These Insta Story hacks are for the hard core Instagrammers. Those who go beyond the call of duty. Beyond Instagram time and space.
You will need Preview app for some of those tricks. So if you haven't downloaded the app yet, here's the link.
Let's get to it.
How to post an old photo or video in Insta Story
Do you want to share a photo older than 24 hours?
Yes it is possible. I have done it so many times.
Instagram only allows you to share photos and videos that were taken less than 24 hours ago.
I have tried to save photos from my Google Drive or Dropbox to my camera roll, but I still couldn't share it in my Insta Story. This is because the photo was originally created and saved a long time ago. So it didn't matter if I simply added it to my camera roll app on the day I chose to share it in my Insta Story.
What you have to do is create a "new" version of the photo. So the date would be the one of today.
First, find the photo or video you want and make sure you have it saved in your camera roll.
Next, open Preview app:
Tap the "+" to upload your photo
Once in Preview app, select the photo and tap the export icon
iOS: Select "Save to camera roll"
Android: Select "Upload to Photos"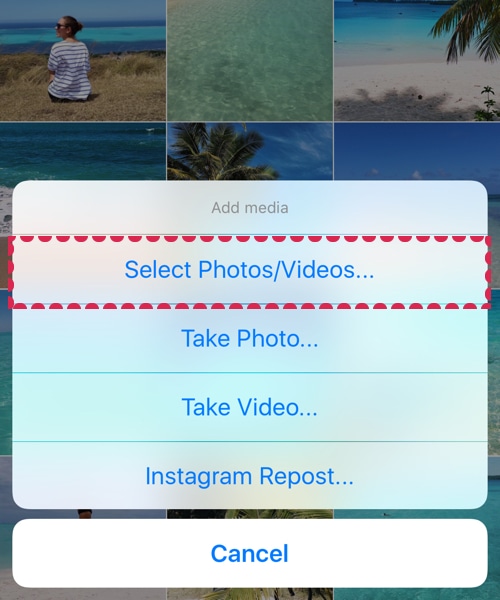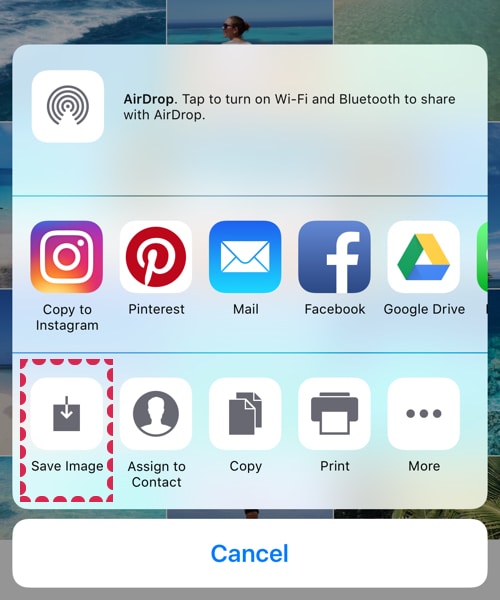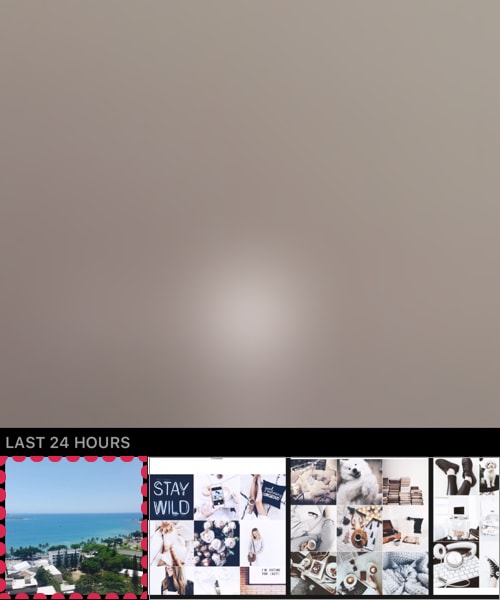 Now go to Instagram and add a new Story:
Go to your Insta Story
Swipe up to reveal your camera roll
Select the photo you've just saved
Repeat these steps to add more old photos to your Story.
Follow the same steps to share old videos too.
PRO TIP: CREATE A SECOND GALLERY IN PREVIEW DEDICATED TO YOUR INSTA STORIES. THIS WAY YOU WON'T MESS UP YOUR MAIN FEED THAT YOU'VE PLANNED FOR INSTAGRAM.
Apply your own filter in Insta Story
Don't like any of the filters in Insta Story?
Want to apply your own favorite filters?
Want to keep your Instagram theme going even when you're sharing Stories?
You're a PRO!
Follow the exact same steps as above.
Except that you will apply your filter on the photo first. There are 73 filters in Preview, so you should be able to find one that fit perfectly your photo and style.
The steps are:
Go in Preview app:
Upload your photo
Go to the Photo Editor
Apply your favorite filter or choose a filter pack
Save your edits
Tap the export icon
iOS: Select "Save to camera roll"
Android: Select "Upload to Photos"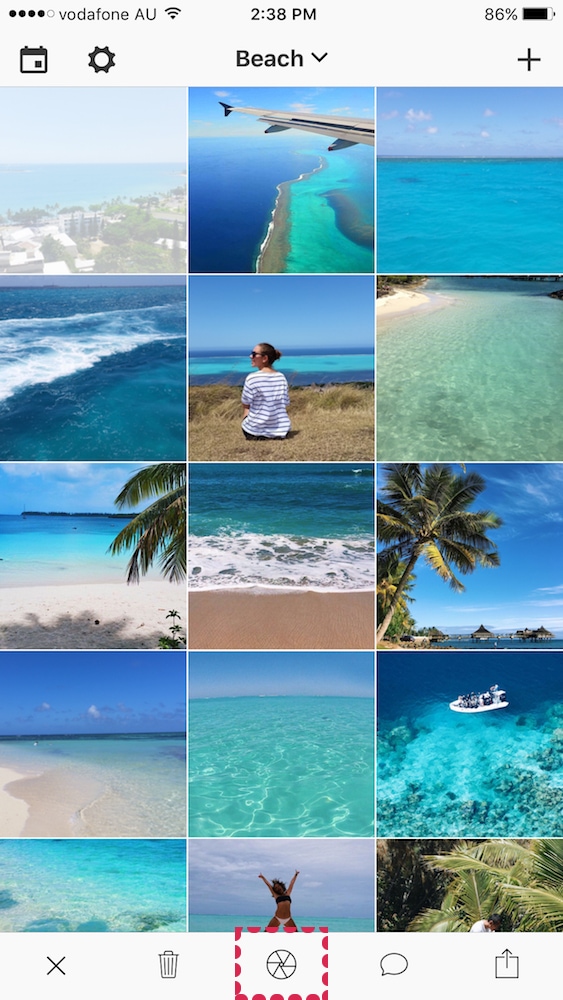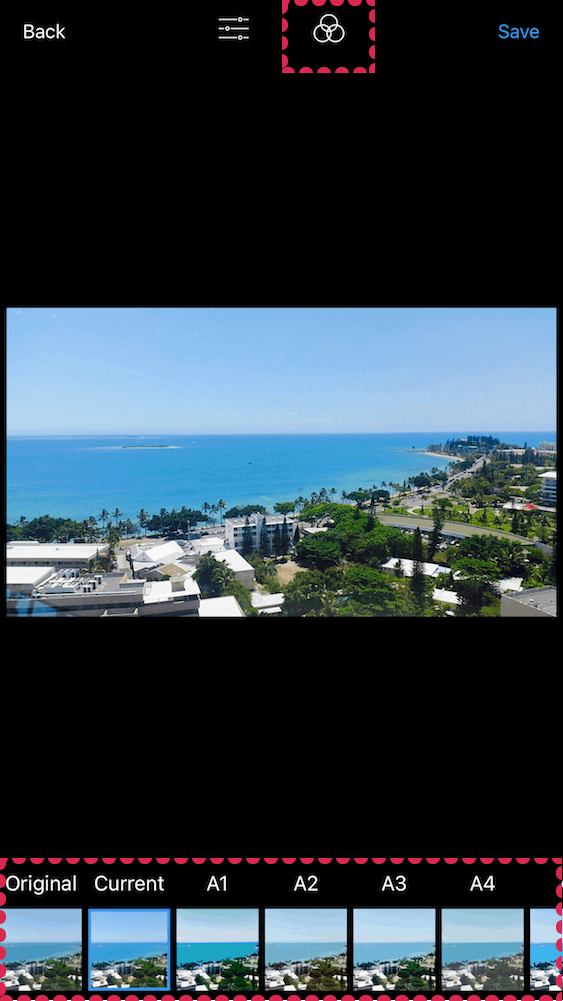 Pro tip: You're not limited to just applying filters. The Photo Editor of Preview allows you to add text, draw, add stickers, use the whitening tool, remove blemishes, etc…
How to watch Insta Stories on your computer
How cool is that? Imagine just chilling and watching Insta Stories on your laptop!
You need a Chrome Browser
Download the extension called Chrome IG Story (click here)
Now go on Instagram (on your browser). You will see the famous Insta Story bubbles on top of your home feed:

Fill the whole screen of you Insta Story with one color
This trick might require a little bit of practice (well, at least it took some time for me to master this one).
If you want the whole screen to be one color instead of a photo follow these steps:
Go to your Insta Story:
Take a photo of anything (the floor, wall, desk, whatever – it doesn't matter).
Select the marker tool
Select the color you want your background to be
Press down and hold for a second.
Now drag your finger to the right and down the screen slowly (VERY slowly).
The colored line will turn into a box that you can use to make a text box or fill the entire screen as long as you continue to hold your finger down.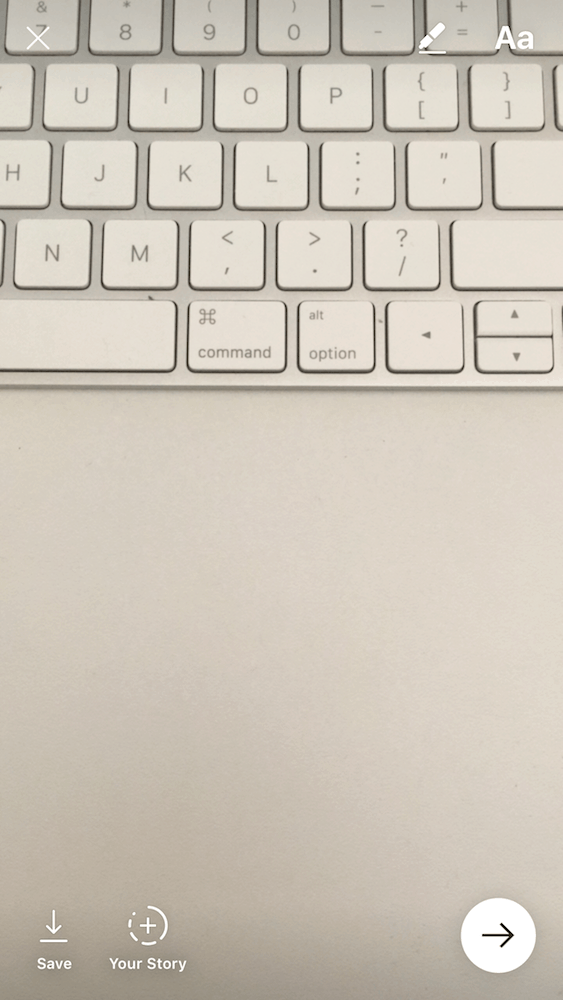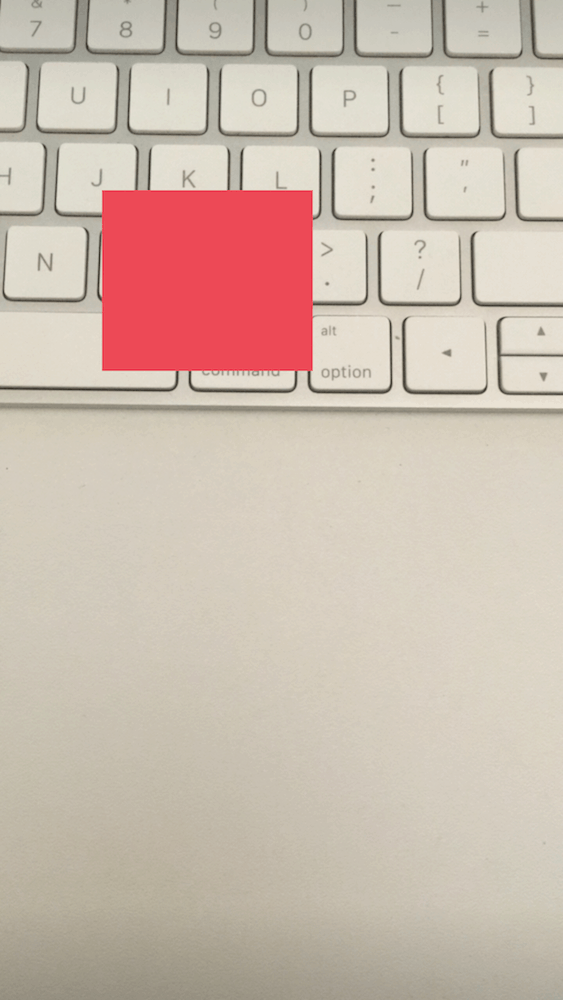 Pro tip: You are not limited to the few colors you see at the bottom of the screen. Swipe left to reveal more colors. Or hold your finger on one color to unlock all the colors in the world.
Do you have any other tricks?

Please write them down below.
Until next time, see you on the gram!
Alexandra
+400,000 Instagrammers are already using Preview App to edit, plan & schedule their feed. If you haven't tried it, you're missing out.