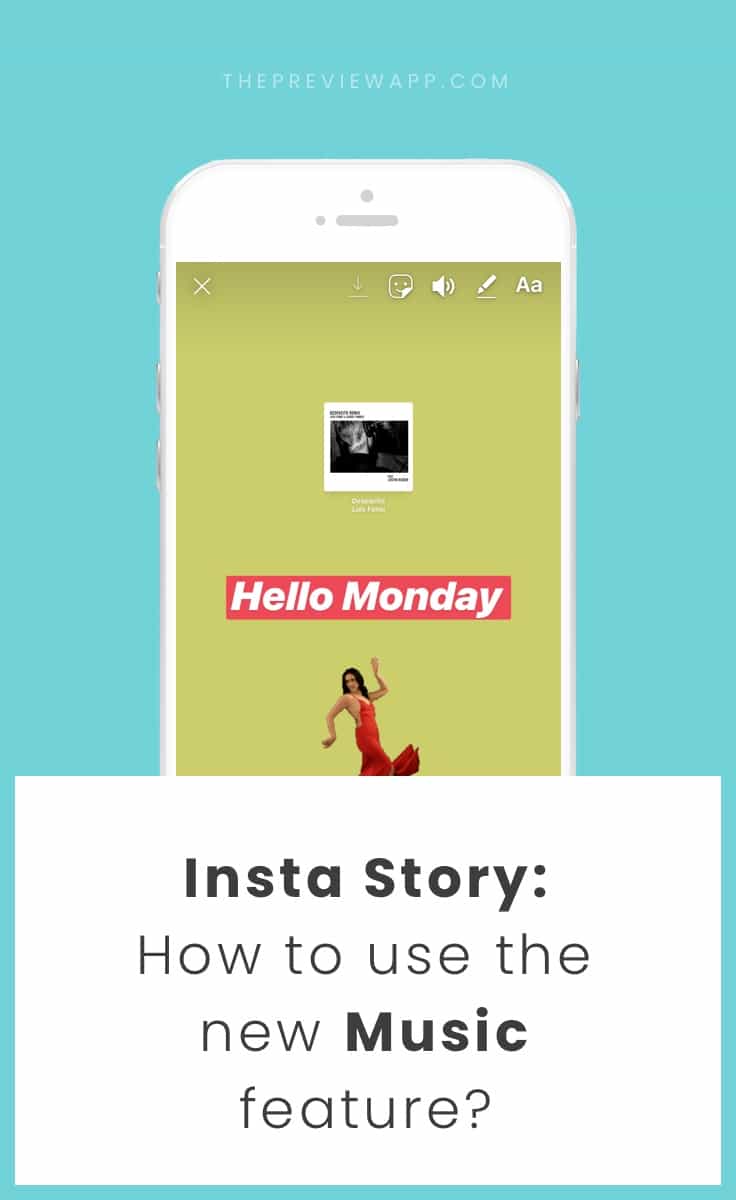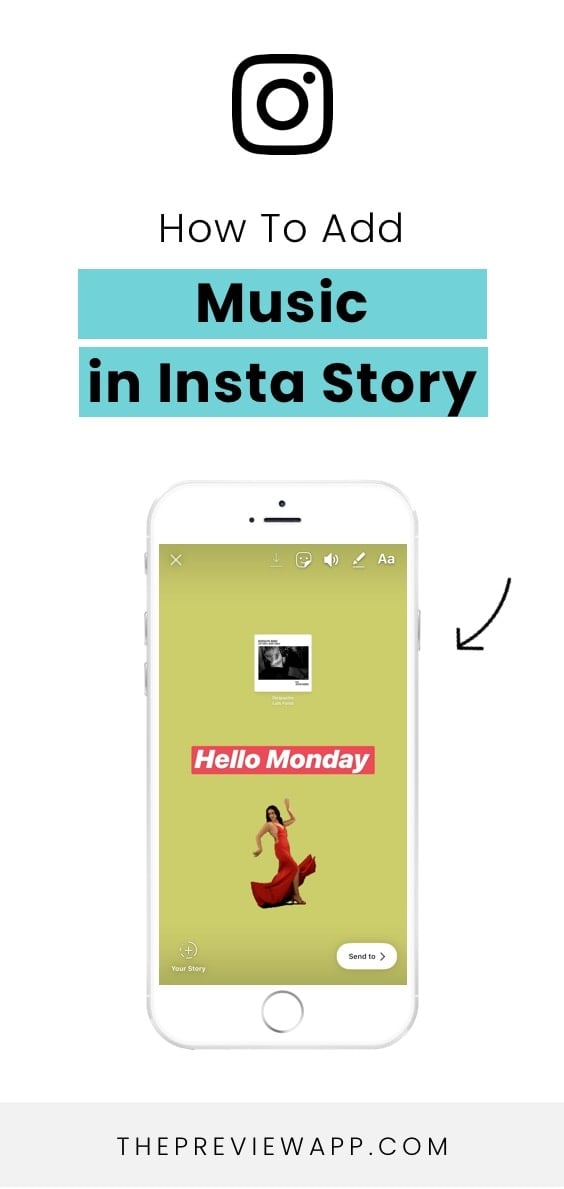 Instagram has a new feature in Insta Story that allows you to add music to your Story. Cool is that?
Before I show you how to add music to your Story, here is a very quick look into how it works:
There is a new sticker called "Music"
If you don't have the Music sticker, you can access the feature from the bottom of your screen before you take a photo or video (next to "Boomerang", "Live", etc…)
You can select which part of the song you want to play
As far as we know, it looks like you can't select a song and THEN upload a photo or video from your camera roll. You can only select a song and THEN you have to take your photo or video on the spot, at the same time you want to post your Insta Story (if you know a trick, please share!)
The song will play automatically when someone watches your Story
There are cool tricks you can do with the Music features. I'll show you below.
? What if you don't have the music feature yet?
Check if you have the latest Instagram update on installed on your phone (it's version 51).
If you still don't have it after updating, it might not be available in your country yet or it might not be on your account yet. Instagram is slowly rolling out the Music feature to everyone around the world. Be patient you will get it soon.
If you can't wait, try these tricks:
Log out of your Instagram account and log back in
If this still doesn't work, try this: delete the entire Instagram app and install it again
If it doesn't work after all of this, then you have to wait. Keep an eye on your Instagram update. You might get it very soon.
Ok, now you have enough information about this awesome feature.
Let's jump into the tutorial:
1. Select the Music sticker or the Music option at the bottom of your screen
There is a new "Music" sticker in the sticker section (next to the "GIFs" and all the other stickers).
For some reason, the Music sticker doesn't show up for us. But it shows up at the bottom of our screen when we open our Insta Story. Have a look at the screenshots below, it will make more sense.
Whatever way you use, select the "Music" feature.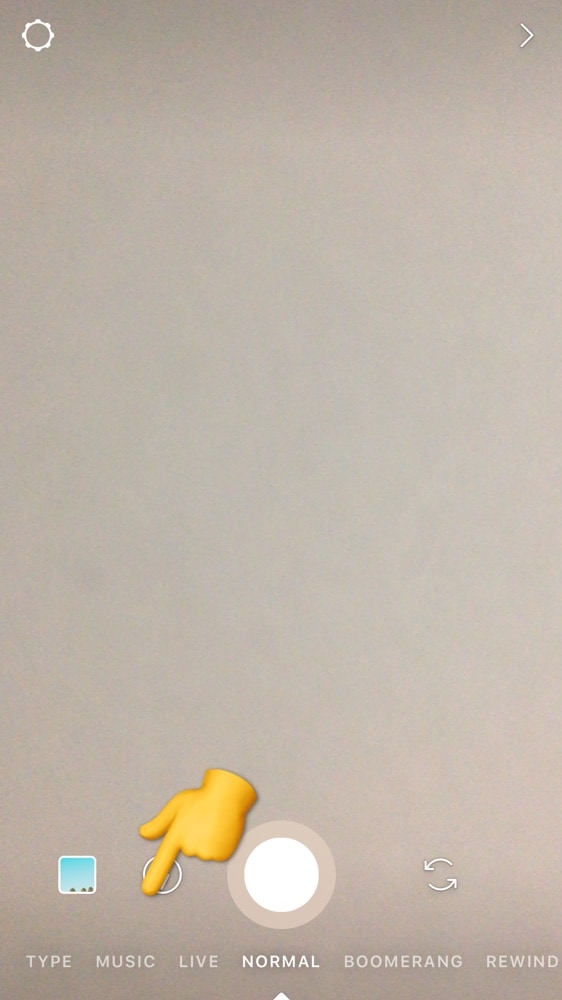 After you select the music feature, you will see the library of all the songs available.
Here is what you can do:
You can search for a specific song by typing the name of the song or artist in the search bar
The first screen allows you to browse the most popular songs
You can also browse by mood (like Fun, Romantic, Inspirational)
You can browse by genre (like Hip Hop, R&B, Rock)
You can tap the play button to hear a preview of the song
Press on a song to select it and add it in your Insta Story.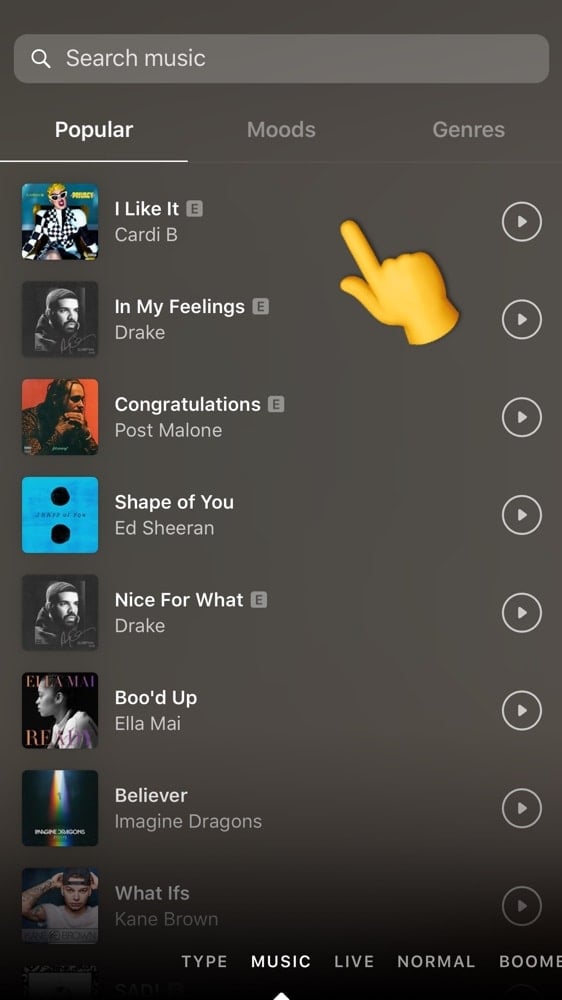 3. Select the part of the song you want
That's a really cool feature. Instagram will automatically select a part of the song for you. But you can change it if you want.
To change it drag the "music bars" left and right. If you want to listen to the part you selected, press on the "play" button.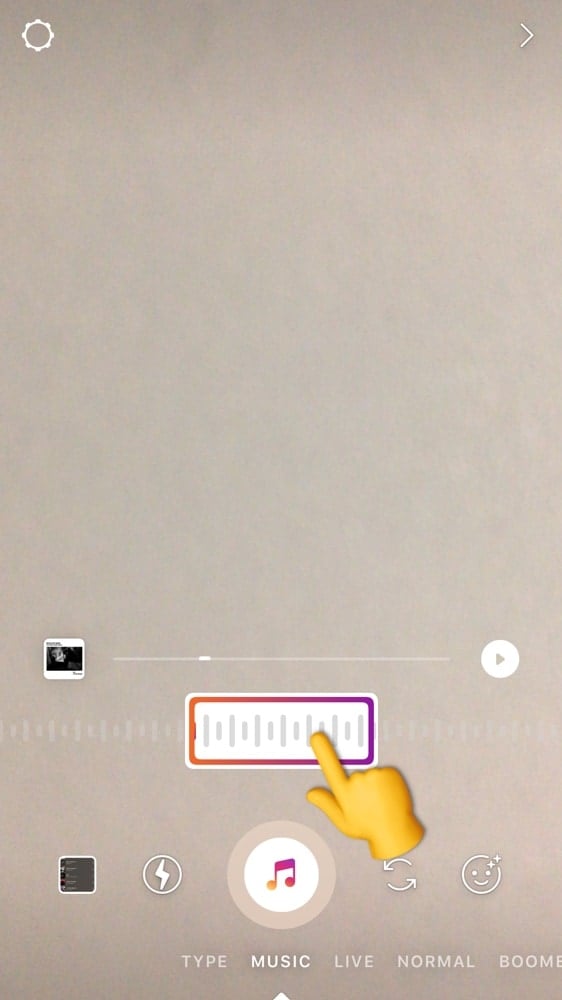 If you don't have a photo or video yet, you need to take one now.
To take a video: hold your finger pressed on the "music" button
To take a photo: press once on the music button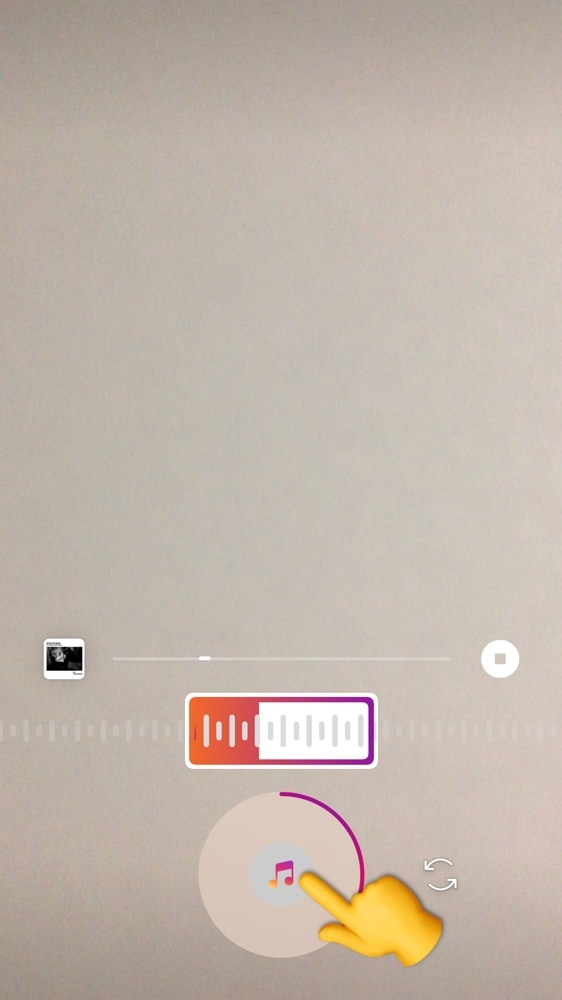 5. Select the style of the Music sticker
There are 3 different styles of stickers. Tap on the sticker to choose a style:
Normal
Transparent
Square
You can also move the sticker anywhere on the screen by dragging it. You can make the sticker smaller or bigger.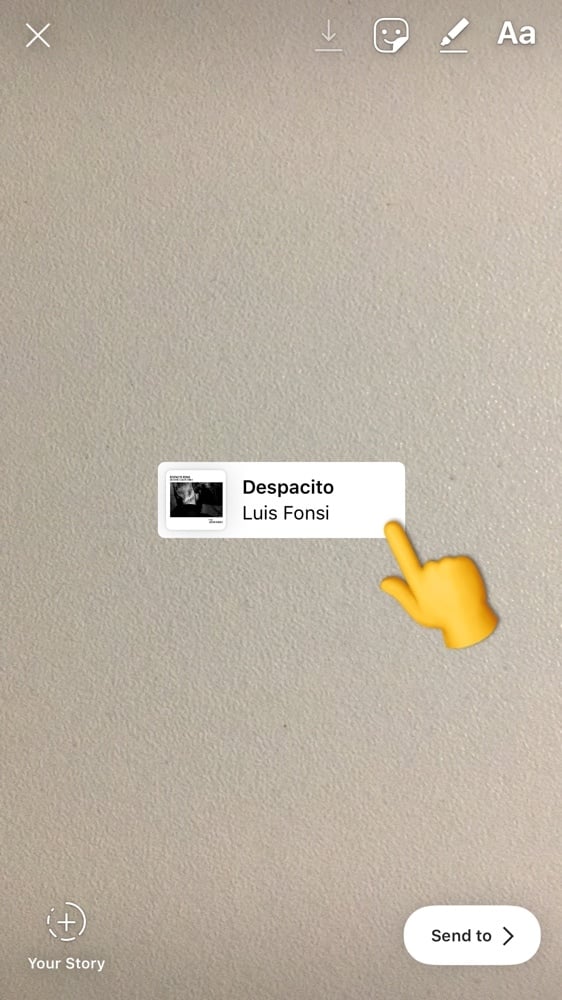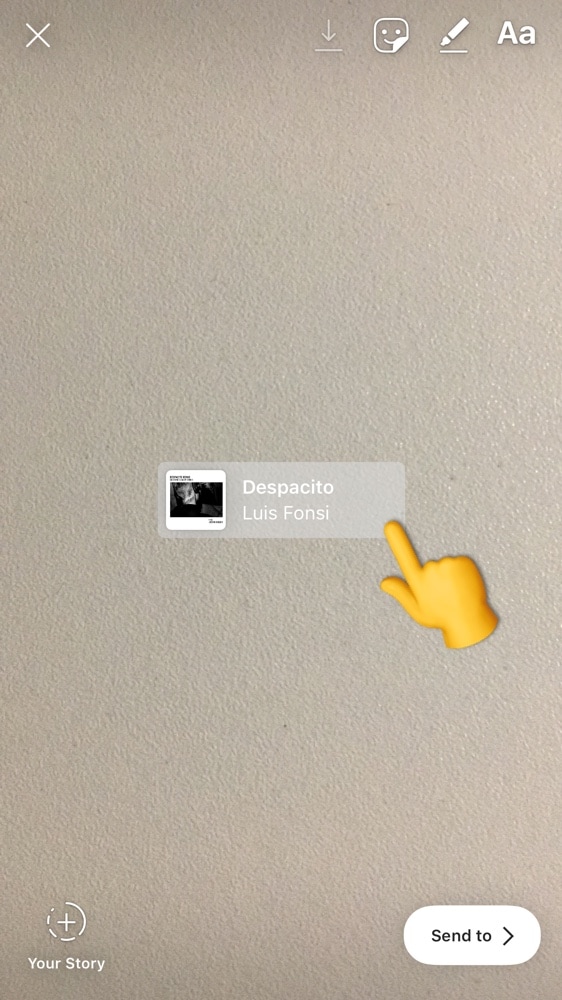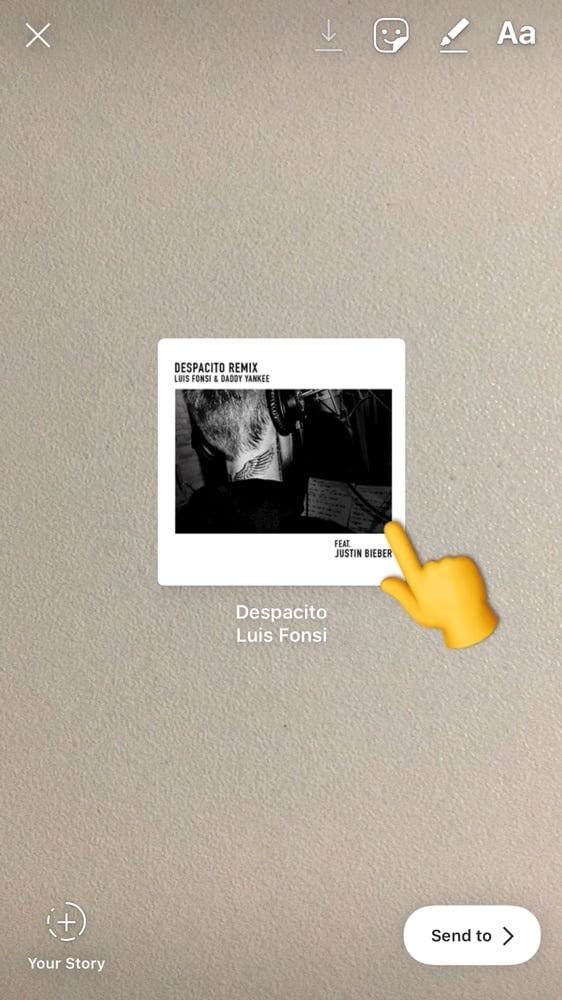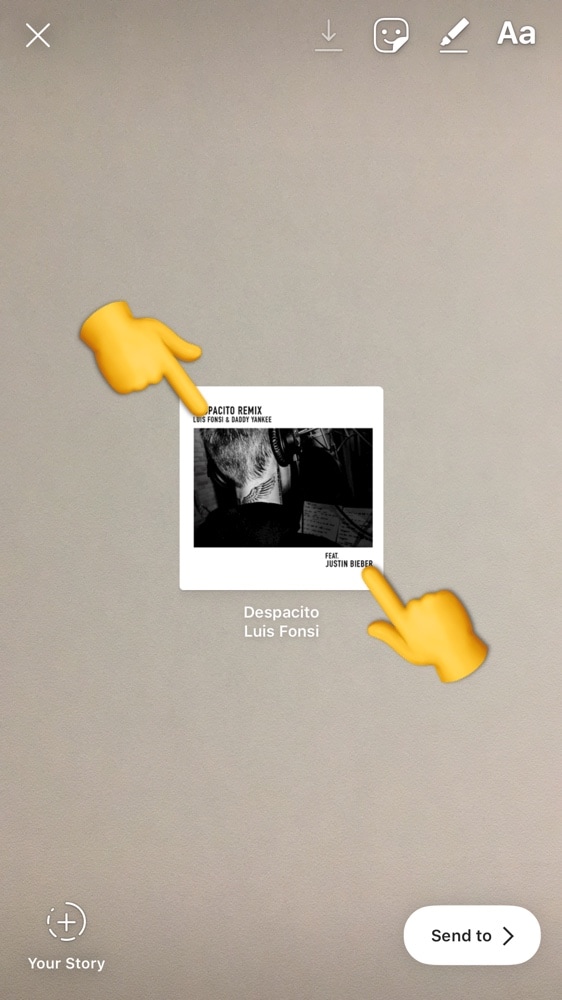 You can customize your Story by using the other Insta Story tools and features. For example, you can add GIFs, text, draw, etc…
If you want a background color, do this:
Take a random photo
Select the pen tool
Select a color
Hold your finger pressed on the background
The background will fill with your color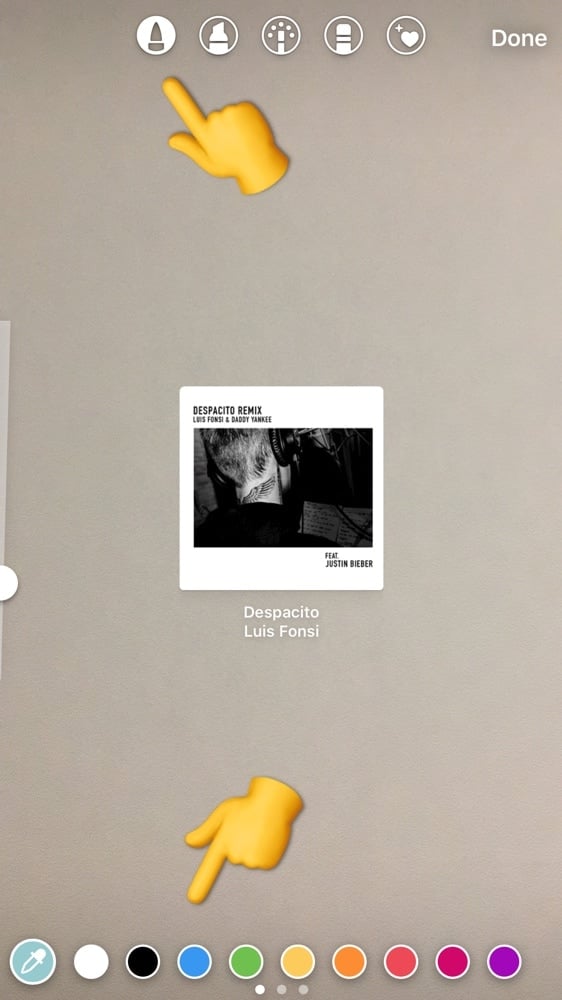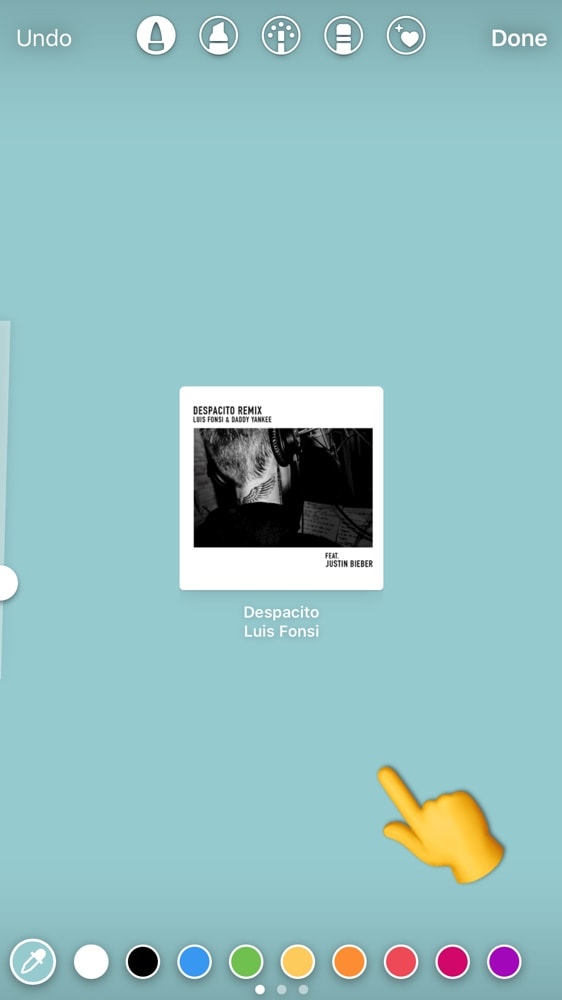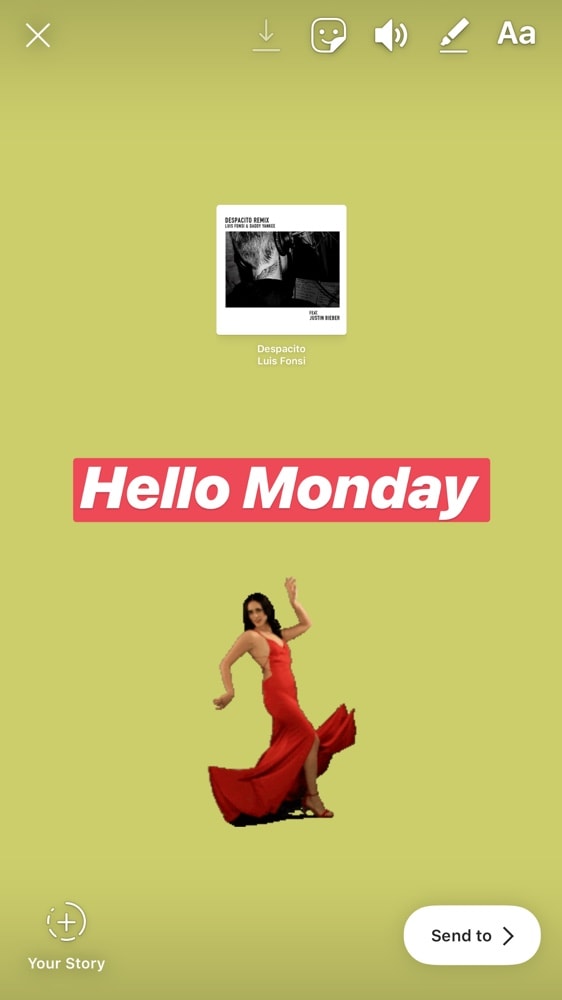 7. Share on your Insta Story