Ok, the title of this blog post is a mouthful. What the heck is happening?
Let me explain.
Instagram is rolling out a new feature that allows you to:
Post a Q&A sticker in your Insta Story
So you can answer questions when you are doing an Instagram Live
So if you've always wanted to do a Q&A session during your Instagram Live, this is the perfect way to do it. This way, you don't have to scroll through all the comments to find questions to answer. You can just look at all the questions people have asked you, in one place.
Pretty cool, right?
Even if you never plan to do an Instagram Live, this blog post will still be helpful for you. You will see how to submit YOUR questions to your favorite Instagrammer during a Live Q&A.
If you love doing Instagram Lives, here is how to do a Live Q&A:
1. Open your Insta Story and prepare your Question sticker
To do a Live Q&A, you have to post your Question sticker in your Insta Story first.
Once you are ready. Post your question stick in your Story.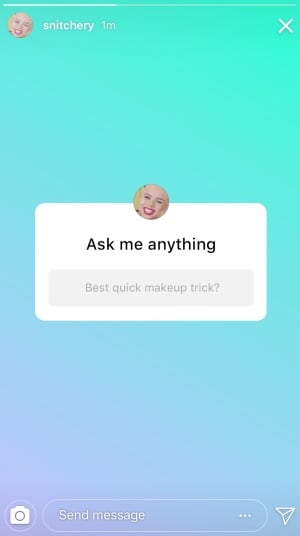 2. People will ask questions
Wait for people to ask some questions.
Or you can go Live straight away and answer questions as they come in.
Quick tip: If you are watching someone Live and you want to ask questions, just go out of the Live and go in his or her Insta Story to ask your question.
3. Start an Instagram Live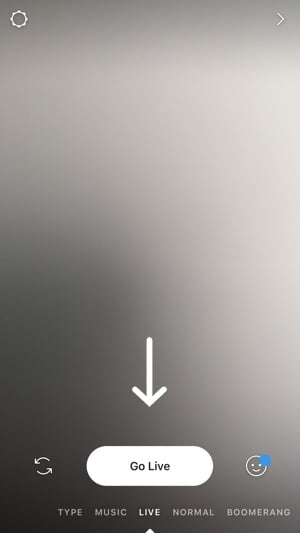 4. Press on the "?" question mark button
You will see a "?" question mark button at the bottom of your screen. Press on it and you will see all the questions that people have asked you.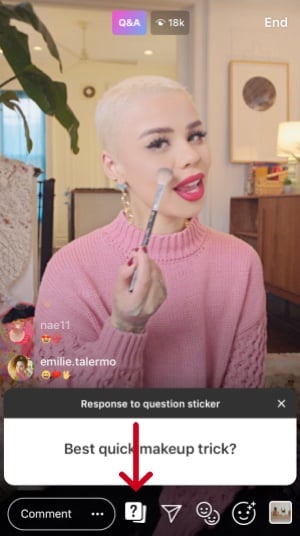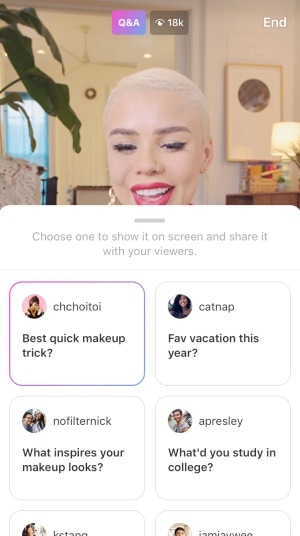 5. Choose a question you want to answer in your Live
Press on the question you want to answer. The question will automatically pop-up on the screen so that everyone can see which question you are answering.
Note: People won't see who asked the question. The questions are 100% anonymous.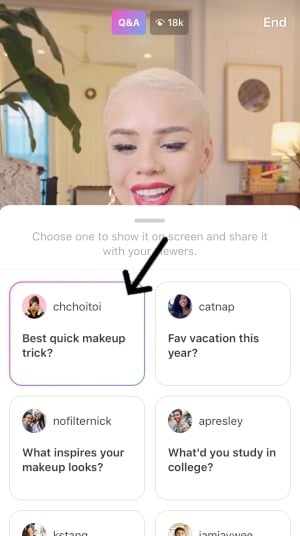 6. Share photos and videos during your Live
At anytime, you can share photos and videos from your camera roll during your Live. To do this, just press on the photo thumbnail which is at the bottom of your screen.
How cool is that?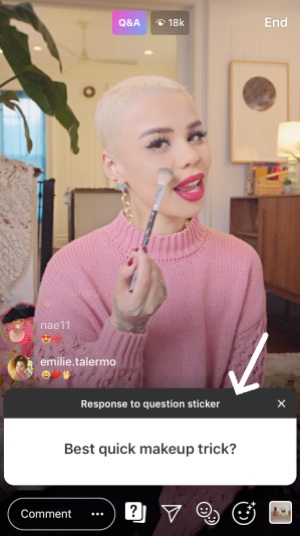 Feel free to keep browsing our Instagram-loving blog for more tips, tricks and ideas.
And until next time, see you on Instagram!