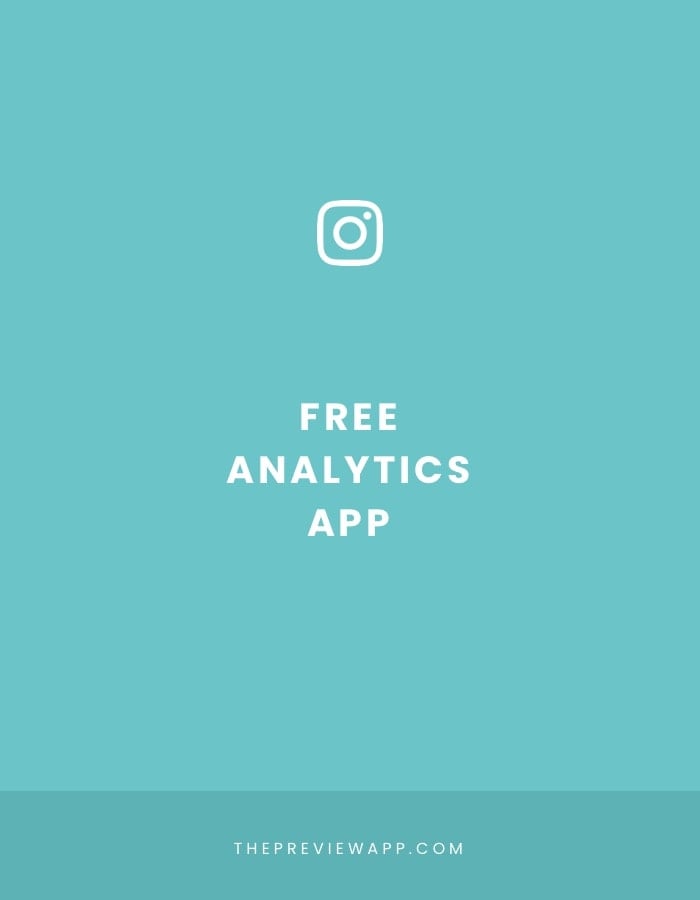 Are you looking for a free Instagram analytics app? Let me show you what's inside Preview app.
If you don't know it yet, Preview is an Instagram management app. It has practically everything you need: scheduler, editing tools, hashtag groups planner, Hashtag Finder… and… Instagram analytics.
Preview app has a full section dedicated to Instagram Analytics. Part of it is free.
For this post, I'm going to show you the free Instagram analytics:
Weekly summary
Daily, weekly and monthly top posts
Posts ranking
Engagement growth
Ready?
Let's go!
Free analytics #1. Weekly summary
As soon as you open the Instagram analytics section, you will see your weekly summary.
This is a summary of how your account is going.
There are 3 main sections. Each section is dedicated to a type of post: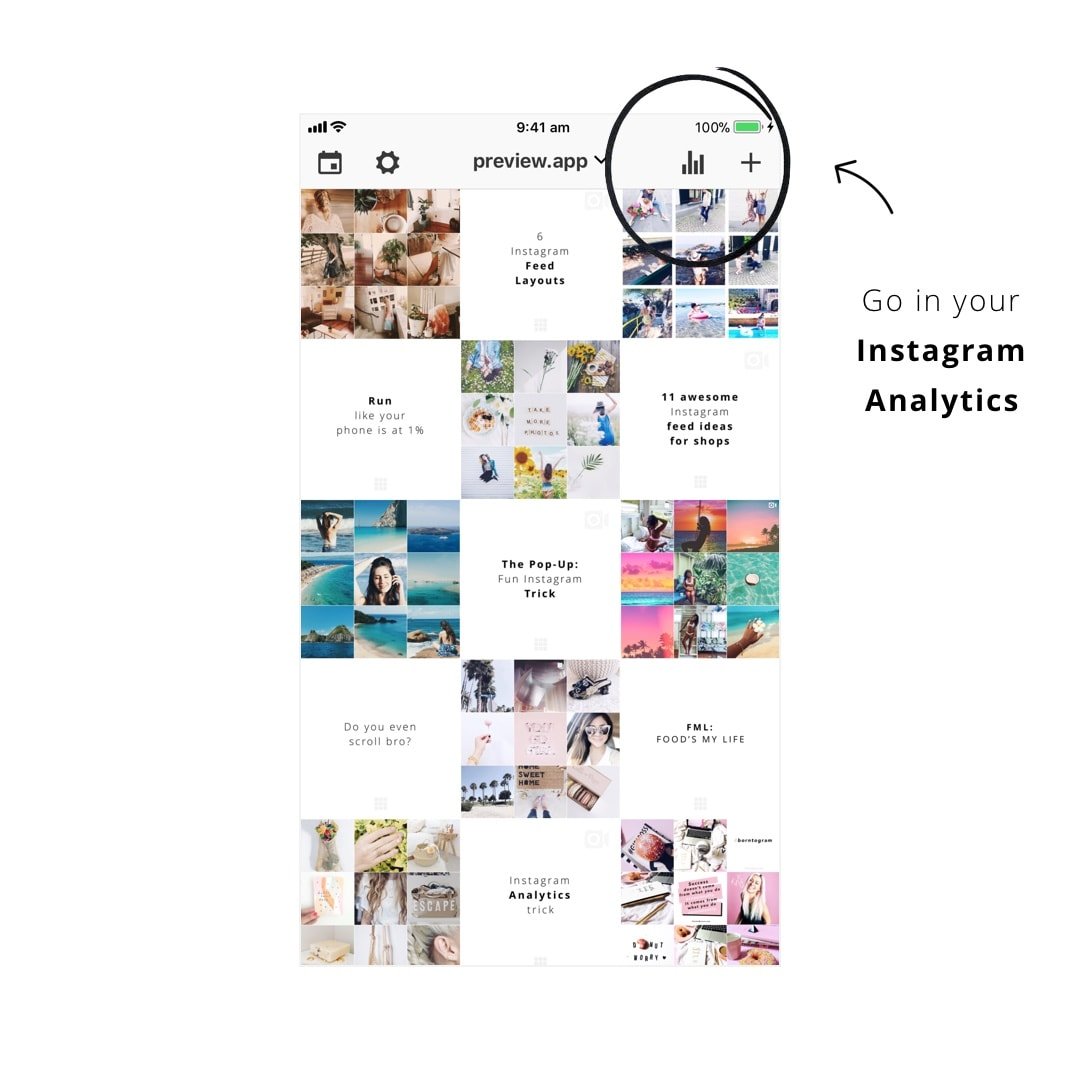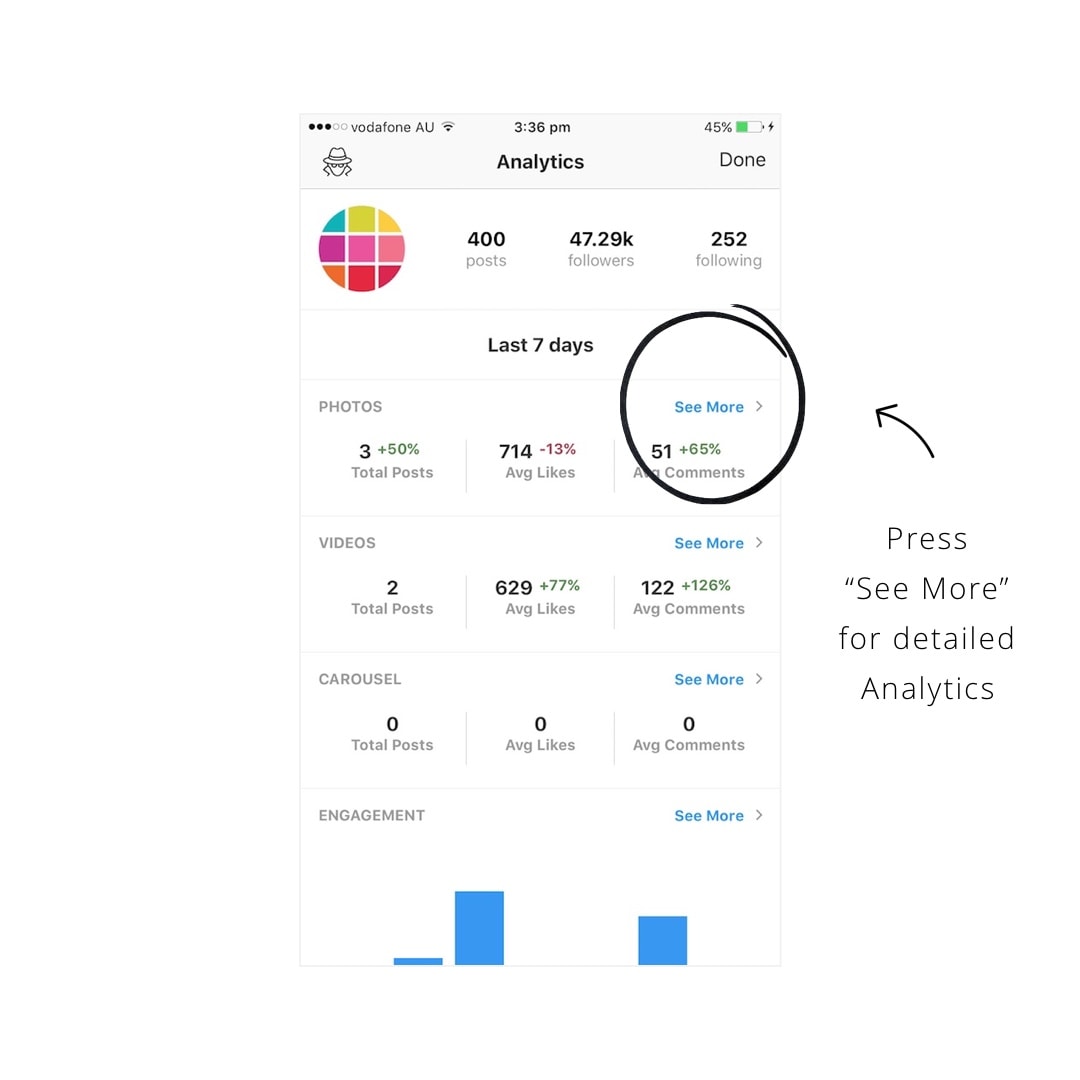 Watch the percentage:
It shows you if you are posting more or less than the previous week.
It also shows you if you are getting more (or less) likes and comments than the previous week.
Free analytics #2. Daily, weekly and monthly top posts
Press on "See More" to see detailed Instagram analytics.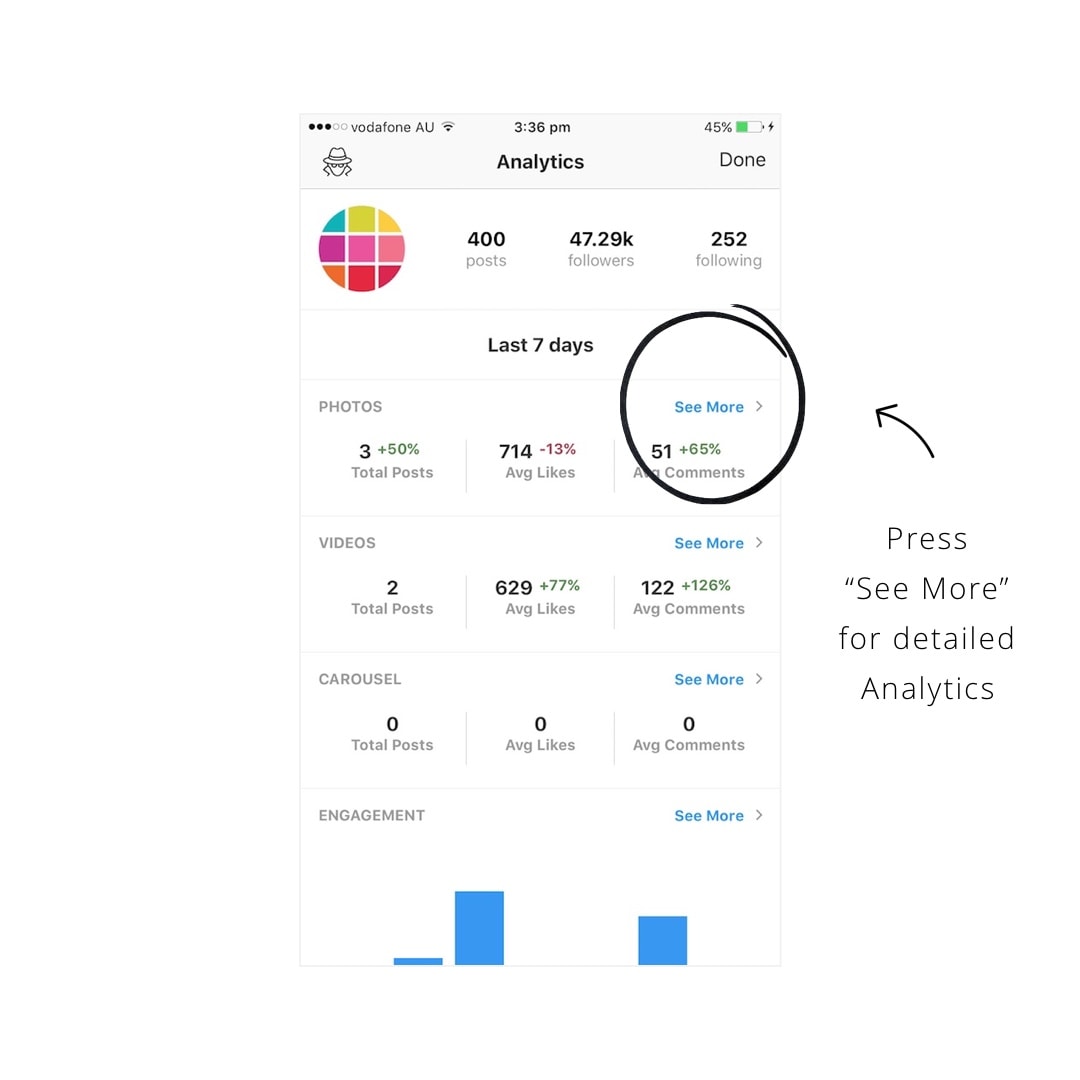 Preview app ranks your posts. You will see which ones are your most liked and most commented on posts of:
The day
The week
The month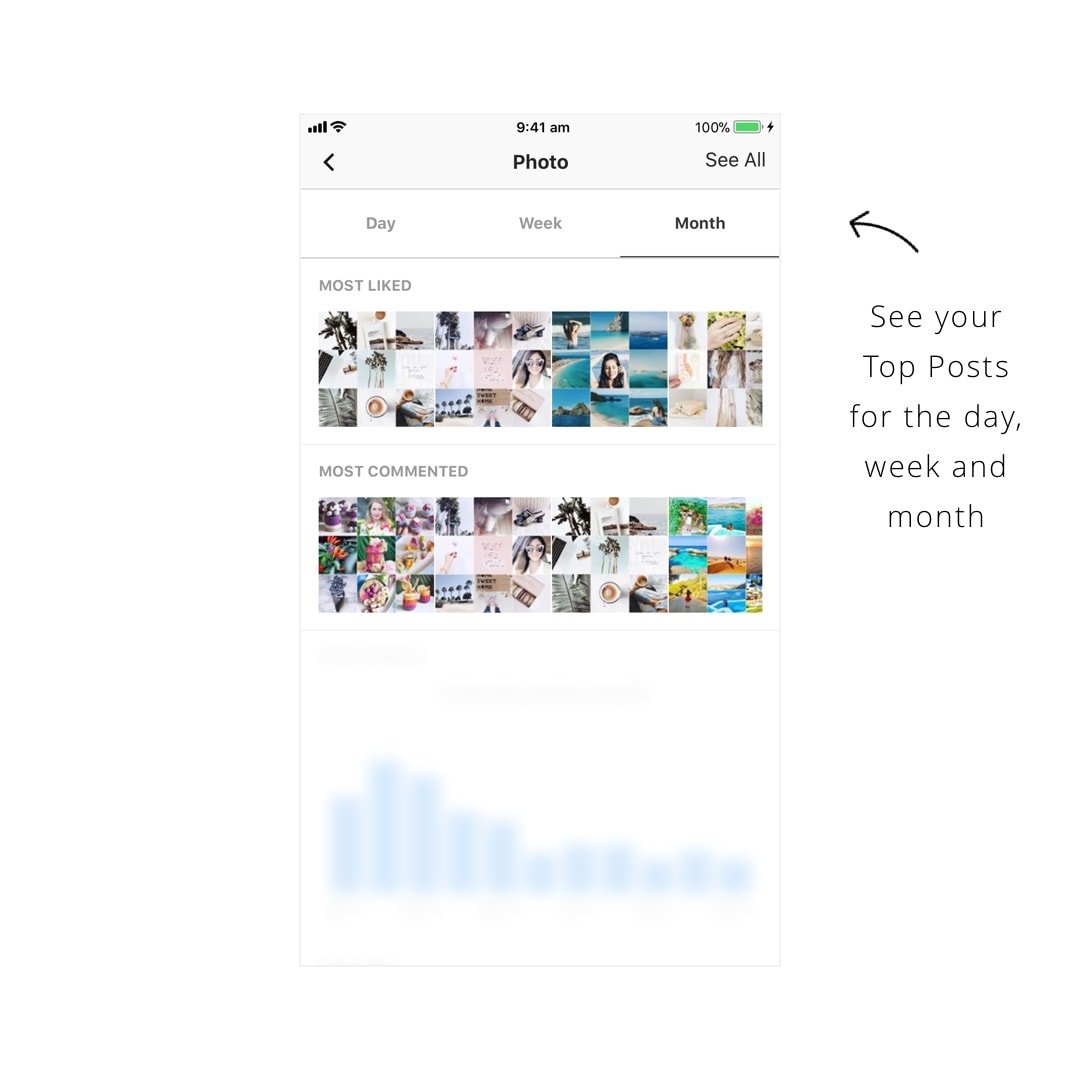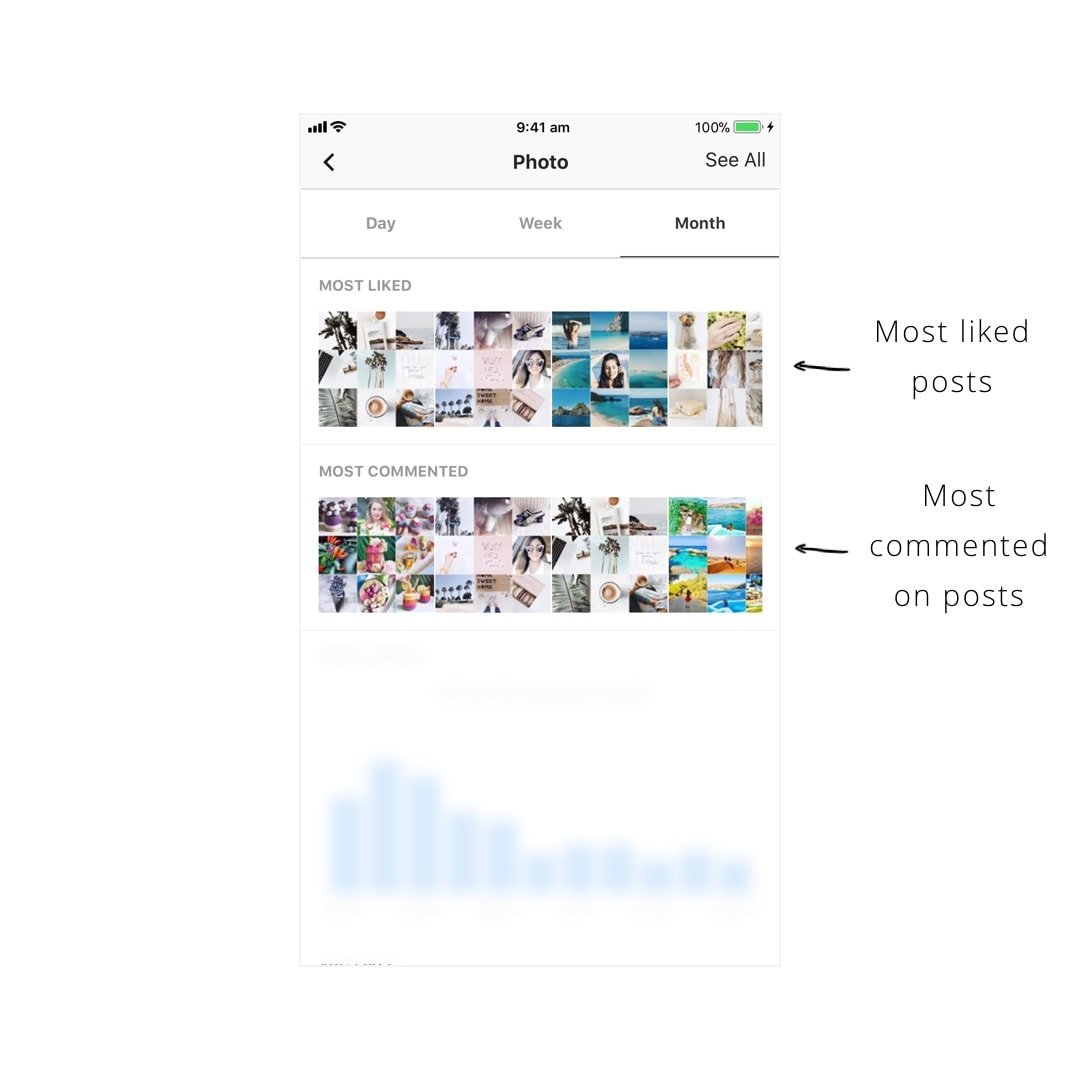 You have to unlock Preview Pro if you want to see the historical data:
Your likes, comments, engagement growth
Your Top Posts at any time, day, week or month
Free analytics #3. Posts ranking
Preview also rank all of your posts.
It tell you which ones got the most:
Likes
Comments
Engagement
This is very useful if you are planning your content. You can see at a glance what type of posts people connect with the most.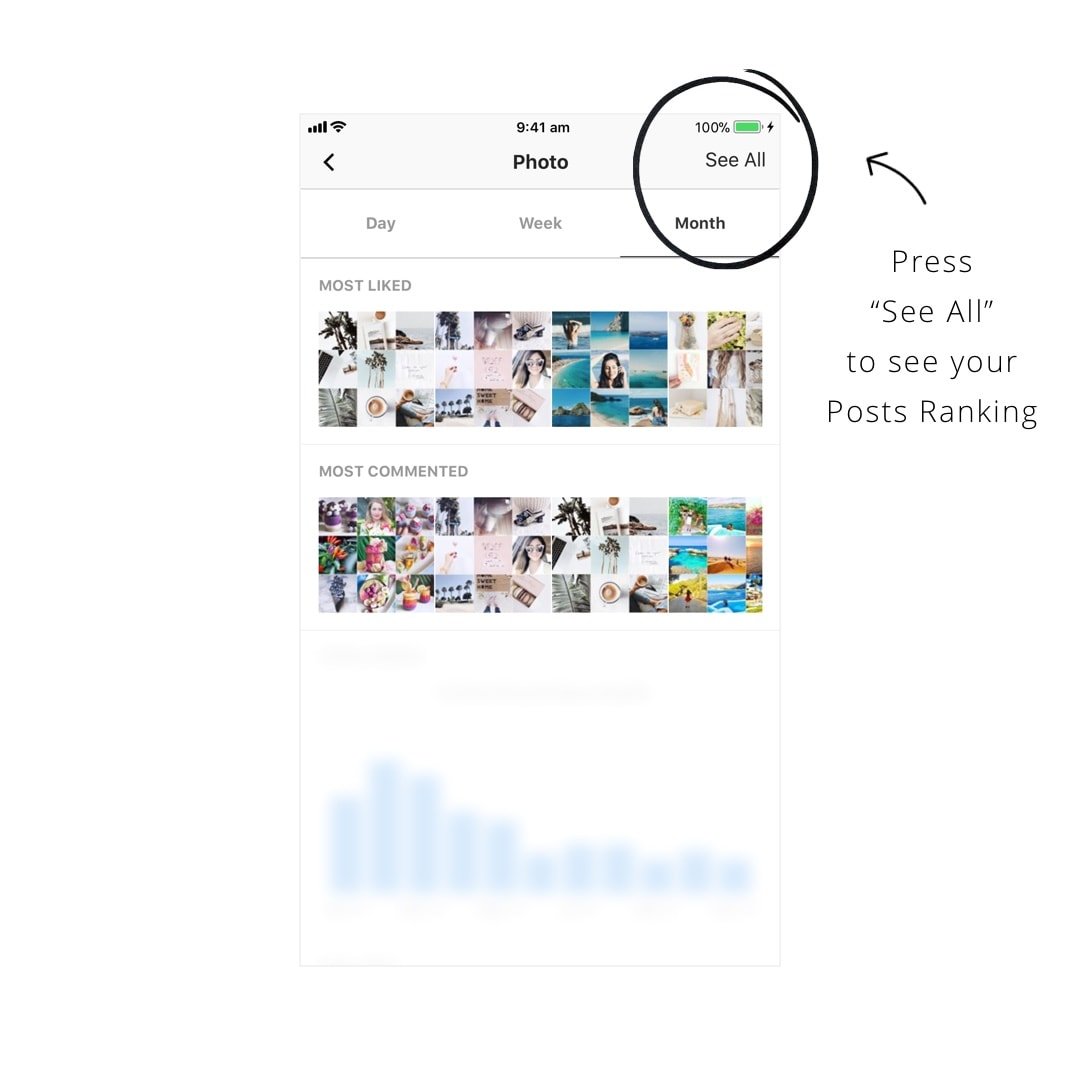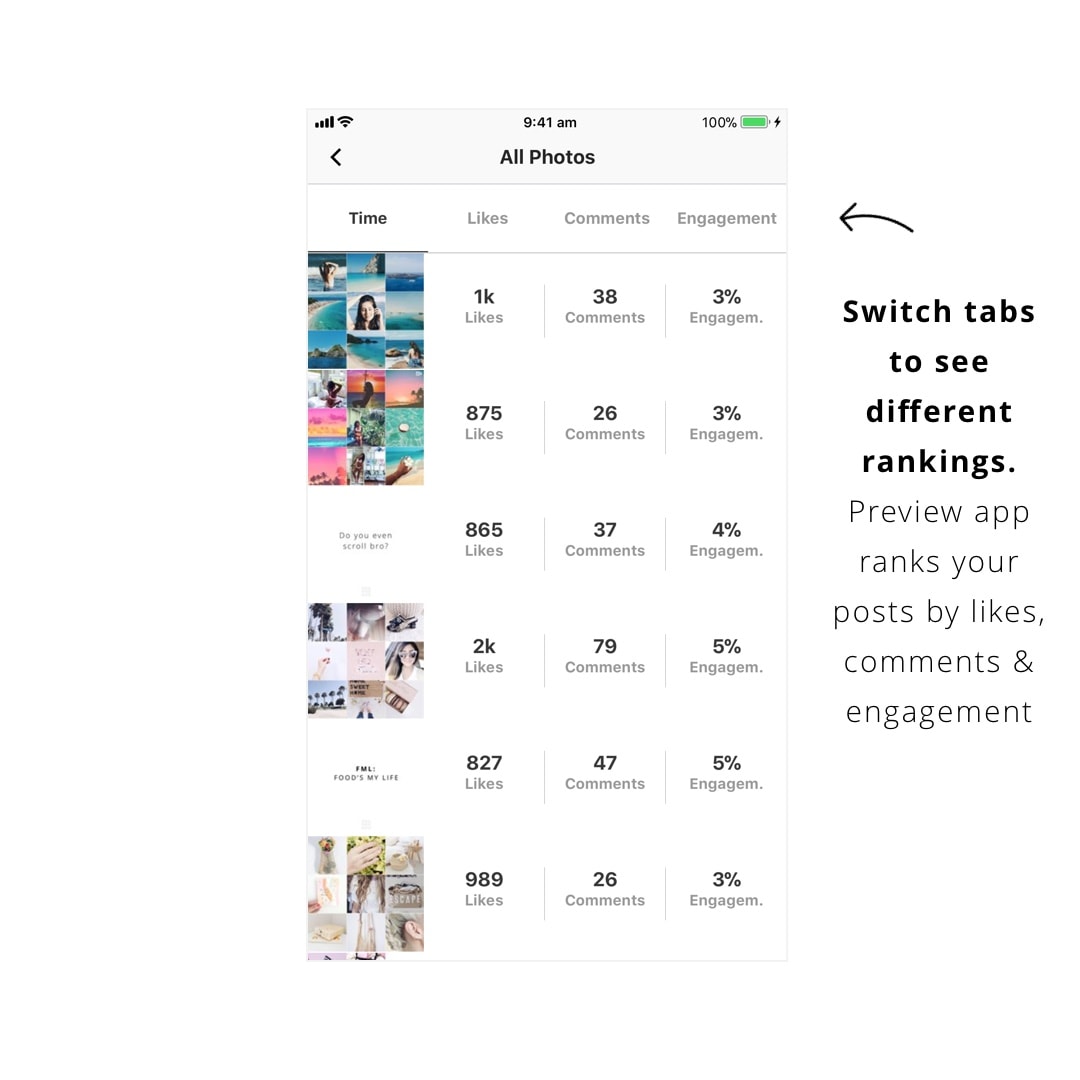 Free analytics #4. Engagement growth
The last free Instagram analytics in Preview app is the engagement growth chart.
You can see a weekly summary of your engagement growth.
Quick tip: Press on a blue bar to see the engagement rate you got on each day.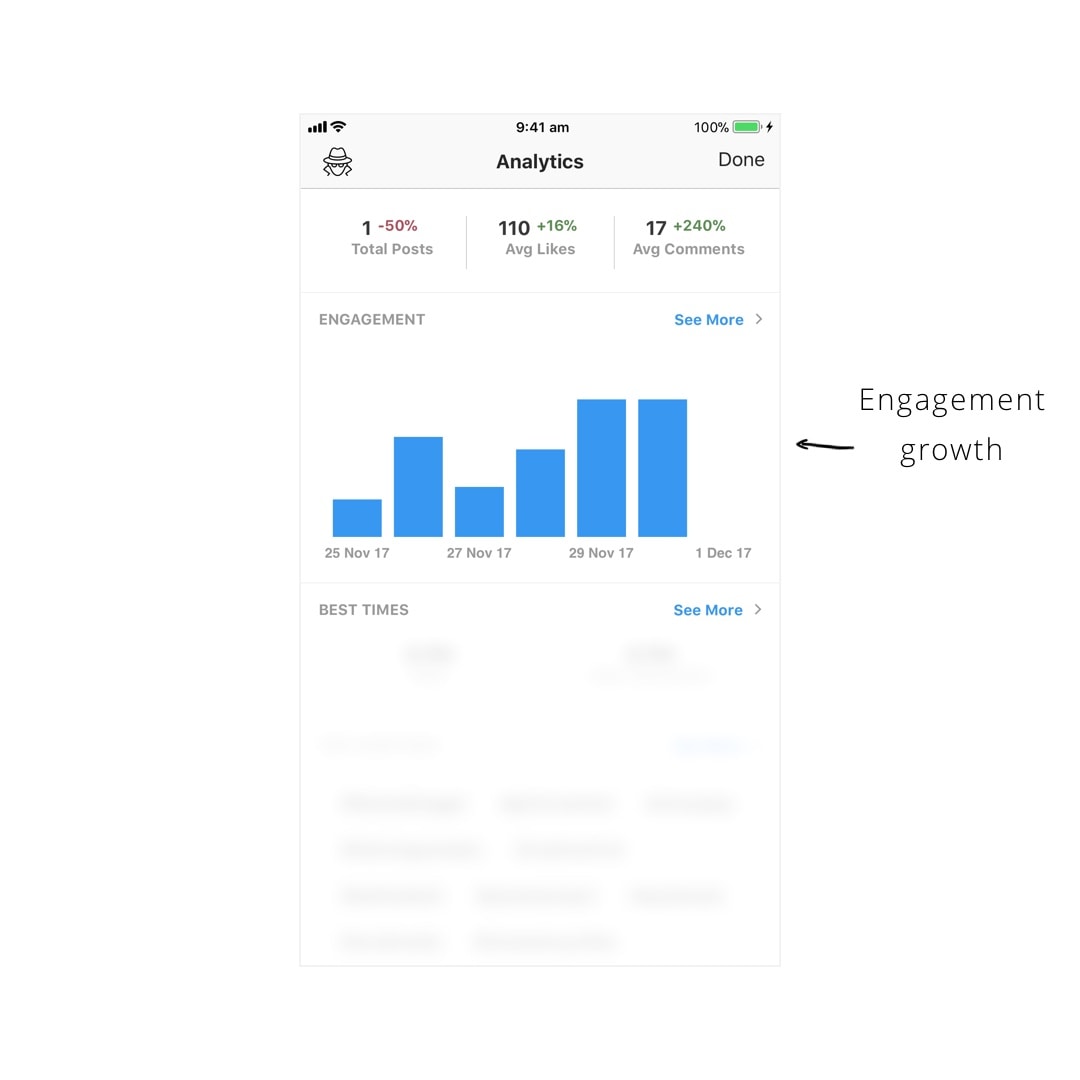 That's it! I hope this blog post was useful and that all these Instagram analytics tools will be helpful.
Leave a comment if you have any questions!