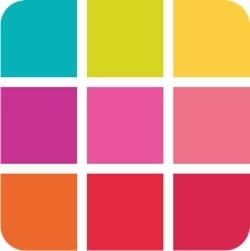 No worries!
Please send us an email now and tell us which captions you need.
And if you need more captions within an existing category, please let us know too.
Here are some recommendations:
For any type of account:
The "Starters" caption category is essential to any Instagram account.
Caption Starters will make people stop and read your caption. It will intrigue them.
So whether you have a shop, a service-based business, a blog or a personal Instagram account: you can use the "Starters" to START your caption and then share your story, tip, trick or whatever else you want to talk about.
Personal Instagram account:
Type "Personal" in the search bar and you will see the recommended caption categories, like:
Personal
Starters
Get comments
Inspirational and Motivational quotes
Friends
Seasons captions (summer, winter, etc…)
Service-based business:
If you're a hairstylist, nail artist, gardener, skincare specialist, social media manager, photographer, or anyone else who provides a service and wants to use Instagram to promote your service and connect with your clients:
Type "Service" in the search bar.
You'll see the recommended captions for you, like "Service-Based Business", "Testimonials", "Behind the Scenes".
Artists:
Type "Art" in the search bar to see the recommended captions.
Pay particular attention to:
Starters
Handmade Business (if you sell your art)
Behind the Scenes
Personal (if you're creating art for fun)
Inspirational quotes (if your art seeks to inspire people you can combine the photo of your art with an inspirational quote)
Shop:
Do you sell products?
Type "Shop" in the search bar and you will see the recommended captions.
Handmade Business Owners:
Type "Handmade Business" and you will see the recommended captions.
There is a "Handmade Business" caption category specifically created for you.
And more captions for more Instagram accounts.
To all business owners and creators:
When you type a keyword for your category, and you see that (for example) "Starters" or "Handmade Business" is recommended.
You might think: "Hmm, but that's not exactly my business".
We encourage you to look at the categories and see what captions inside the categories are sparking your interest.
These captions are here to:
Give you a creativity boost
Promote yourself naturally
While connecting with your followers on a human level
Scroll through the recommended captions and use the caption ideas and prompts to start writing your thoughts.
With that being said, if you can't see captions you need for your industry, your unique type of account:
We will add your request to our to-do list and will add them in the app soon.
Thank you!
And have an awesome day.
Your Preview Team