Finally! Instagram made this new feature!
If you're new to the Insta Story game, here is how it works:
You can share your Insta Stories as usual
They will disappear 24 hours after you posted them
But if you don't want them to disappear you can save them in what is called a "Highlight"
A Highlight is a collection of Insta Stories, and they appear at the bottom of your Instagram bio (For example: you can have a Highlight about your trip to Hawaii – click here for the tutorial)
Now, here's the thing: when you save your Insta Stories in your Highlight, Instagram randomly selects a photo and turns it into a "cover". Oh no #notaesthetic!!
Obviously Instagrammers were appalled (kind of). They rushed to design pretty covers (so the covers looked good with the rest of their feed, you know? #aesthetics).
So there was the rush to make pretty Highlight covers to match your feed.
But… there was a big, big issue: you HAD TO share your covers in your Insta Stories in order to set them as covers for your Highlight (do you follow me?). You could NOT set covers directly from your camera roll whenever you felt like it. Everybody had to see when you wanted to change your covers. Oh my… #contentfail (but not really).
We received messages after messages: "How can I upload a Highlight cover WITHOUT sharing it in my Insta Story?"
Well my friend, the wait is finally over. Let me introduce you to the new Instagram feature: setting a cover without sharing in your Insta Story.
Yes, it's true. You can now select a cover from your phone camera roll #happydance.
Here is how to do it: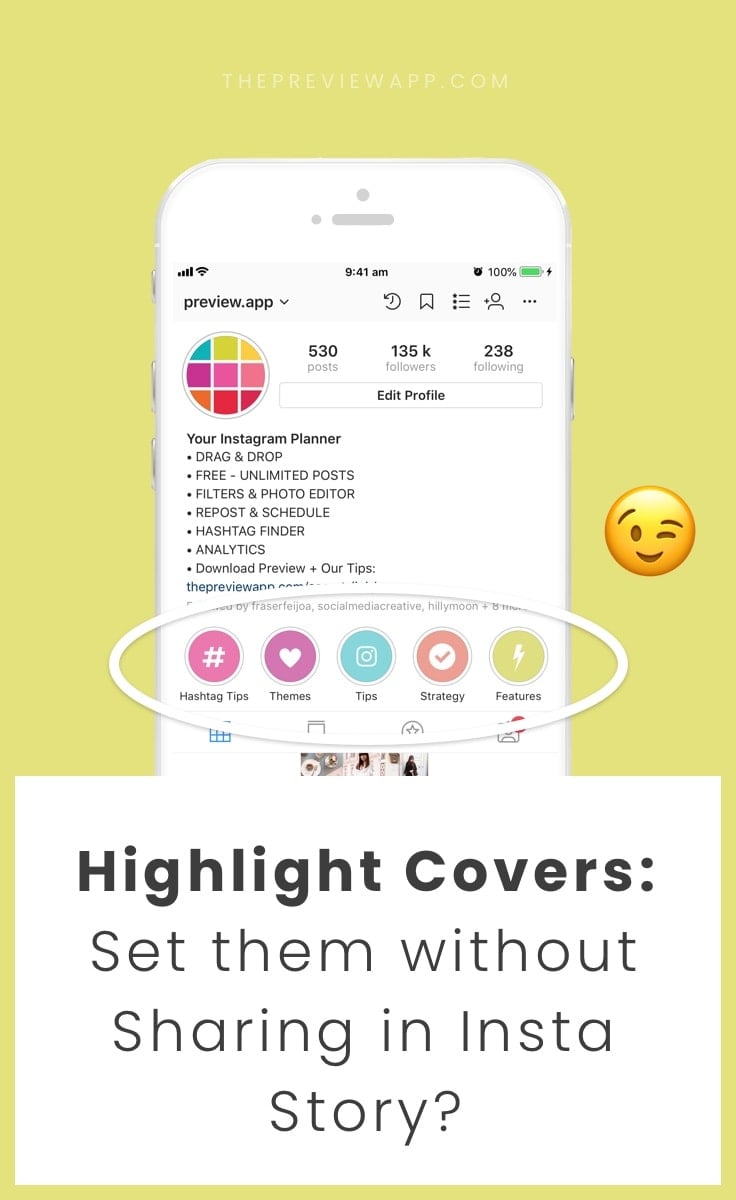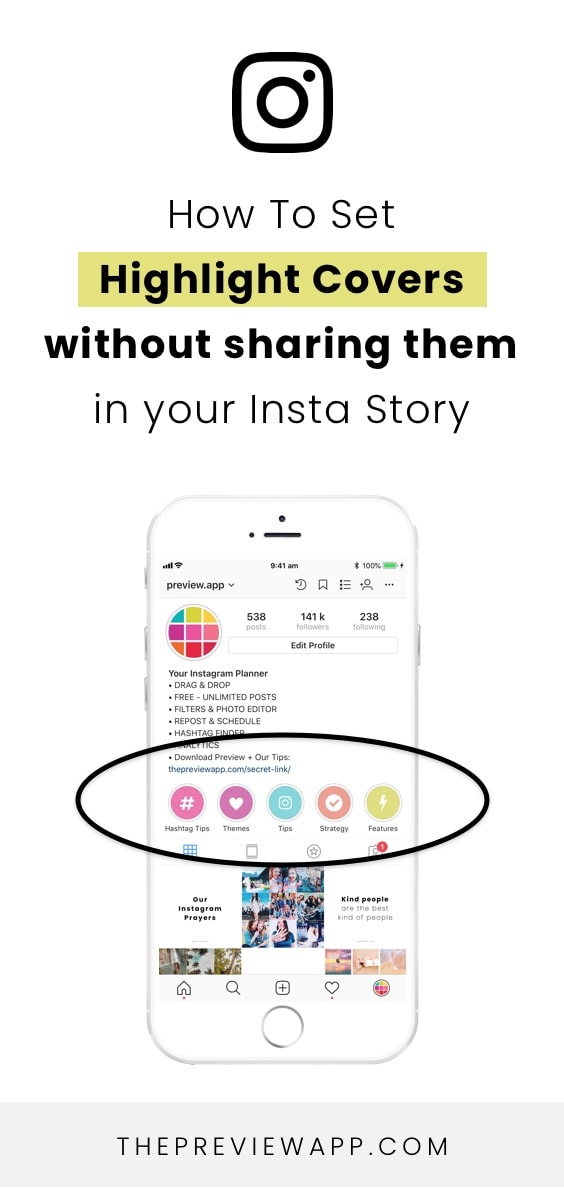 1. Hold your finger pressed on a Highlight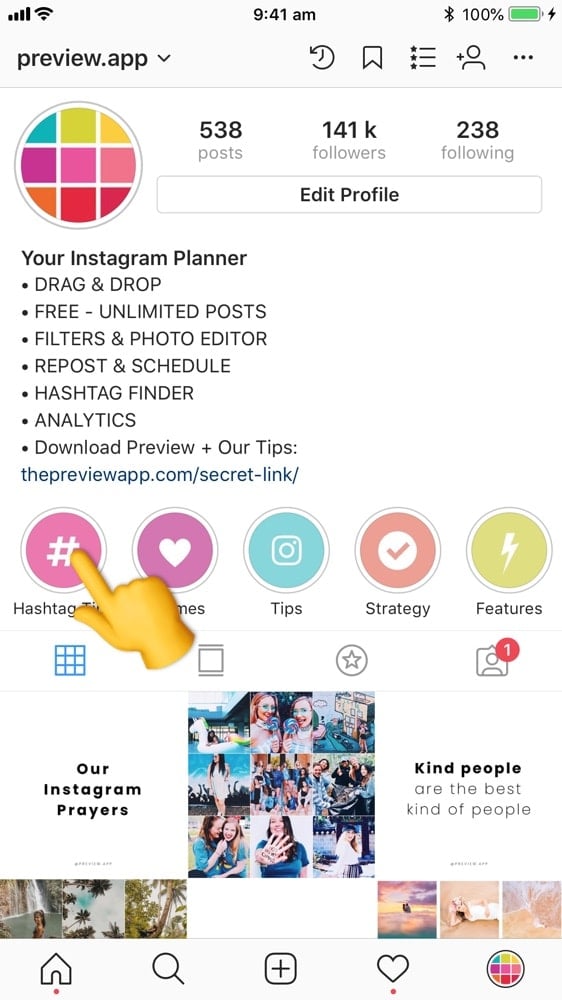 2. Select "Edit Highlight"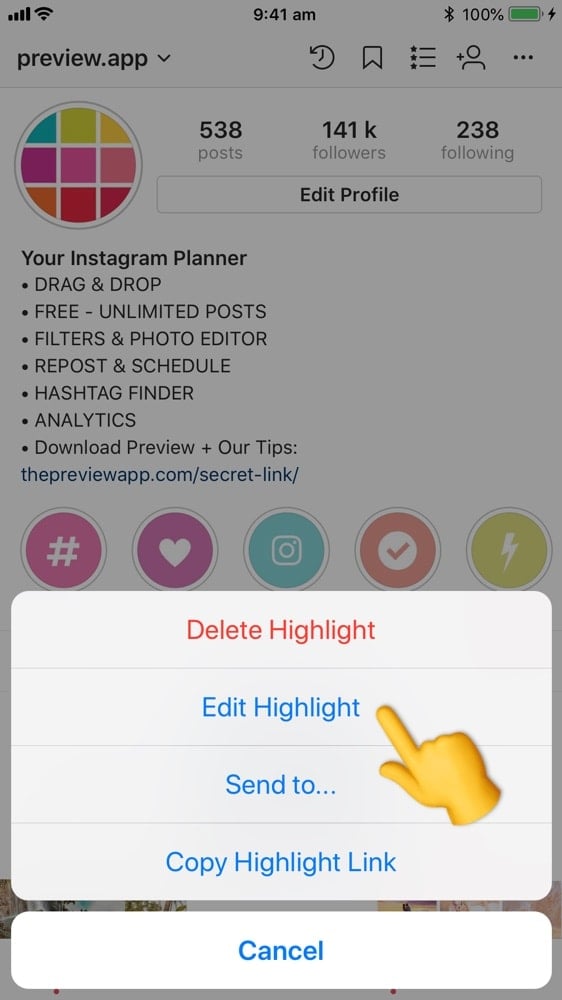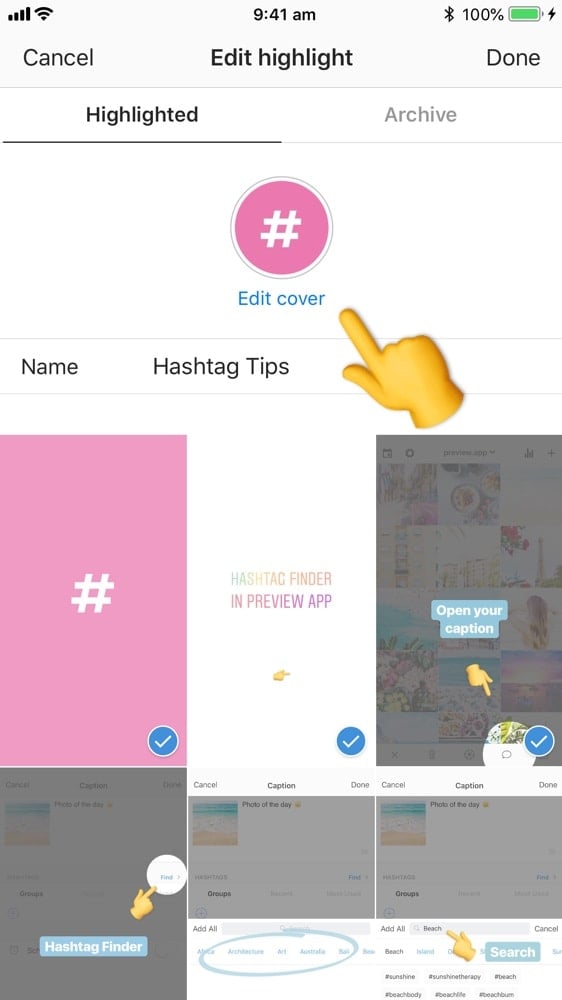 4. Press on the "image" icon at the beginning of the list
If you have a lot of photos and in a Highlight, you might have to scroll all the way to the left. Then you will see the "image" icon.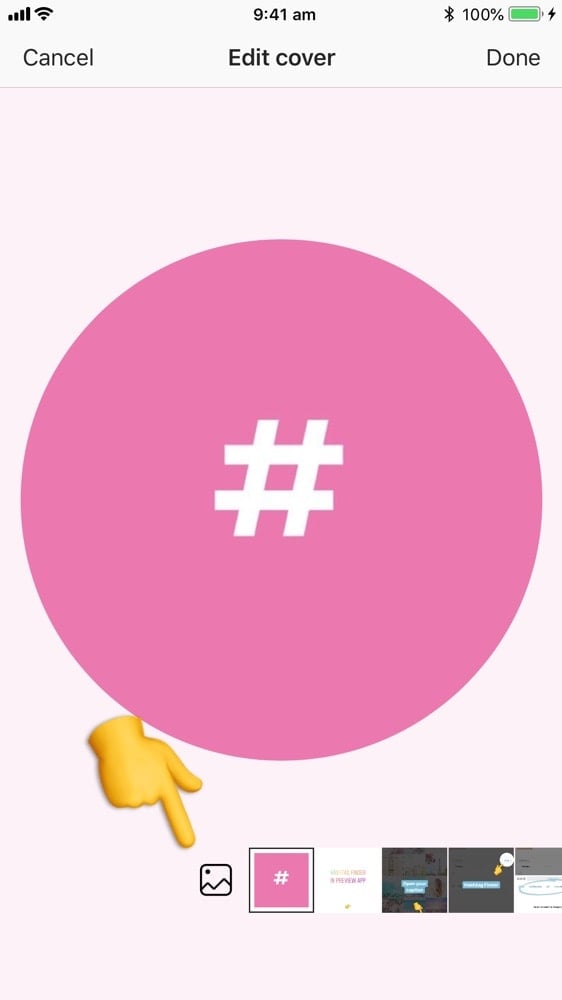 5. Choose a cover from your camera roll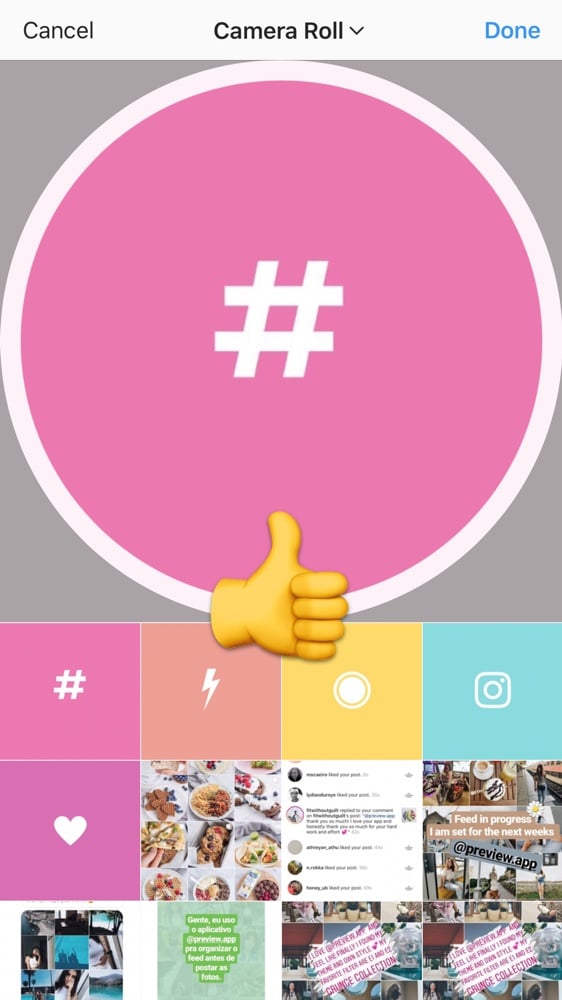 Tada! Enjoy ?
We have more Insta Story tips and tricks for you. Click here to see all our Instagram tips.