Hello again Preview lovers!
Here is a super useful feature for you that will save you so much time.
Now you can share multiple photos or videos in your Insta Story, all at once. You don't have to open your camera roll again and again to post your next photo or video in your Story. You can just select all your photos and videos you want to post, and in one click, they will be shared in your Story.
Quick tip:
If you use Preview to schedule your Insta Stories and want to post multiple photos at once in your Story, just do this:
Select your Stories in your Preview app
Press on the Export button to save them to your camera roll
And now follow the steps below
1. Open your Insta Story and swipe up
Open your Insta Story screen and swipe up. Swiping up will open your camera roll. If swiping up doesn't work, press on the little square (that looks like a photo thumbnail) on the bottom left corner.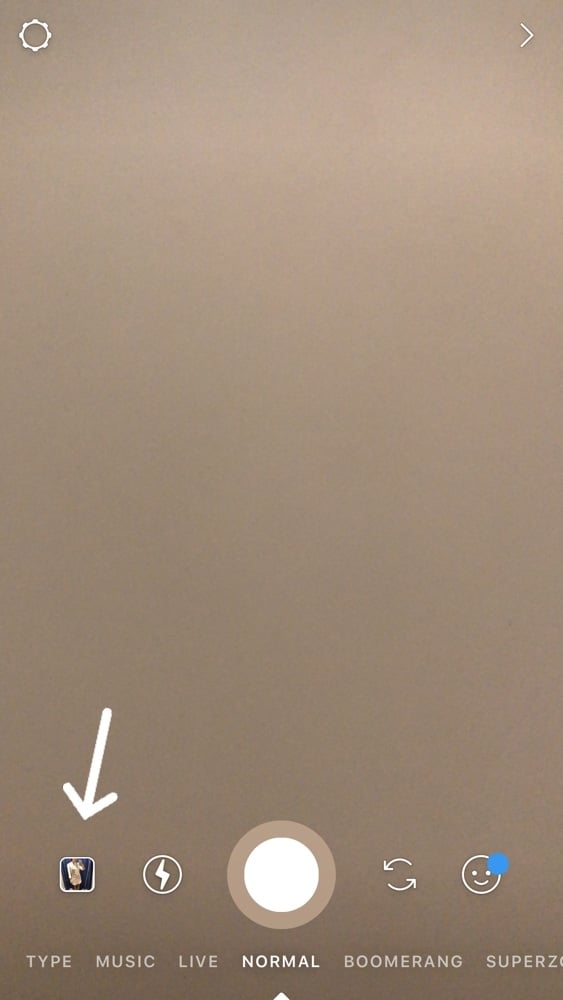 2. Press on "Select Multiple"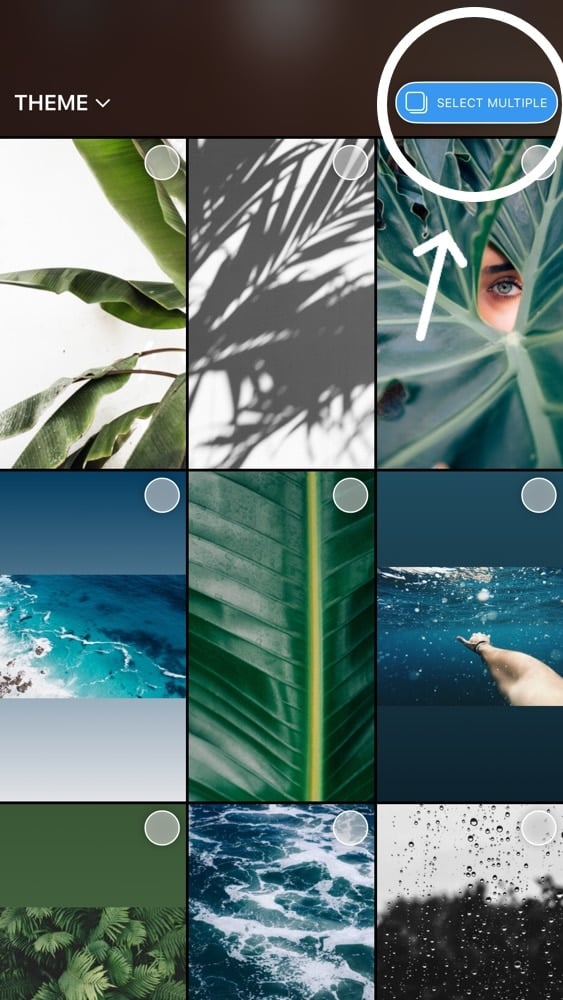 3. Select the photos or videos you want to post
Select the photos in the order you want them to appear in your Story. You will see numbers appearing on top of your photos. This helps you see which photo will be the first (1), second, (2), third (3), etc… If you want to change the order, just press on the last photos you selected (this will de-select them) and start selecting your photos again, in the right order.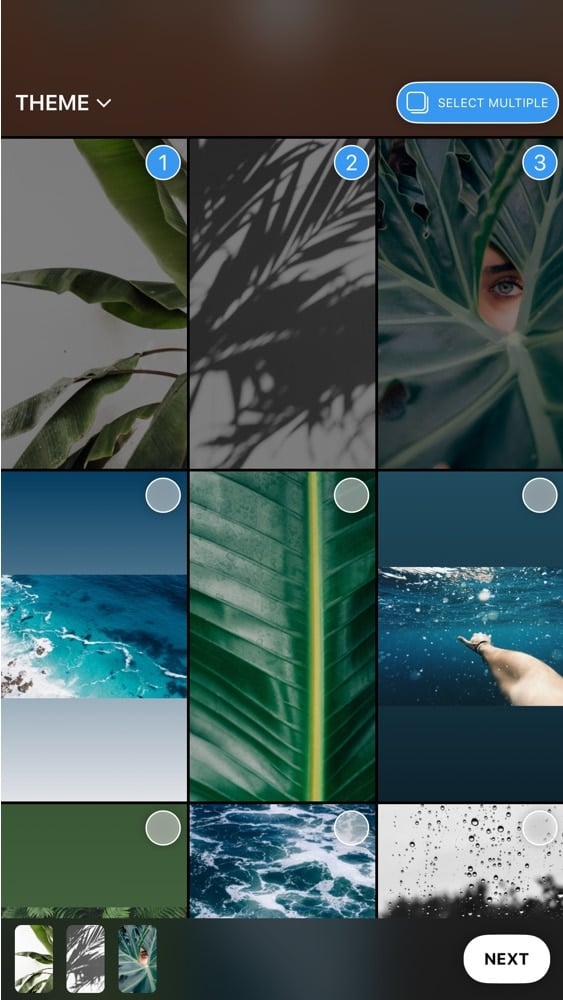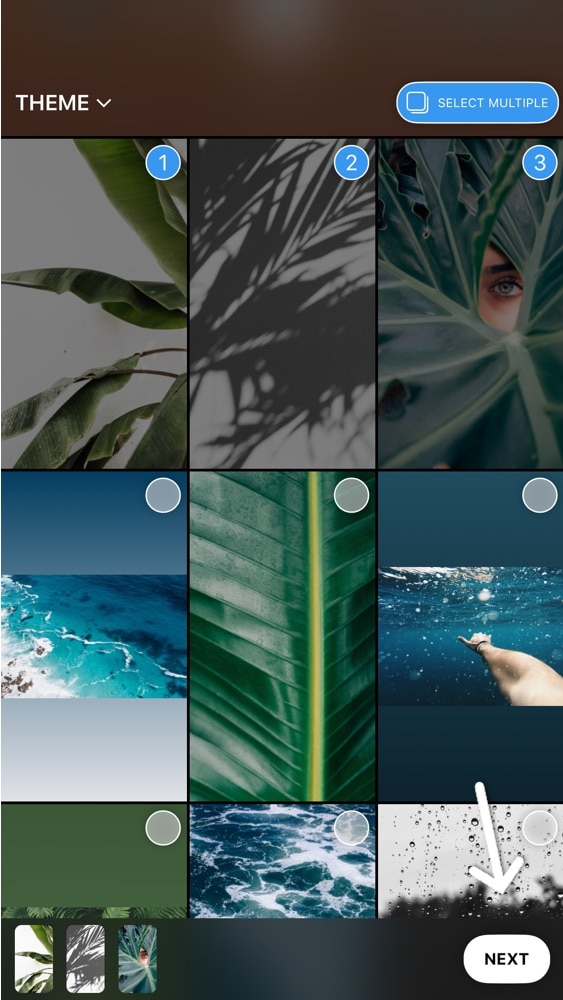 5. Edit your photos and videos
Here you can edit and customize your photos and videos as you want. You can write, draw, add GIFs etc…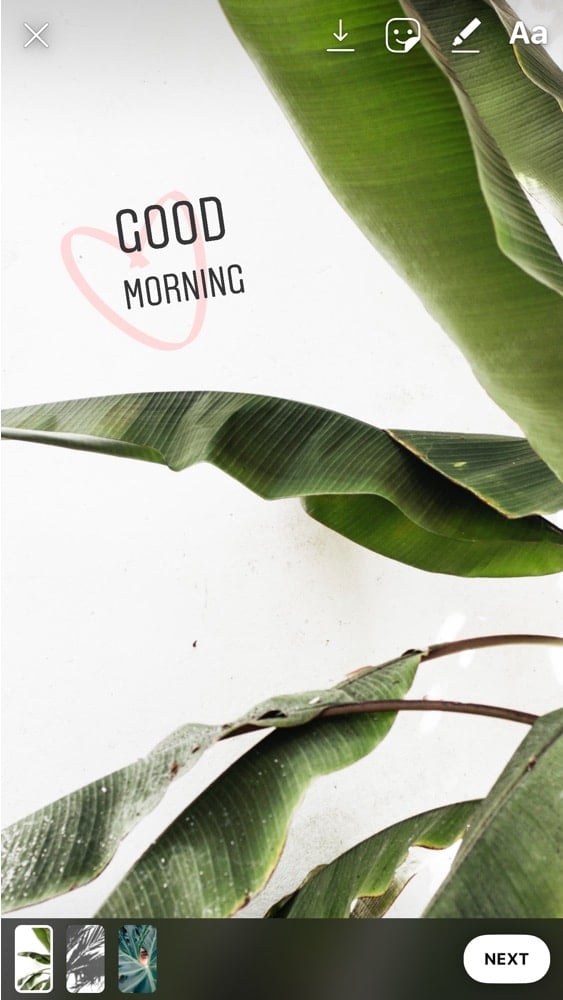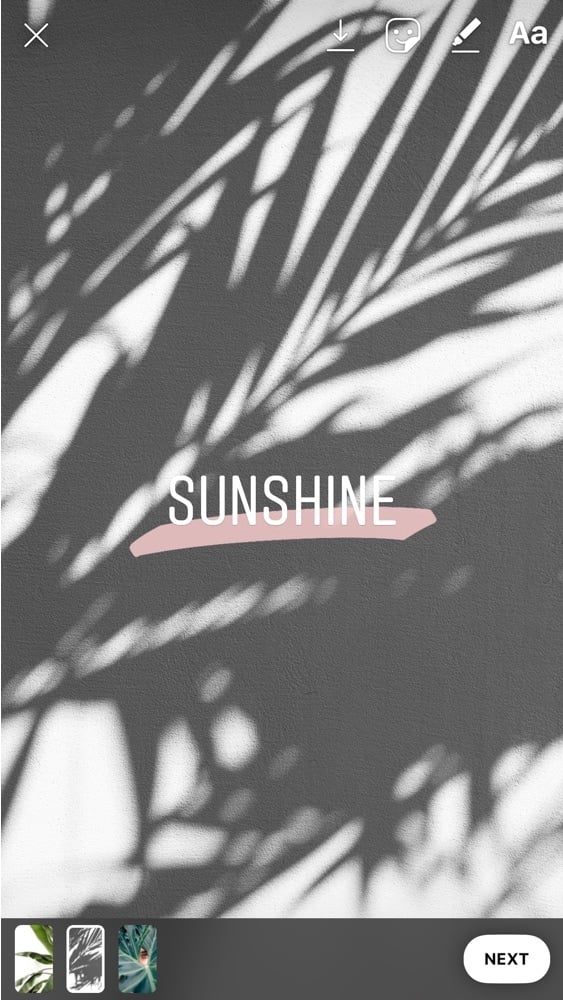 Once you are done editing, press "next".
7. Select "Your Story" to share the photos and videos in your Story
Select where you want to share your photos:
Your Story: share in your Story
Close Friends only: click here to see how this works
Or select any one from your list of friends and Instagrammers
Done! Have fun!