Everybody is taking their Insta Stories to another level! I'm talking collages, animations, vintage effects, nice fonts, videos and photos on the same screen, amazing borders… There are so many different ways to get creative with your Insta Stories now!
There also are a lot of Insta Story editor apps on the market. Which ones are worth it? Which ones do everyone use to make these beautiful Insta Stories? Here are the top 10 most popular apps to edit Insta Stories.
Ready? Let's go.
Download for iPhone
Download Android
If you want to make quick collages or add nice fonts to your Insta Stories, Canva is the easiest and fastest one you can use. Canva comes with a bunch of Insta Story templates. You can upload your own photos, add icons, stickers and text.
The cool thing about Canva is that you can use it on your computer or on the app.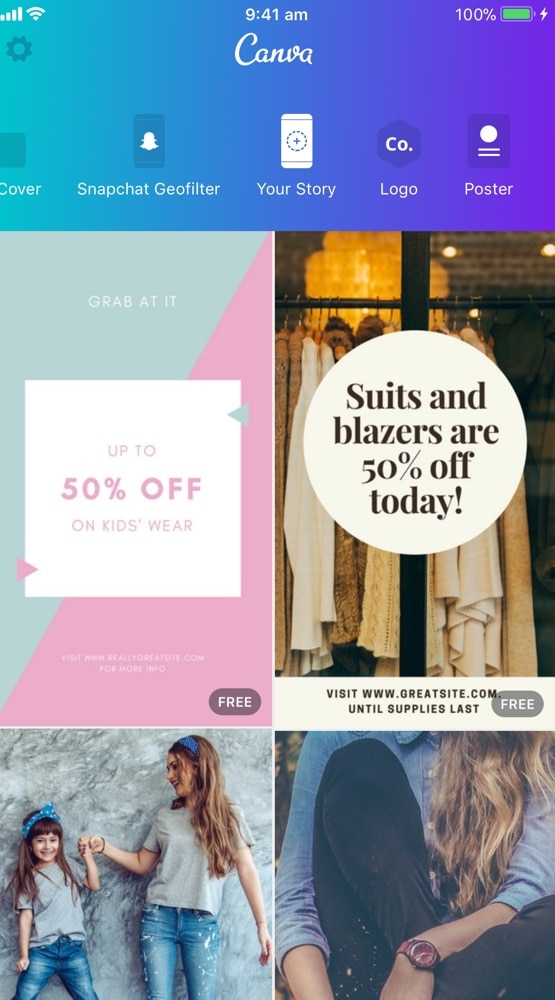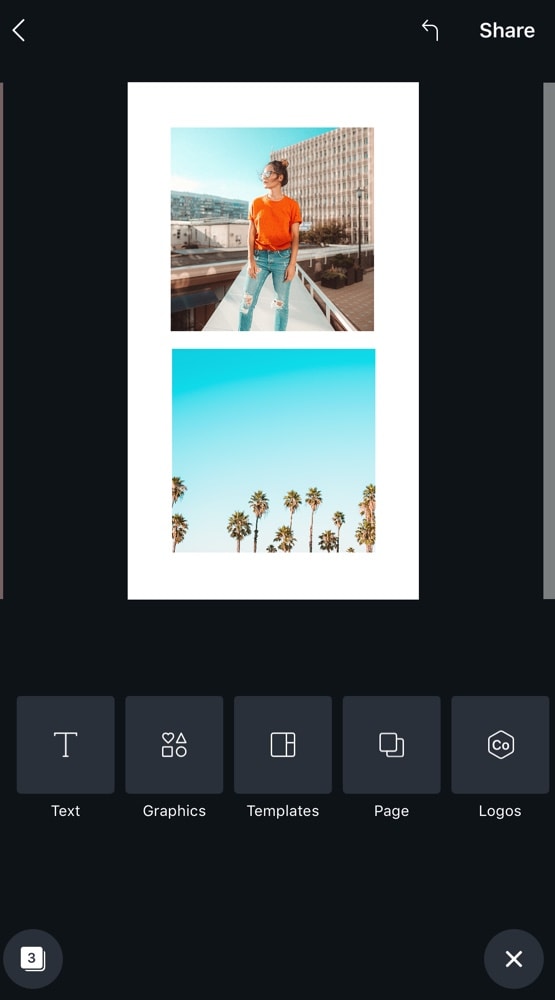 Download for iPhone
Download Android
You can use Preview app for 2 things:
Edit your Insta Story photos using Blogger presets, and
Plan / schedule your Insta Stories
You can use the "blogger" presets to edit your Insta Stories. A lot of popular Instagram bloggers and influencers edit their Insta Story photos now. This way, their Instagram feed AND their Insta Stories can look cohesive. This is perfect if you are trying to brand your whole Instagram and have a consistent look wherever people consume your content.
You can also use Preview to plan /schedule your Insta Stories. Upload all your videos and photos in Preview. Rearrange their order by drag and dropping them around. You can set a day and time for when you want to post them, and you'll receive a notification when it's time to post.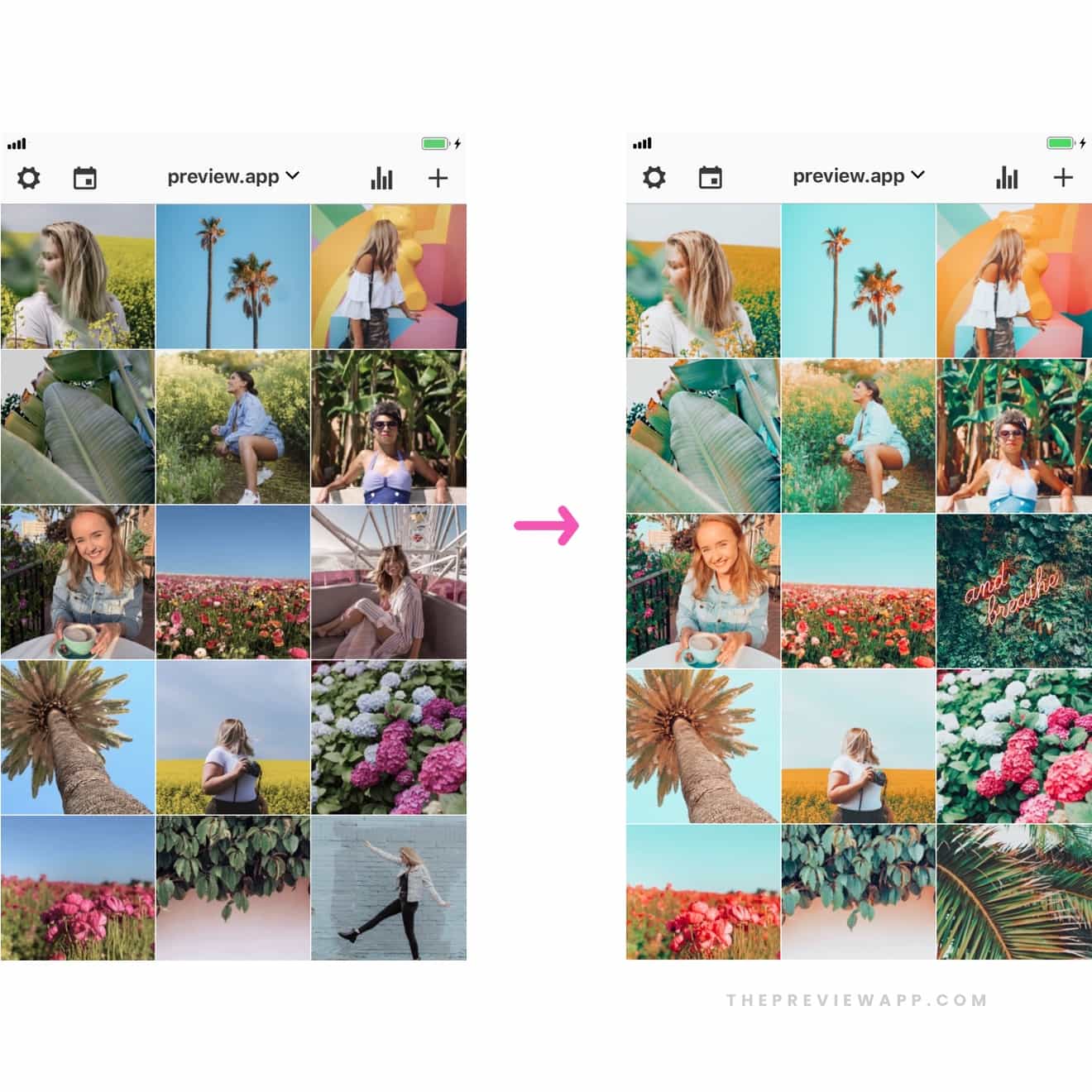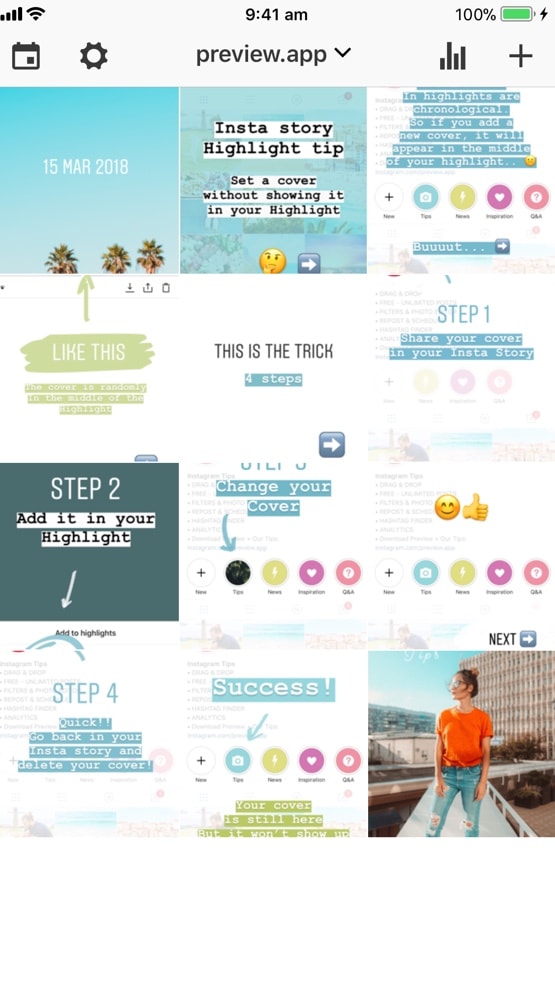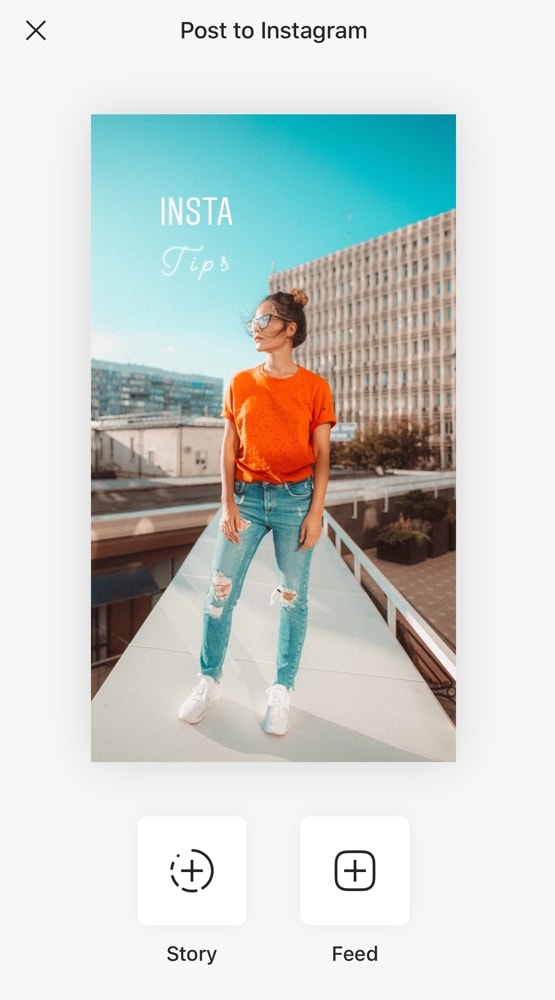 This app is perfect to make cool collages for your Insta Stories. As you can see below, there are a lot of templates you can choose from. You can mix photos and videos on the same collage.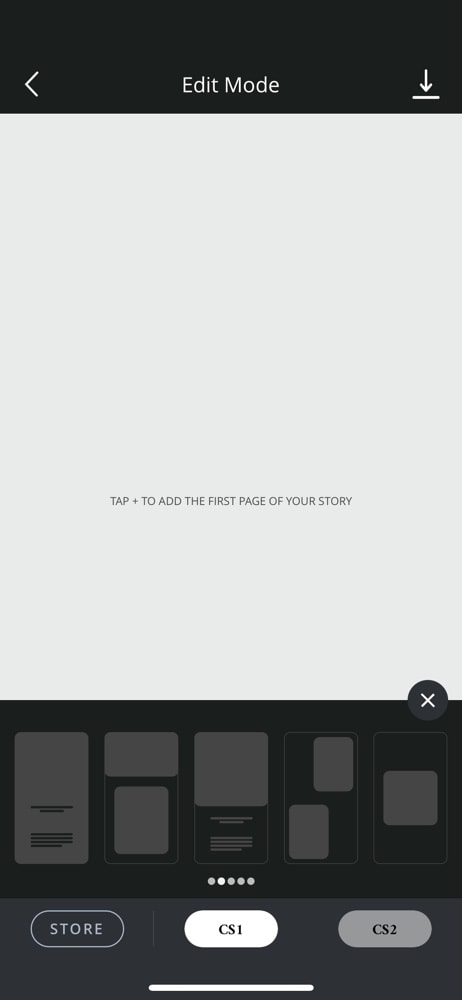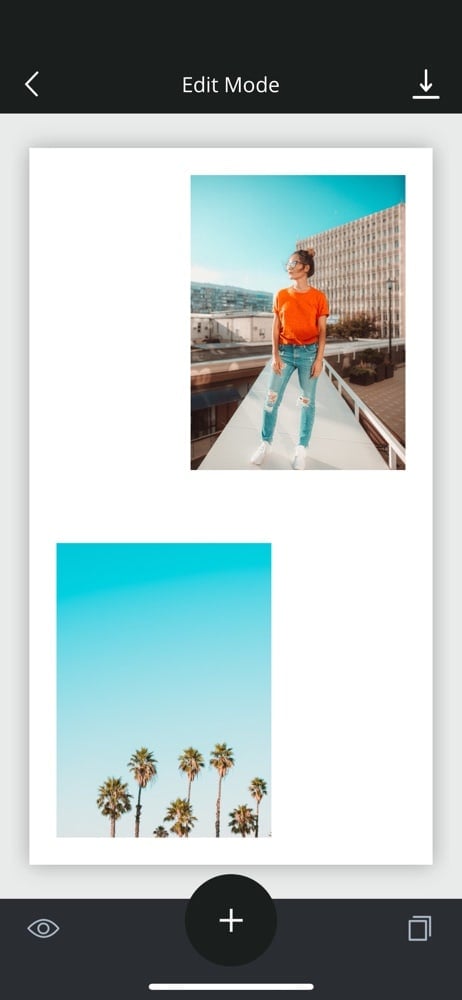 Download for iPhone
Download Android
Add animated text in your Insta Story. There are a lot of different text animations and fonts available in this app. It's one of the most popular apps for Insta Story text. You can upload your photo (or video) and add an animated text on top of it.
Watch this video to see some effects:
Download for iPhone
Download Android
Another popular app to edit Insta Stories is InShot. You can edit photos and videos. Make sure you set the right canva ratio before you start editing. Use the 9:16 ratio (it's the insta Story ratio). You can:
Make cool background for your photos (make it blurry, or add another photos you want as a background)
Make photo collages using the pre-made templates
Edit videos and use video effects (like glitch, pixels)
Adjust the speed of video (a neat feature if you want to speed up some videos or do slow-motion videos)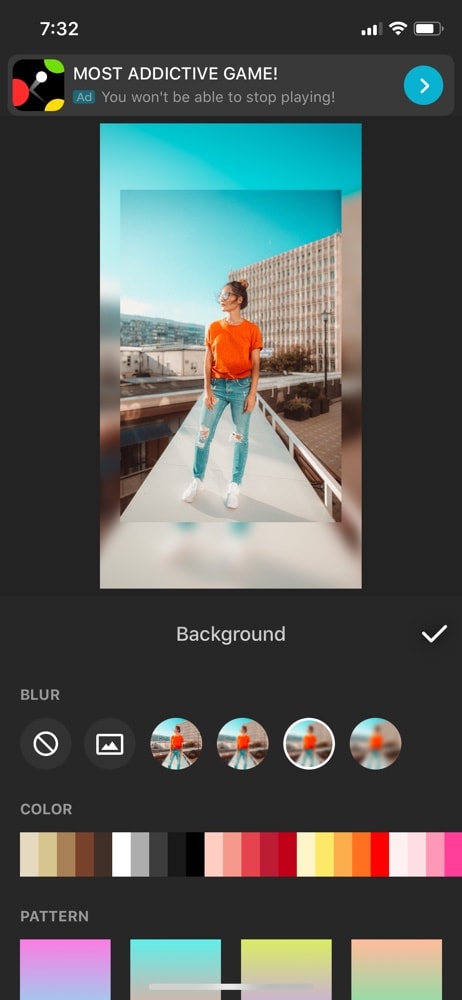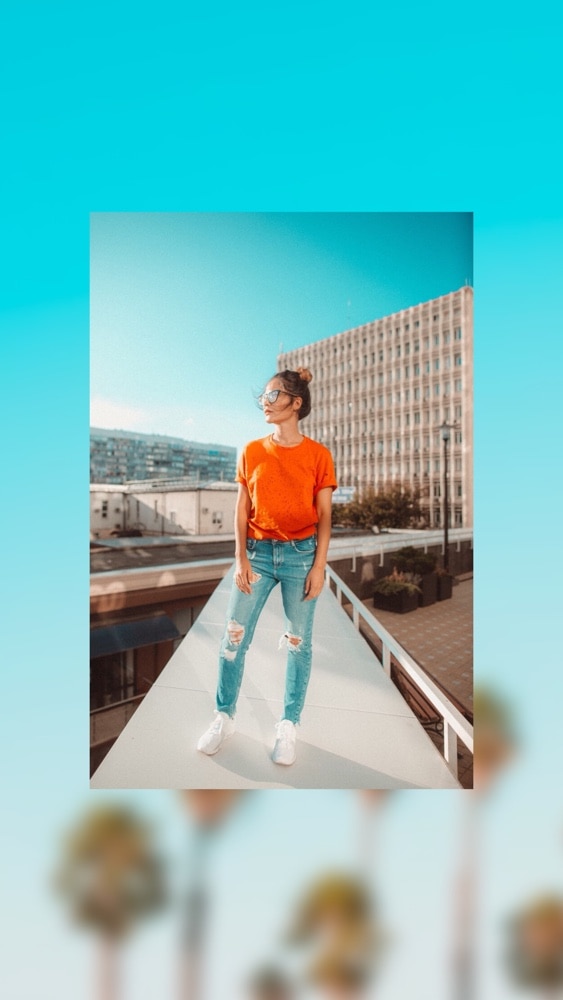 It might take a little while to get used to this app, but once you do you will see that there are a lot of options: backgrounds, stickers, text, fonts, etc… I would say this is a more advanced app. You can go two ways:
Use one of their pre-made templates
Or create your own Insta Story design from scratch, on a blank background
The cool thing about Over is that you can add unlimited photos on a single canvas. You can add photos on top of each other. You can add text and shapes. The opportunities are endless.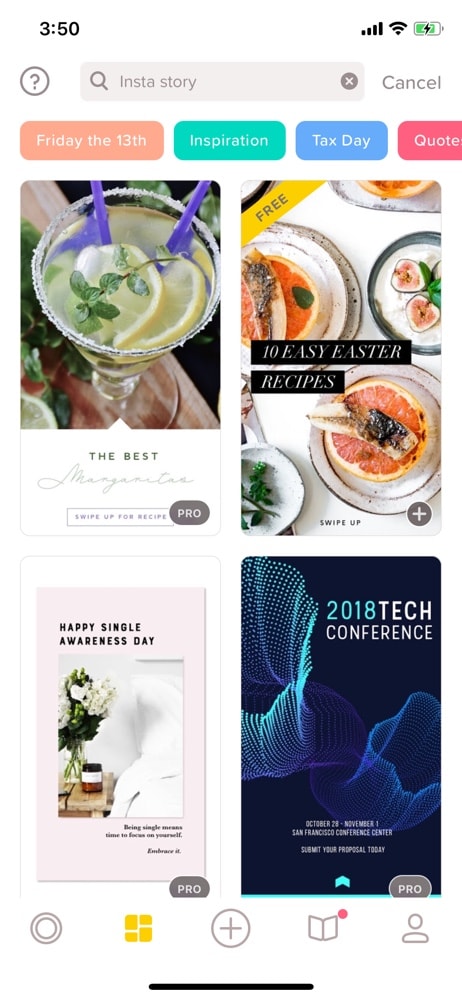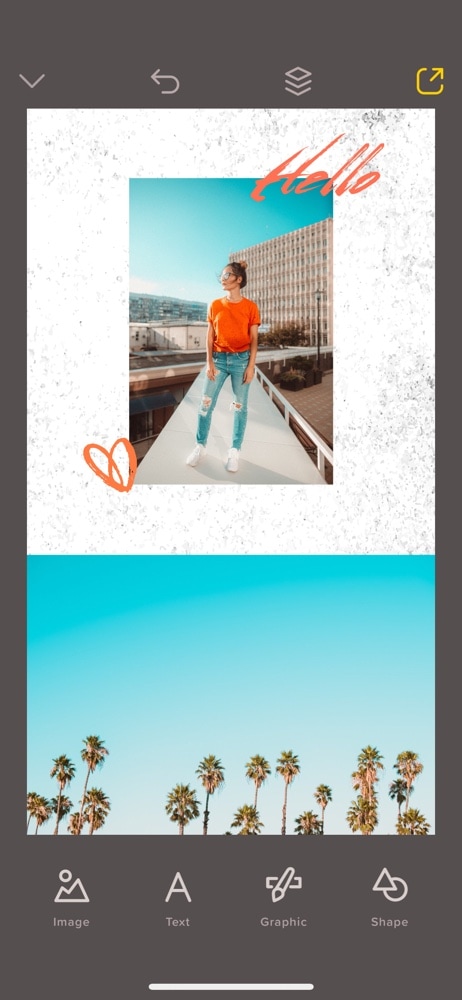 8mm is an app to make your Insta Story videos look vintage. You can add different types of vintage looks and film grains. Let me know if you want me to make a list of apps for vintage Insta Stories. There are a lot of cool other ones out there.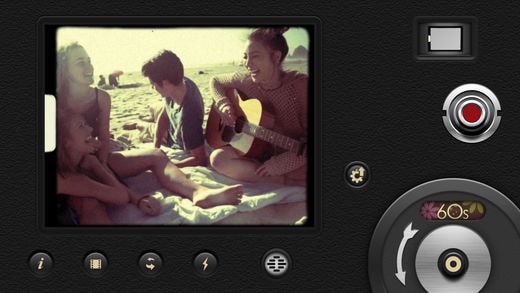 Download for iPhone
Download Android
SNOW is another app to add cool effects on your Insta Story photos and videos. Select the "smiley face" icon and then find the "camera" icon on the top bar. You will see all the different vintage effects.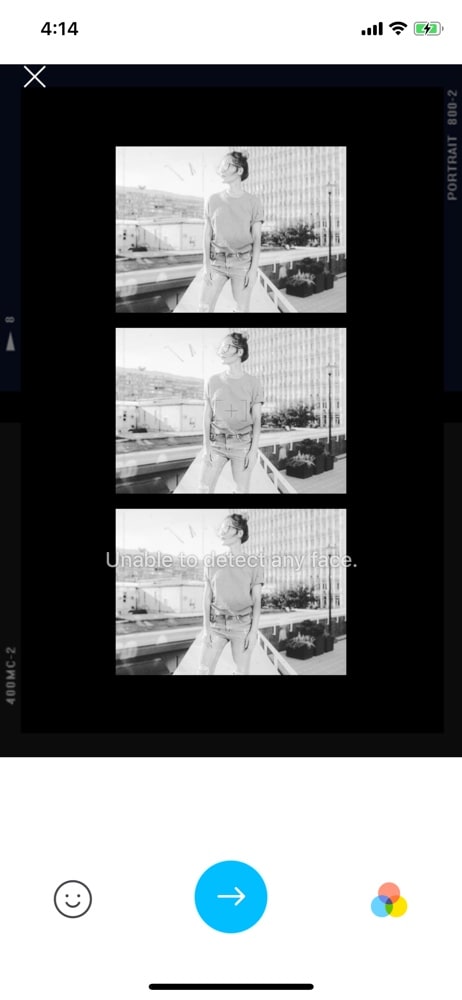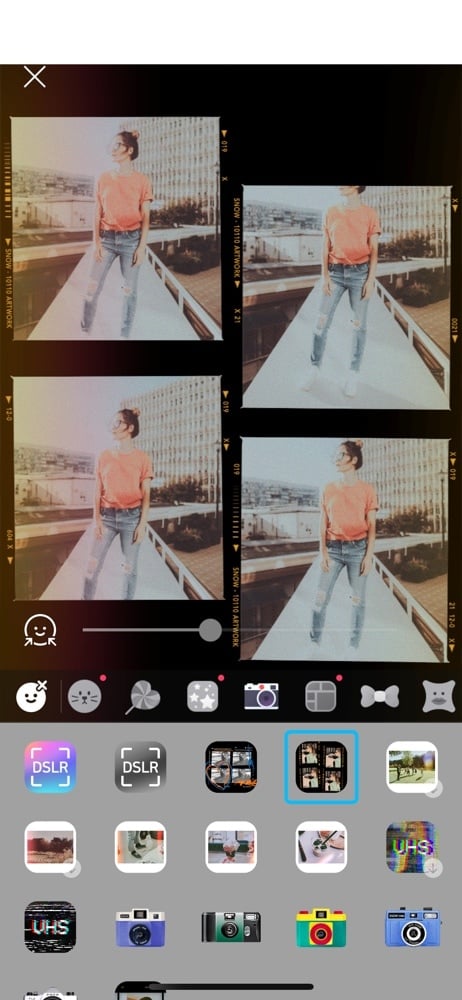 Splice is an app made by GoPro. It is made to edit videos. A lot of people use it to make Insta Story videos. You can add photos and videos to your project. And you can also add awesome music to your videos. They have a library of music by genre (cinematic, R&B, etc…). You can also add cool sound effects (horns, applause, cartoons, etc…). And finally you can also add music from your own iTunes library.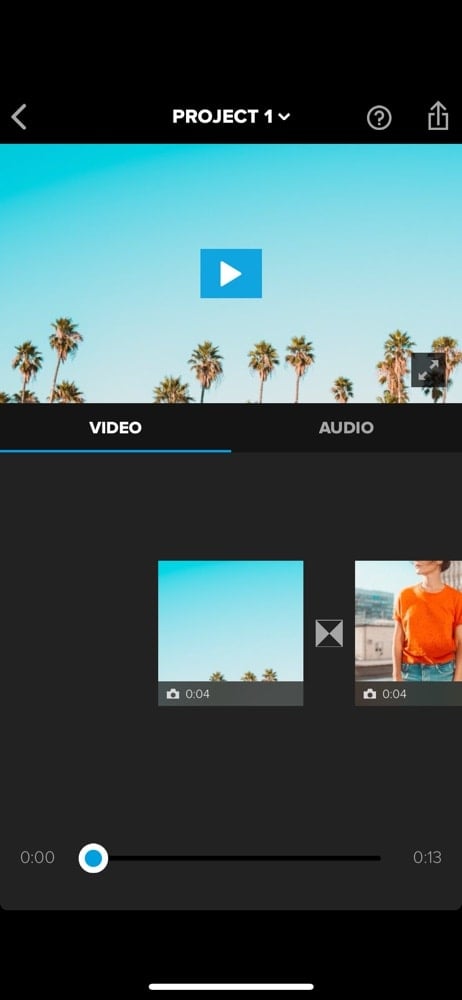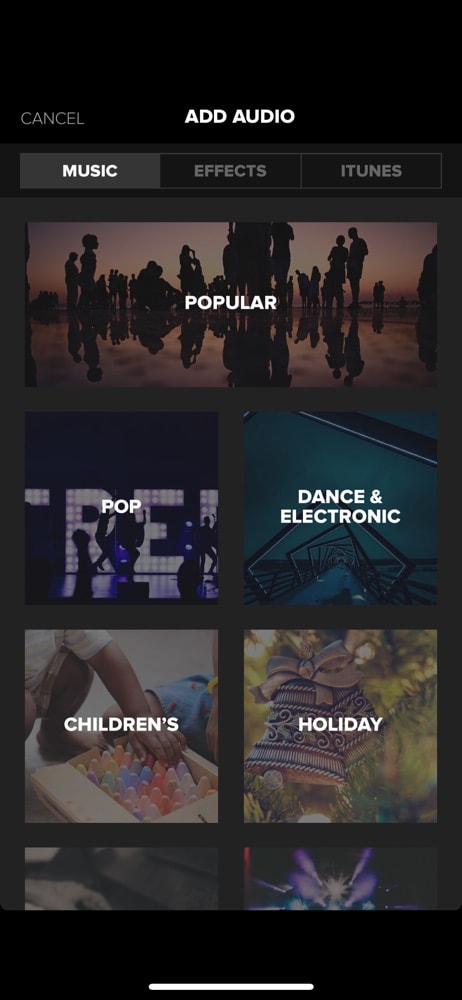 And finally, if you want an easier video editor, I recommend VideoLeap. It has everything you need to make a video quickly.
You can:
Add photos and videos
Choose a format for your video (select 9:16 for your Insta Story)
Edit video
Adjust the size of video clips and photos
Add cool effects (like glitches)
Choose the background color (if you don't want your video or photo to screen across the whole screen)
Add text
Add music and sound effects