Update:
Unfortunately the borders are not available anymore in Preview.
You can still use Preview to design your feed, schedule your posts and edit your photos ?
We will add new borders again soon!
Last time I showed you 15 Instagram theme ideas using Preview app. And you loved it! A lot of you are now wondering how to add white borders on Instagram photos.
If you're new here, make sure you have Preview on your phone (download it here).
There are over 30 different white borders you can use. I will show you the most popular ones.
Keep reading to see examples of themes with white borders I made with Preview app.
Quick tips before you apply a white border on your photos:
Always crop your photos "square" if you want a white border around your photos because Instagram shows "squared" photos in your feed. You need the white border to come on top of a square photo for your overall theme to look consistent.
Apply a filter before you add a white border; otherwise your white border will change color after you add a filter.
1. Go in the Photo Editor section
Add your photos inside Preview App.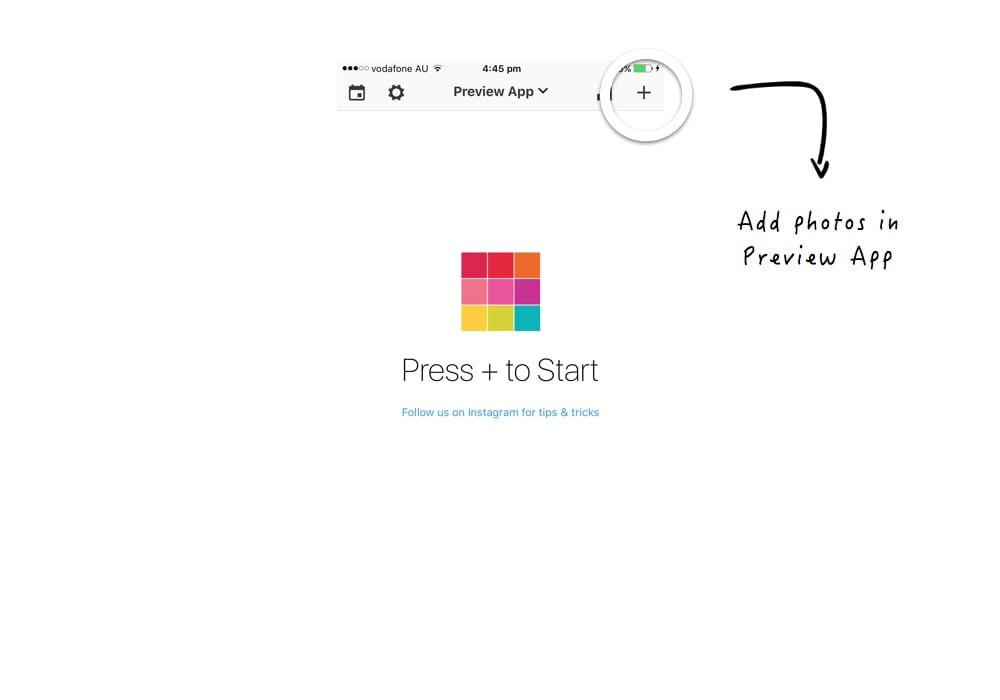 If needed, apply your favorite filter now.
Otherwise, time to add a white border.
To add a white border on your photo:
Select a photo and tap the middle (circle) icon
Go inside the Photo Editor section (the settings icon)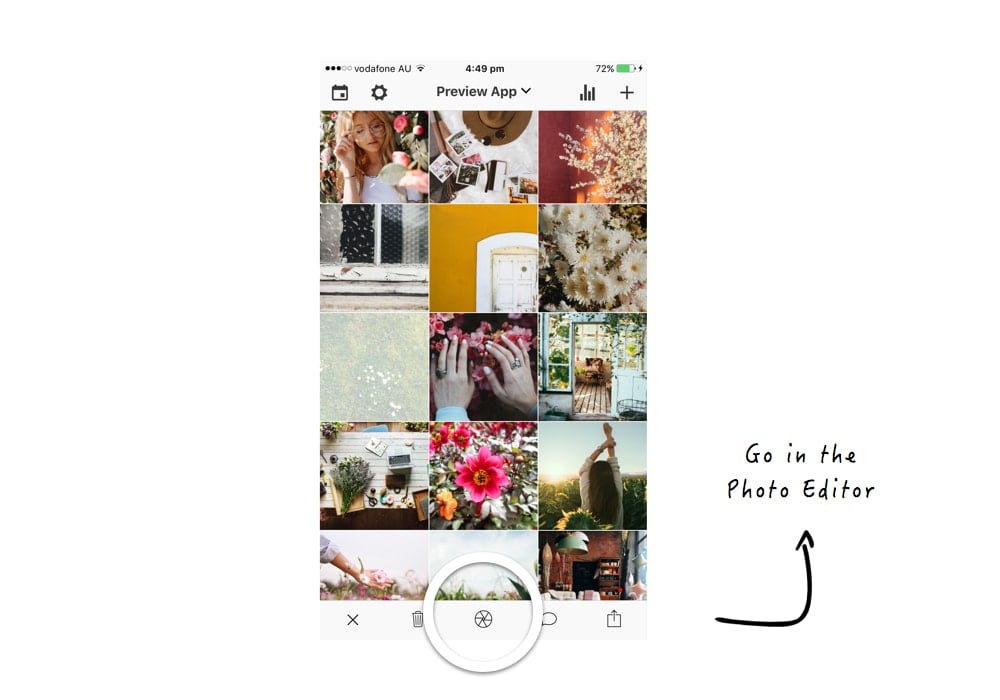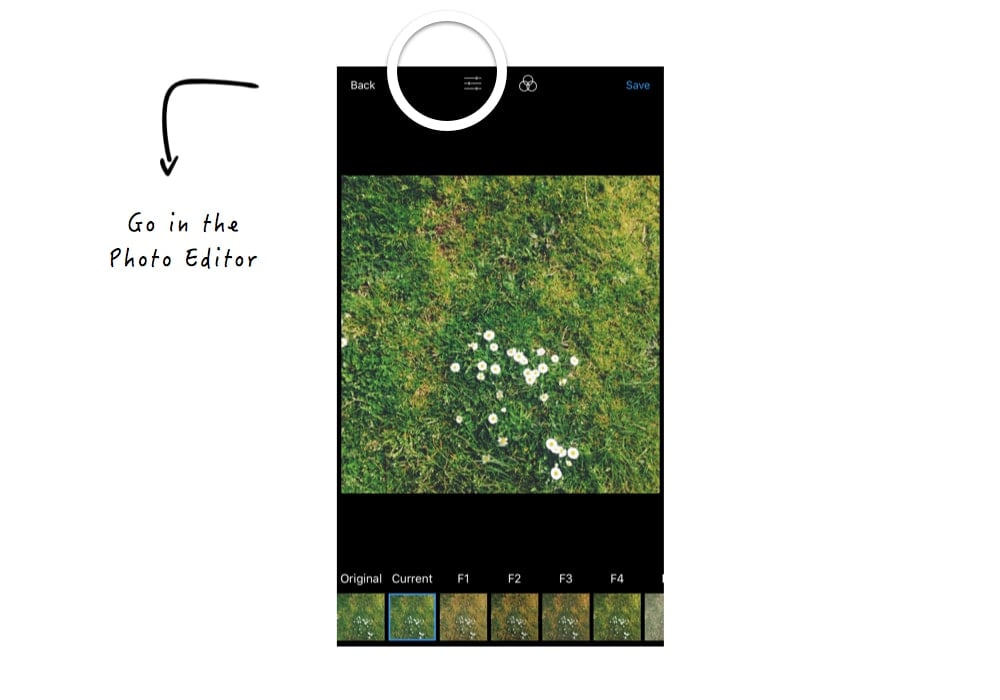 You will see many photo editing options.
Select "Frames" (that's what the "borders" are called in Preview).
There are a lot of different white borders you can use.
Here are some examples of Instagram themes I have made using the white borders: