We love supporting young creators. When we saw Linda's @mynamemeanspretty feed, we knew we wanted her to share with everyone how she creates her feed using her Preview app. She smoothly transitioned to different themes over the last couple of months. And now she has found a beautiful minimalist, calm style.
She's here to share all her tips with you. Keep reading to see how Linda edits her feed – step-by-step – and how she picks what photos to post to make her feed flow… and much more!
If you are new: Welcome! Behind the Feed is a blog post series featuring amazing Preview app users. We are a community of over 300,000 Instagram lovers. We're here to share our story and tips. Enjoy!
Hi Linda! Can you please introduce yourself to everyone?
Hello everyone! I am so happy to do this interview! My name is Linda, but on the Internet, I'm known as @mynamemeanspretty. I started blogging and Instagramming at 15. My blog (and Instagram) are going to celebrate their first birthday soon! I live near to Vienna, Austria. I'm from a really small village, and I love my life here.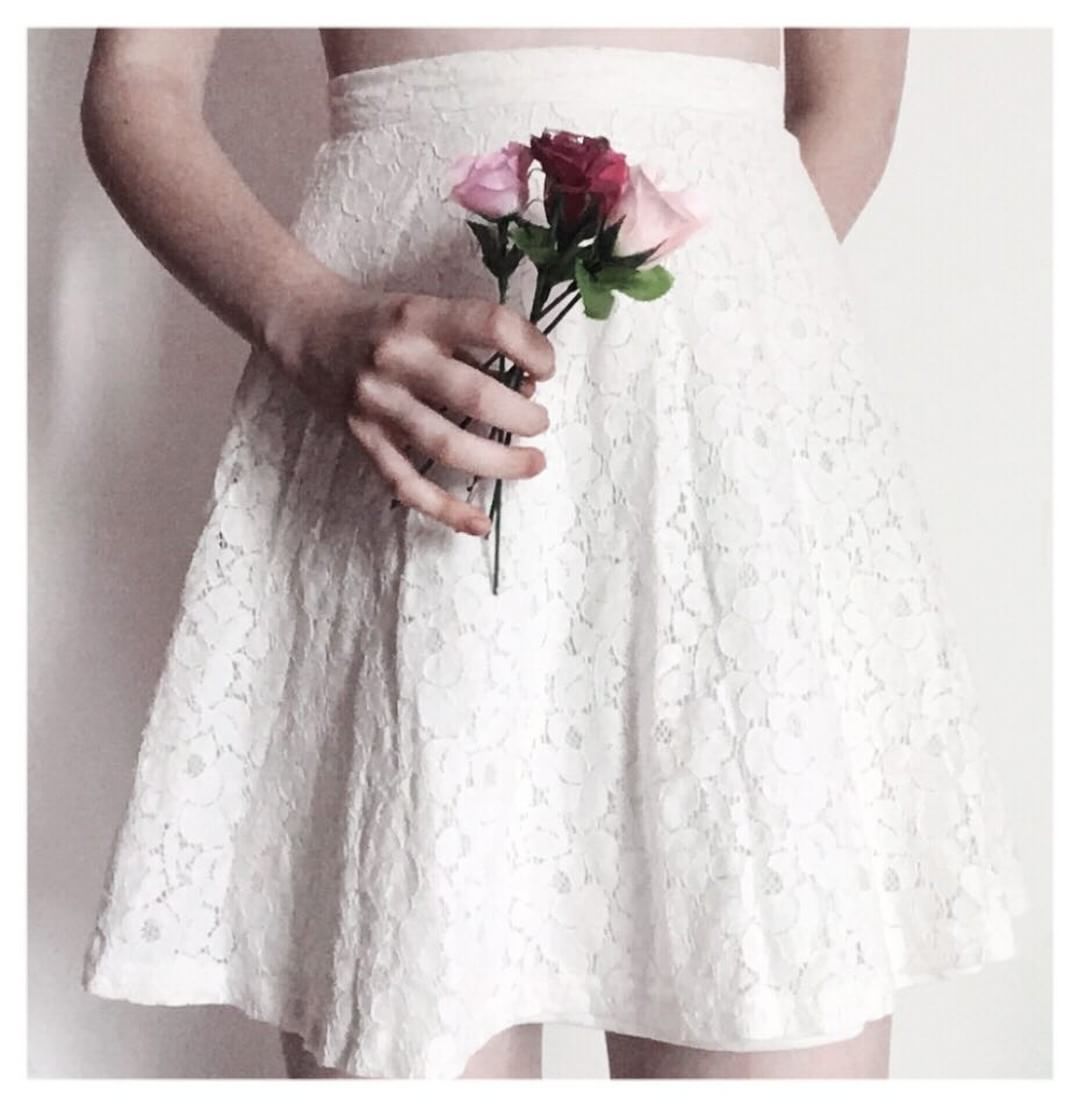 If you could use only one word to describe your feed, what would it be?
Uhm, that's very difficult. I would say: developing.
I'm always changing things, try to take better photos, try to edit them better, try to create a better feed. It will never be finished – and I love it this way.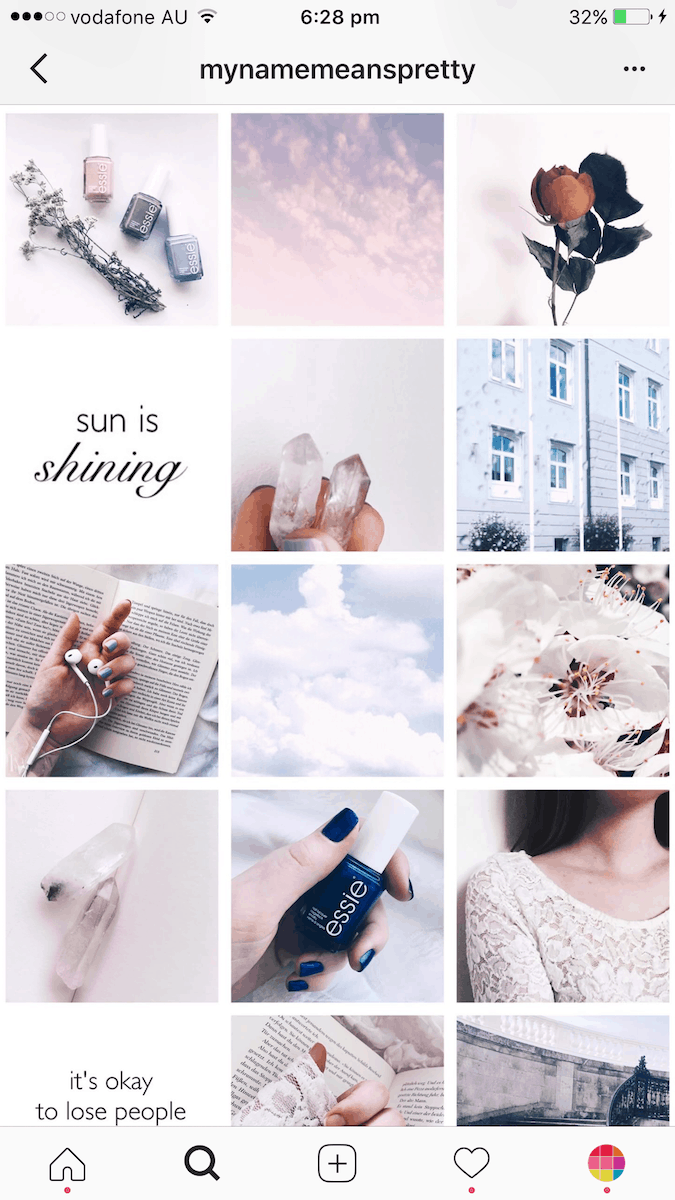 When did you start using Preview app?
I think it was at the beginning of June this year.
Which theme that you have created is your favorite? And why?
The feed I create at the moment is my favorite. I love these white borders so much!
And I think my current feed shows my followers the right things about me. The places, outfits, and other things I love. It shows me, my personality and my life.
This is the "before and after" I changed to my current theme: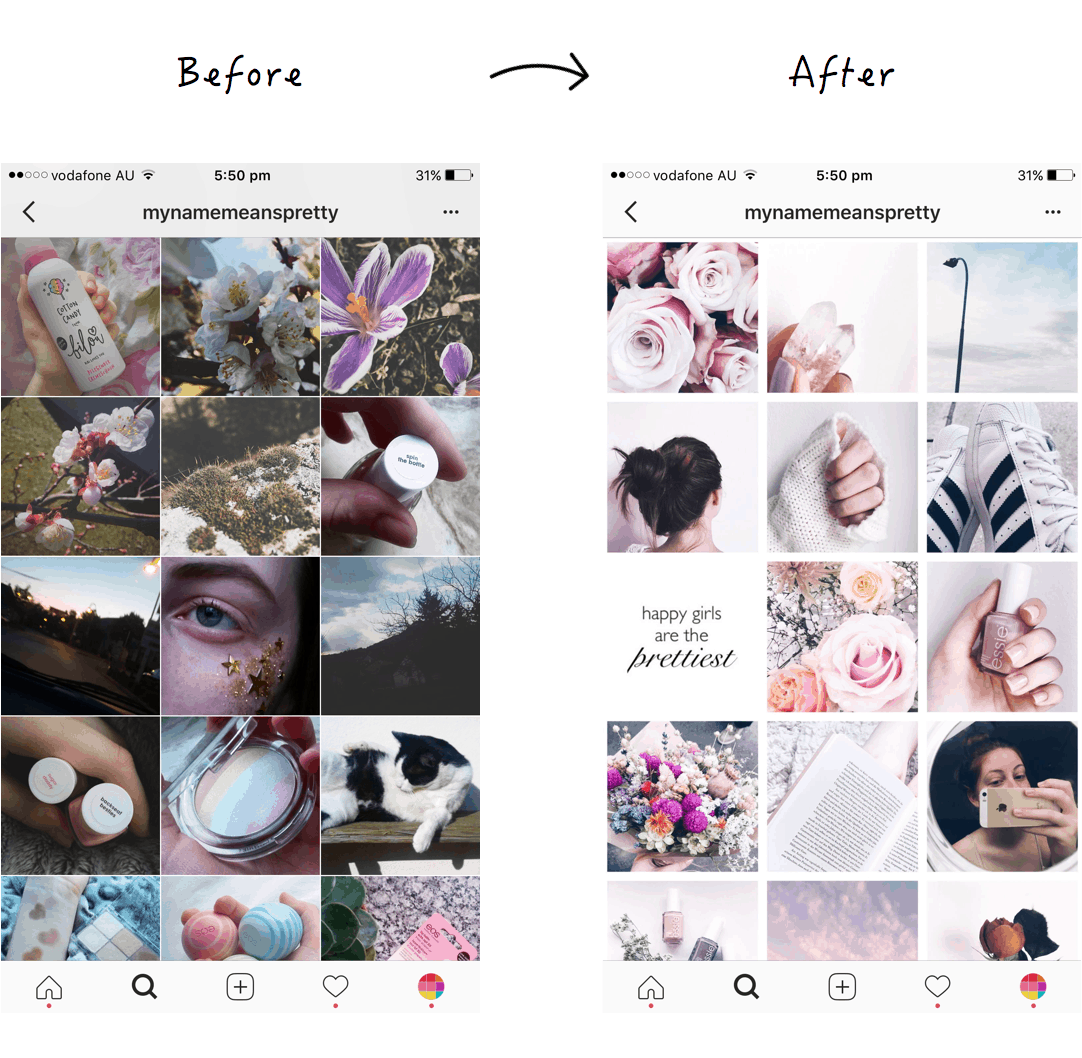 How do you know what photos to share on your feed to make it flow?
I pay attention to the colors in my photos. I try to use light photos or photos with light objects. I also use photos that have pastel colors in them.
As for what to take photos of, I take photos of the things I love. And I stick to always the same things. That's how I make my theme flow. It's simple and it works.
Nature: I am in love with the beauty of the nature. So, one of my favorite things to do is taking photos of flowers, trees, sunsets, and other plants. You will see a lot of nature photos in my feed.
My cat: I also love my cat (and I love taking photos of him)! It's fun to edit photos of him.
Pink: Like nearly every girl I. LOVE. PINK. (and Hello Kitty). So you will see a lot of pink colors here and there in my feed (roses, nail polish, polaroid camera). There's always a touch of pink somewhere.
Simple photos: I take simple, minimalist photos.
Clean background: I love white backgrounds and photos of the sky. It makes my feed very calm and clean.
Close-ups: As you will see I also take mostly close-up photos. So it makes my theme look consistent.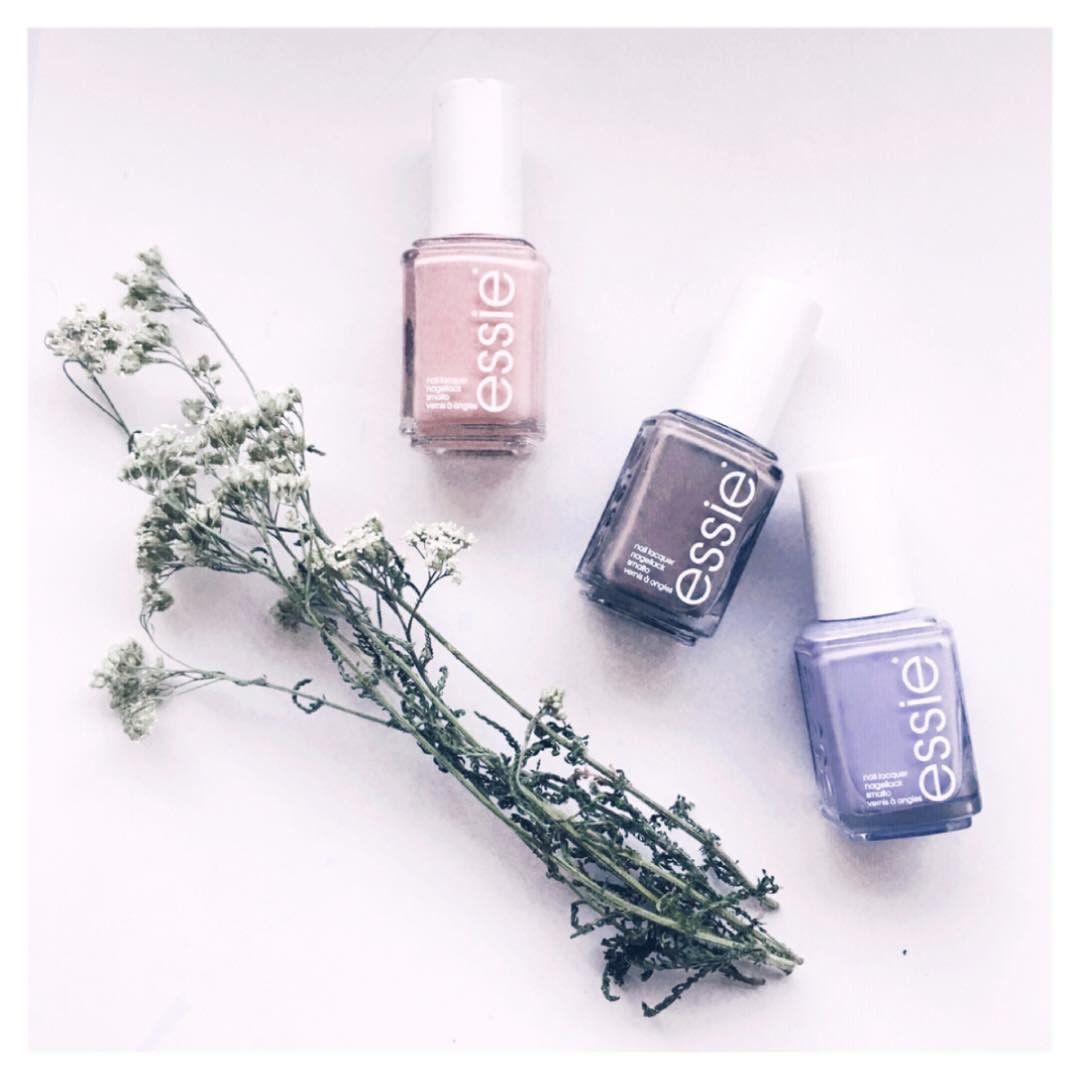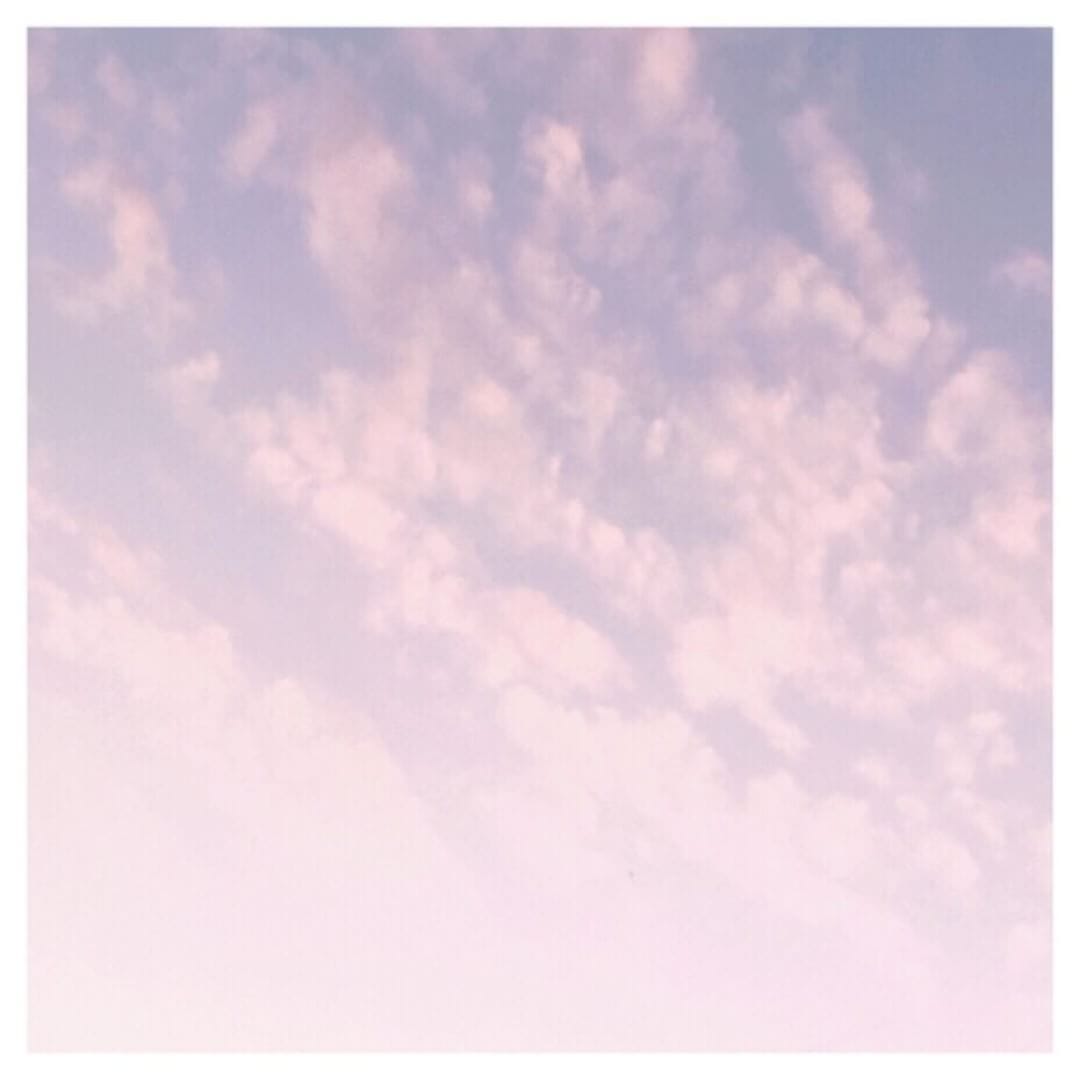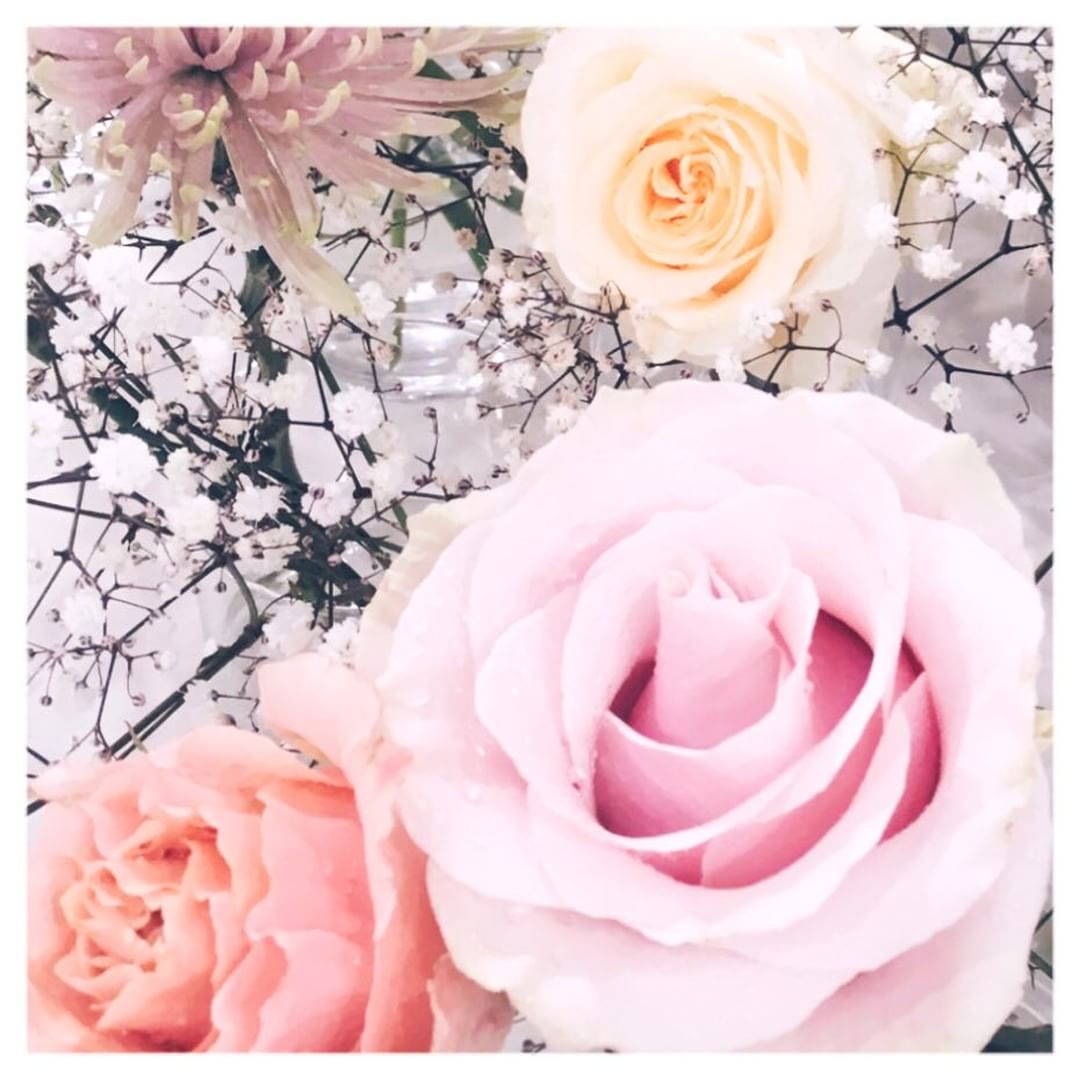 Can you explain how you are designing your feed?
I take photos with at least one (or more) light/white subject(s)
I upload them to my Preview app
I crop the photos square
After that, I use the whitening tool to remove yellowness
Then I apply the filter A8 or A3 (sometimes I even use a combo of both), but most of the time I use A8
I go back in the Photo Editor and I reduce warmth a little. I also change the color to make it look pinker
Last but not least I add the white border (called "Aura")
My image is ready!
How far in advance do you schedule your feed?
I edit enough photos for about 8-10 days.
I post two photos a day so I always have 16-20 photos prepared.
What are your 3 biggest tips for someone who wants to make a theme, but is finding it hard to make it look good?
First, find accounts with a feed you like – that's always a good inspiration.
Second, always use the same, or similar, filters. This helps a lot at the beginning.
Third, don't worry if the feed is not perfect, life is a crazy ride, nothing is perfect.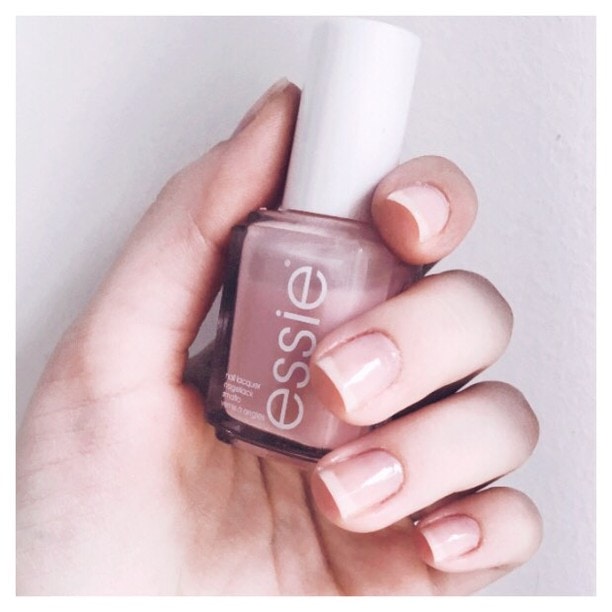 How is Preview app helping you and what would you say to someone who is not using it yet?
Your blog is helping a lot – I love the tips there!
The Preview app is great too! With the app I can look how different photos look in different arrangements, and how good they go together.
There are also many tools and filters to use – all in one app – for free!
I'm in love with A8 and A3. I use them most of the time. ????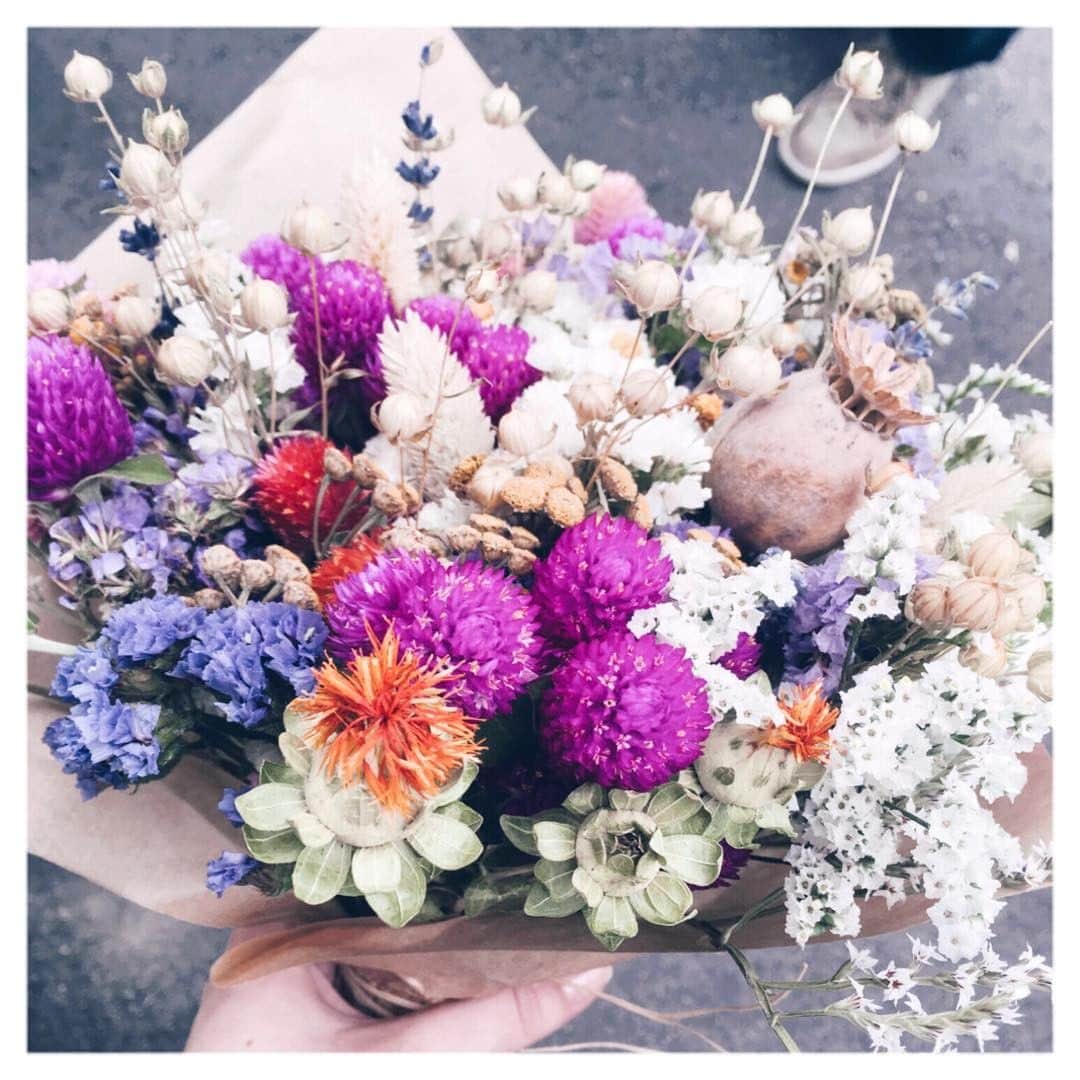 +400,000 Instagrammers are already using Preview App to edit, plan & schedule their feed. If you haven't tried it, you're missing out.