Lifestyle bloggers, you will love this episode of "Behind the Feed". Meet Corinth, the successful blogger behind @CorinthSuarez. Continue reading to learn how she takes perfect outfit photos for Instagram and how she manages blogging, photography and Instagram.
Hi Corinth! Thank you for coming on our blog! We're so excited for you to take us behind your feed. First, can you please introduce yourself to everyone and tell us what you do?
Hello Preview App! Thank you for having me!
My name is Corinth Suarez, and I'm a Filipino lifestyle blogger and social media influencer based in the Washington, DC area.
Not only do you have an Instagram account, but you also have a YouTube channel and a blog – which is a lot of work. What does a "day in the life of Corinth" look like?
Oh gosh, you're so right about that. It's been a struggle juggling both platforms at the same time, but to answer your question, here's how a typical work day looks like for me:
I usually wake up at around 9:30/10 AM, and that's pretty late compared to most people. I then have breakfast, and as I drink my morning coffee, and bite into my toast with cream cheese, I catch up on some of my favorite YouTubers. That's also kind of like my "inspo" searching mode. And depending on what job needs to be done that day, I either start taking/editing product shots for a blog post, or I do my makeup so I can look presentable for my OOTD shoot, or I start filming/editing a video (which sometimes takes up my entire day), or I start drafting posts that I have planned for that week. It all depends, but that's how it usually is, and sometimes, I do all of that in one day!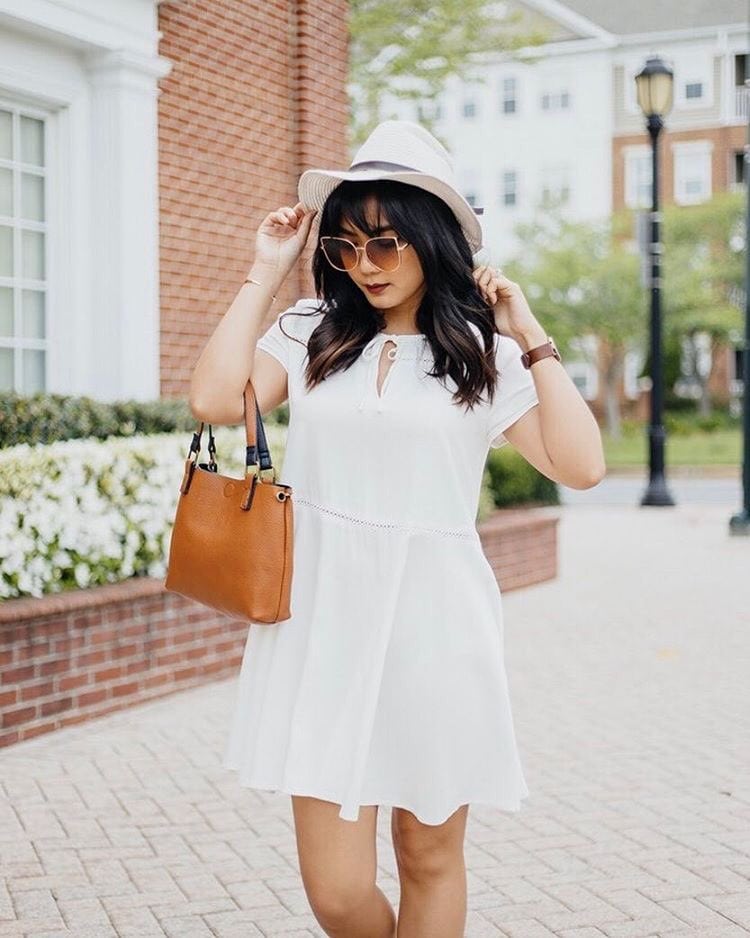 Let's talk about your Instagram feed. If you could use one word to describe it to people, what would it be?
I had a hard time answering this question! My word for it would be "CORINTHIAN" or "ME", because it reflects who I am, what I do, and I really love writing personal and honest captions.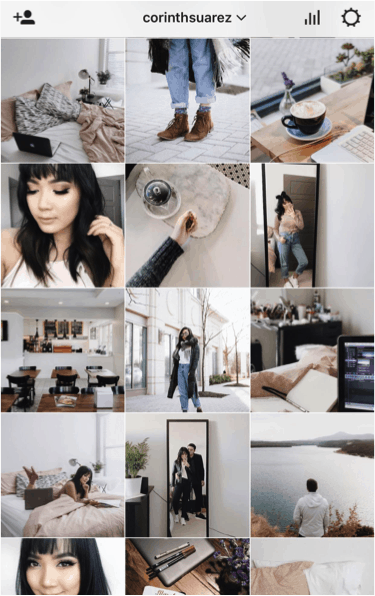 Your photos are always so beautiful. What are the top 3 photography tricks (or rules) you always use to take a beautiful photo?
Use natural lighting as much as possible! This makes such a huge difference in the overall quality of the photo.
I always have my grid turned on when in camera mode. I like my photos leveled.
I always use the back camera of my iPhone to take photos. I only use the front camera for taking selfies.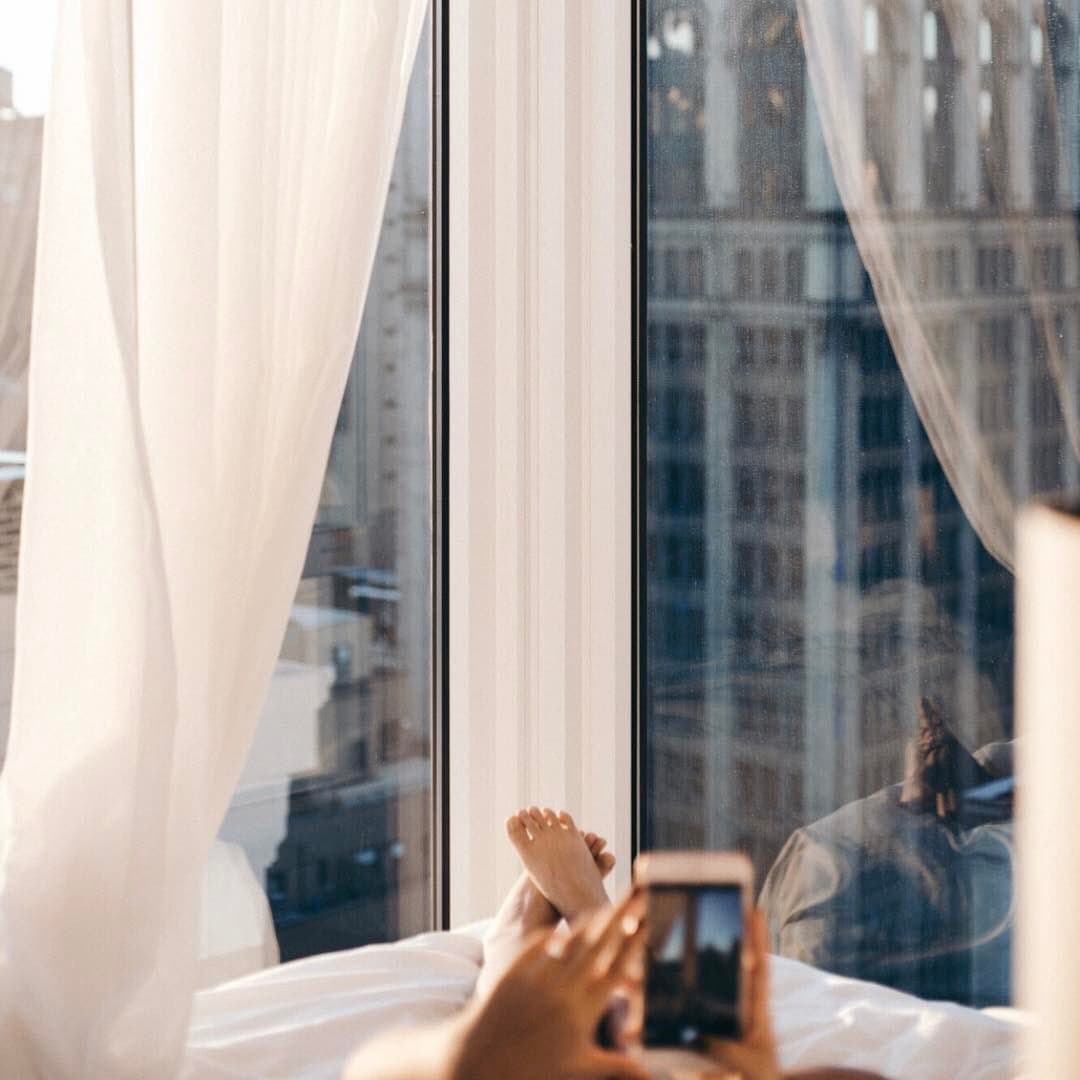 What's your secret to take the perfect outfit photo?
Oooh. There are so many factors to this, but one major thing that I can think of is definitely composition – IT'S ALL ABOUT THE ANGLES.
For example, if I want to look taller in a photo, I ask my husband to take the picture from a lower angle. If I want the viewer to really focus on me and my outfit, my husband puts me in front of a background with lines that point towards me. If I want a certain product to stand out in a photo, I make sure to use really shallow depth of field so the product is highlighted nicely! And one more tip, do not forget to include headroom!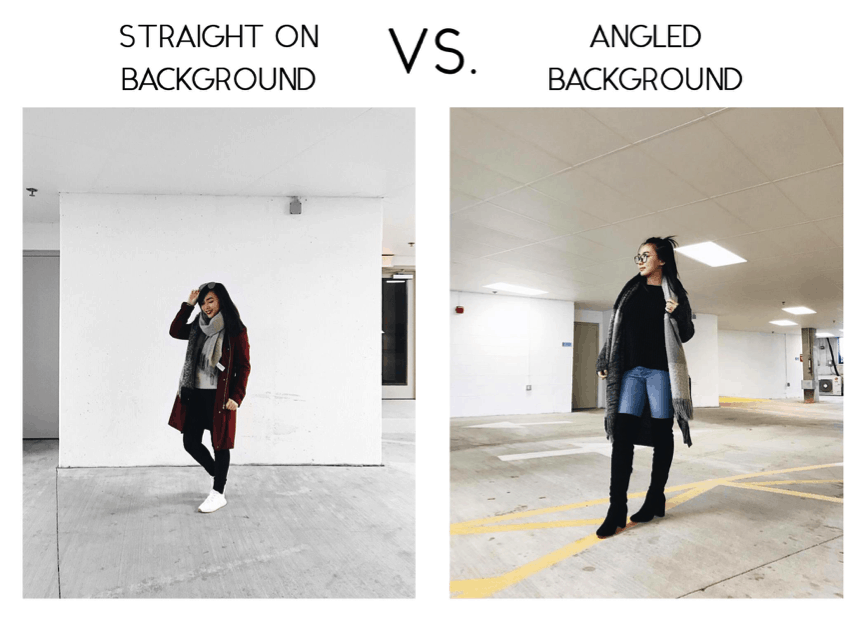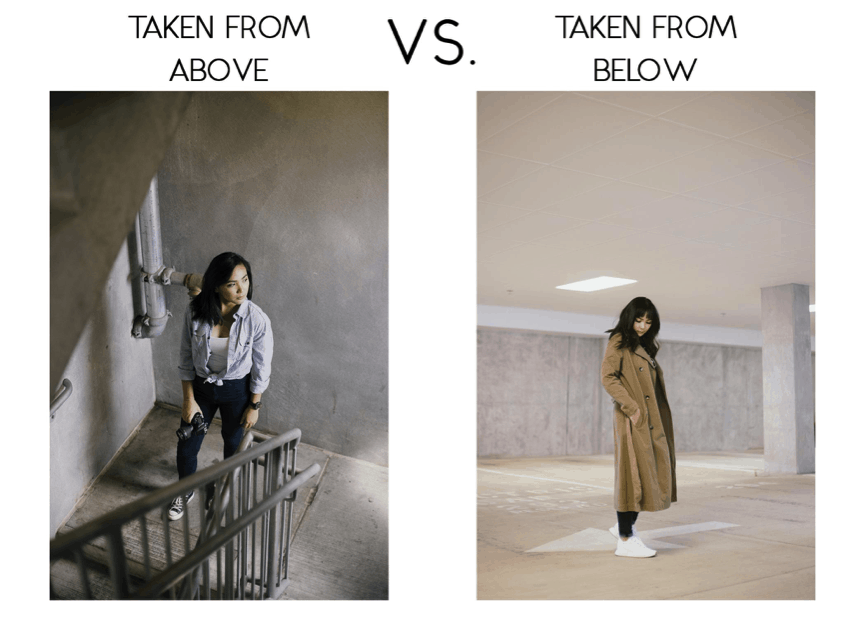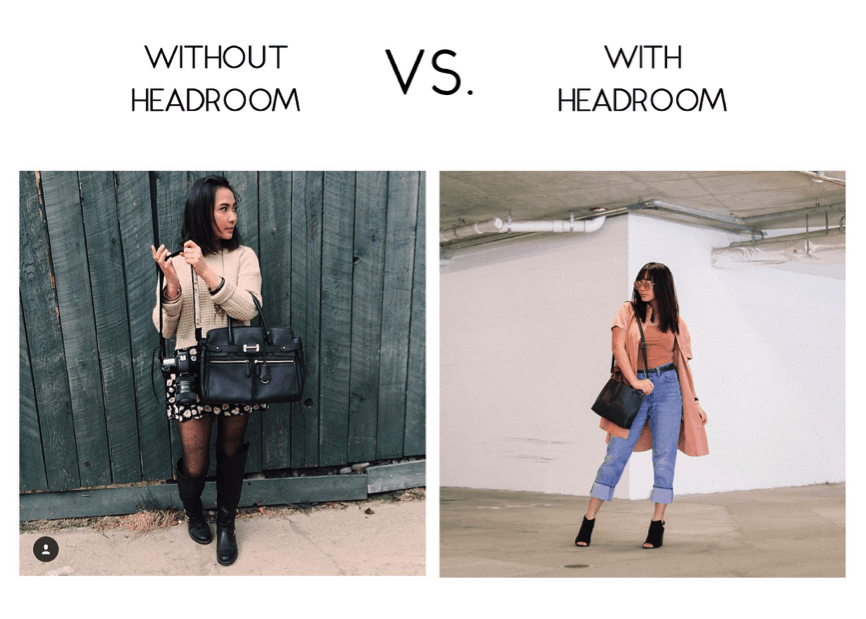 How do you choose which photo to post on Instagram? How do you know which one will look good with your theme?
First, I choose a photo that has a different subject from the one's that are going to be beside it. For example: I wouldn't want to post two selfies consecutively, so I will choose either a coffee shop photo, or a full body ootd shot next. I kind of alternate them.
Next, I use the Preview App to make sure that the photo I'm going to upload next match with the rest of the photos already on Instagram. I stick to almost one edit or theme. Right now, I'm going for bright but slightly colorful photos.
If you could give one piece of advice to a blogger looking to grow their Instagram, what would it be?
Be consistent! It will really help build your following. But that doesn't mean you should post more photos. No. It means that you should post on a regular basis. There's a difference.
And also, consistency can be applied to the type of photos you post, the type of edits, so on and so forth. Random photos can throw people off, so just be mindful about everything you put out there. Consistency is key.
If I may add, you should always be yourself 100% of the way!
How is Preview app helping you? And what would you say to someone who isn't using it yet?
From the time I downloaded the app three months ago, to now, it's been a huge Instagram lifesaver! I can definitely say that my feed looks a lot cleaner and cohesive. And I've noticed a steady amount of growth in my following.
Preview App has been helping me plan my feed for months now, and because of the built-in tools within the app, it has made editing photos to look "similar" so much easier!
If you want a better looking Instagram feed, you need this app in your life, like yesterday! It's free, they offer amazing filter packs, their editing tools are so powerful, and the makers of the app are amazingly sweet! Love them!
+400,000 Instagrammers are already using Preview App to edit, plan & schedule their feed. If you haven't tried it, you're missing out.