The hashtags are organized into groups in Preview App.
The hashtag groups I recommend if you have a craft or handmade products account are:
I will share Instagram hashtag strategy too.
Let's start.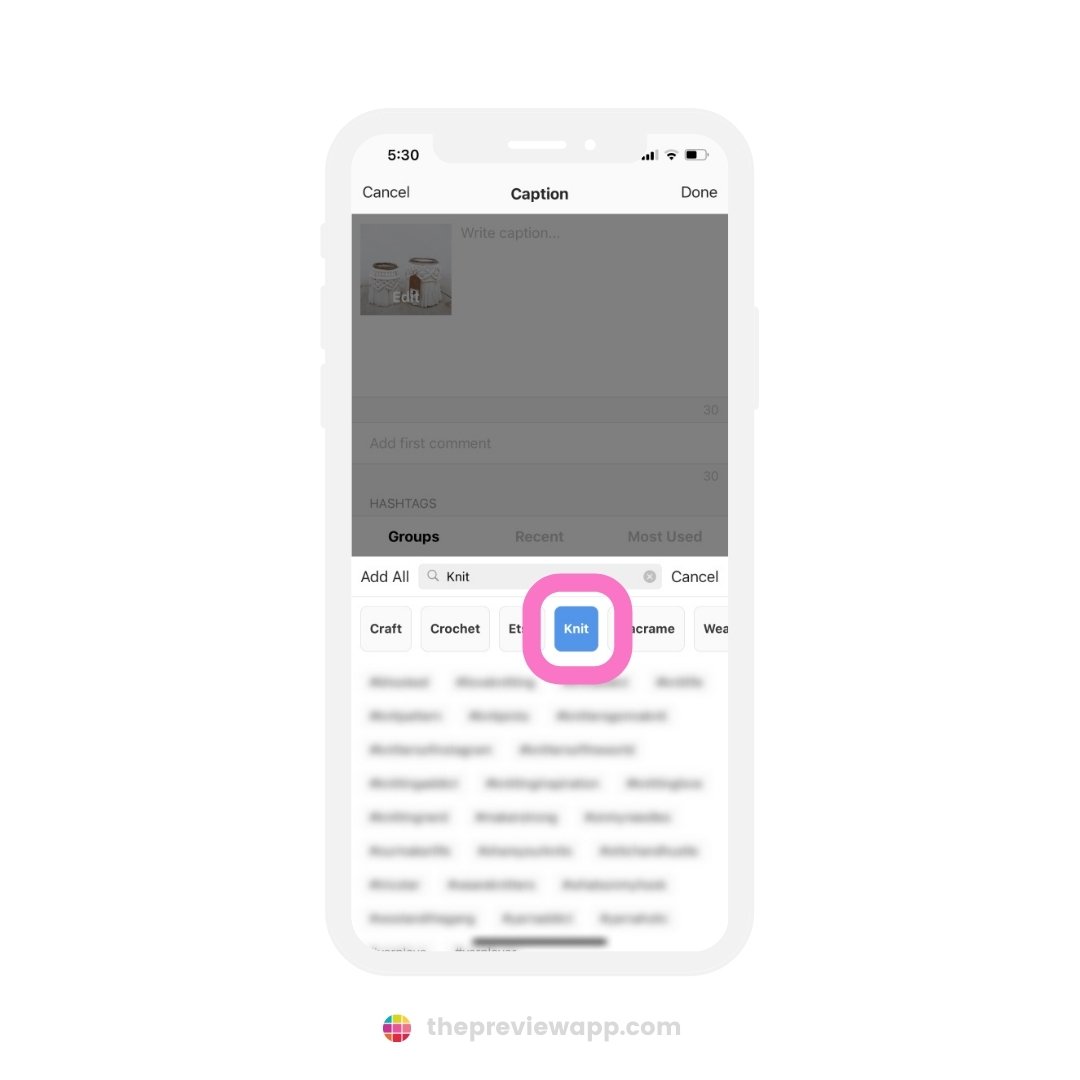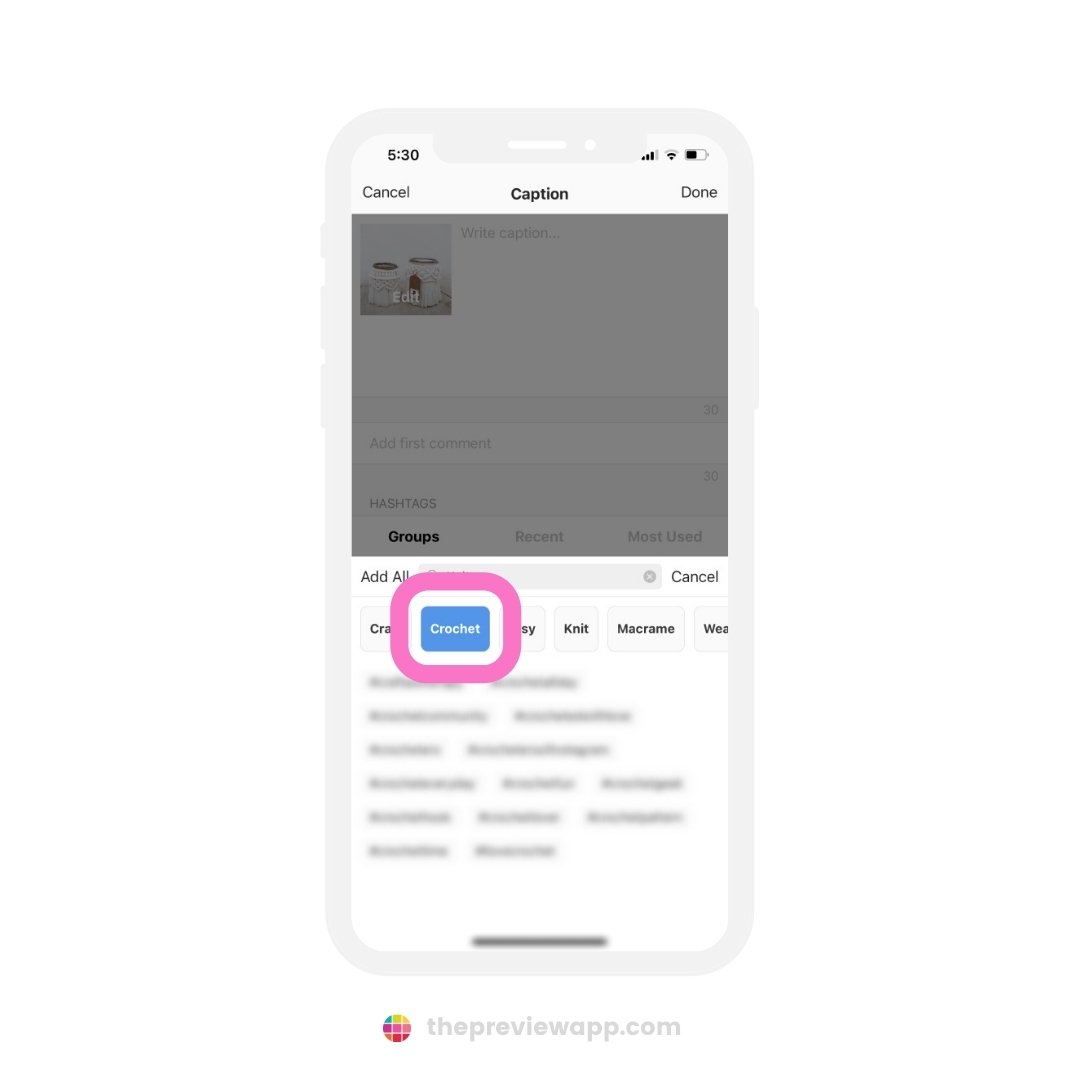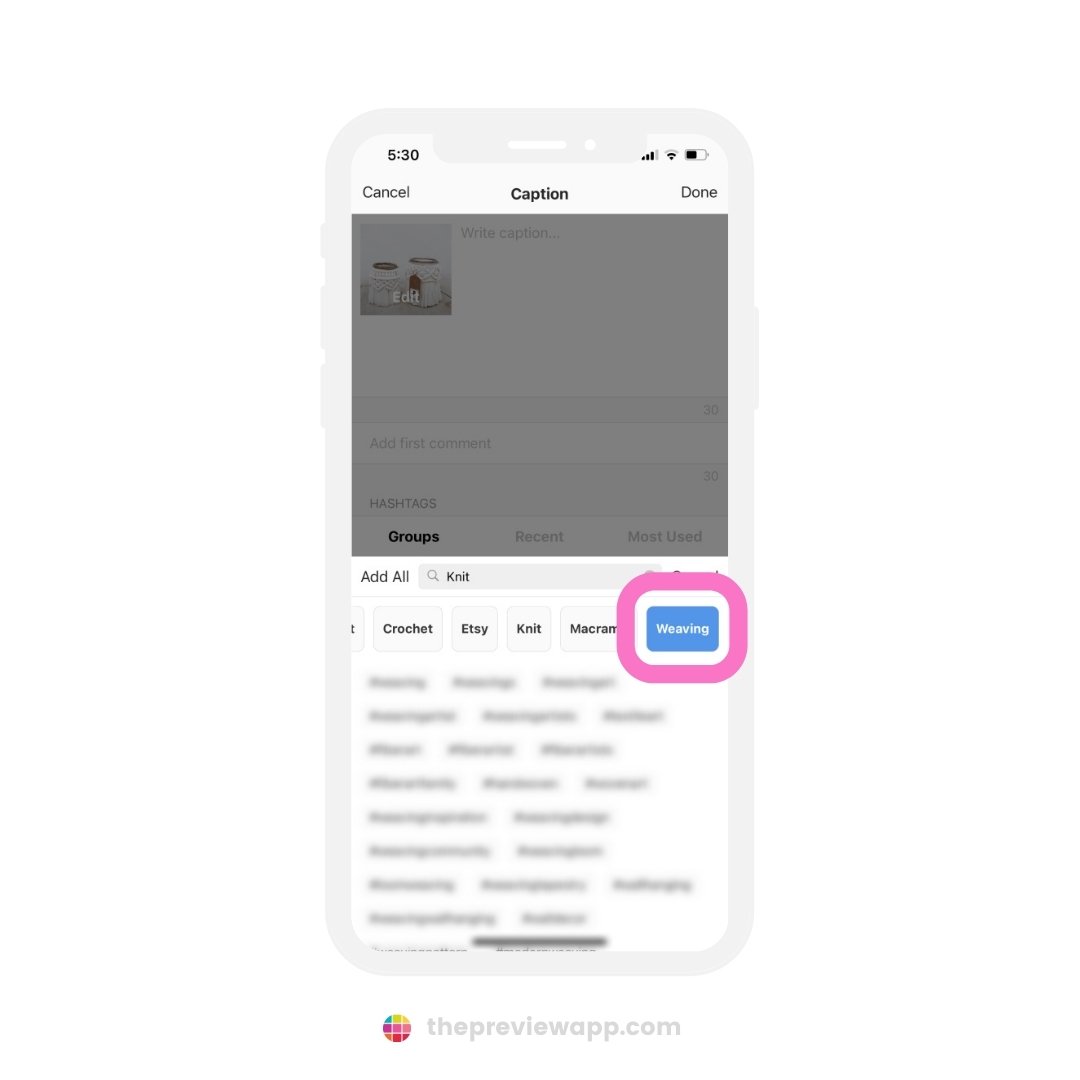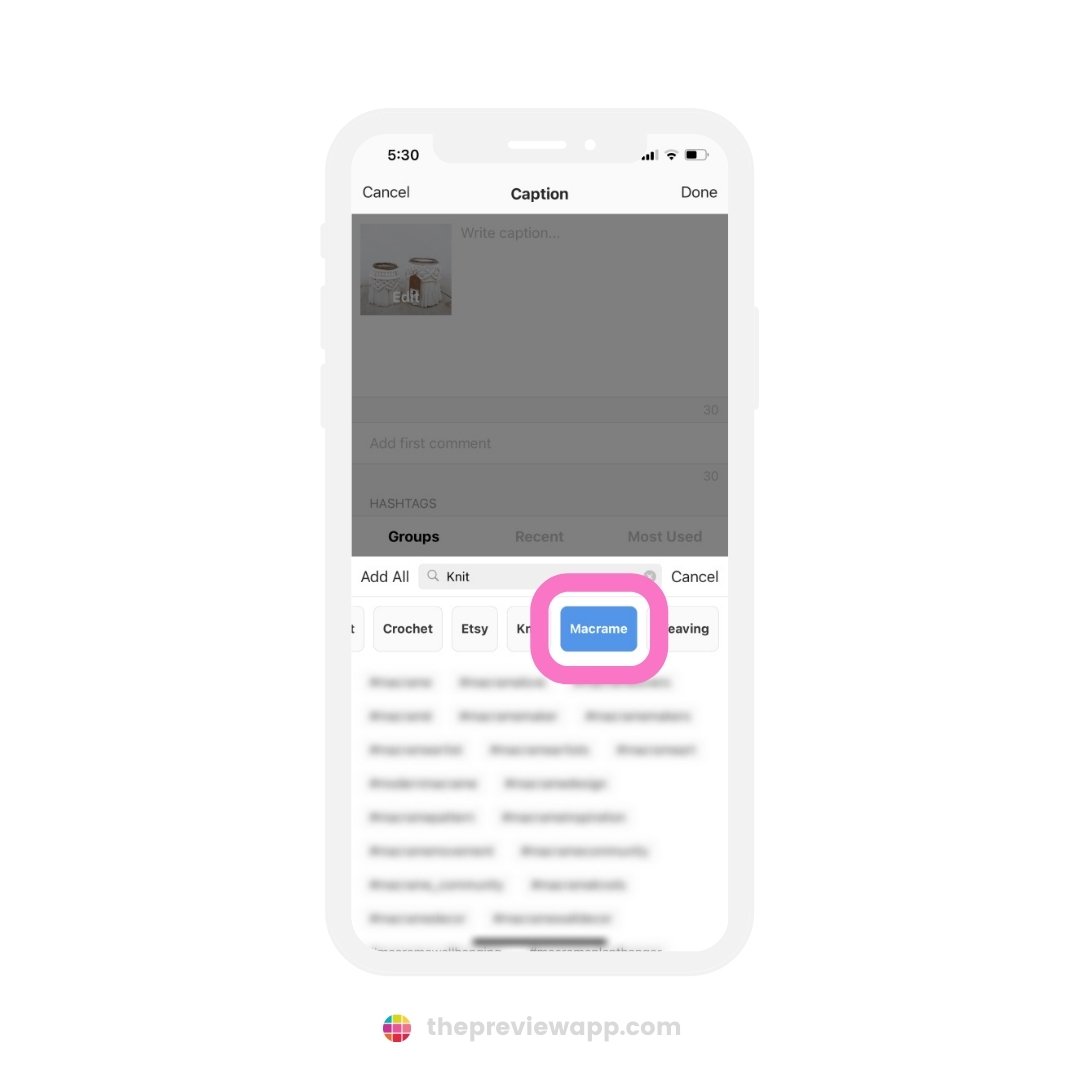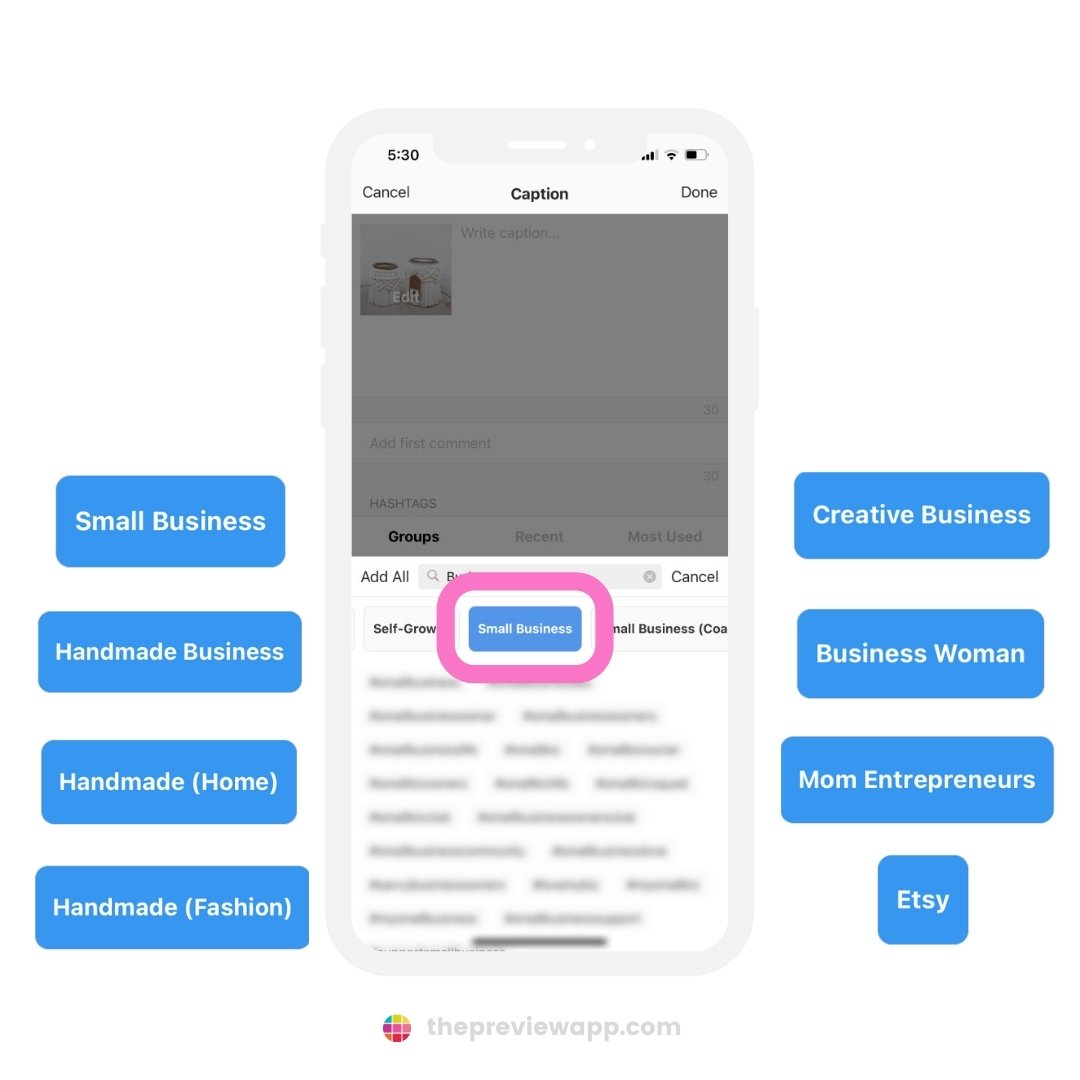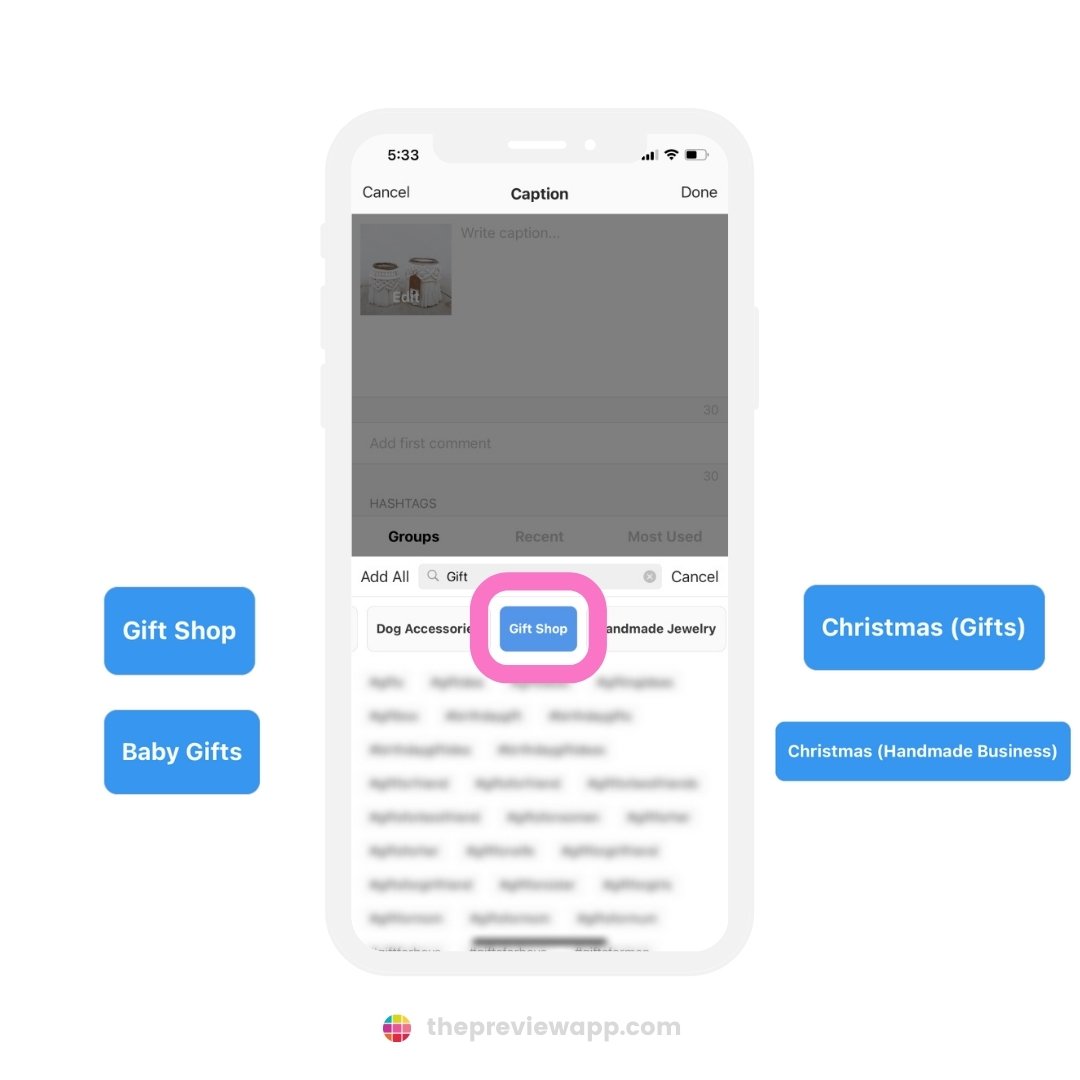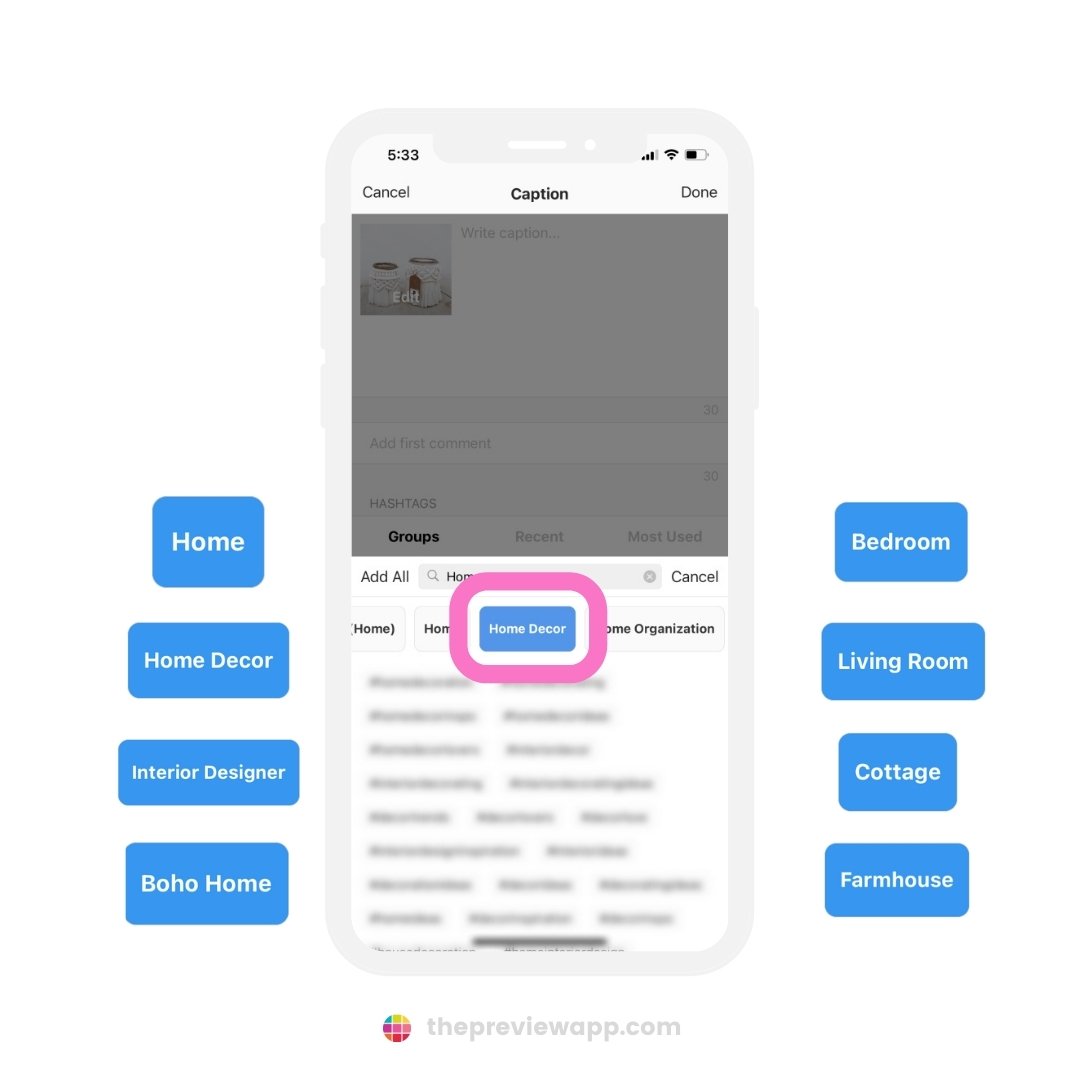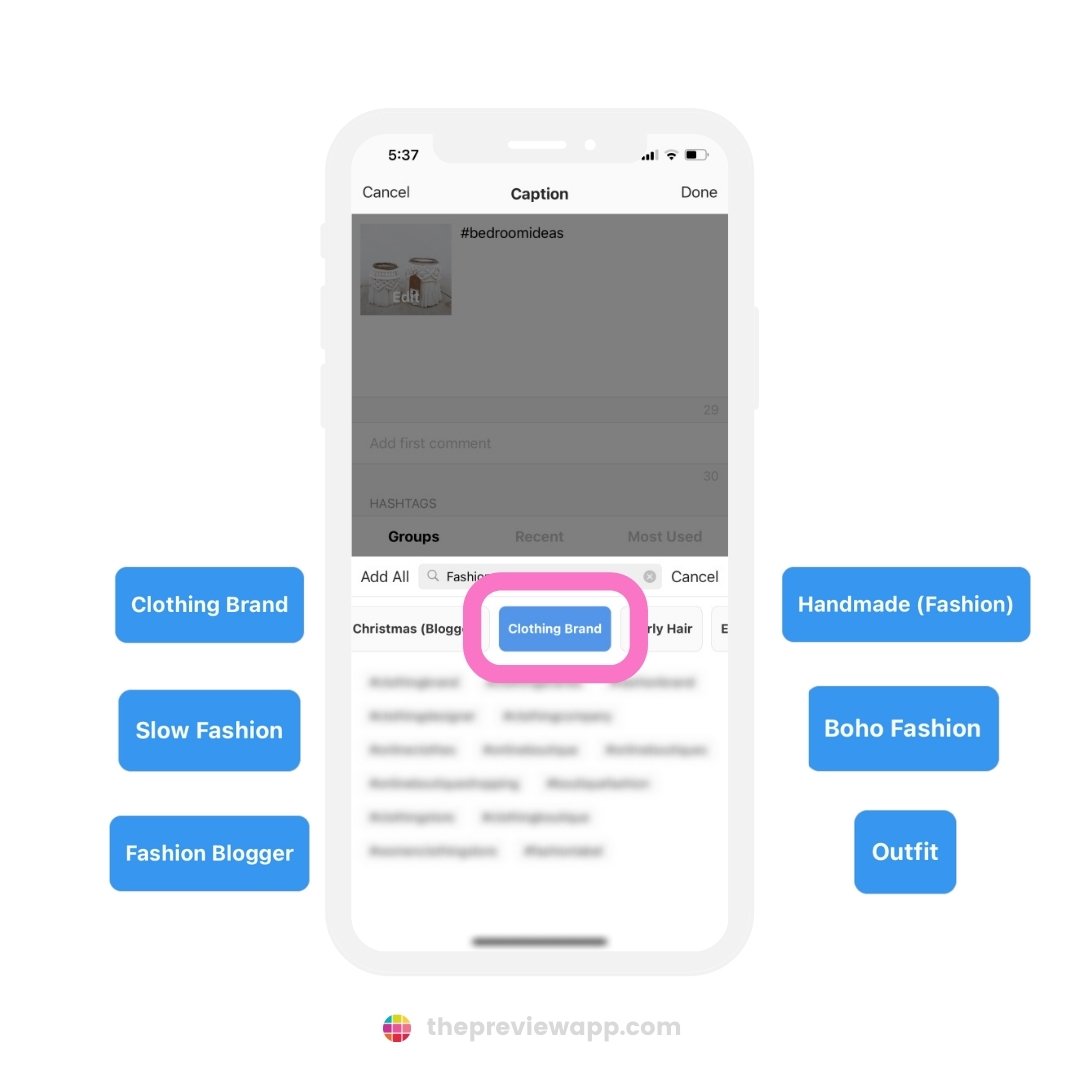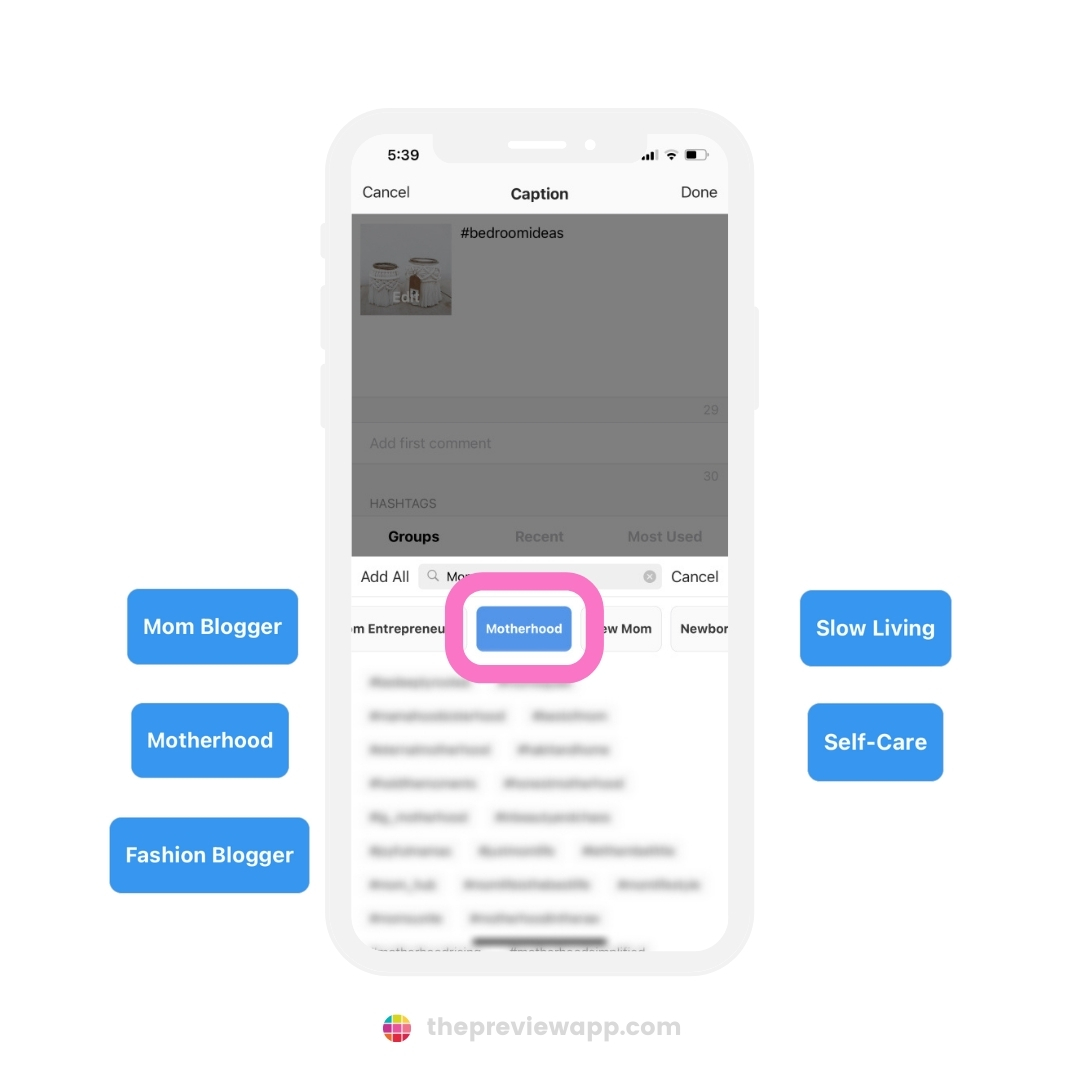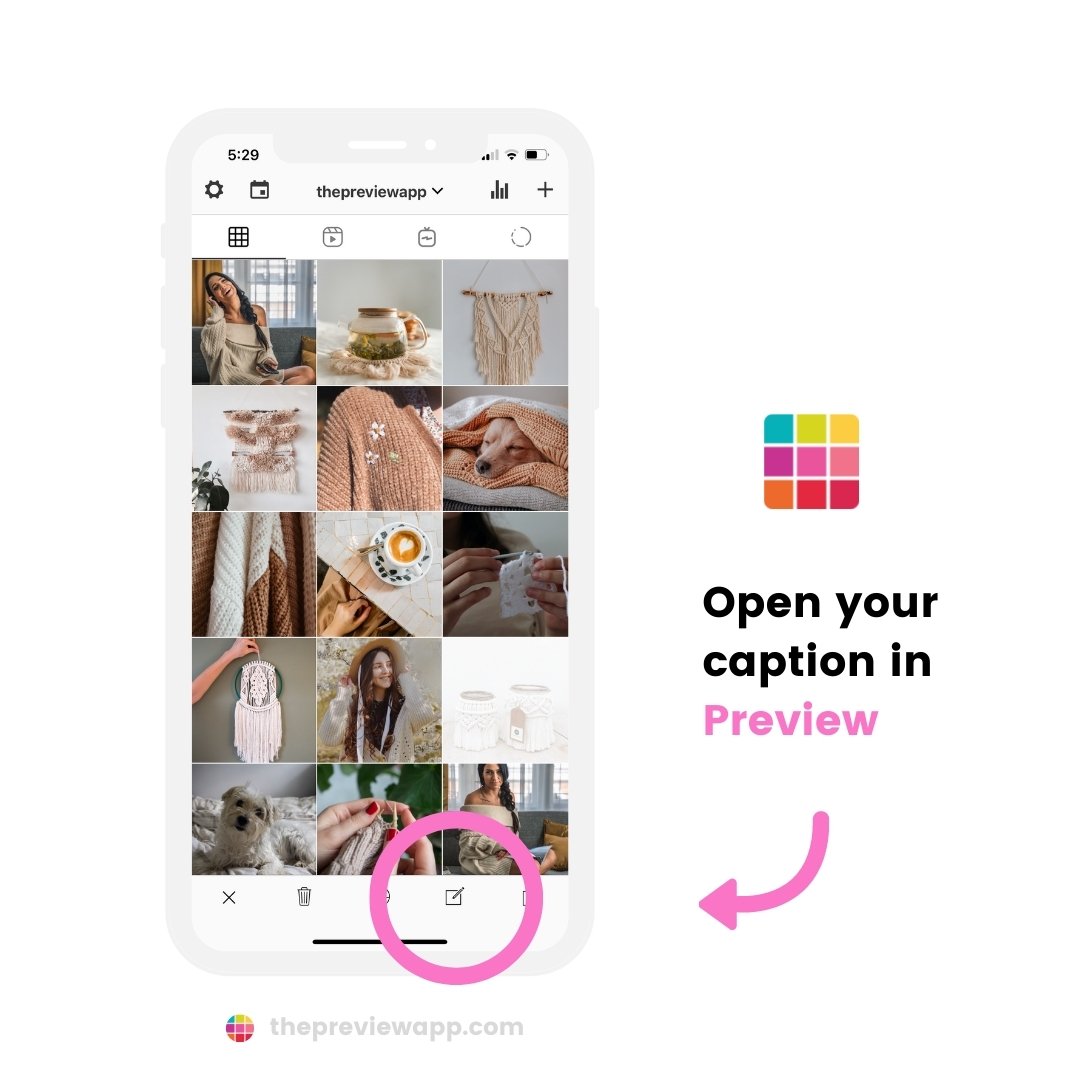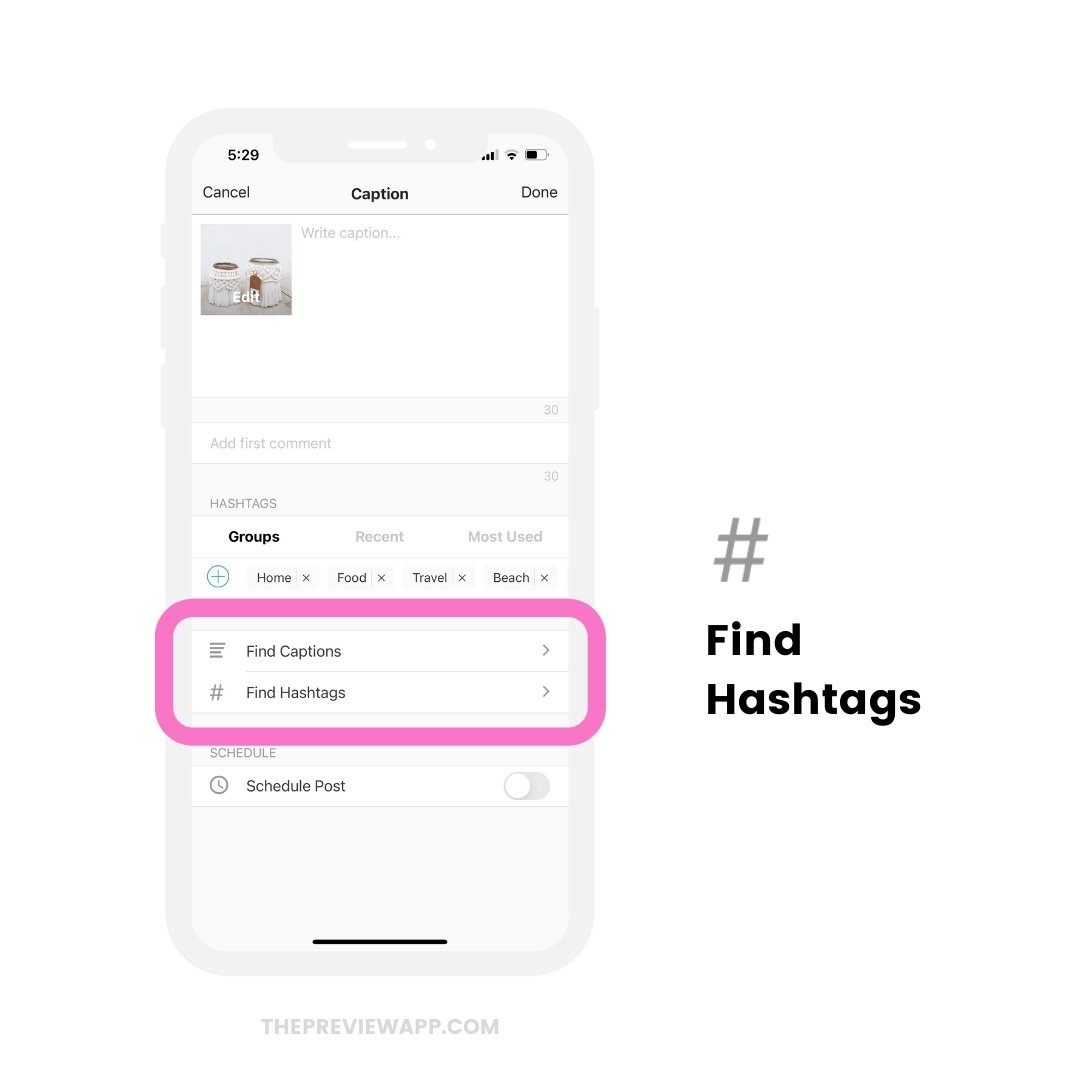 Type a keyword in the search bar. Like 'Knit':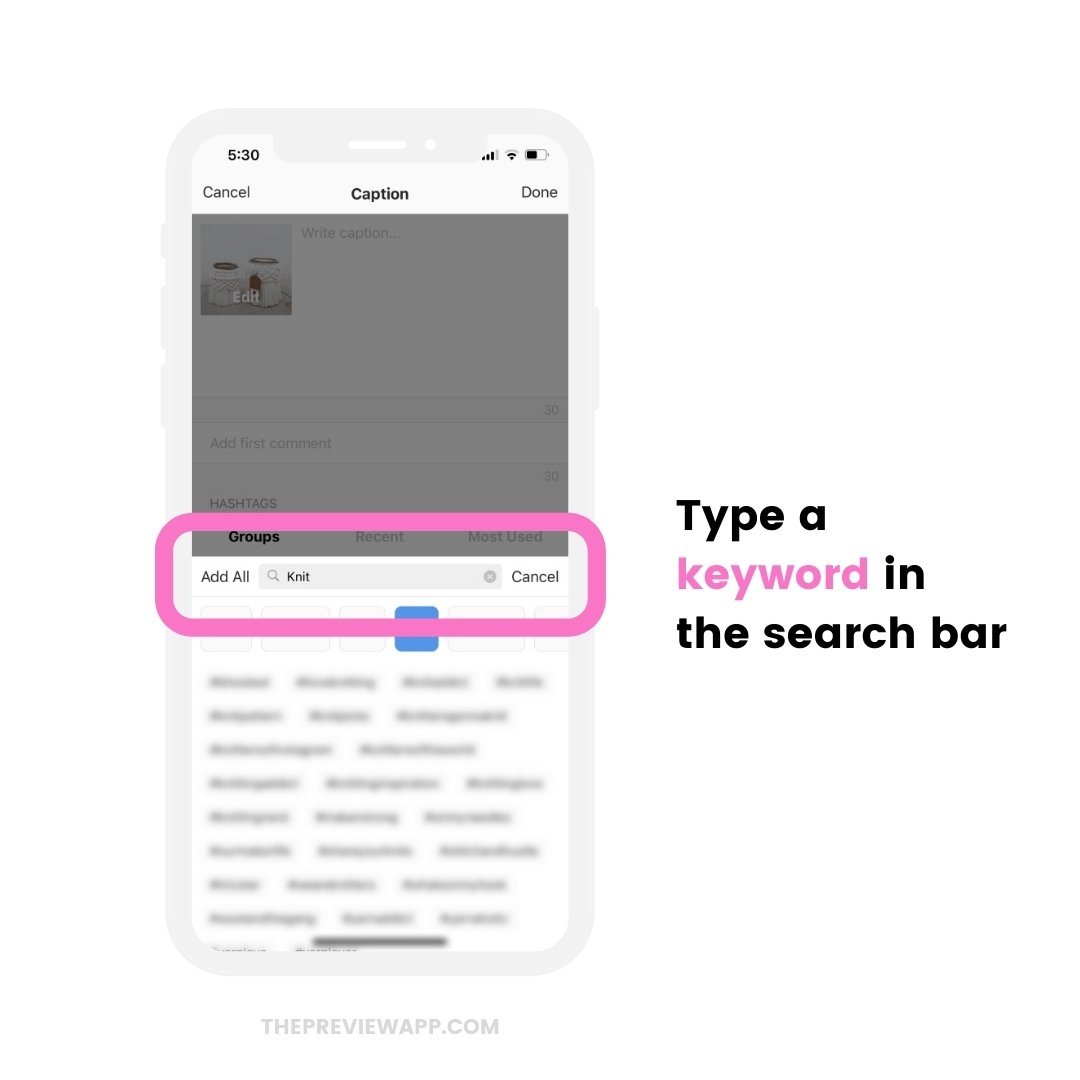 You will see the recommended hashtag groups: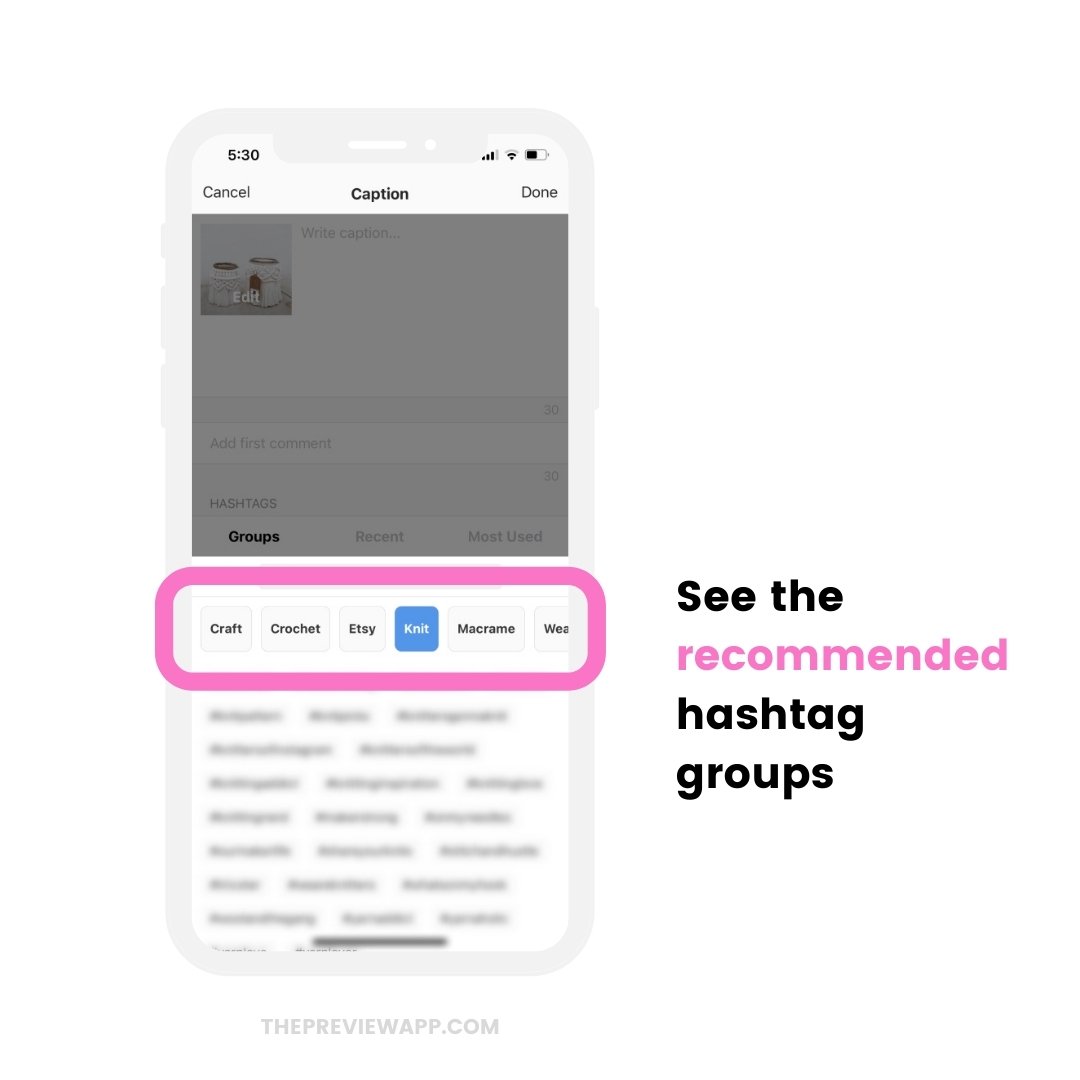 Ready to add the hashtags in your caption?
Press on "Add All" to add all the hashtags in your caption (or first comment), or
Press on an individual hashtag to only add some one-by-one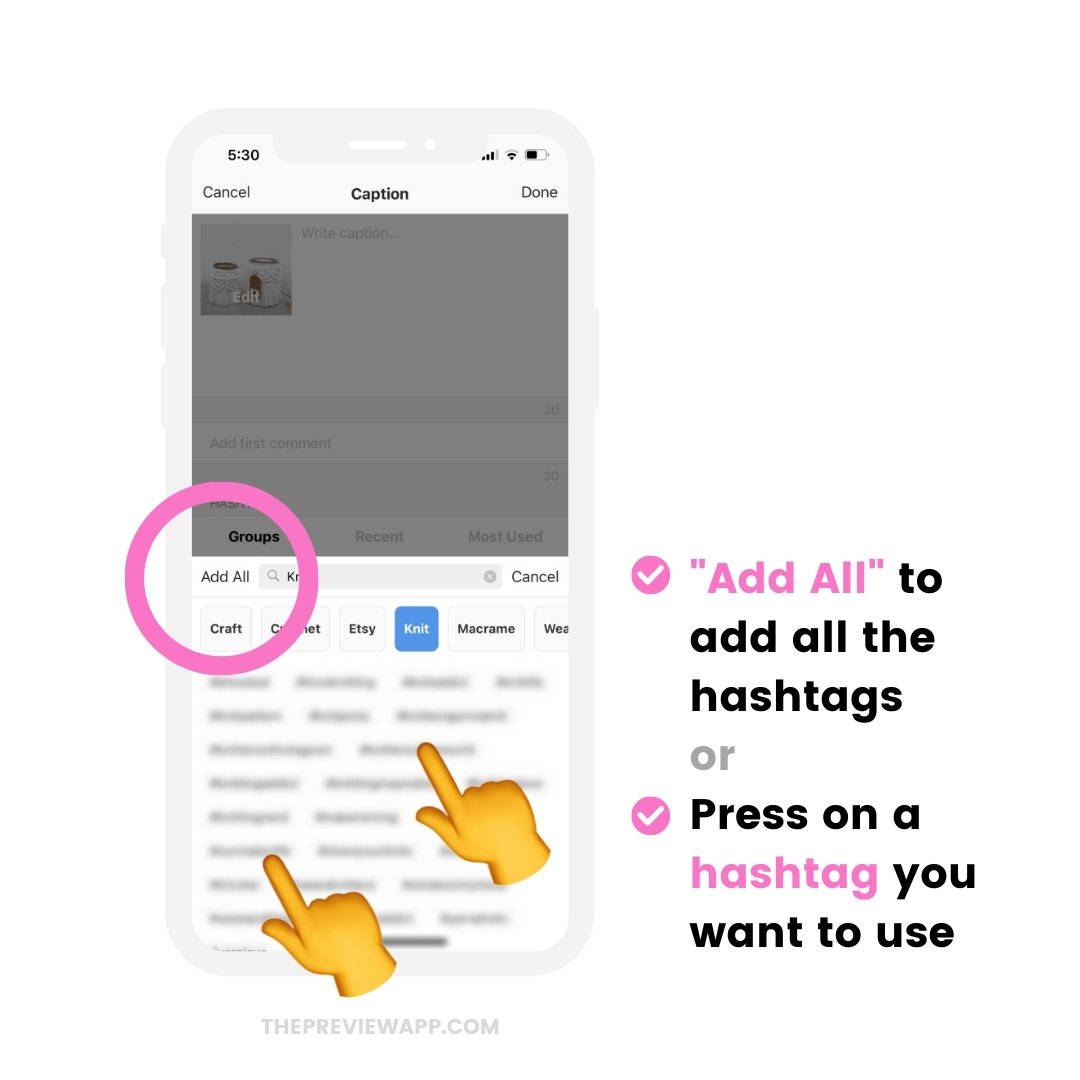 Have fun choosing your hashtags and growing your account!