Instagram is cleaning up its platform.
First, it has shut down the most popular bots app (Instagress). This clearly shows that Instagram does not want us to automate things (likes, comments, follows & scheduling). So if you are using any sort of automated tool, I recommend backing off and changing your Instagram password now. Same goes if you have tried one in the past.
Second, Instagram is cleaning up its hashtags.
You will notice that some hashtags don't work. When they don't work, it's a sign that they can get your account in trouble if you use them. Some hashtags can get your account blocked.
We're all scared of the Instagram shadowban
Check hashtags before you use them in your post. Don't use banned Instagram hashtags.
Some hashtags have been spammed with inappropriate content (like nudity). Therefore, Instagram has blocked those hashtags.
Banned hashtags can be as silly as #desk or #thought or #skype or #tgif (short for "thank god it's Friday").
Some are banned temporarily, others indefinitely.
It seems logical to avoid using banned Instagram hashtags. Because who knows what's going on with the Instagram algorithm at the moment?
If you have been following the news on our blog, you will know about this thing called "the Instagram shadowban".
Read: How to Avoid Instagram Shadowban: 4 Crucial Tricks
Hashtags seem to play a big role in this. They are one of the reasons why we stop getting likes, followers and engagement on Instagram.
Why? Because Instagram will make your account "invisible". Your whole hashtag set won't work anymore.
Better be safe than sorry.
Here are 2 ways to check if a hashtag is banned or blocked on Instagram.
1. Search the hashtag on Instagram
Follow these steps to check if a hashtag is blocked:
Go on the Explore page (the magnifying glass icon).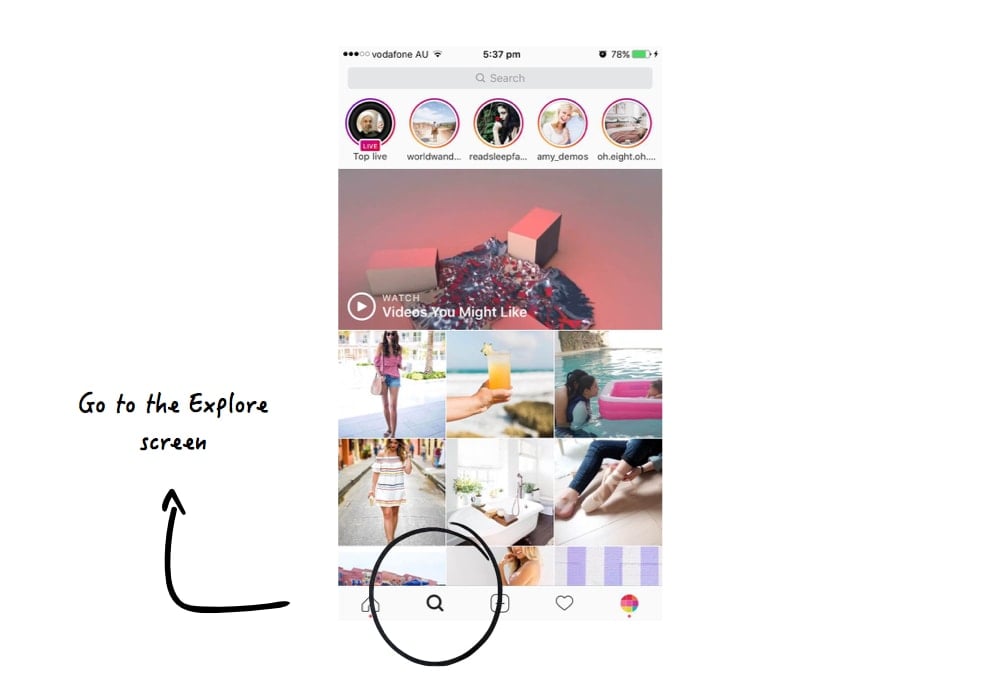 In the search bar, type a hashtag.
If it does not appear in the search results, the hashtag is banned (see below).
The hashtag could be banned temporarily or indefinitely. This means that one day it might be blocked, another day it might be back.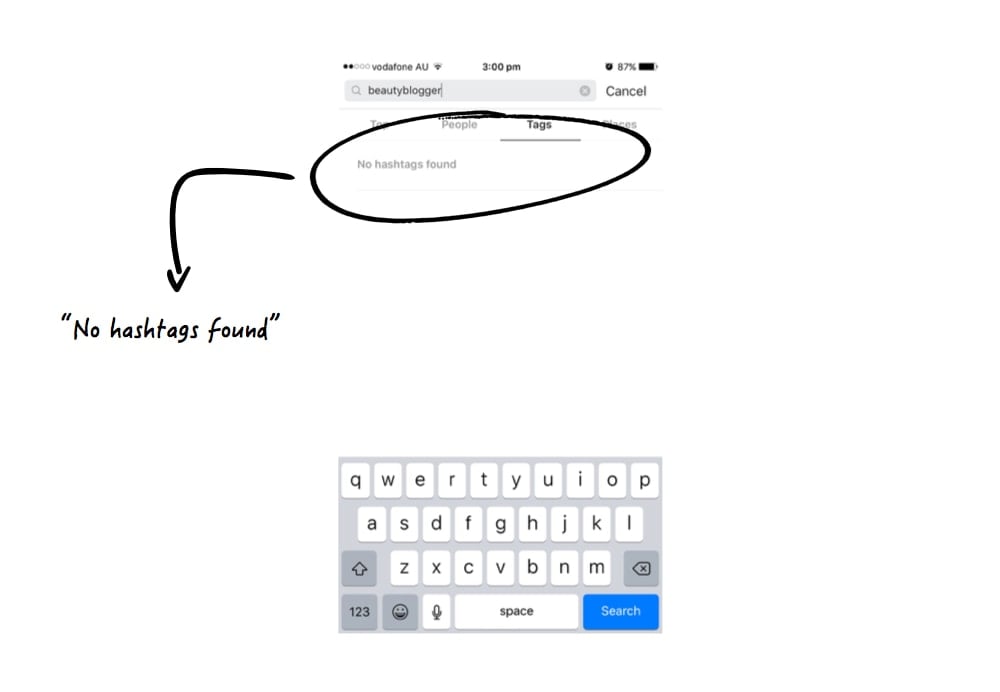 If the hashtag does appear in the search result, tap on it. You have to confirm it has not been banned. Sometimes it will show in the search result but it links to a broken page (like #beautyblogger below).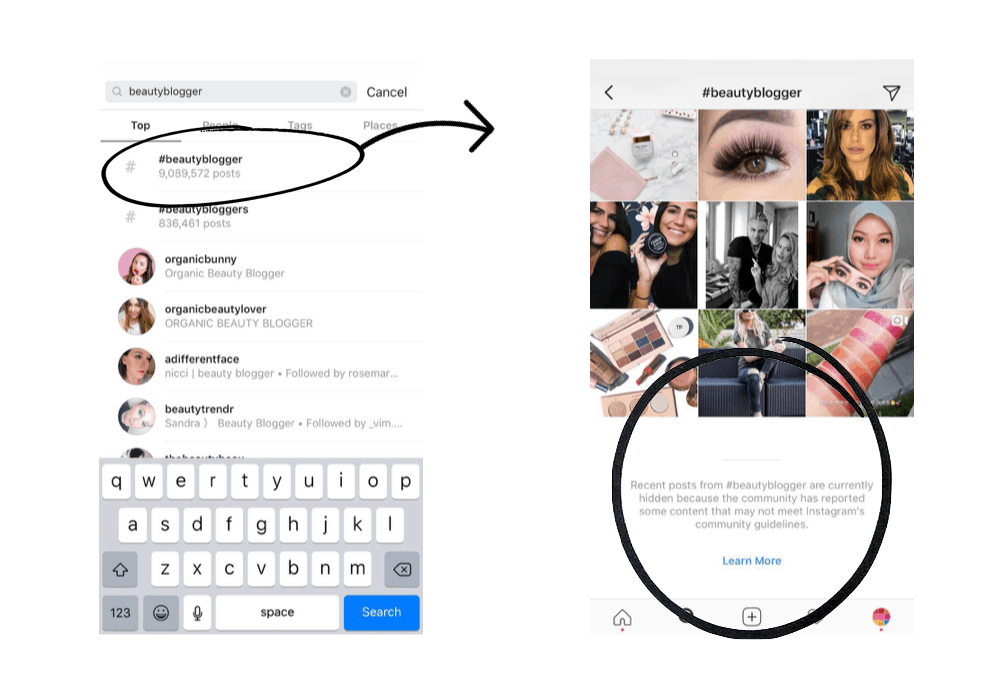 2. Search the hashtag in Preview app
If you are using the Preview app:
Go in the caption section.
Type a hashtag.
If it doesn't appear in the search result, do not use it.
+400,000 Instagrammers are already using Preview App to edit, plan & schedule their feed. If you haven't tried it, you're missing out.