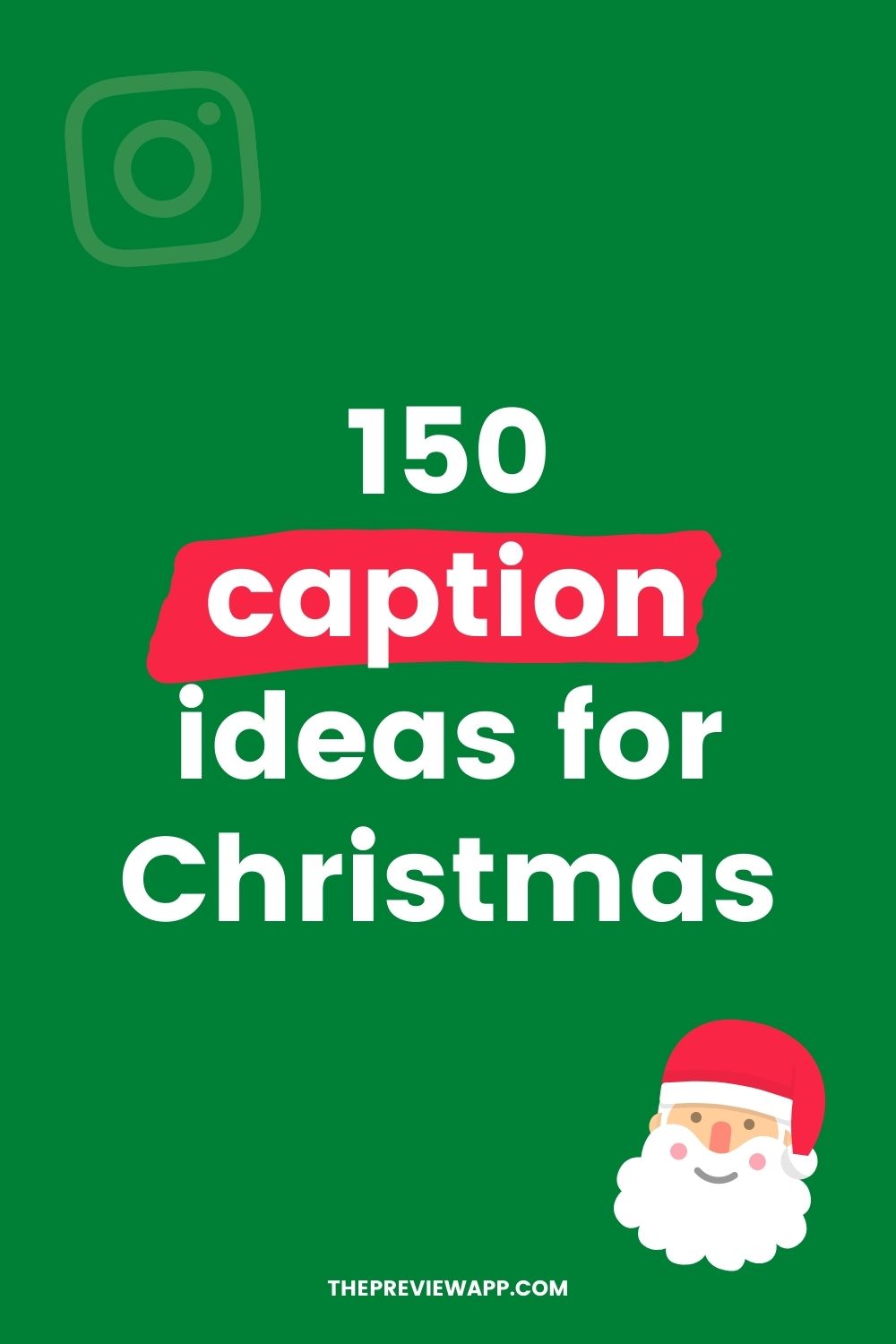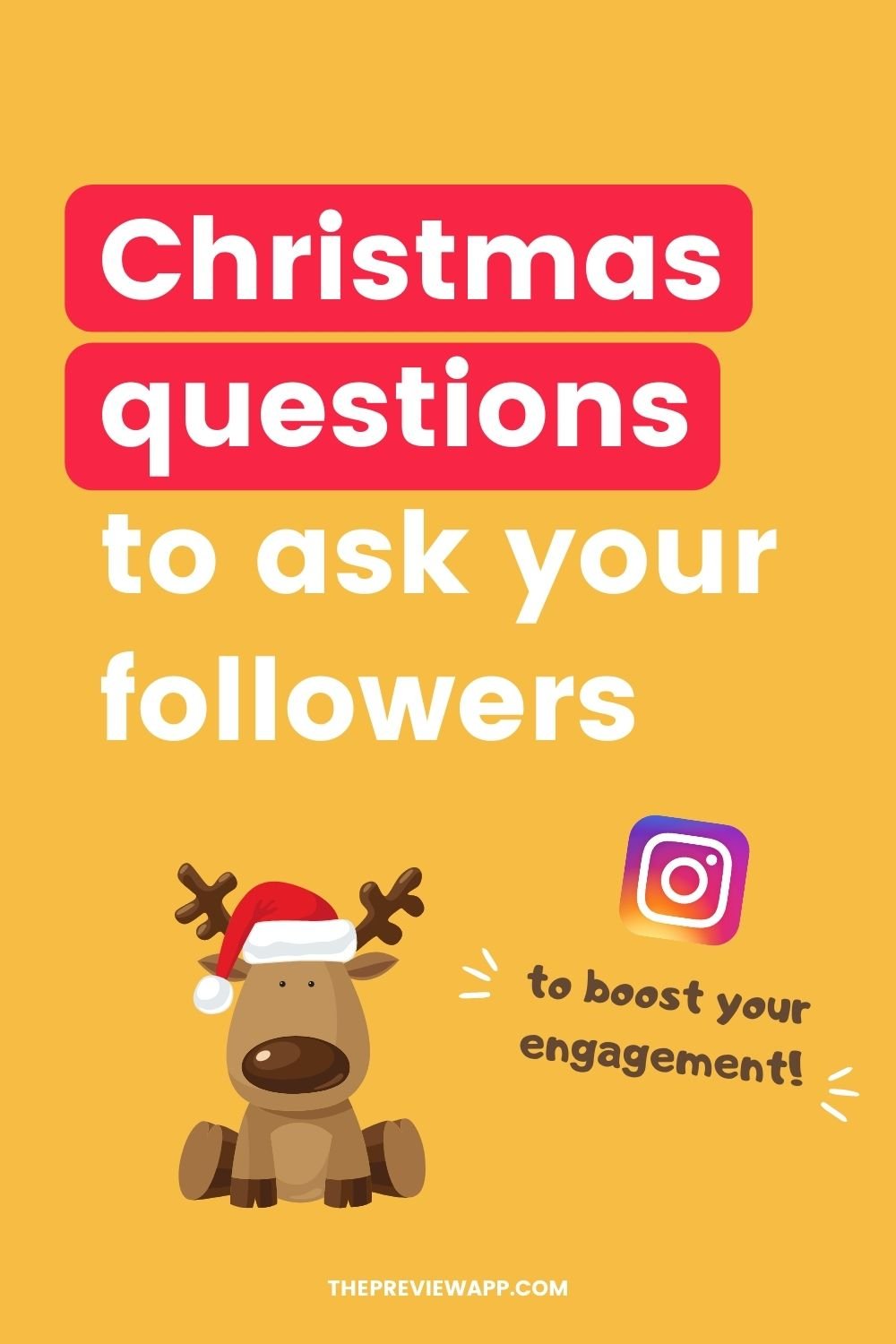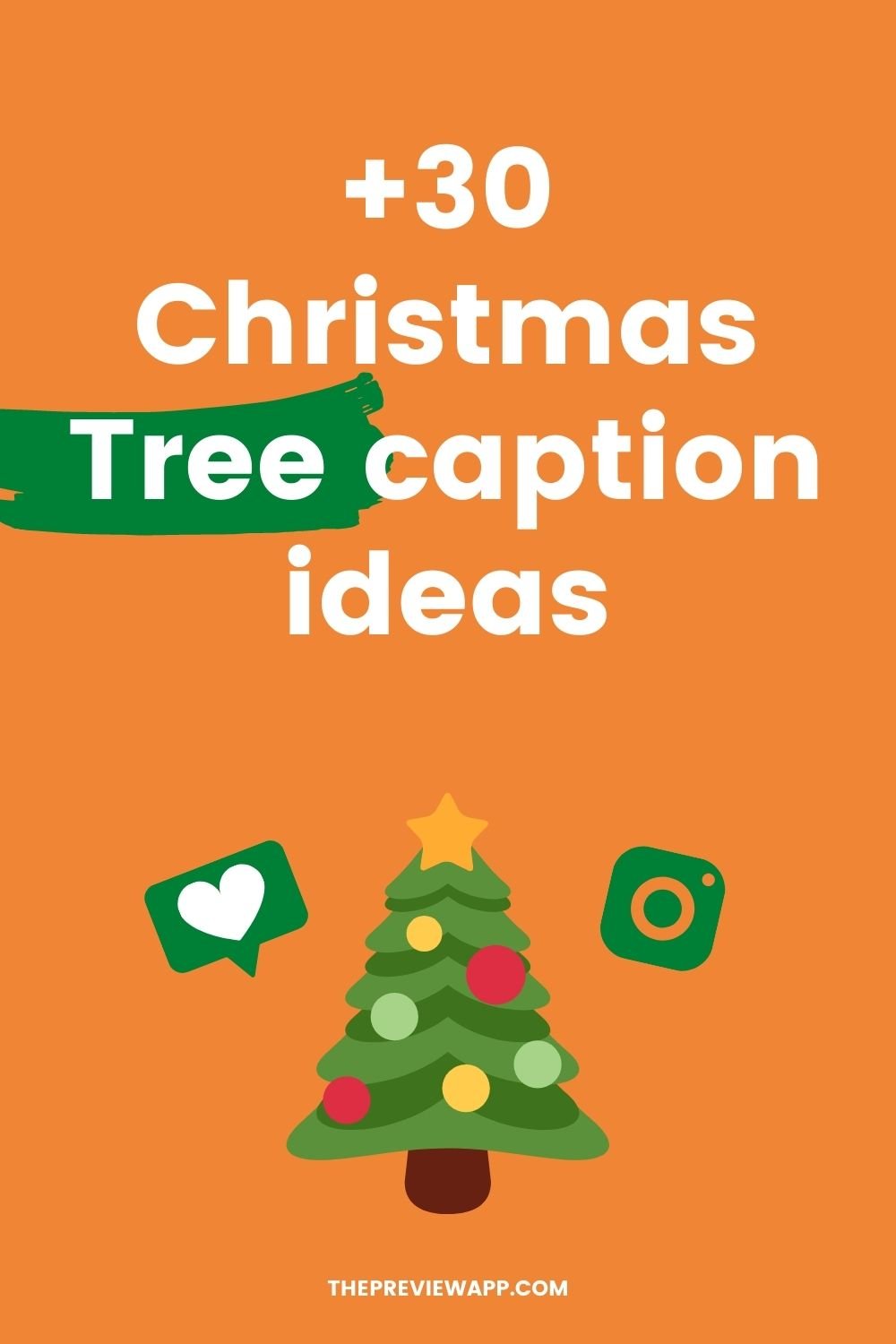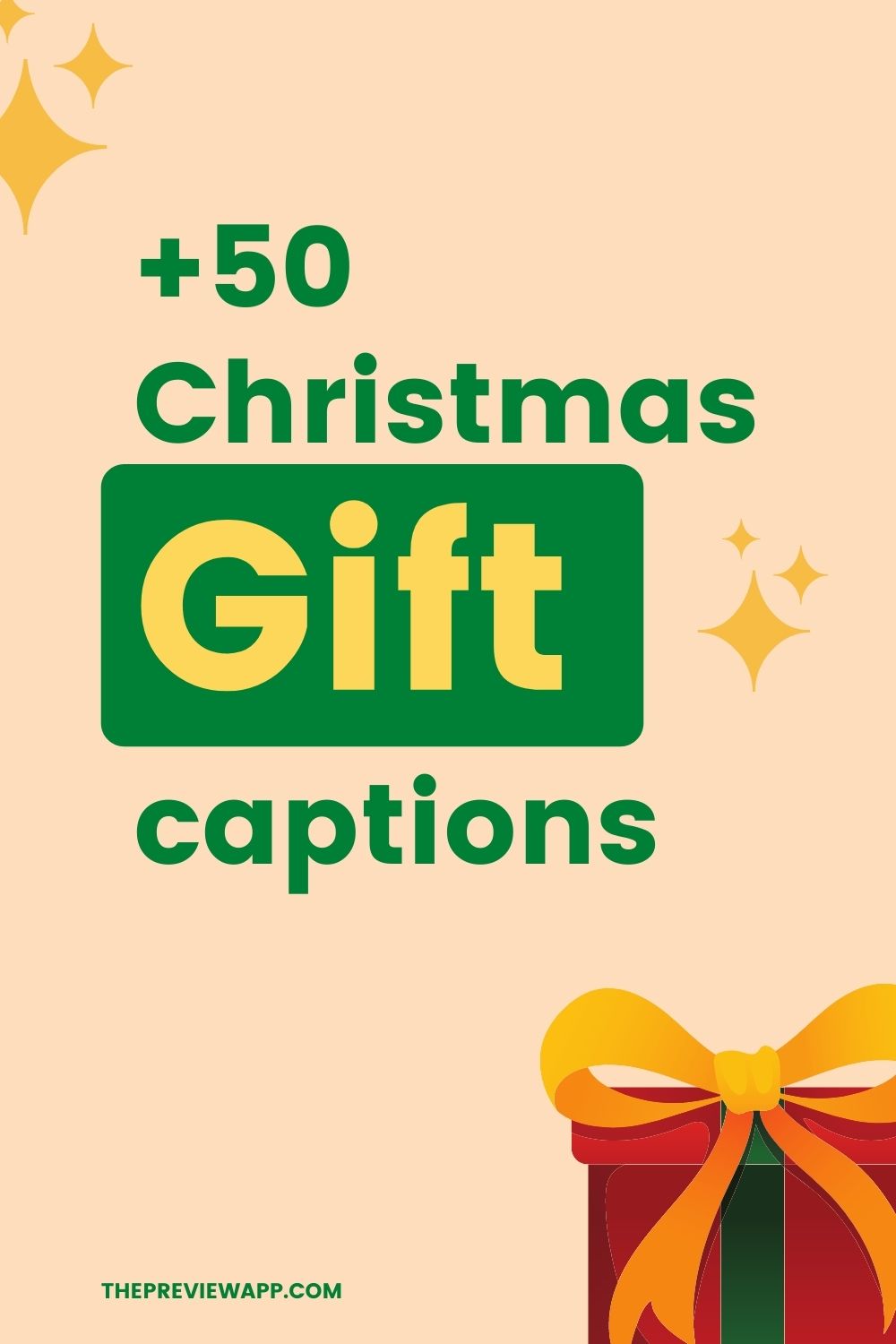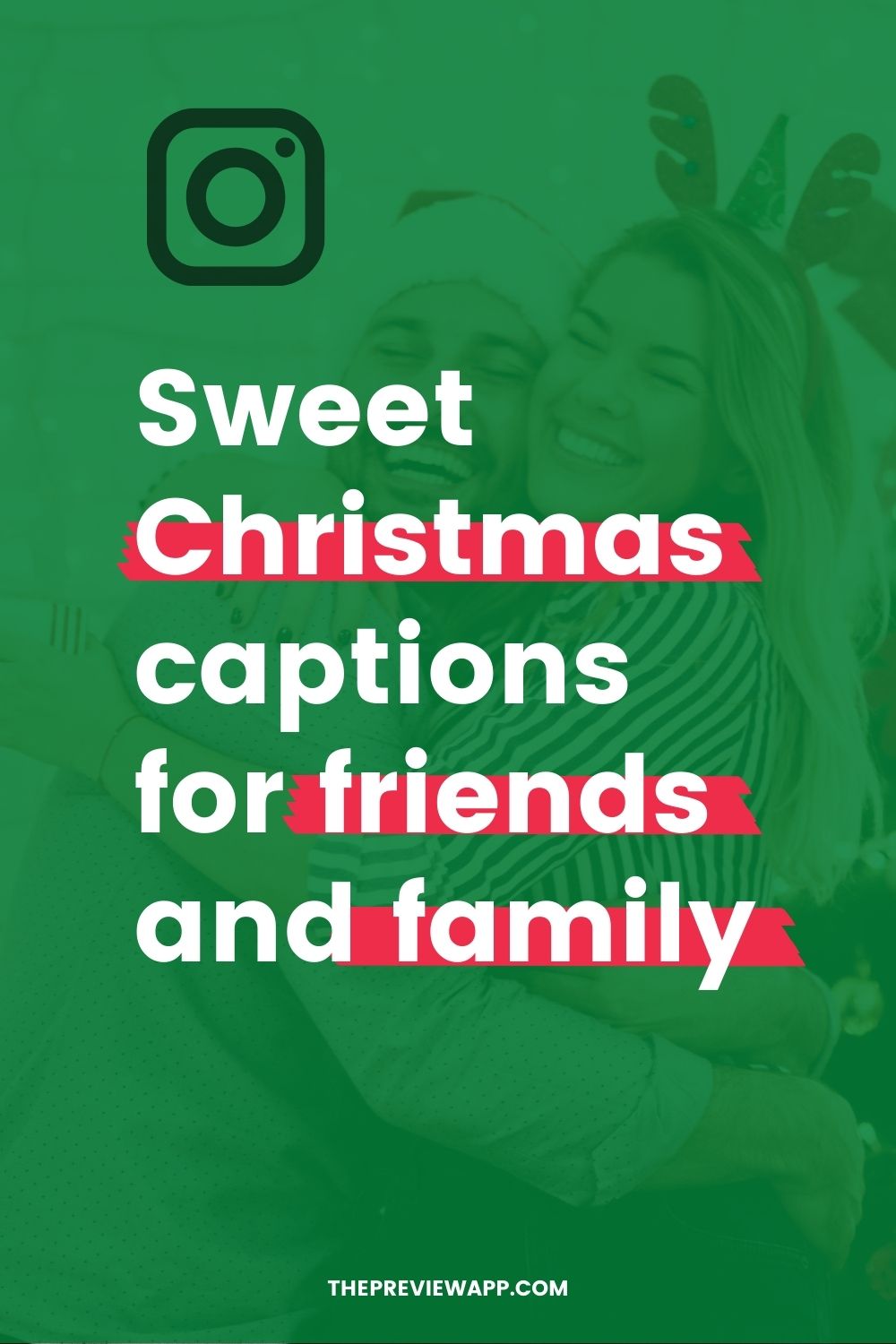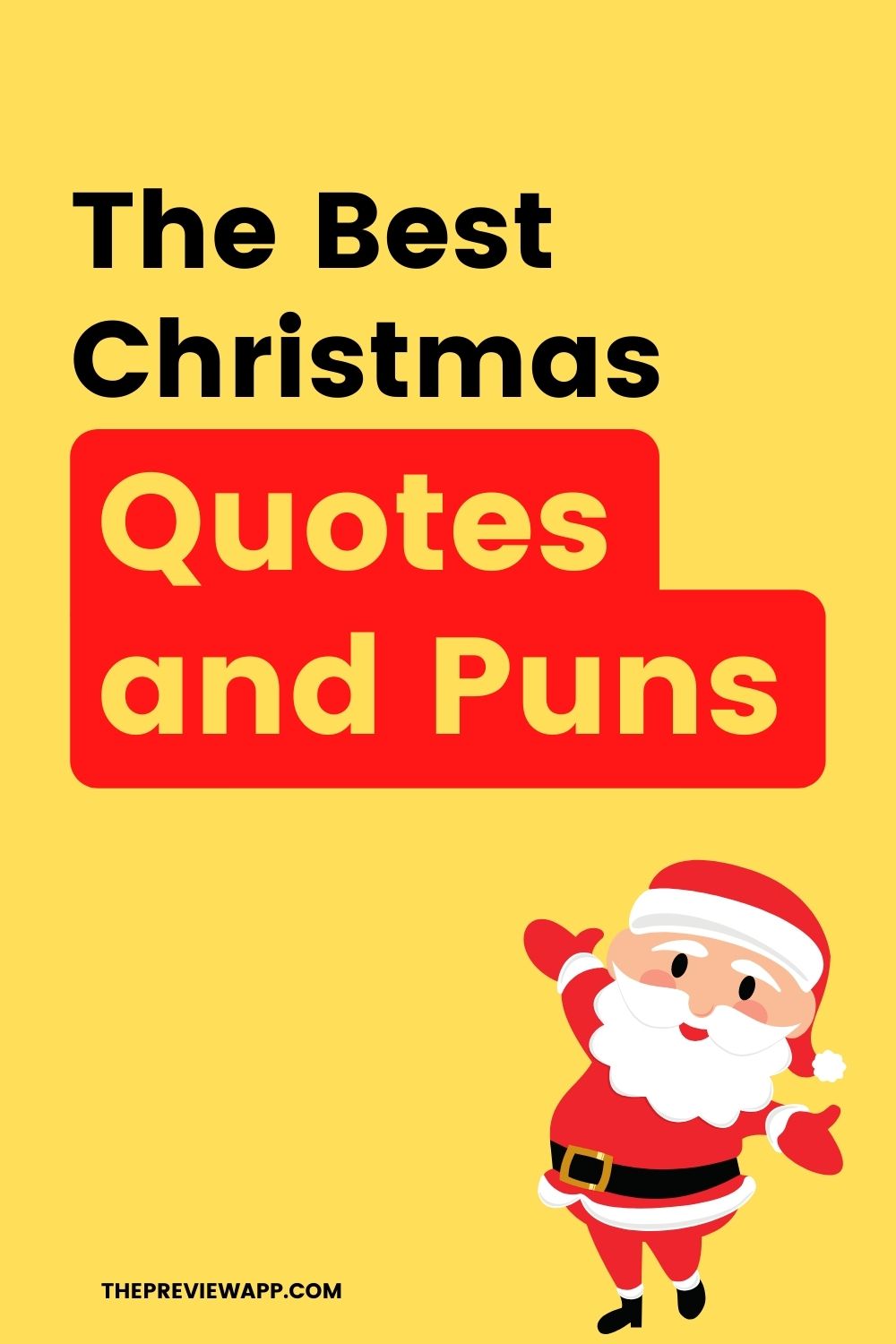 Ho, Ho, Ho!! It looks like someone is looking for Christmas captions for Instagram!
I know it's been a rough year for a lot of us (#2020).
For some of us, Christmas might look very different than usual.
But despite the current situation, I really wish you a peaceful and bright Christmas time.
Let's look at some Christmas captions, shall we?
All the captions are inside Preview App.
I've organized the Christmas captions in 6 categories:
Christmas: Where you will find the most popular Christmas puns, quotes, and also fun caption prompts to help you write your own Christmas story
Christmas Questions: Questions you can ask your followers to celebrate Christmas time together and get more genuine comments in the process
Christmas Tree: For your posts with your Christmas tree
Christmas Gift: For posts about gifts
Christmas with Friends: for your Christmas pictures with friends and family (and even your pets)
Cute Christmas: For heartfelt quotes about the meaning of Christmas and your loved ones
As always, these captions can be used for any type of account.
If you have a personal Instagram account, you can use the captions.
And if you have a business, you can join the Christmas trend and make your captions sound festive. Your customers / clients will love you for it.
Let's start.
1. Christmas captions for Instagram
The first caption category is called "
Christmas
".
In this caption category you will find:
Caption prompts (these are caption ideas you can use to write your own Christmas story)
Christmas puns / play on words (about elf, Santa, deers, food)
Santa captions
Funny Christmas captions
Christmas food quotes
Flirty Christmas captions
Elf Instagram captions
Here are some examples:
Caption prompt: "3 words that sum up Christmas:\\n1. ____\\n2. ____\\n3. ____."
Elf pun: Believe in your elf. [elf = self]
Santa captions: "Dear Santa, is it too late now to say sorry?"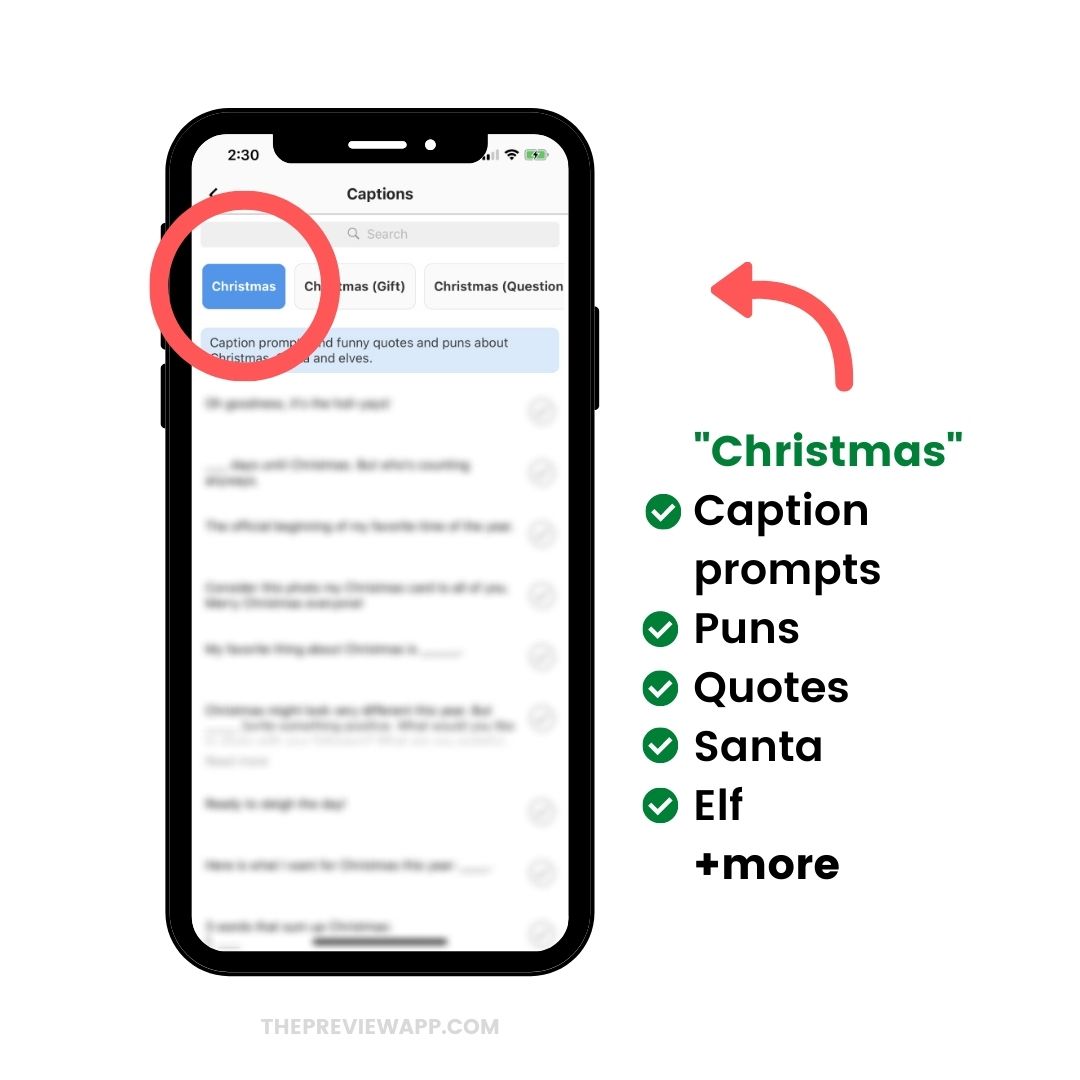 2. Christmas questions to get more comments
The second caption category you can use the "
Christmas Questions
" category.
Here you'll find questions you can ask your followers to celebrate Christmas time together and get more genuine comments in the process.
Questions like:
"Is your Christmas tree up already?", or
"What's the best gift you've ever received?"
We've included 20 Christmas questions. So you can spend the whole month asking fun questions to your followers if you want to.
This will be a great way to boost your engagement if you want to grow your account and community.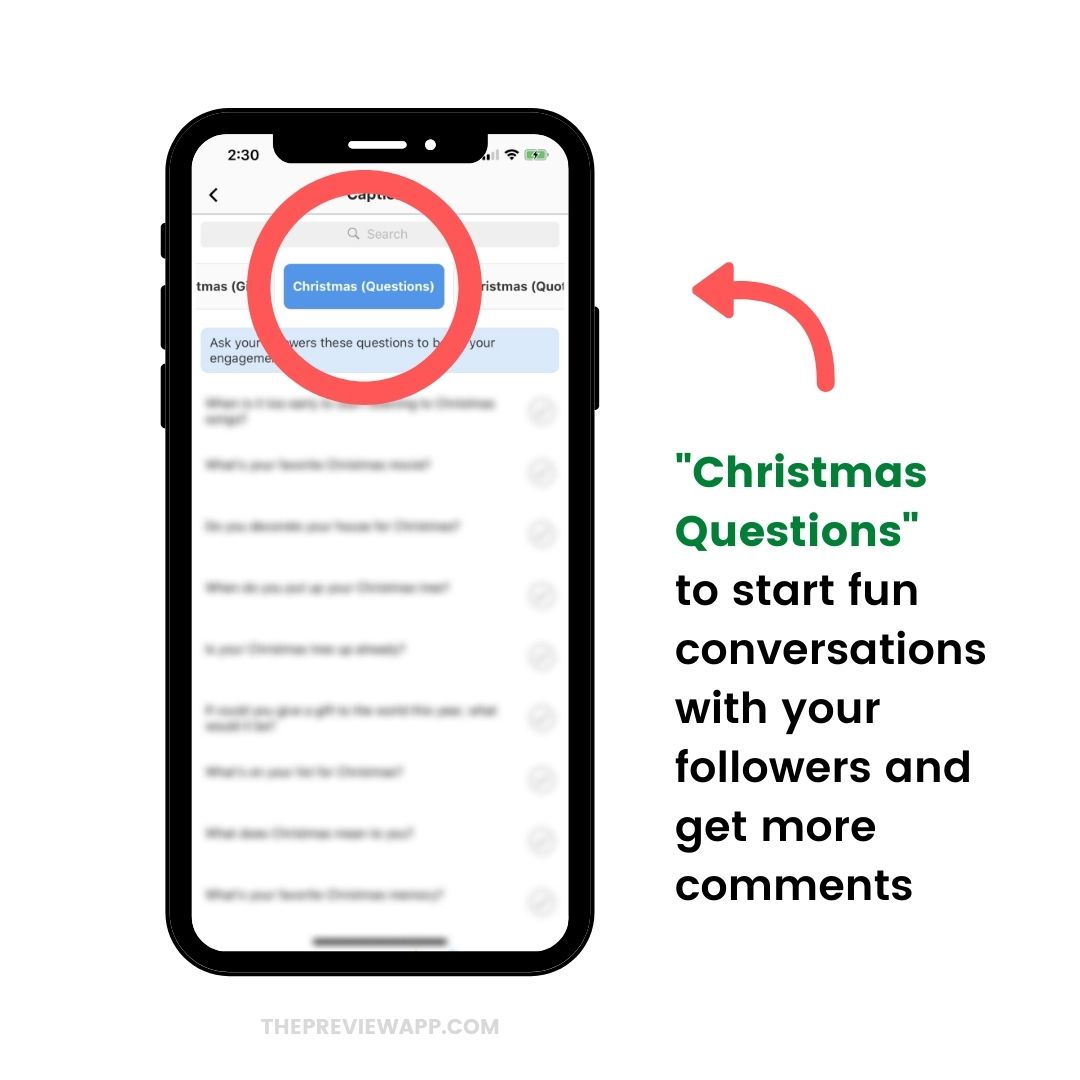 3. Christmas tree captions
If you have a Christmas tree, I'm sure you will take pictures of it.
You can make your post extra fun with a caption that fits your pic.
Check out the "Christmas Tree" category.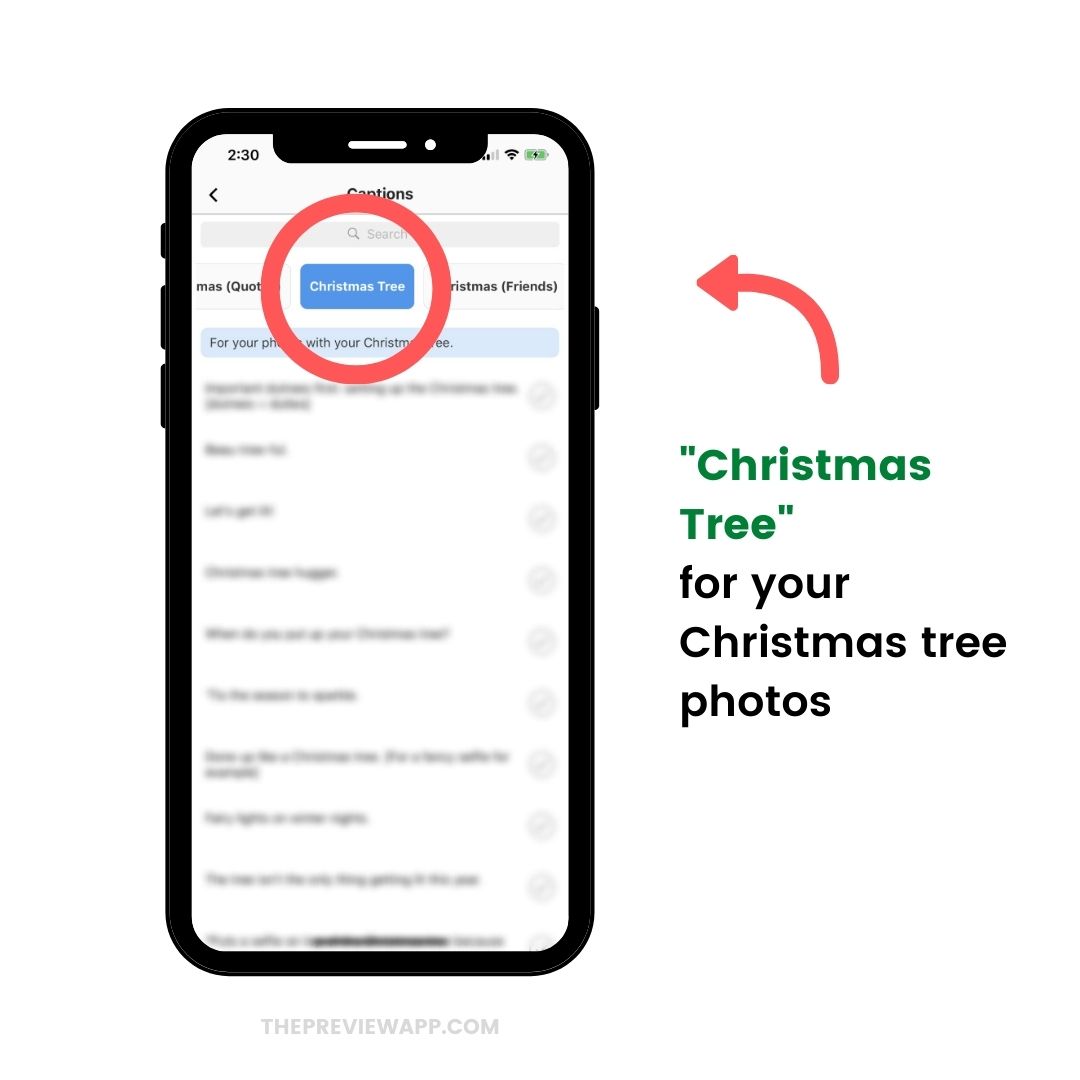 4. Christmas gift captions
We've also added some fun captions related to gifts.
They're in the "Christmas Gift" category.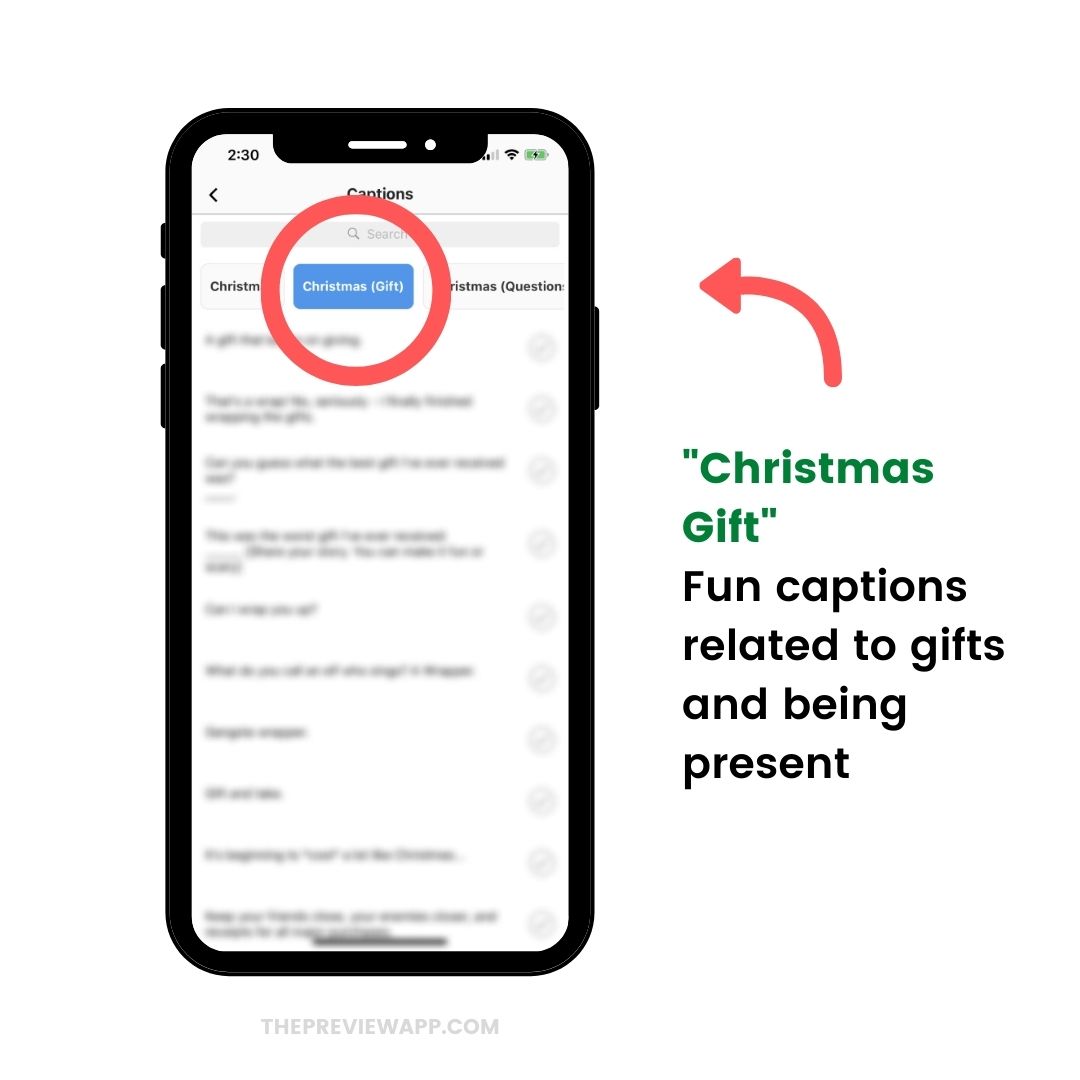 5. Christmas captions for pictures with friends and family
Will you be taking photos with your friends, family or pet?
We've added captions just for this special occasion.
Check these caption categories:
Christmas (Friends)
Friends
Dogs and Cats
Love quotes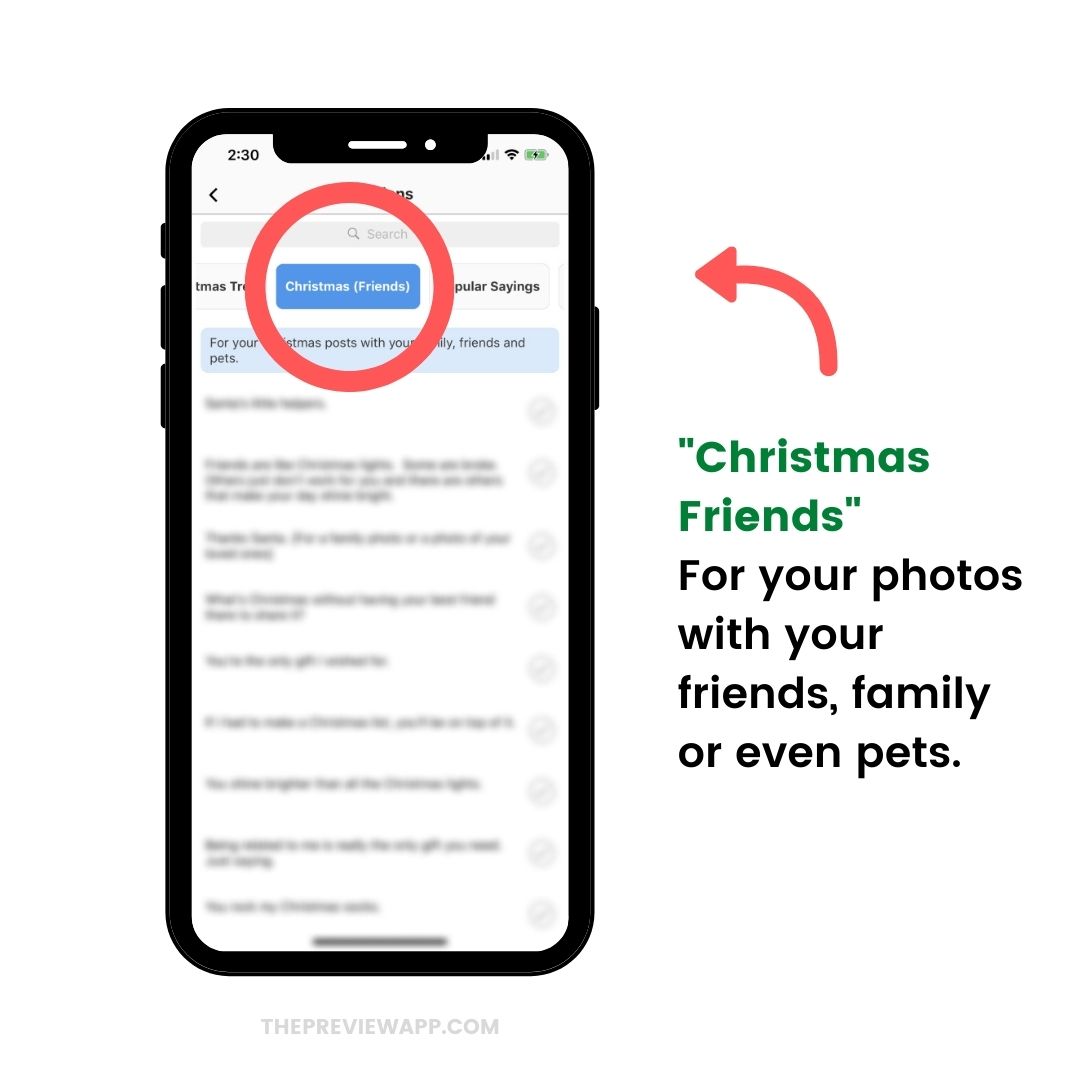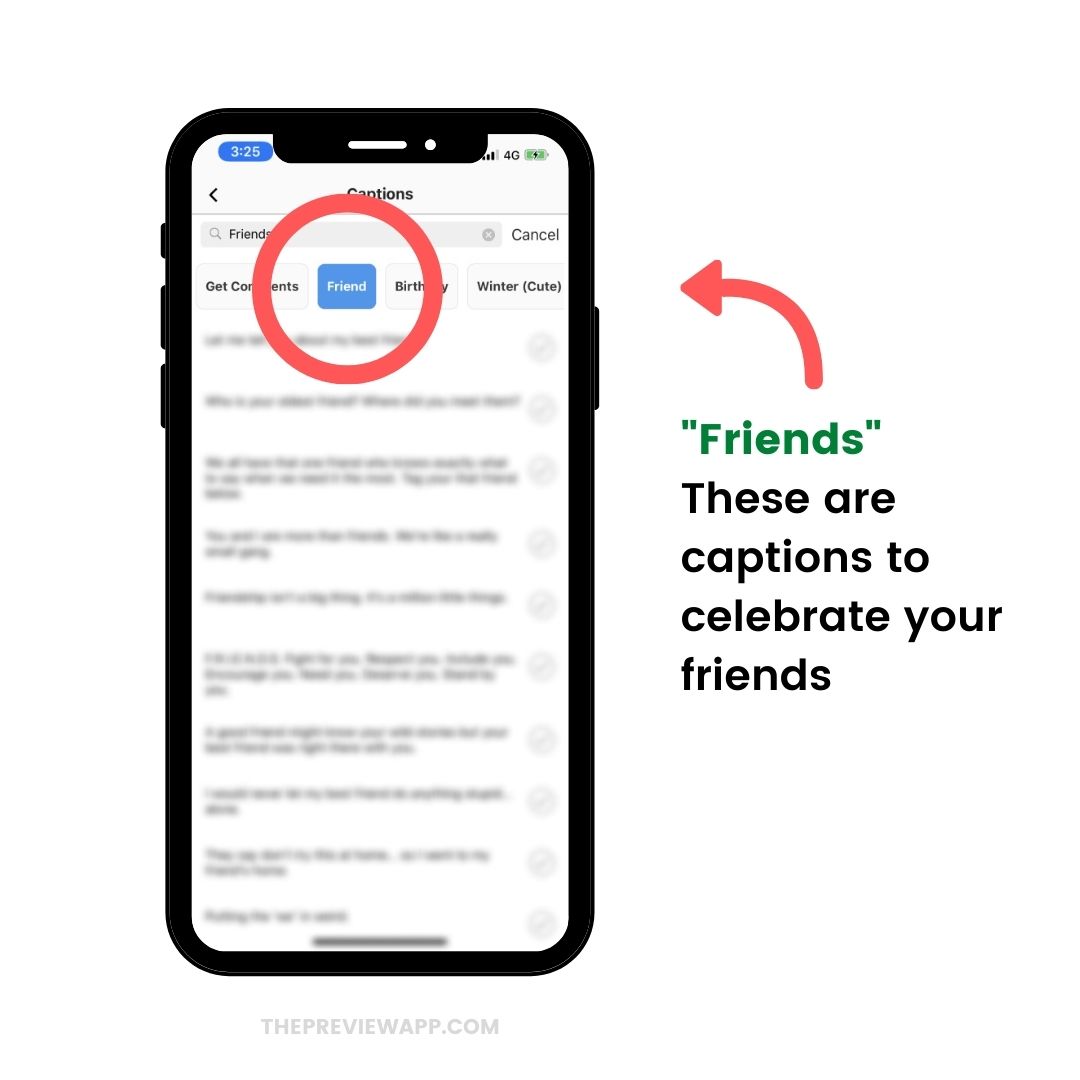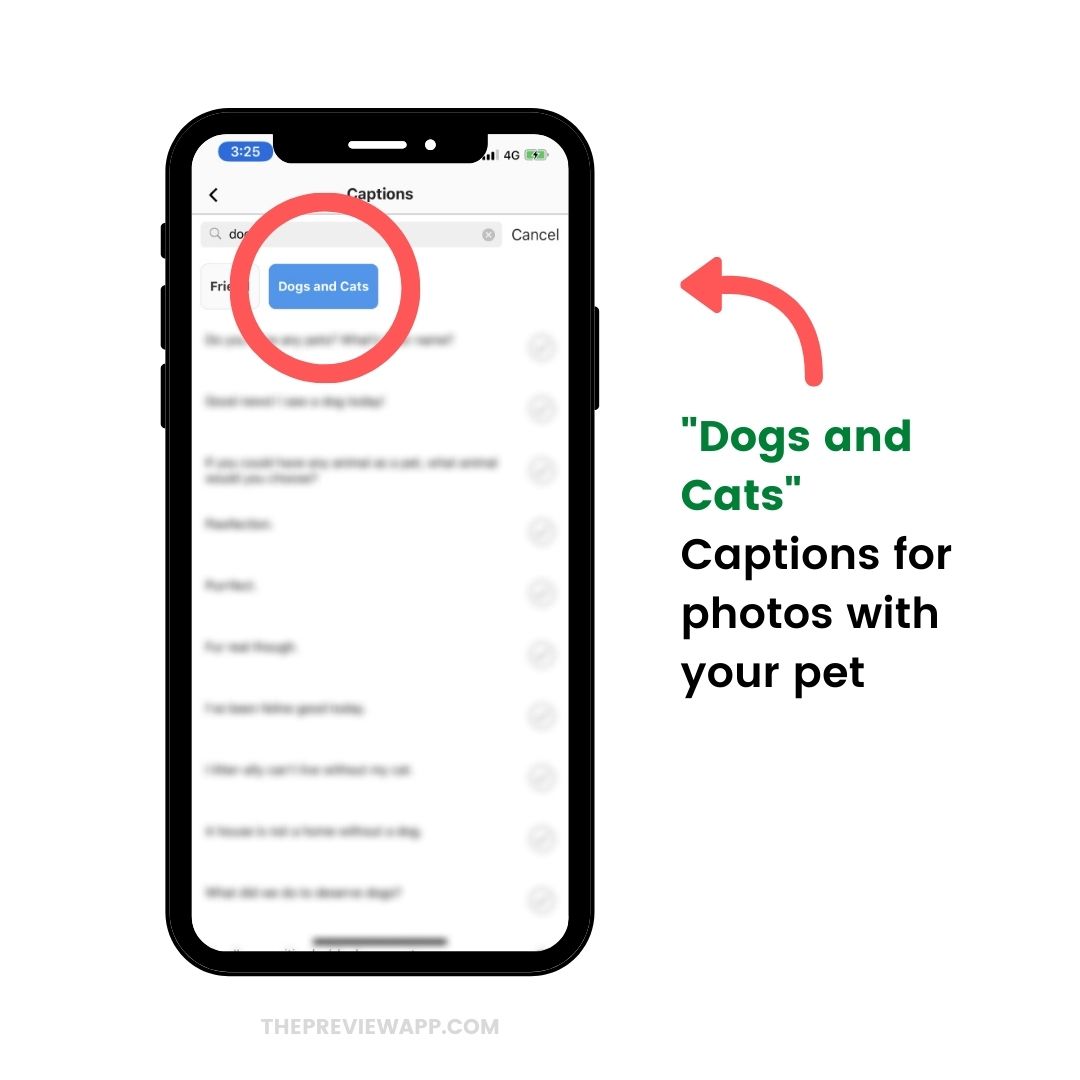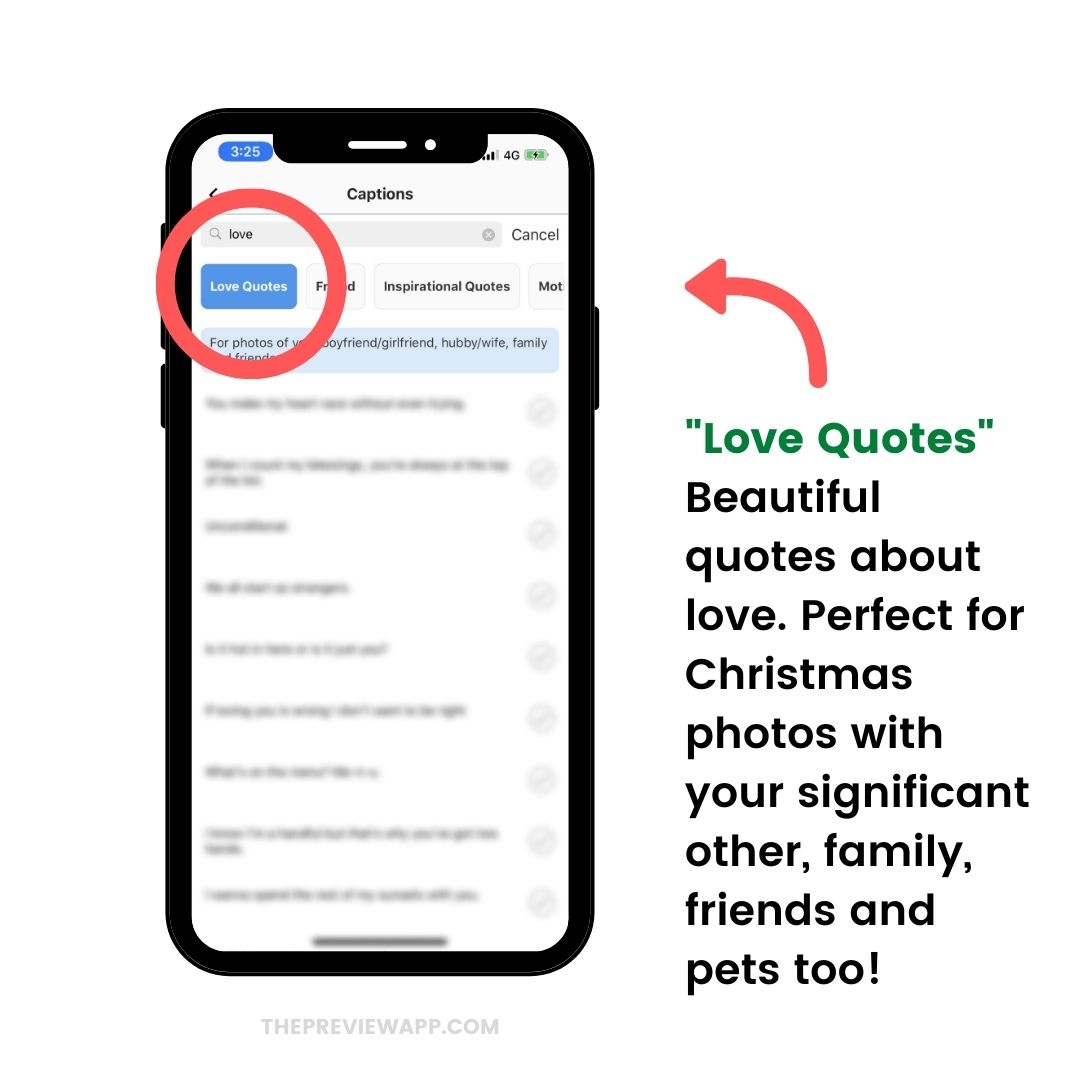 And the last caption category is called "
Christmas Quotes
".
This one is for you if you want to write a heartfelt caption.
For example:
"The best Christmas gift is to realise how much you already have."
"It's not what's under the tree that matters, it's who's gathered around it."
You can start your caption with a beautiful quote like this, and then you can continue and write your story with your own words. Who is around your Christmas tree? What or who are you grateful for?
Or you can just write the quote by itself.
Either way, your followers will surely relate in one way or another with these words.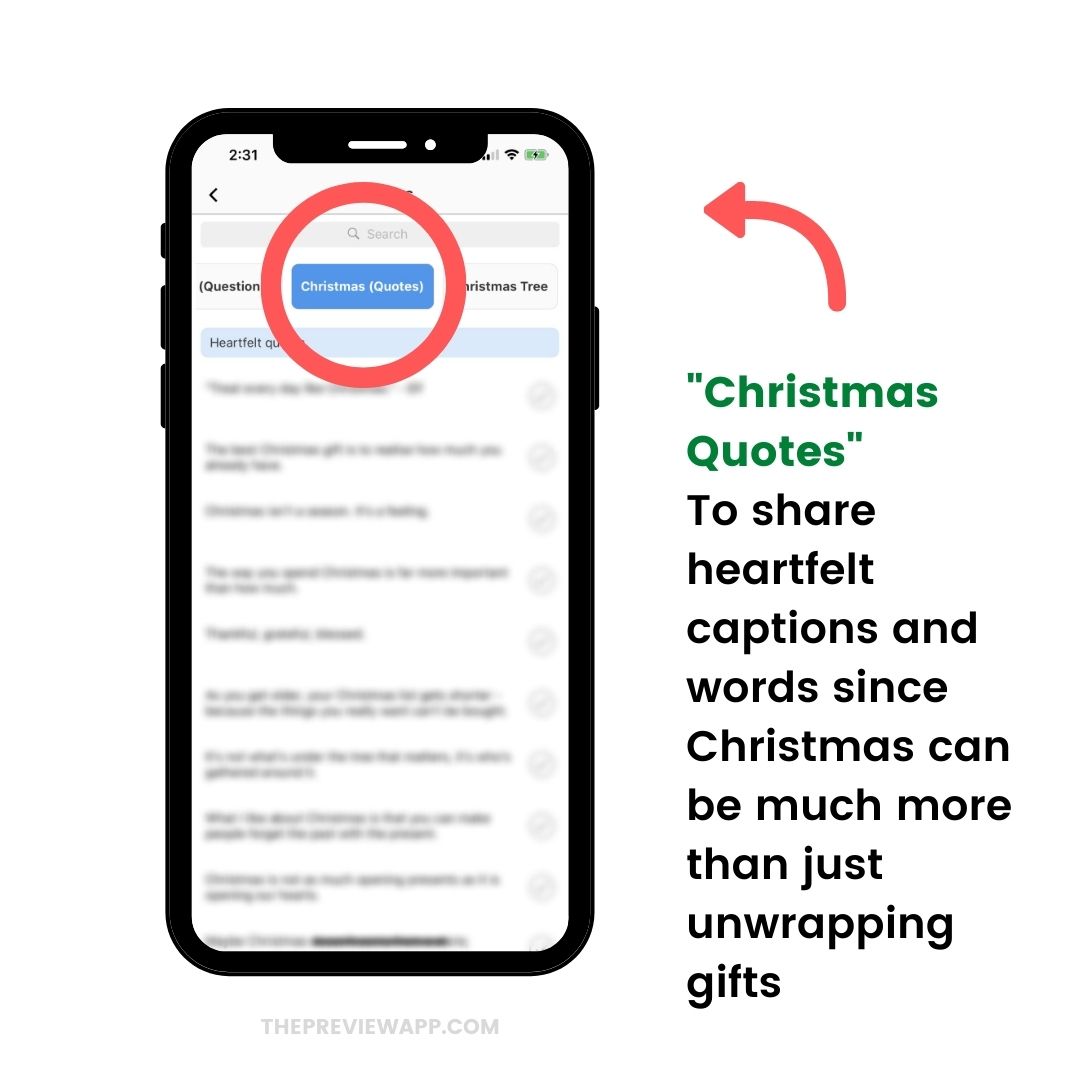 Where are the Christmas captions?
There are in
Preview App
:
Press "+" to upload a post
Select the post
Open the caption
Press on "Find Captions"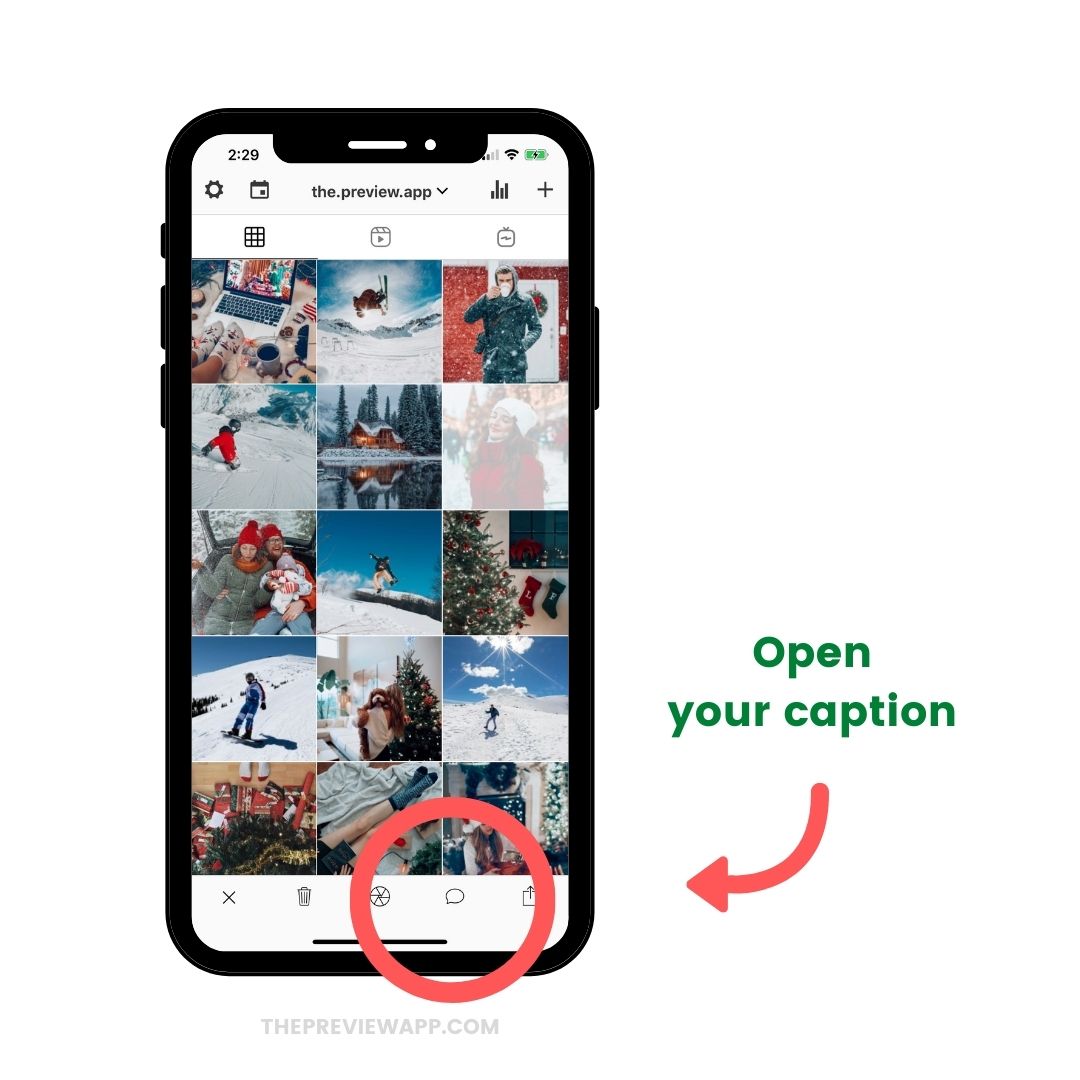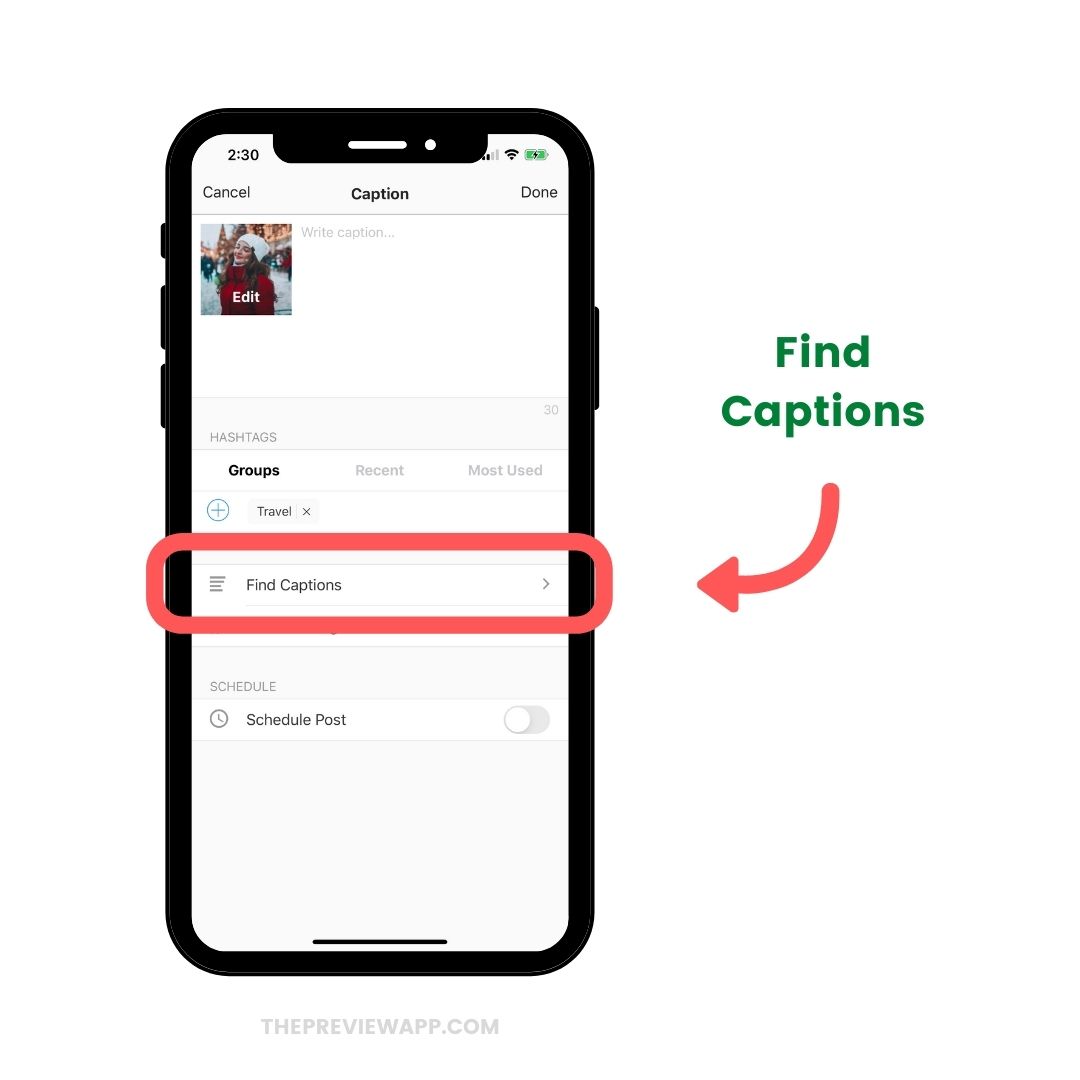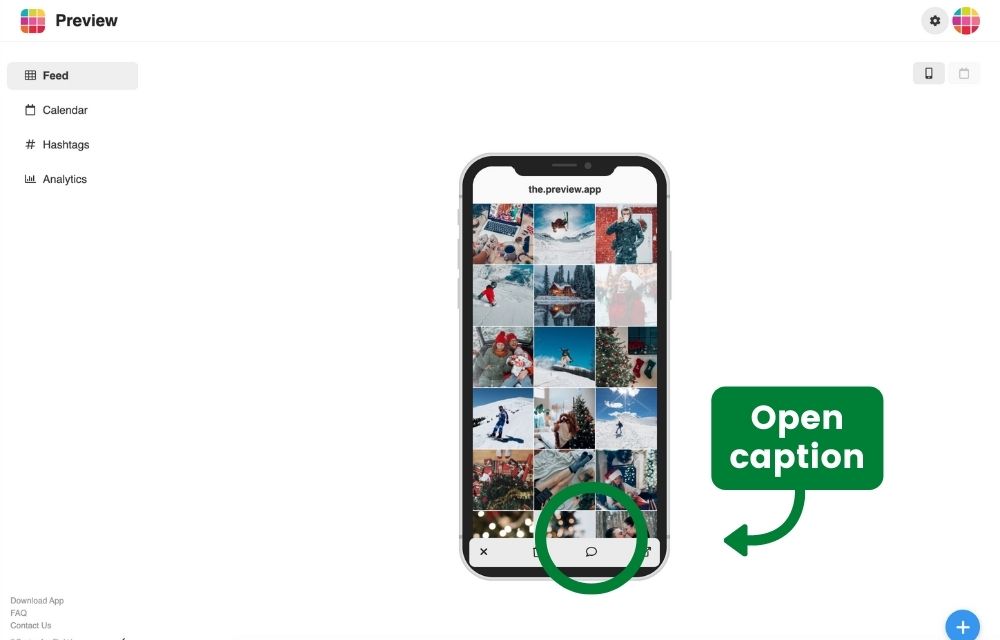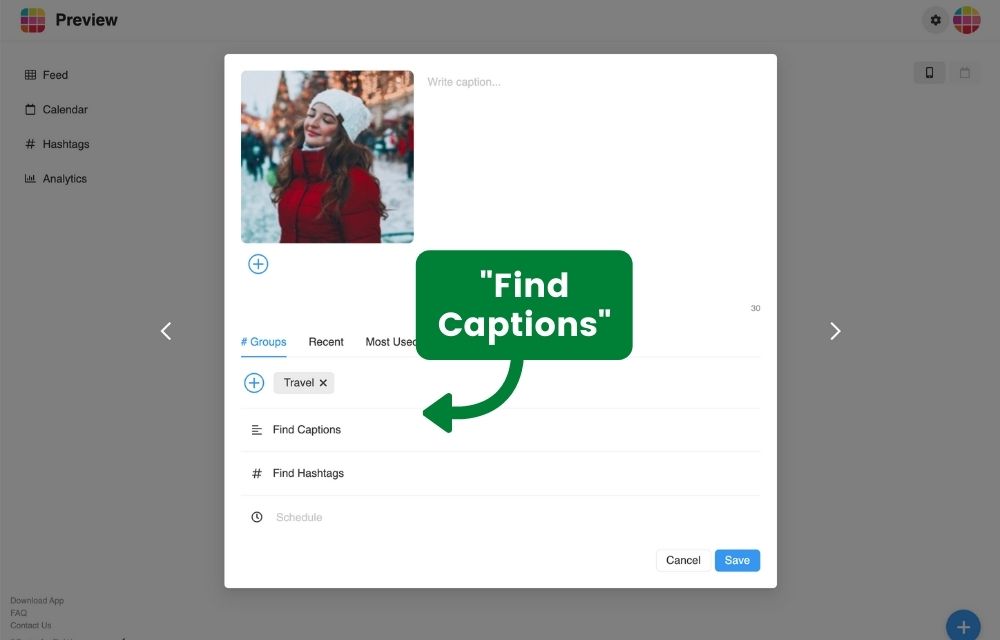 Feel free to tag us
@preview.app
on your Christmas posts if you use any of the captions! This way I can re-share it with our Instagram community!
And have a beautiful end of the year!
– Alex
You might also like: