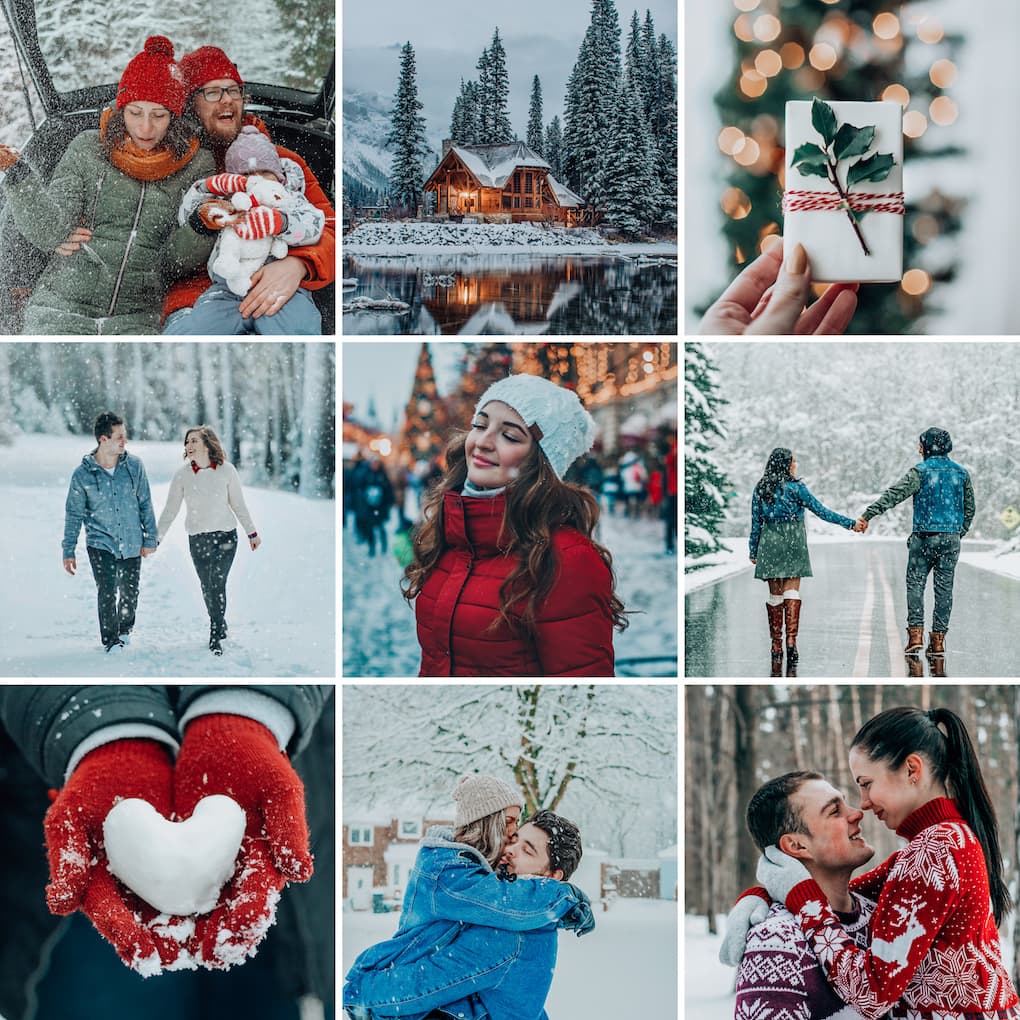 The Winter presets are now available in Preview app.
Want to make your Instagram feed look beautiful for winter and Christmas time?
One click = one photo transformation: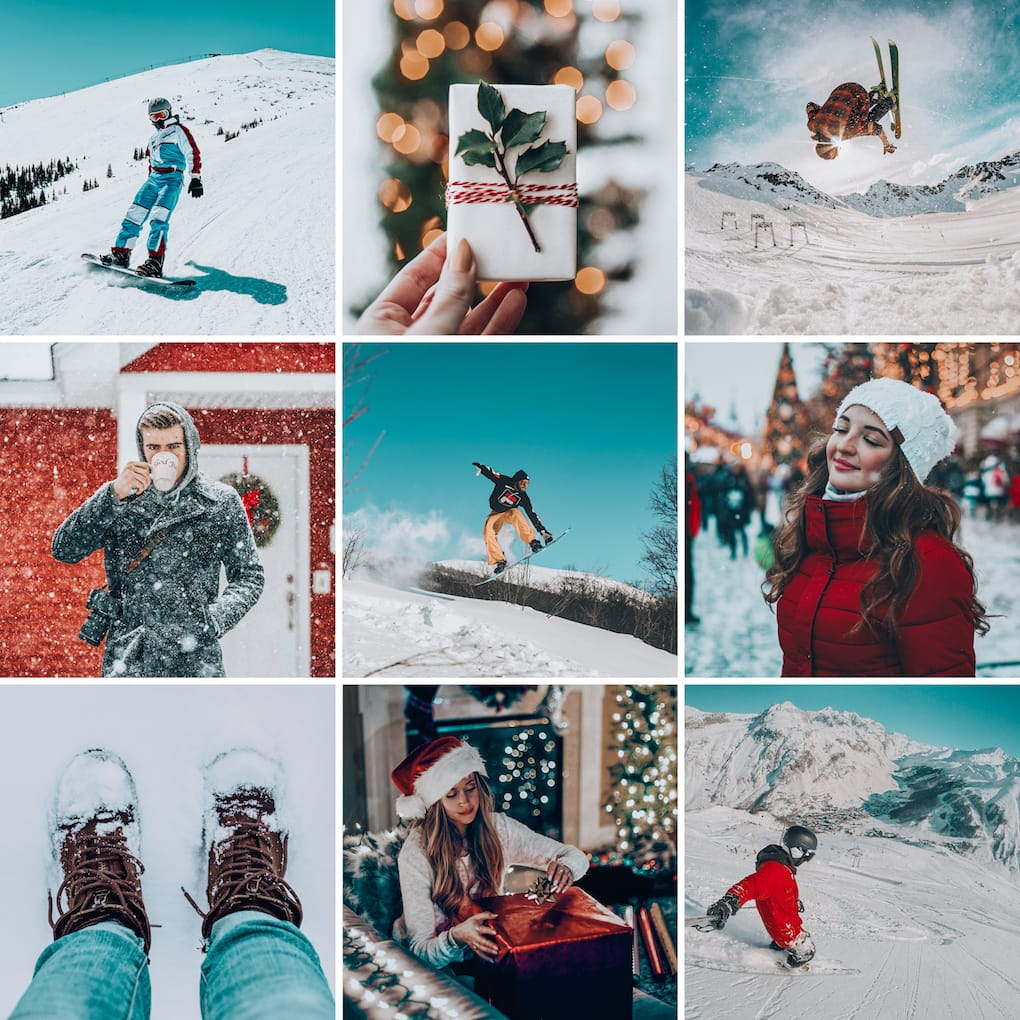 There are 9 Winter presets in the app: in the Winter Filter Pack.
All of them are different to help you achieve different Instagram themes.
The filters will bring out winter colors: white from the snow, red from the Christmas decoration or cozy outfits, blue from the blue sky (if you get some nice sunshine).
The Winter Pack is perfect if you're spending cozy, family time at home, or outside in the snow snowboarding, skiing or making a snowman.
Even if it doesn't snow where you are but you are celebrating Christmas and you want to bring out all the beautiful Christmas colors in your Instagram feed and make it look consistent – you're in the right place.
Ready to take a look?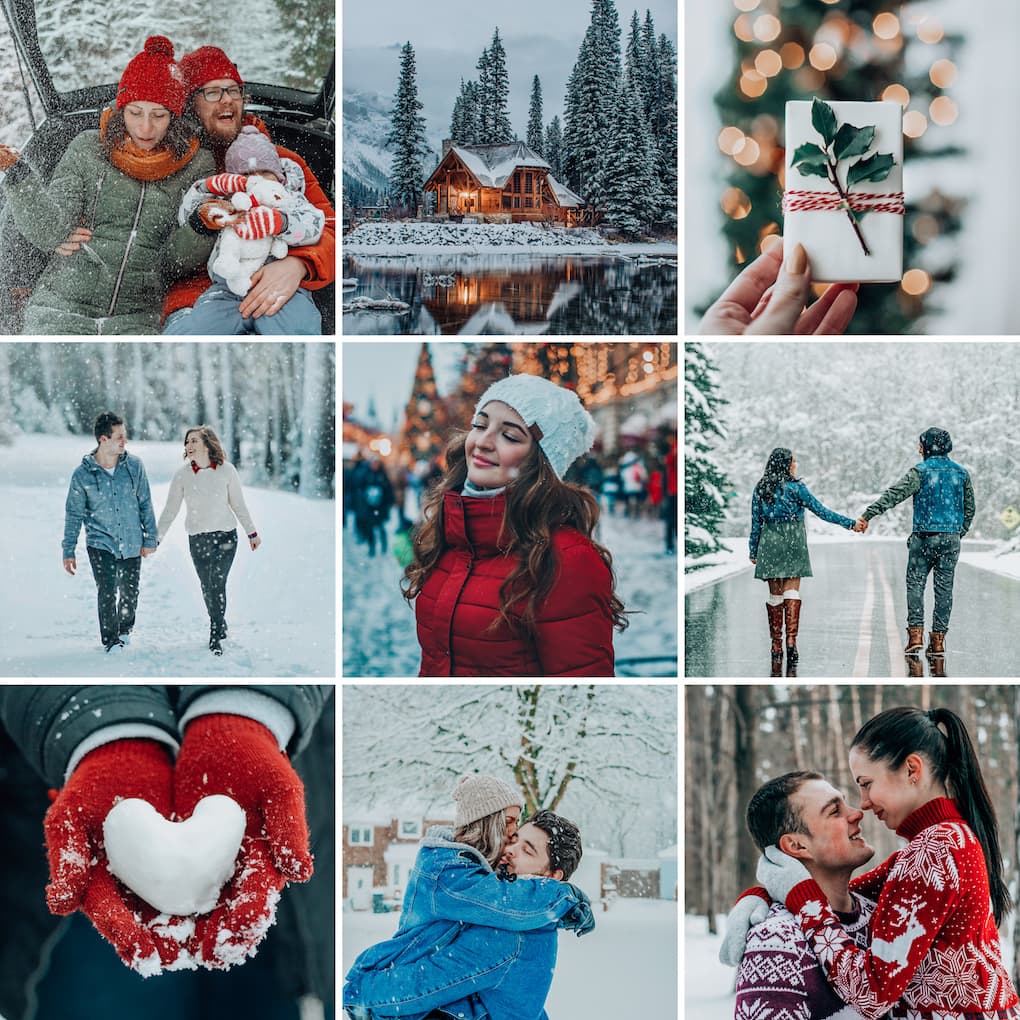 This is THE winter filter. Let the beautiful winter colors shine. Reds, greens and blues will shine. This is my personal favorite filter in the pack.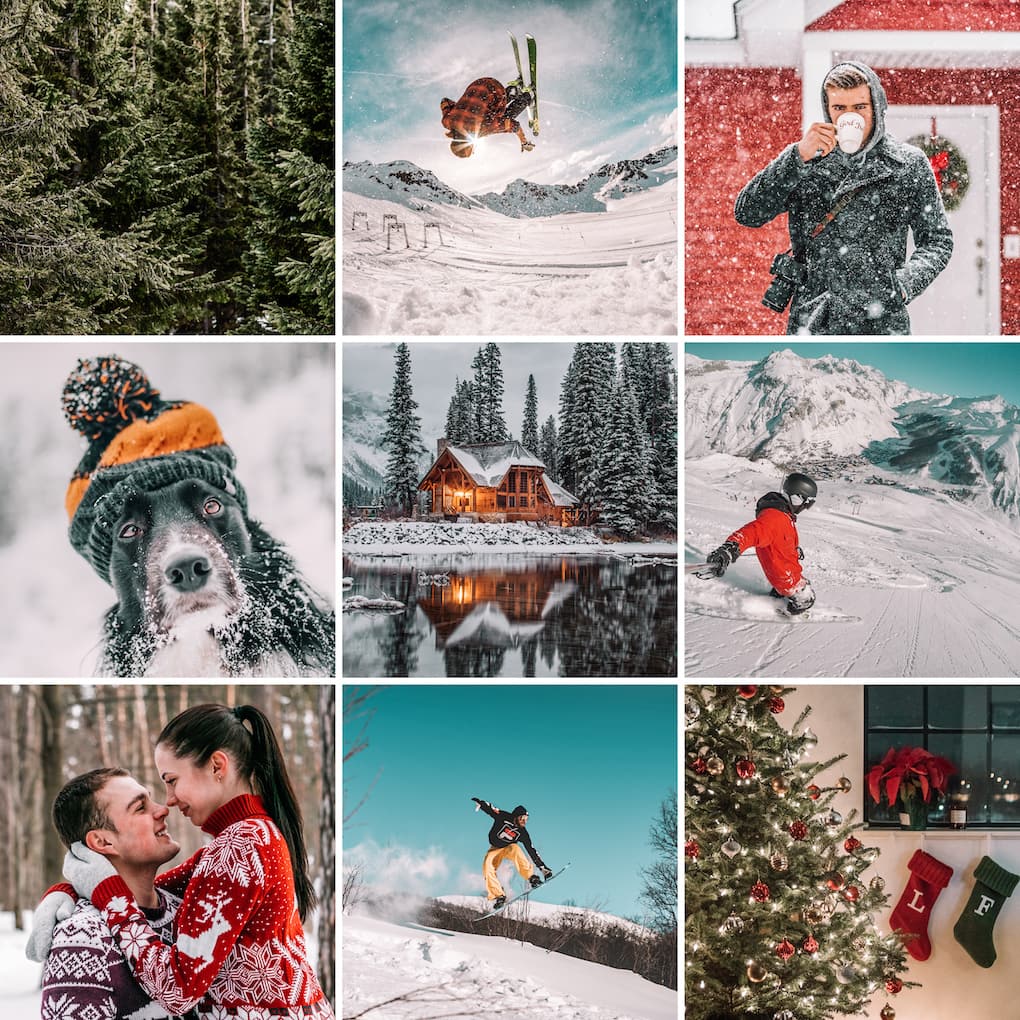 Want a fun little pop of colors? Use this filter.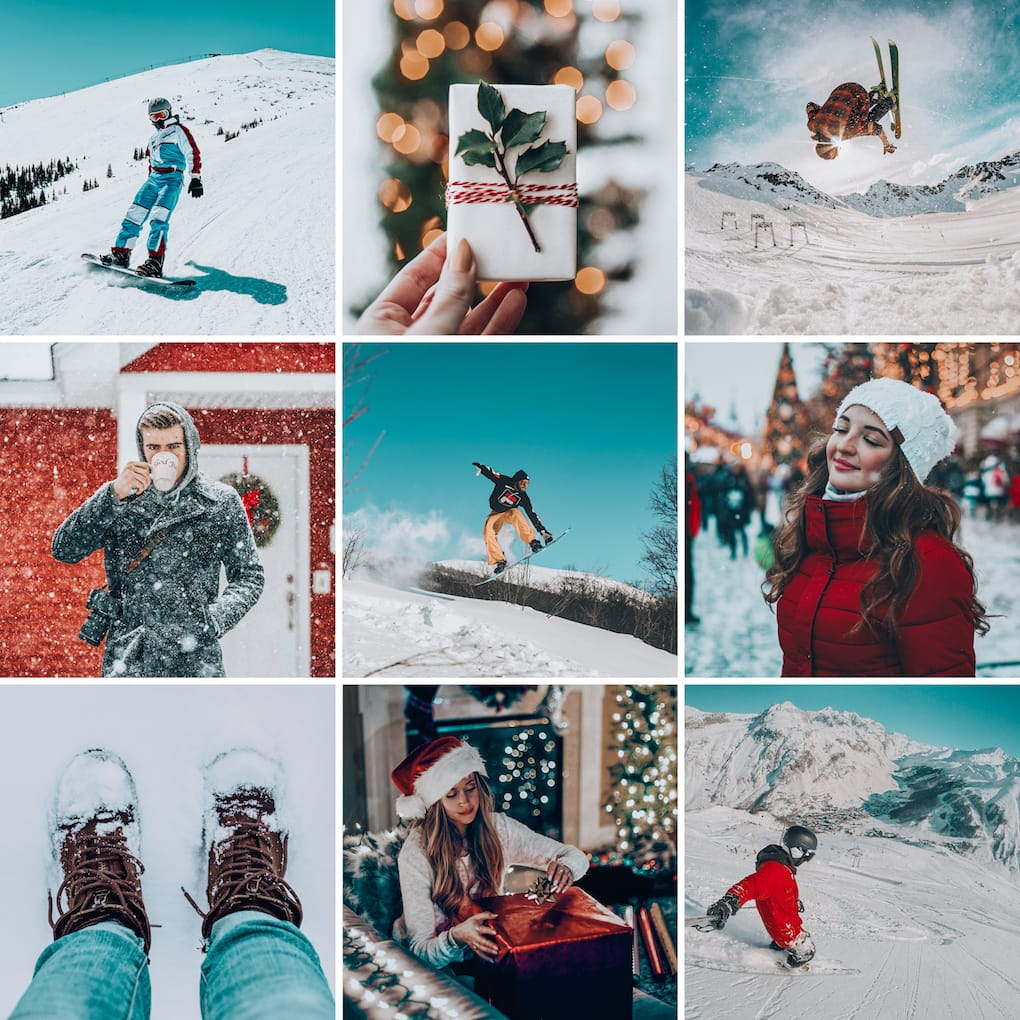 This one is for you if you want to create a cozy Instagram feed. It is strong but warm. It is one of the most popular styles on Instagram.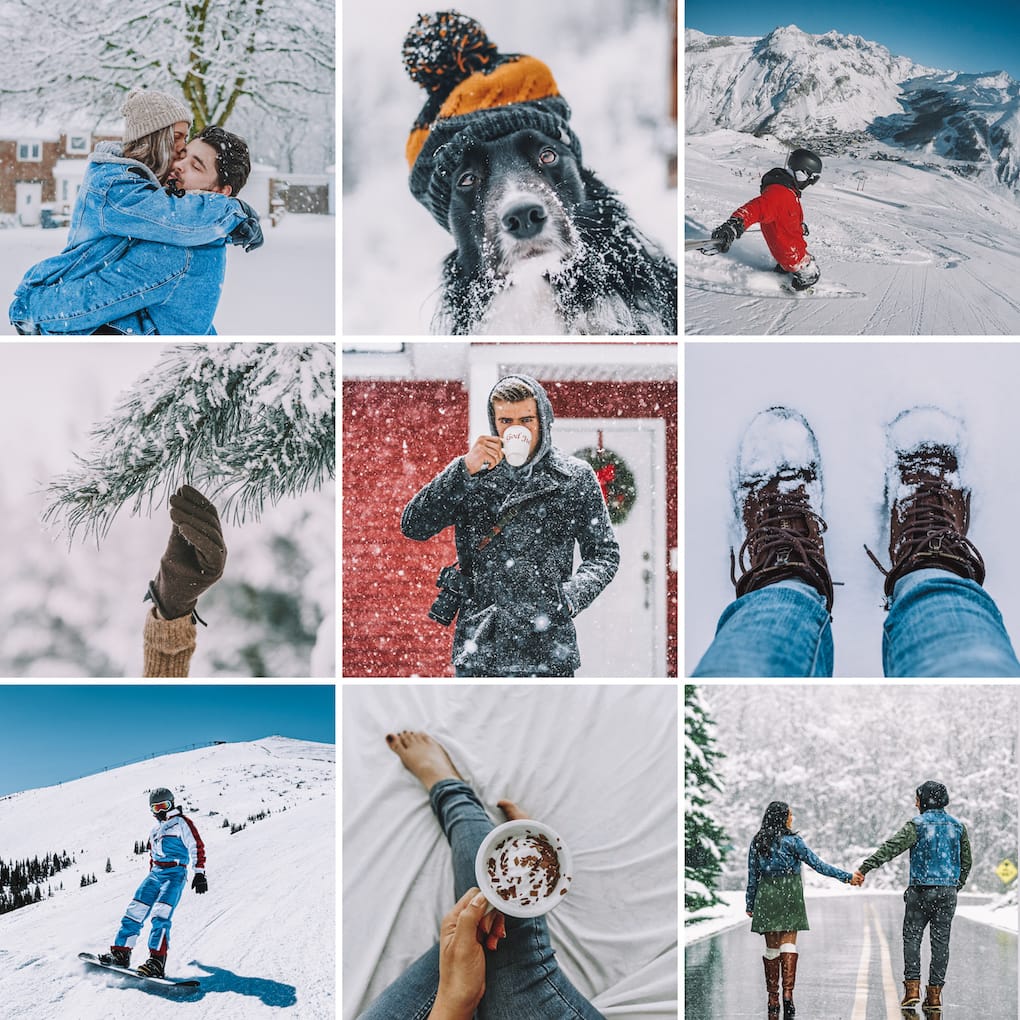 If you want a natural Instagram feed and want to make the white or snow whiter and brighter, use this beautiful filter.
This is a fun filter with fun colors! Use this one if you want to create a unique Instagram feed.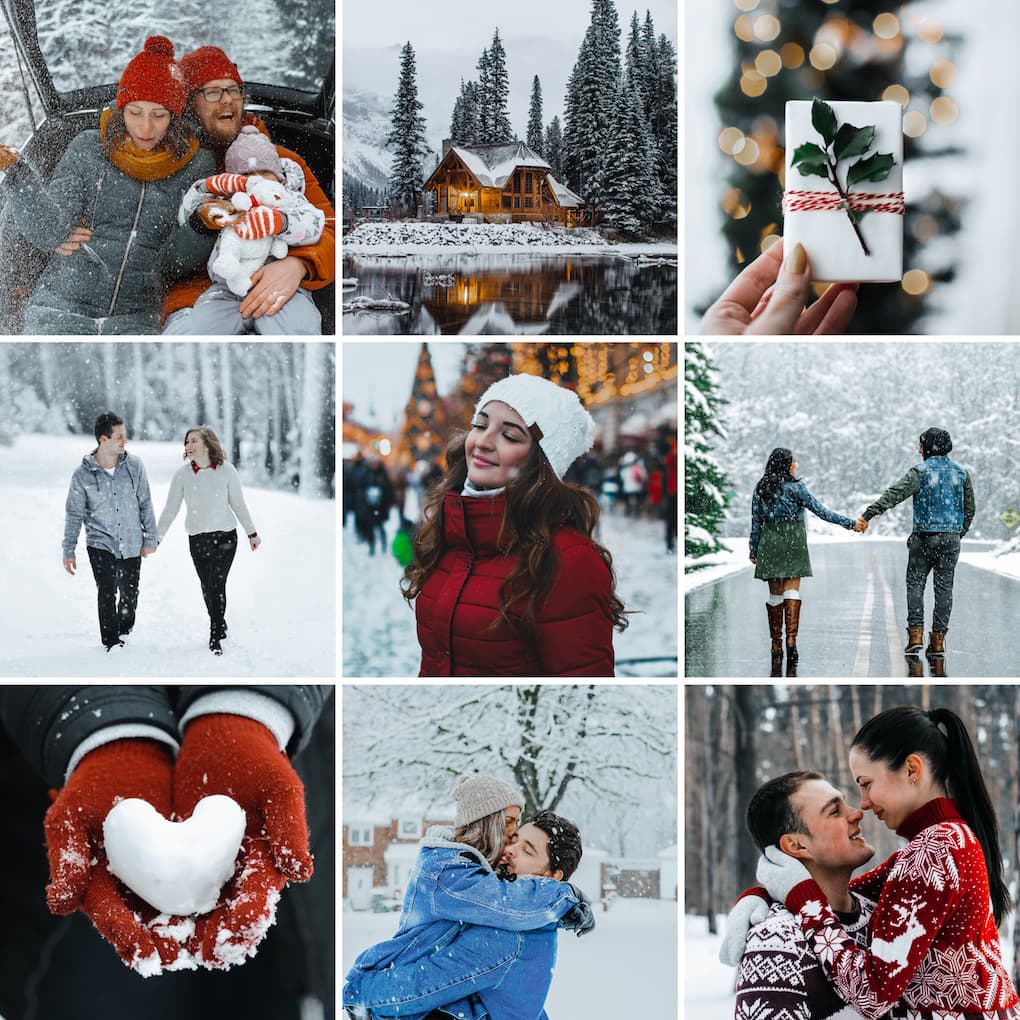 Moody feed lover? This one is for you! It's a little bright and a little moody at the same time. It's one of our favorites!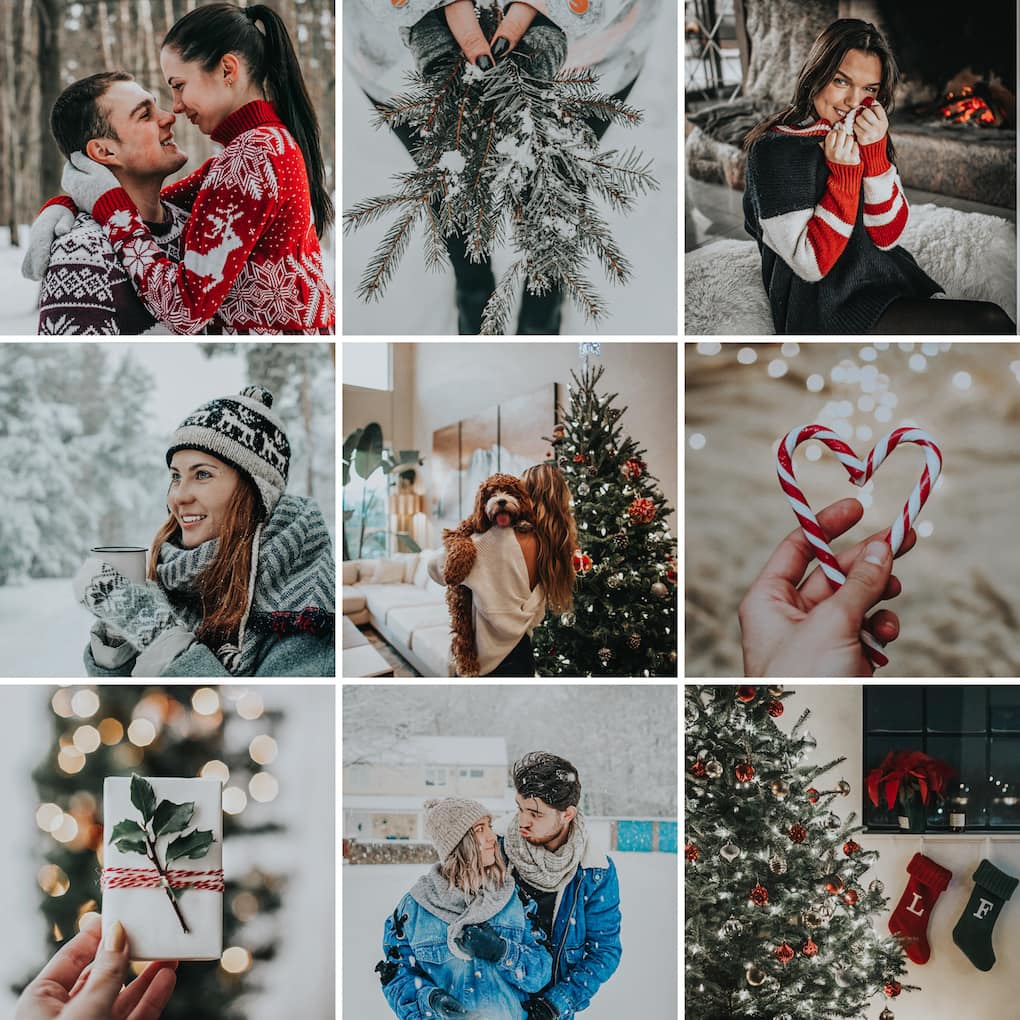 Love warm vintage vibes? Filter V7 is your best friend.
The last 2 filters are for you if you want to create a brown, warm, cozy Instagram feed.
Feed goals alert. If you want to create a soft, cozy, warm Instagram feed, you HAVE TO use this one. It's the best!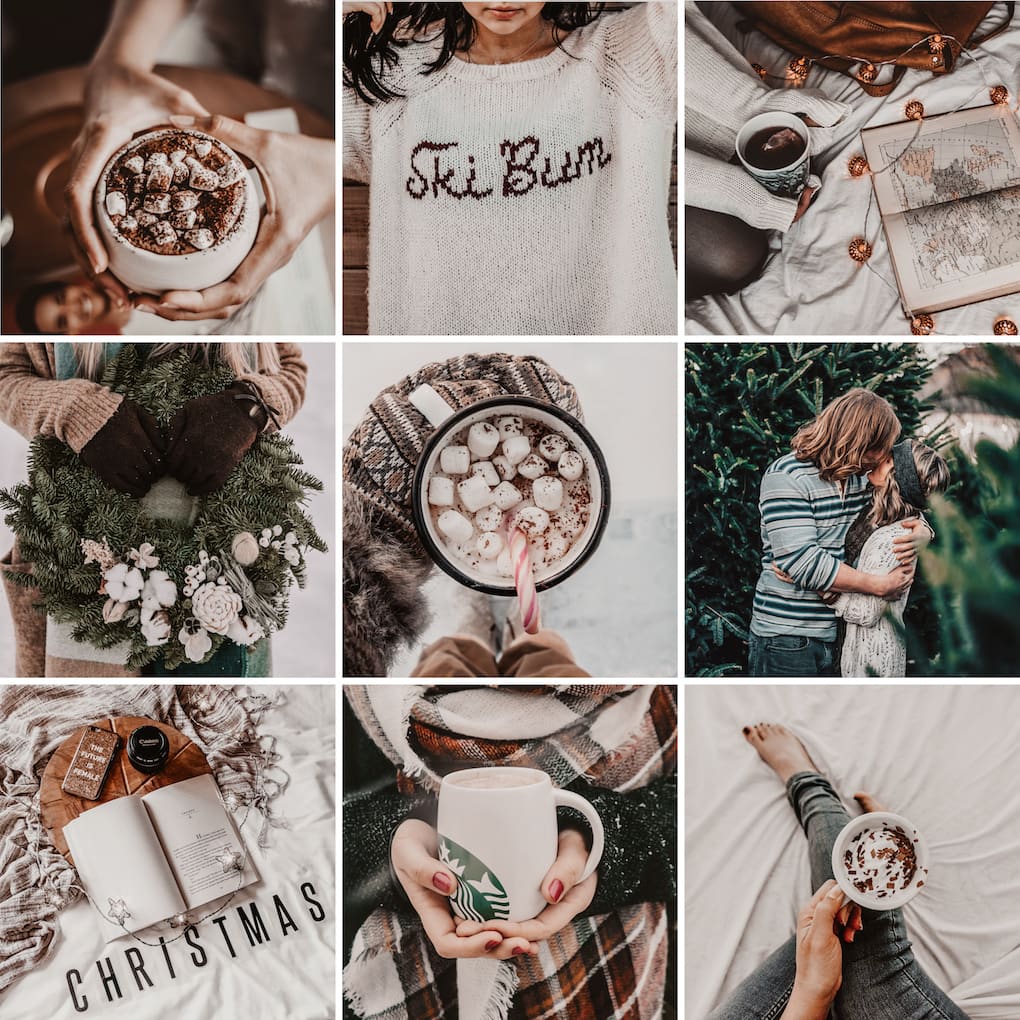 Want a very deep brown filter (like hot chocolate)? I highly recommend this one if you're going to take photos of a lot of brown, wood, warm, cozy things.
Have fun creating your beautiful Instagram feed!
Alex