One of my favorite features in Preview app has to be the hashtag groups.
Why?
Because I don't need to go from one app to another to copy & paste the hashtags. I can create as many Instagram hashtag groups / bundles / lists  as I want (I have…like… 25 hashtag groups…. #timesaver). And when I prepare a new Instagram post, I just have to "tap" the group to add it to my caption.
Anyways. You're here because you want to know how to edit your Instagram hashtag groups in Preview app.
If you ever want to update your group, this is how to do it:
Step 1: In Preview app, go in the caption section

Tap a photo.
A bottom bar will appear.
The caption section is the second last icon (the bubble).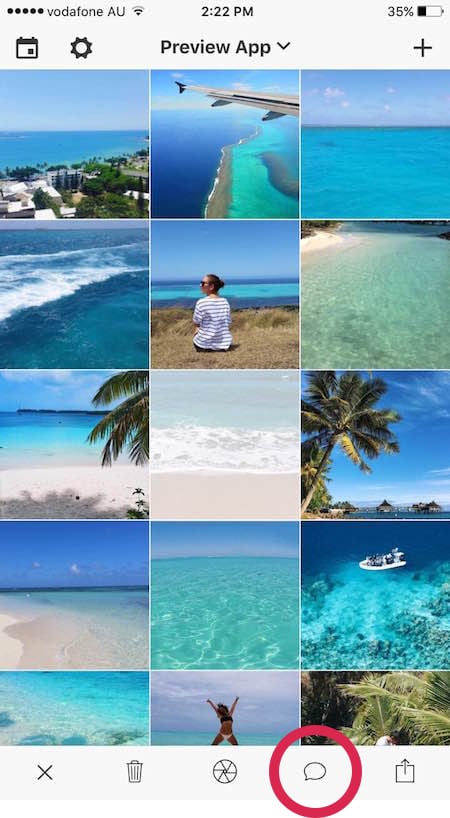 Step 2: Add your existing hashtag group to the caption
In my example, I want to edit the "Nature" hashtag group. So I am going to go ahead, and tap "Nature" to add it to the caption.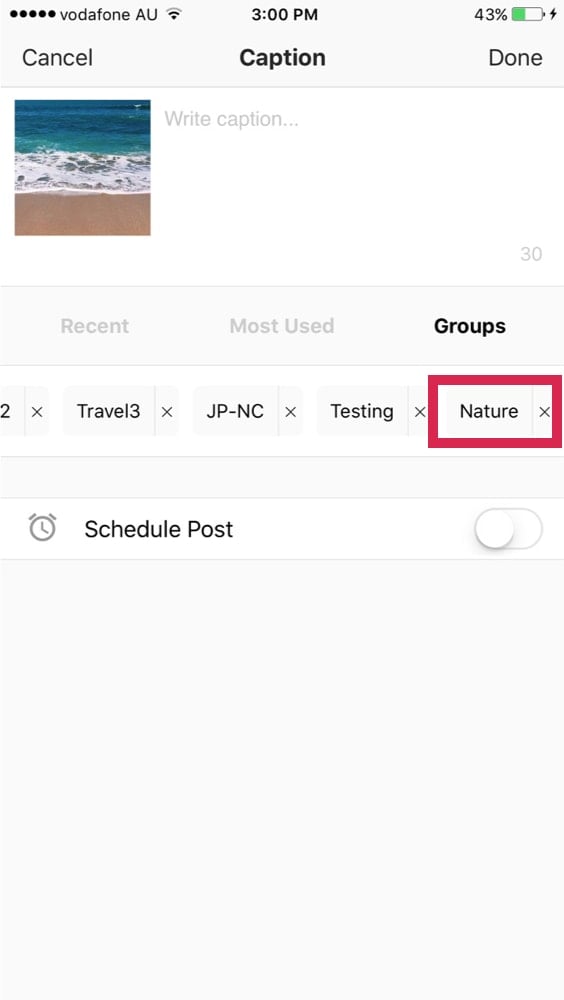 Step 3: Edit the hashtag group

Remove or add new hashtags.
In my example, I added: #natureza, #naturesbeauty and #naturepics.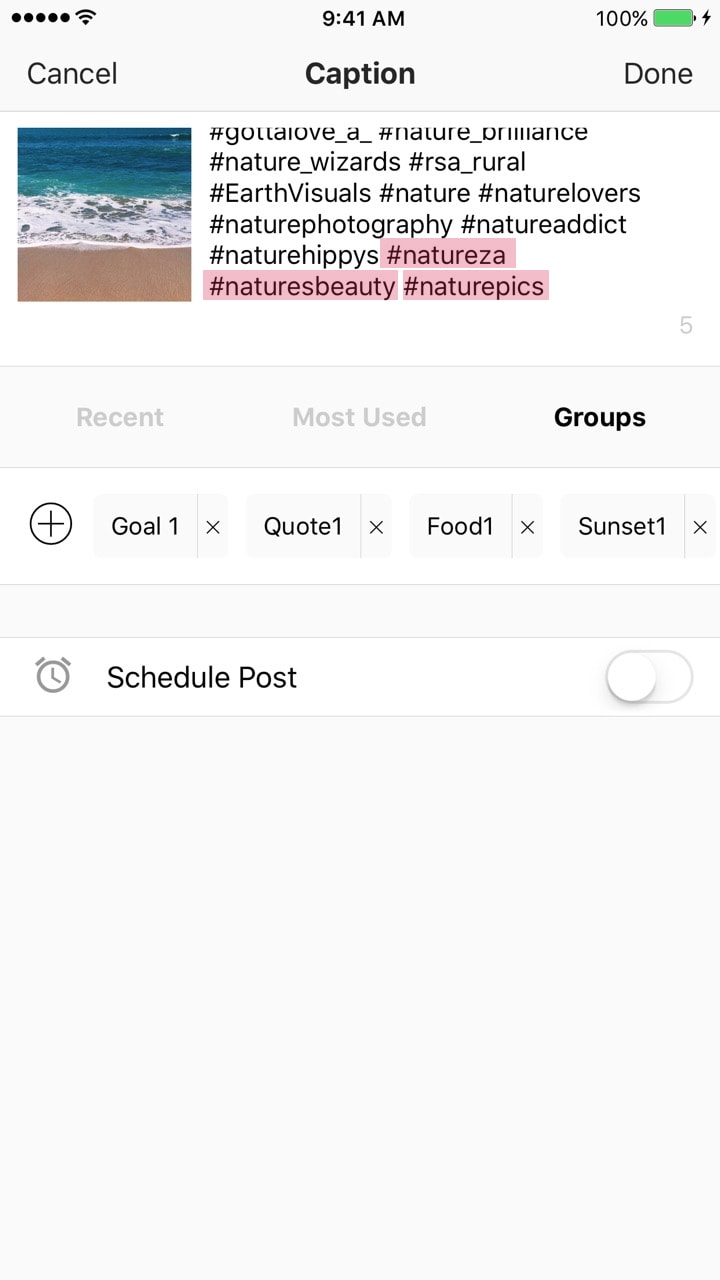 Step 4: Under "Groups", tap the "+" button
Now type the exact same name you currently use for the # group.
In my case, I wanted to edit the hashtag group called "Nature".
So I will type "Nature" again.
Select Ok.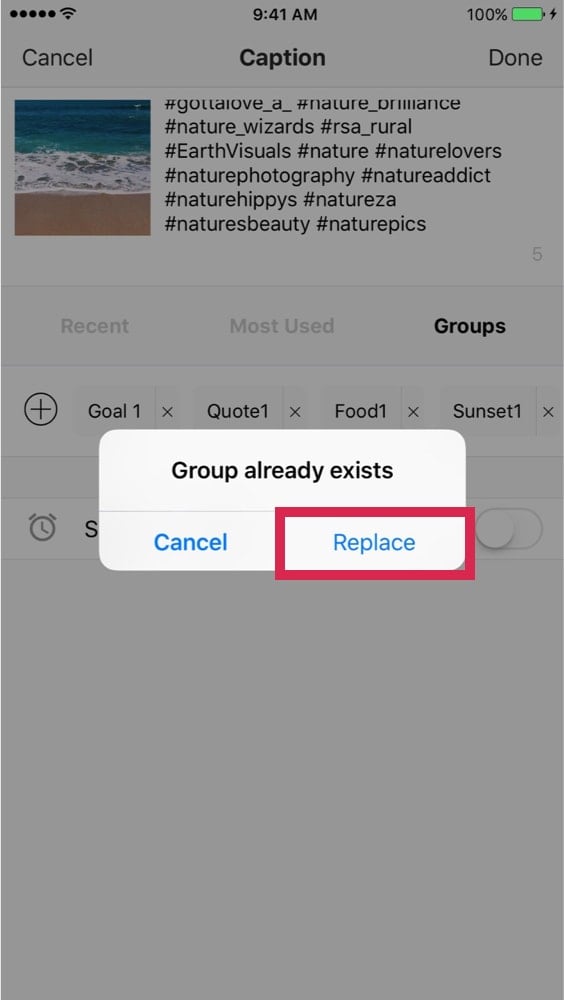 Done! See you on Instagram! Alexandra
+400,000 Instagrammers are already using Preview App to edit, plan & schedule their feed. If you haven't tried it, you're missing out.