Do you want to share any links in your Insta Story so that people can see your blog, website or YouTube video?
But you don't have the link icon on Insta Story?
No problem.
Want to get the swipe up feature without 10k followers?
It's possible.
Instagram made it a bit hard for some of us to get that awesome "swipe up" feature.
But guess what?
You can still have the swipe up and link icon on Instagram Story without 10k followers, without having a business or verified account.
There are 4 tricks you can use (the last one is my personal favorite).
These are tricks brands, bloggers and influencers use.
Some of these tricks might seem like "too much work". But they're super fast and easy.
Remember: Instagram is the land of making friends, not followers.
Would you like to spend an extra 2 minutes to make deeper connections with those who took the time to watch your Insta Stories? Yes!
As you read through these tricks, I challenge you to see things from a different perspective:
You are ONE CLICK away from your new Insta-best friend, collaboration partner or customer.
That ONE CLICK on your link can be your new customer, your new blog reader, your new collaborator.
Cherish these tricks. Use them wisely. And have fun.
Ready?
Let's start.
1. Tell people to send you a DM
A lot of people use this trick (even some of the biggest social media gurus). And I understand why:
It's fast
Easy
And an awesome way to get to know your followers privately, start a conversation and answer any questions they might have.
Simply show your new blog post, video or product to people, and tell them to send you a message if they want the link.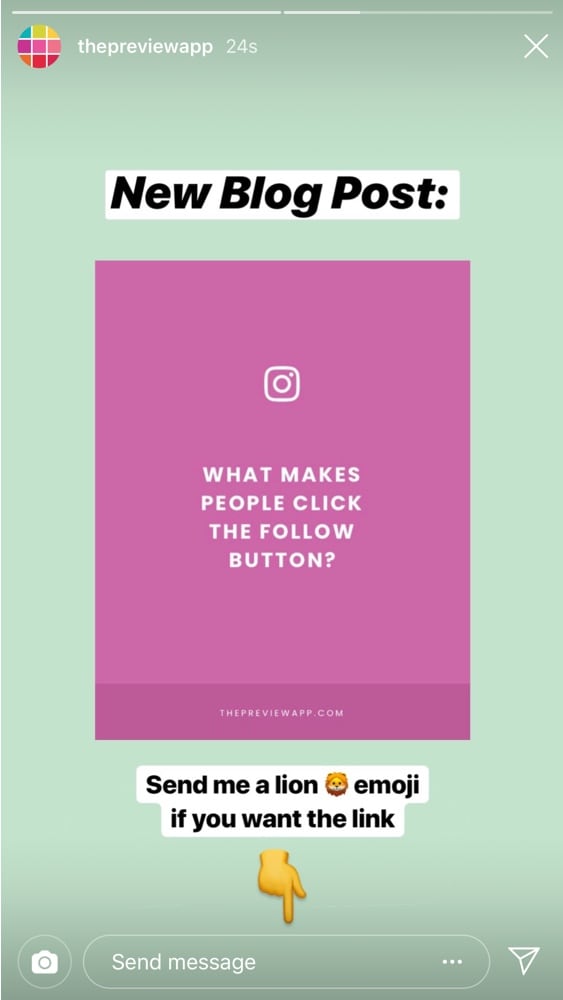 2. Do a poll and send your link to those who say yes
The second trick is to use the Insta Story poll feature.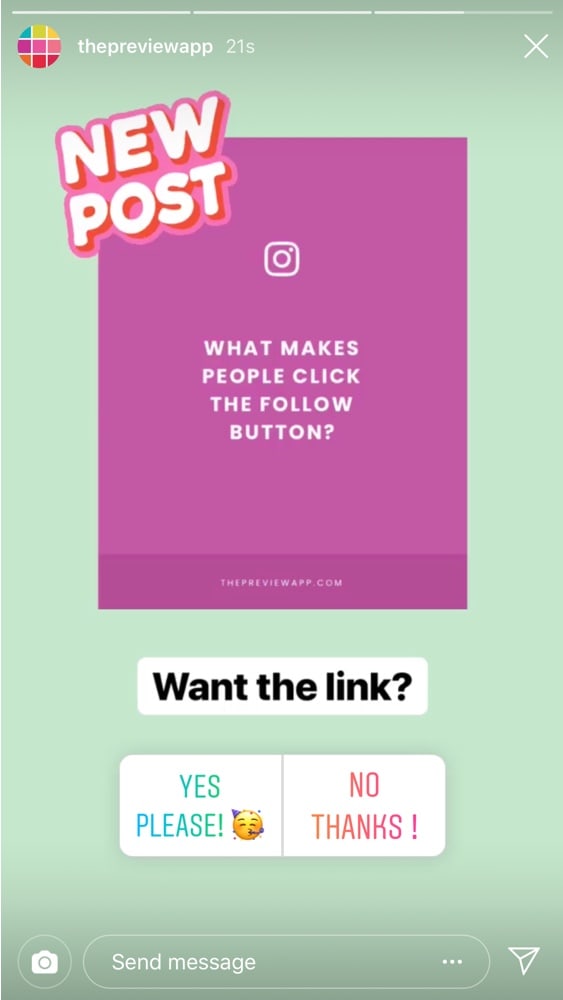 Give time for people to see your Story
Then swipe up to see who said "yes"
Press on the "paper plane" icon
Send the link to the person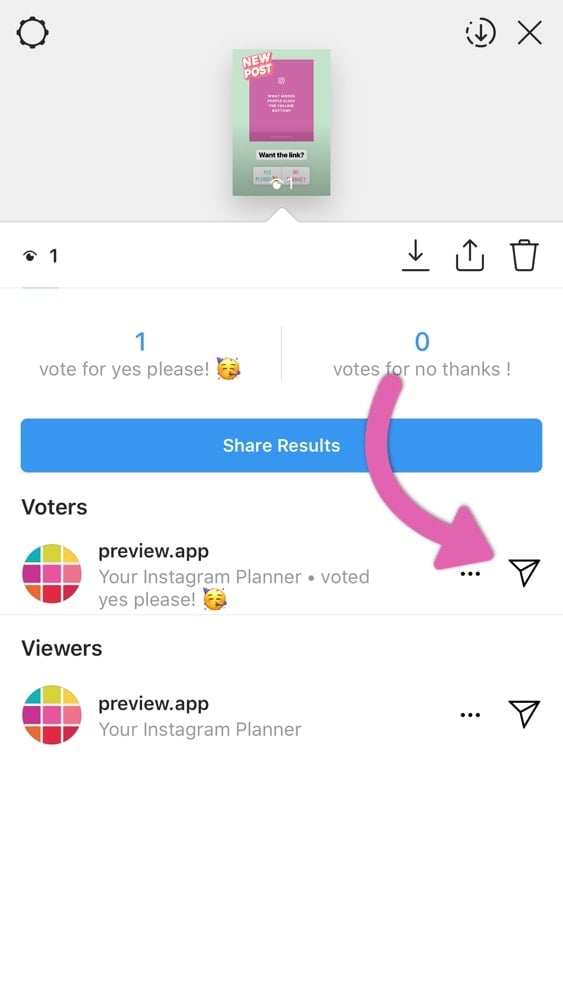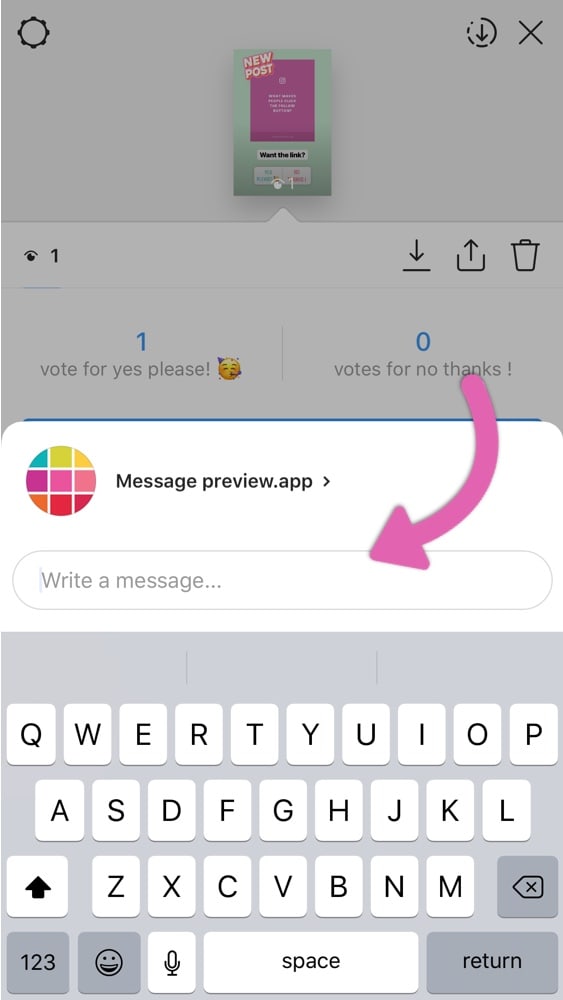 Instagram has a new Insta Story sticker called the "Chat" feature. 
Everyone who joins your Chat (in one click) will be able to get your link in a private message.
I highly recommend this trick because you don't have to send the link to multiple people, in multiple separate messages. Every one will get your link at the same time, in one message.
Note: You can add 31 people in one Chat (that's the Instagram limit).
#Hack: Create multiple, separate Insta Stories with a "Chat" sticker, and then add different groups of people in each Chat. This way more people will be able to get access to your link all at once.
Here is how to create a group "Chat" in your Insta Story:
Open your Insta Story
Select the "Sticker"
Select the "Chat" sticker
Design your Insta Story (tell people to click on the "Chat" sticker to get the link)
Post your Insta Story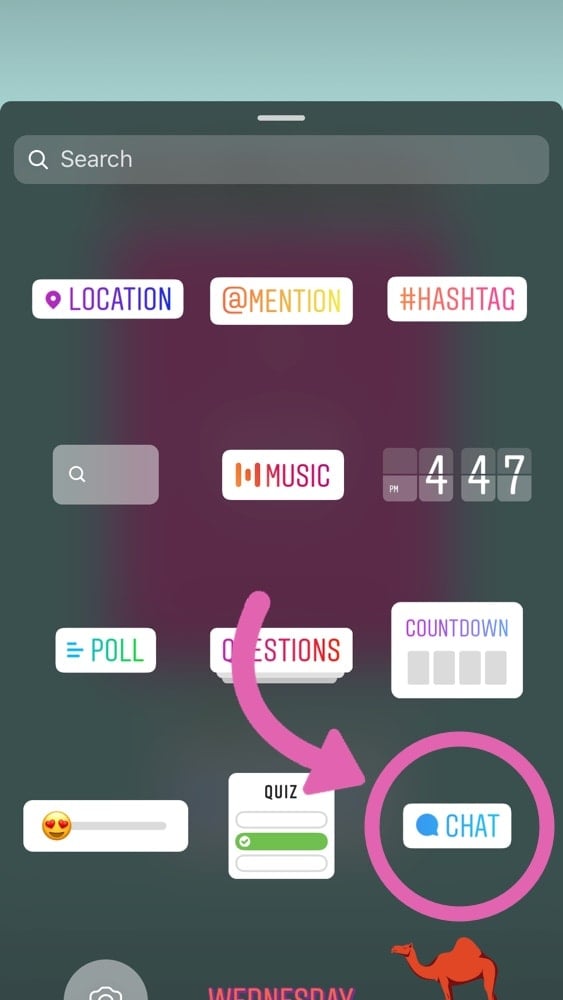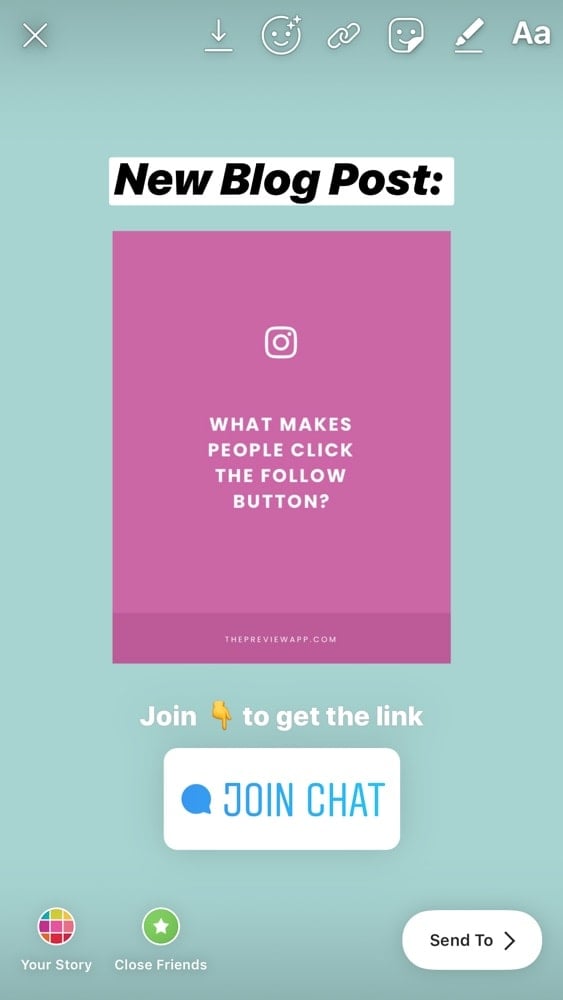 A group chat will be automatically created.
Now do this:
Open your Direct Messages straight away
Open your new group chat
Go in the settings of your group chat
Turn OFF "Approval Required to Join"
As soon as you turn it off, everyone who clicks in your story to join will get the link.
How cool?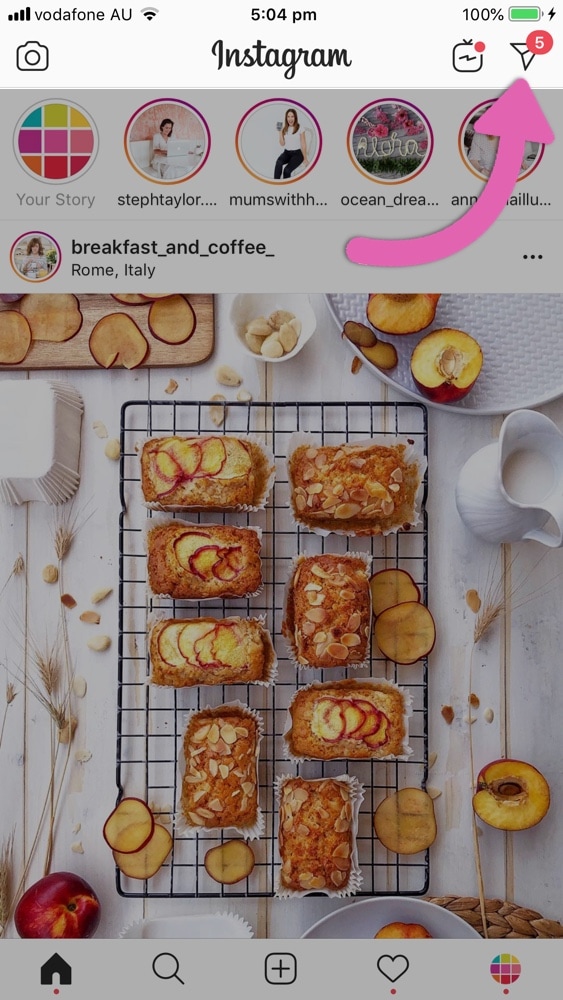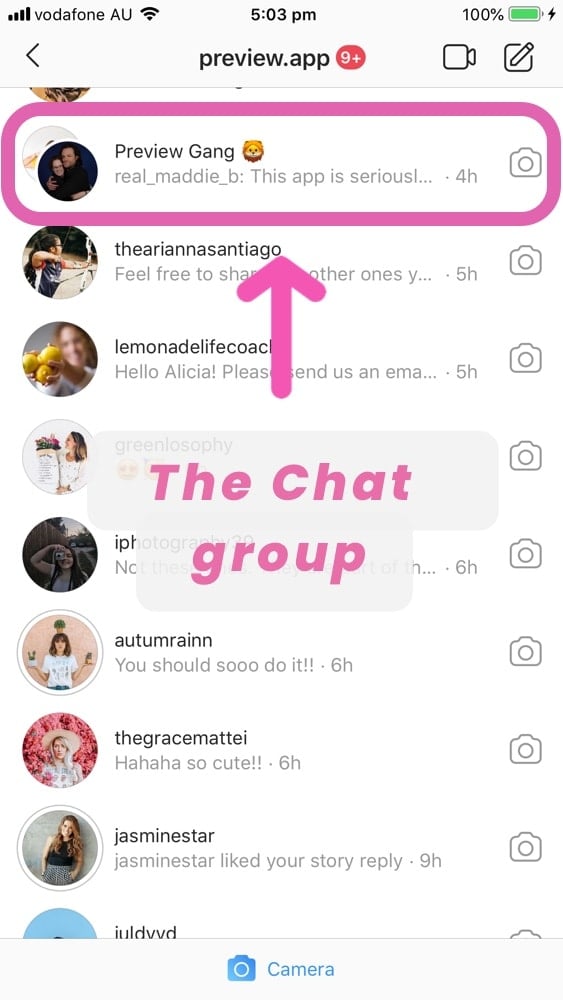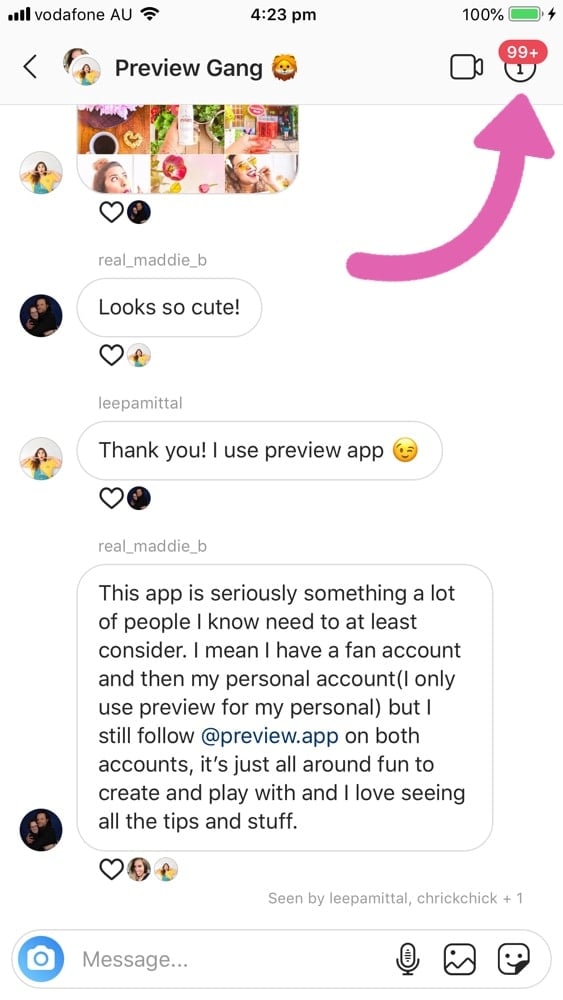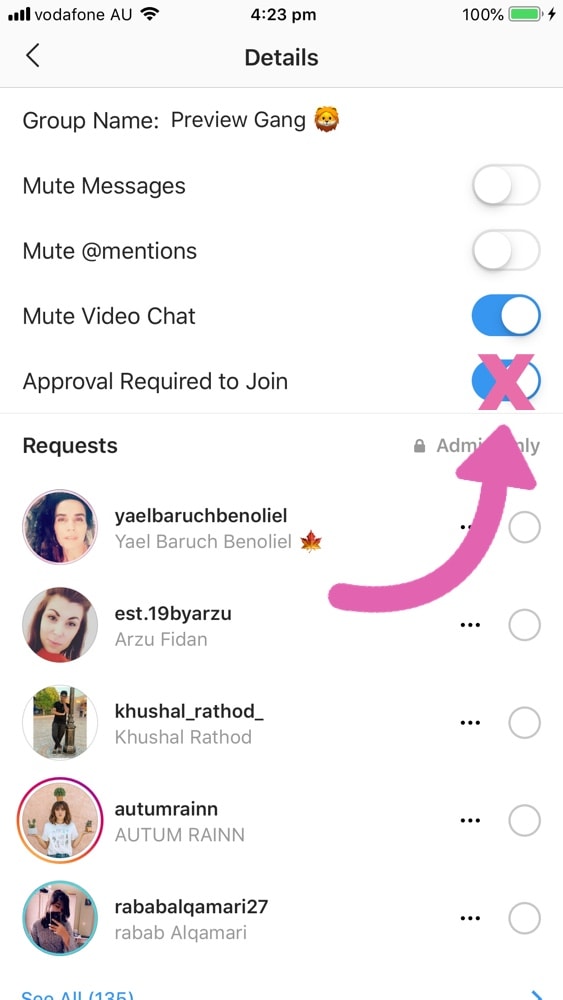 Take this opportunity to meet the people who joined your Chat. They are your most engaged followers.
And my absolute personal favorite trick is:
You can use IGTV to get the "link" button and the "swipe up" feature in your Insta Story.
How?
Instagram allows you to add a "real" link in your IGTV caption, no matter how many followers you have.
As soon as you post your IGTV video, you will be able to add it to your Insta Story using the Swipe Up feature.
It requires a bit more planning, but it's really fast and fun.
Click here to see an example.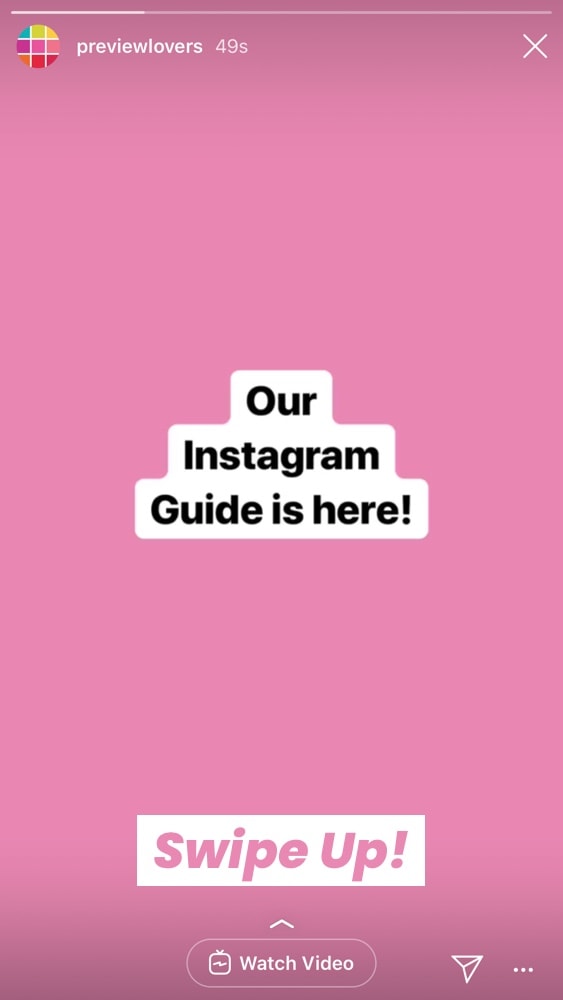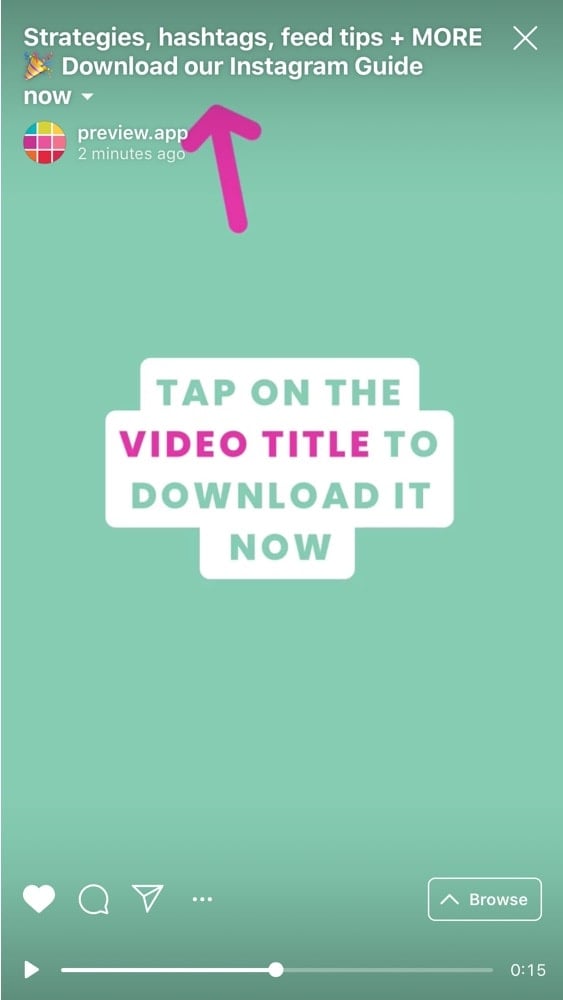 Here is how to do it:
Create a quick IGTV video (a few seconds) with an arrow pointing towards the title of your video
Tell people to tap on the title of the video to get the link
In your IGTV caption, add the link
Post the video on your IGTV channel
Done!
If you want me to write a quick tutorial on how to create a video like this, let me know in the comments below.
Now, you can add the link in your Insta Story:
Open your Insta Story
Click on the "link" icon on top of your screen
Select "+ IGTV Video"
Select the IGTV video
Done!
People will be able to swipe up, see your video and click on your link in your IGTV caption.
It sounds long, but it's super fast and one of my favorite ways to share links in Insta Story.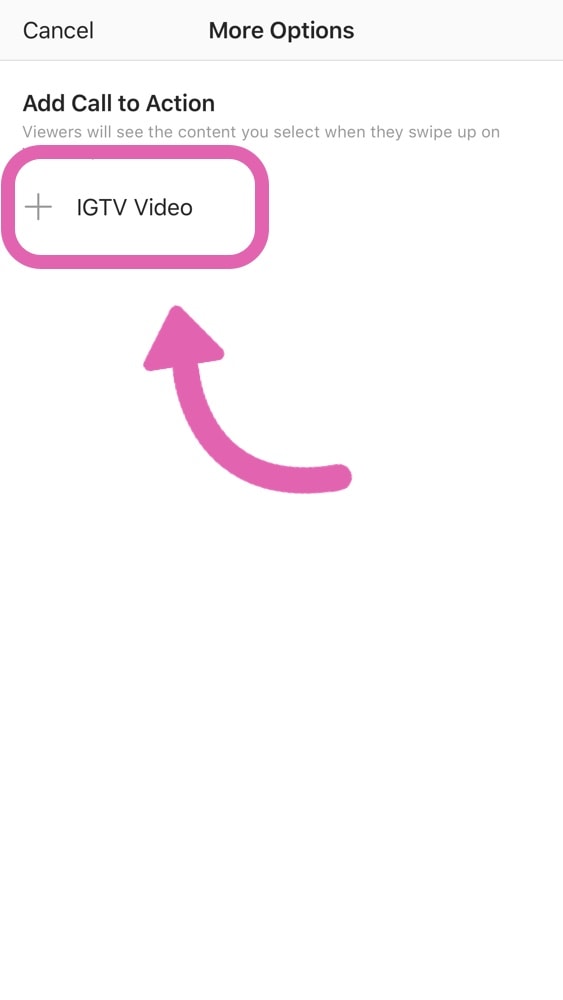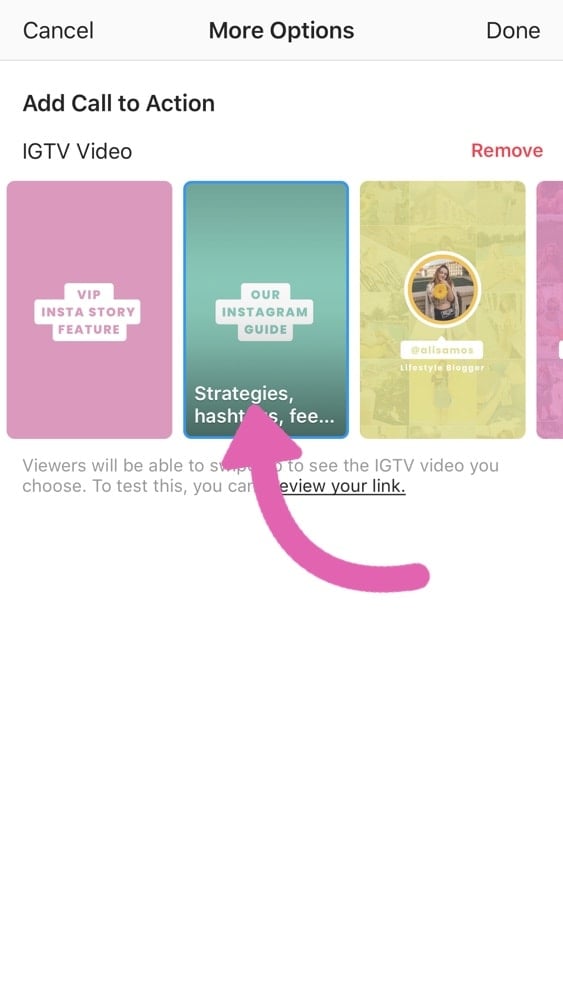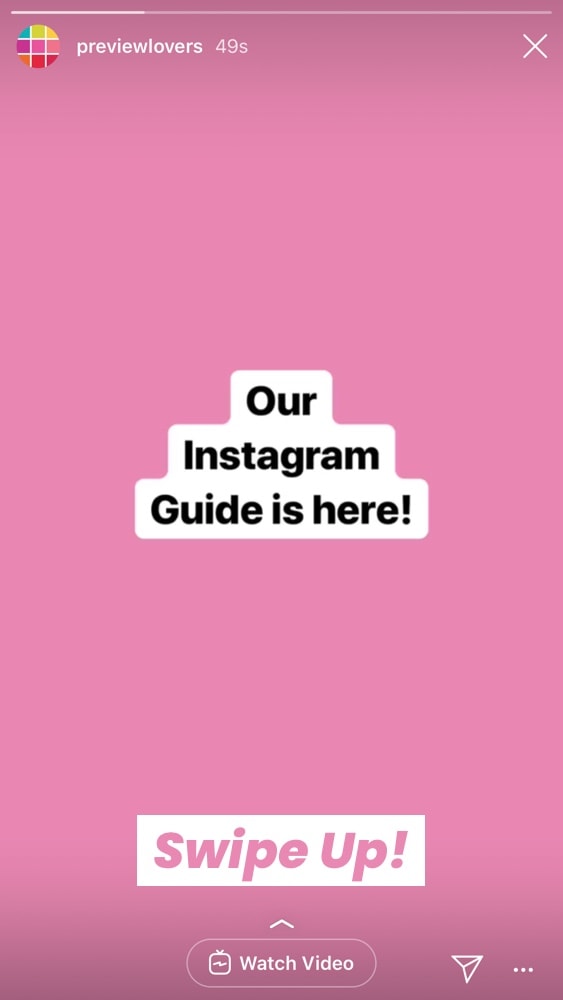 I really hope you found these tricks useful.
If you have any questions, don't hesitate to ask! I'm here to help.
And until next time, see you on Instagram ? @preview.app.
Alex