Want to show someone's profession or description under their username, when you tag them on your post, on Instagram?
This special tag is called an "Enhanced Tag".
It shows the "Profile Category" the person chose for their page.
Here is how it works:
How to tag a person and show their category on Instagram?
To tag someone and show their page description:
Upload a new post on Instagram
Tap on "Tag people"
Select "Add Tag"
Tap "Show Profile Category" to display the creator category
Done
Note: If you use Preview App to auto-post to Instagram, you can add the Enhanced Tag after posting. See the next section below.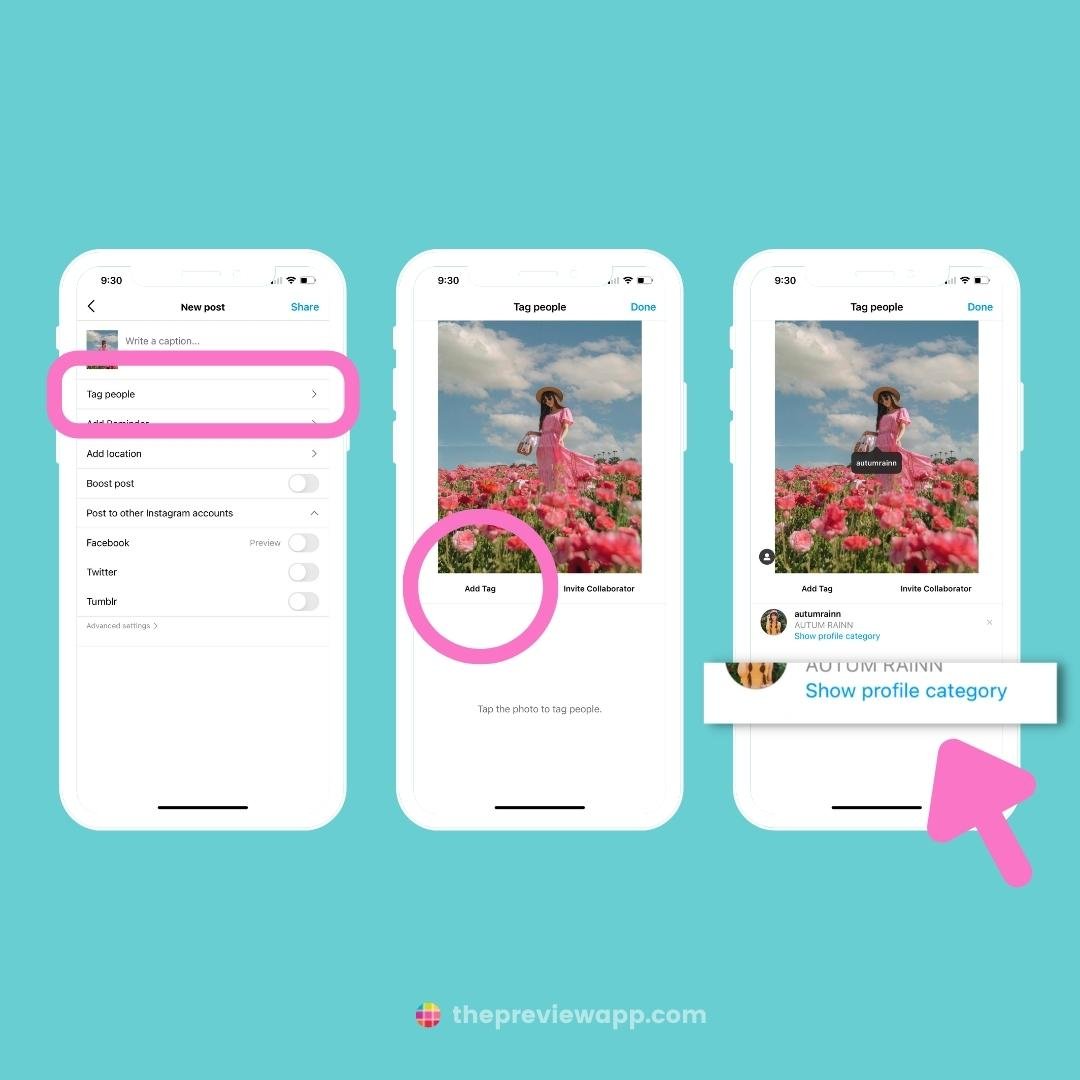 How to show the Profile Category on the tag of an already posted Instagram post?
If you want to add an Enhanced Tag on an already posted post:
Press on the three dots "…" on top of your post
Tag the person, or
Press on the blue "Show profile category"
If someone tagged you, but didn't turn on the "Show profile category, you can ask them to use these steps.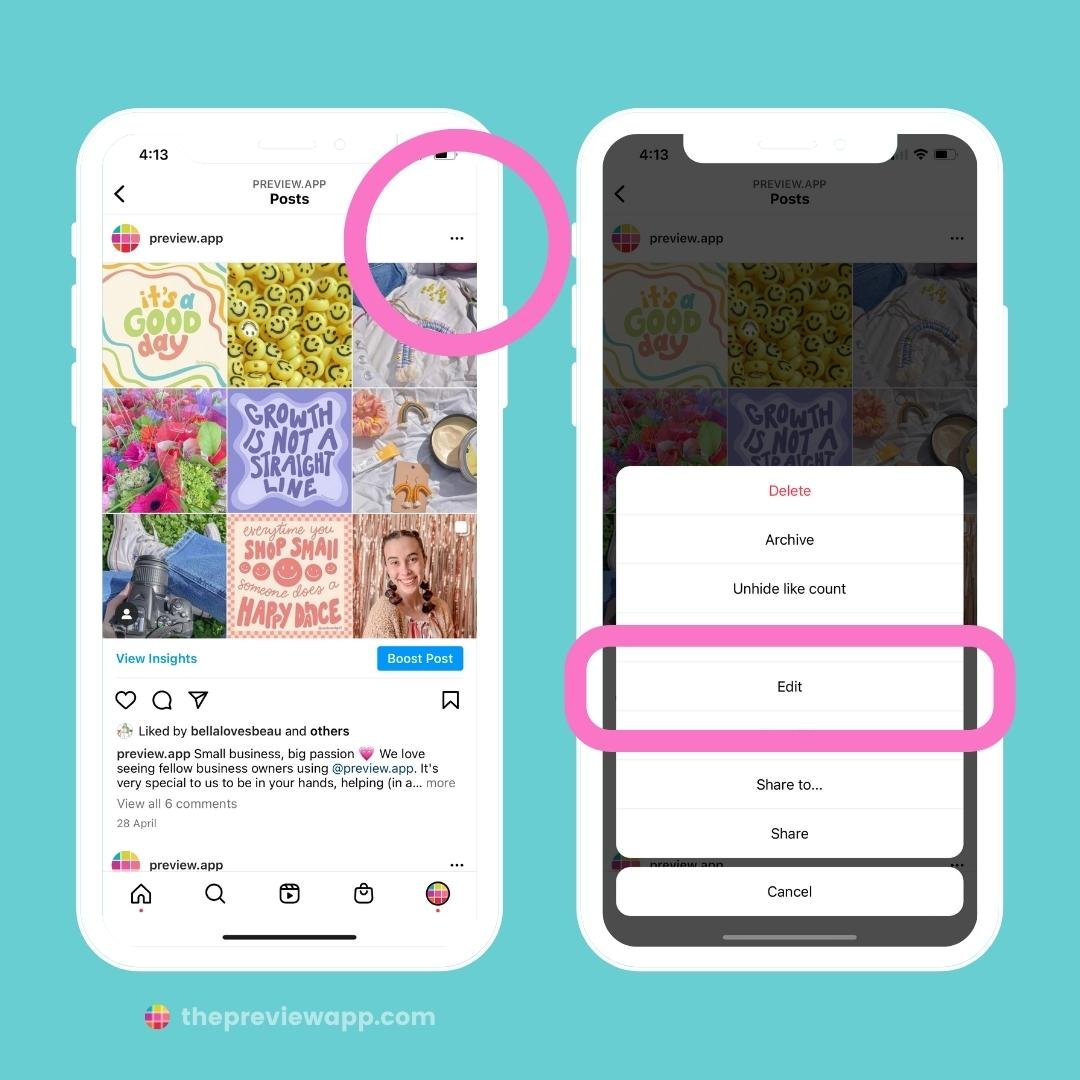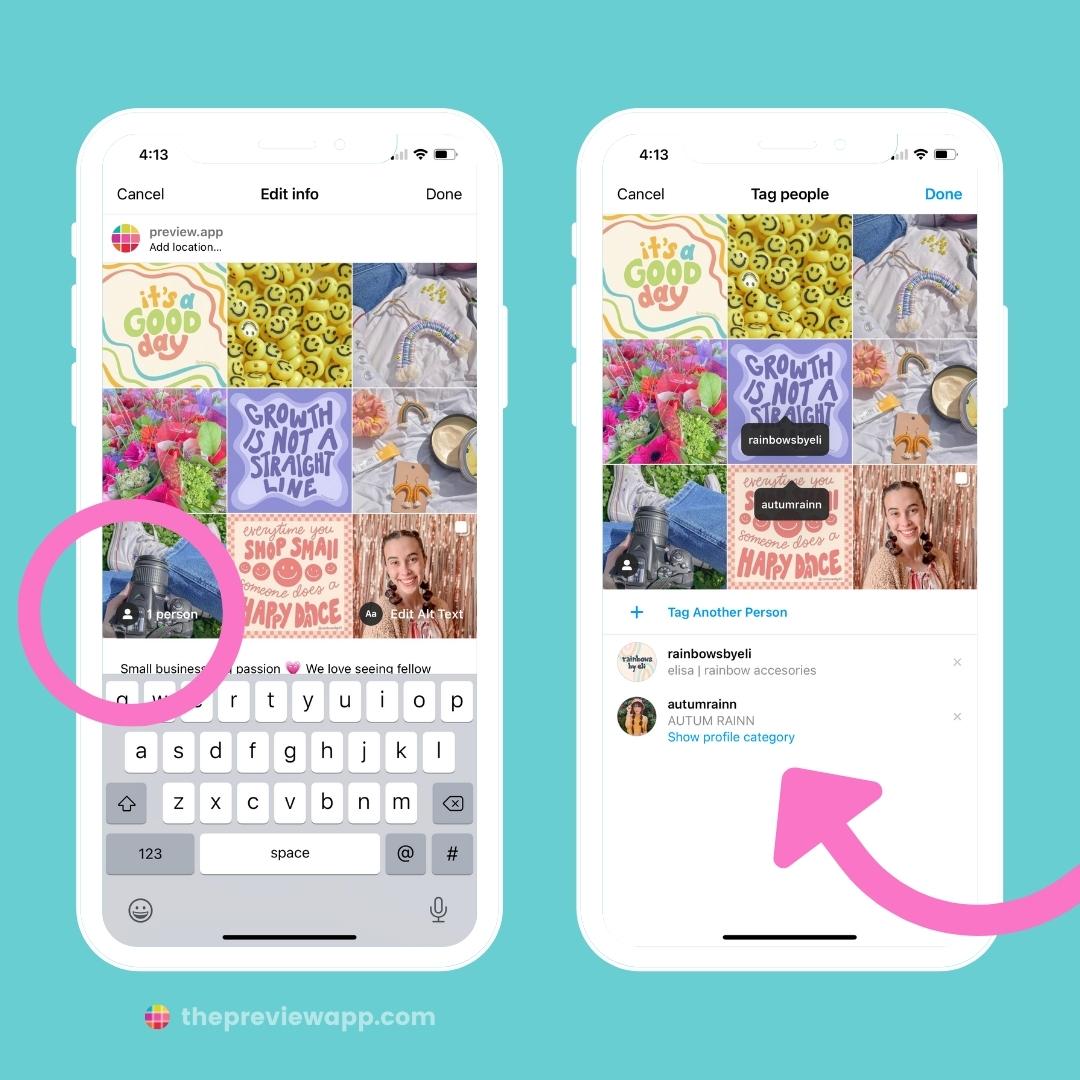 Can't see the "Show profile category"?
What if you try to show someone's Category but the Show profile category doesn't appear?
It means the person has not set up their own Enhanced Tag yet.
You can only tag them normally, without an Enhanced Tag.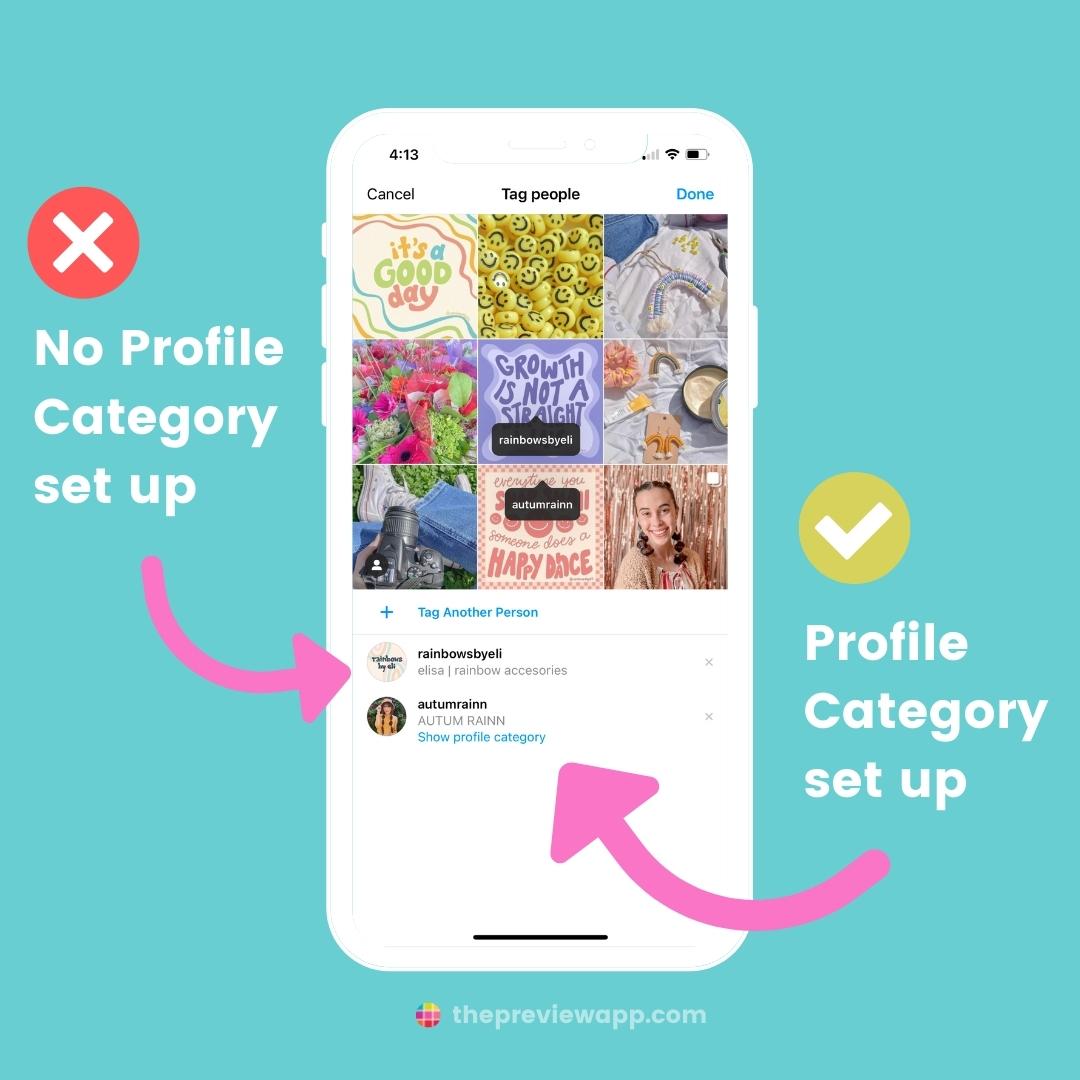 How to set up your own Instagram Profile Category?
Want people to be able to tag you and show your category / profession / business type?
Make sure you have a Creator or Business Instagram Profile
Tap on "Edit Profile" under your bio
Update your "Category"
Done!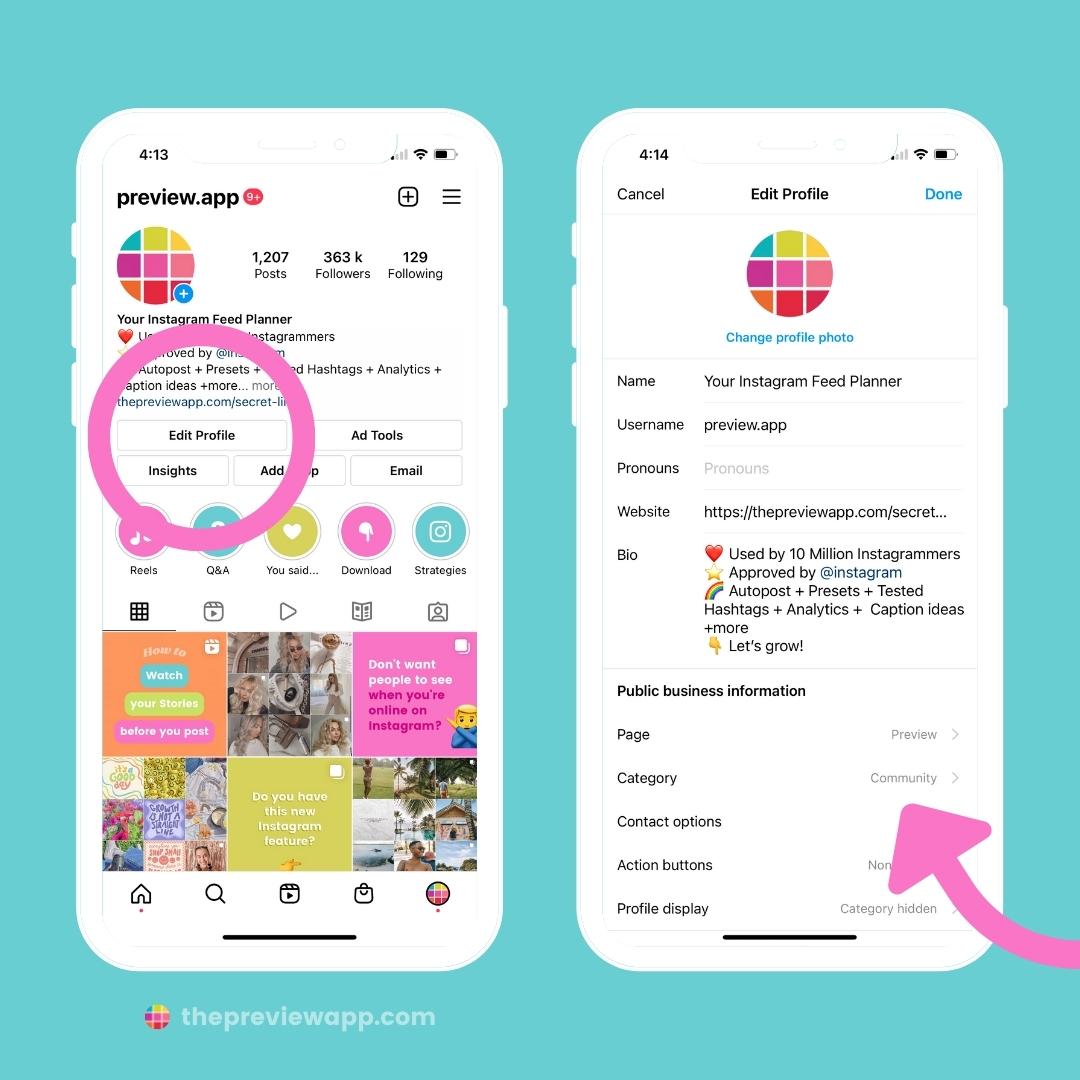 Let me know if you have more questions about this Enhanced Tag feature.
Otherwise, have fun planning your posts!