Need help with Instagram hashtags?
Hashtags have changed in 2022.
Let's get straight into it: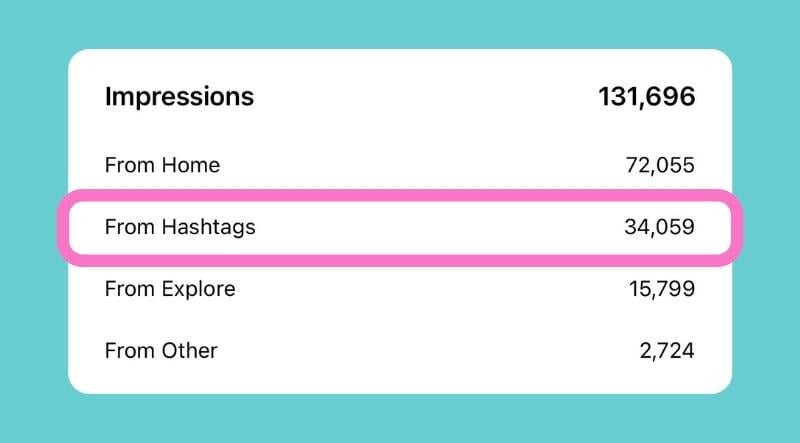 I found that hashtags performance depends on the quality of your posts.
If your post gets more comments, likes, saves and shares than usual, hashtags will boost your post.
Which makes sense. 
It seems like the Instagram Algorithm shows your post to your followers first. 
If your followers are engaging with your post (that is, if they are liking, commenting, saving or sharing it), the Algorithm will think:
"People like it! Let me show this post to even more people!"
And that's when you can be seen even more on the Hashtag Pages!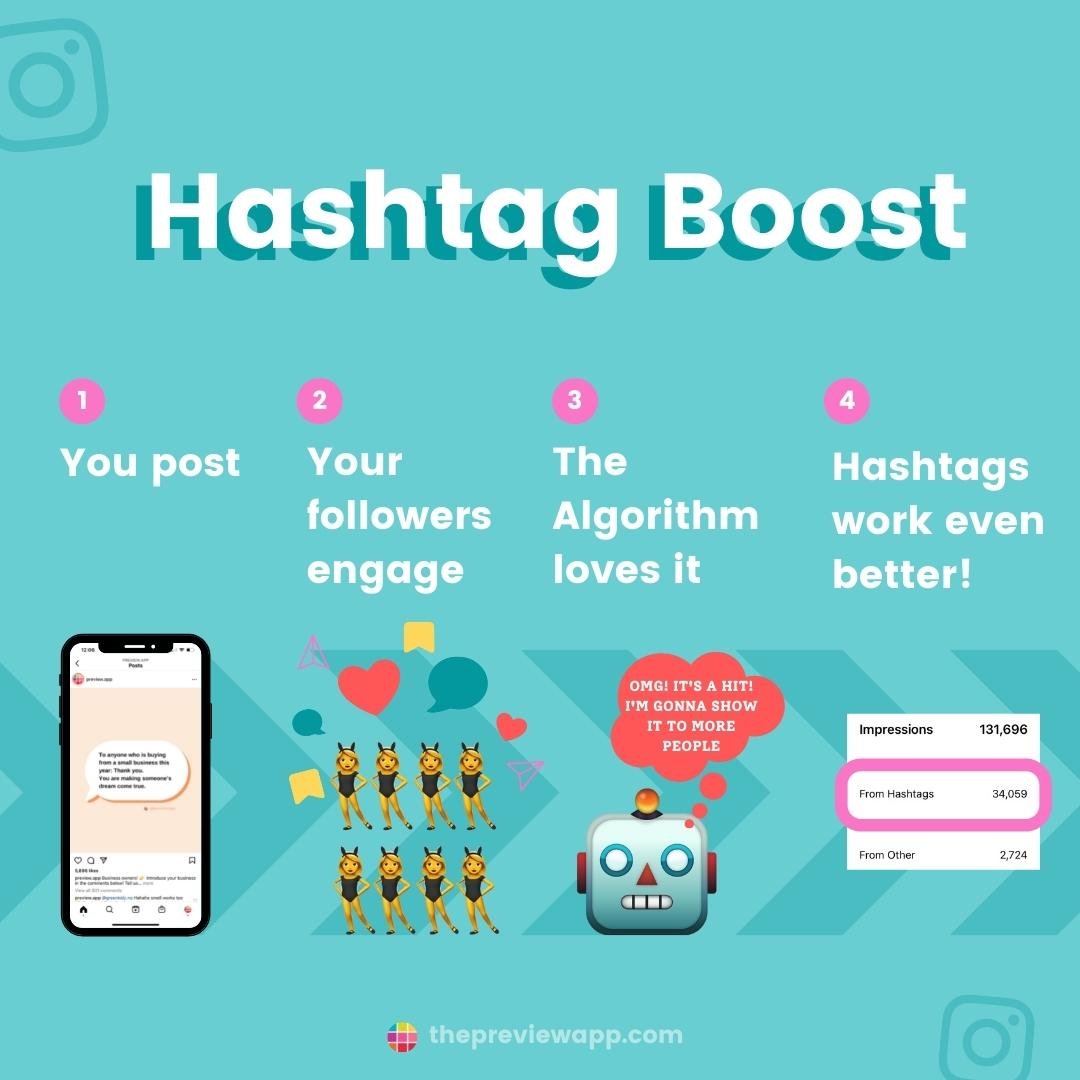 3. Should you care about the hashtag sizes?
Should you use only "small" hashtags?
Should you avoid "big" hashtags?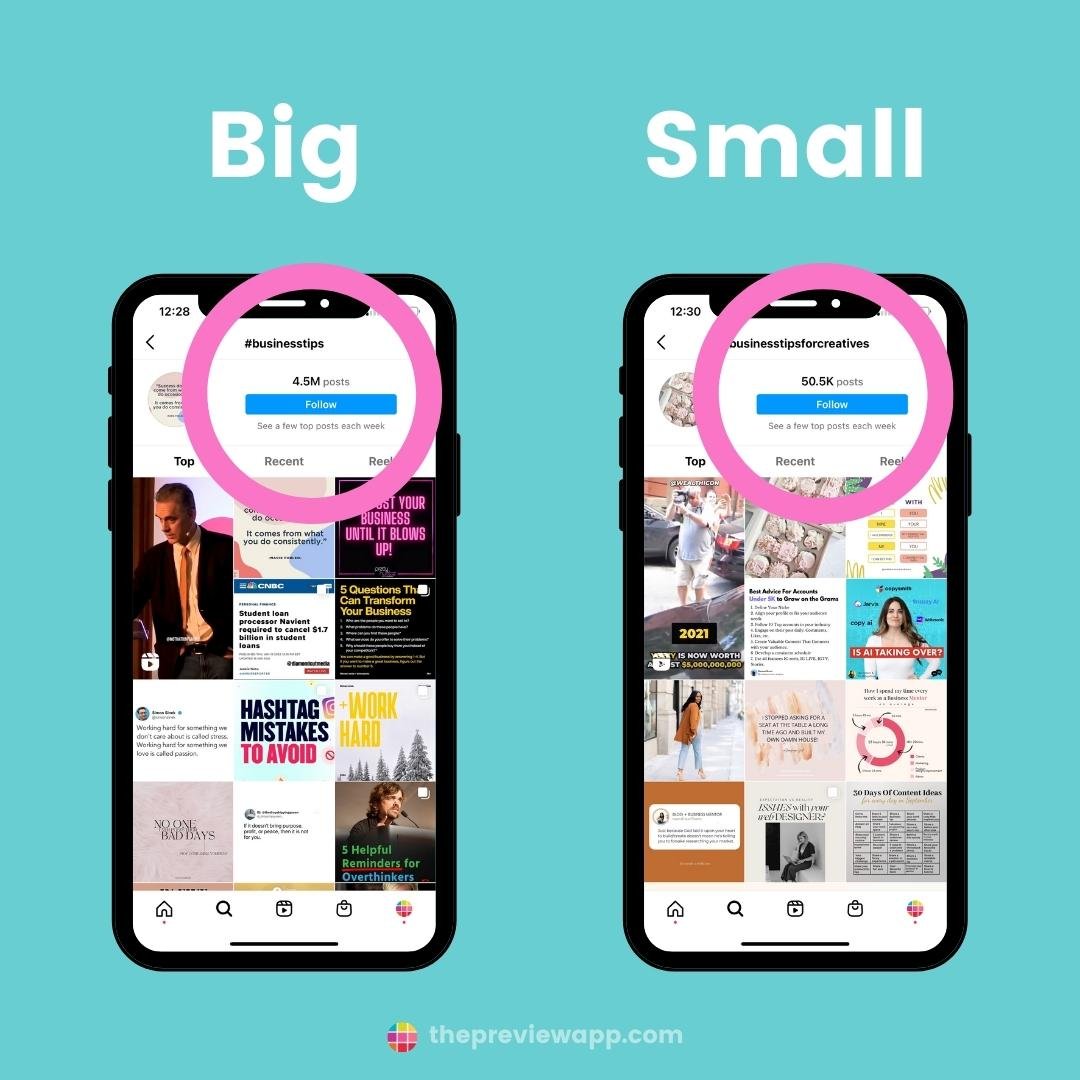 In my experience:
Don't worry about hashtag size too much.
The most important is to use hashtags that make sense for your account or business.
This is because Instagram has the new Search feature. 
It allows people to type ANYTHING in the Instagram Search Bar.
Hashtags are keywords. So even if a hashtag is "big", it's still an important keyword you should use.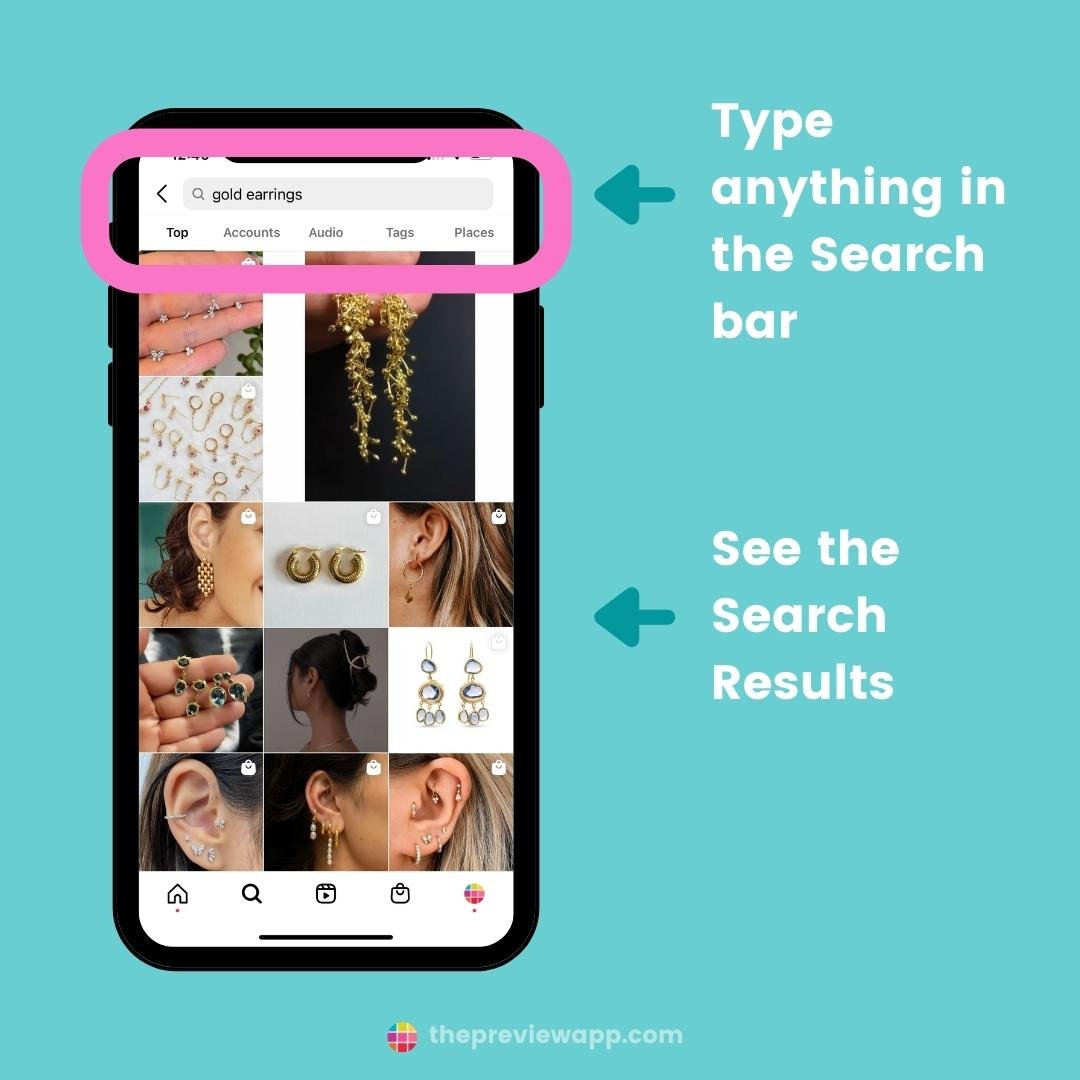 Plus, if you have a small Instagram account, you can still rank in the Top Post tab of a big hashtag page. 
Here's the proof:
I searched for #pearlearrings. It is a big hashtag.
The second post on top is from a small account, @lume.atelier. It is ranking next to huge accounts with hundreds of thousands of followers.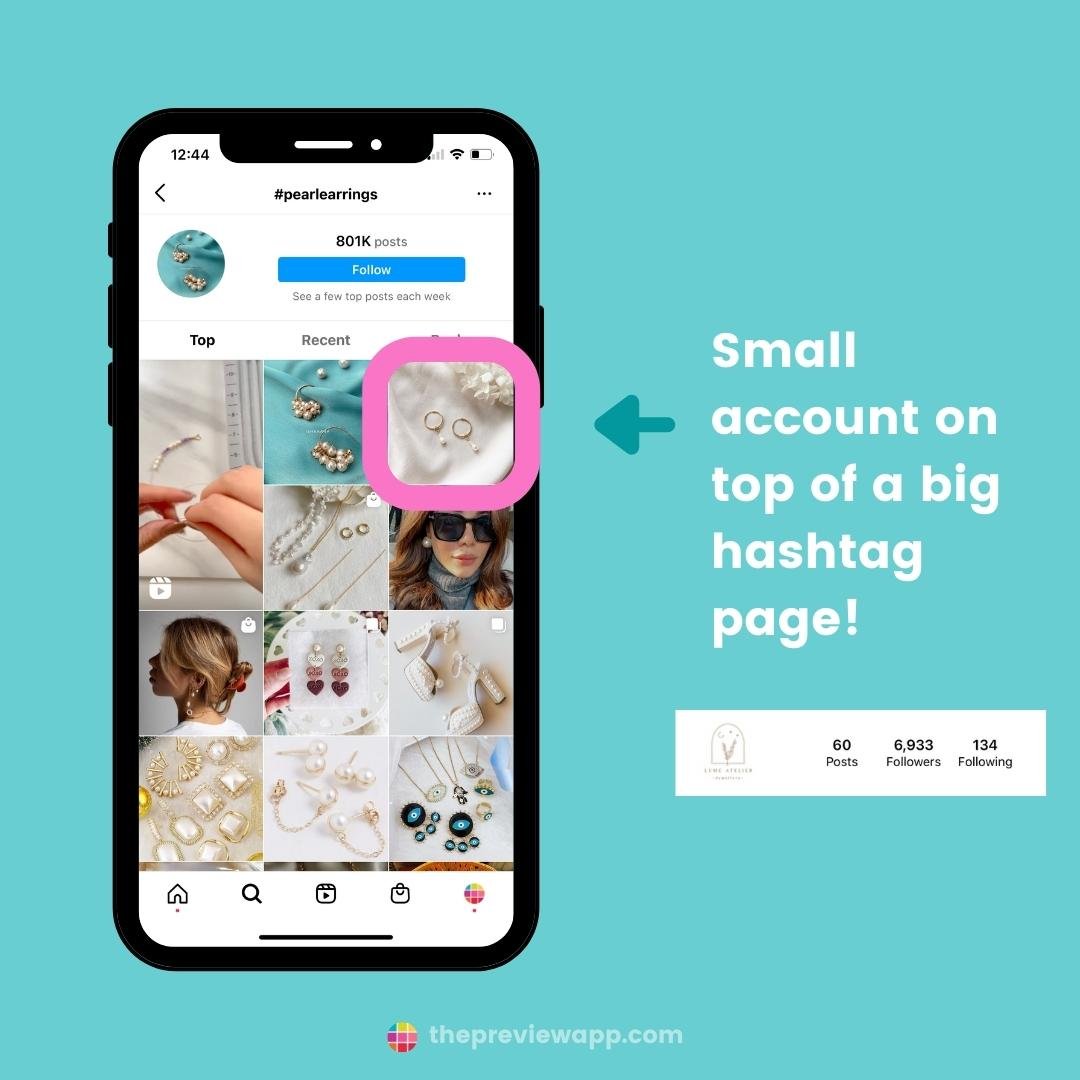 It could be YOU ranking on the front page of a big hashtag!
So take your chance with big hashtags too!
4. Instagram Hashtag Strategy Formula
So how to use Instagram hashtags?
Here is a strategy that works: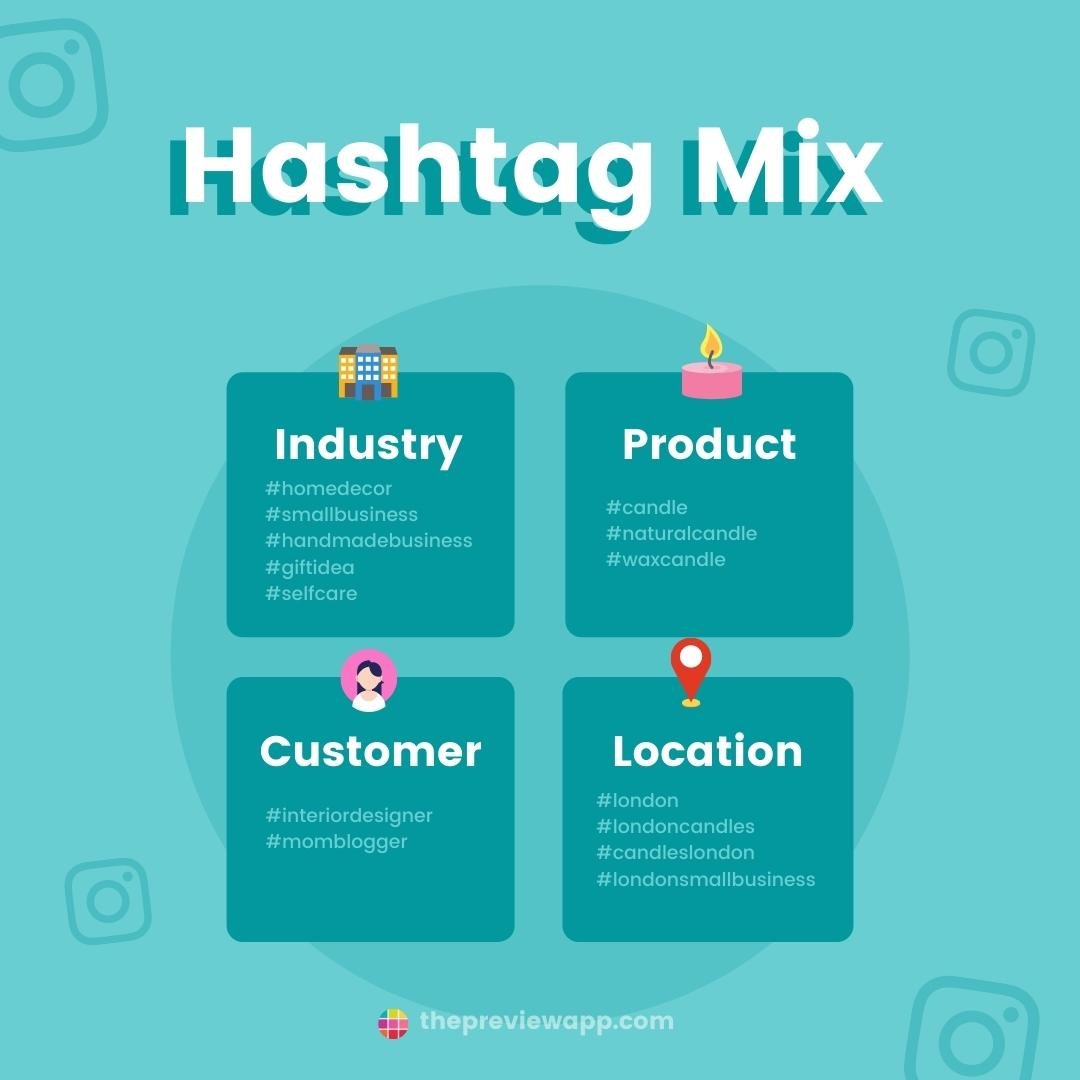 Use a mix of:
Industry hashtags
Product / service hashtags
Ideal customer hashtags
Location hashtags
Tip: You can find the best hashtags in Preview App. More about this below.
5. Instagram hashtag organizer
This is a time saver!
Save your hashtag sets so you don't have to write each hashtag one-by-one, for each new post.
Save them in Preview App. You can add them to your caption (or comments) in one tap: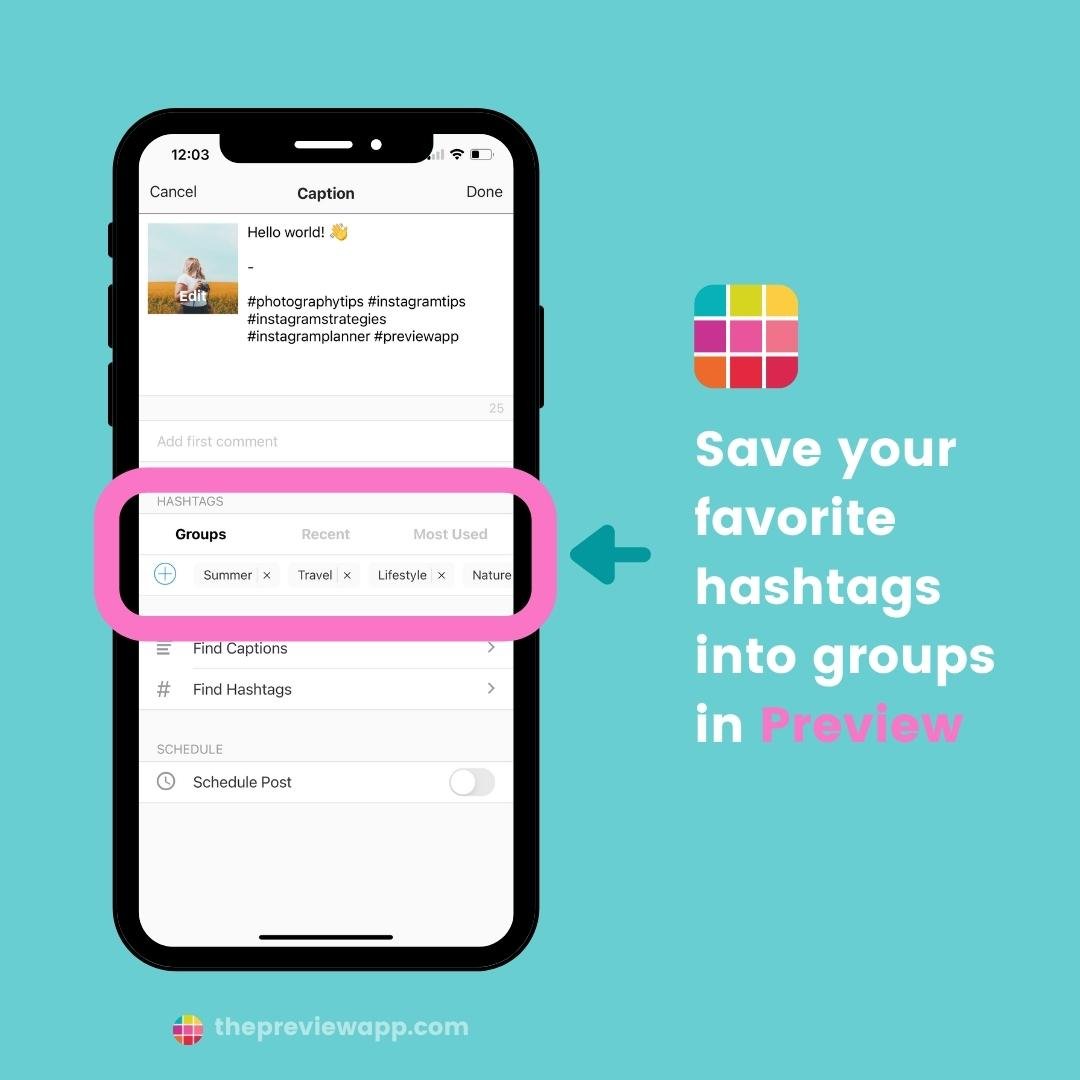 The cool thing about Preview is that it will also automatically analyze your hashtags, and tell you which ones are performing the best. More about that below.
6. Instagram hashtag generator
Need help finding the best hashtags?
And yes, Preview App has a feature for this too!
It's a Hashtag Generator – which a twist.
The twist is: The hashtag strategy has been done for you, by an actual human being!
Just type what your post, account or business is about and see all the recommended hashtag groups for you: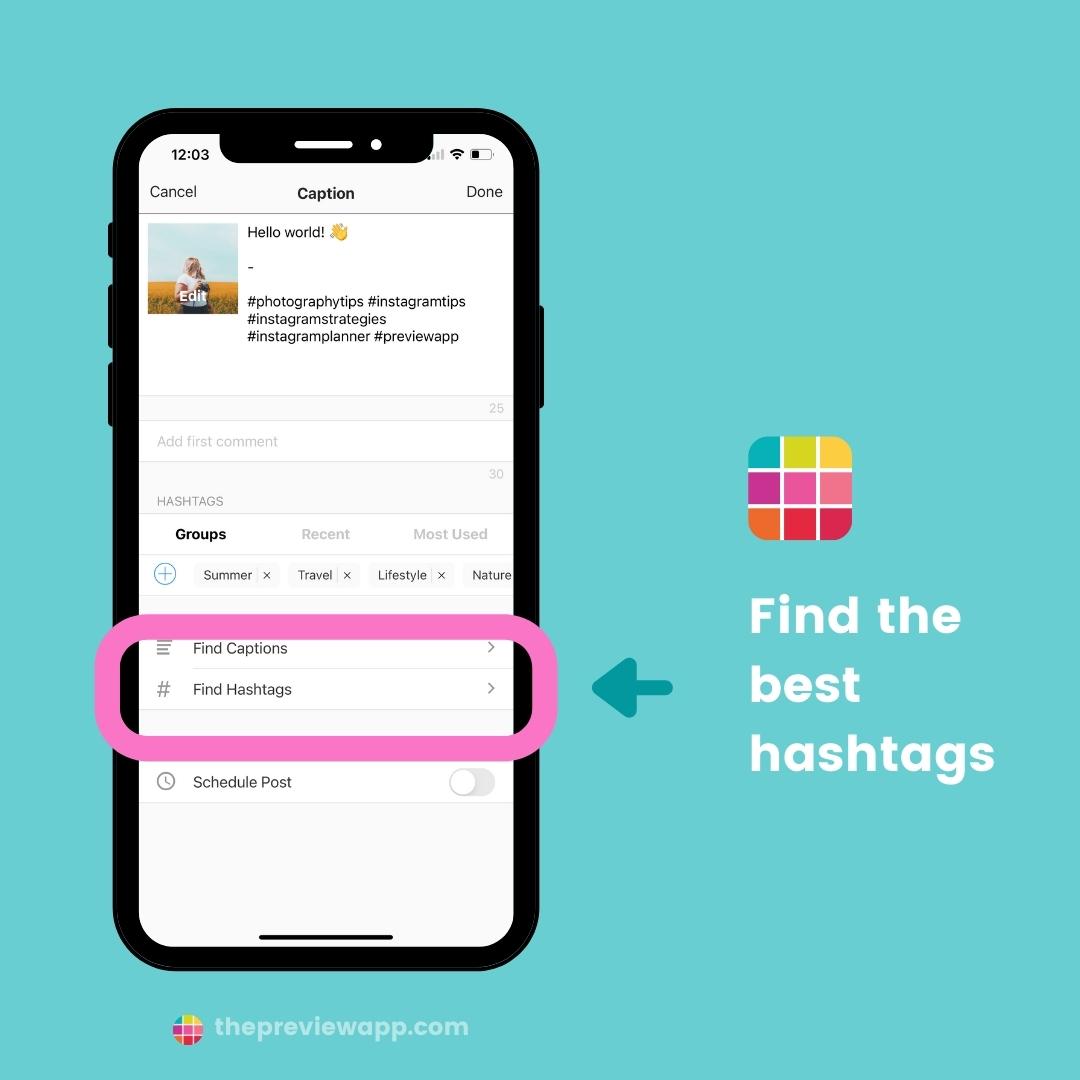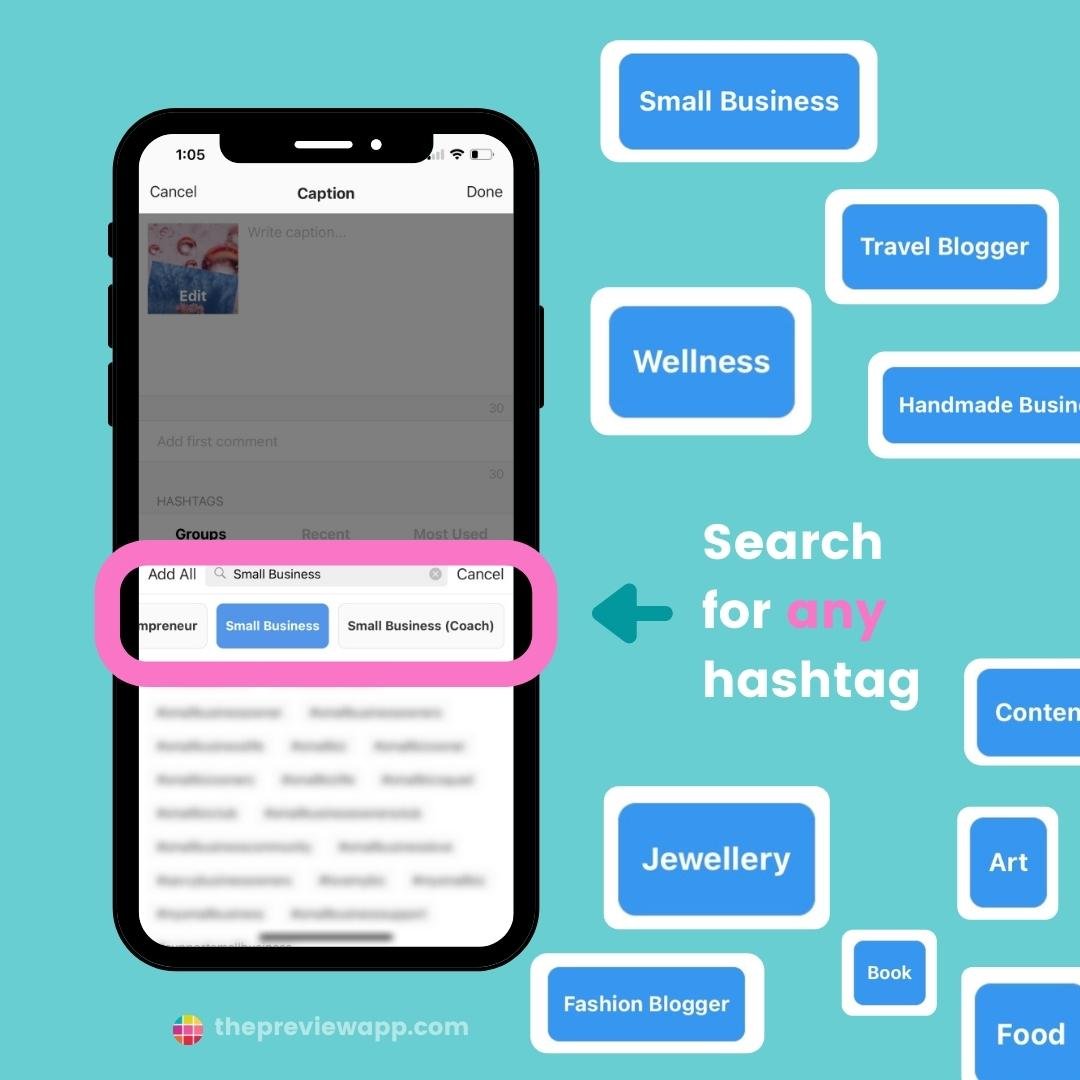 7. Your Instagram hashtag analytics
Probably one of my favorite features (along with Tip #8 below).
See which hashtags (and hashtag groups) help you grow the most.
Press on the "Analytics" button in Preview App
Scroll to "Top Hashtags"
Press "See More" to see your hashtag ranking by likes, comments and engagement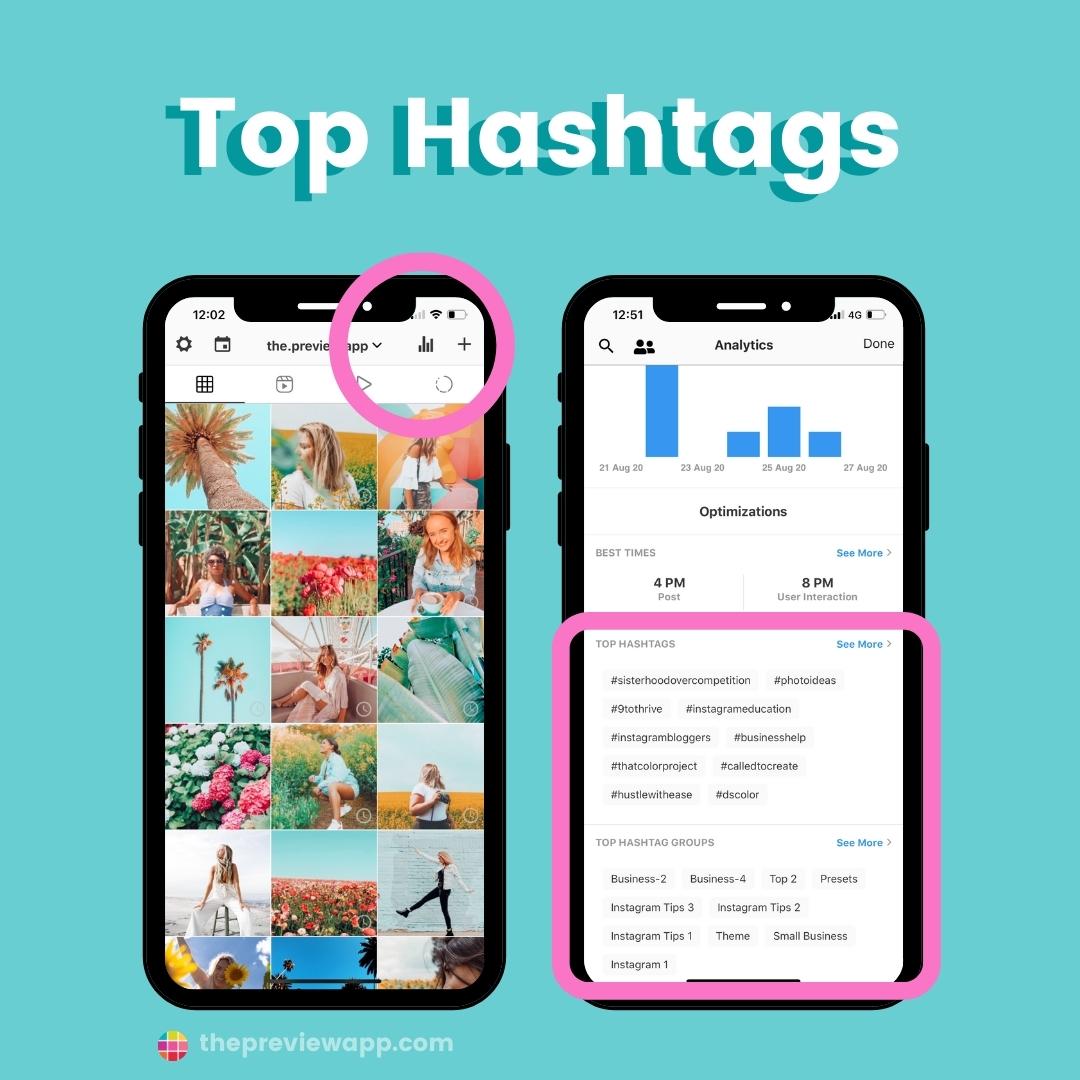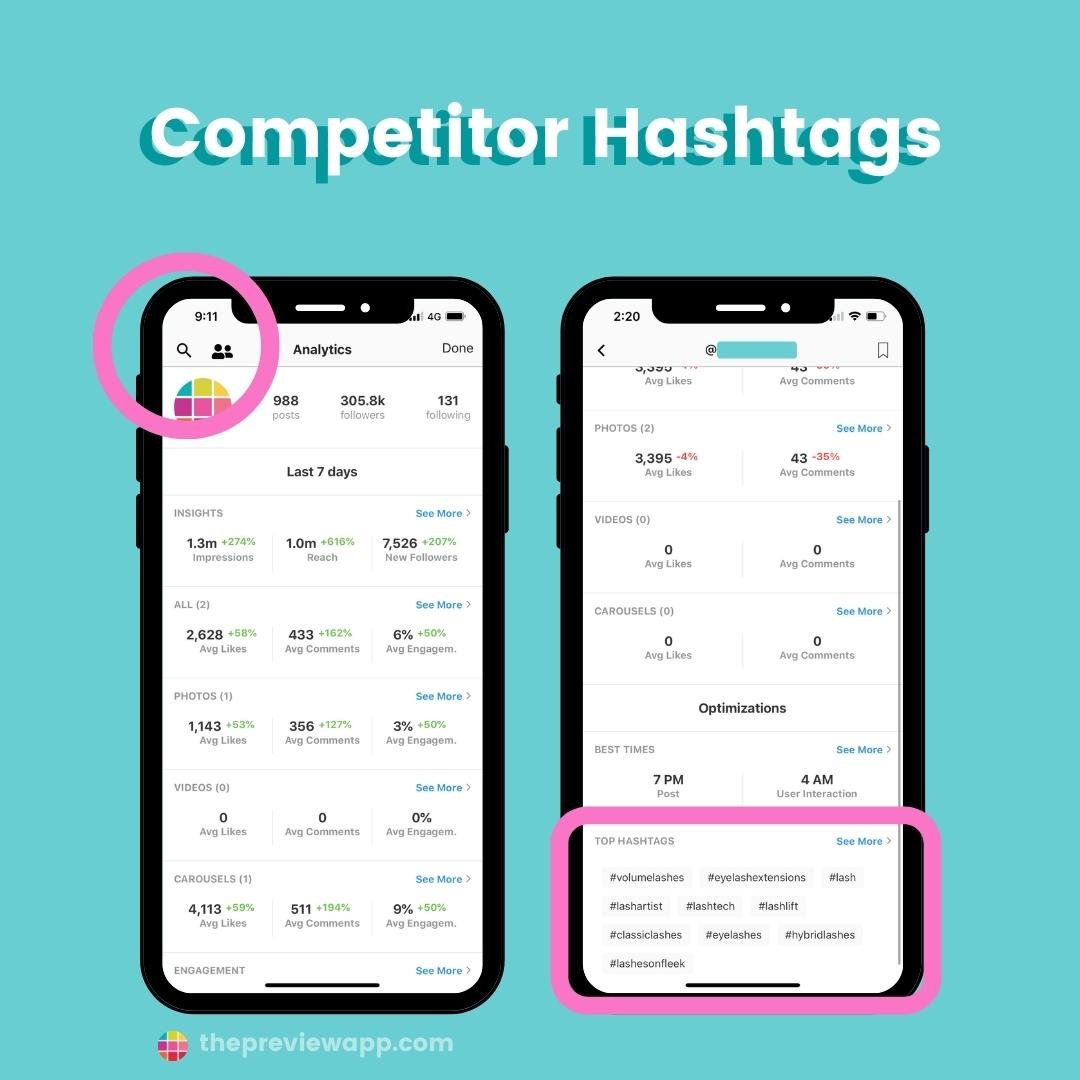 9. Instagram hashtag limit
How many hashtags can you use on one post?
Right now, Instagram gives a limit of 30 hashtags per post.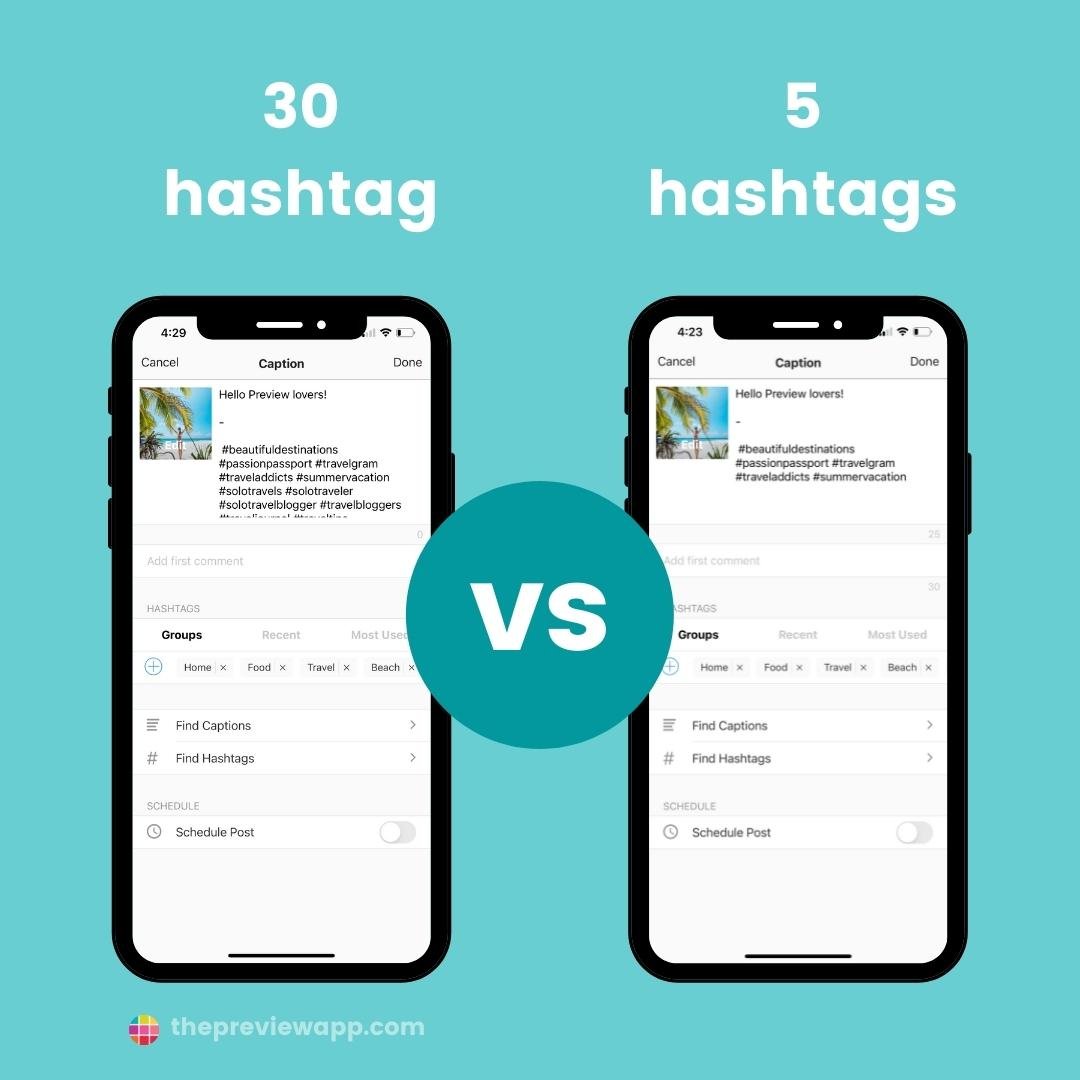 I have personally seen people get amazing results by using all 30 hashtags.
I have also seen people growing by using 5 hashtags only.
So my recommendation is:
Test it for yourself.
Here's how to test what the best number of hashtags is for you: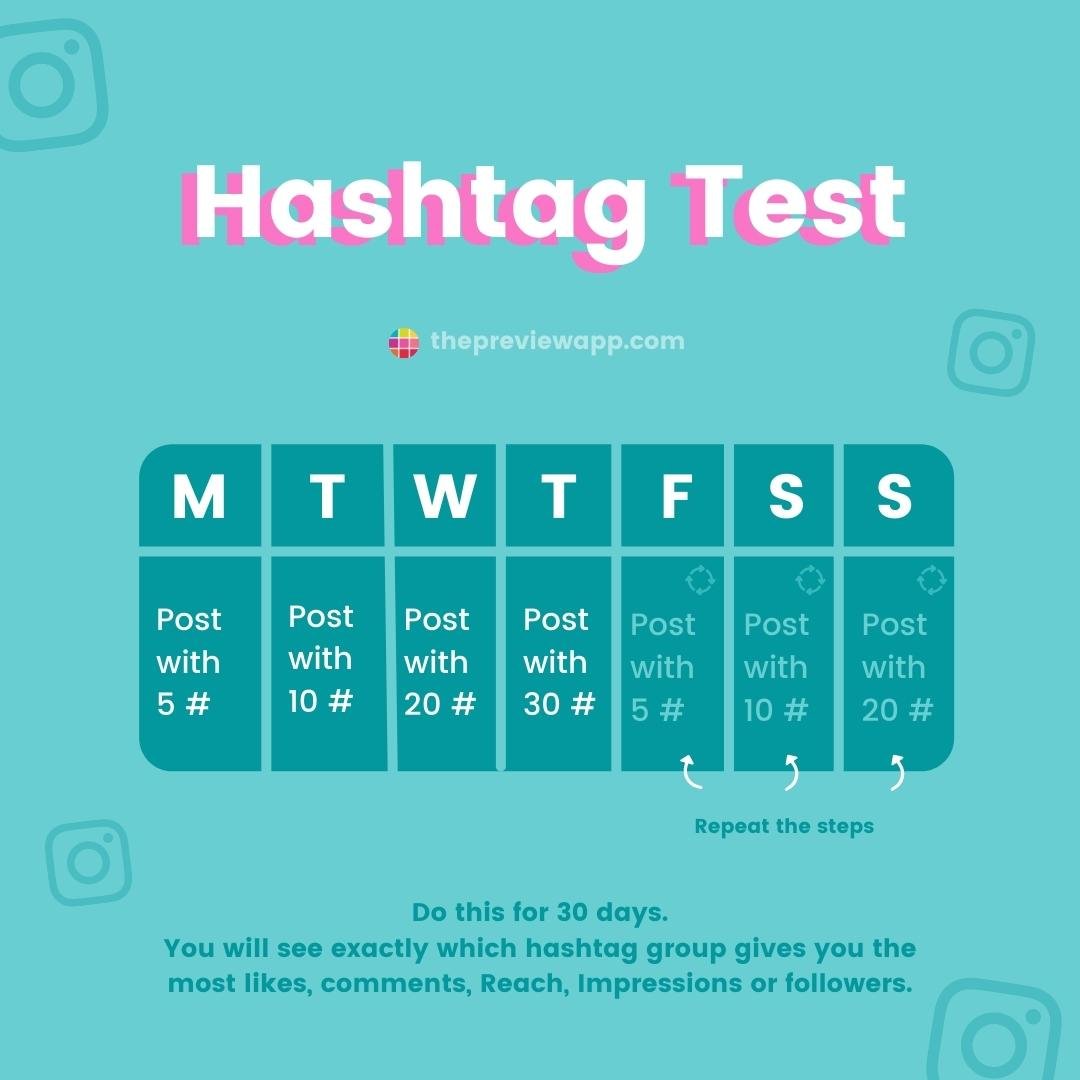 Create 4 hashtag groups, with different number of hashtags in them:
Hashtag Group #1: Save a hashtag group that has 5 hashtags in it
Hashtag Group #2. Save another hashtag group that has 10 hashtags in it
Hashtag Group #3. Save another hashtag groups that has 20 hashtags in it
Hashtag Group #4. Save another hashtag groups that has 30 hashtags in it
Once again, you can use the Preview's Hashtag Organizer (from Tip #4) to save your hashtag groups. It will make your life MUCH EASIER.
Then post each hashtag groups during different days.
For example:
Monday: Hashtag Group #1
Tuesday: Hashtag Group #2
Wednesday: Hashtag Group #3
Thursday: Hashtag Group #4
And so on.
After a month, you will see exactly what number of hashtags works the best for you. Because you will see when you get more Reach, impressions, likes or followers.
11. Instagram hashtag count
A lot of people ask me:
"How can I see how many hashtags I use? I don't want to go over the 30 hashtag limit."
Once again, there's a handy feature in Preview App.
Look at this number. It will turn red if you go over the limit: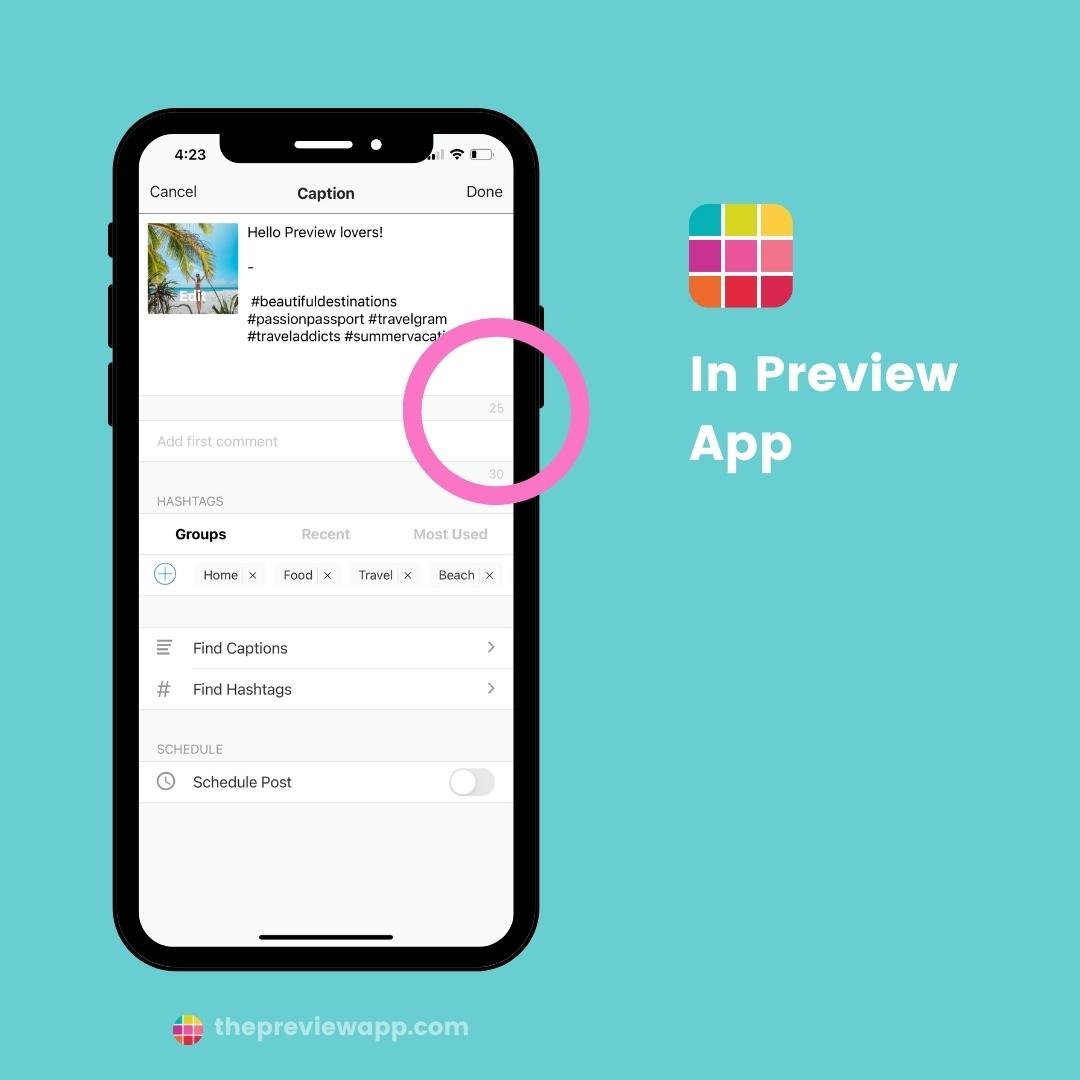 Let me know if you have other hashtag questions. I'll be happy to help.
Otherwise, have fun creating your own hashtag strategy!