You can use Preview app to edit your Instagram photos like bloggers.
The cool thing about Preview app?
It's an Instagram preset app + feed planner app.
This means that you can edit your photos in the app, and at the same time see how your Instagram feed will look like before you post on Instagram.
One click = one preset = one photo transformation.
One app = to create a beautiful feed.
Here's an example: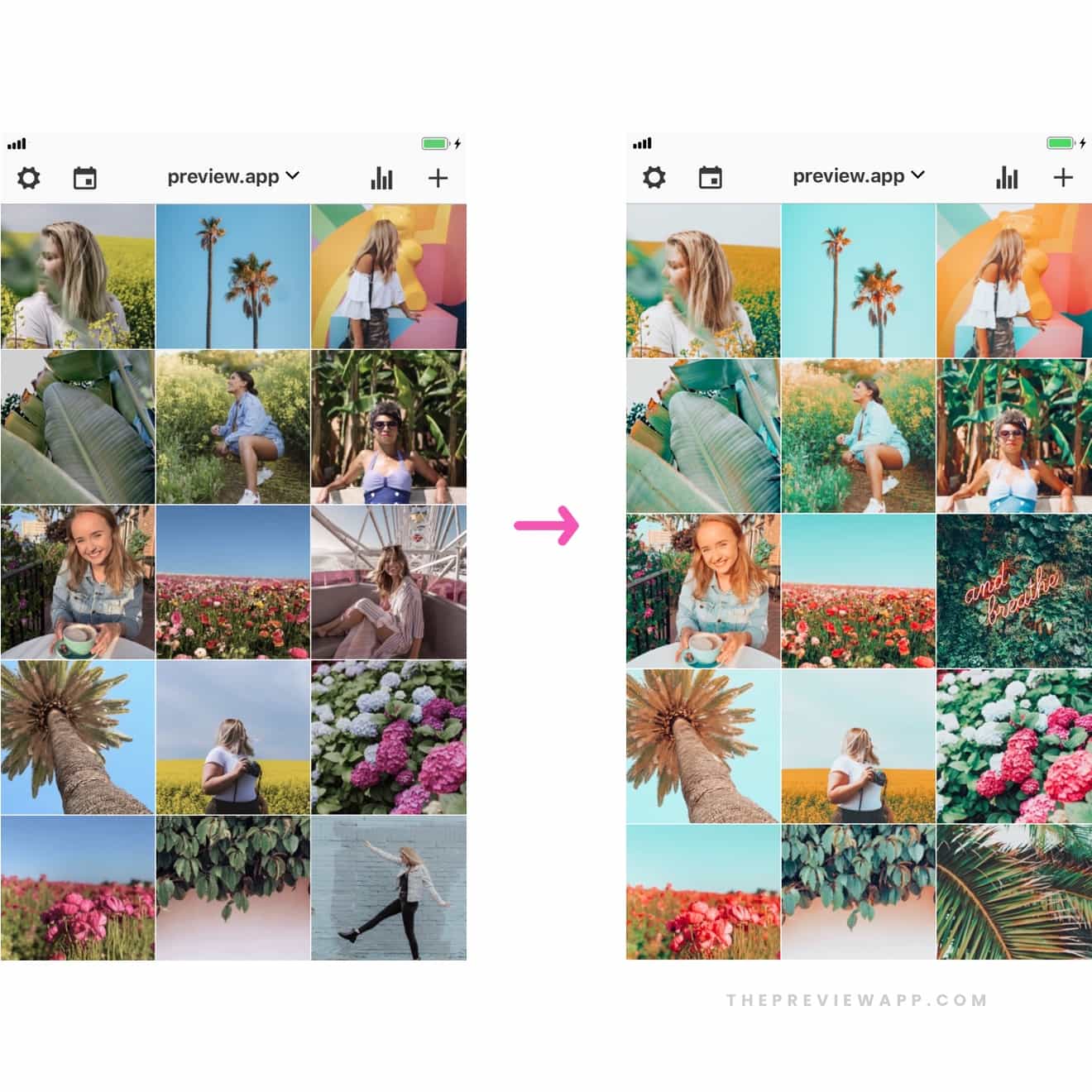 There are so many Instagram blogger and influencer presets in the app.
Here are my 3 favorites to achieve the "Instagram blogger look":
1. The "Blogger" preset pack
In the Blogger preset pack, you will find a variety of different blogger presets to achieve the typical "Instagram blogger look". Filters in this pack range from a subtle blogger filter to filters that pop more. If you love presets that give you tanned skin like you just came back from the Bahamas, you will love these filters.
Here is just one example using one preset from the Blogger pack: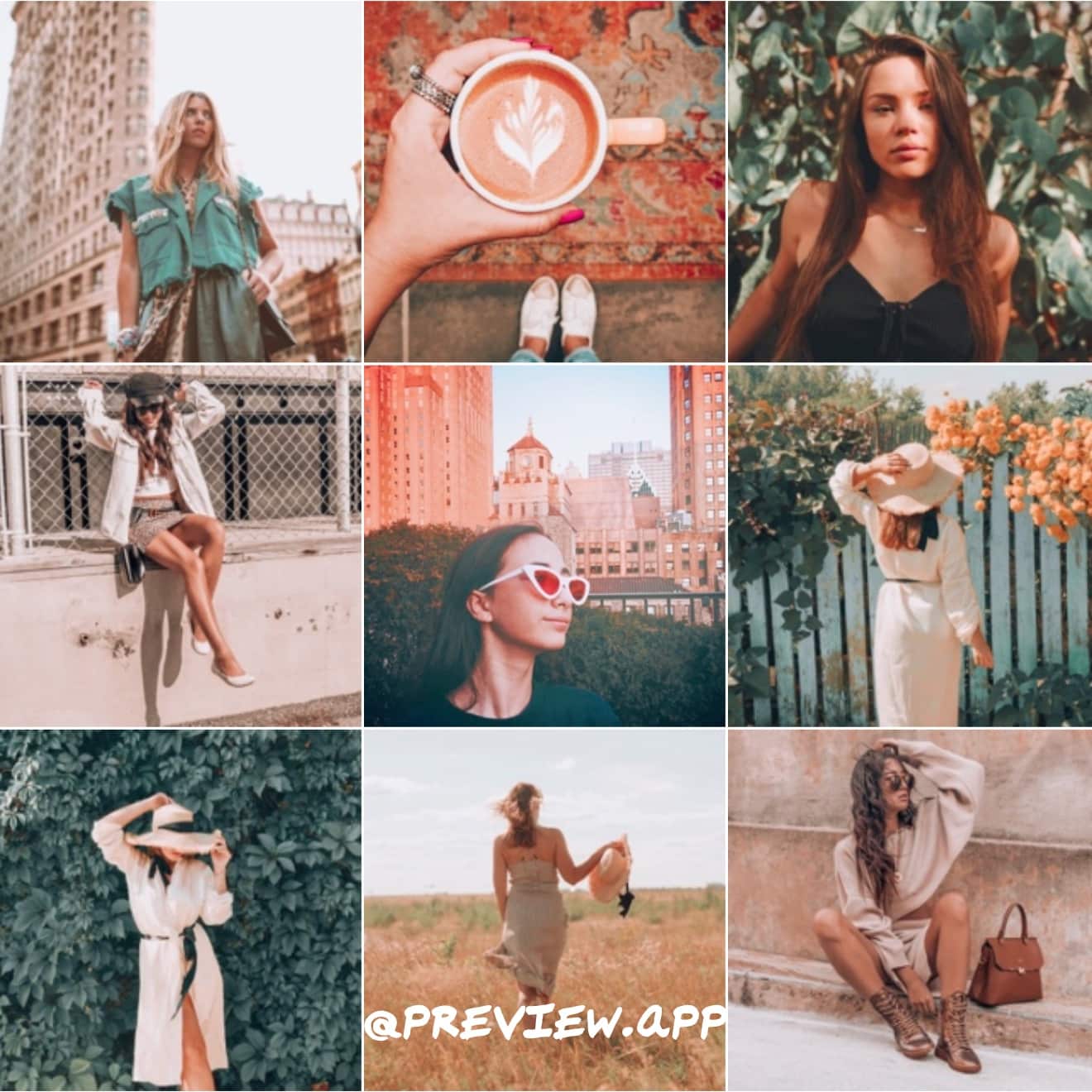 2. The "Orange" preset pack
The "Orange Instagram blogger look" is mega popular.
If you love orange pops in your feed, this is the blogger presets pack for you. Some filters will give you that "orange skin" finish (don't worry, some of the presets are hard core, others are more subtle; plus, you can always reduce the intensity of the preset).
Here is an example using the Orange preset pack: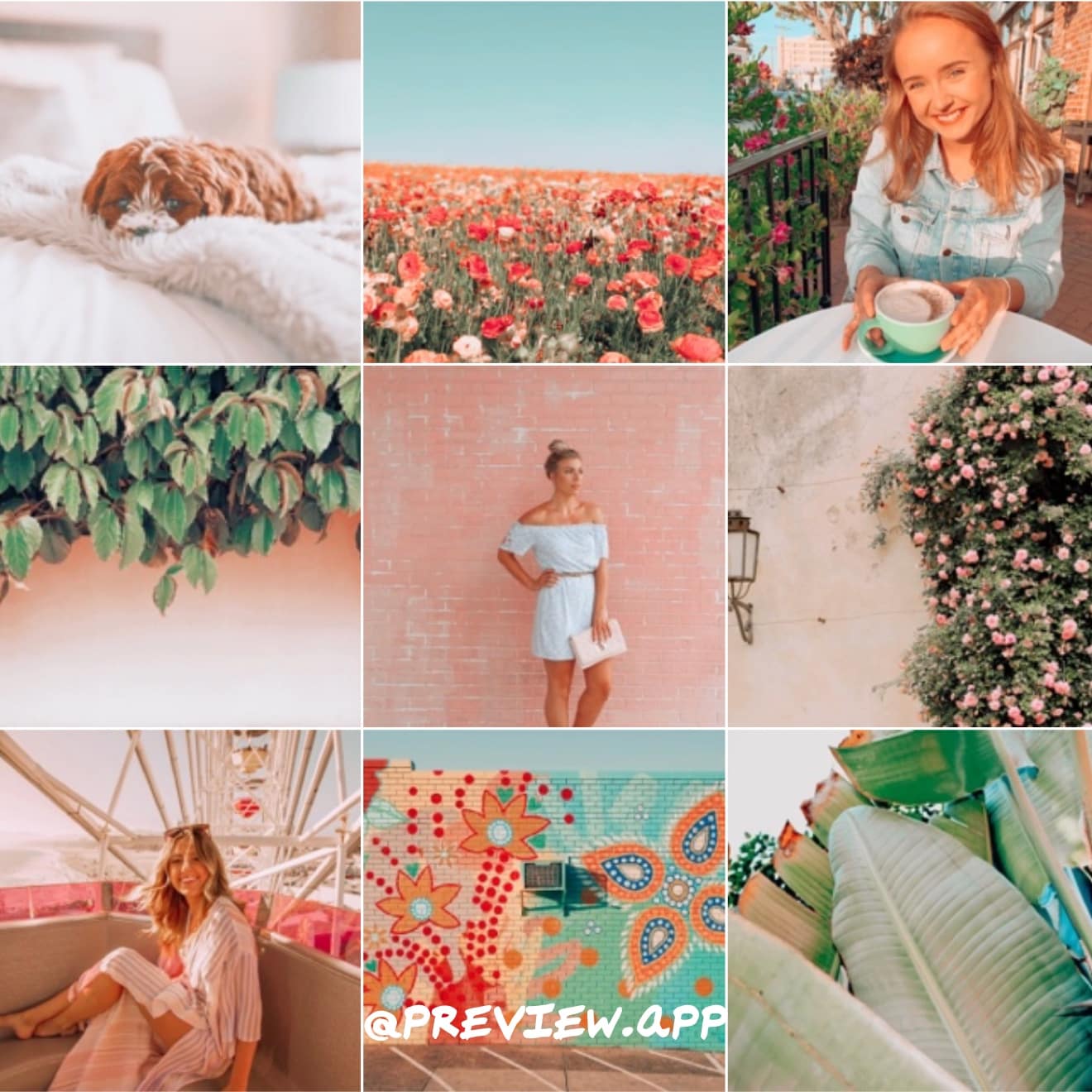 And lastly, if you love super colorful, fun blogger Instagram feeds, you will love the "Fun" blogger presets. What's different about this presets pack?
The colors pop, especially the blues and the greens. Take photos of nature, blue sky and colorful things and see how your Instagram feed will transform.