Looking for awesome Instagram captions for clothing brands?
People are scrolling fast.
You need to get their attention. Fast.
You need captions that not only catch people attention, but also sell – without sounding salesly.
You want people to imagine themselves already wearing your clothes.
And you also need captions to relate to them.
Captions that speak their language.
All the captions are inside Preview App.
The amazing thing about Preview is that you can plan your posts in advance, plan your captions too and find caption ideas.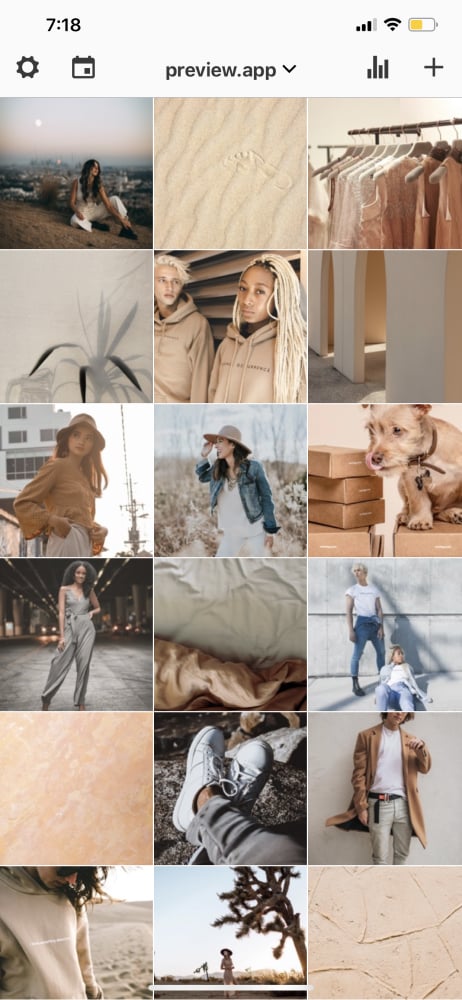 The app comes with more than 3,000 Instagram caption ideas for businesses.
The captions are a mix of psychology and fun:
Psychology

because you want people to read your comment and feel excited or interested, and

Fun

because Instagram is a fun place that people come to to

chill
With that being said, let's jump straight into it.
Here are some of my favorite Instagram captions for clothing brands.
The first and one of the most important toolkits any brand should have: Caption Starters.
People are scrolling super fast on Instagram.
Want to catch people's attention within the first few words?
Use the Caption Starters.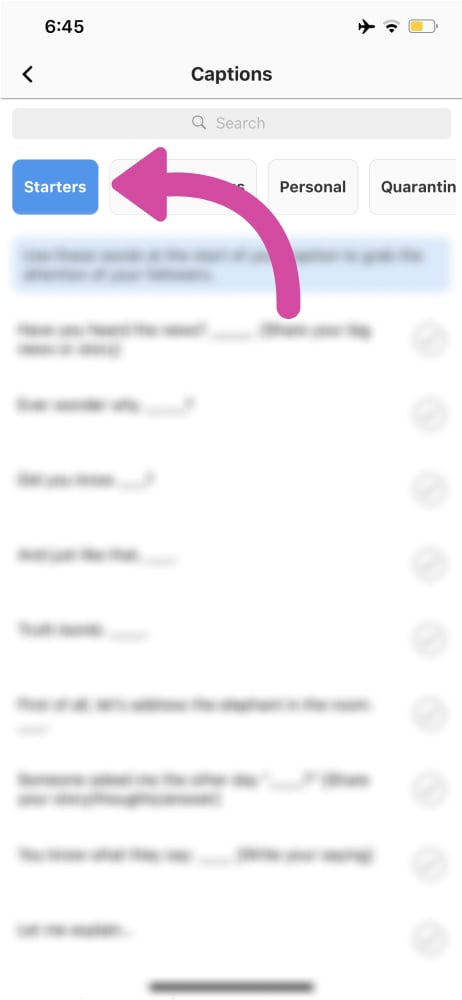 Want to speak the language of millennials? And relate to them?
For example:
"I got 99 problems but my outfit ain't one".
Use the "Popular Sayings" captions when it fits your outfit photos.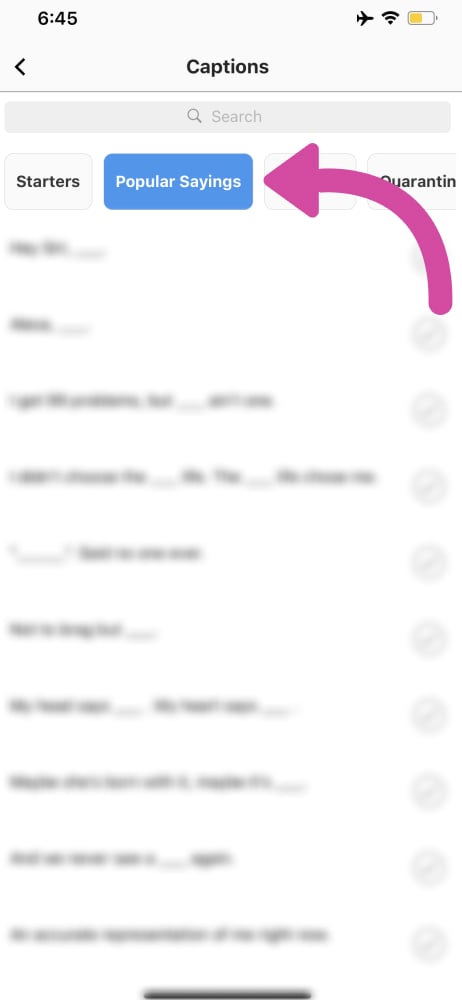 This category has some of the best Instagram captions for clothing brands.
These captions are short and sweet, because remember: people are scrolling fast and you want to get their attention fast.
These are some of the best captions for selling clothes. 
You get their attention.
Your words will help people imagine themselves wearing, touching and feeling your clothes.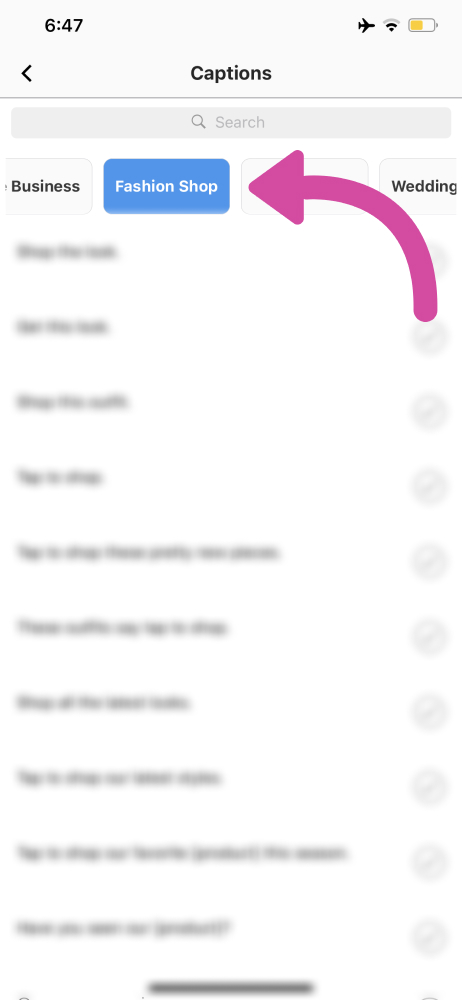 Short and sweet captions almost all Instagram clothing brands use.
Give clear calls-to-action to get people to "tap to shop" or click on the "link in bio".
There are different ways you can convey this message. You'll find all the "Shop" caption ideas in this category: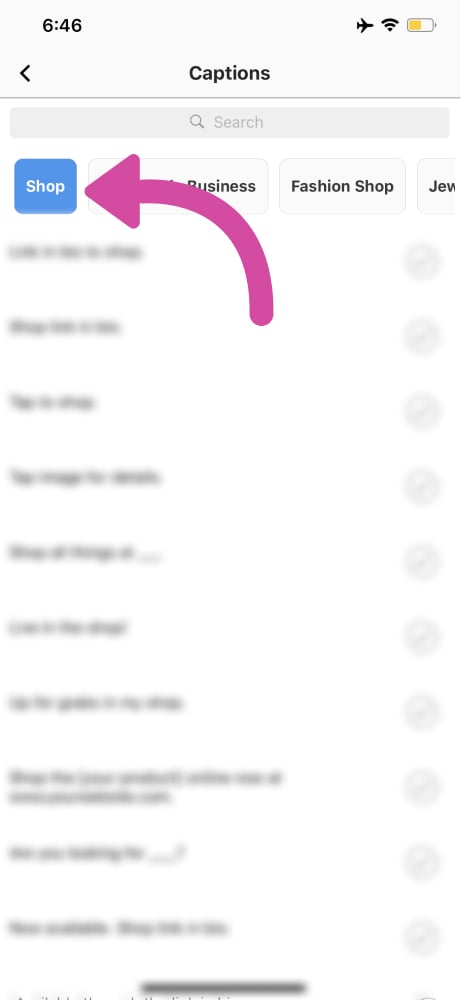 Are you sharing a carousel post?
Get people involved in the comments section or get them to do an action with these captions made for carousels.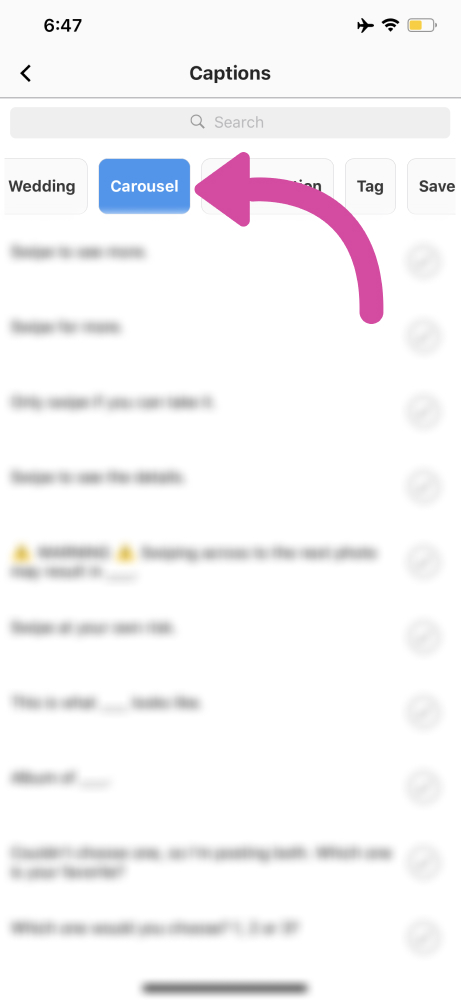 Another awesome toolkit for clothing businesses: Calls-to-action.
Get people to take action when they see your post.
You can use these captions for your posts.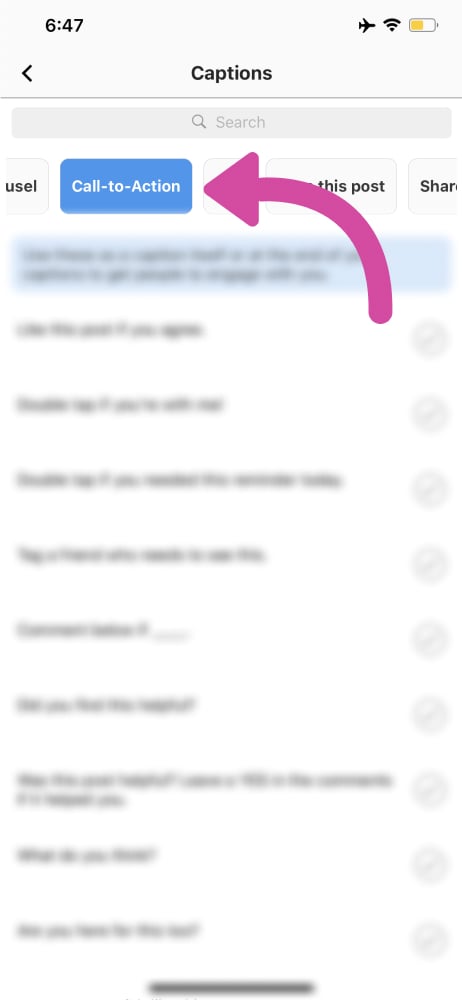 Do you need people to tap on the link in your bio to visit your shop?
If so, check out all the different ways you can invite people to click on the link in your bio.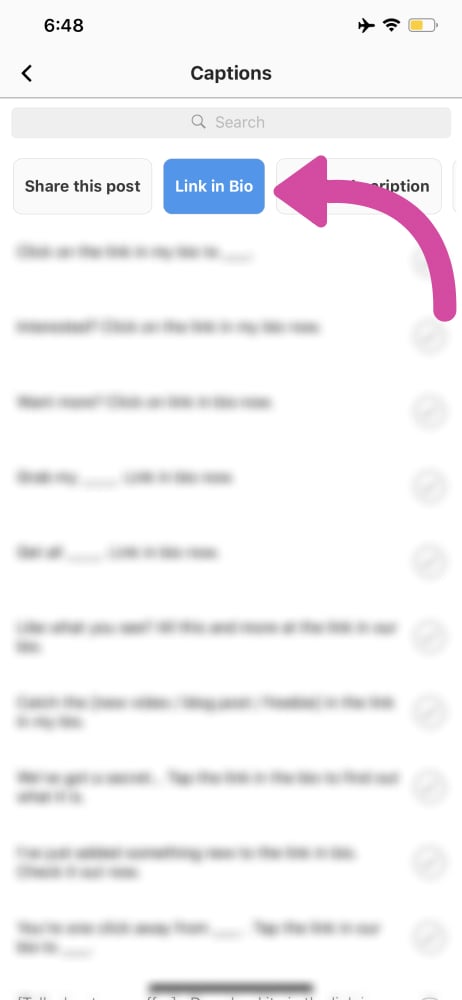 Are you doing a sale? Not sure what to write in your caption without sounding repetitive?
Check out these captions made just for sale: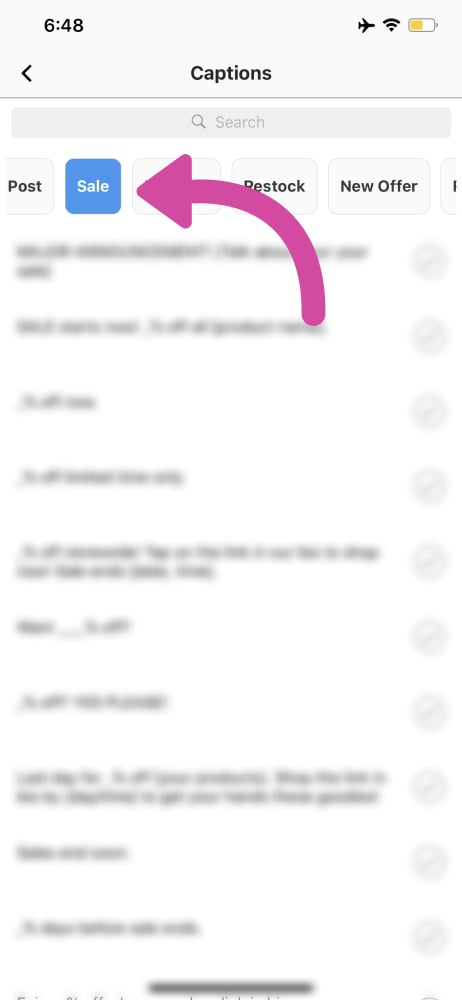 Is time running out? The sale is almost over? Or there are not many products left in stock?
These are the captions to check out: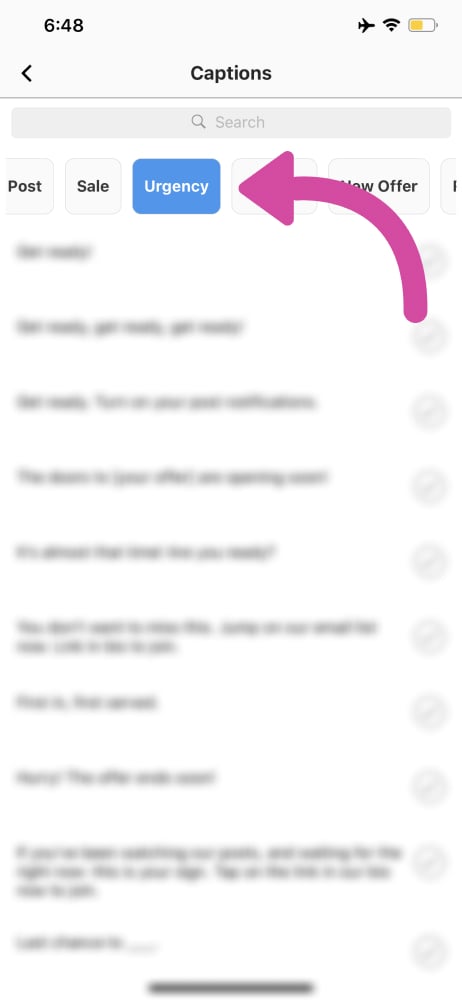 Restock time! There are many fun ways to share the good news with your followers.
Get them excited to shop the most popular pieces again.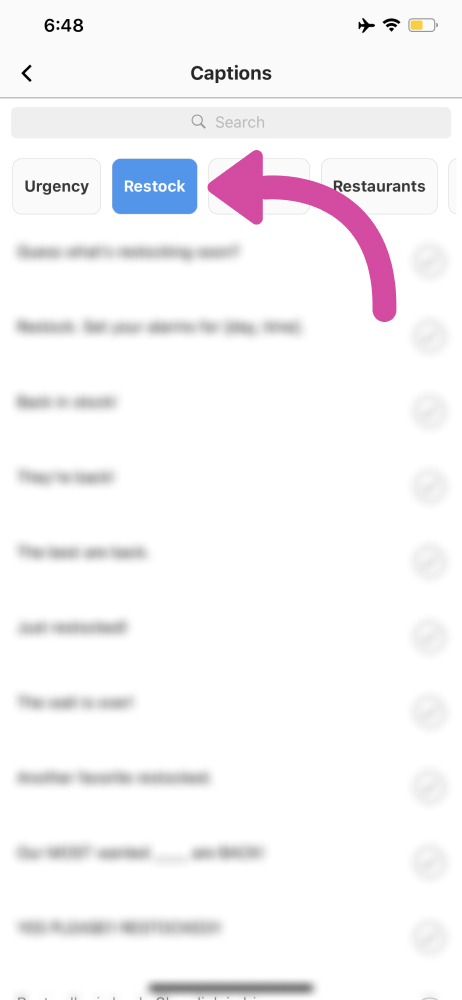 Are you launching a new collection? Or new products? New clothes? New accessories?
Whatever it is, you can share the big news with your followers using the "New offer" captions to get them as excited as you are.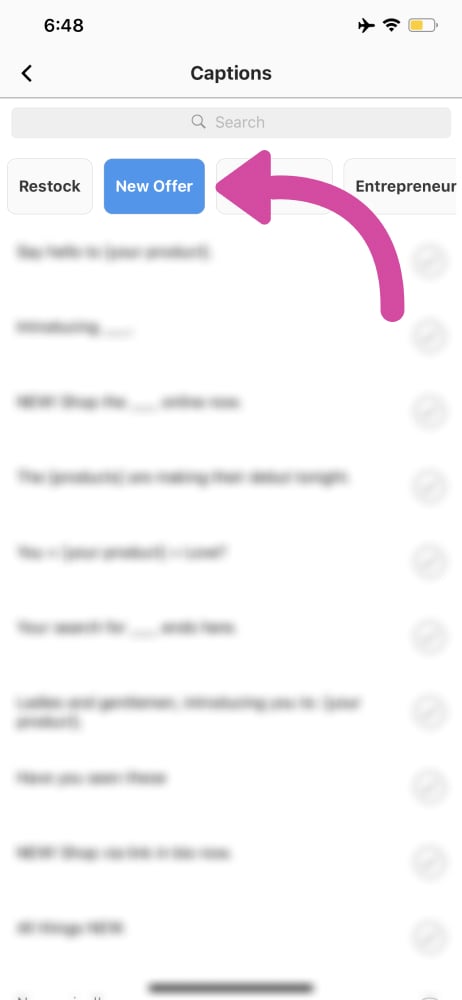 Are you sharing your "behind the scenes" with your followers? Or maybe you'd love to but you're not sure what to say?
Then you'll love the "Behind the Scenes" captions. These are one of my favorite caption categories in the entire app.
You get to show your personality a bit more, or introduce yourself, your team or what it takes to create or deliver the products.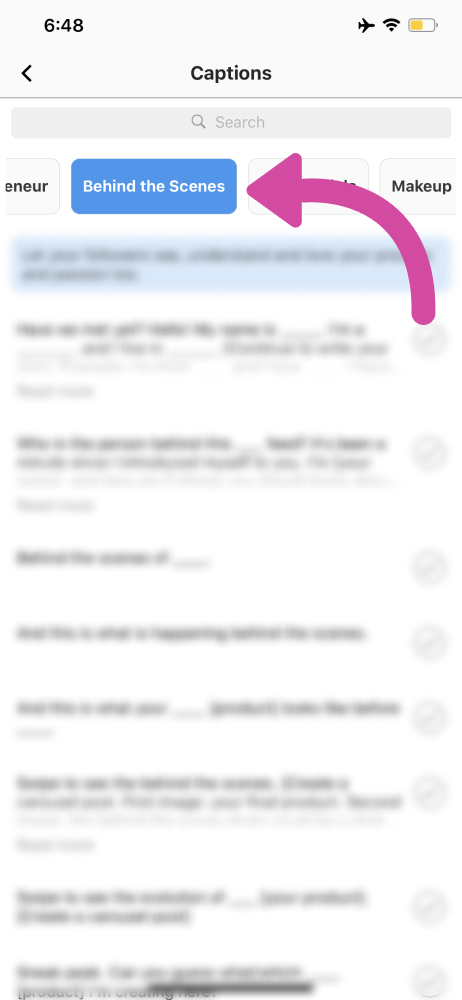 If you are a handmade clothing business, then I'd suggest to check out the "Handmade Business" captions.
Let's switch gears and look at captions that might not be "outfit" or "clothing brand" related but that are awesome for outfit photos and to relate to your followers.
Instagram is a social media. These captions are awesome to be more social.
After all, clothes are part of our social life. And life is meant to be fun.
Check out these captions: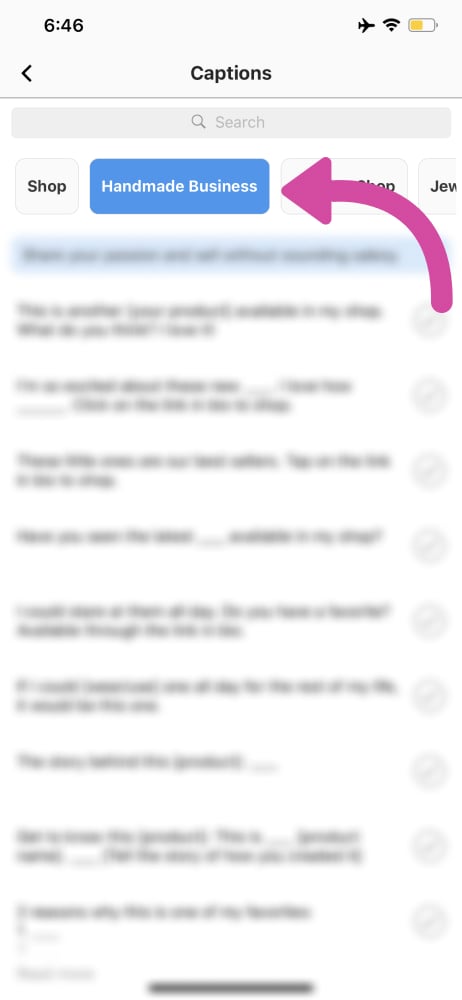 Are you posting on a Monday? Want some fun Monday quotes to relate to people?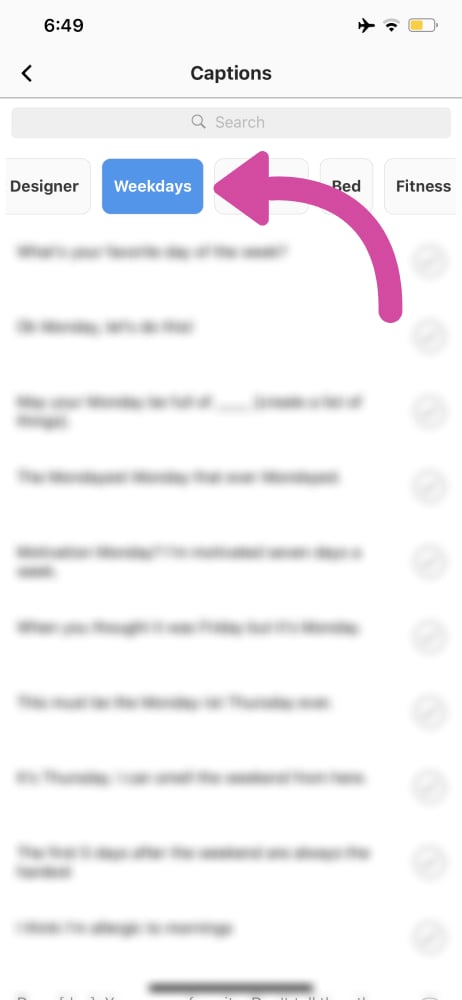 Are you posting on the weekend? Check out these fun weekend quotes.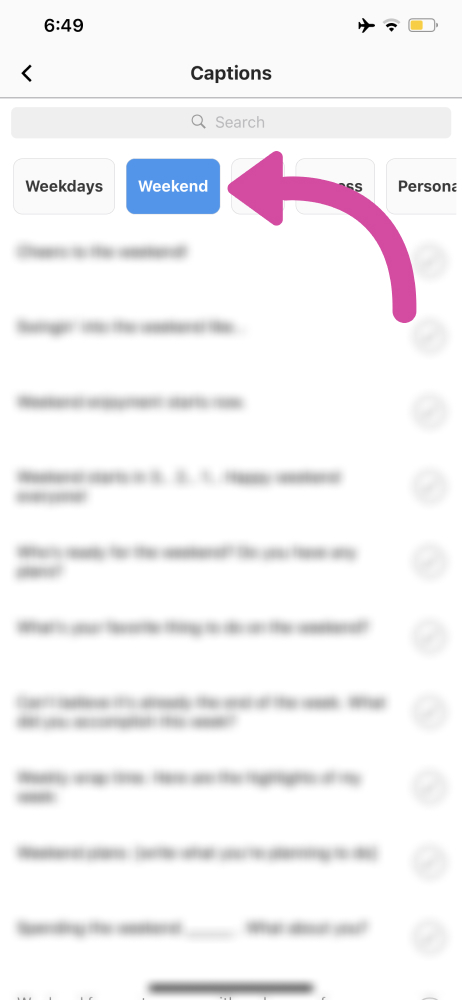 Talking about quotes, there are a lot of quotes inside Preview.
If your brand personality is more "soft", "calm" and "inspirational", you can use some "inspirational quotes" to inspire your followers.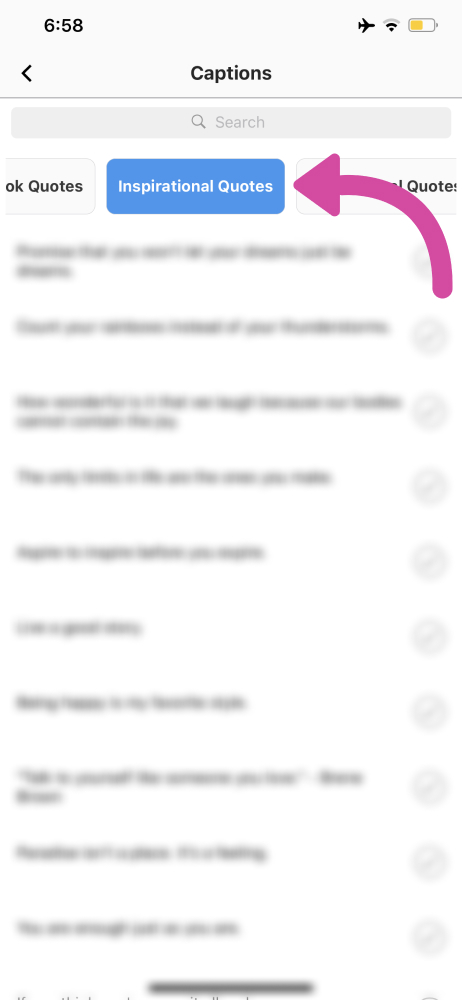 If you're going to post close-up photos and you don't want to directly talk about the clothes, but you still want to catch people's attention within the first few lines of your caption: check out the "Selfie" captions.
I would recommend adding a "Call-to-Action" after your Selfie caption because people will already be reading your caption. Ending with a call-to-action will be perfect so that they can be prompted to purchase what they see on the picture.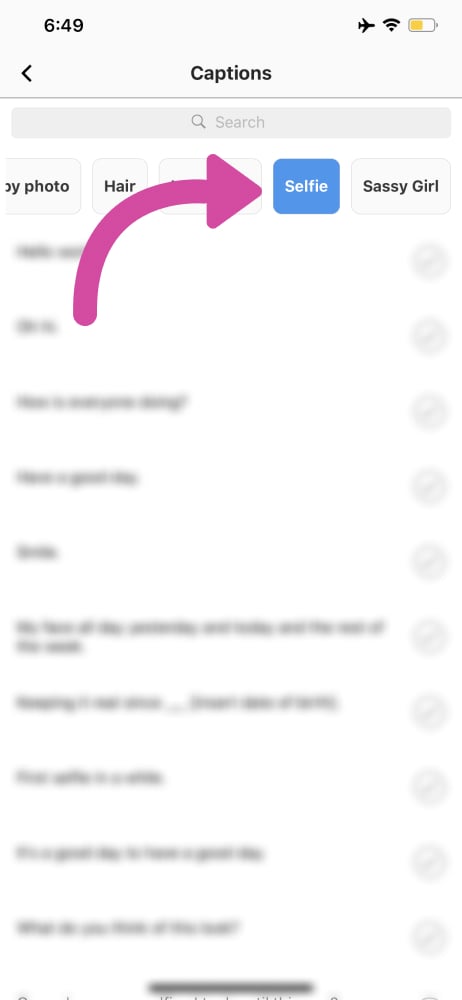 Does your brand have attitude? Then you'll love the "Sassy Girl" captions.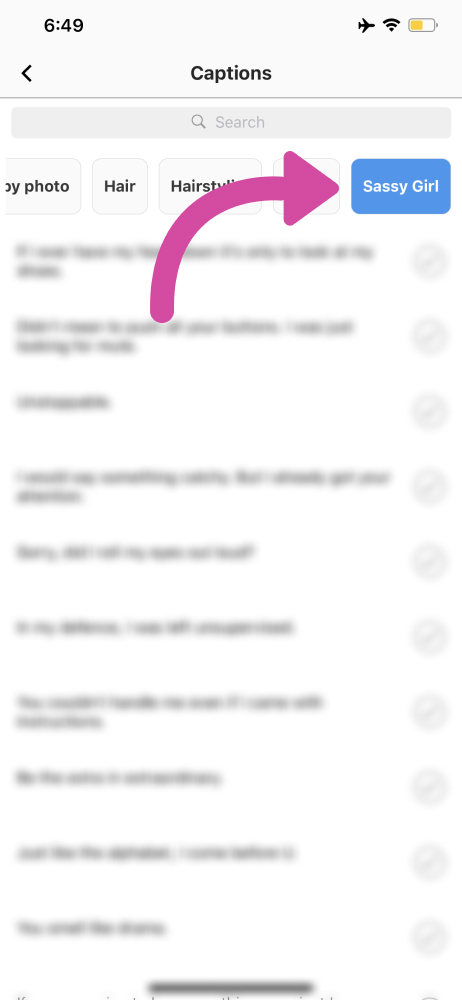 If you want to increase your engagement with your followers, check out the "Get Comments" captions.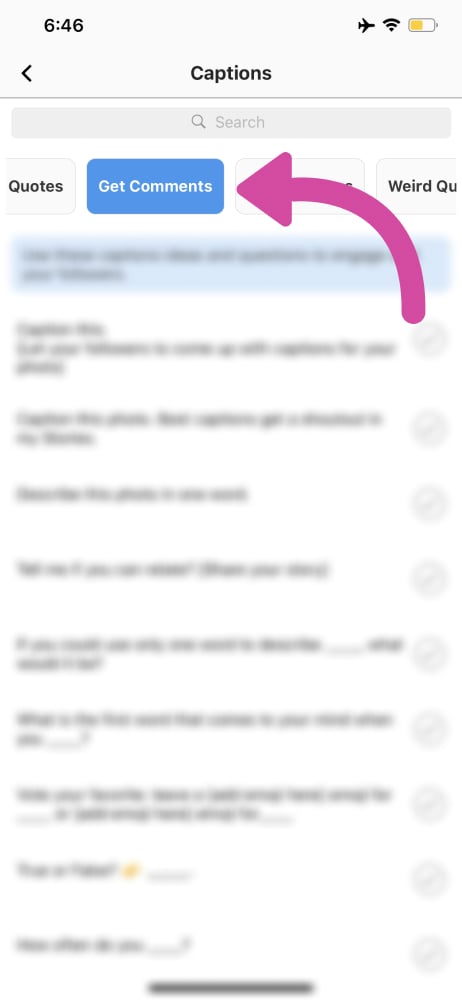 And if you want to have a good time with your followers and it fits your branding strategy: check out the "Funny Quote".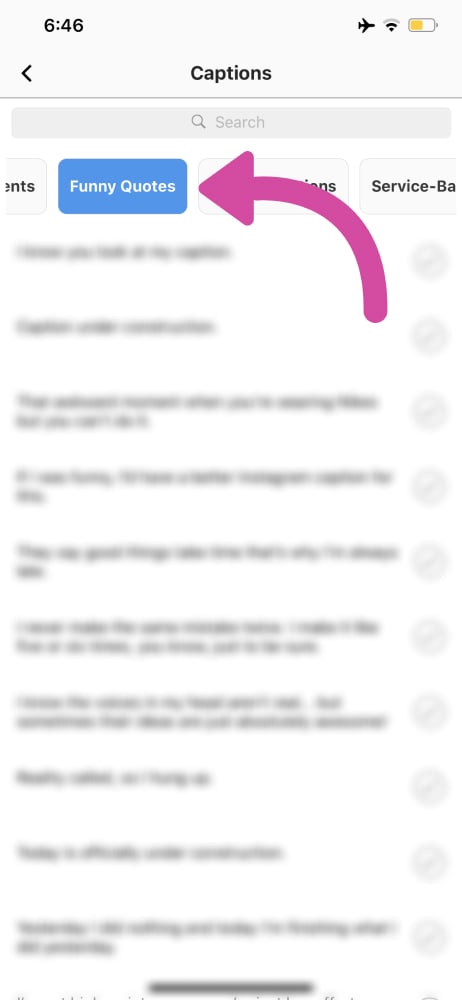 Where are the Instagram captions for clothing brands?
All the captions are inside Preview app.
Open your caption and press on "Find Captions".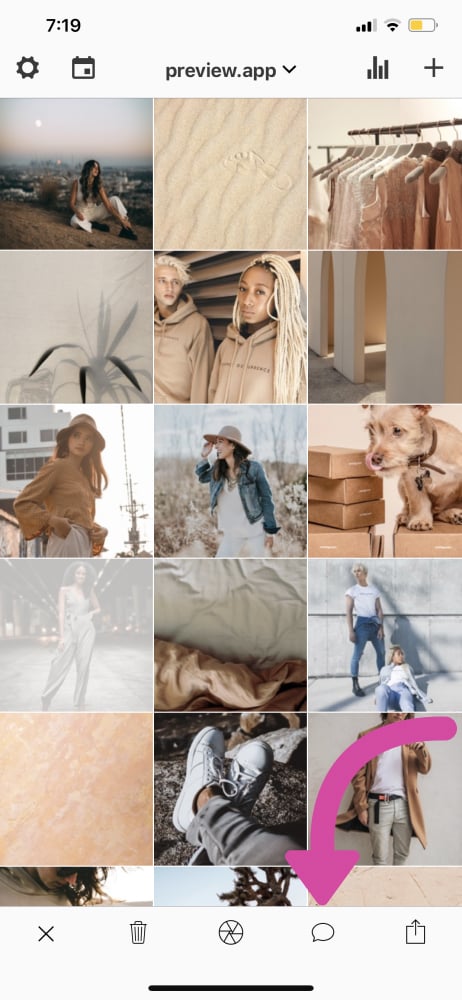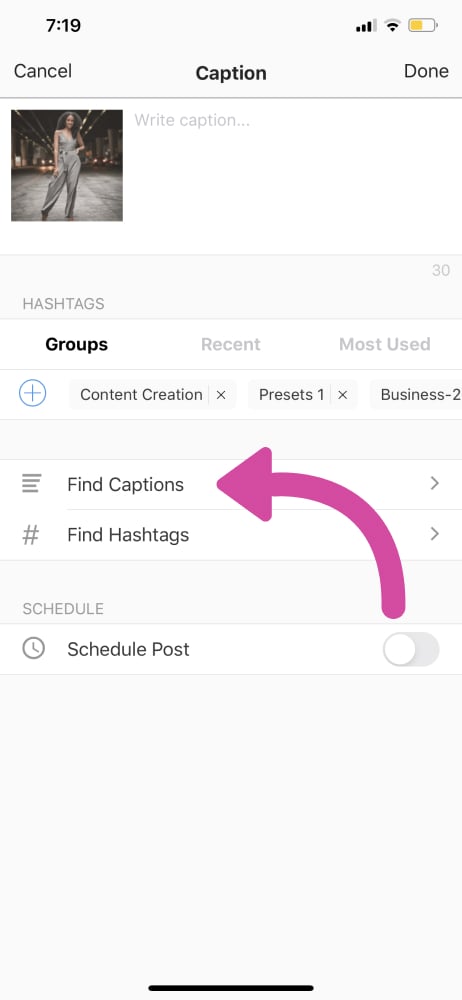 There are more Instagram captions for clothing brands in Preview app.
I will let you explore and see what fits the best for your brand.
If you want more Instagram tips, also check out:
Enjoy!
Alex