The Instagram Hashtag Finder is inside the Preview App.
You can use the app to plan and design your Instagram feed, edit your photos, repost, schedule, see your analytics and find Instagram hashtags.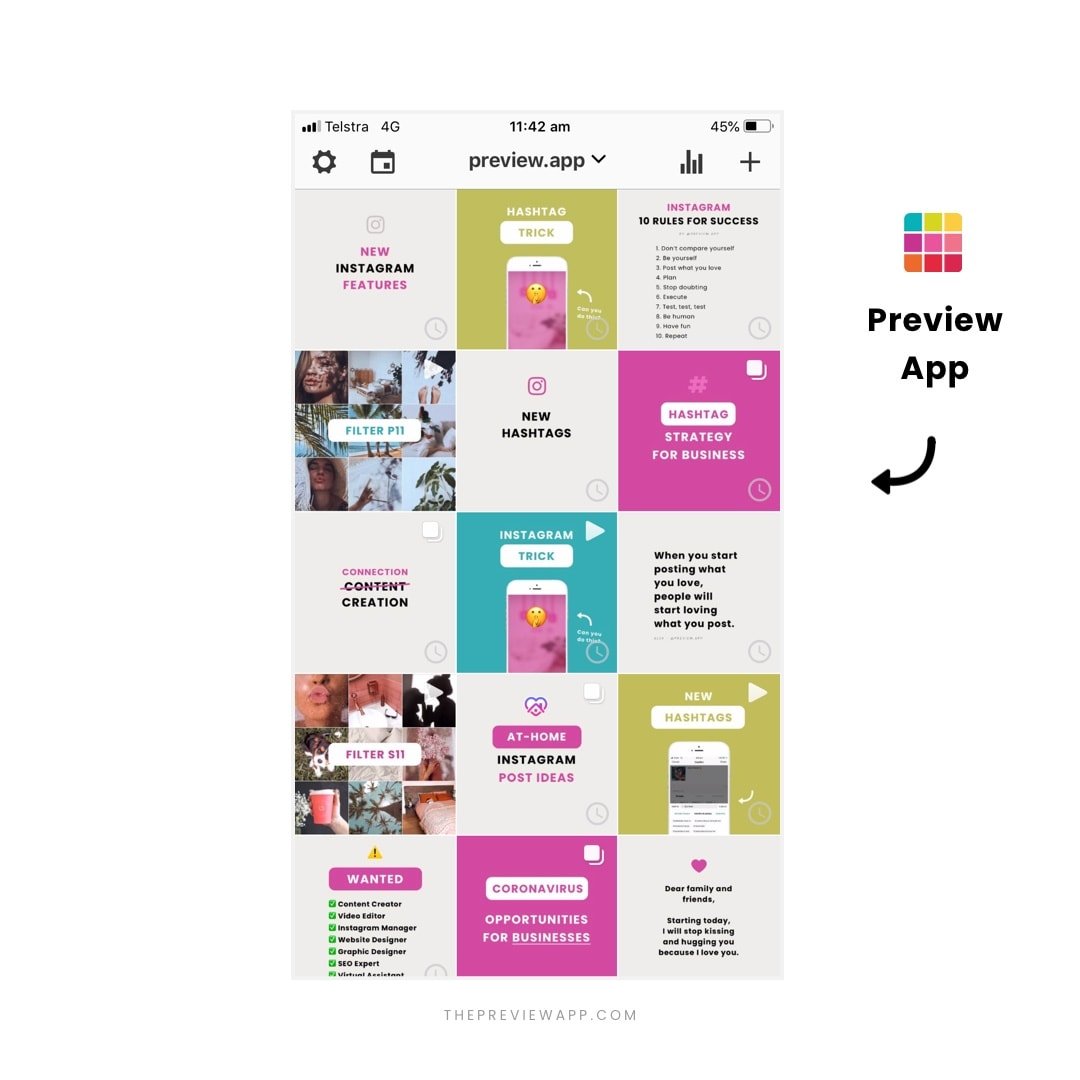 Today I want to show you one of the hashtag tools of Preview app: The Instagram Hashtag Finder.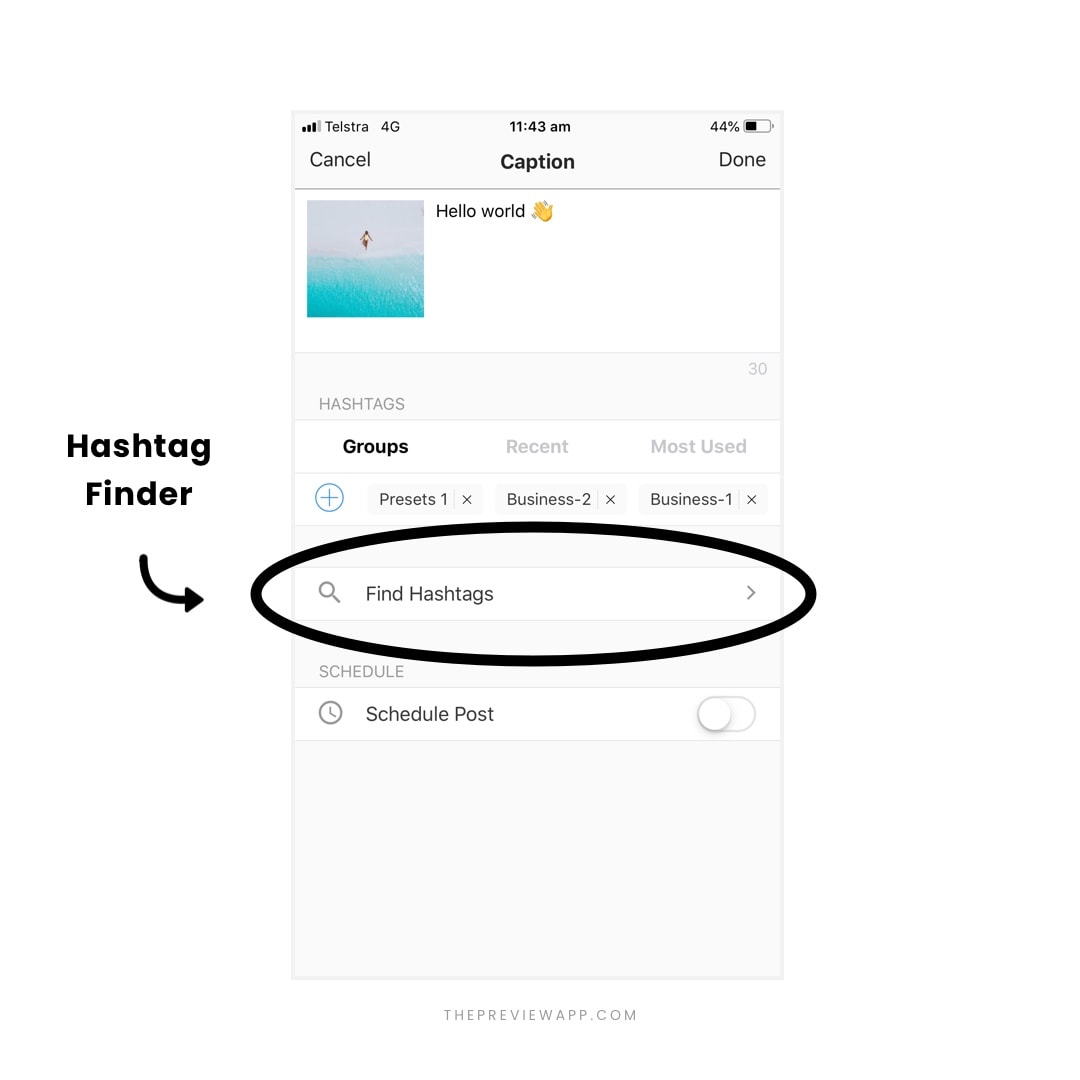 The Hashtag Finder is an Instagram hashtag search tool.
It allows you to search for Instagram hashtags by:
Category
Country
Instagram community
There are no random hashtags in the app.
Each single hashtag has been manually checked and tested to make sure they are legit, used by the right people, and are not banned/blocked by Instagram.
In each hashtag category, the Instagram Hashtag Finder gives you a mix of trending hashtags, hashtags to get you featured on big accounts, and hashtags to join awesome Instagram communities.
So if you ever feel stuck trying to find the RIGHT hashtag for your account, look in the Hashtag Finder.
Here's how it works:
The first step is to open your Preview app.
Since Preview is a Instagram feed planner app, you need to upload at least one photo to get started.
To add a photo, just press on the "+" button on the top right corner of the screen: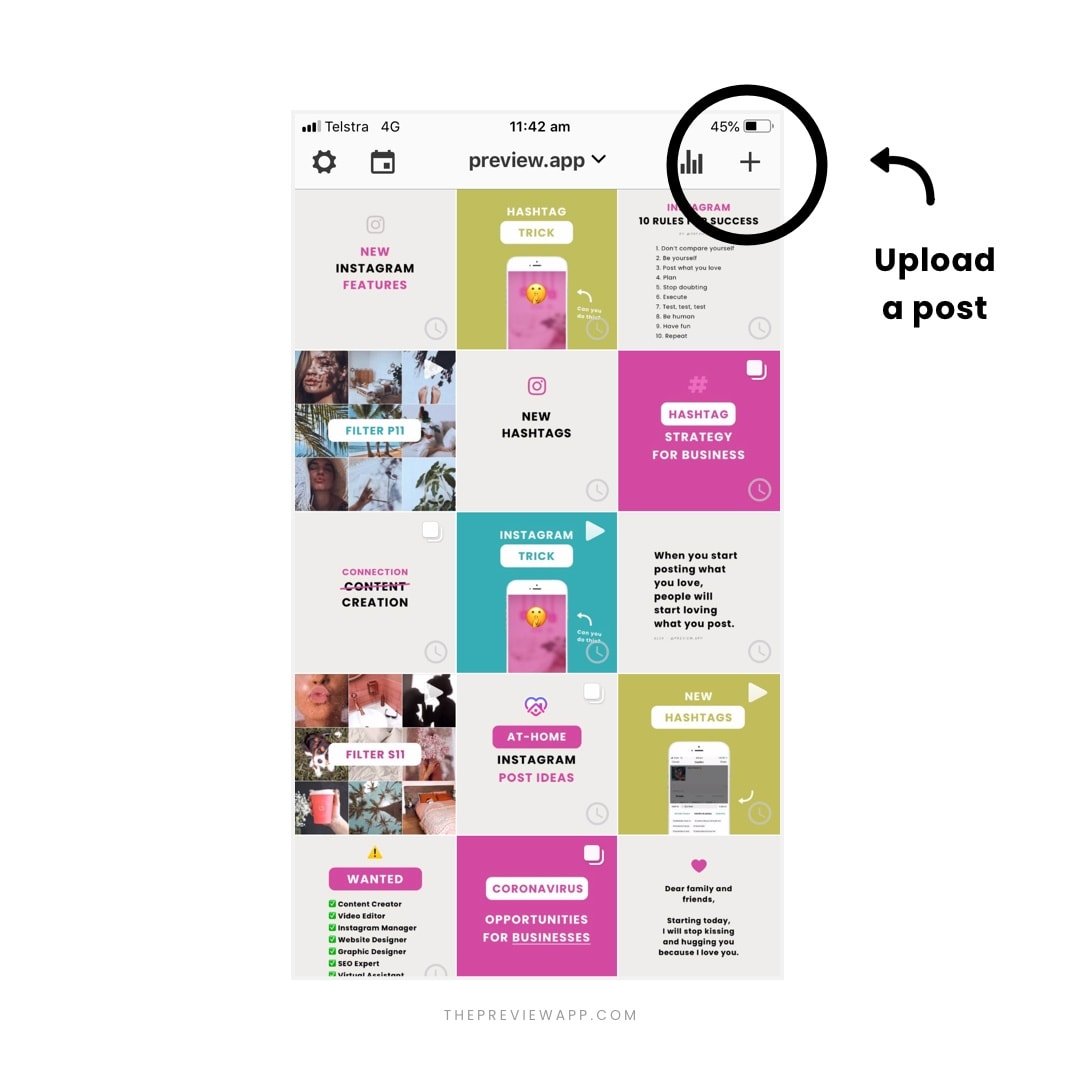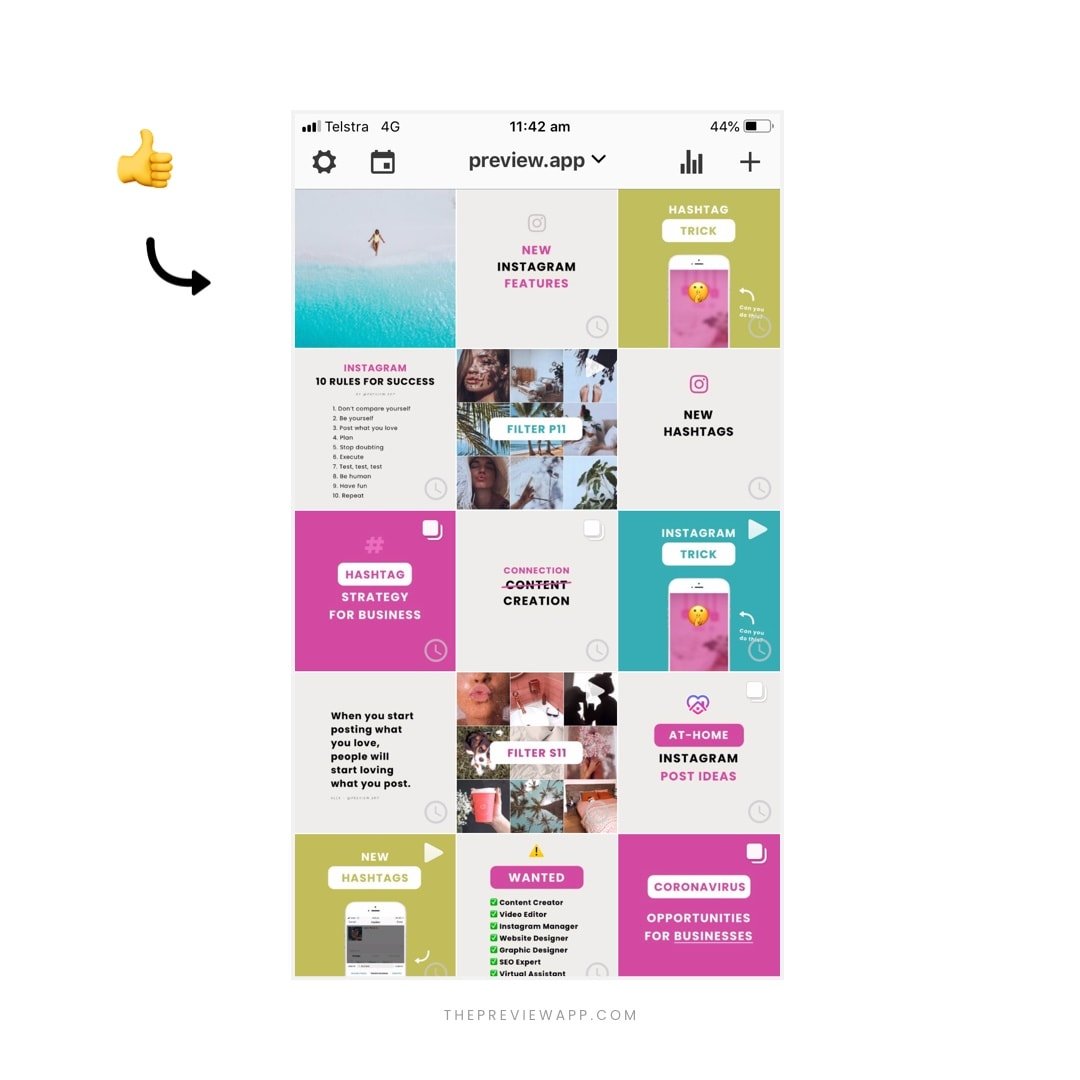 The Hashtag Finder is in the caption section, so you can directly add the hashtags to your caption.
To open the caption:
Select the photo
Press on the "speech bubble" icon
This will open up the caption screen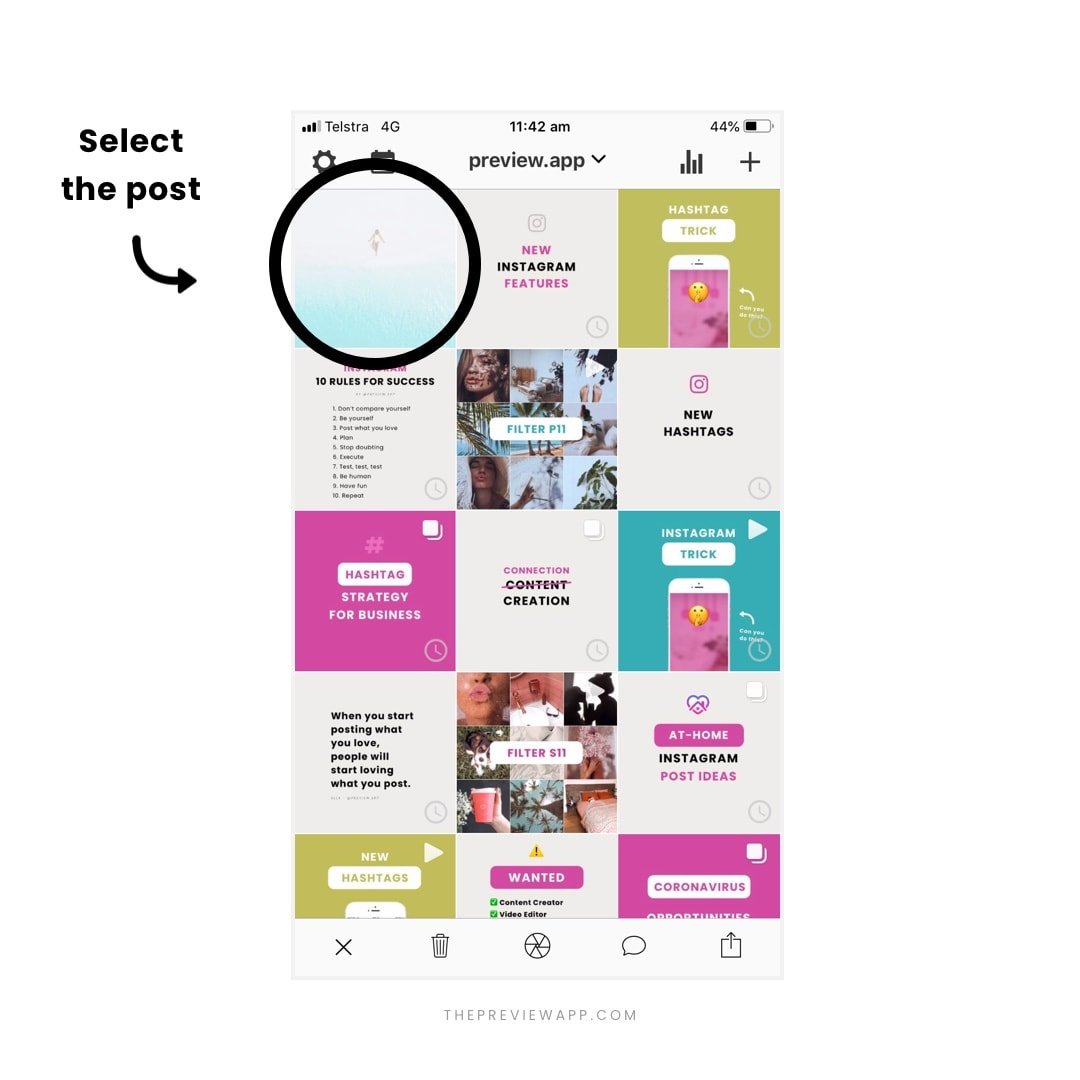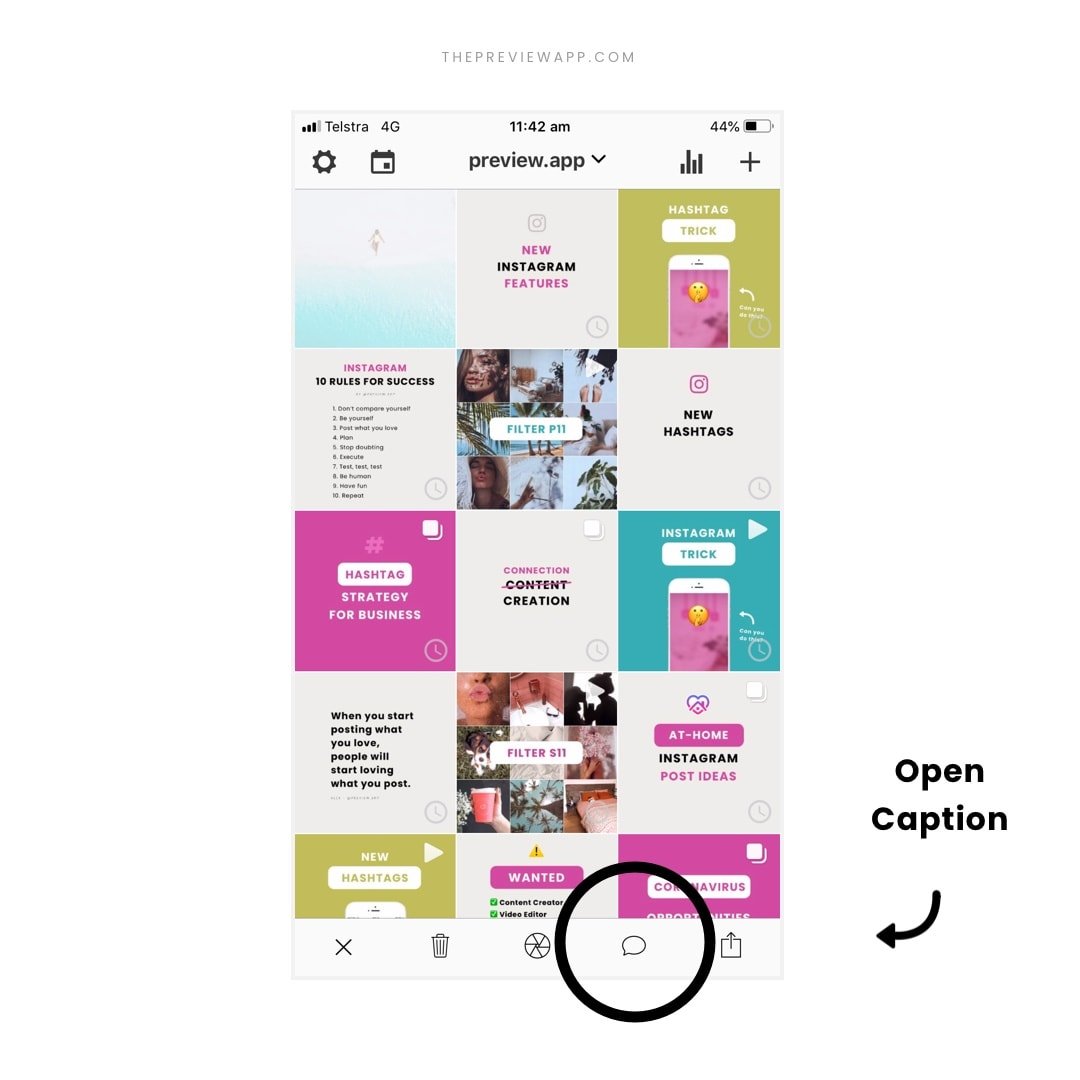 3. Open the Instagram Hashtag Finder
Press on the "Find" button to open the Hashtag Finder
Now the fun begins!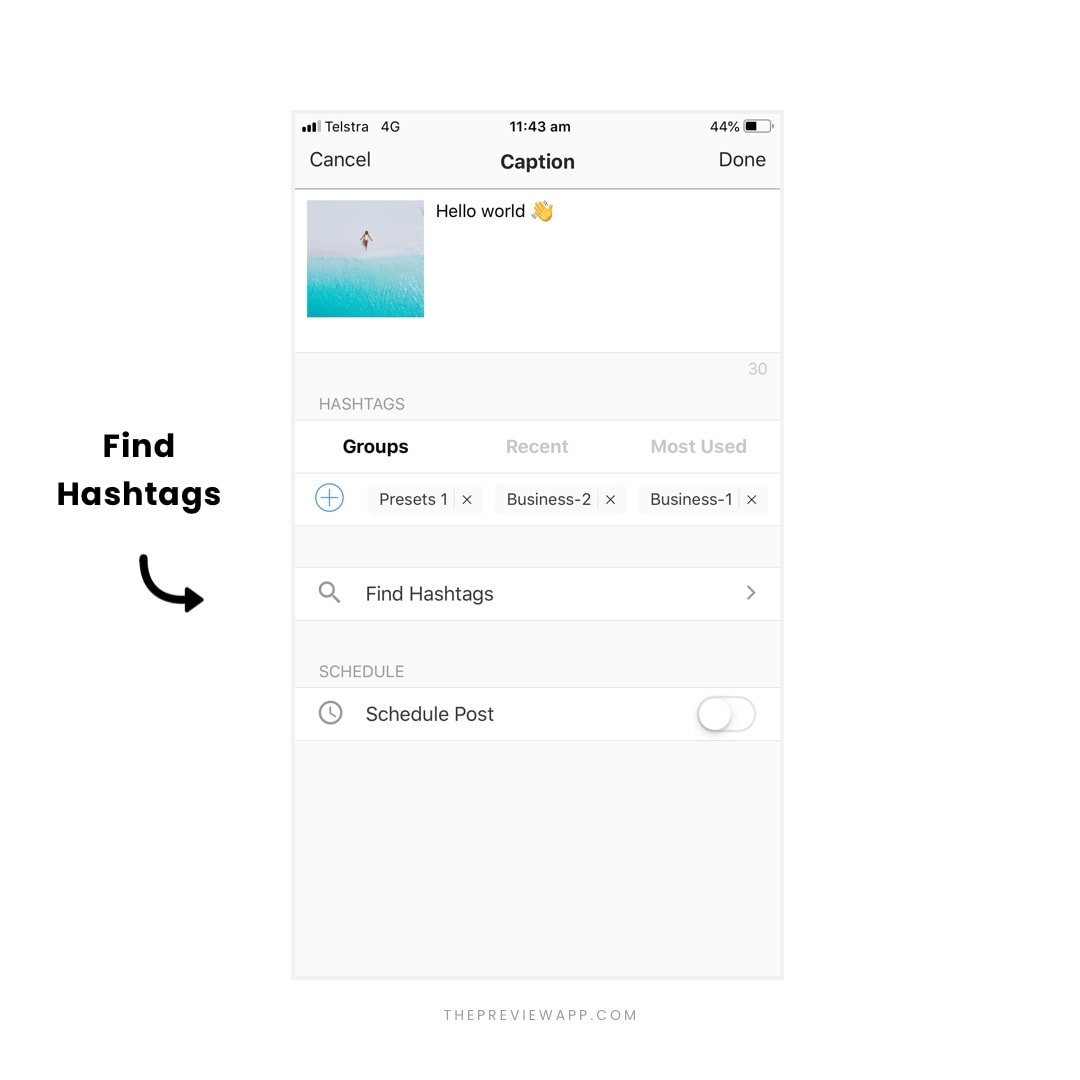 4. Search Instagram hashtags
You can:
Scroll through all the hashtag categories (they are in alphabetical order), or
Type keywords in the search bar to search for a specific category (like "coffee", "plants", "pets", "business", etc…)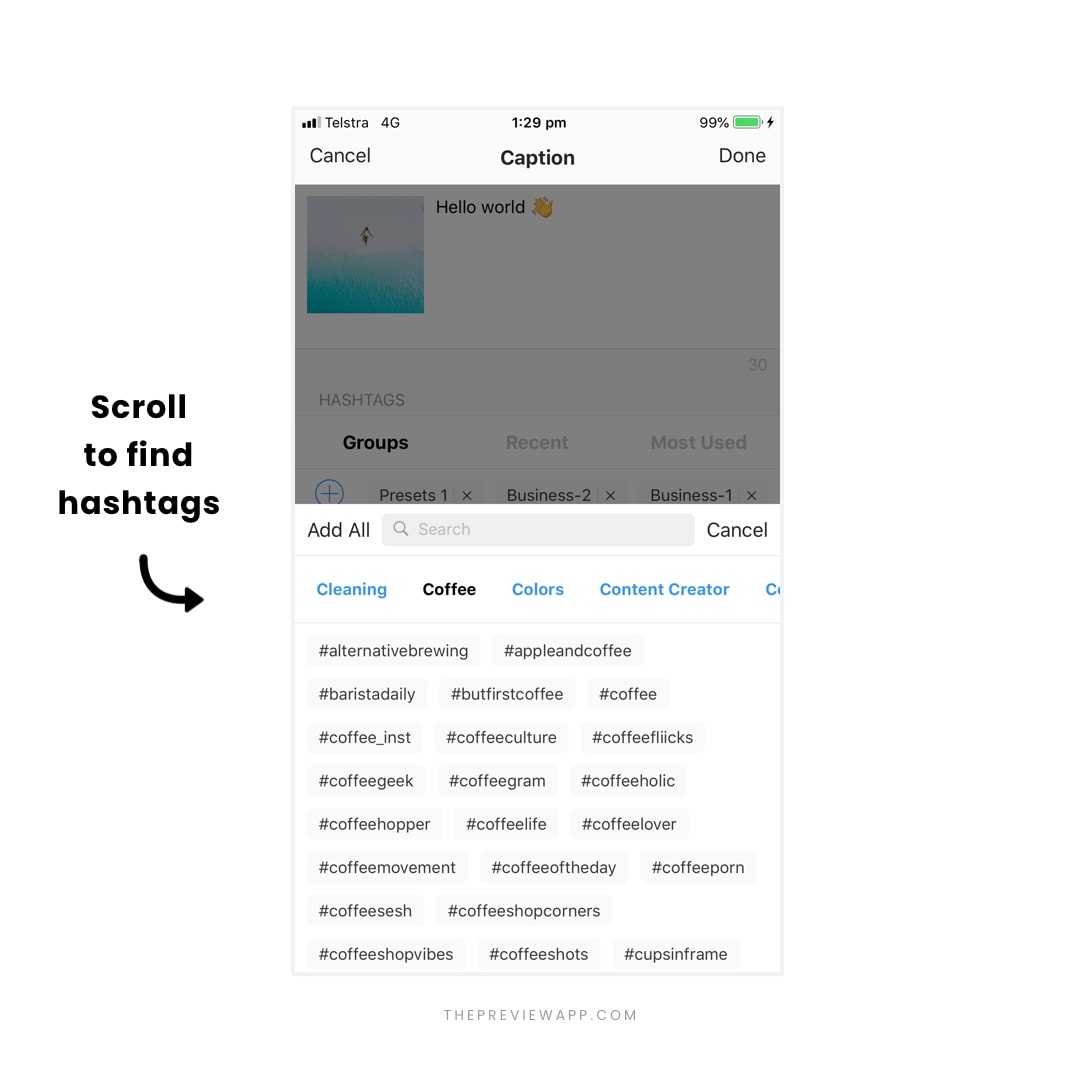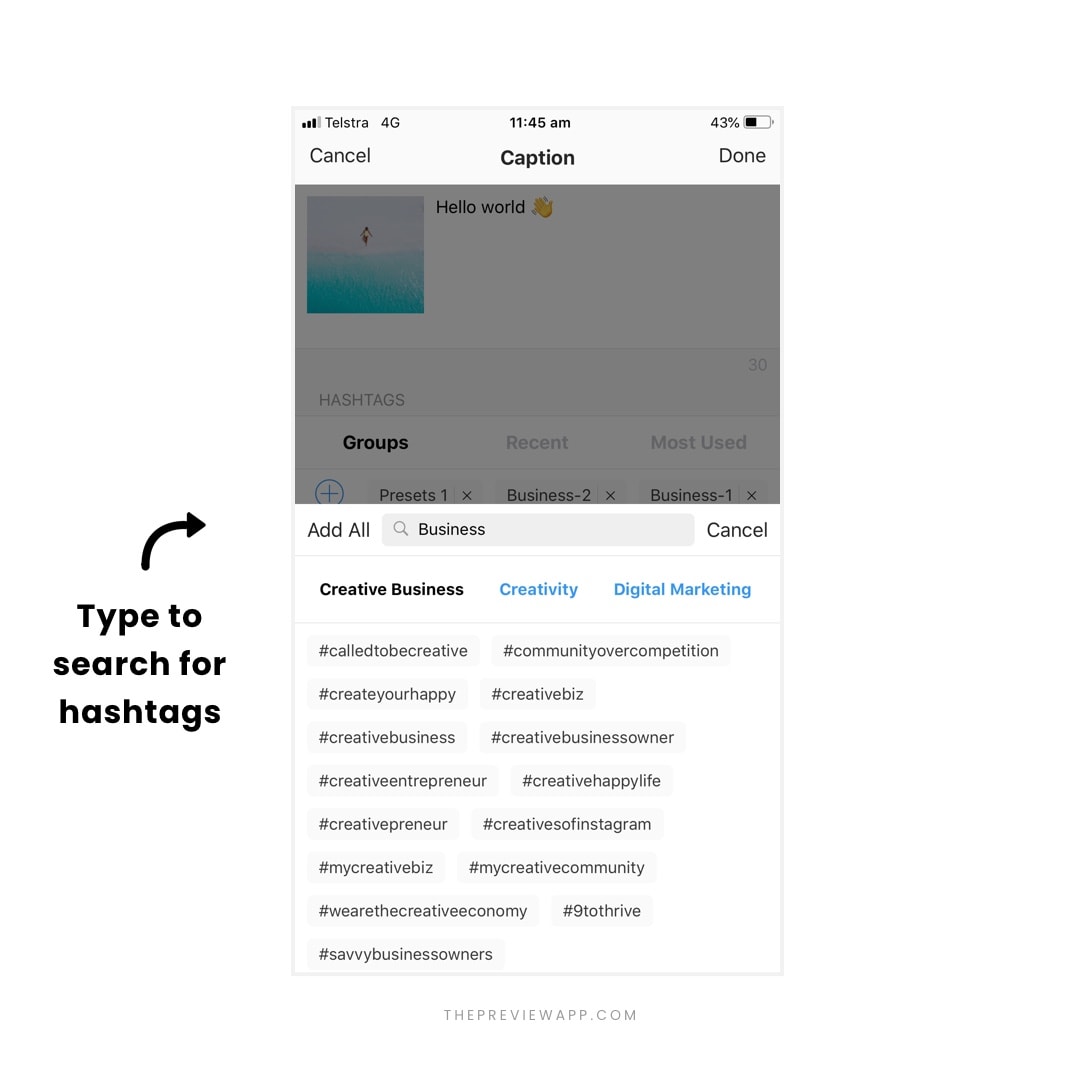 5. Add Instagram hashtags in your caption
You have 2 options:
1. Add All hashtags: If you like all the hashtags that are in one category, press "Add All". All the hashtags from that category will be added in your caption.
2. Add some hashtags only: If you want to only select some hashtags from that category, just press on it. Then go can continue to search for other hashtags in other categories. This way, you can make your own Instagram hashtag group.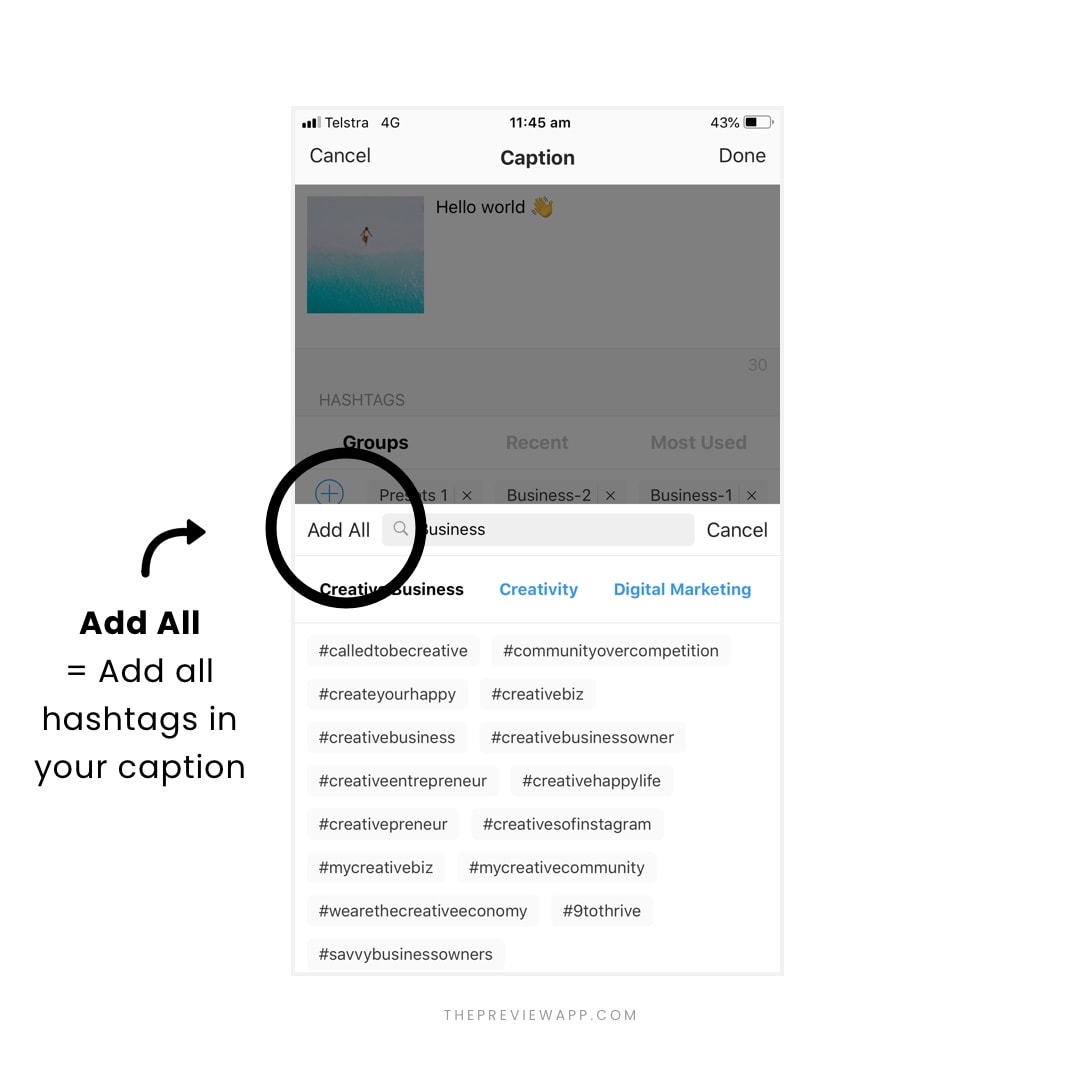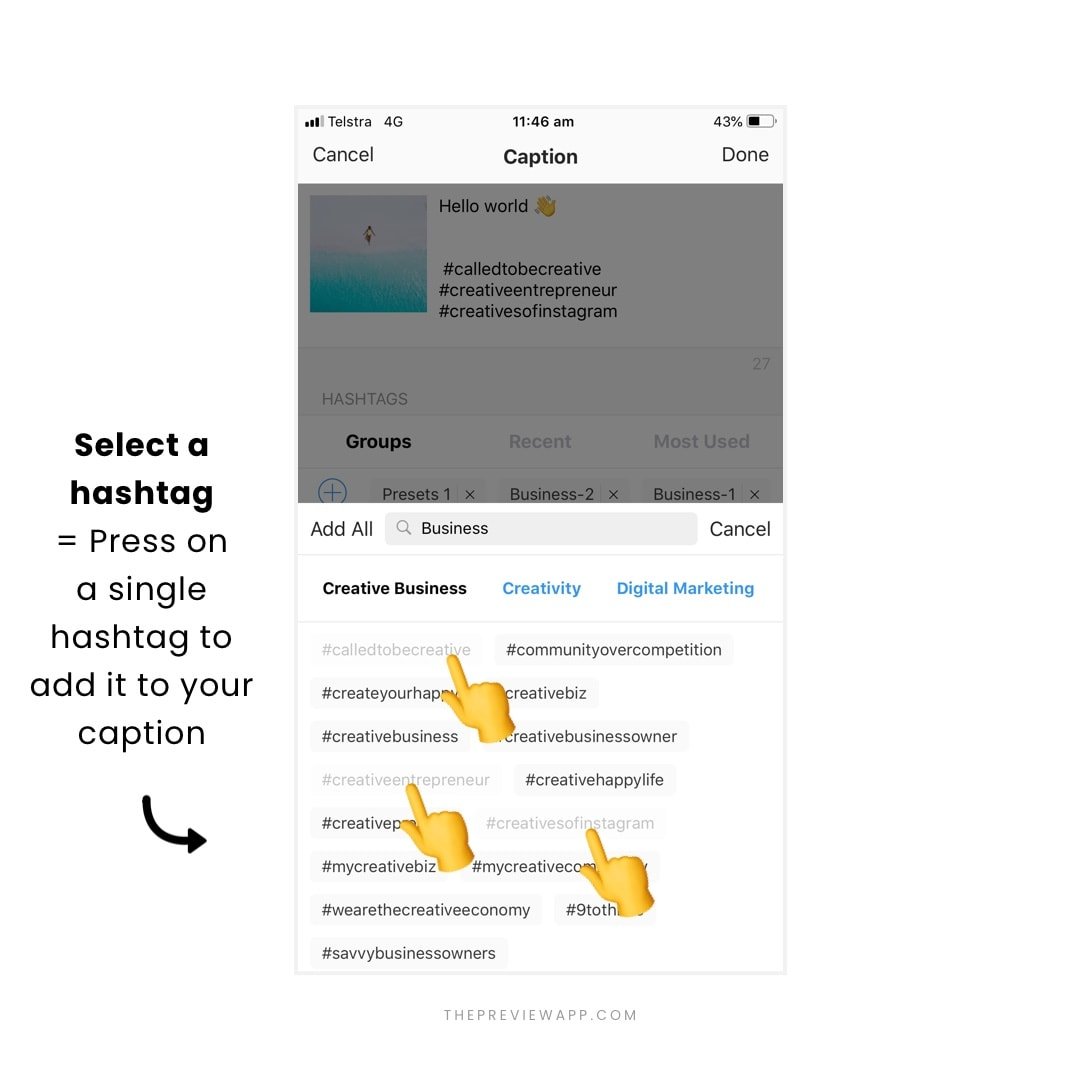 If you already use Preview, you know the drill.
If you're new… Congratulations! You've just created your first post in Preview AND you also used the Hashtag Finder.
Now when you want to post your photo:
Select it
Press on the share button
Post on Instagram
Paste your caption on Instagram (Preview already automatically copies it for you)