Looking for the best Instagram hashtags for dentist and dental care?


Hashtags work!
The hashtags are inside Preview App. Ready to be copied and pasted.
Keep scrolling. I'm going to share core hashtag tips and strategies with you
Instagram hashtags for dentists
The hashtags are organized into hashtag groups.
In each hashtag group, you will have core hashtags and community hashtags that popular dentists use.
There is a mix of big, medium, community and small hashtags to give you the best reach possible.
The two core hashtag groups for dentists are:
"Dentist": core hashtags for dentists and for dental marketing
"Dental Student": if you are a dental student or share dental tips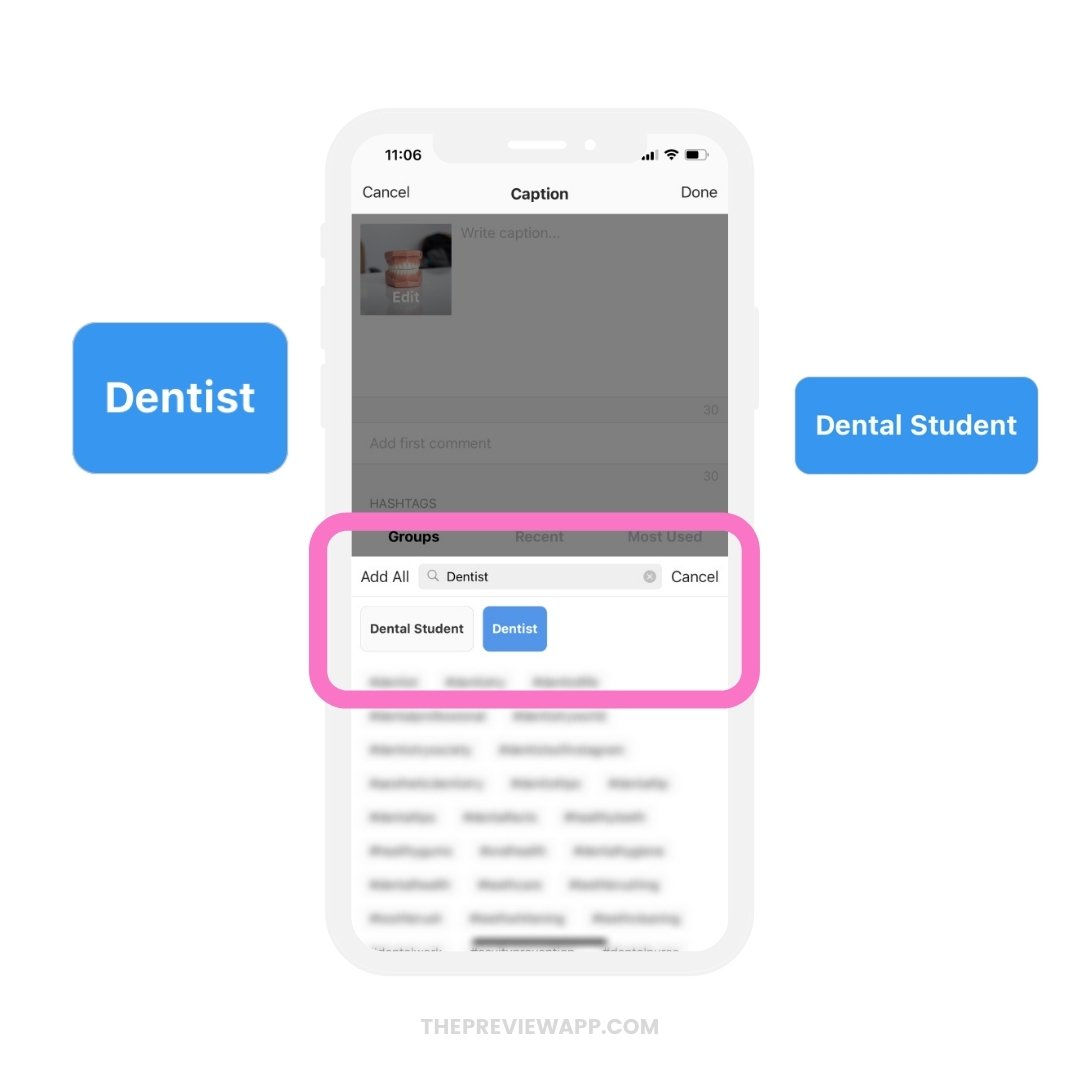 What other hashtags can you use as a dentist?
Use hashtags that your ideal followers are also using or looking for.
Who are your ideal followers?
People who are health conscious.
Why?
Because:
People who care about their oral health are people who care about their overall health and wellbeing.
Why else should you use "health" hashtags?
Because you will teach the Instagram algorithm to show your posts to health conscious people.
Here are the other hashtag groups I recommend. 
These hashtag groups are also in Preview:
"Wellbeing"
"Wellness"
"Body image"
"Self-Love"
"Self-Care"
"Mom" (moms usually care for their family's teeth. You will see amazing mom community hashtags in Preview to connect with them)
"Toddler" (for kid dental health tips or posts)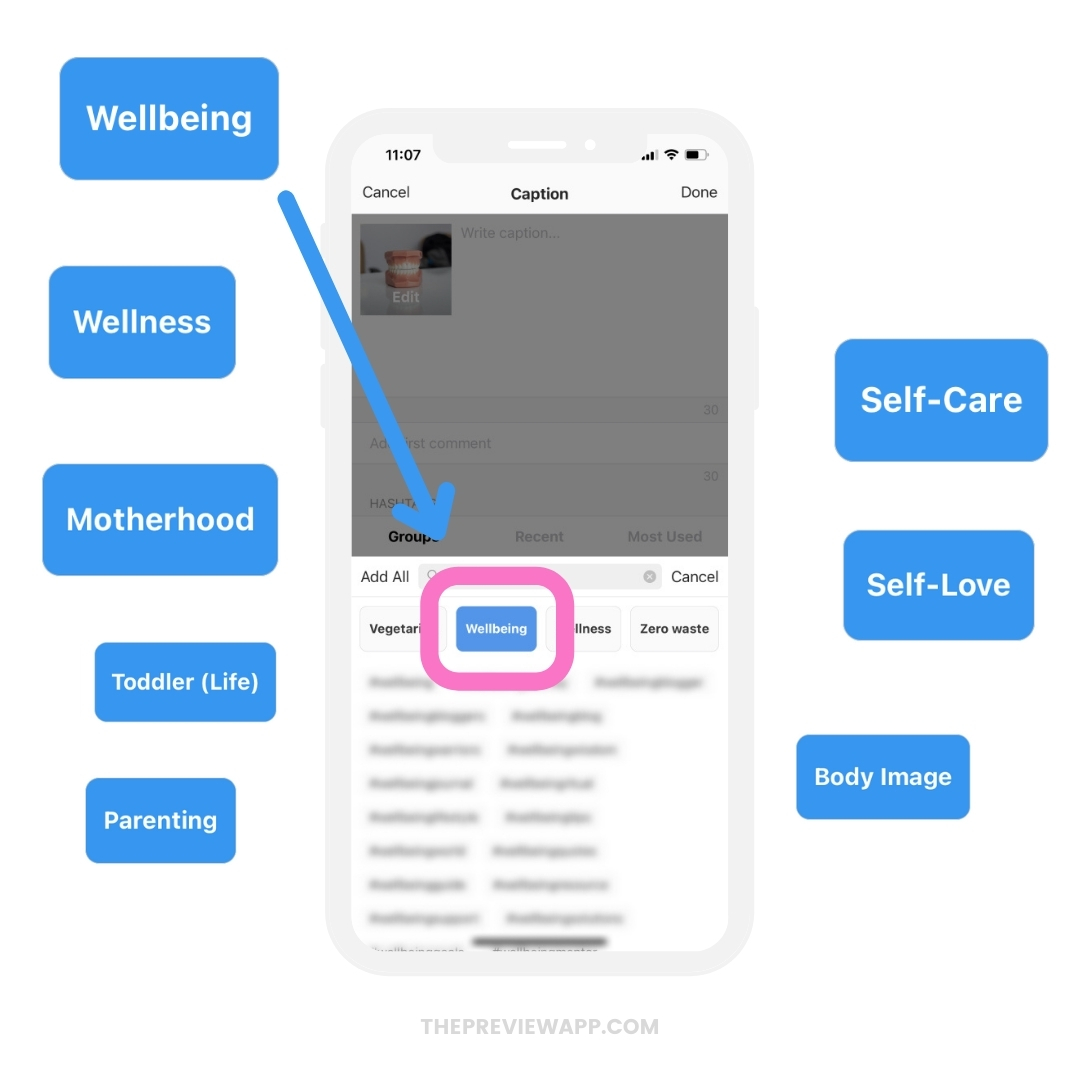 Where are the Instagram hashtags for dentists in Preview?
Keep scrolling, I'm going to share a really useful trick.
You can use Preview on your phone app or on the computer.
Open your caption in Preview: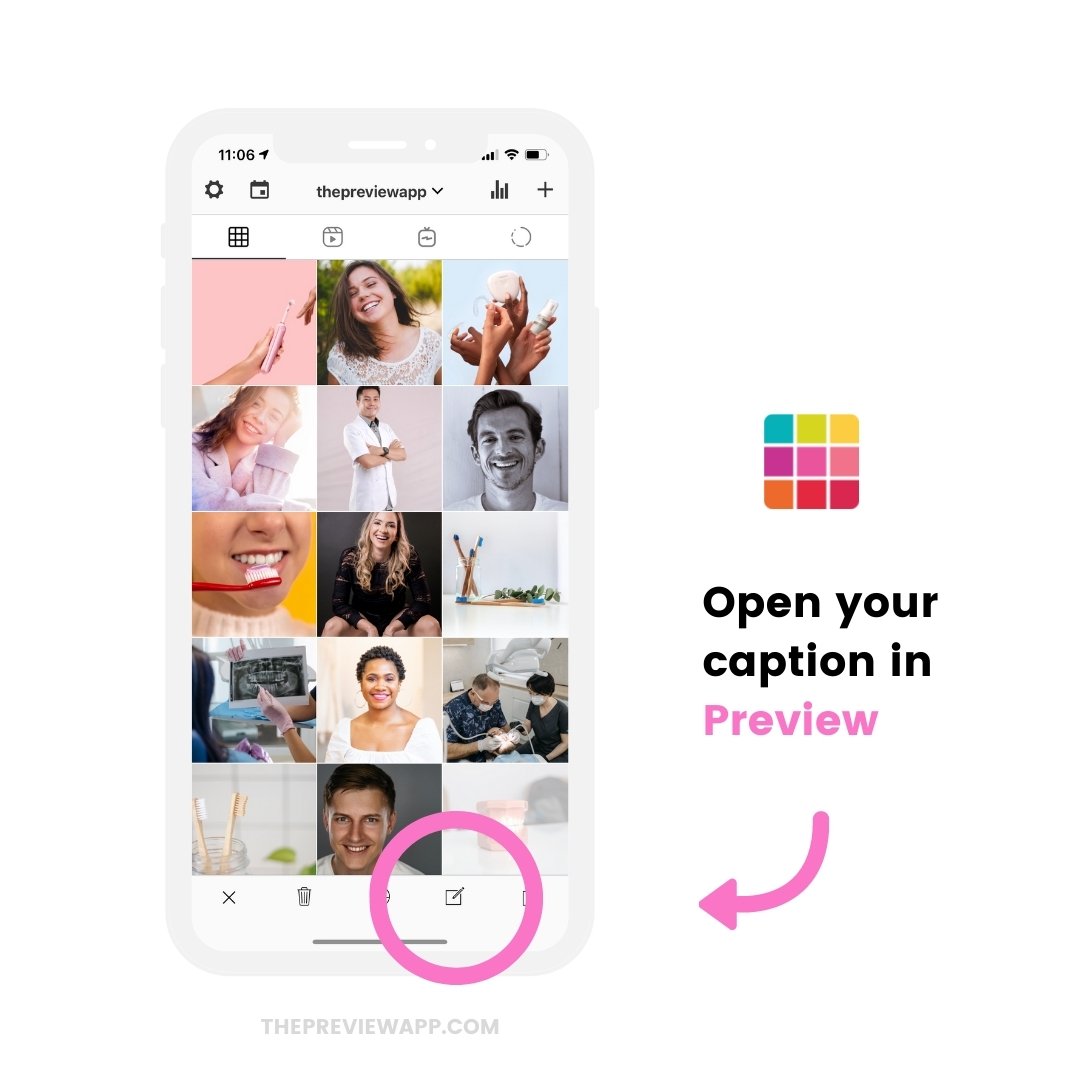 Press on "Find Hashtags":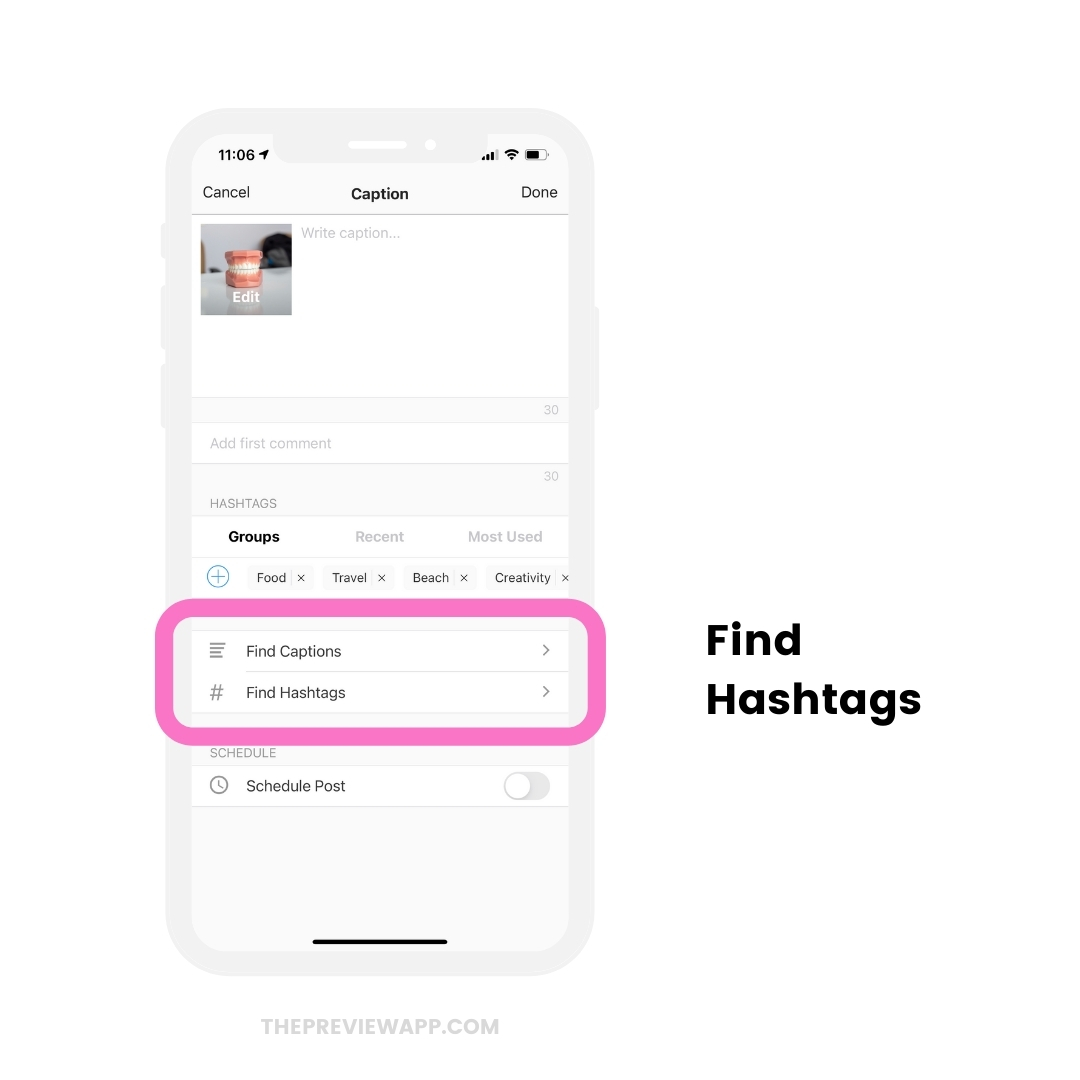 Type a keyword in the search bar.
Type "Dentist" to see the dentist Instagram hashtags. 
Type "Health" to see all the health-related hashtag groups.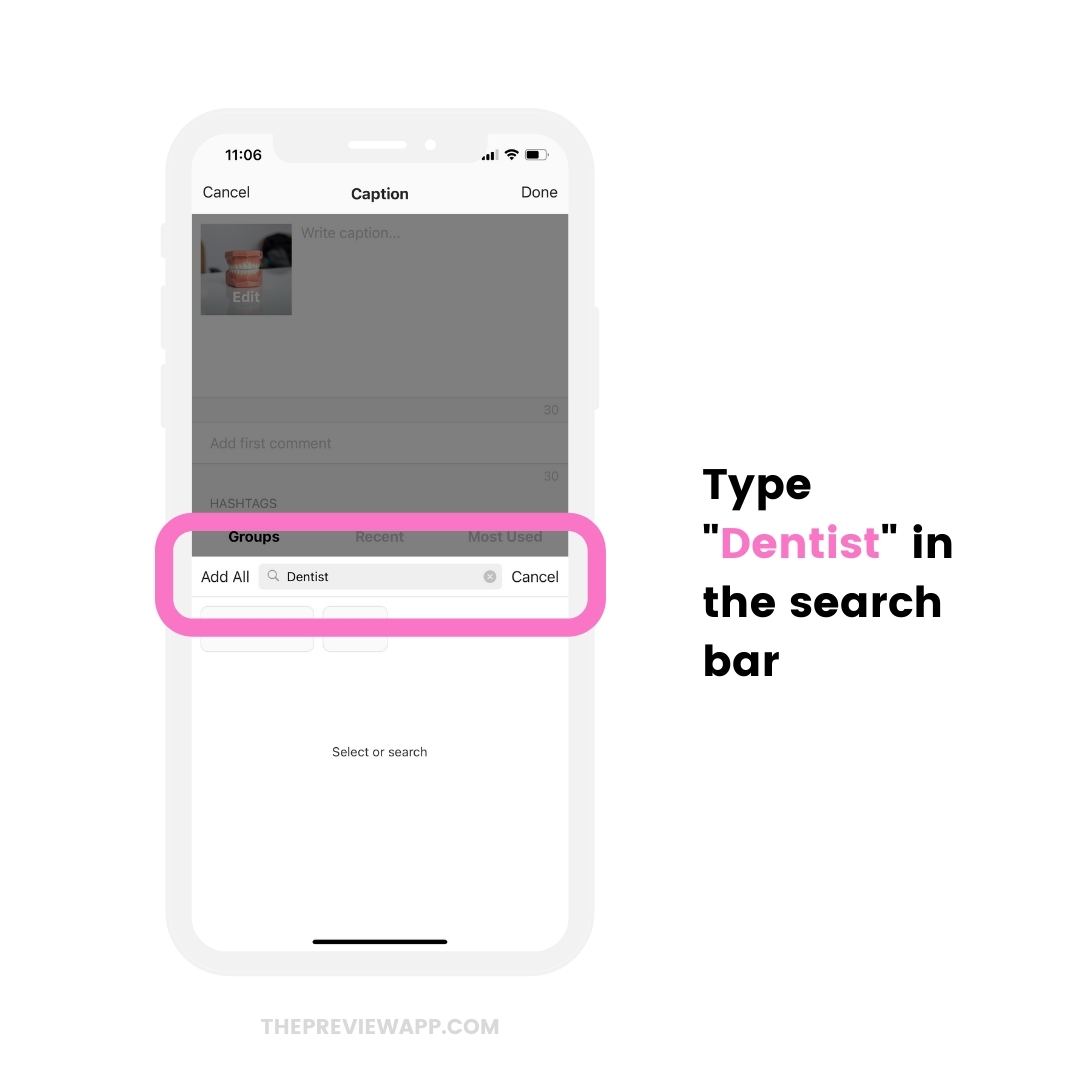 How to add the hashtags in your caption (or first comment)?
You have 2 options:
Press "Add All" to add all the hashtags from that group in your caption, or
Tap on an individual hashtag in the list to only add that one in your caption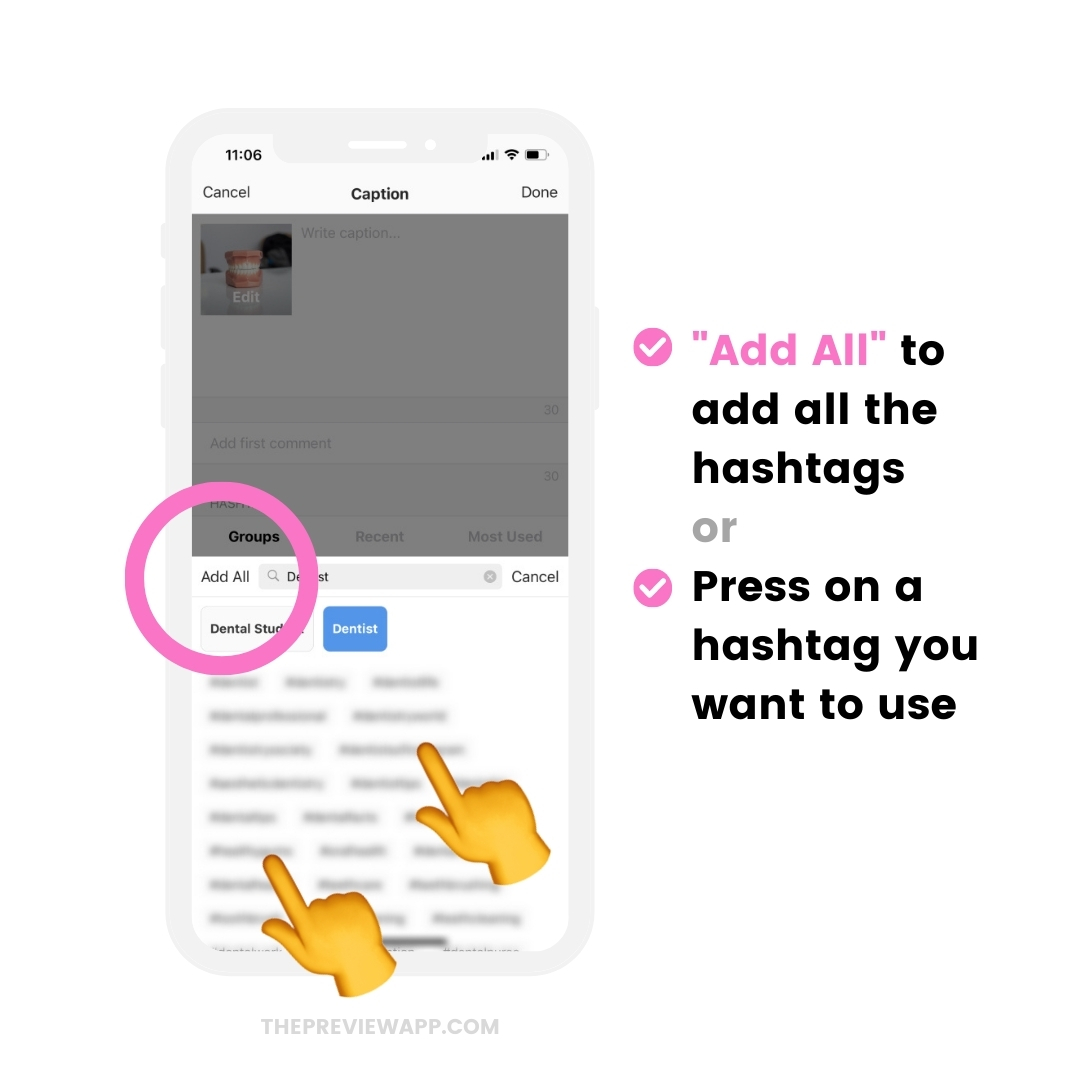 Tip: Mix hashtags from different hashtag groups.
For example, let's say you are sharing dental hygiene tips. You want to use "Dentist" hashtags and "Wellbeing" hashtags.
Select some hashtags from the "Dentist" hashtag group and some hashtags from the "Wellbeing" hashtag group.
Boom! You've created your own unique hashtag set.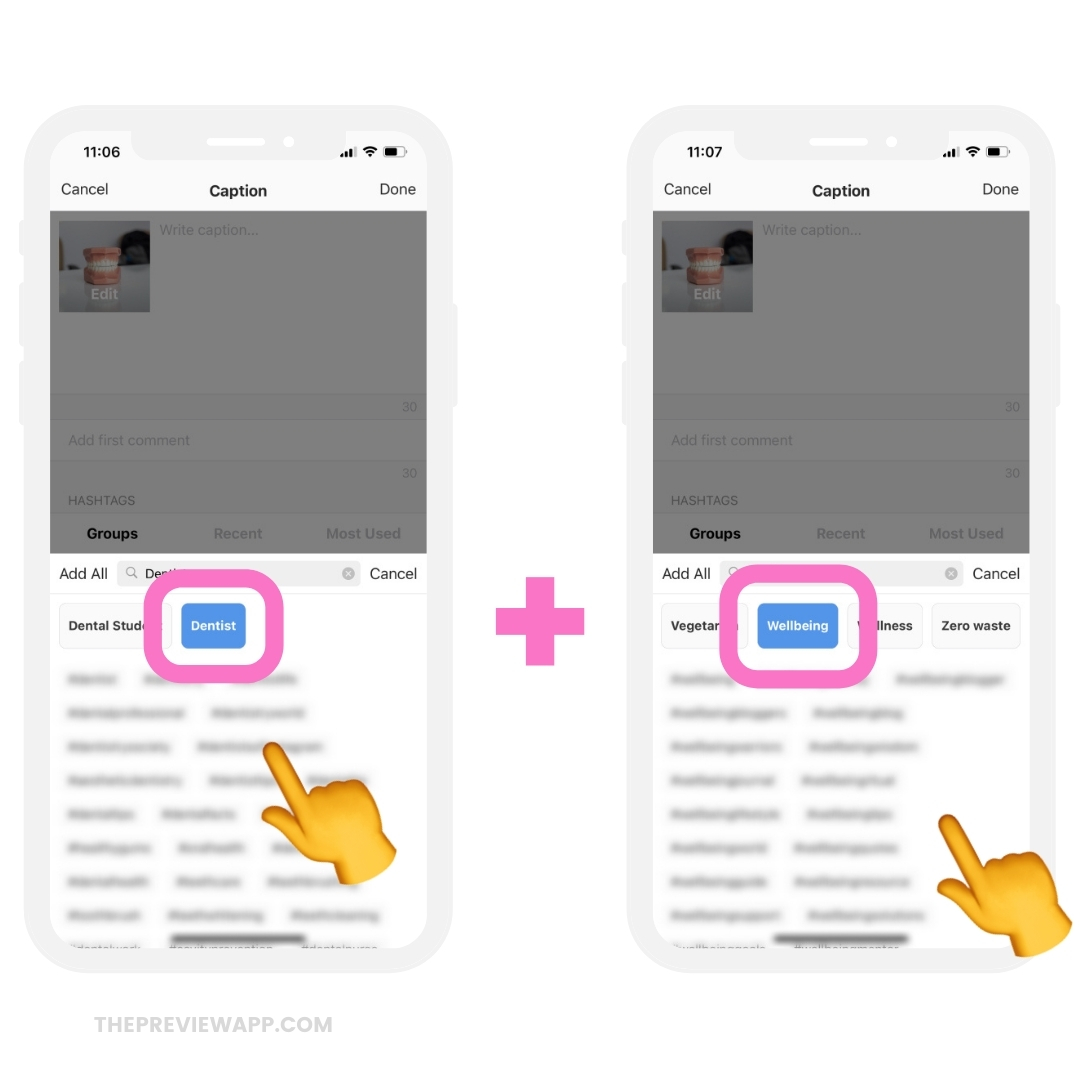 Add your unique location hashtag
Want local patients to find you?
Use location hashtags.
Create your own unique location hashtag, using this combination:
[dentist]+[Your City]
[Your City]+[dentist]
[dentist]+[Your Country]
[Your Country]+[dentist]
For example:
Let's say you are a dentist in London.
Your unique hashtags will be:
#dentistlondon
#dentistslondon (plural, so that people can still find you if they search plural for more options)
#londondentist
#londondentists
Want more Instagram tips and strategies?
I would love to help you grow!
I have written all my favorite Instagram growth strategies here:
Enjoy! And don't hesitate to ask if you have any questions.