You can use Preview app to find some of the best Instagram hashtags for photographers.
There are a bunch of different Instagram hashtags for:
Photographers
Wedding photographers
Different photography styles (still photography, street photography, portrait photography, wildlife photography)
Family photography
And more.
Each single hashtag has been handpicked and tested:
There are no random, super general hashtags

There are no banned hashtags that could damage your account

They are Instagram hashtags photographers use

Each hashtag category has a mix of 4 types of hashtags:

Super popular (but not random) hashtags

Niche hashtags

Community hashtags

Brand hashtags whenever possible (to help you get featured on other people's accounts)
What you need to know:
Preview is not just an Instagram hashtag app. It is also an app to help you design your Instagram feed. It has a lot of features to help you manage your Instagram account from A to Z.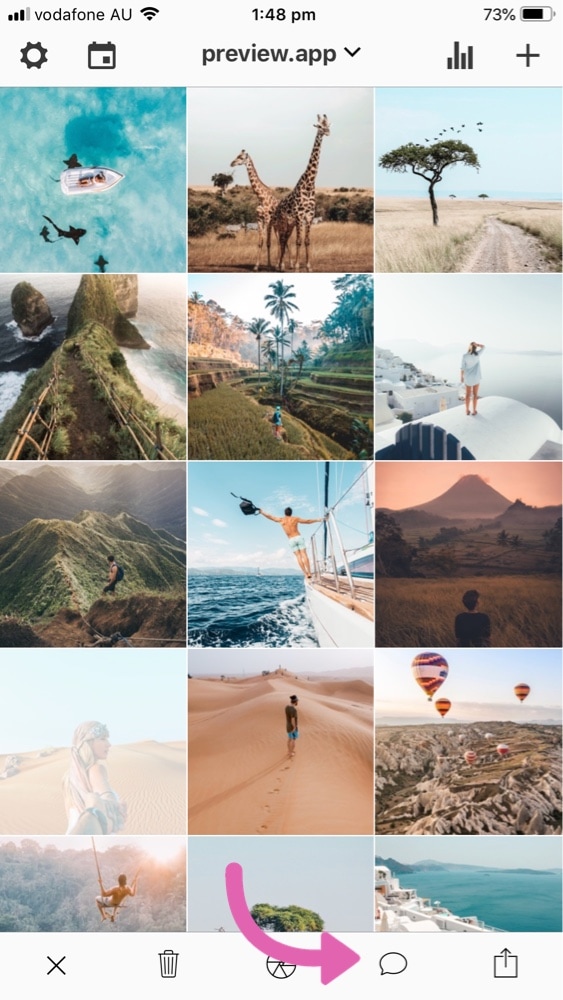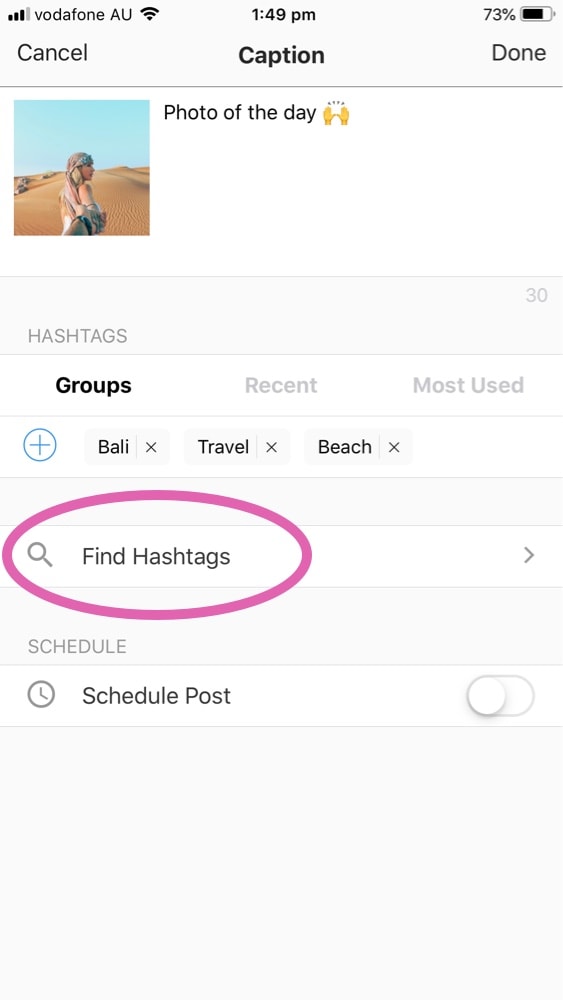 One of people's favorite features is the Hashtag Finder, which is a hashtag generator.
Here are some of my favorite Instagram hashtags for photographers:
Instagram hashtags for photographers (general)
The first hashtag group is for photographers. It is a general hashtag group with Instagram hashtags photographers usually use.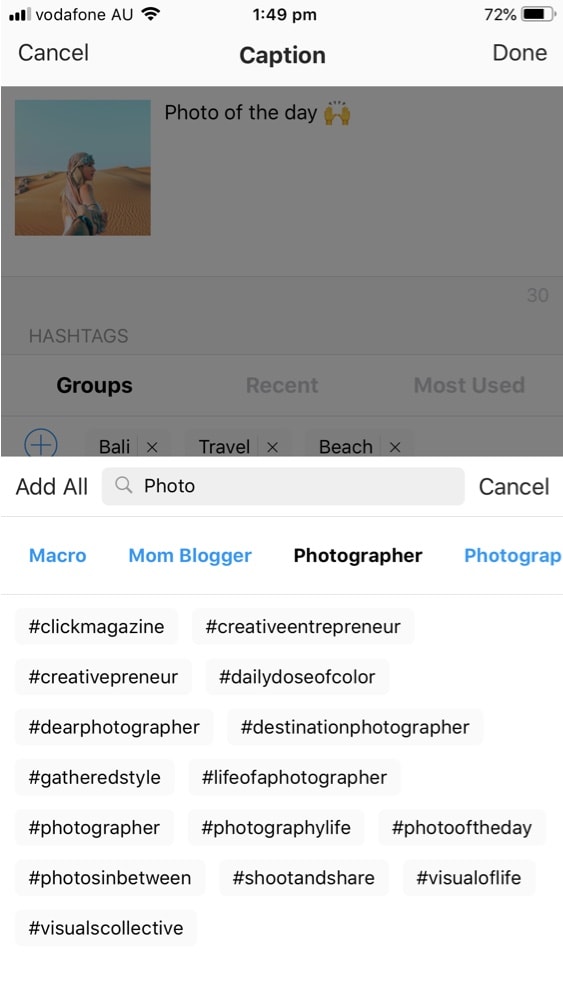 Instagram hashtags for wedding photographers
If you are a wedding photographer, check out the hashtag groups called "Photographer Wedding" and "Wedding".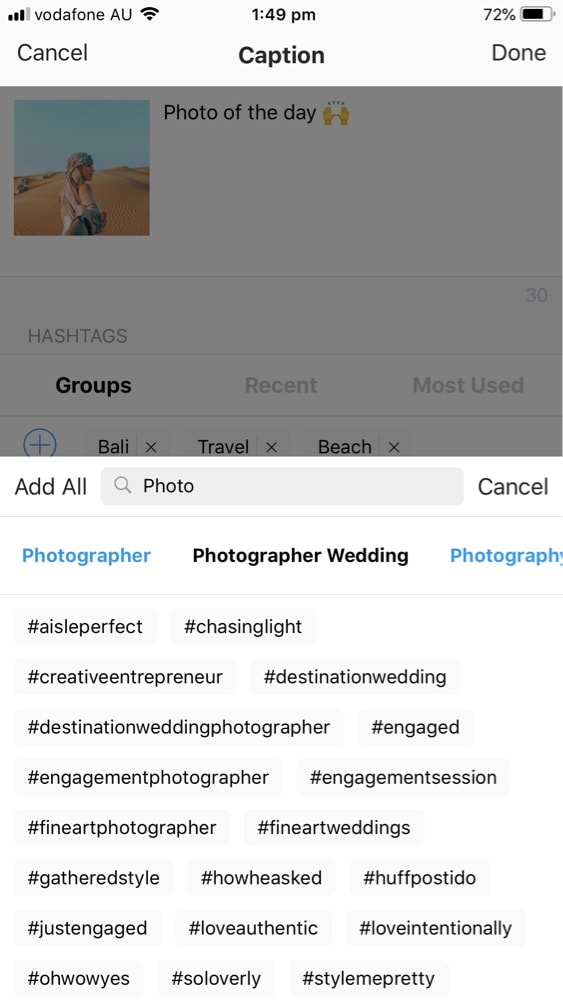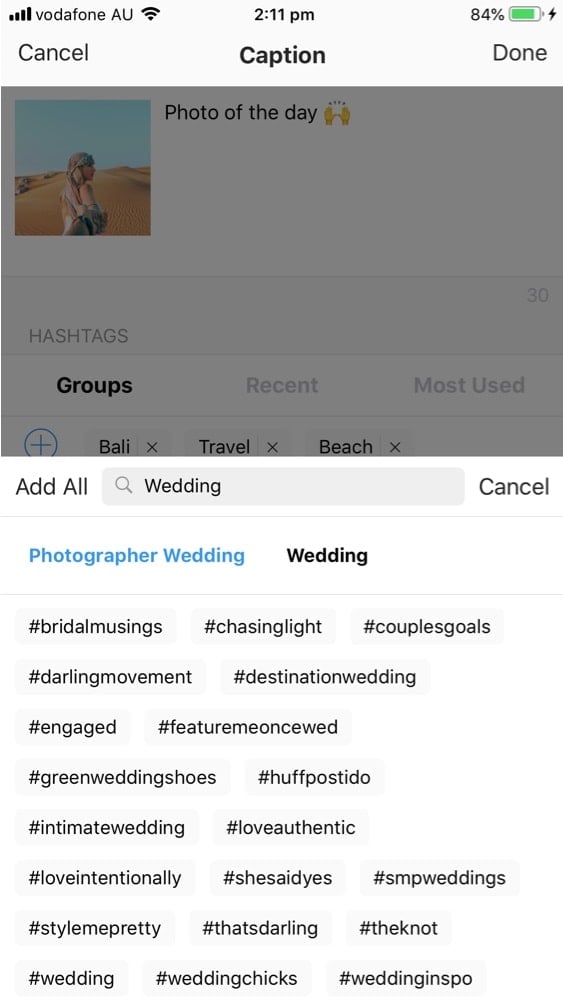 Instagram hashtags for Macro photography
There are also hashtags for macro photography lovers.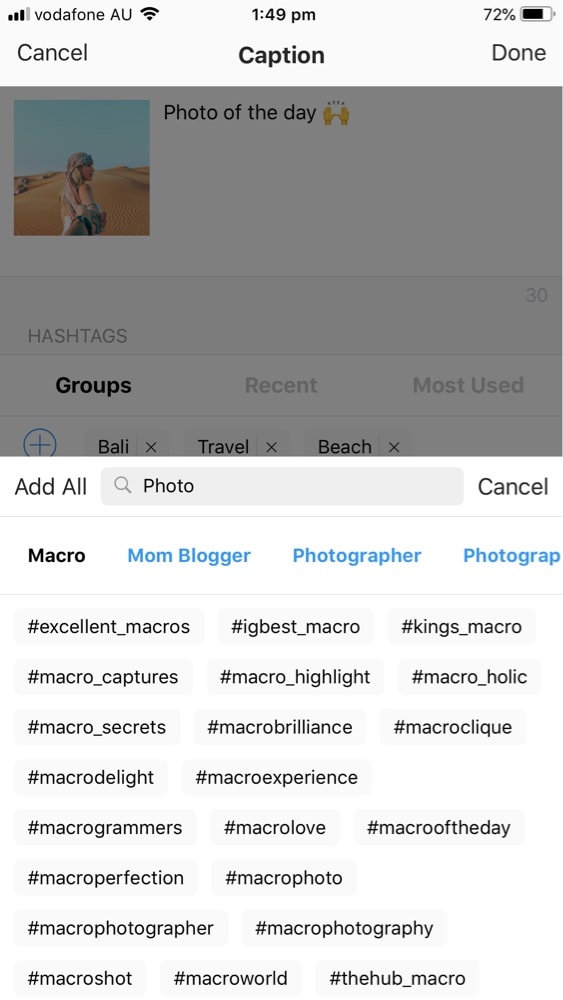 Instagram hashtags for portrait photography
If you love to take portraits, check out the "Portrait" hashtag group.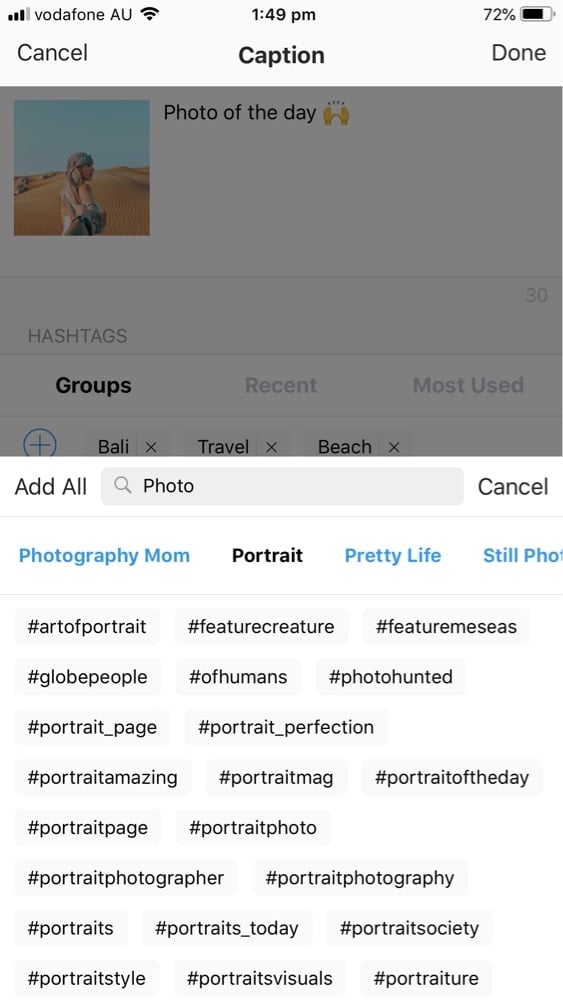 Instagram hashtags for still photography
There is also another hashtag group just for Still photography. While it might not look like a lot of hashtags, these are the main ones photographers from the still photography community use. Feel free to add more hashtags in your caption by using other hashtags from other hashtag groups. For example, you can use the hashtags from the "Still photography" hashtag group, and then add hashtags from the "Photographer", "Nature", "Slow Living", or "Flatlay" hashtag groups.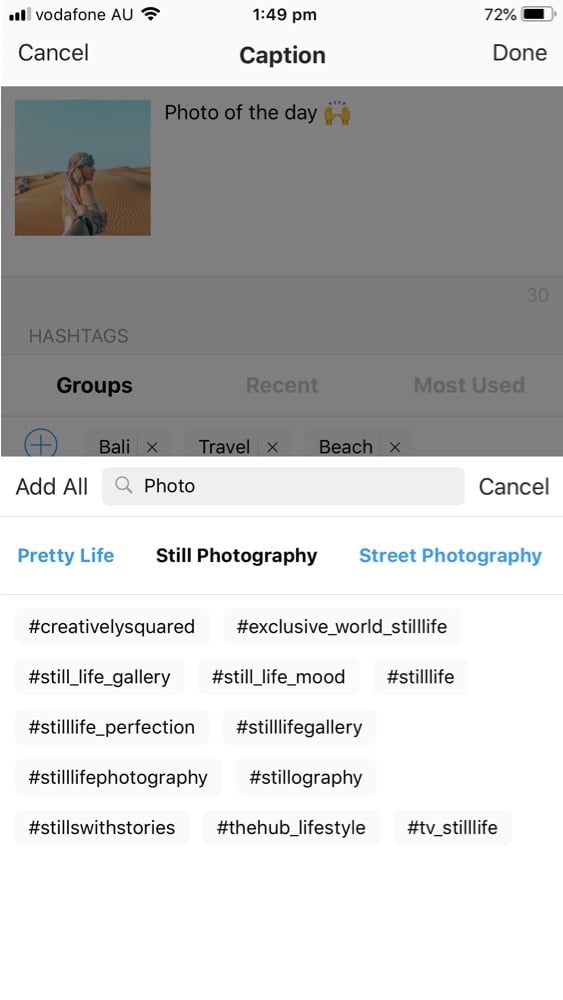 Instagram hashtags for family photography
For family photography, I recommend using different hashtag groups like: "Photography Mom", "Family", "Motherhood" and "Mom Bloggers". By using these different hashtags, you will reach a wide range of people from the amazing "family" and "mom" communities on Instagram, not just photographers.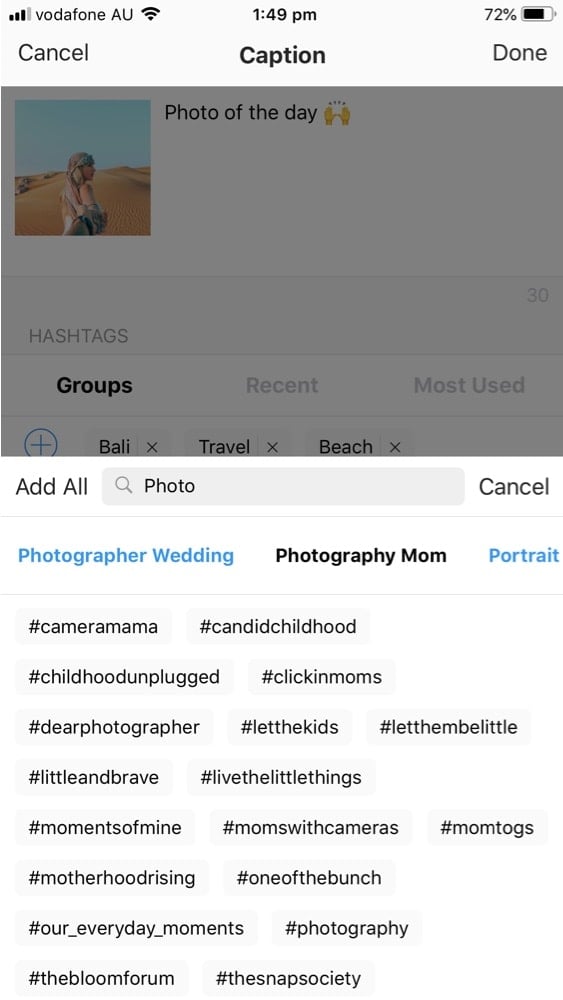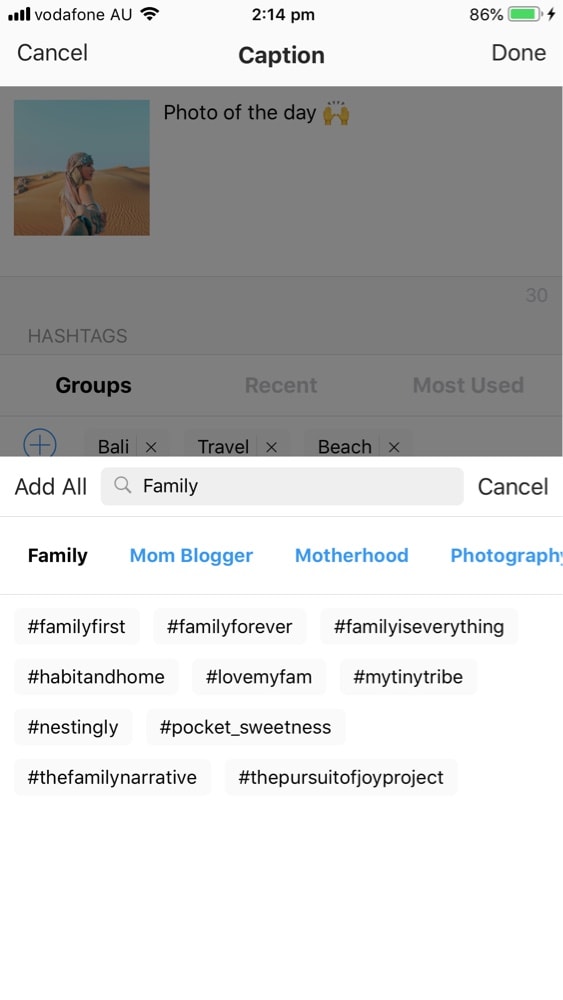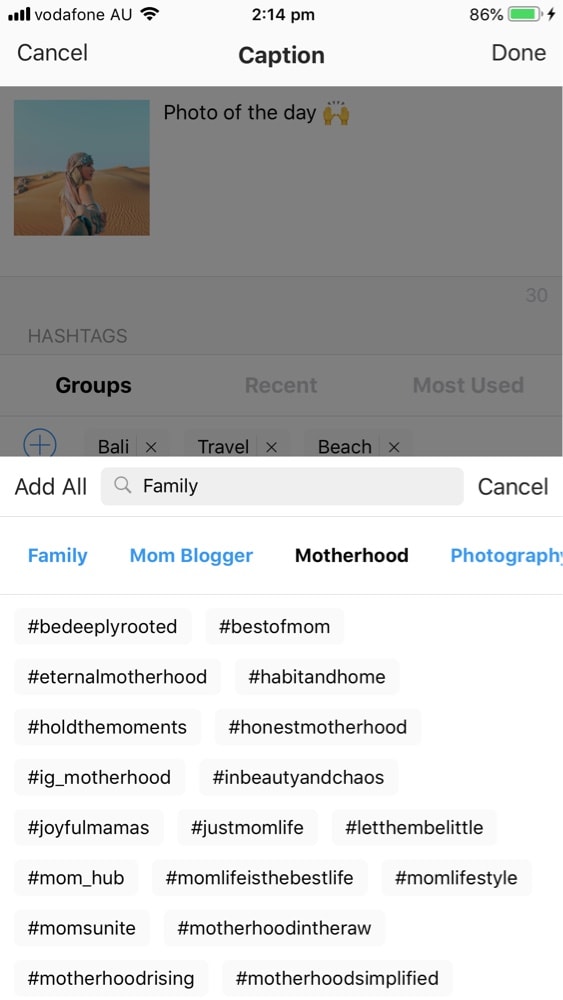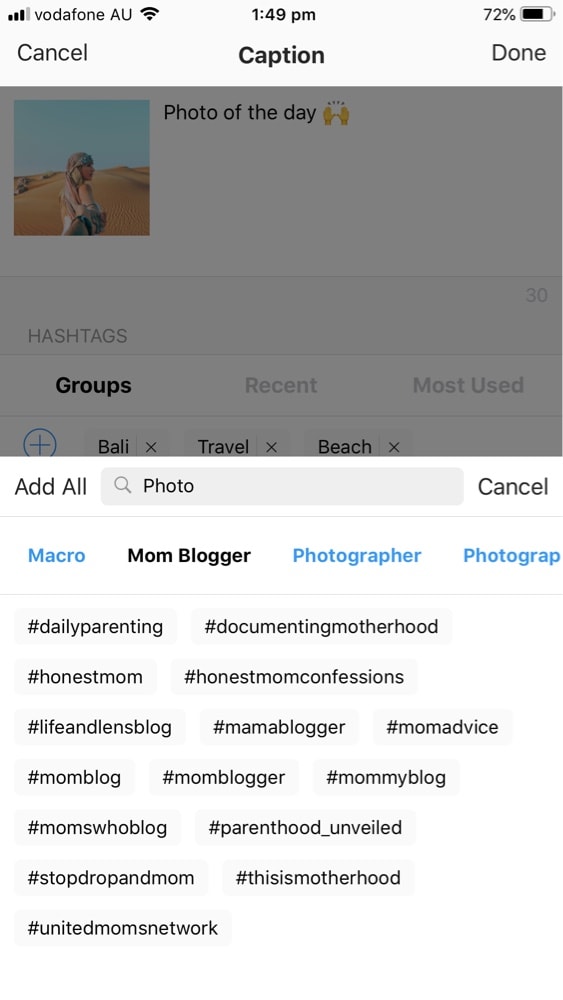 Instagram hashtags for street photography
For street photography hashtags, check out "Street Photography" and "Architecture".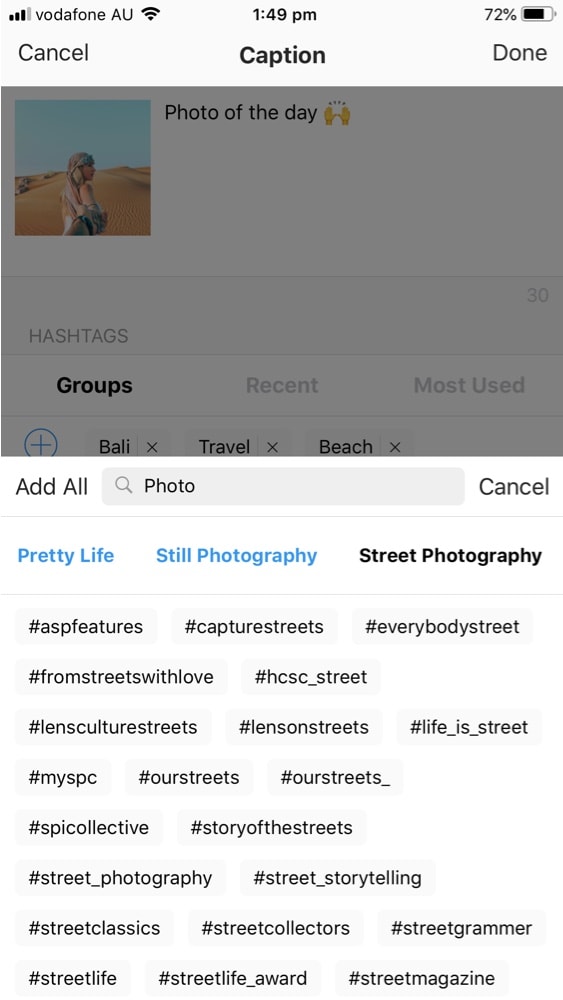 Instagram hashtags for travel photography
Check out these hashtag groups: "Travel" and "Travel Blogger".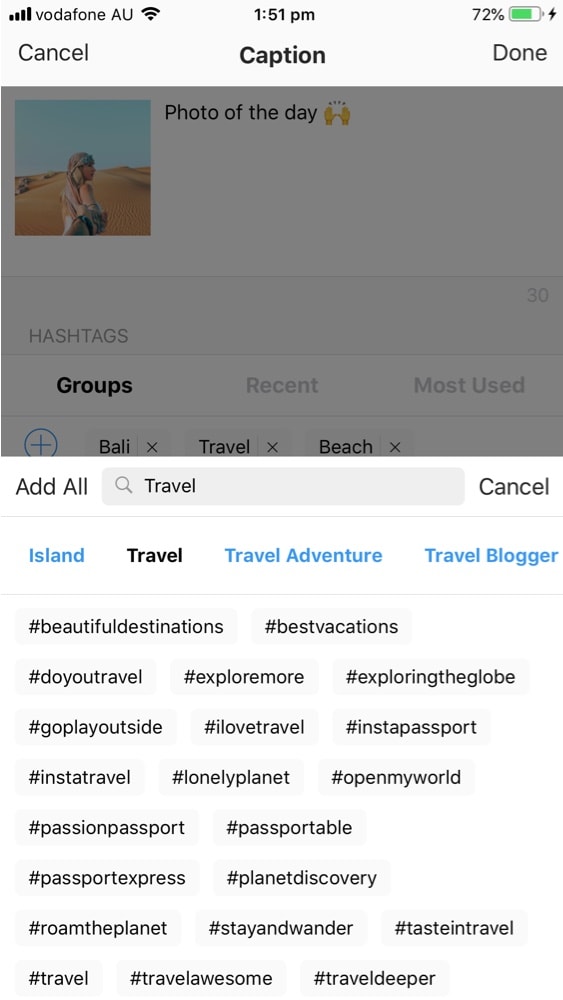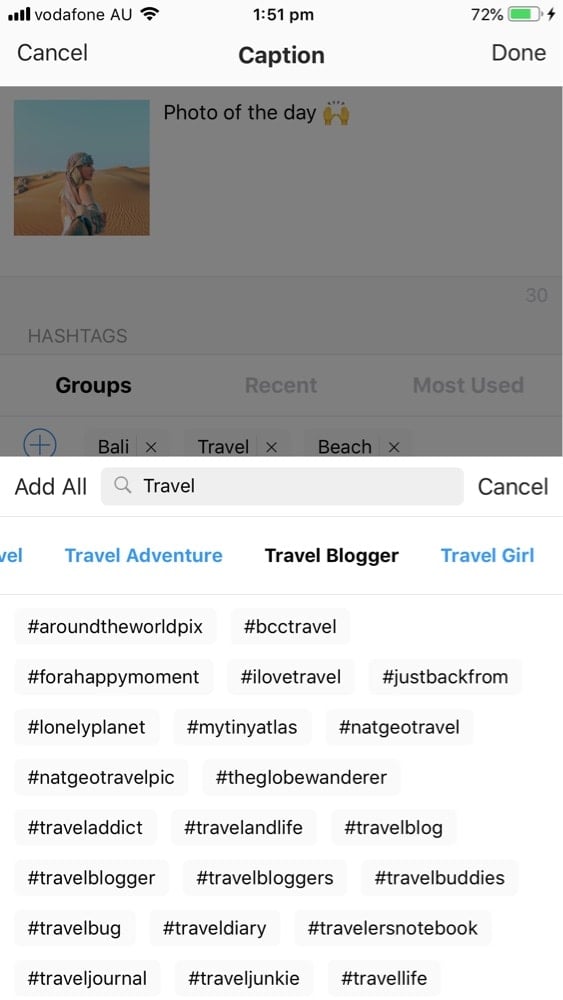 Instagram hashtags for nature photography
If you are specialised in nature and animal photography, check out "Nature" and "Wildlife". There are also Instagram hashtags for pets, dogs, cats, birds, and more.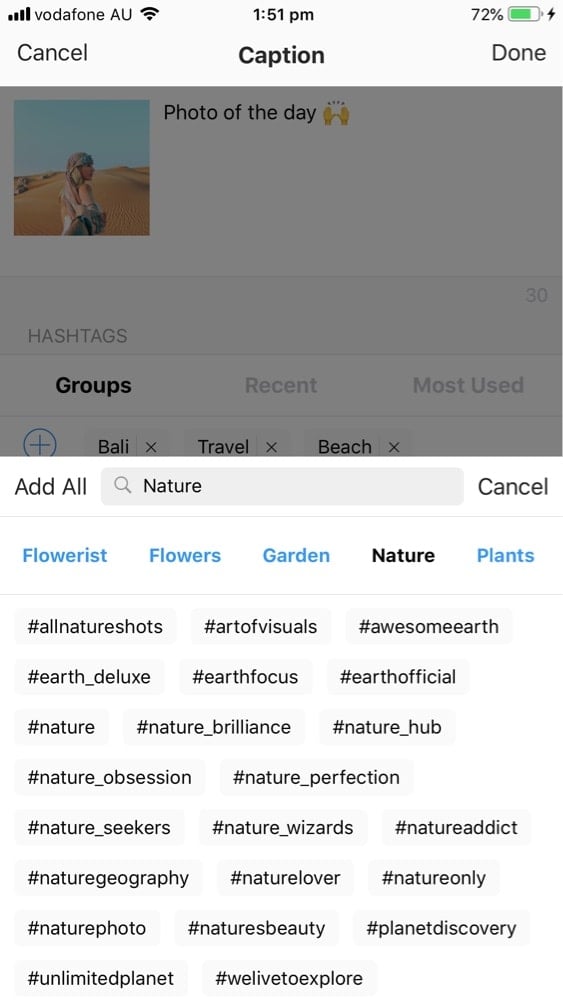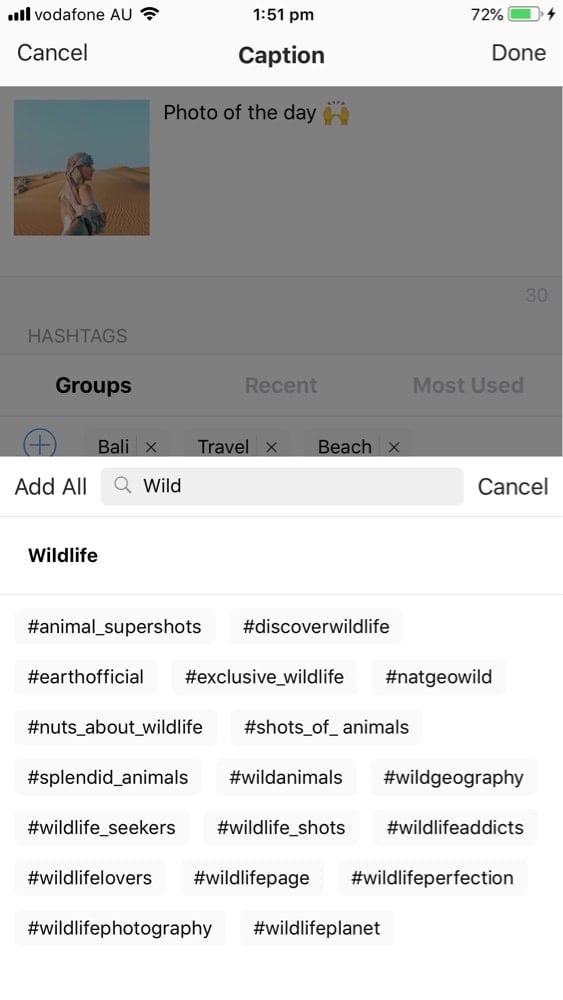 There are more hashtags in the app but I will let you explore.
The beauty of using Preview is that you can mix and match hashtags from different categories to create your own, custom Instagram Hashtag Group.
If you know some awesome Instagram hashtags we should add, please share in the comments below.
And if you want us to add new hashtag groups, let us know which ones too.
And until next time, see you on Instagram!