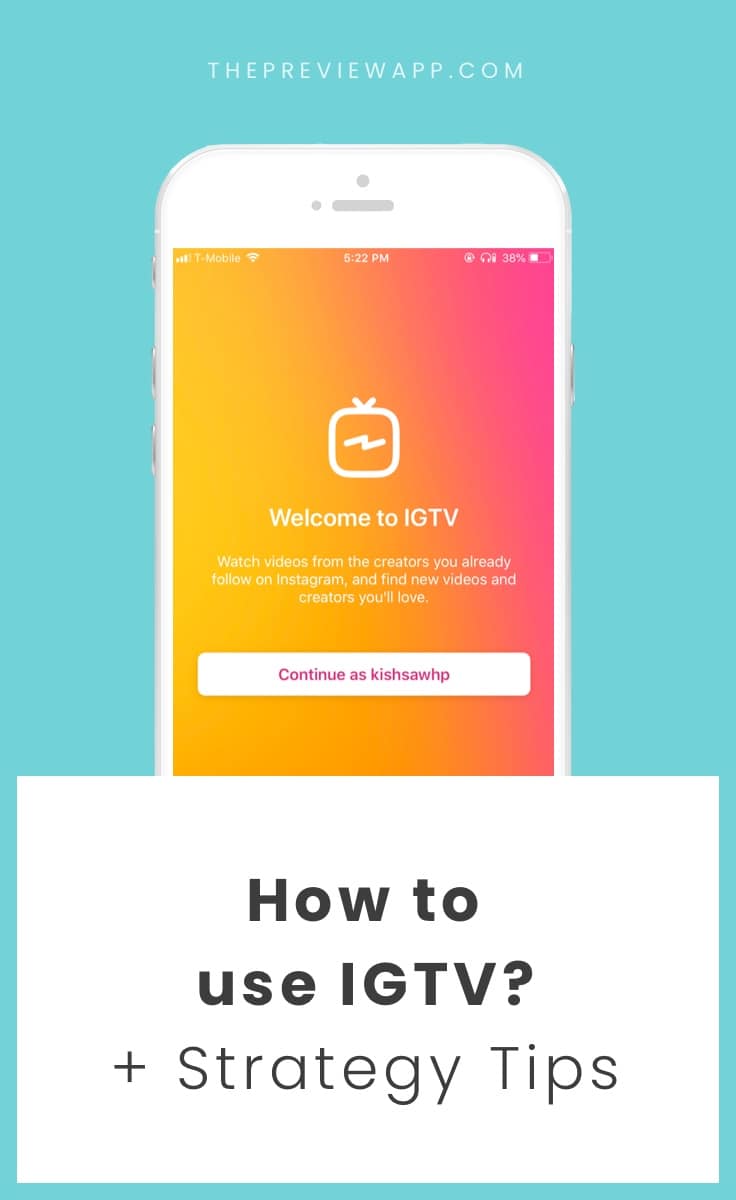 There is a new Instagram app on the App Stores!
It is called "IGTV" (Instagram TV).
IGTV is a separate Instagram app. What's different? IGTV is all about videos only. Long videos. Videos can be more than one minute. In fact, they can be up to one hour.
It is a bit strange to get used to the app at first.  The videos play automatically, as if you just turned on the TV. But once you take a step back and breathe, it is easy to understand how it works.
I am going to show you everything you need to know about it:
How to navigate the app
How to create a channel and upload your own videos (from the app and website)
Facts about the IGTV videos before you get started
If you are a business, you can download our free IGTV Guide for video ideas and IGTV strategy tips.

Ready?
Here is how it goes:
1.  You need to download the app called "IGTV"
If you don't have it yet, go on your app store now and download the app:
For iPhone
For Android phone
If the app is not available in your App Store yet, be patient. Instagram is slowly rolling out this new app. Keep an eye on your app store.
2. Log in using your Instagram or Facebook account
Once you have it, you will have to login using your Instagram account or your Facebook account. As you will see in the next steps, your IGTV account (and channel) will be linked to your Instagram account.
Once you are logged in a video will automatically start playing. Once that video ends, the next one starts.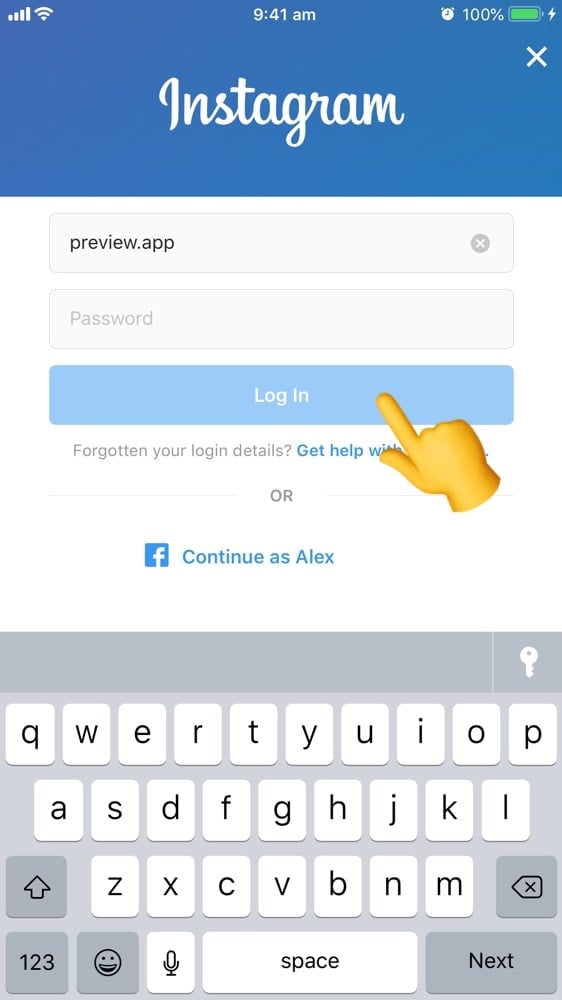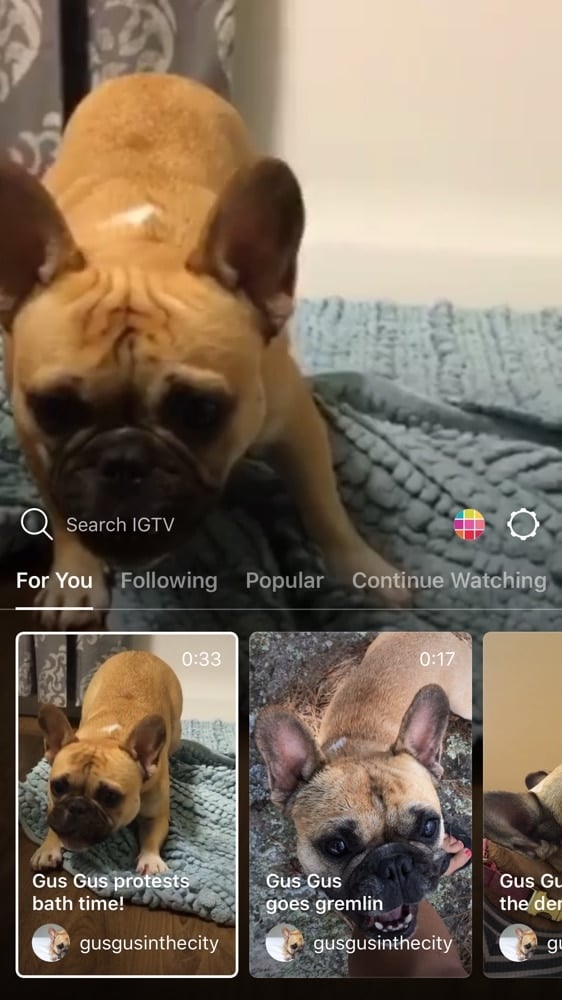 3. The IGTV app works like this
Think about the app as a remote to watch your IGTV ?
In total, there are 7 buttons.
There are 4 main buttons to watch videos:
1. "For You"
2. "Following"
3. "Popular"
4. "Continue Watching"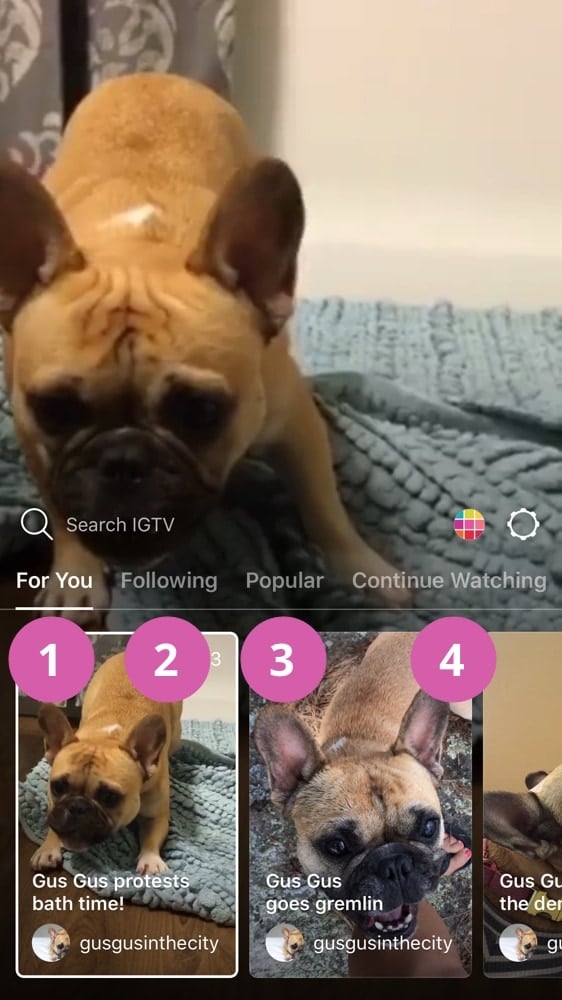 1. "For You": The algorithm determines who you would like to watch the most (pretty much like the current Instagram feed on the Instagram app)
2. "Following": Watch videos of people you are following on Instagram
3. "Popular": Watch videos of people you don't follow (it is like the "Explore" page on Instagram)
4. "Continue Watching": Did you stop watching a video? Those videos you didn't finish watching will be saved under the "Continue Watching" section. Start playing the video where you left off.
Then there are 3 other buttons:
5. The Search Bar
6. Your Profile Photo
7. The Settings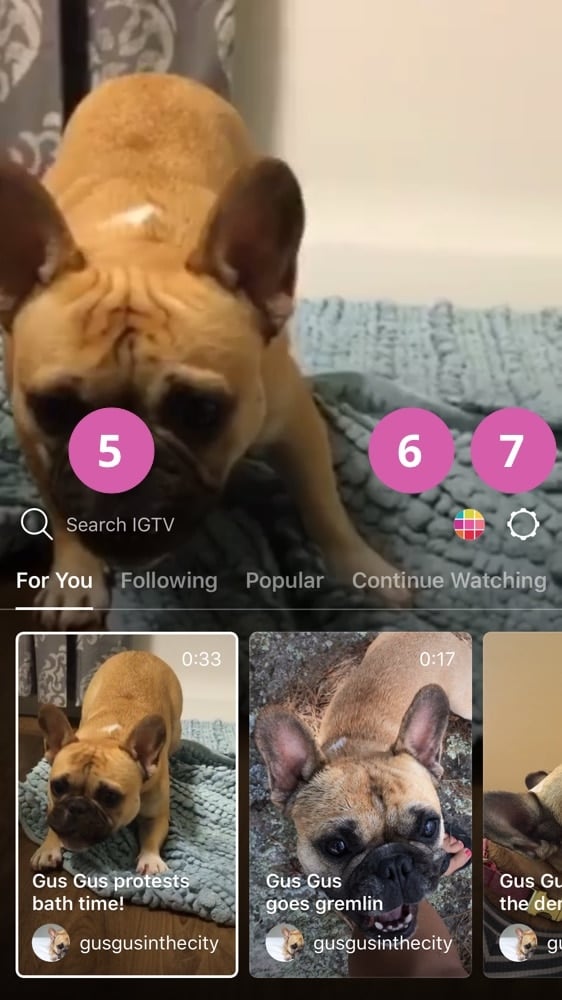 5. The Search Bar: Can you see the magnifying icon on the left? Press on it to search for your favorite Instagrammers' videos OR search for something specific like "Instagram Tips" or "Travel Blogger" or "Hairstylist" or "Wedding Photographer". Wh-wh-whaaat? Yes my friend, don't forget that the words in your Instagram name (the one in bold in your bio) are keywords. This means that they are searchable. So if you want people to find you on IGTV, make sure your Instagram name contains the right keywords (want more tips? Check our blog). Anyways, let's get back to the tutorial.
6. Your Profile Photo: On the right, you can see your Instagram profile photo. Press on it to see your channel (I am going to show you how to start your channel below).
7. The Settings: In the settings, you can:
Add more Instagram accounts
Link your IGTV to your Facebook page (and choose to automatically post your IGTV videos to your Facebook page)
And do other things like reporting a problem or logging out
4. Make the IGTV menu disappears when you watch a video
To make that big menu disappear when you are watching a video, simply tap somewhere on the screen, above the menu.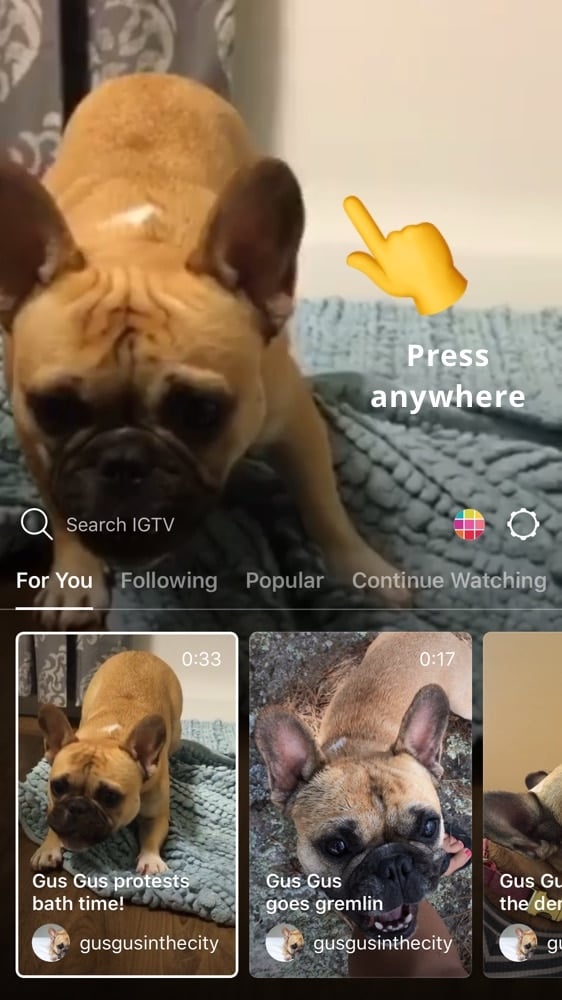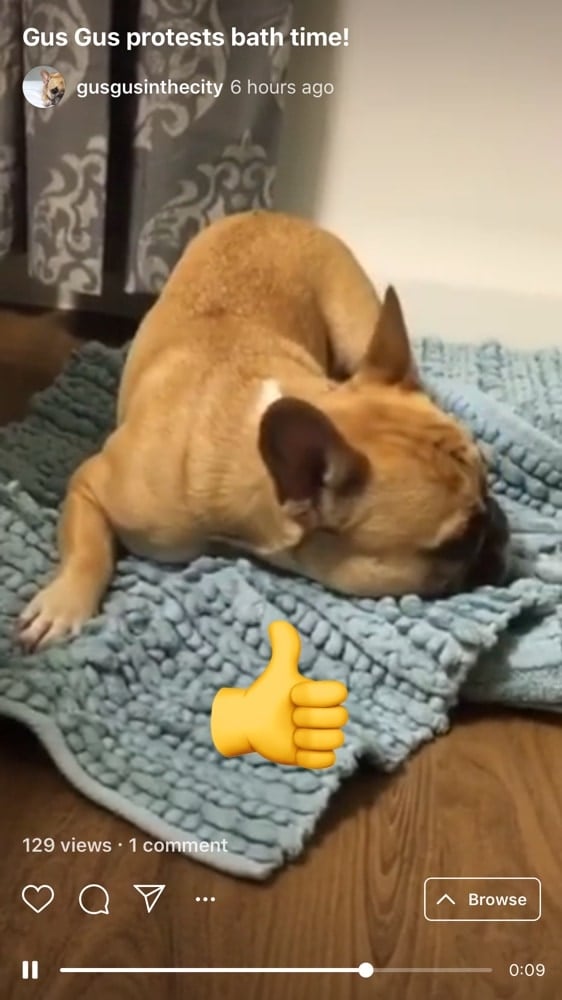 If you want to watch something else, press on the "Browse" button again. The menu / your remote will appear again.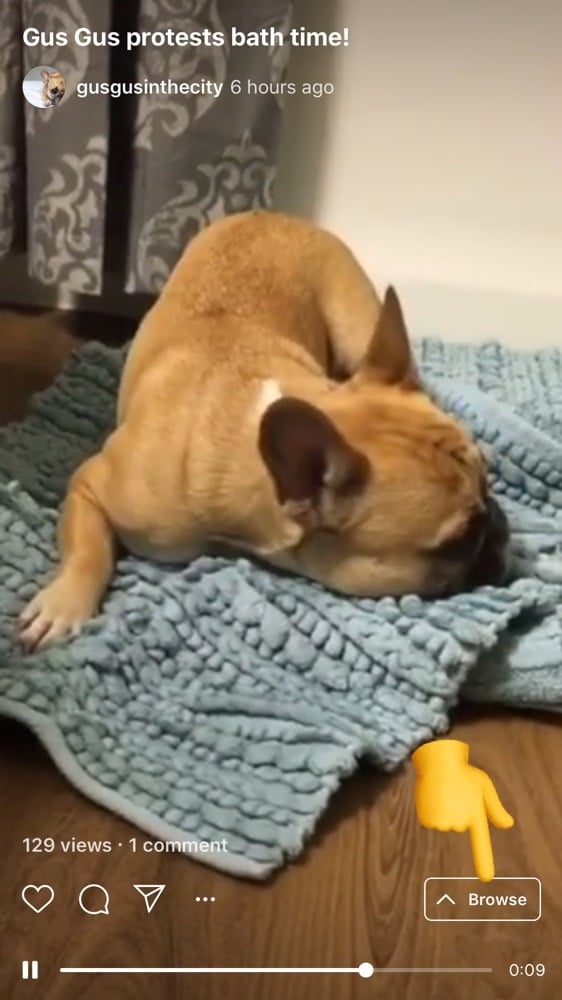 5. Like, share and comment on IGTV videos
Just like on Instagram, you can also like, comment and share IGTV videos with your friends using the Direct Messages.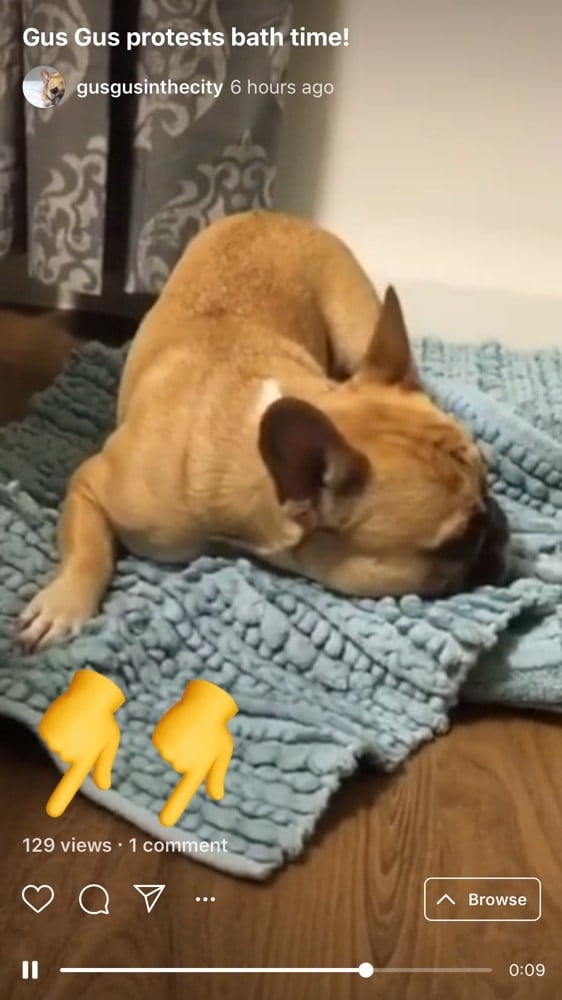 6. You can pause, rewind and fast-forward an IGTV video
Ah! The options we all love and have been waiting for on Instagram. They are now in the IGTV app!
When your menu is hidden, you can see the video timeline at the bottom of the screen. Here you can pause the video and drag your finger on the timeline to fast-forward or rewind.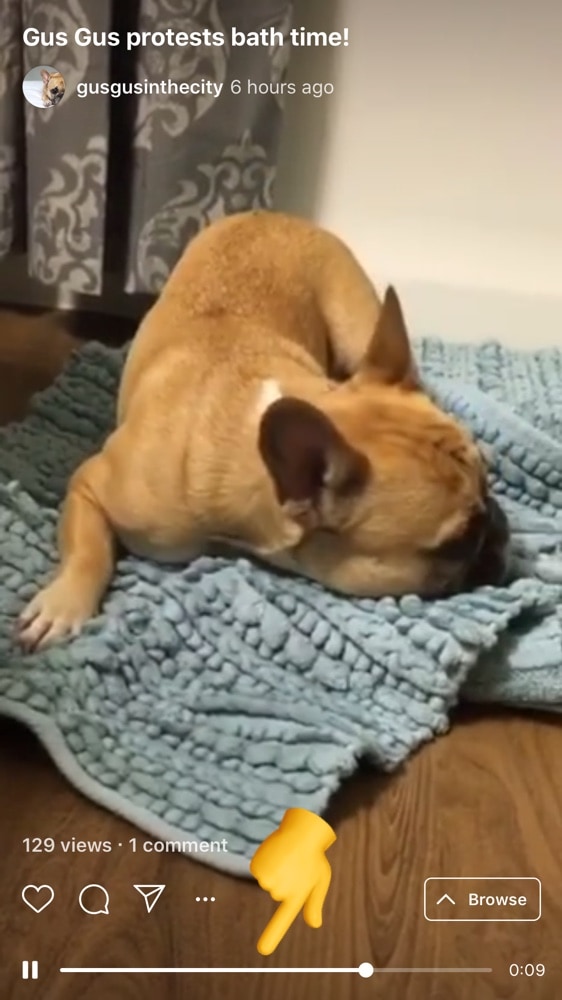 Ok, time to talk about IGTV for your content.
7.  Create your IGTV channel
Press on your Profile Photo button. Follow the steps on the screen to get started. Congratulations, you now have an IGTV channel!
How easy was that?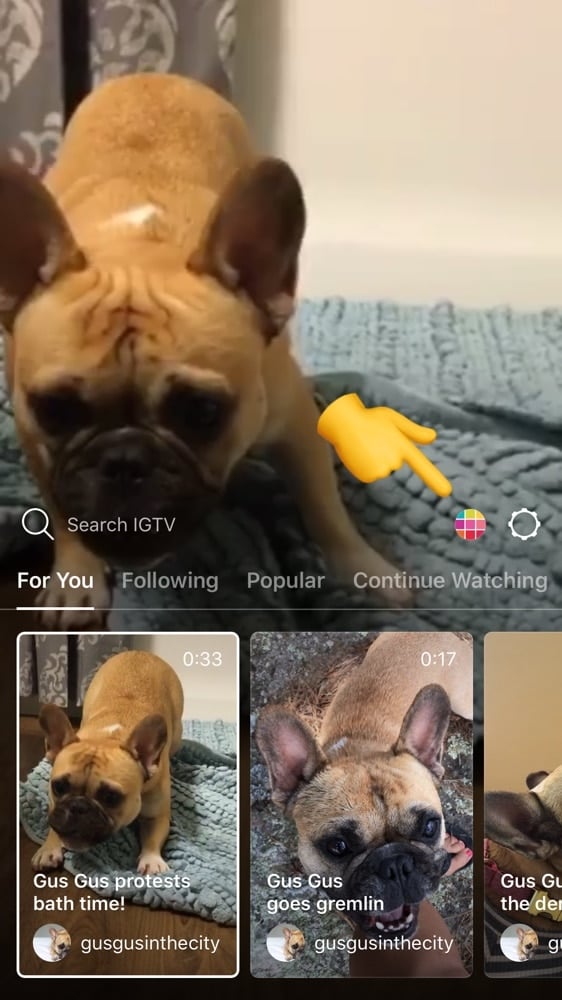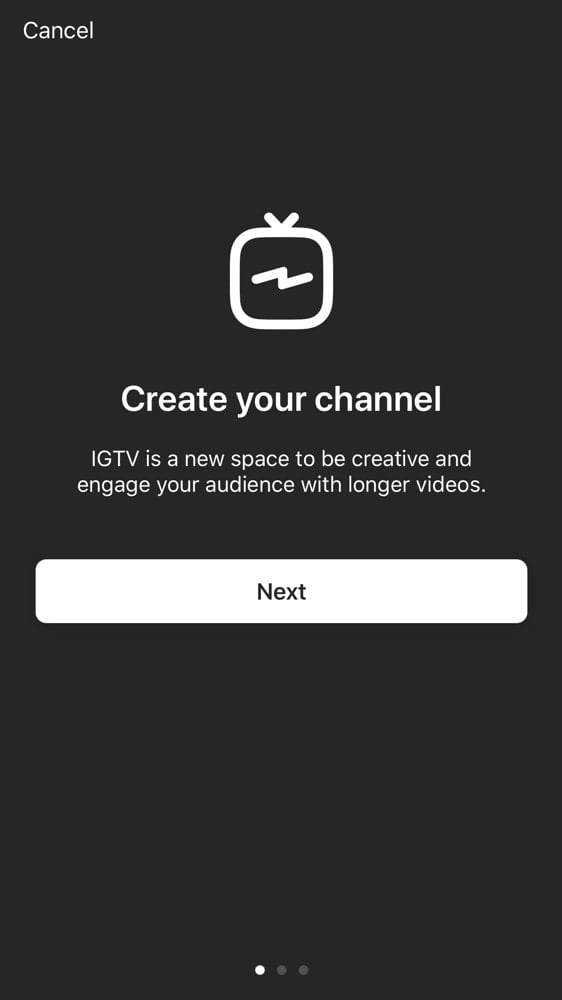 8. Upload videos on IGTV app
To upload a video, you have 2 options:
1. Upload from the IGTV app, or
2. Upload from the Instagram website
First, if you are on the app, press on the "+" button (on the right):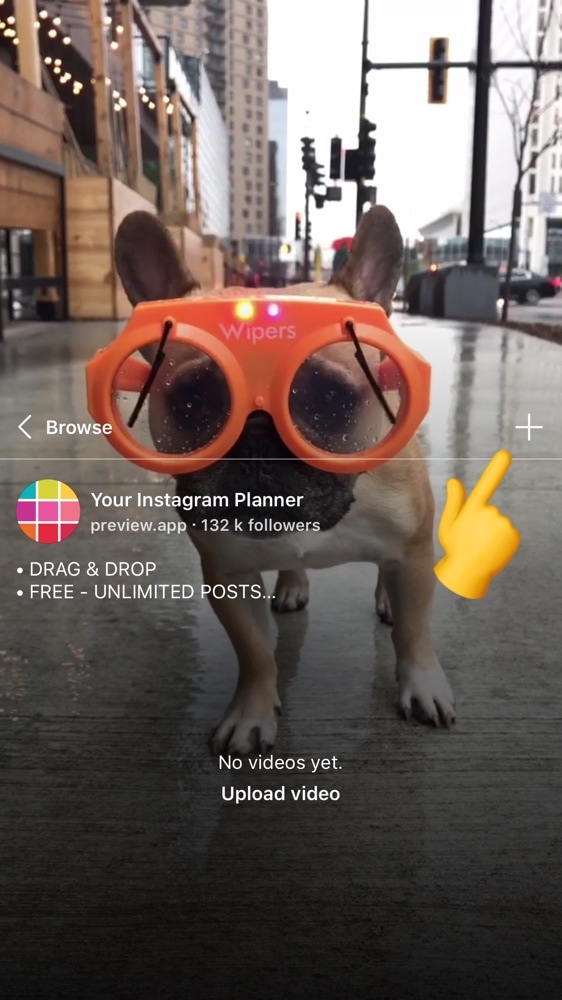 If you want to upload IGTV videos from your computer:
Open the Instagram website
Go on your page
Select "IGTV"
Press on the "Upload" button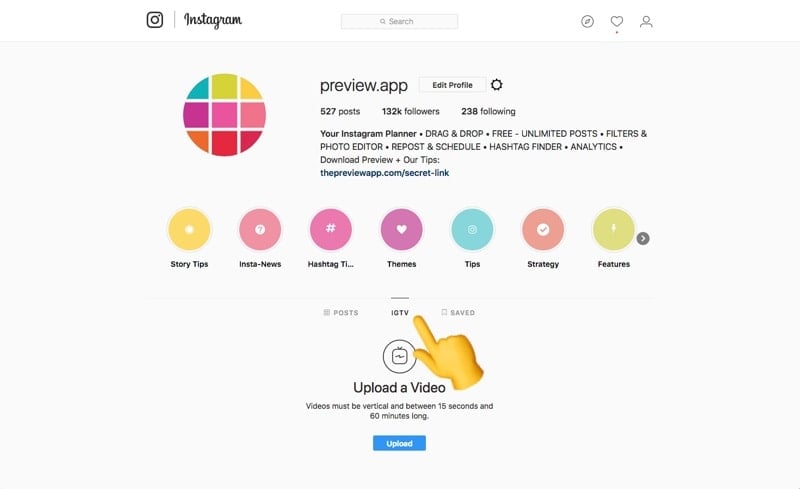 Video requirements:
You can upload videos only
You can upload videos from the IGTV app or through the Instagram website
Videos are vertical only (not landscape)
Minimum aspect ratio of 4:5 and maximum of 9:16
Videos can be up to 3.6GB
Videos can be between 15 seconds and 10 minutes long
People who have a large following or a verified account can post up-to one hour long videos (Note: this feature will be available to everyone as the app grows)
The maximum file size for videos that are 10 minutes or less is 650MB. The maximum file size for videos up to 60 minutes is 5.4GB
You can save a draft of your IGTV video on your computer only (at the moment)
You can watch IGTV videos on your computer
What happens after you post IGTV videos?
You can give your video a title, a description and a pretty cover photo.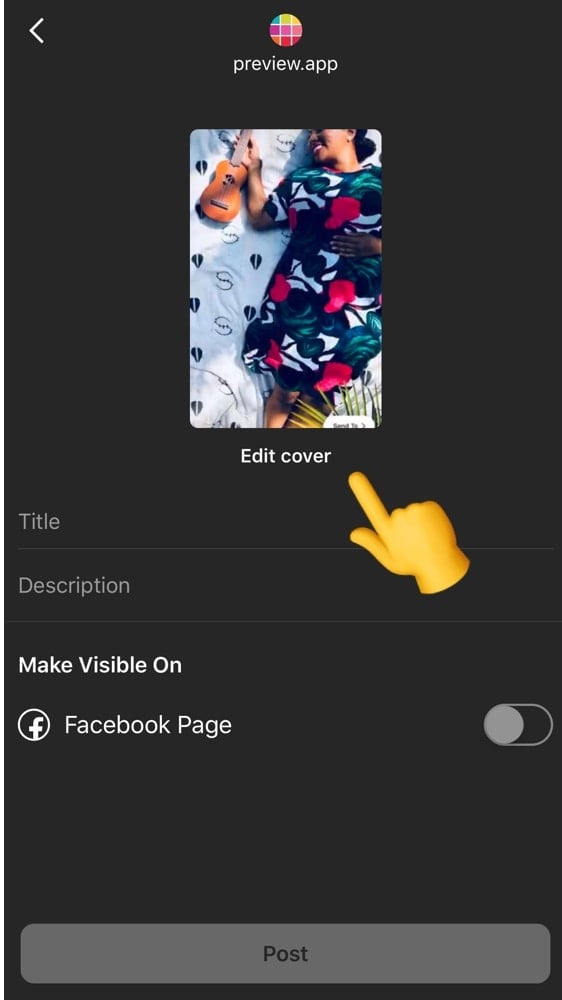 Can your followers see your IGTV videos?
Yes! A new Highlight will automatically appear under your bio on Instagram.
This new Highlight will have the IGTV logo on it. People can press on it to watch your videos.
Want to see our IGTV? ? Click here.
That's it for now. We hope this blog post was useful. Did we miss anything?
What do you think about this new app? Do you like it?