If your Instagram Story views dropped suddenly: you're not alone.
A lot of people all over the Internet and on Instagram are wondering why the number Instagram Story views decreased suddenly.
We asked our community on Instagram @preview.app what was their Insta Story views Before versus Now.
Here are just some of the answers: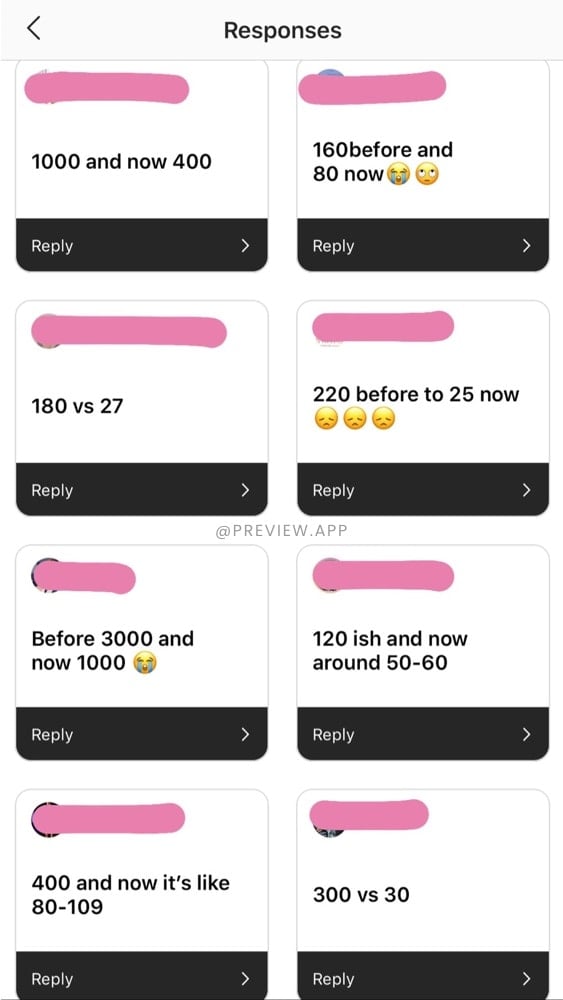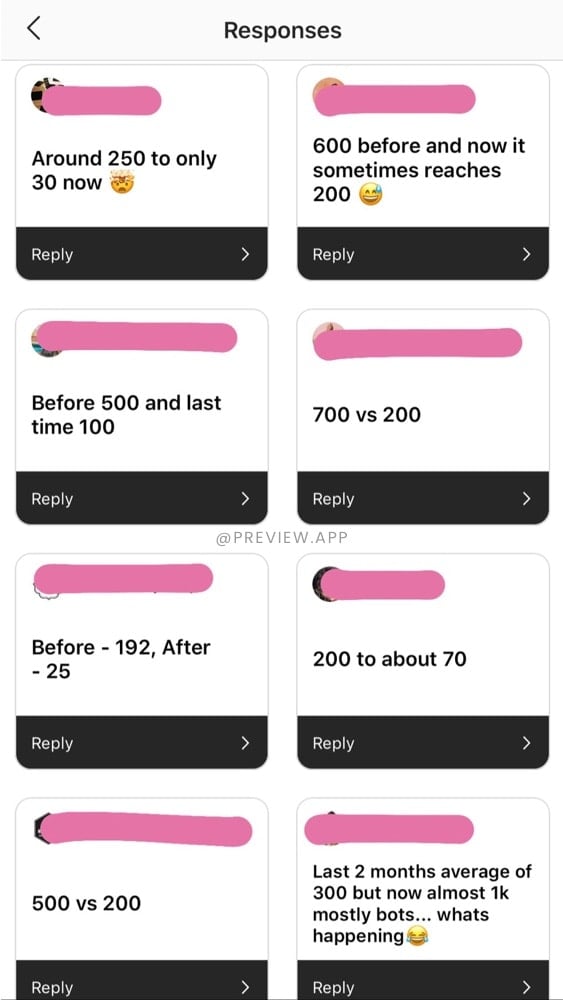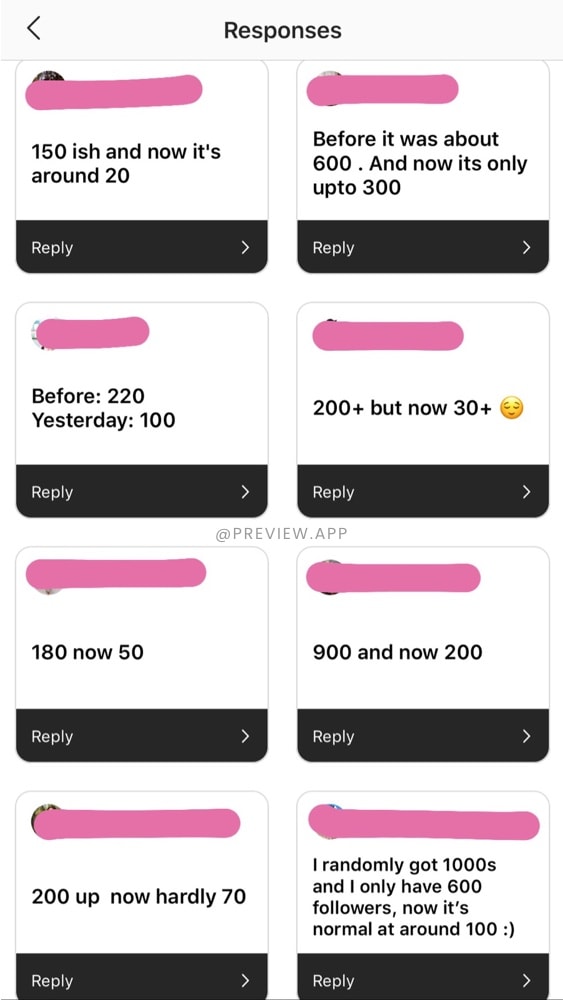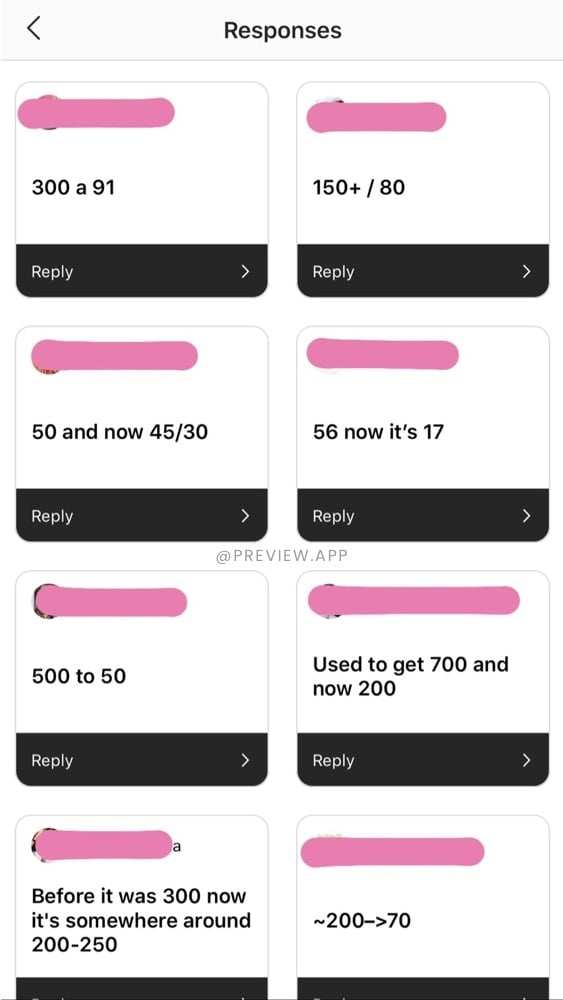 As you can see the numbers vary a lot.
For some people Insta Story views decreased by more than 50%.
For some people, the views stayed the same.
For some people, the views keep increasing and decreasing day after day.
Is it because of a new Instagram algorithm?
Well, apparently not.
Why Instagram Story views dropped?
Remember these fake accounts or bots that write weird comments on your posts? Or play the follow and unfollow game?
According to Instagram, bots / fake accounts have found a way to watch Instagram Stories too.
Which explains why you might have noticed complete strangers watching your Insta Stories.
Those "strangers" were bots or fake accounts = giving you fake Insta Story views.
Instagram noticed these fake Insta Story views and managed to stop these accounts a few days ago.
Hence why almost everyone's Insta Story views dropped.
Why would fake accounts watch your Insta Stories?
For the exact same reason people get/buy automatic likes, leave automatic comments and follow/unfollow:
To get your attention
To grow their account
They knew Instagram could catch them if they continued doing fake likes/comments.
So they tried to seem "human" by casually "watching" Instagram Stories too.
Surely, Instagram wouldn't be able to notice, right?
Wrong.
Thankfully Instagram found out.
No more fake Insta Stories views from random, fake accounts.
If you want to stay on top of Instagram news, check out our Instagram Blog and our Instagram account.
We'll keep you updated as soon as Instagram News pop up.
Until next time, see you on Instagram ?
– Alex