Don't let Instagram run your life. You have a business to run. Your time is precious. So let's make it count, shall we?
The tips I'm going to share will help you:
Plan your content
Grow your account organically
Target the right people (your customers) and
Become best friend with the Instagram algorithm
Sit down, relax. 21 tips:
Your goal
Look professional (+ how to a make a theme)
Know who your customers are
Use the power of Instagram keywords
Use hashtags your customers use
Follow people like your ideal customers
Interact with your ideal customers
Search a hashtag that is relevant to your business and…
Local business? Use the location tag and hashtags
Use the tools Instagram gives you
Send DMs
Giveaways
Collaborate with other Instagrammers
Create your Instagram routine
Not sure what to post? Make a content plan
Save time. Batch your content
Be consistent
Test test test
Check your analytics
Do not use automated tools
And the secret sauce…
Let's start.
1. Be clear about your goal
I think this is the first and most important tip. You have to define what role Instagram plays in your business.
Instagram can play different roles to achieve different goals. What is your goal: Fun? Brand awareness? Engagement? Clicks to your website? Building an awesome community? Make sales?
Based on your goal, you can brainstorm different posts ideas.
2. Look professional (how to make a theme)
I always say it: "Take your Instagram page seriously so your customers take YOU seriously." For some people, your Instagram feed might be the first thing they see.
So how does it look like overall? A cohesive Instagram theme helps you stand out and give a good first impression.
Here are some examples of awesome businesses in our community who use Preview app to manage their Instagram:
3. Know who your customers are
Design a feed your customers can relate to. It helps a lot to know who your customers are. It helps you design your feed and choose the right hashtags.
Example: if you have a yoga studio, you want to create a relaxing, peaceful and enjoyable Instagram feed because that's what your customers are looking for.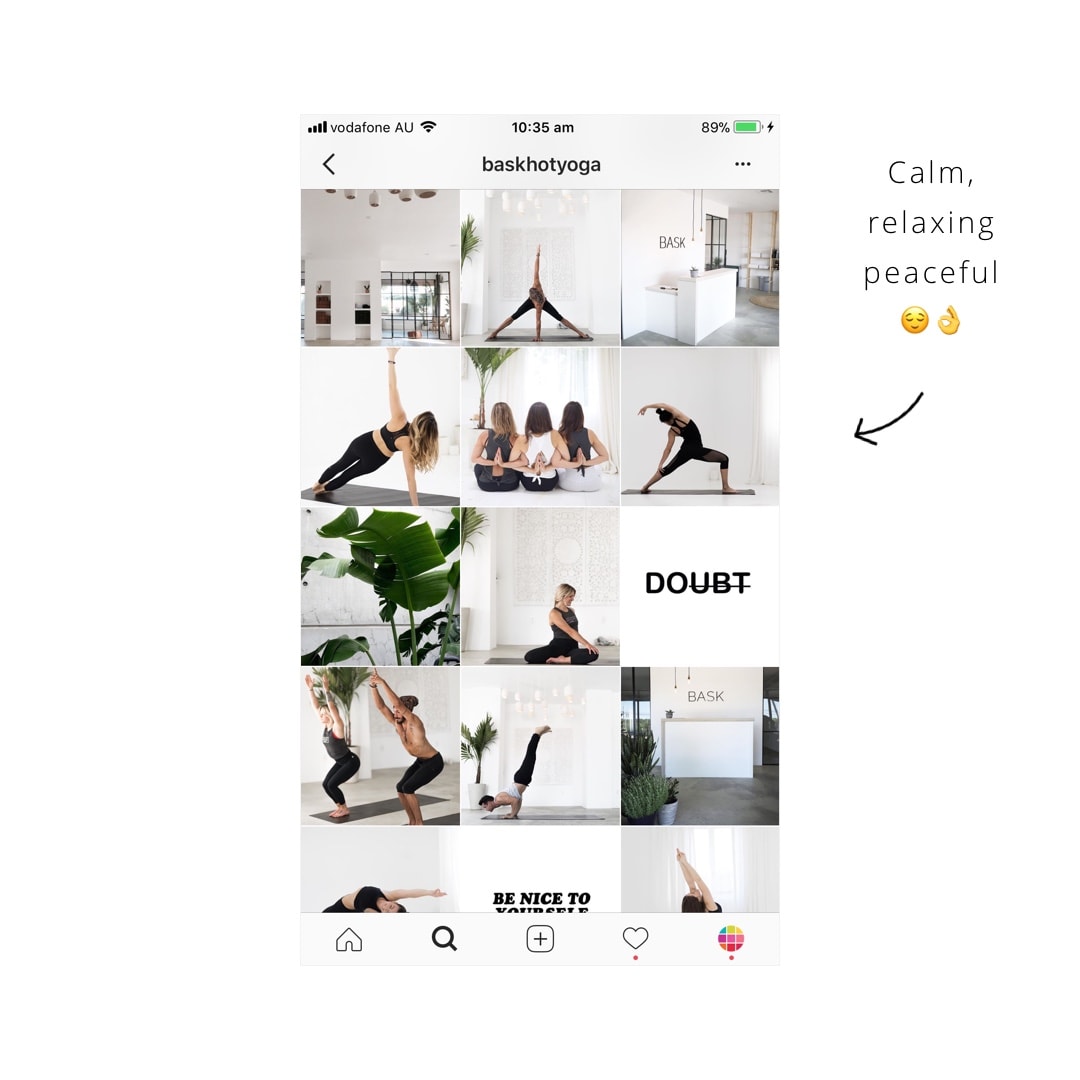 4. Use the power of Instagram keywords
Did you know that your username and Instagram name in your bio are searchable on Instagram?
Your username is what people type to tag you on photos or in the comments (@username).
Your Instagram name is the one in bold in your Instagram bio.
It means that if someone is typing "New York Photographer", your account will appear in the search results if you use these keywords in your username or name in your bio.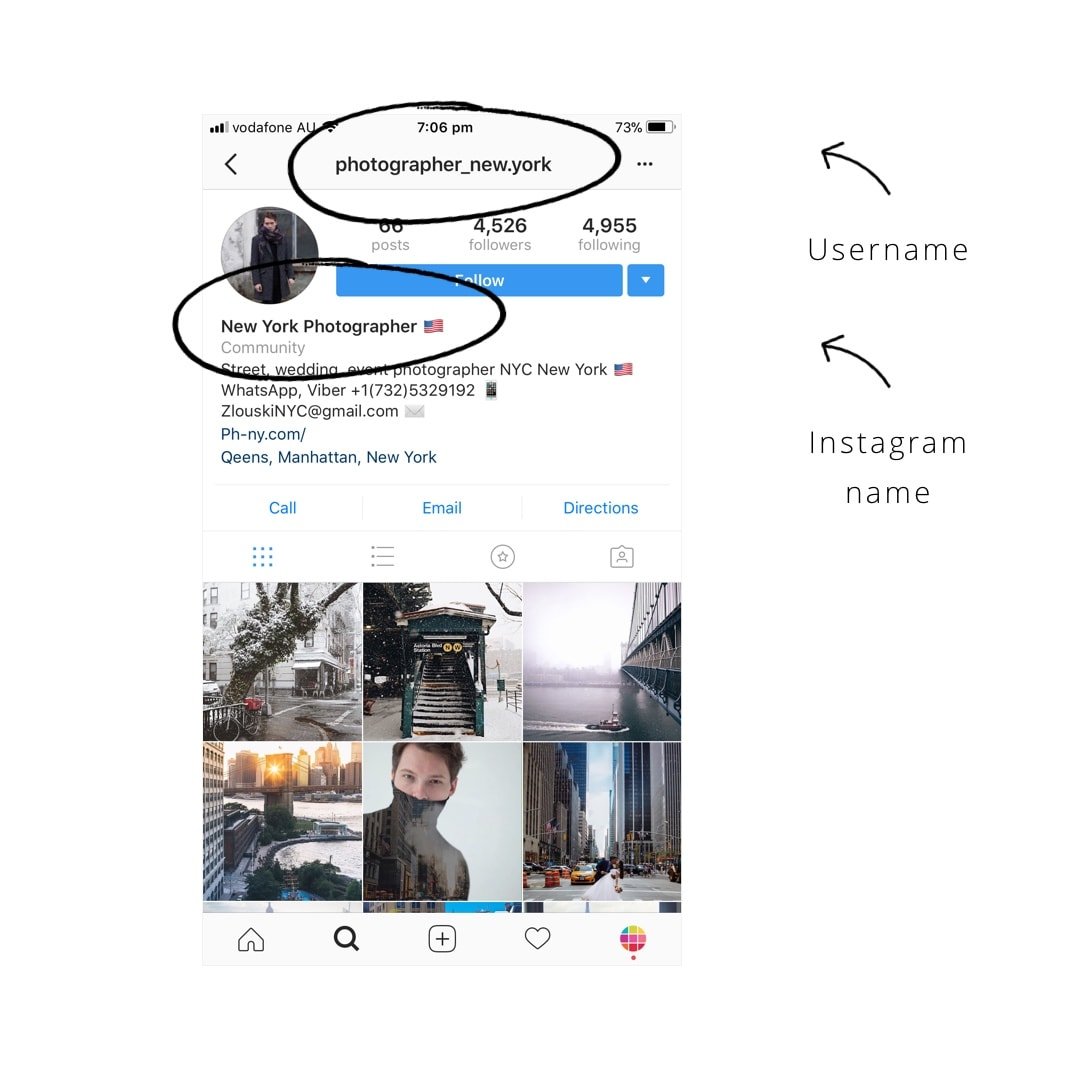 5. Use hashtags your customers use
You should use:
Hashtags your customer would type to find an account /product like yours
Hashtags your customers use themselves, on their own posts
The Instagram is platform to make "connections". The algorithm links people who have the same interests. When you use the right hashtags and interact with the right people, Instagram will recommend your posts to other people.
6. Follow people like your ideal customer
The Instagram algorithm analyzes you. It loves to link people together. It will link people together if you like the same things.
It is good practice to follow and interact with people you want to be associated with. The algorithm will help you gain more exposure based on what you like and follow. Think about it as building your network.
7. Interact with your ideal customer
Like I just said, interacting with the right accounts will help you grow on Instagram. If you're selling pet toys, but you interact with food accounts or food photos all the time… the algorithm will wonder what you're doing. So interact with pet / dog / cat accounts, or people who love dogs and cats. You can also interact with people who live in your area, if you have a local business. You can find people who live in your area by searching location hashtags.
This brings us to the next tip.
8. Search a hashtag that is relevant to your business and…
Set a few minutes a day (or a few minutes during the week) to interact with the hashtag.
For example if you sell pet toys:
Search hashtags like #mydogiscutest
Take a little bit of time to like and comments on people's photos
9. Local business? Use the location tag and hashtags
If you have a local business, make sure you use location tags of your city or address of your business.
You can also use location hashtags. Example:
#newyork
#newyorkphotographer (your speciality + location in one hashtag)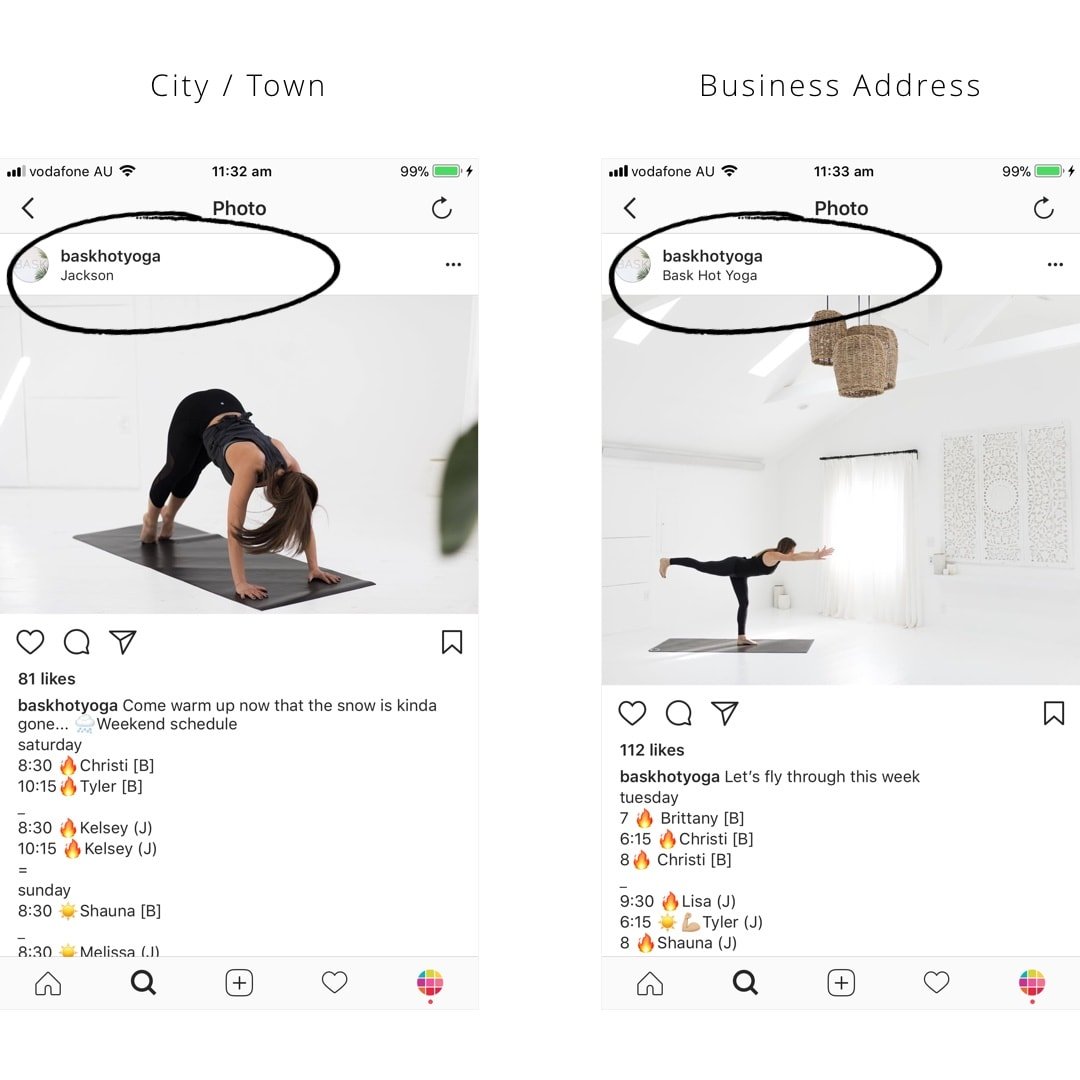 10. Use the tools Instagram gives you
It will show Instagram that you're an active user. And they like that. The more active you are, the more they will appreciate you. Awesome tools:
Like, comment and follow people
Hashtags
Instagram posts
Insta Stories
On Instagram, there are no barriers between you and your clients. How awesome is that? You can send direct messages (DMs) to them whenever you want. Spend some time to send messages to people to introduce yourself and your services.
Giveaways are a great way to increase your brand awareness and connect with people who love what you do. Here are some ideas for your giveaway:
"To enter the giveaway, tag 3 friends you would share this gift with…"
"To enter the giveaway, repost this photo…"
"Tell us why you are excited for this product"
"Answer this question correctly…" (trivia questions are fun)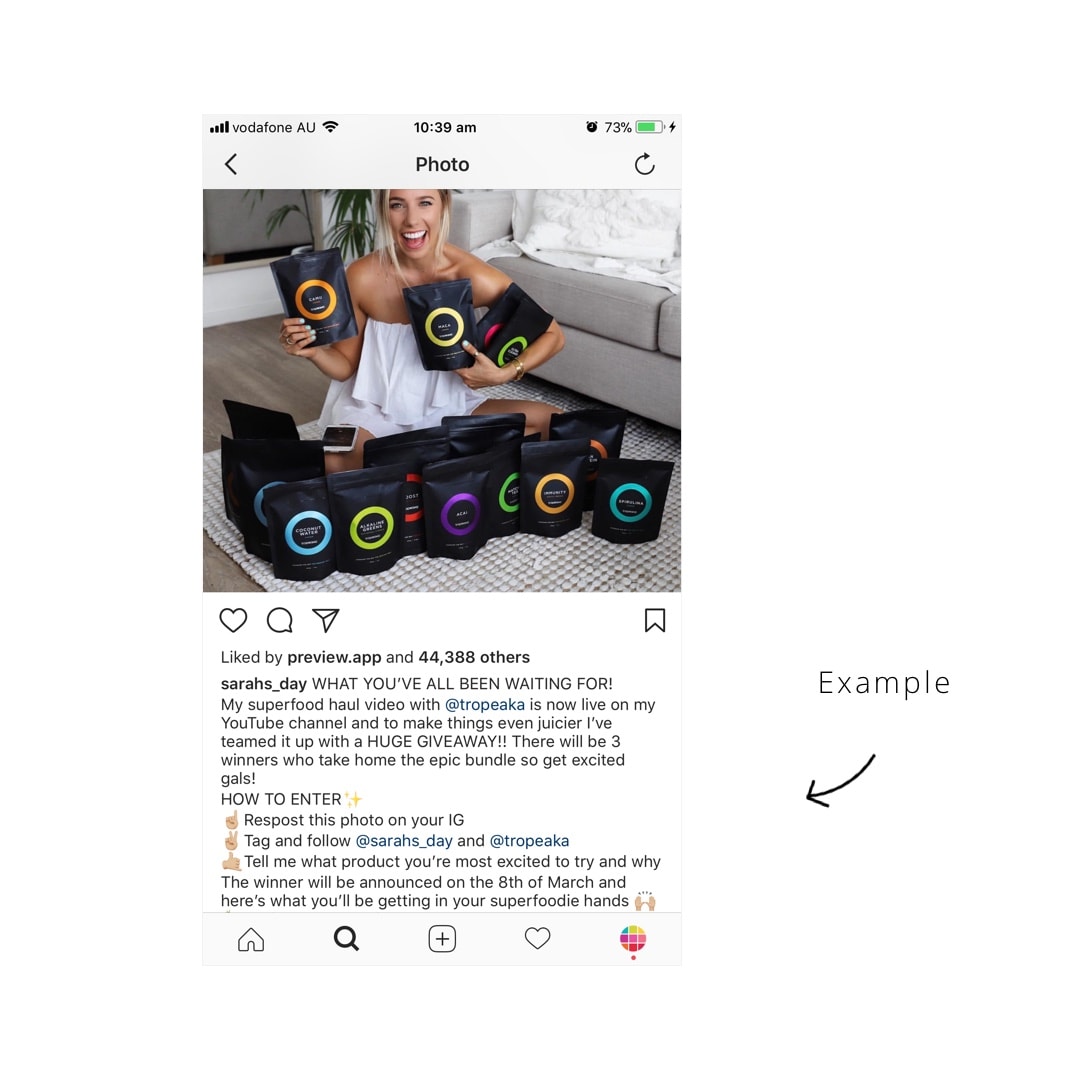 13. Collaborate with other Instagrammers
This is one of my favorite tips. Instagram is a social media. So be social and have fun. Find other Instagrammers who align with your brand. You can collaborate with them. Here are some ideas:
Do a giveaway
Take photos of your products
Talk about you on their posts
Mention you in their Insta Stories
@ohhio is a great example of a business collaborating with other Instagrammers. Ohhio makes beautiful, thick knitted blankets. The business owner sent some blankets to Instagrammers who like beautiful homeware, like @hellomissmay (flatlay professional) and @carolynn_mara (slow life lover). These two girls are the perfect partners to make the blankets shine, in their own unique ways.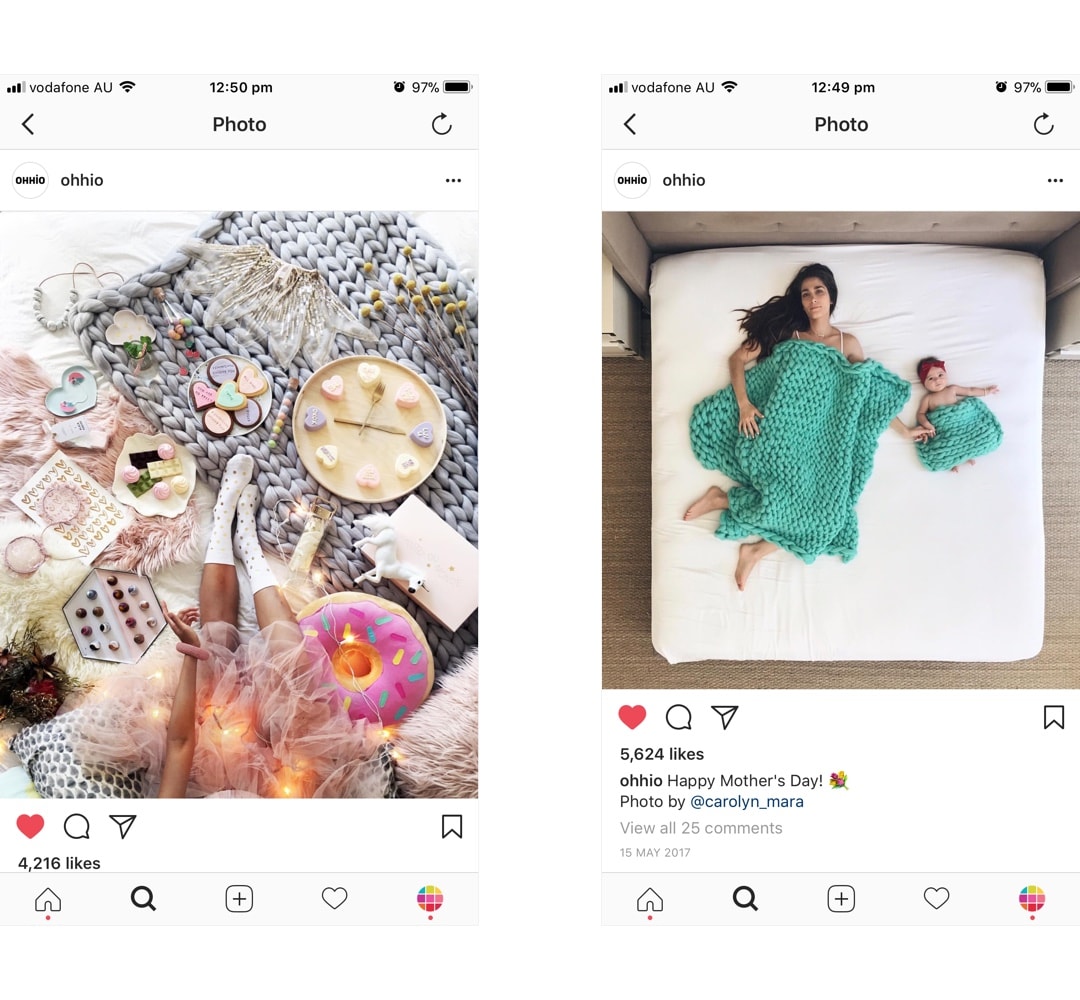 14. Create your Instagram routine
Don't let Instagram run your life. You have a business to run.
If you're feeling overwhelmed, creating an Instagram routine will help you:
Set a time to be on Instagram (example: every morning from 9 to 9.30) to:
Interact with people you follow and don't follow
Check out a few hashtags and like posts
Reply to your comments
Reply to your DMs
Post
15. Not sure what to post? Make a content plan
What content do you want to share? Ideas:
Tutorials
Quotes
Product photos
Photos of your customers
Behind the scenes
Tips and tricks
Inspiration
Customer reviews
I recommend you choose between 1 ot 3 topics. Example: product photos + quotes + tutorials.
You will know exactly what you want to talk about and share. This is your content plan.
16. Save time. Batch your content
Once you know what you're going to post, prepare a bunch of content. This way, you won't have to create something to post on the day you have to post (#lessstress).
For example: a bunch of quotes, tutorials and photos.
17. Be consistent. Schedule your posts
The Instagram algorithm loves consistency. It means that you are an active user / good friend.
What happens if you don't talk to friends for a very long time? They kinda forget about you. The same happens with Instagram. Try not to vanish from Instagram for weeks. Find a schedule that suits you. For example: every day or once every second day or every 3 days. The key is to be consistent.
Scheduling your posts will save your Insta-life. You can use Preview app to do that. You will know exactly what your feed will look like before you post on Instagram (*the relief is real*).
Examples from our Preview community: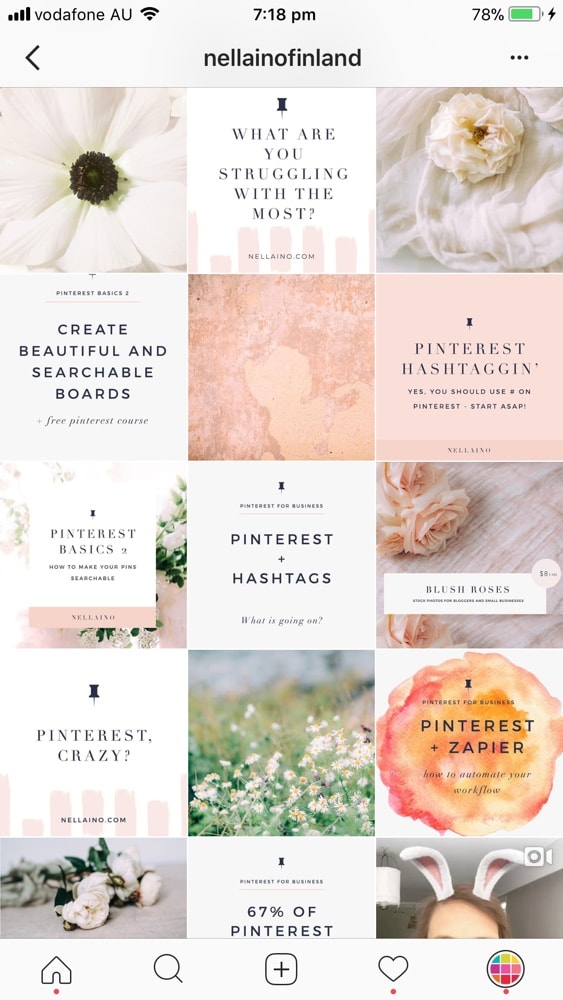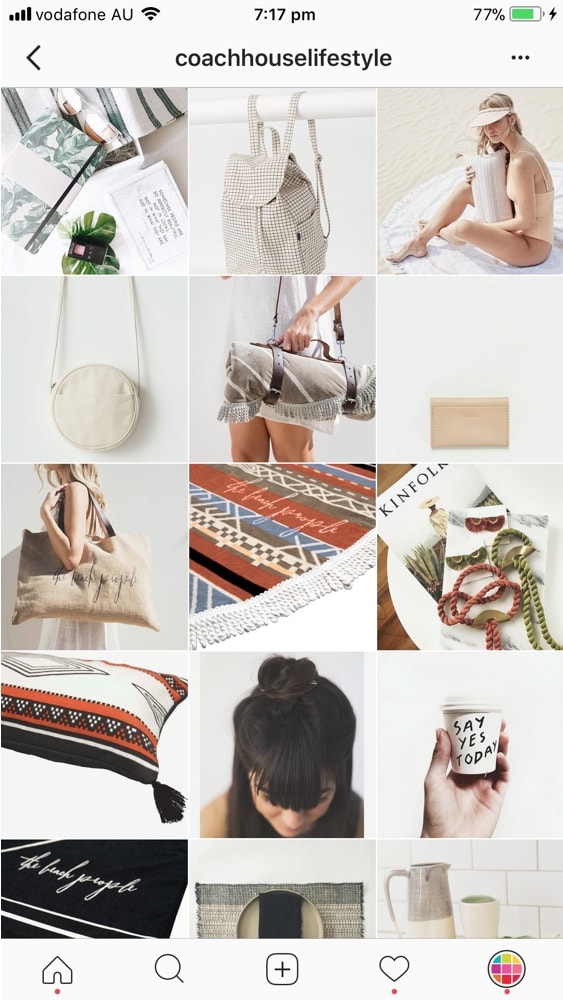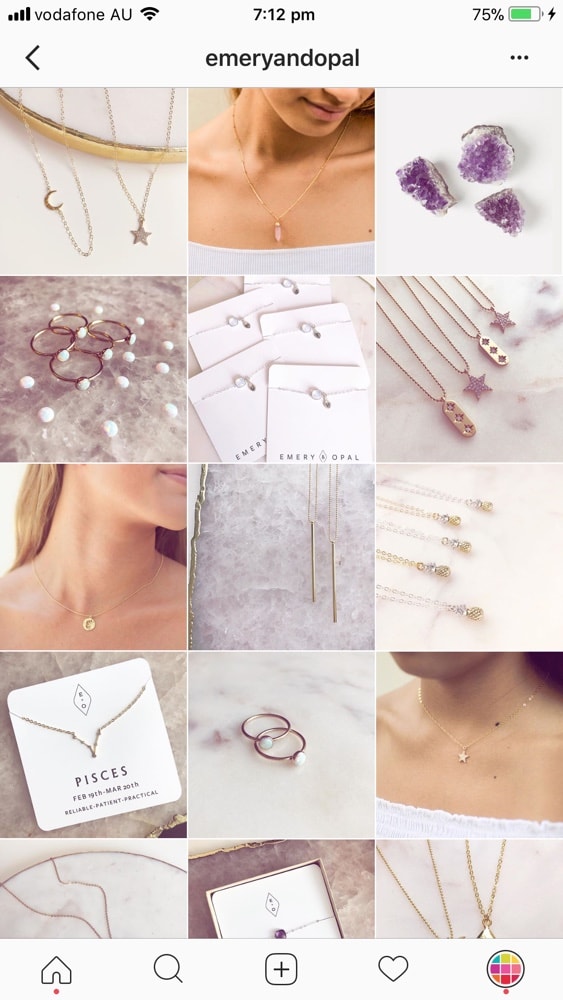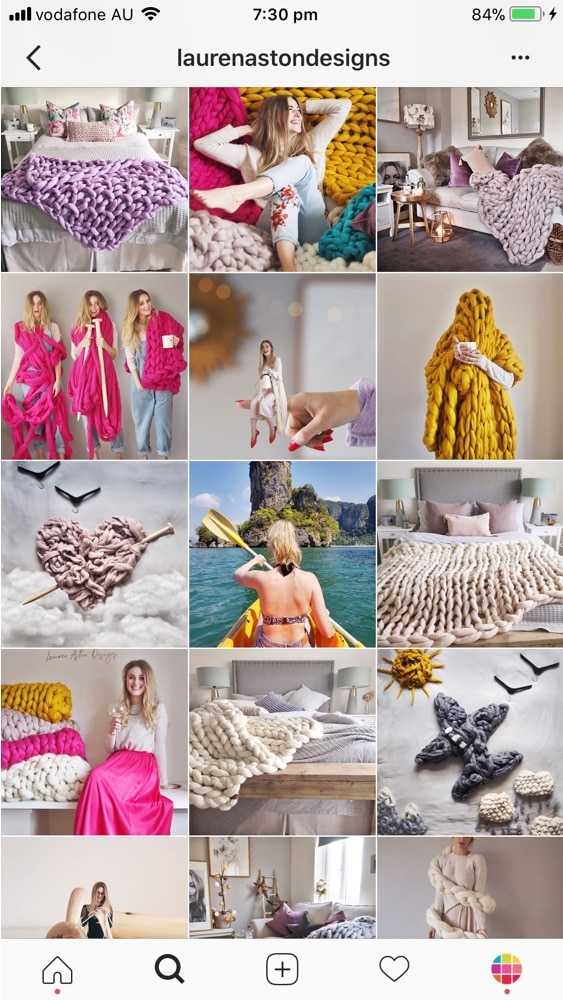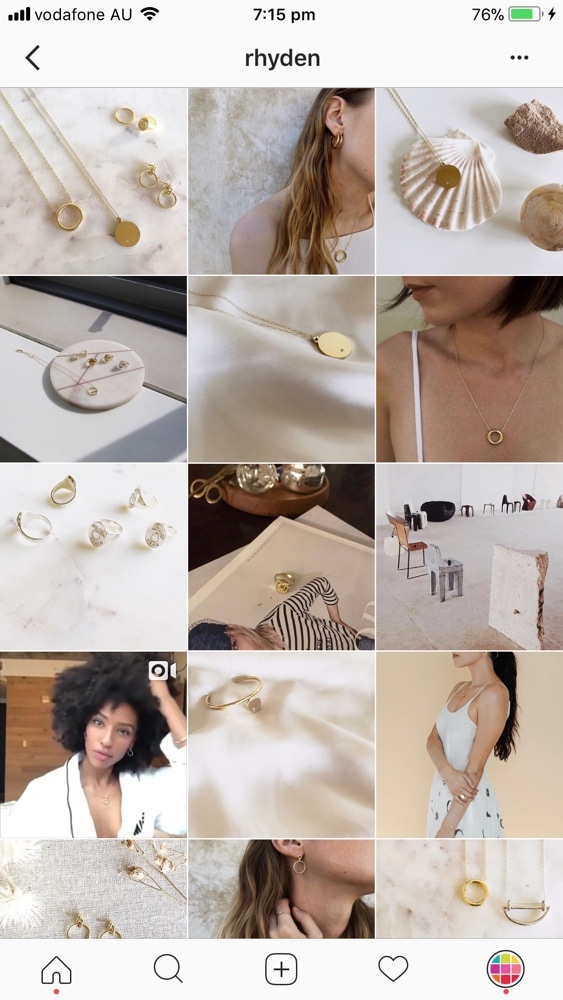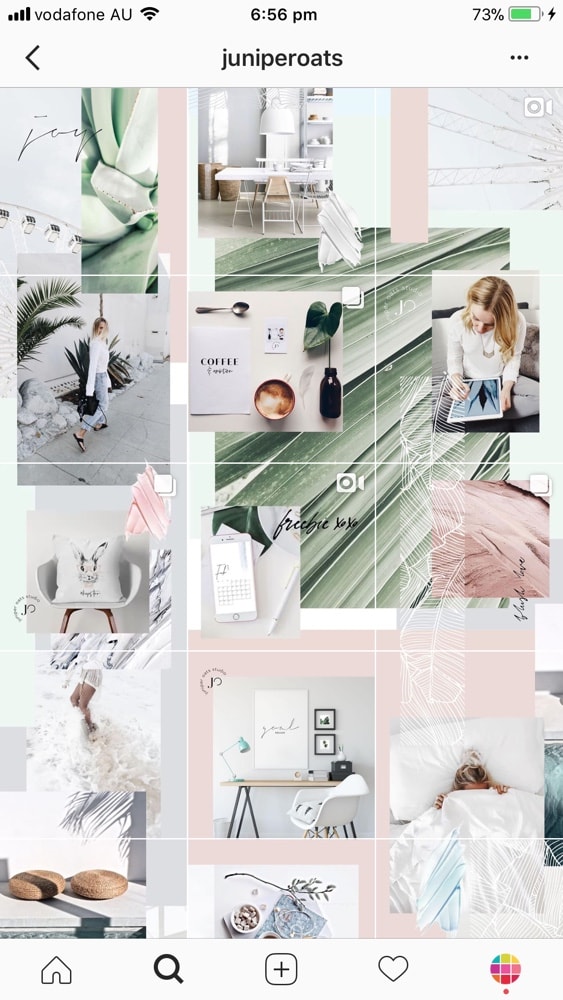 Don't stress. Be flexible. Your plan can change in a month, and that's ok.
See what types of posts people like
See what you like to post about
Then post more of that
Your Instagram analytics can help you improve your Instagram strategy. I recommend you check you analytics once in a while. Preview app comes with a full analytics section. I recommend you can look at:
Your top posts (to know what posts people love to see the most = post more of that)
Your top hashtags (see which hashtags work the best for you)
Your best time to post (post when people are the most active on Instagram)
20. Do not use automated tools
As tempting as it is, avoid automated tools. Instagram doesn't like them at all. In fact, it's against their Policy. They even shut down a few apps that automatically liked, commented and followed on your behalf.
Remember that Instagram is a social platform. Take advantage of the opportunity you have to be able to directly find and talk with your customers. Marketers back in the days would have been thrilled to have a platform like this. It's priceless.
Nothing will work if you're not having fun. You shouldn't feel stressed about your Instagram. Have fun thinking about new ideas, about what you want to post about. Have fun meeting new people.
I hope this blog post was helpful. I hope that you're not feeling overwhelmed. Feel free to ask me any questions in the comments below.