Do you want an app to schedule Instagram posts? For free? Unlimited posts?
Let me show you how to schedule Instagram posts in Preview app.
Preview is a brand-new Instagram scheduling app available on your phone and on your desktop computer: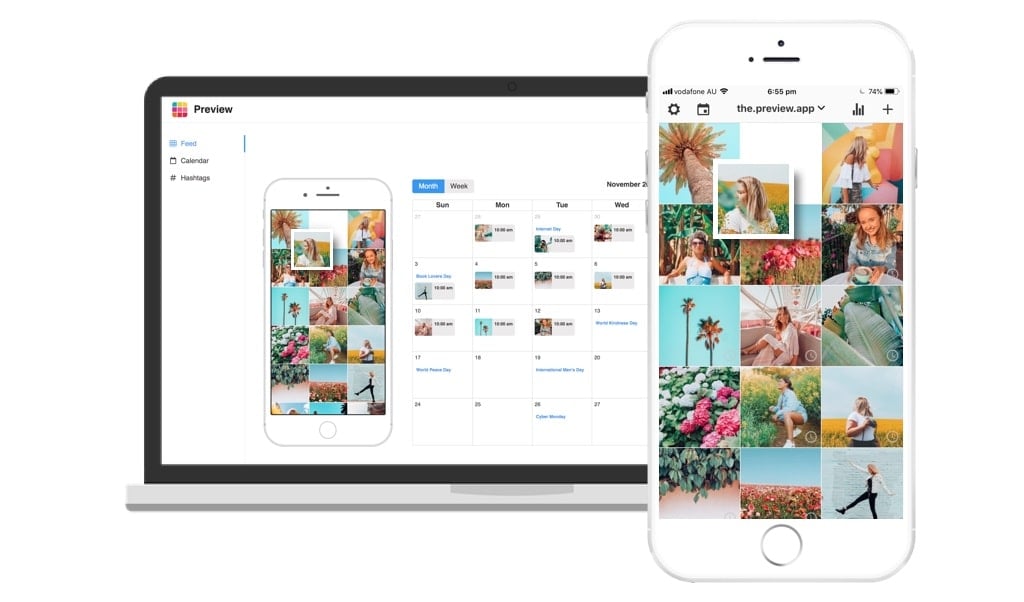 It's super fast and super easy to use. 
It lets you see how your Instagram feed is going to look like before you post on Instagram.
You can easily schedule over 50 posts in a few minutes.
Like I said, there is no upload limit. So feel free to upload as many photos, videos and carousels as you want.
I need to quickly mention that Preview is not just an Instagram scheduling app. 
It is an Instagram powerhouse. 
It has essentials Instagram tools to help you plan your feed and grow your account:
A feed planner
Photo Editor
Analytics (including hashtag analytics)
Hashtag Finder (to find the best Instagram hashtags – no random hashtags – real hashtags that work)
Repost and much more.
And if you are part of a Team: yes, you can schedule Instagram posts with your Team (unlimited team members).
Just for this blog post, I'm going to show your how to schedule Instagram posts on the Preview app on your phone. 
If you prefer working on your computer, click here to see how to schedule on Preview Desktop.
Ready?
Let's start. 
1. Upload your Instagram posts in Preview app
To add posts in Preview:
Press on the "+" button
Select "Photos/Videos"
Select your photos and videos
All your photos will be added in your Preview feed: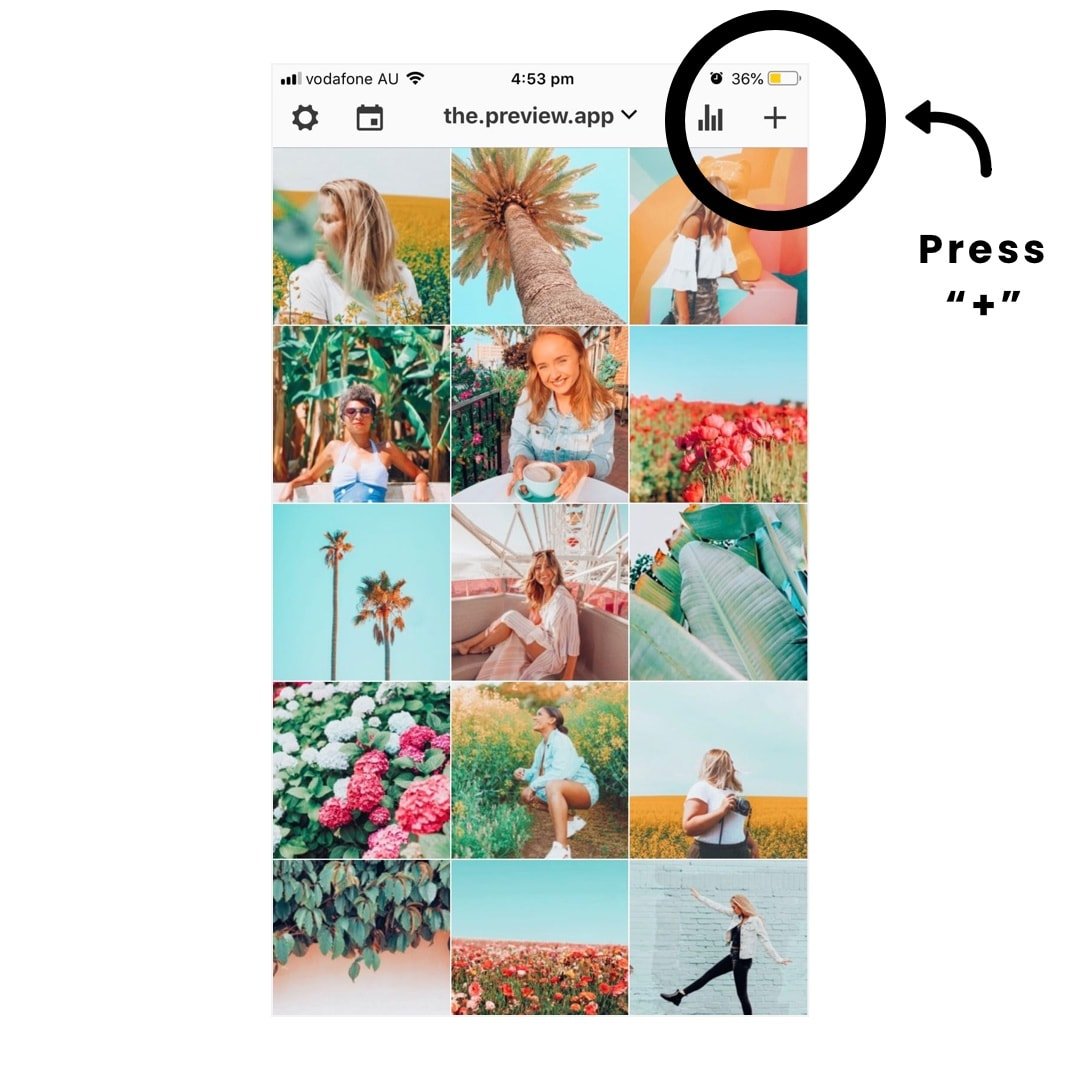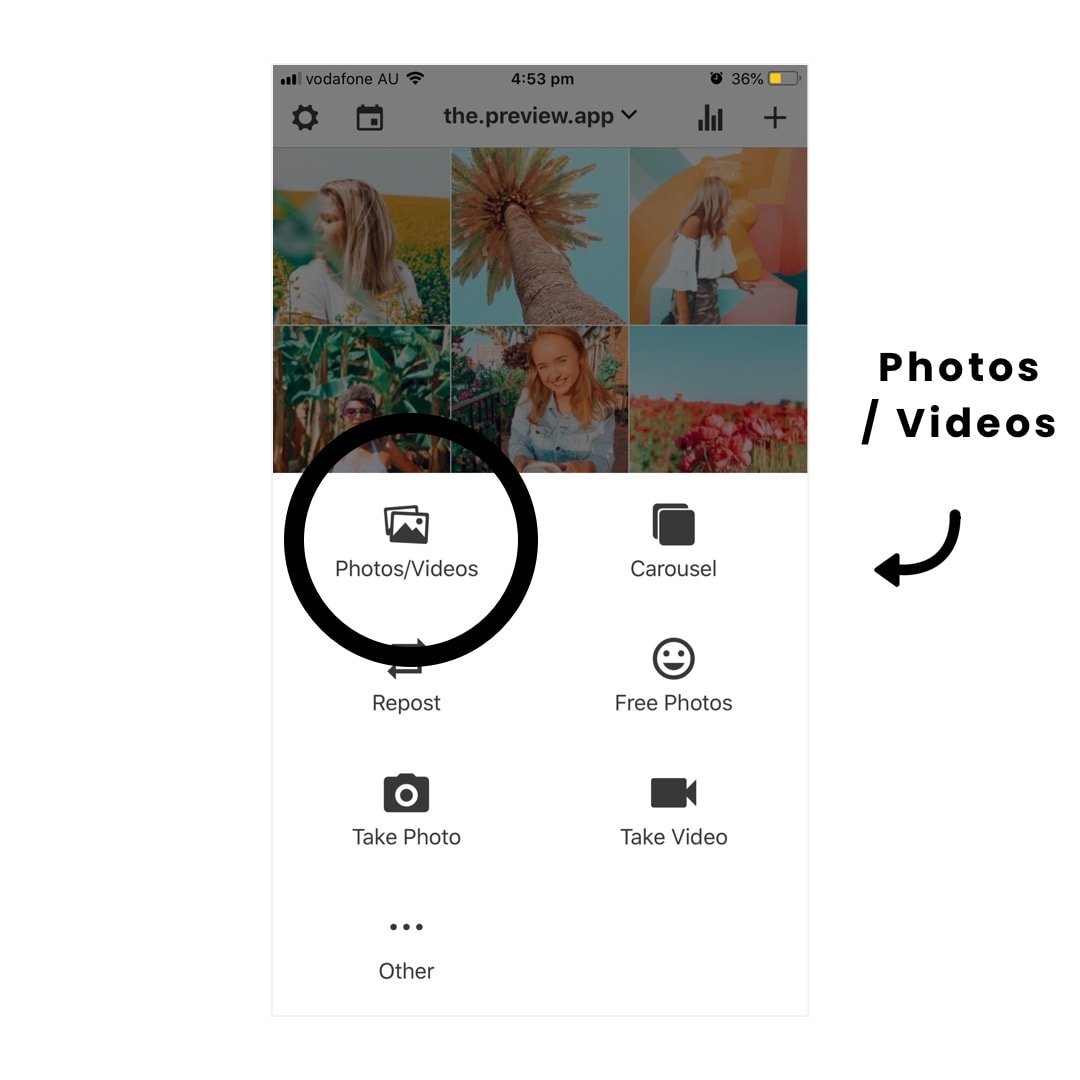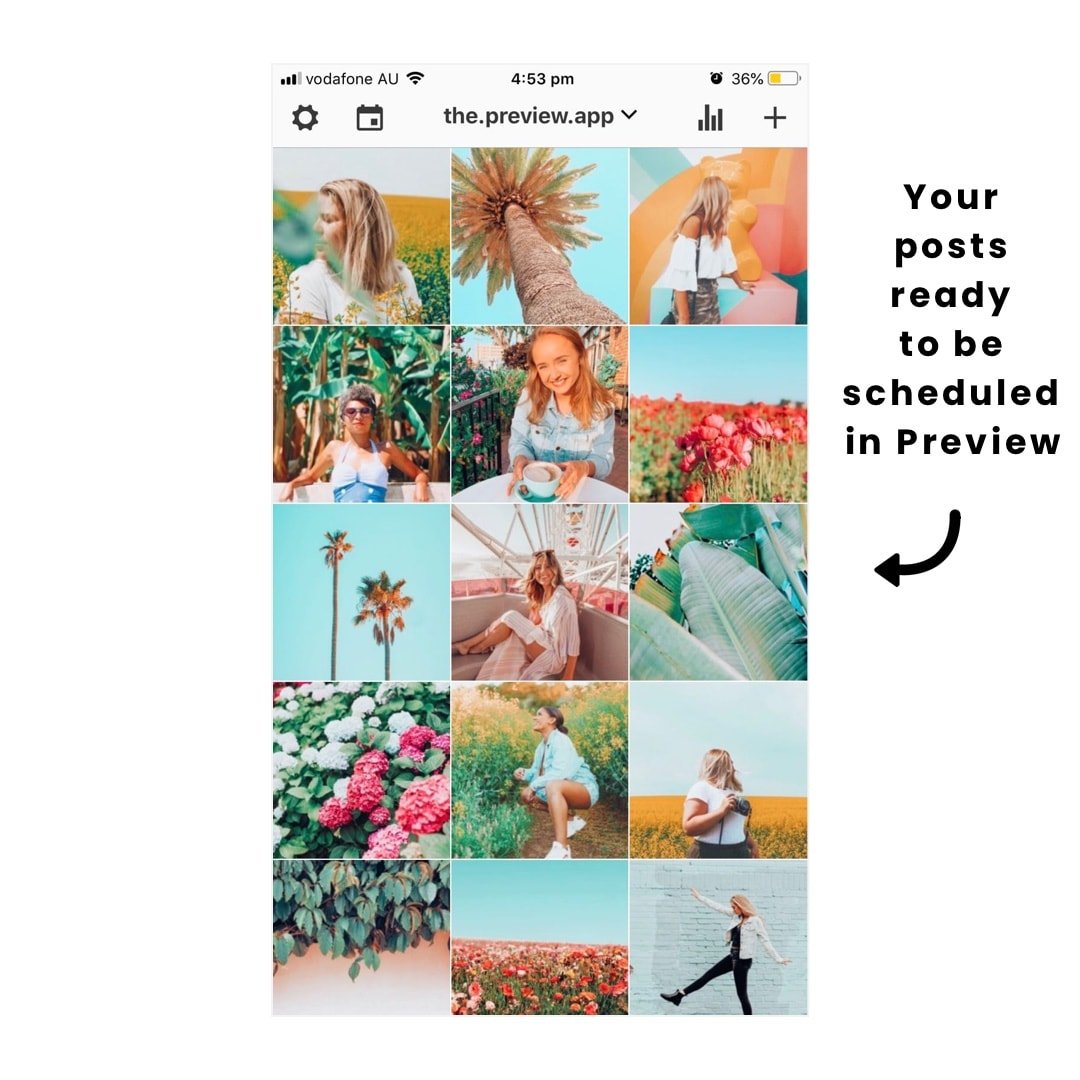 2. Rearrange the order of your posts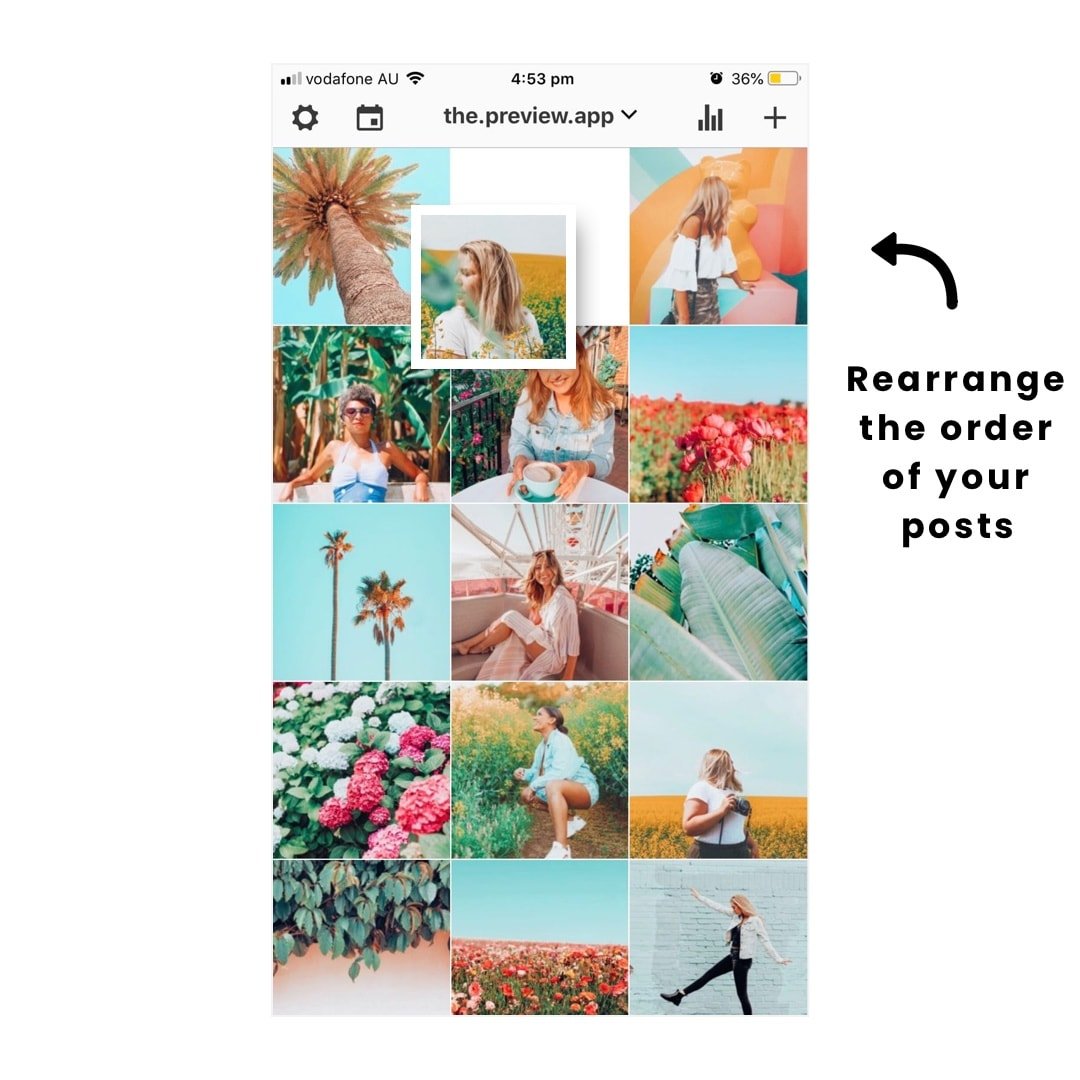 3. Schedule Instagram posts
Time to schedule your Instagram posts.
To schedule Instagram posts:
Select a post
Press on the "Speech Bubble"
Turn on the "Schedule Posts" button
Select a day and time for your post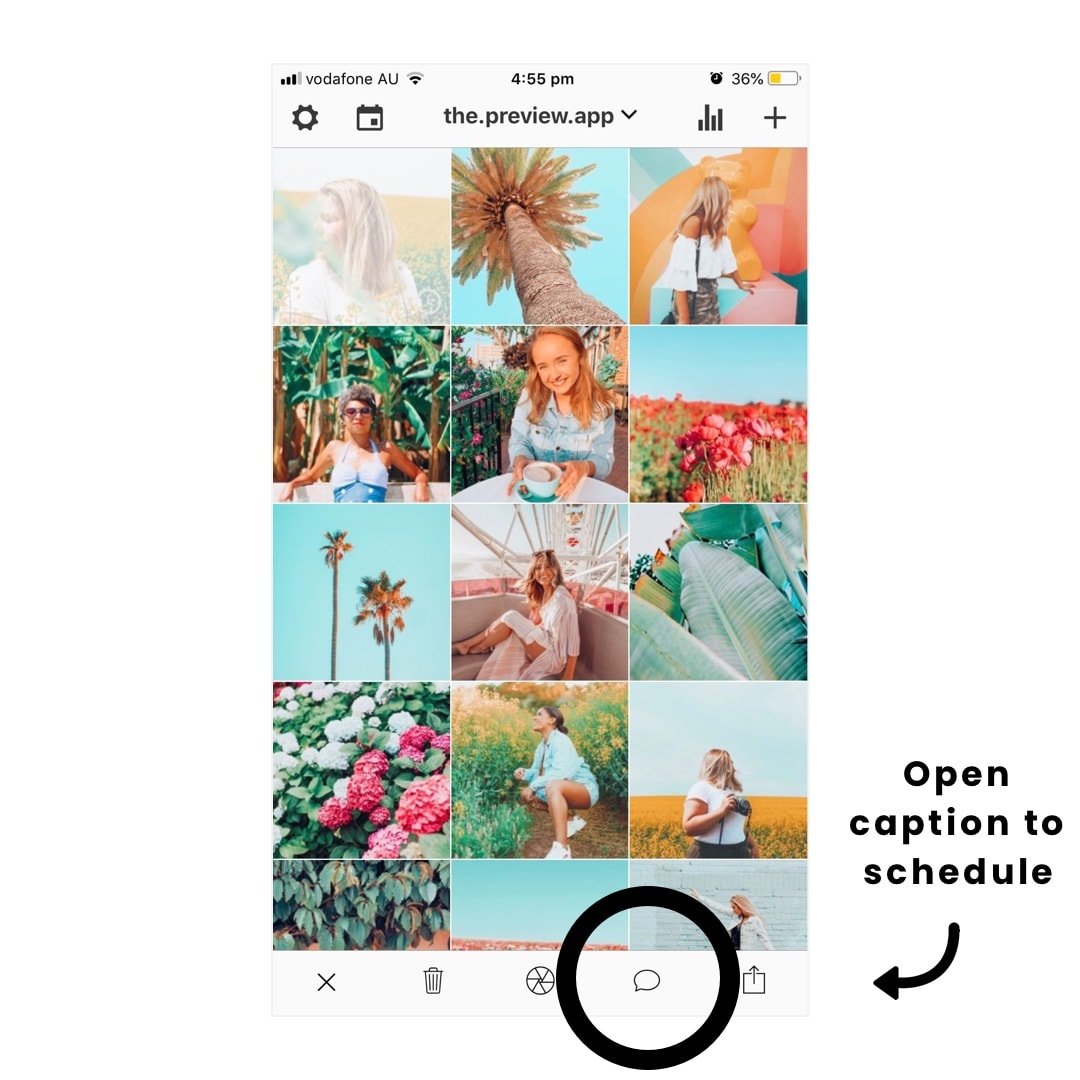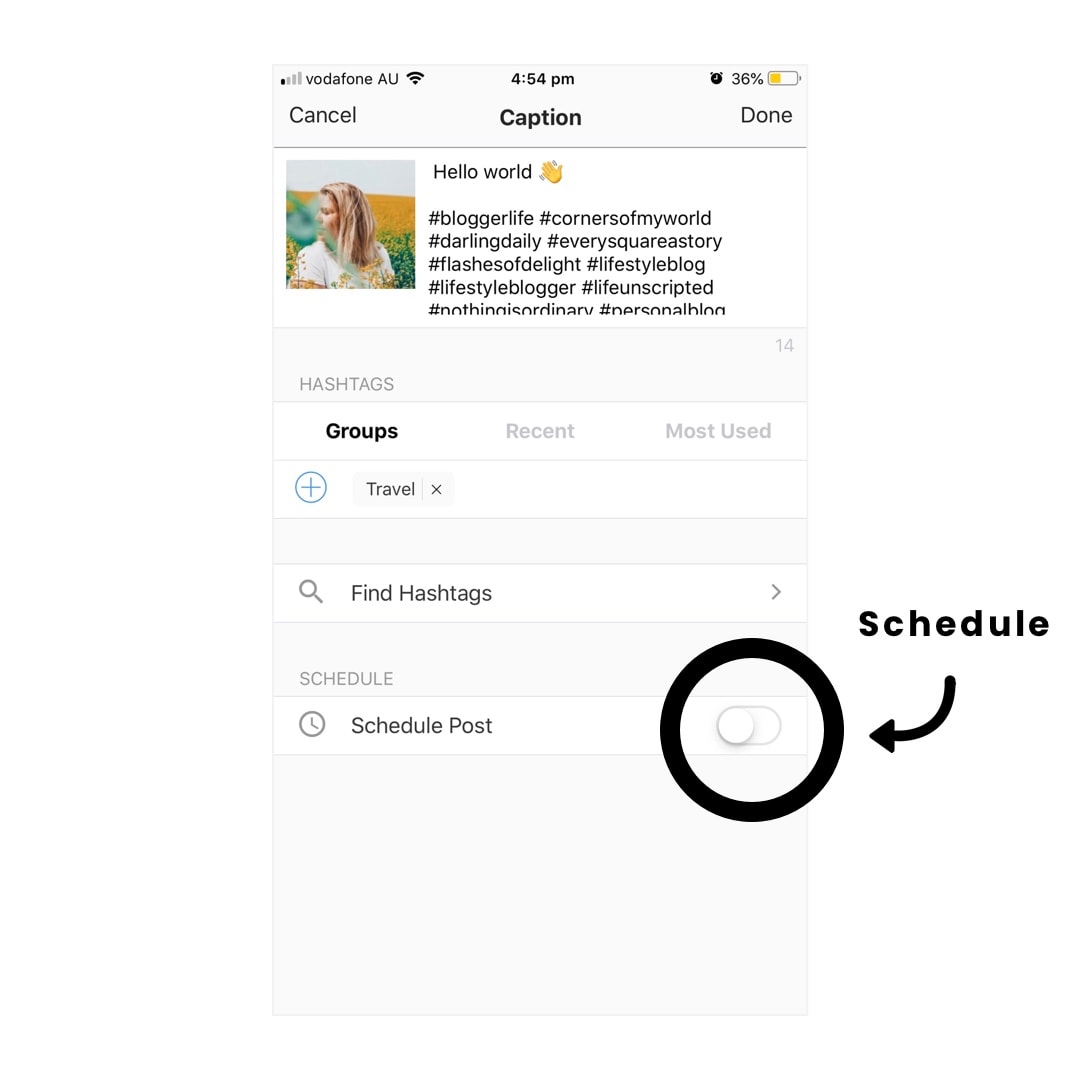 3 quick tips:
If you are a social media manager and have clients overseas, you can schedule Instagram posts for different timezone. 
Save time: Save your hashtags groups.
Need help finding the right hashtags? Use the Hashtag Finder.
All these features are inside Preview App.
To post on Instagram:
Select the post
Press on the "Export" icon
Select Instagram
Done.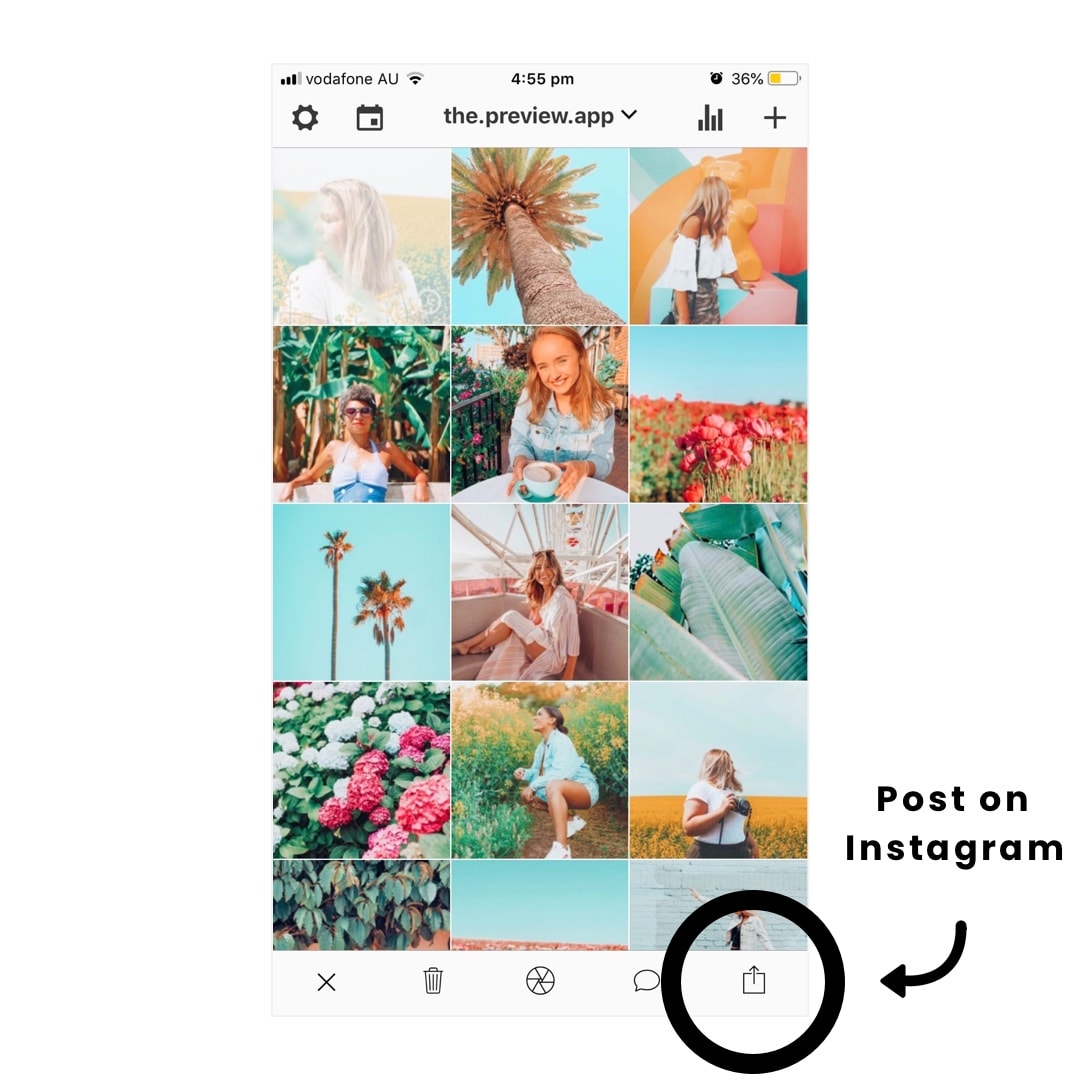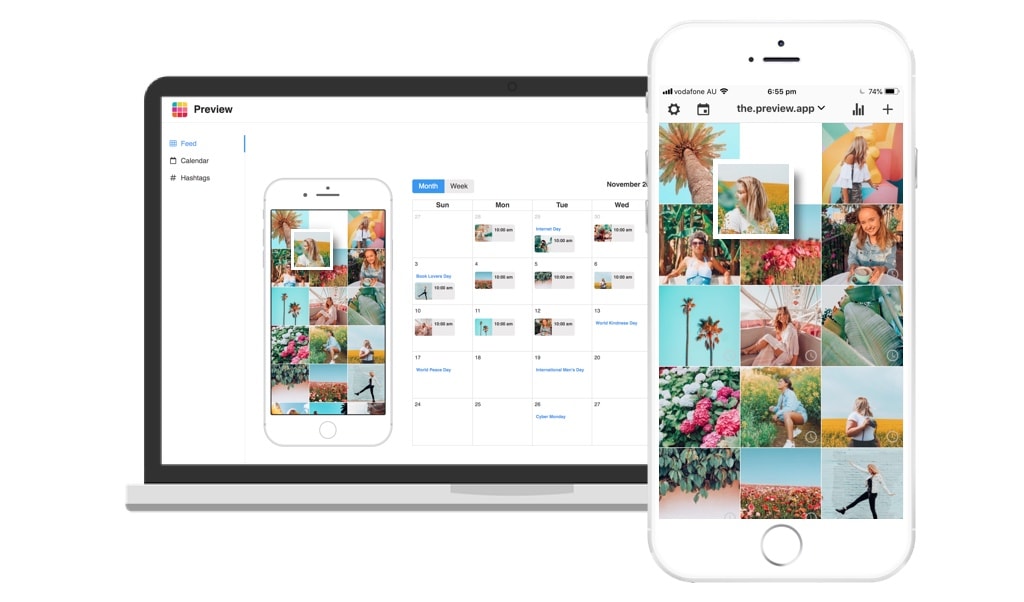 Note: Your phone and your computer will be synchronized. This means that if you plan your feed on your computer, you will be able to see it in action on your phone too, at the same time.
Your turn to schedule Instagram posts!
Have fun planning your awesome feed.
Alex