Do you want an app to schedule Instagram posts? For free? Unlimited posts?
Let me show you how to schedule your posts in Preview app.
You can easily schedule over 50 posts in a few minutes.
Preview is an Instagram scheduler. But it also has a lot of Instagram tools to make your life easier: photo editor, filters, analytics (including hashtag analytics), repost and much more.
Let's focus on its scheduling tool for this article.
Here is how it's done:
1. Upload your posts in Preview app
To add posts in Preview:
Press on the "+" button
Select "Library"
Select your photos and videos
All your photos will be added in your Preview feed.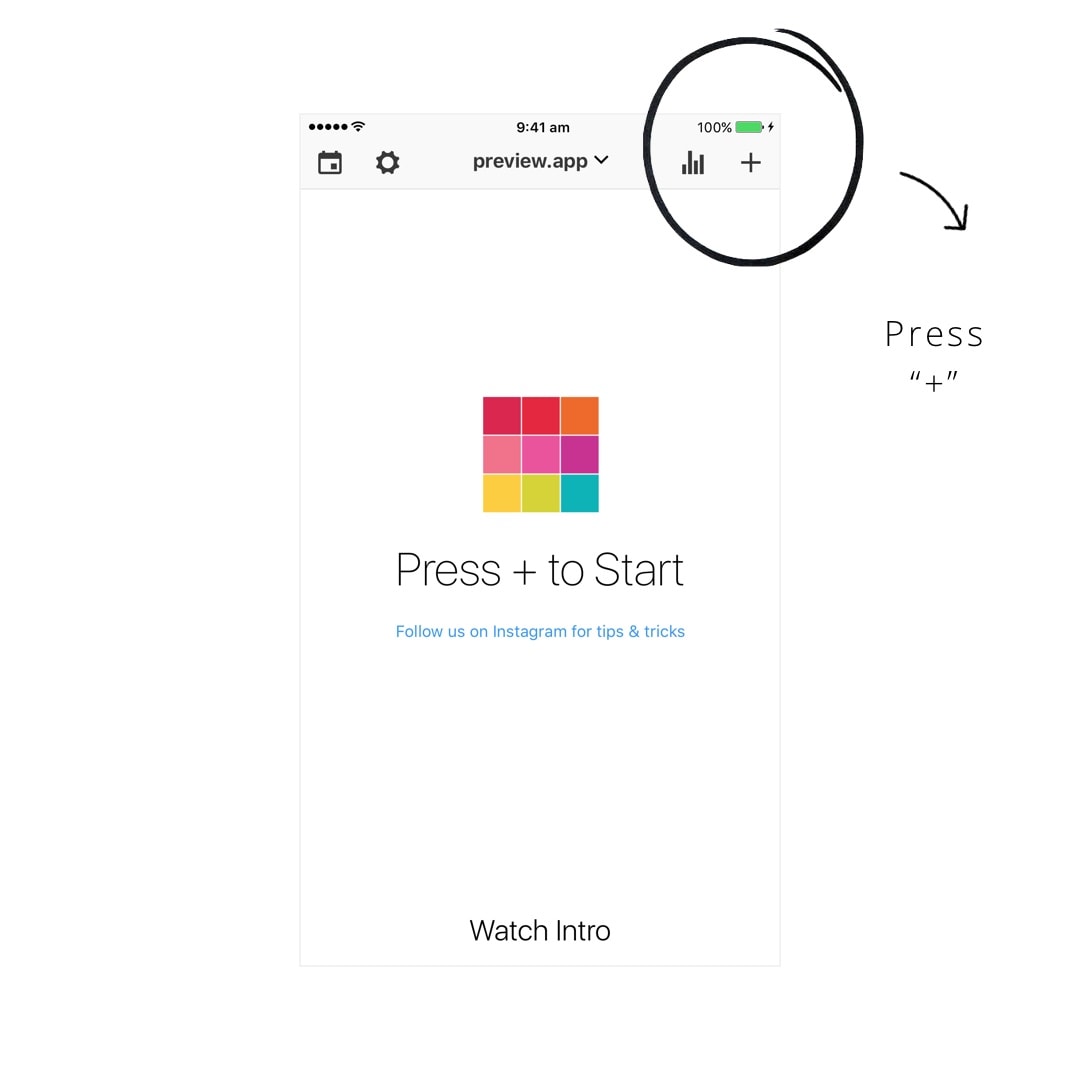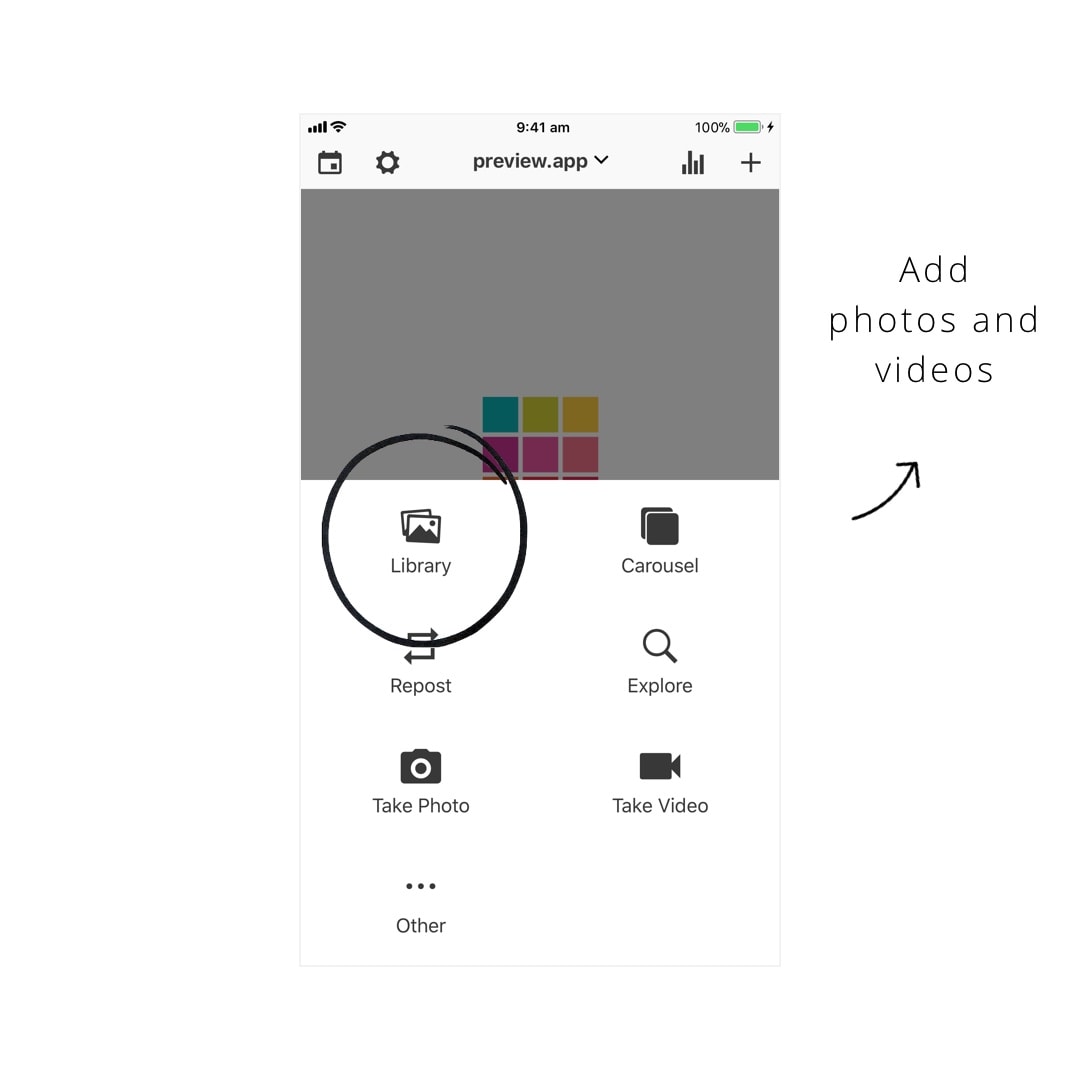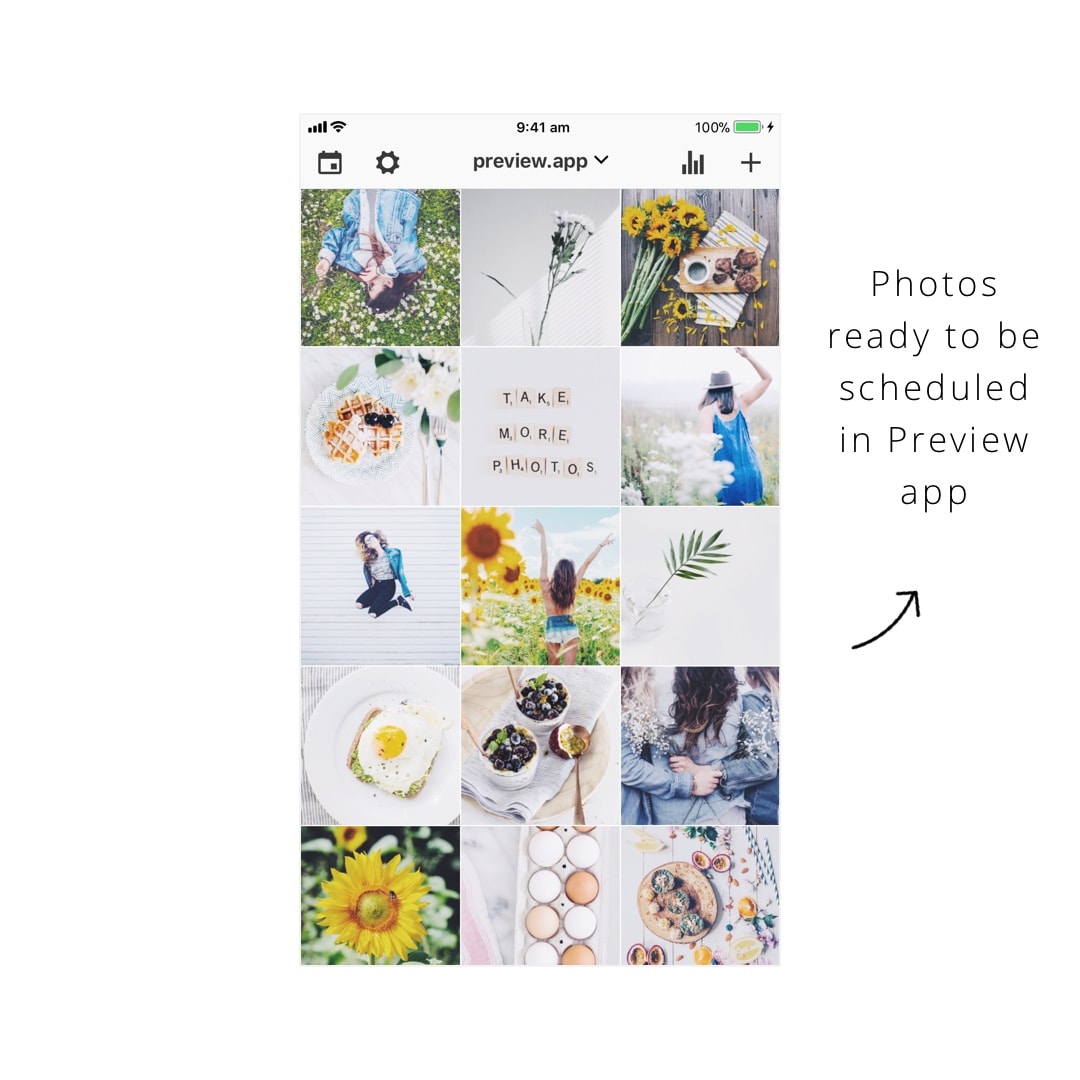 Other options:
Select "Repost" to repost photos and videos from Instagram
Select "Explore" to use free stock photos for your feed
Select "Carousel" to create a post with multiple photos inside
Tip: Add as many Instagram posts as you want. There is no limit. You can schedule unlimited posts in Preview app.
2. Rearrange the order of your posts
Preview app lets you rearrange the order of your posts. This is awesome if you like to design your feed or want to know exactly what to post and when.
Just drag and drop photos to move them around.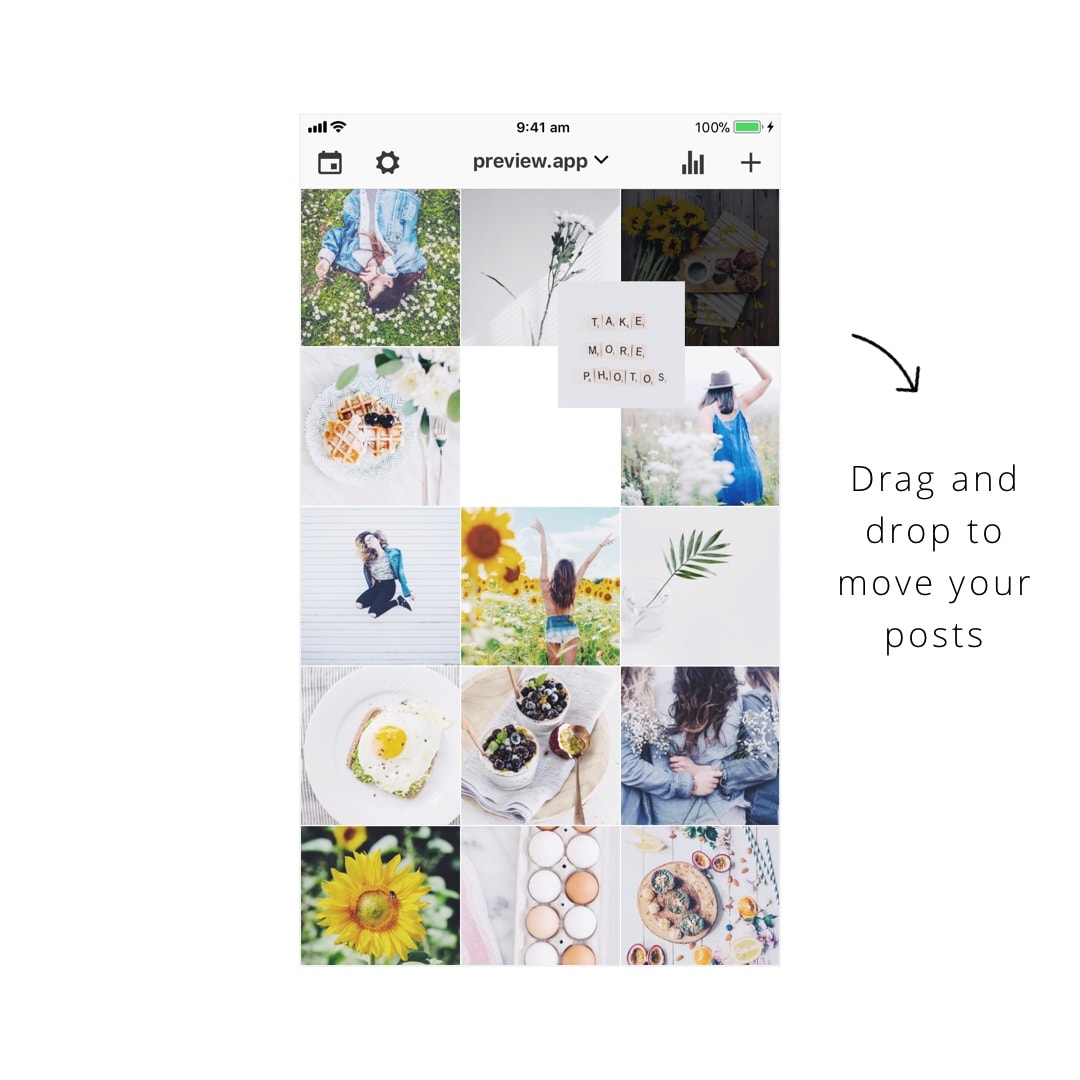 3. Schedule Instagram posts
Time to schedule your Instagram posts!
To schedule Instagram posts:
Select a post
Press on the "speech bubble"
Turn on the "Schedule Posts" button
Select a day and time for your post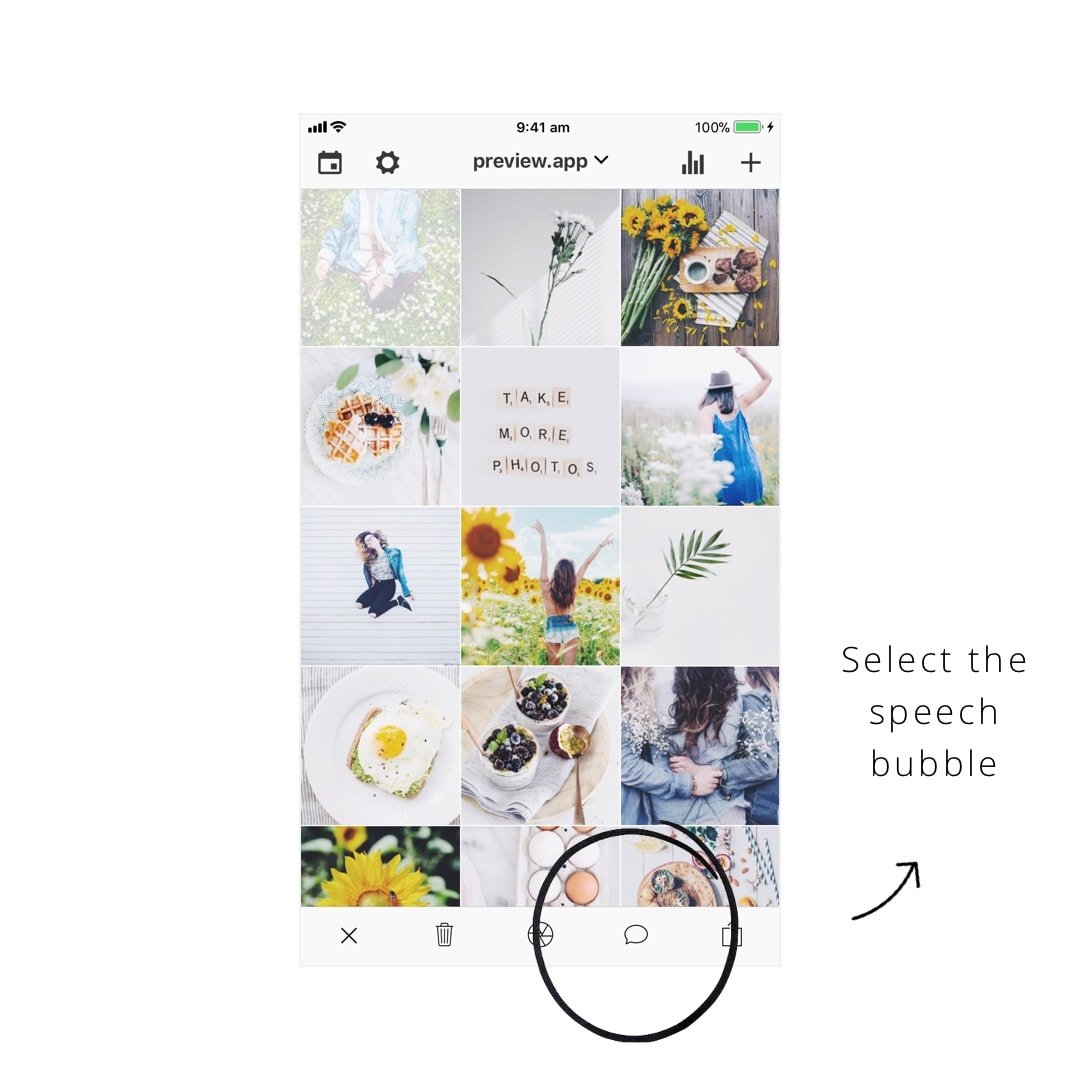 Preview doesn't auto-post to Instagram yet. Instagram did not allow auto-posting. They have just announced recently that they are now allowing it. The Instagram auto-posting system is in beta version at the moment and is only available to some companies for testing. We will add it in Preview as soon as Instagram makes it available.
Preview is approved by Instagram and follows the Guideline. It's safe.
To post on Instagram:
Select the post
Press on the "Export" icon
Select Instagram
Tip: Preview automatically copies your caption, hashtags and line breaks (????). Just paste on Instagram and post!
Have fun scheduling your posts!
That's it! Have fun scheduling your Instagram posts!