In my previous article I explained in details 4 ways you can avoid being shadowbanned on Instagram. If you haven't read this article yet, I strongly recommend you do. I share crucial tips and tricks.
In this article, I show you how to check if you have been shadowbanned on Instagram.
How to check if you have been shadowbanned on Instagram
There is a very easy way to know if your Instagram account has been shadowbanned.
In his article David explained it really well. So I will simply share the process with you here.
This is how to check if you have been Instagram shadowbanned:
Make a new post, using a hashtag that is not very popular (make up a hashtag if you want).
Log into another account, or ask someone to help you. HERE IS THE TRICK: The helping account must not be following the account that might be shadowbanned.
Search for the hashtag you used when uploading your image. The hashtag should have a count of public posts on the top right side. Your post is registered in the post count but does not appear in the feed. If your post is there when you search for the hashtag from a different account that doesn't follow your main one, then you're fine. If it's not, that means you're shadowbanned.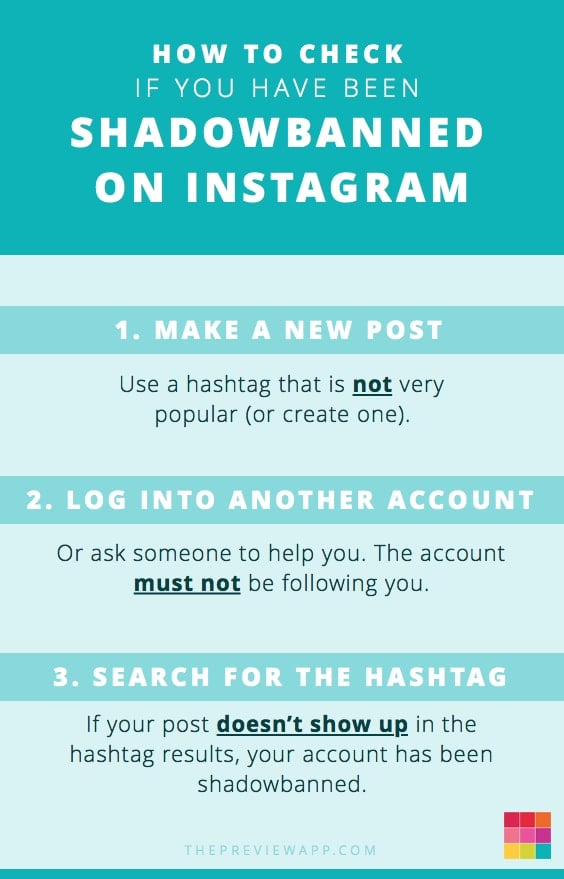 What happens if you have been shadowbanned?
If you have been shadowbanned, your hashtags won't be searchable. In other words, your hashtags "won't work".
Only you and your current followers will be able to search for your posts. Anybody that is not following you won't be able to see your posts, let alone like them.
This is the reason why you might see a severe drop in engagement (like, followers and comments).
How long does an Instagram shadowban last?
There is no set length of a shadowban. Some people wait for a week, others 3 weeks, others over 1 month.
How do you fix a shadowban?
Instagram has been tightening up their algorithm and staying true to their Terms of Services. It appears that any account that is looking suspicious (even if it is using a very innocent hashtag) can be potentially punished.
No one is 100% sure of what triggers a shadowban. However a lot of Instagram users have shared their experiences online. There are some recurring themes and helpful tips, which can help us try to avoid Instagram shadowban as much as possible. Make sure you read this article.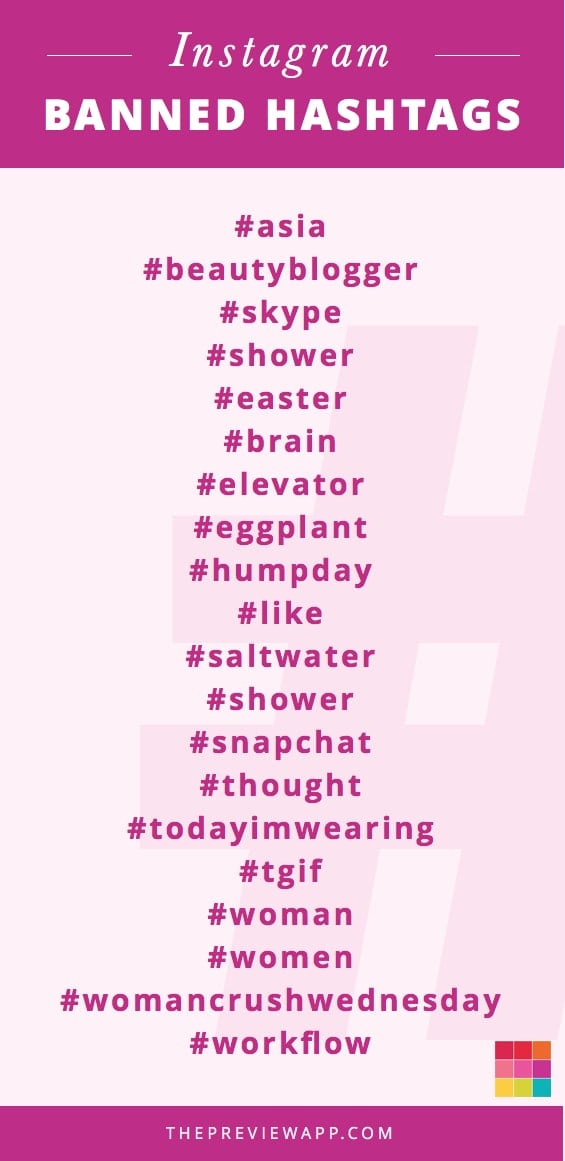 +400,000 Instagrammers are already using Preview App to edit, plan & schedule their feed. If you haven't tried it, you're missing out.