If your Instagram bio has been changing the last couple of months and even days, you're not going crazy.
Instagram has been testing 5 different bio / profile designs.
No one knows yet which design Instagram is going to choose as THE ONE.
Big thanks to all the people in our community who sent screenshots of their feed so we could see all the different designs Instagram is trying right now.
Here is how the designs look like:
Instagram bio #1: Profile photo on the right
This is the design that looks the most different from what we are all used to:
The profile photo is on the right
The followers number and other numbers are small and on the bottom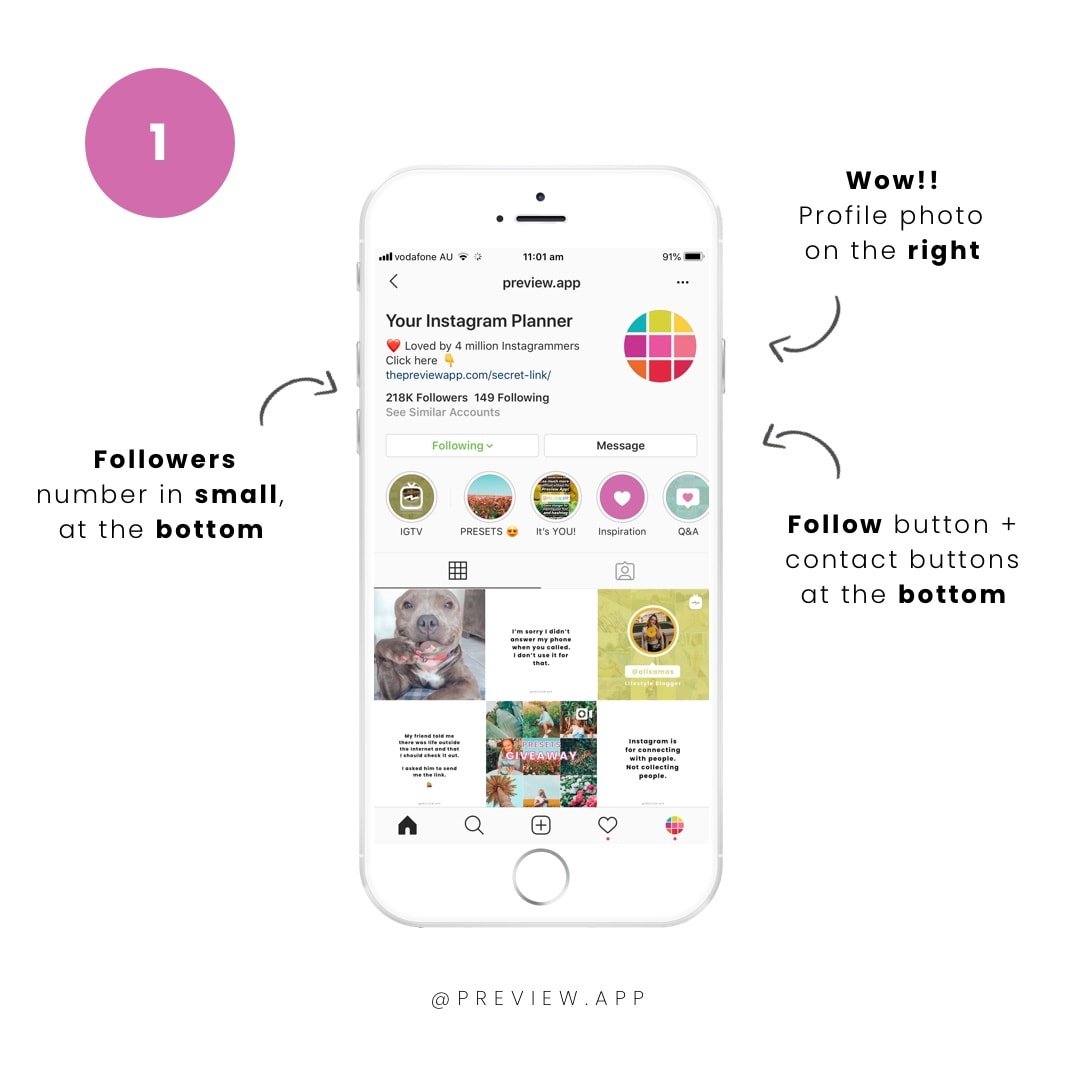 Instagram bio #2: Profile photo on the left + IGTV next to the Highlight
This bio design is very similar to the original one.
The differences:
Smaller space for your bio description (so make sure you write the most important things first, because only the first 3 lines will show and the rest will be hidden)
Follow button and contact button at the bottom
IGTV is still next to the Highlights.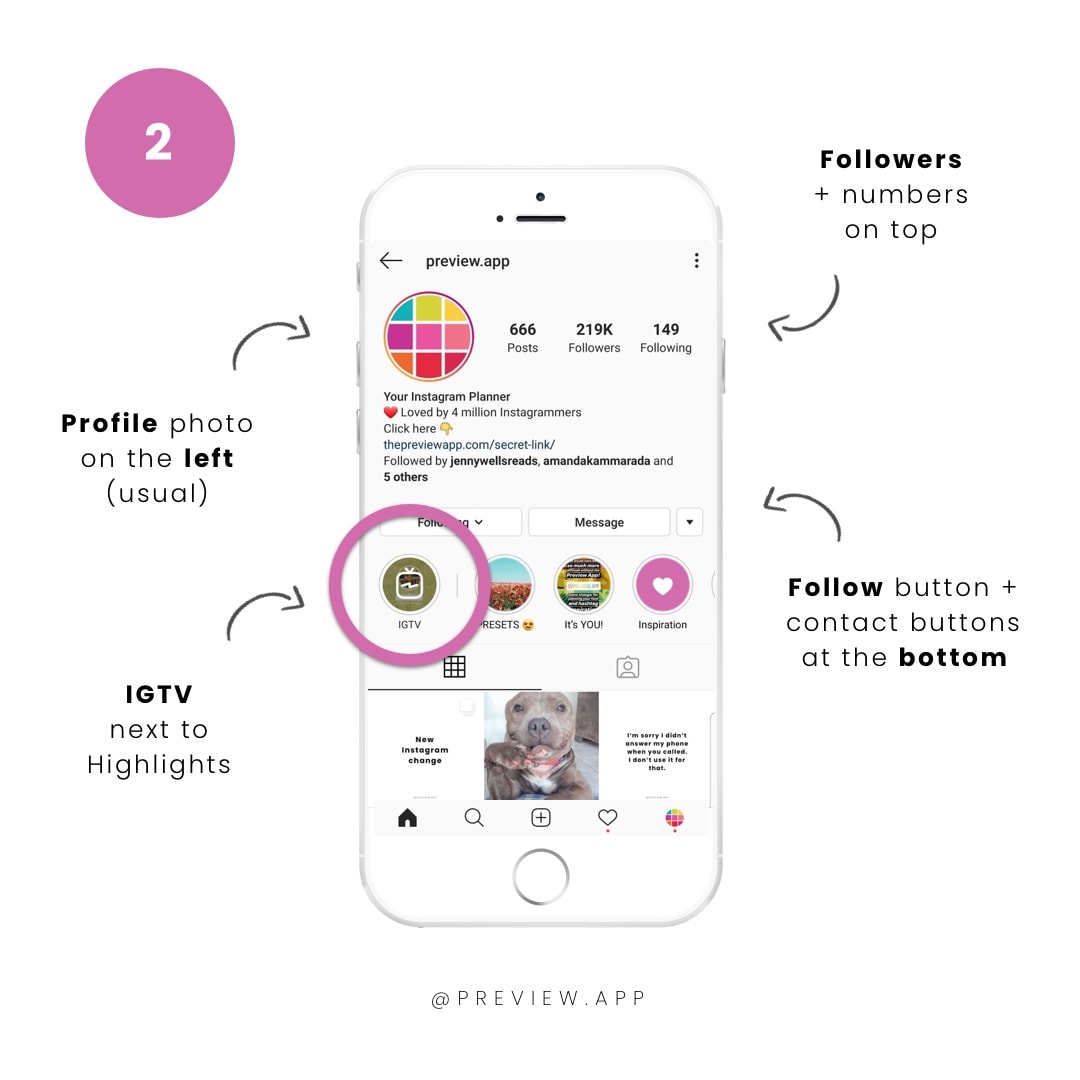 Instagram bio #3: IGTV in the middle
This is the one we currently have on our Instagram account.
IGTV is not next to the Highlights anymore, but next to the feed. We really like this design. It makes us want to watch IGTV more than before. What do you think?
Can't see your IGTV tab? We noticed that the IGTV tab will only appear if you have already posted something on IGTV.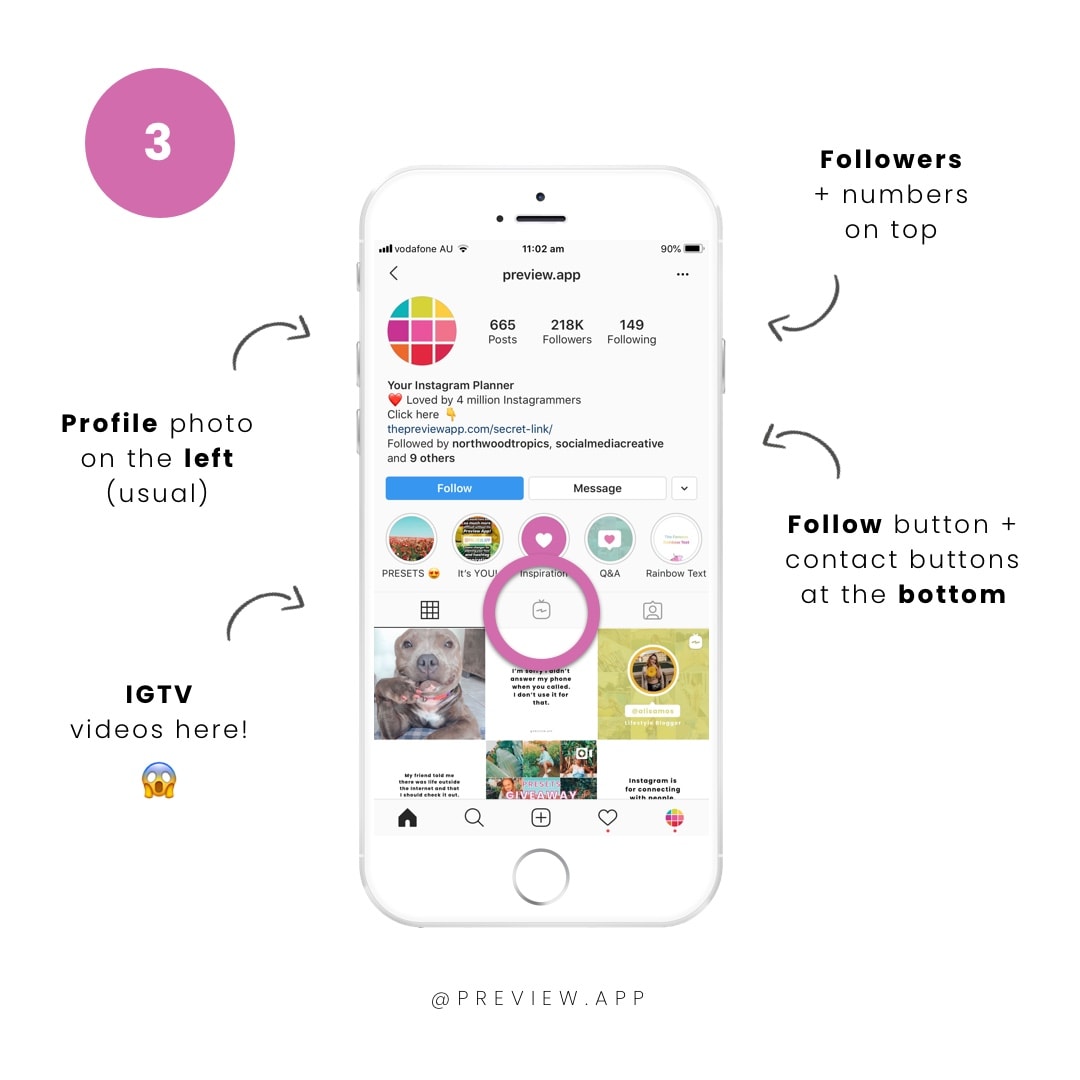 Instagram bio #4: Shop in the middle
People who have set up a Shop on Instagram might not have have the IGTV tab in the middle, next to the feed.
Instead, they could have a "shopping" tab.
This is also an awesome feature. Once again, it really makes us want to tap on the "shopping" icon to check out what the person is selling. It makes it very easy to browse through the shop.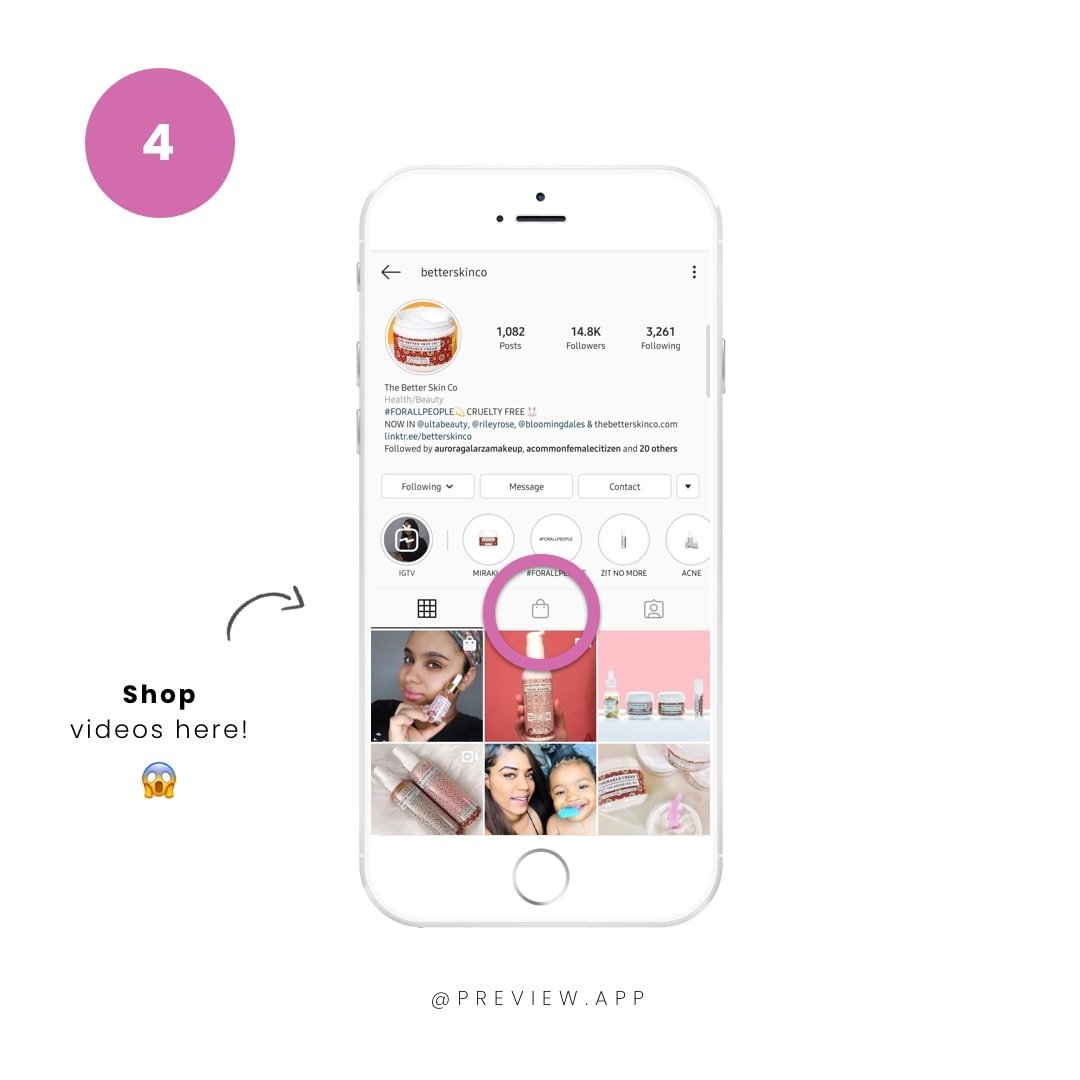 Instagram bio #5: Insta Story stickers in the middle
You might not have this feature on your account, but you might see it on other people's account (especially celebrities).
People (like @taylorswift) might have the "Face filter" icon next to their feed to feature Insta Stories of people who have used her face filter in their own Stories. This is an awesome feature for people who create their own face filters and want to feature their awesome community on their feed. We love this interactive feature!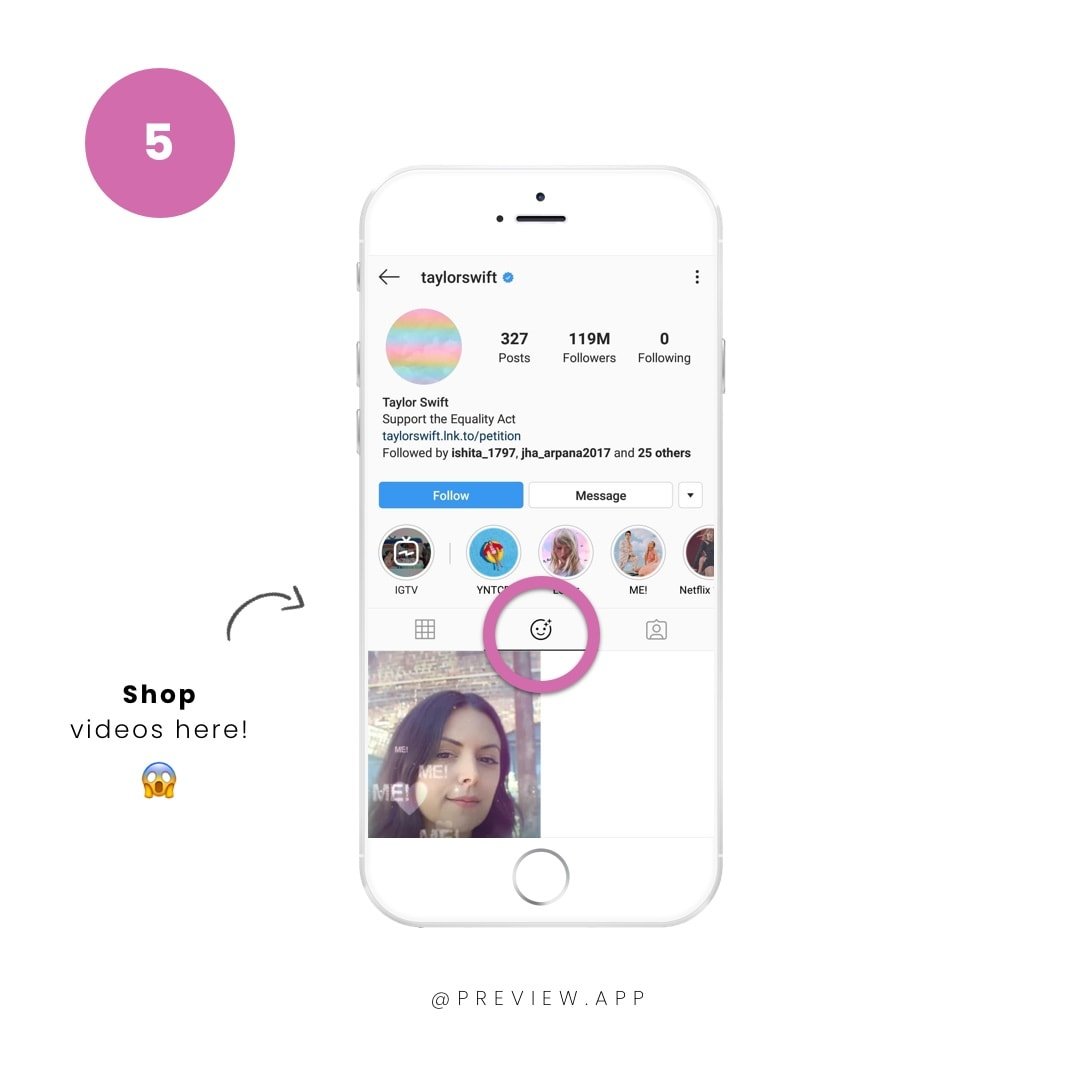 Which one do you have on your account right now?
If you have a different Instagram bio design, feel free to share a screenshot in the comments below.