New Instagram feature!
You can now schedule a time for your next Live video on Instagram AND you can post about it on your feed.
The post on your grid will have a "Calendar" icon on top of it, like this:
Your followers will be able to tap on the calendar and turn on a reminder to get notified when you are Live.
This means:
Potentially more followers watching you Live!
Here is how to set this up, and some other cool features:
How to post an Instagram Live Reminder in your feed
Super easy.
Here's how to schedule your Instagram Live and post it on your feed:
Go to "Live"
Press on the "Calendar" icon
Add a title for your Live video (this is what your followers will see)
Add a "Start time"
Optional: Share your scheduled Live as a post on your feed (you can do that later, don't worry if you don't want to do it right now)
Here is how the steps look like in images: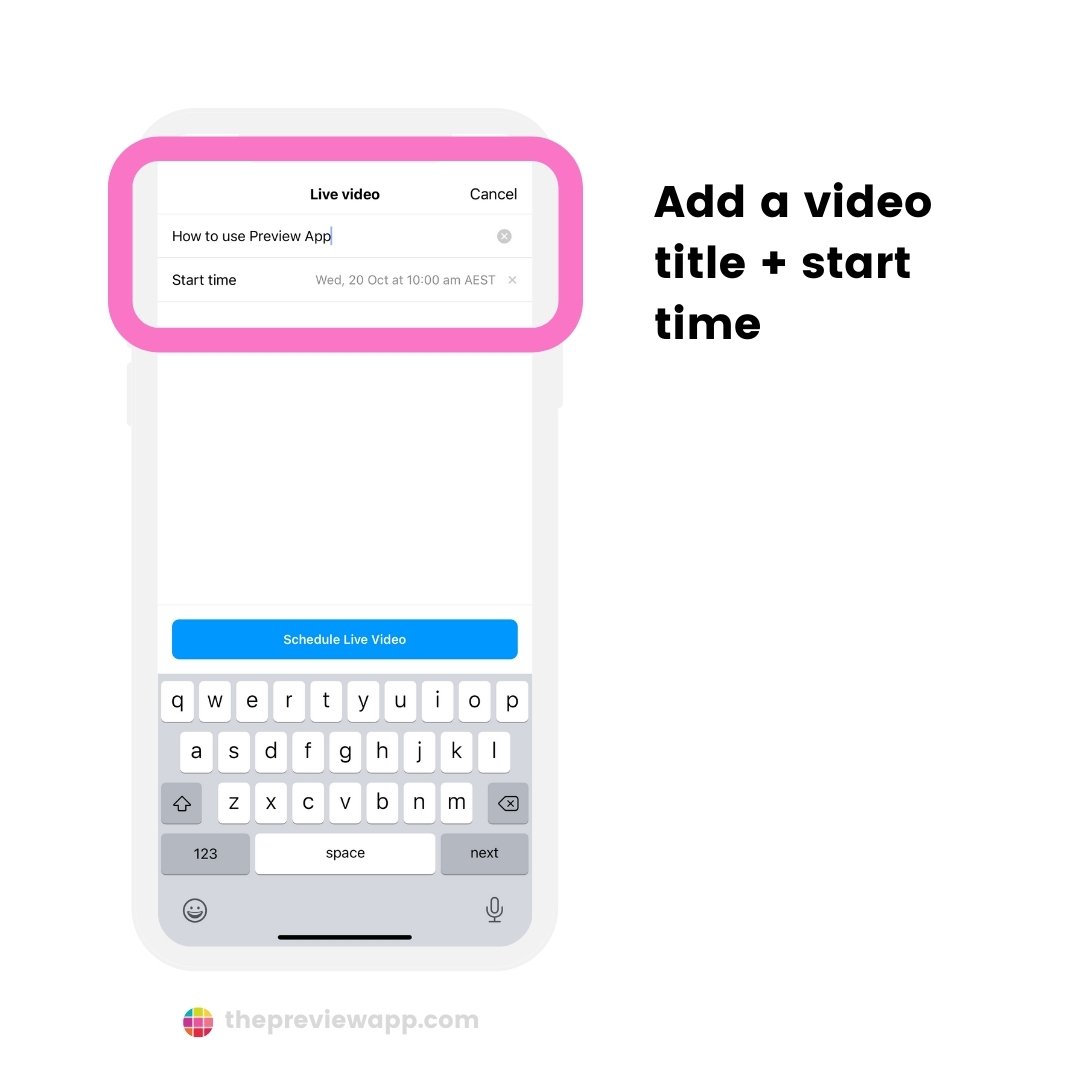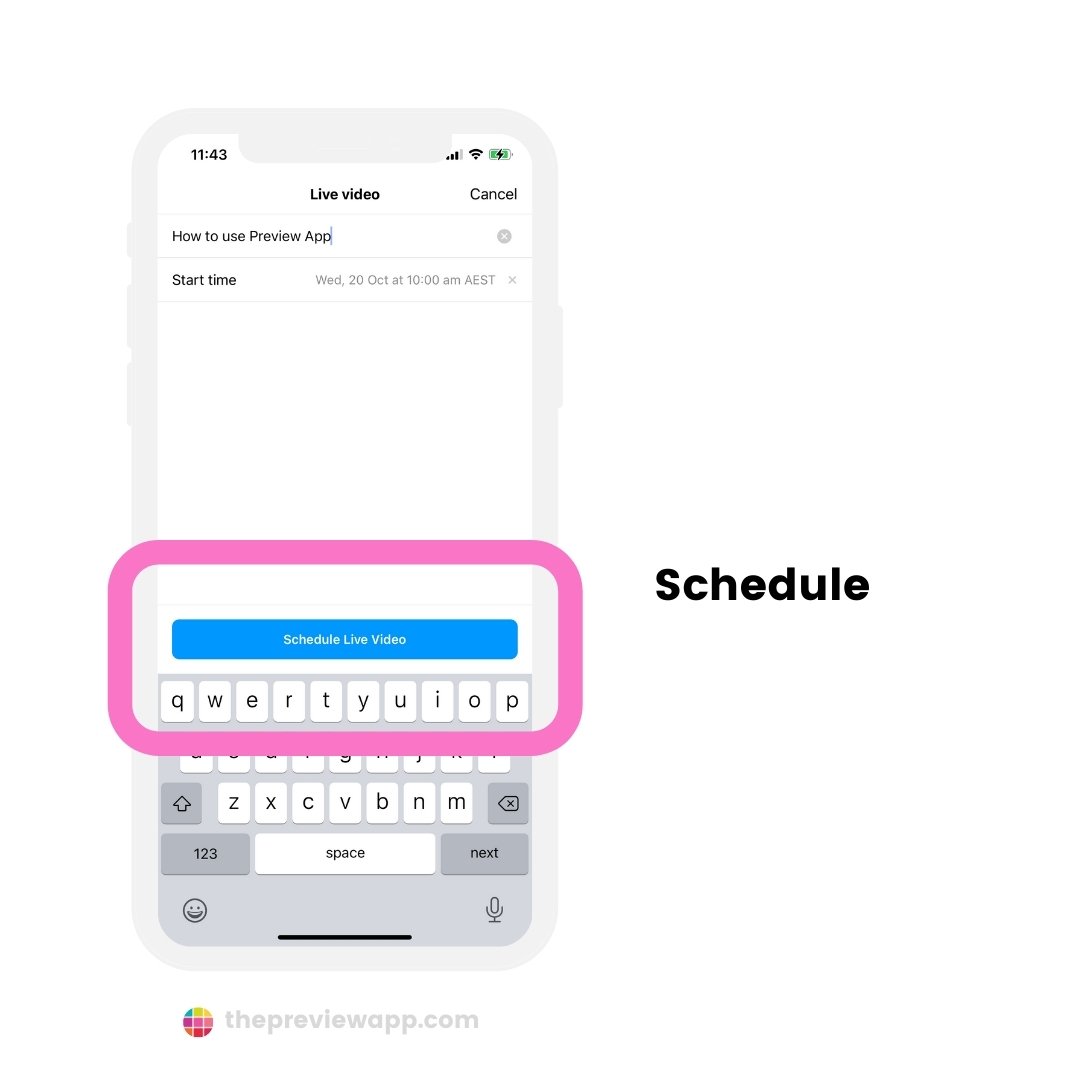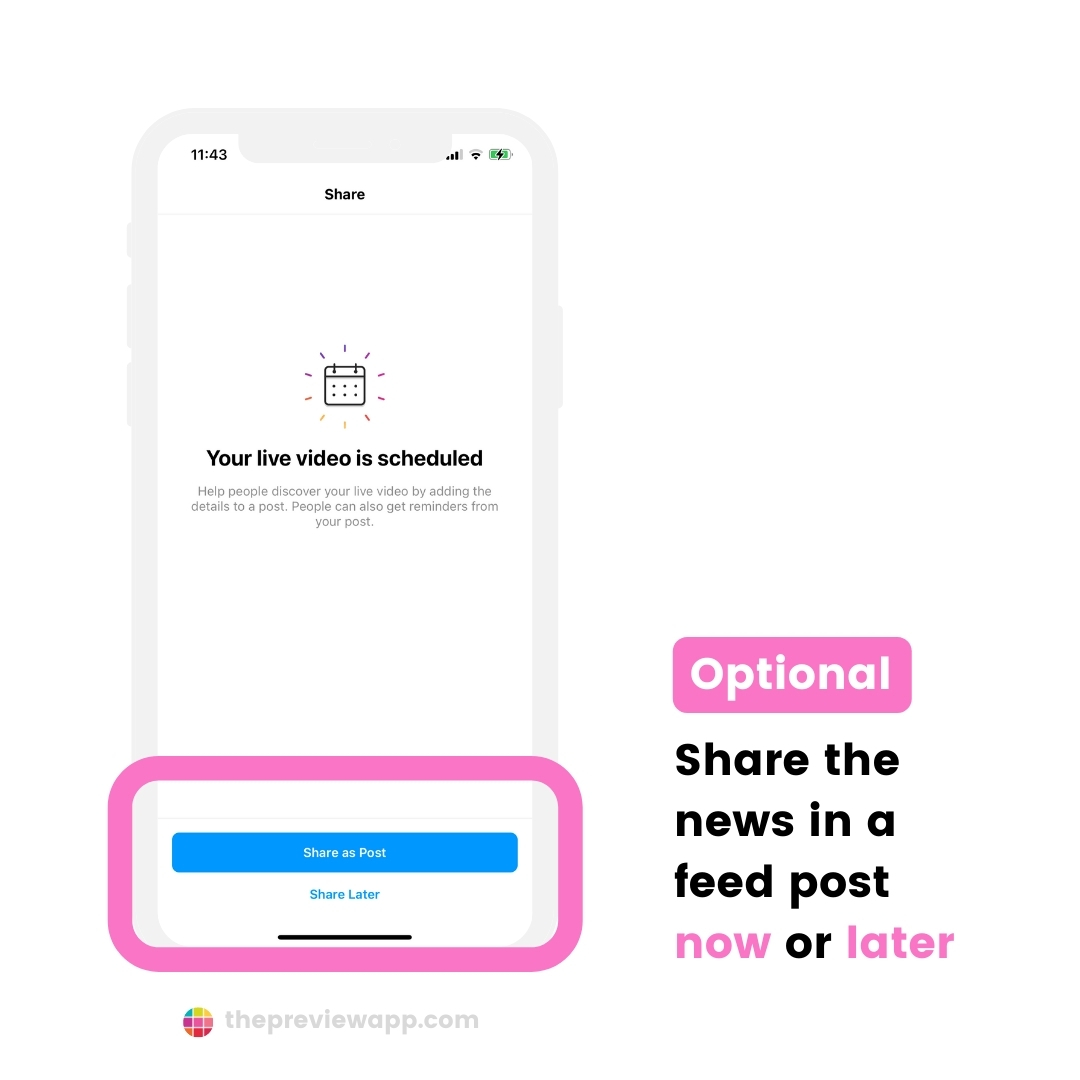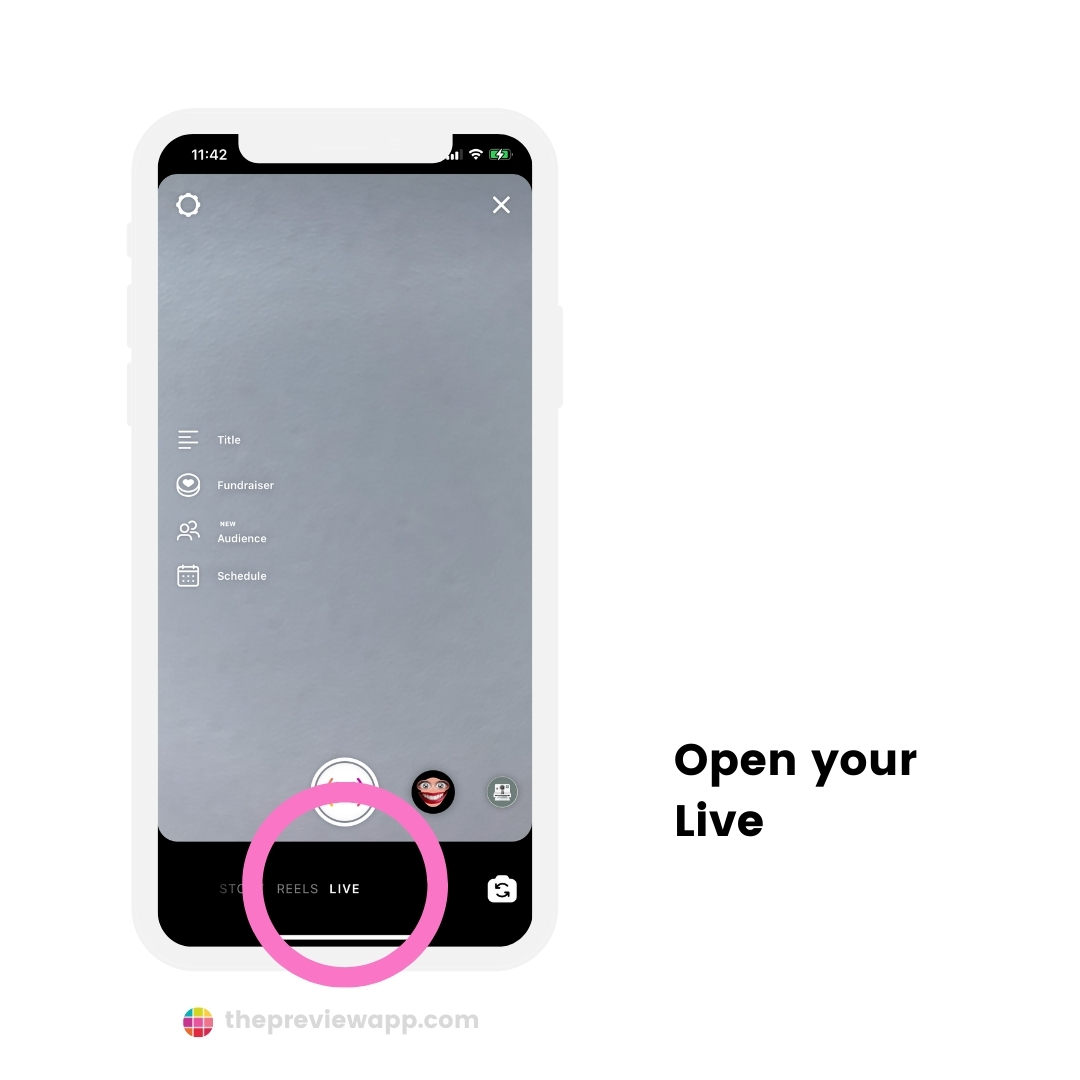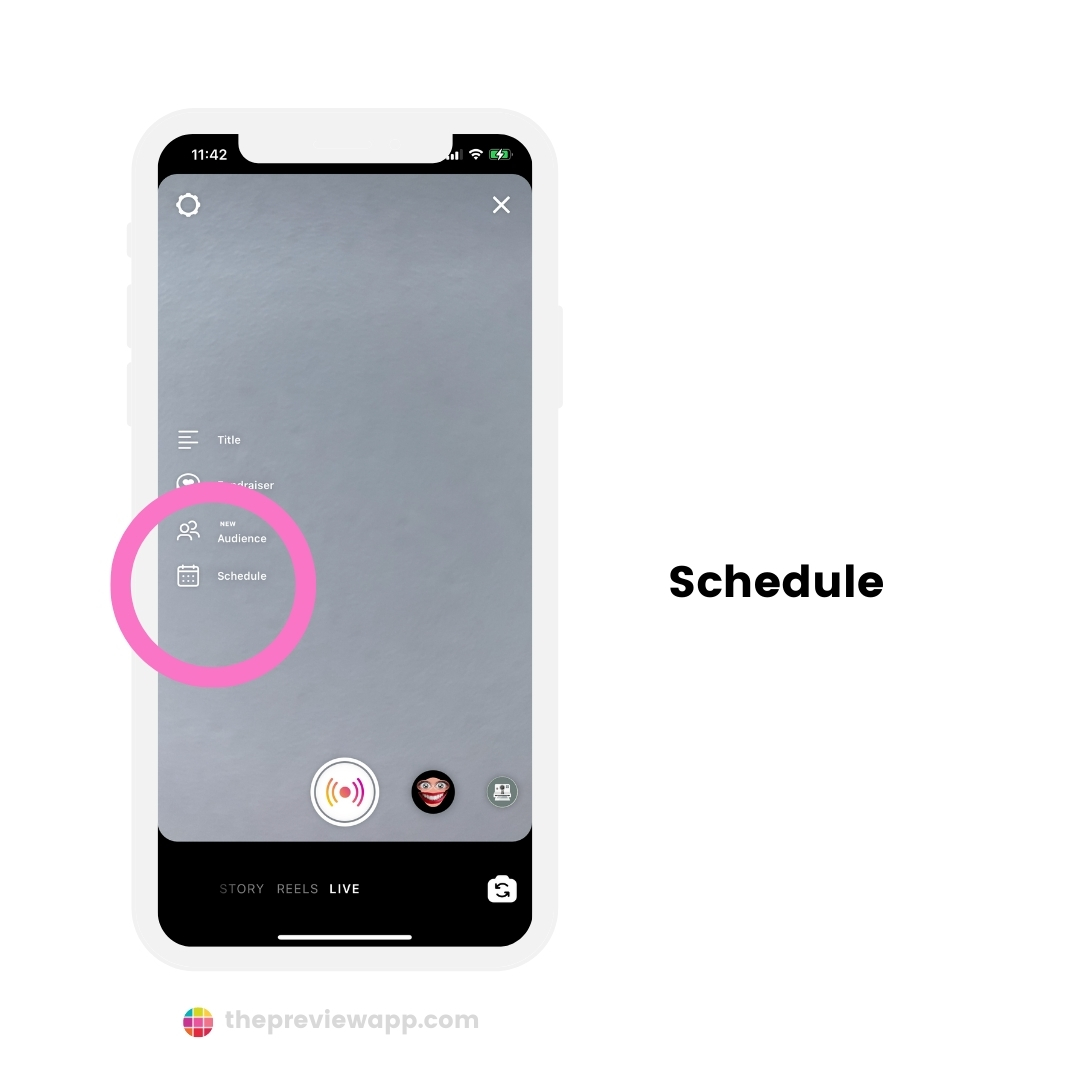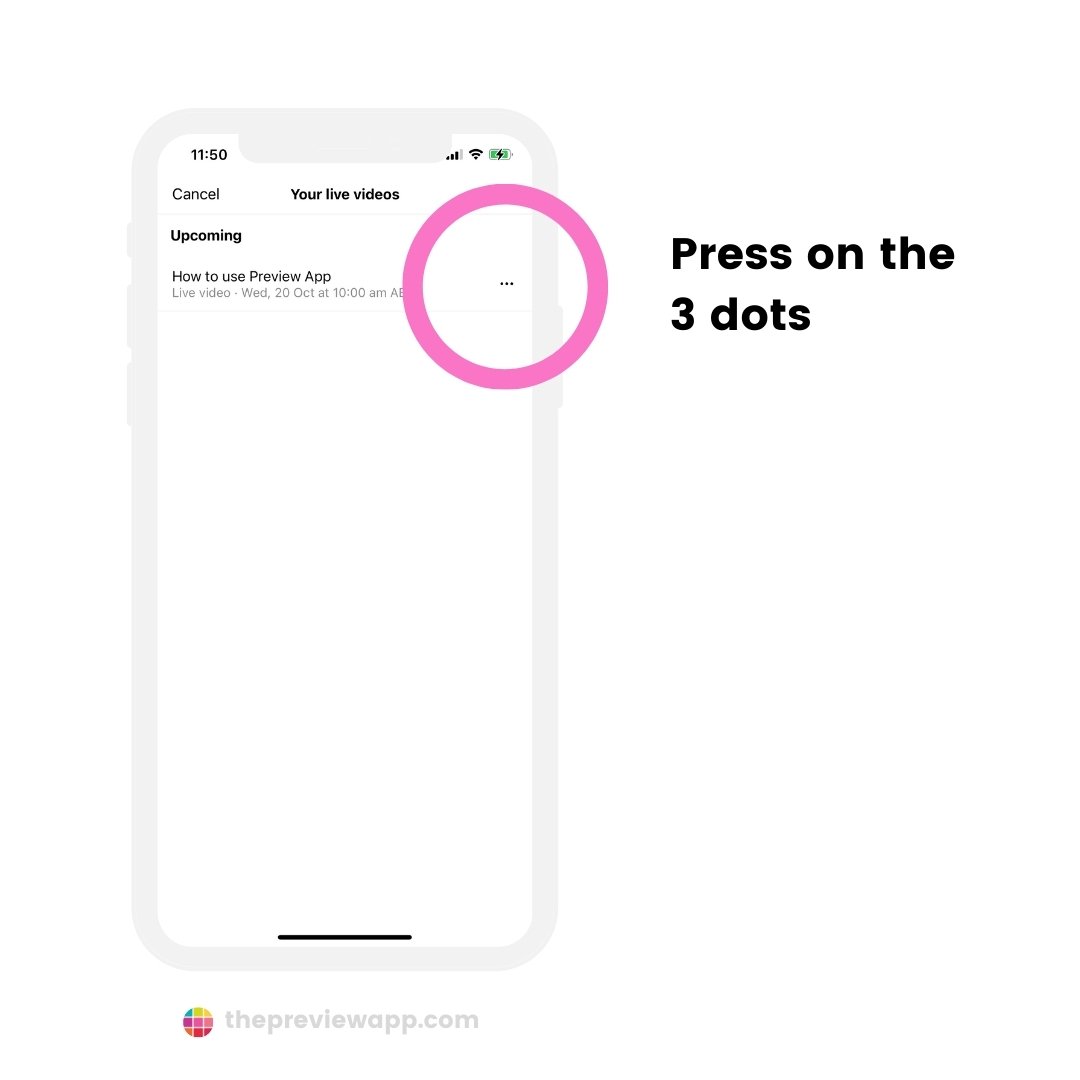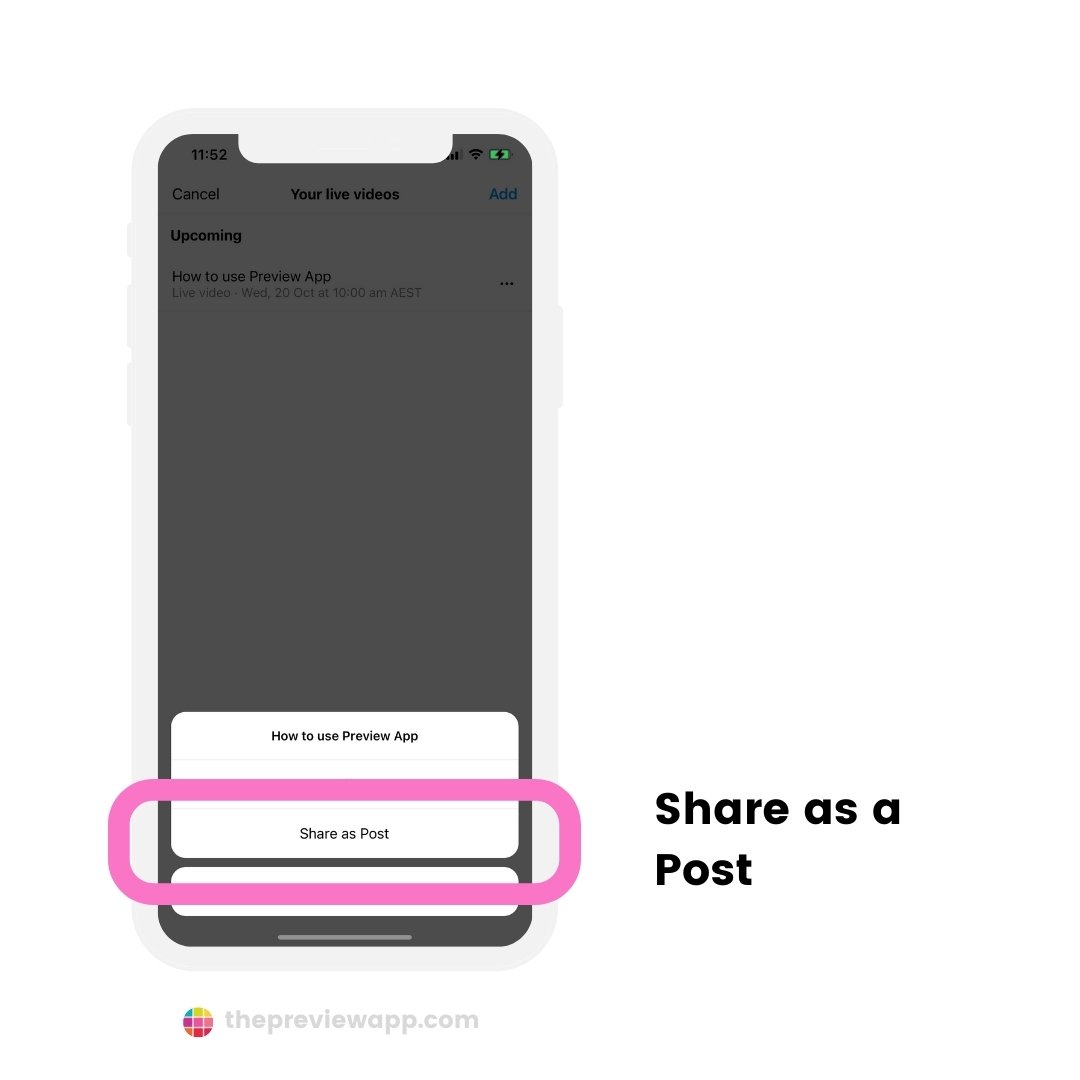 Can you add more Instagram Lives reminders?
Are you planning to do more Lives?
Want people to be able to set their alarms so they don't miss them?
Just add more Lives to your schedule, like this:
Open your "Live"
Press "Add" on the top right corner of your scream
Add a title and start time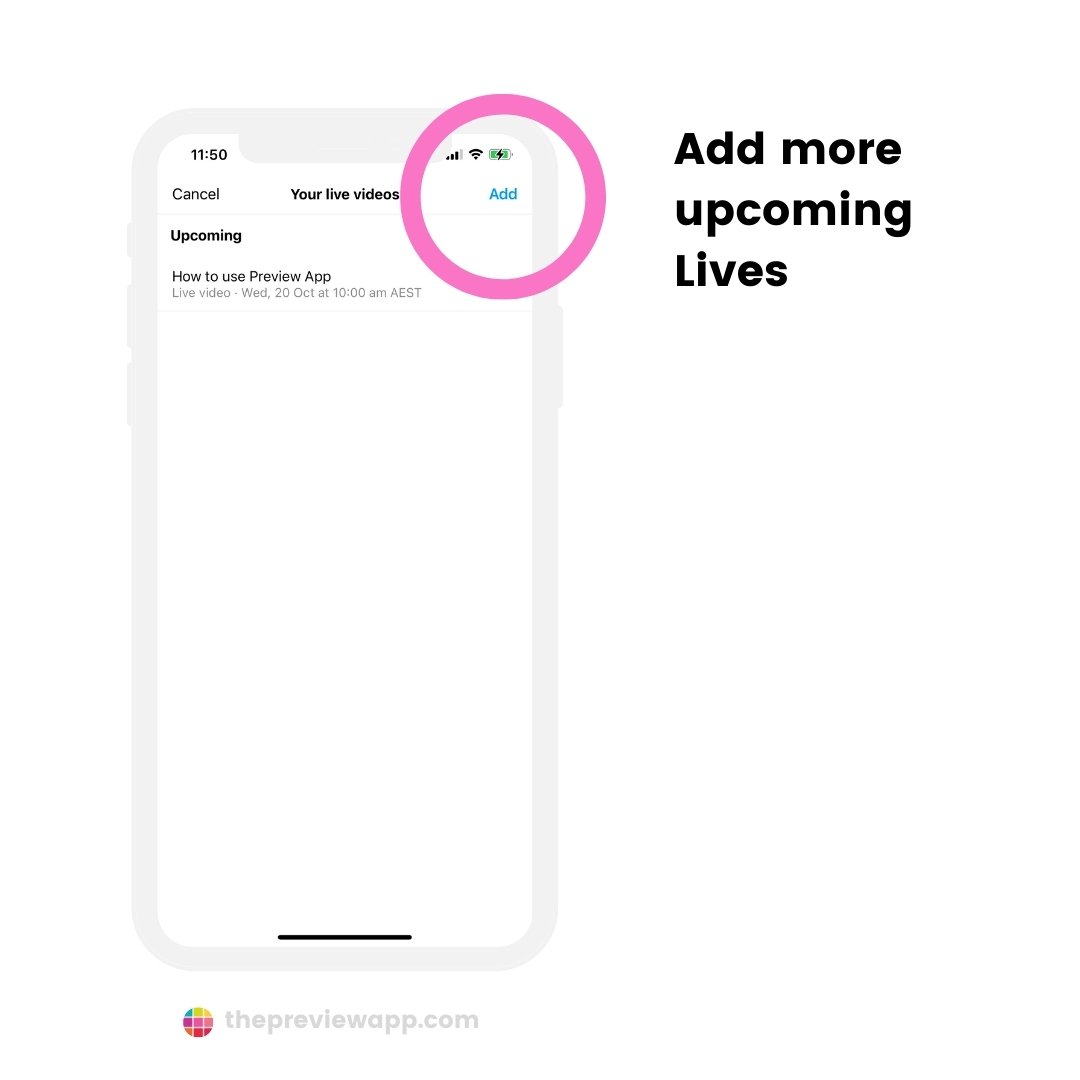 How to change the day or time of your scheduled Instagram Live
If you change your plans, you can change the day and time of your Live:
Open your Live
Press on the three dots
"Edit"
Change the day and time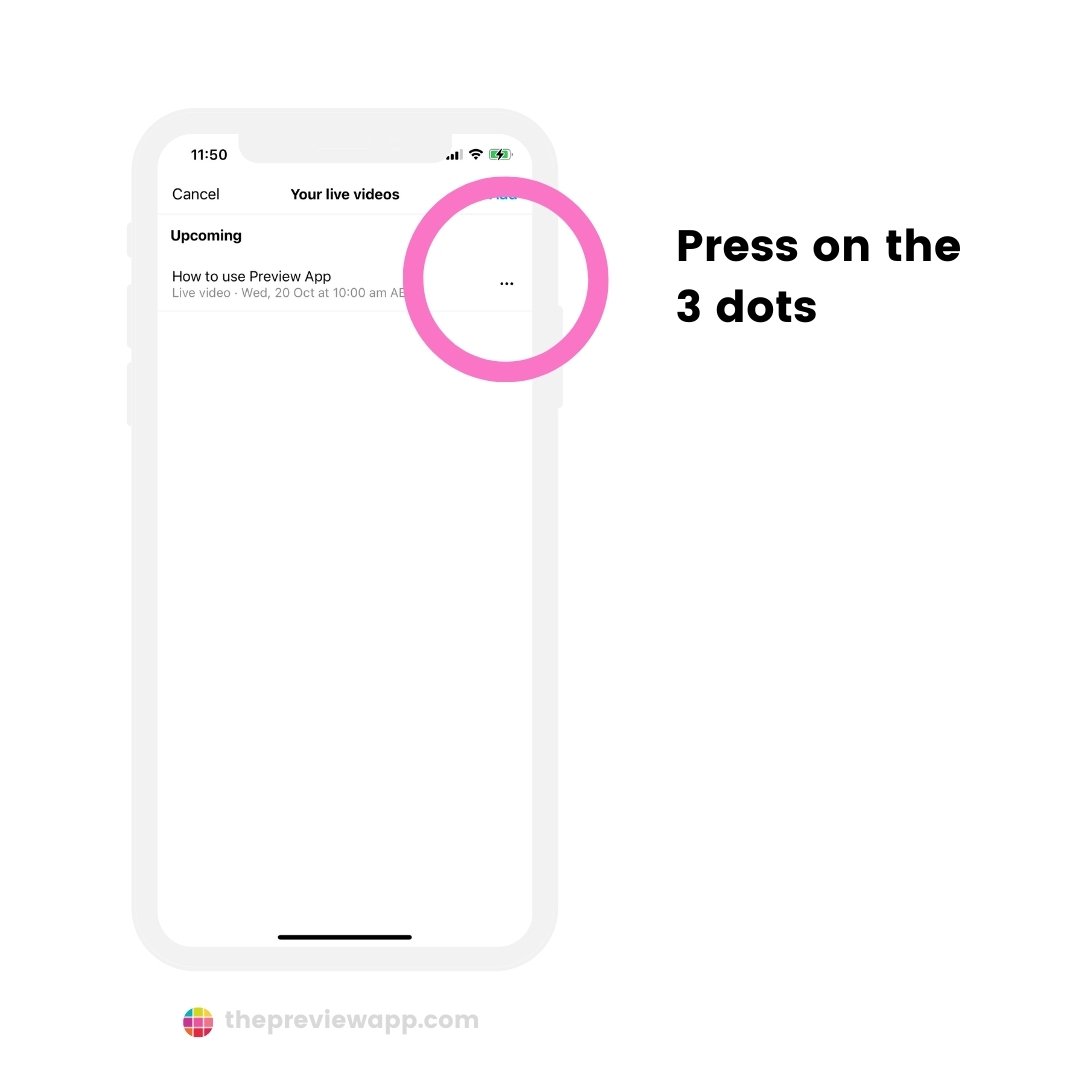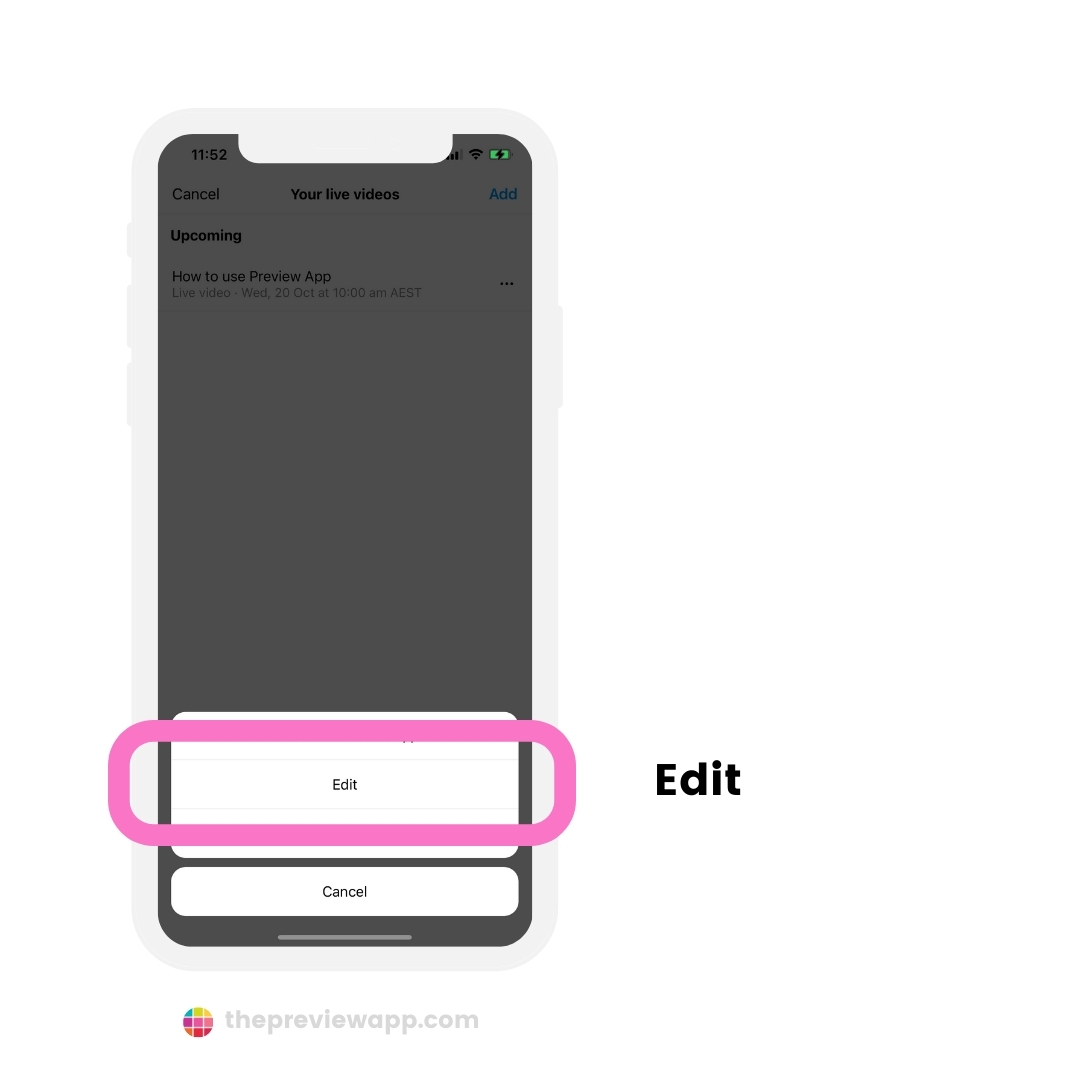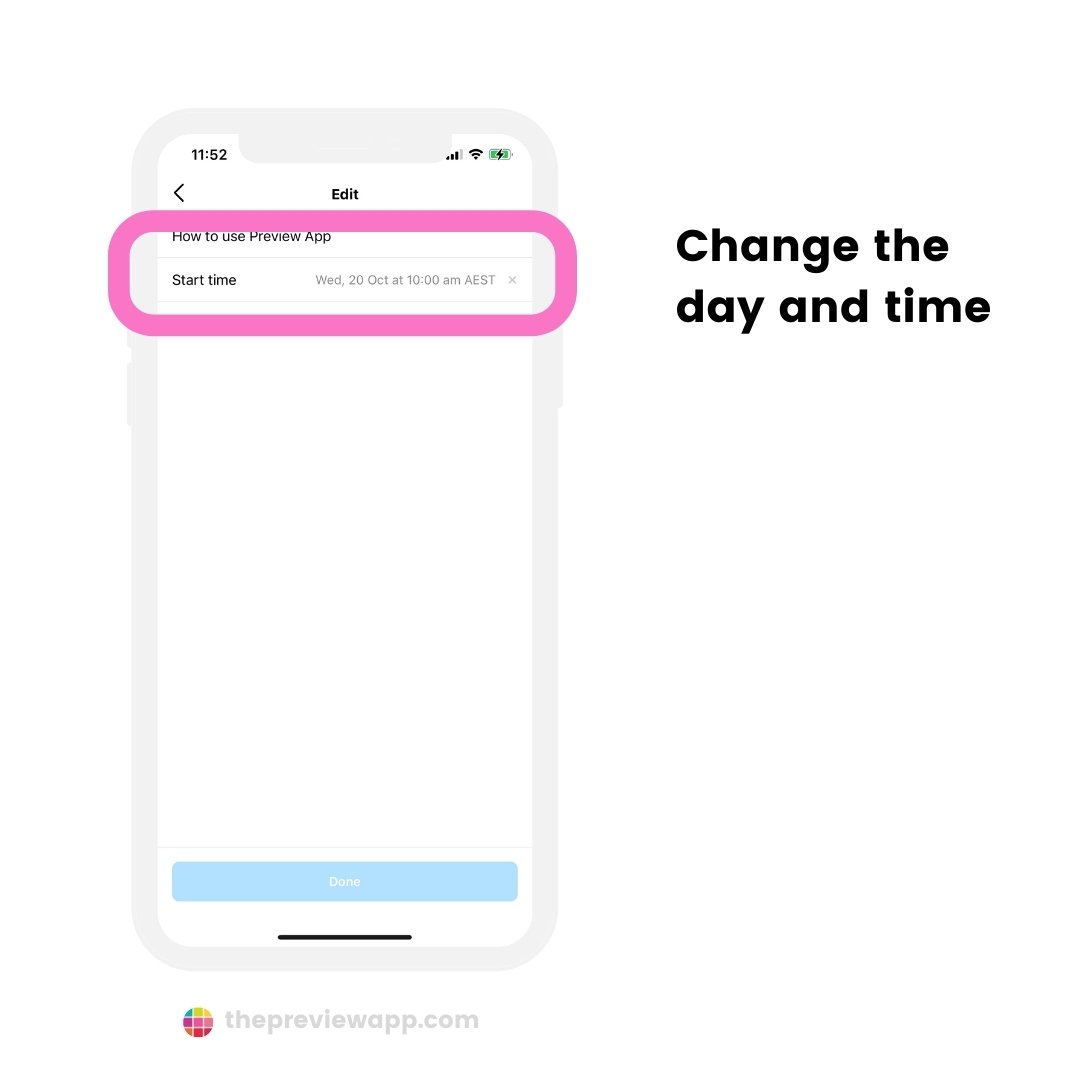 How to cancel your planned Instagram Live
Don't want to go Live anymore?
Just tap on "Cancel Live Video".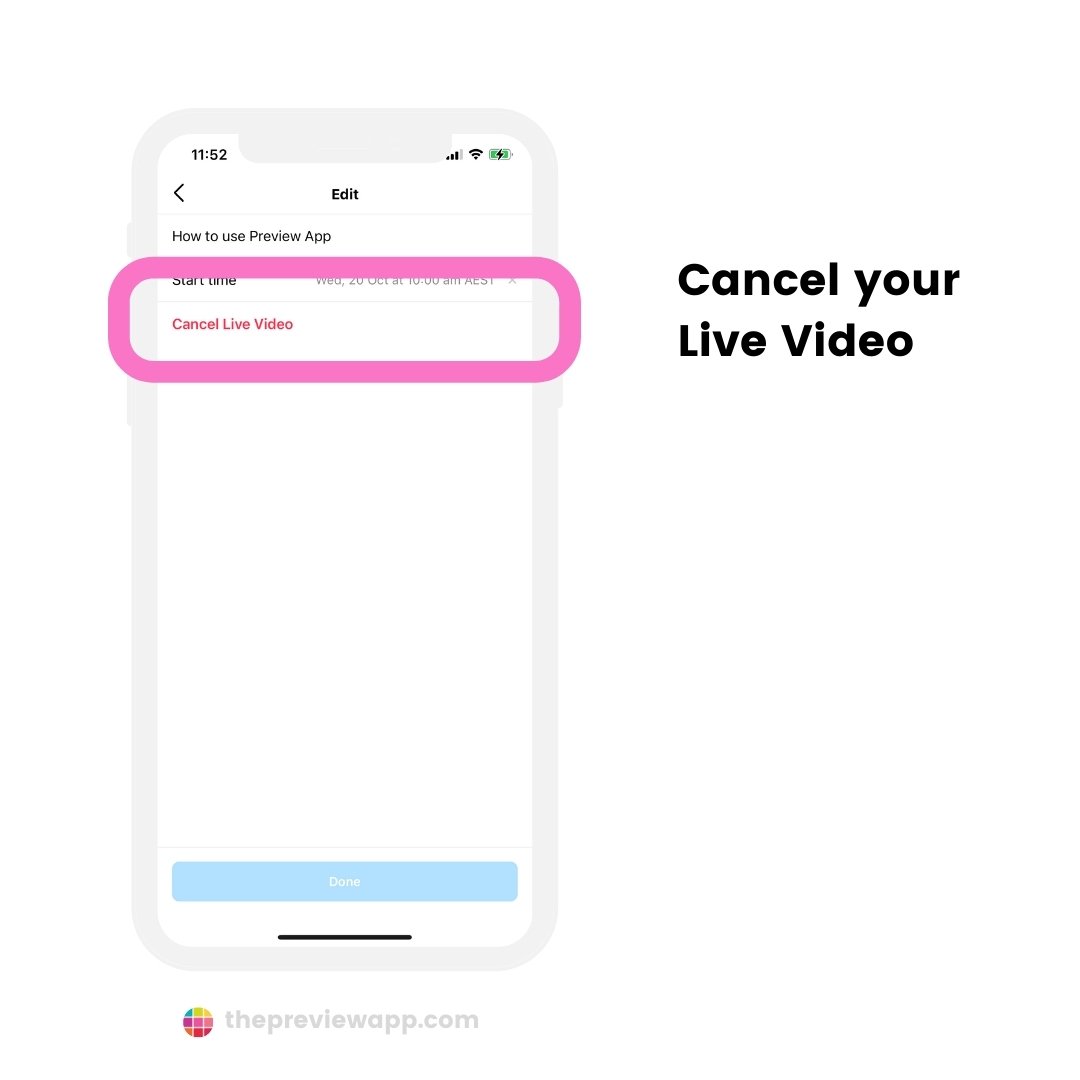 How to schedule an Instagram Live Reminder post with Preview?
Are you using Preview to schedule your posts?
So how can you plan your Live Reminder post?
Keep reading.
At the moment Instagram doesn't allow any other apps or websites to schedule an Instagram Live Reminder post. It's against their Rules and Policies.
Preview has been officially reviewed and approved by Instagram.
So here is the Instagram-approved way to plan your post with Preview.
You will have to manually post from Preview to Instagram, like this:
Plan your post in Preview
Press on the "Share" button
The post will be saved in your camera roll
Open your Instagram Live screen
Share your Upcoming Live as a post
Choose the image from your camera roll
Preview automatically copied the caption and hashtags to your keyboard
Paste them in your caption on Instagram before you post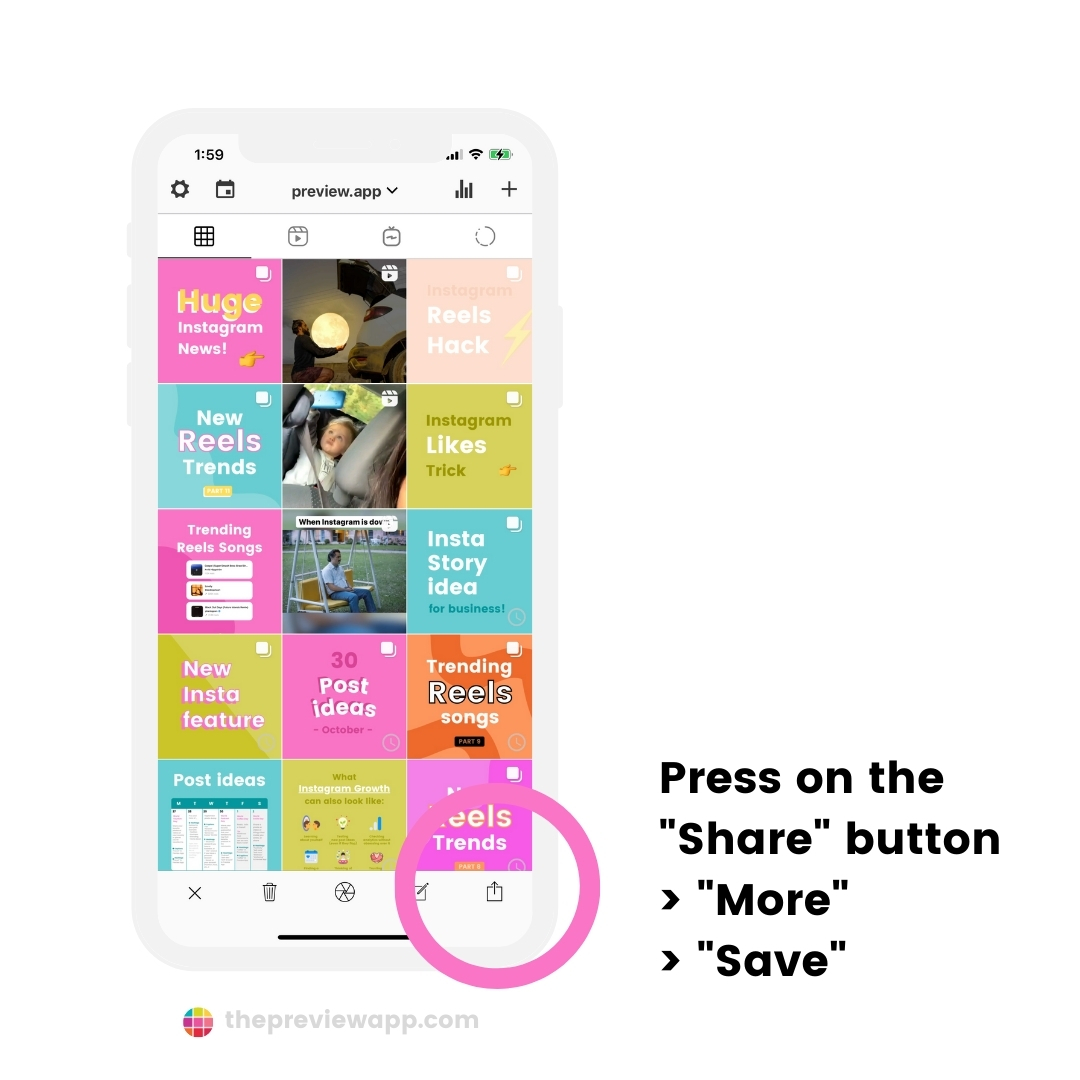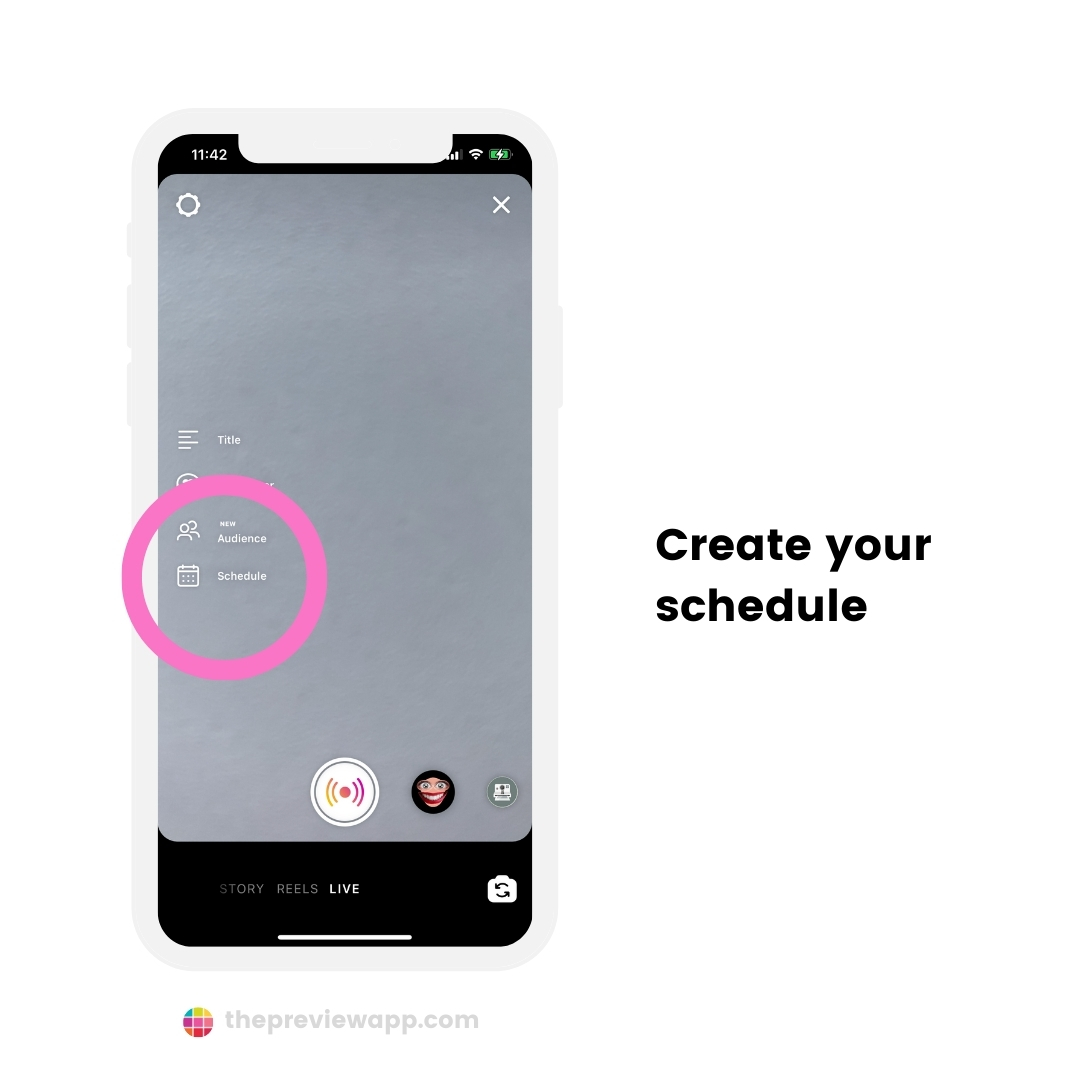 Do you like this new feature?
Let me know if you have any questions about it in the comments below.
Want more Instagram tips and news: Click here!