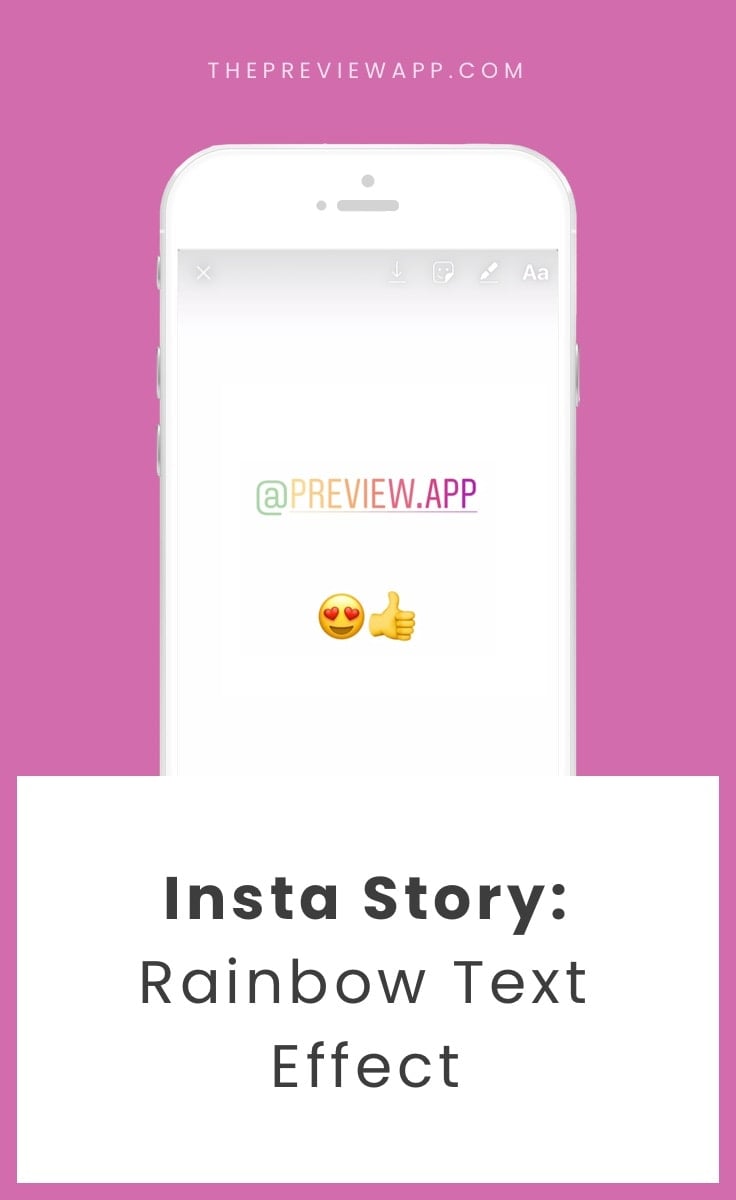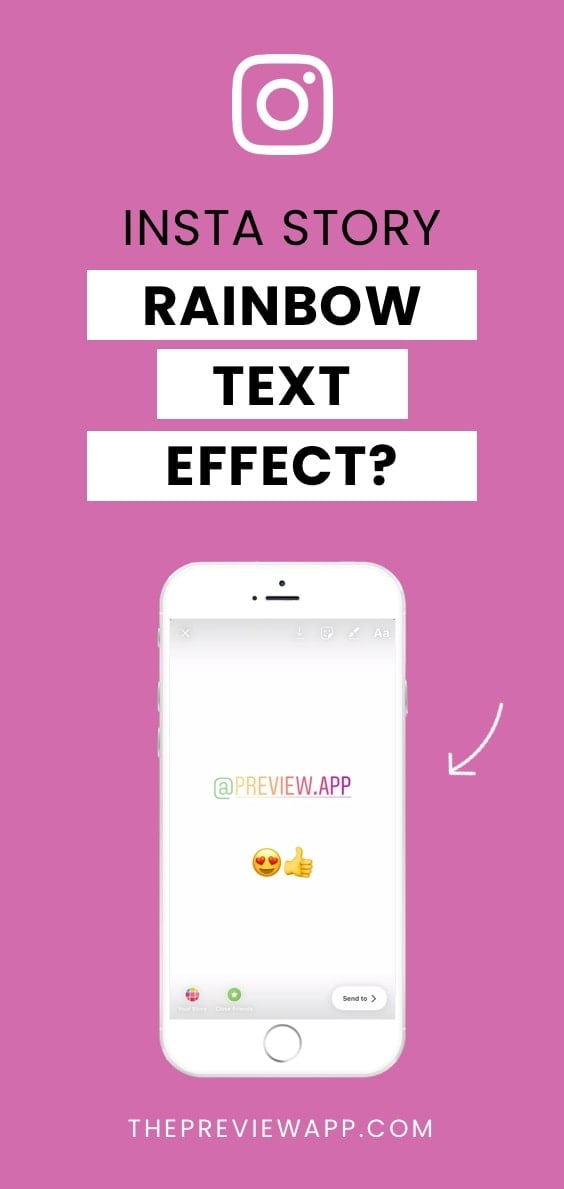 That's our favorite Insta Story feature ever!
Warning: Making an ombre text effect requires some finger gymnastics. It will take a bit of practice but once you get the hang of it, it's super easy (and addictive to do).
Tag us in your Insta Stories if you try it out (@preview.app).
Here is how to do a rainbow / ombre text effect in your Insta Story:
Do you prefer to read? Here's the step by step tutorial for you:
Write your text
Select All text
Hold your right thumb on the purple color
Hold your left thumb on the text cursor
Slide both fingers at the same time to the left
Your letters will change colors
Have fun!