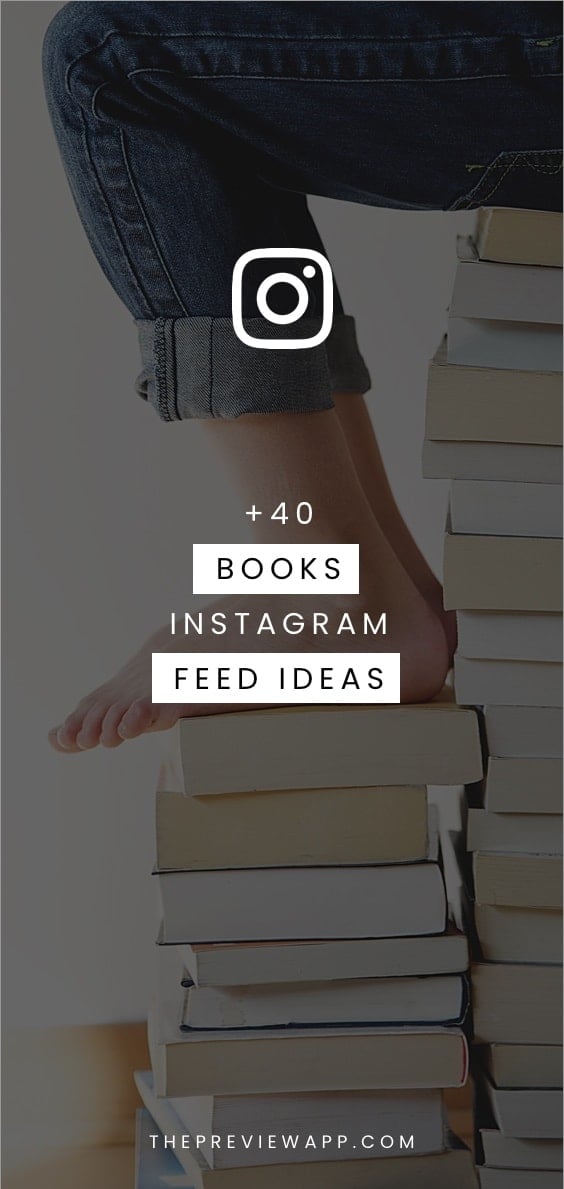 Yes, I'm going to feature a LOT of bookstagrammers in this blog post. Too much some of you might say. I hope you don't mind. There are so many beautiful accounts out there. I have to spread the love!
Thank you everyone who recommended these accounts. If you are a bookstagrammer yourself, feel free to share your Instagram username in the comments below so we can see your Instagram page.
Let's talk about Instagram feed ideas for your books.
I have categorised the accounts based on 11 Instagram feed ideas:
Same background for all photos
White background
Moody tones
Brown vibes
Colorful
Flatlay love
Lifestyle
Bookstagram with a touch of magic
White borders
Quotes and drawings
Mix of quotes and photos
I hope the accounts will inspire you to create your own Instagram feed. And I also hope you will connect with new bookstagrammers.
Quick note: We're so happy that some of these accounts are from people who use Preview app to design their feed! Big shoutout to you guys.
Ok, let's start. Here are some Instagram feed ideas for your book account.
1. Same background for all photos
Let's start with a very fun Instagram feed idea: using the same background for all your photos. As you can see, some people  create beautiful backdrops that are unique to their account.
Want your Instagram feed to feel warm and cozy? Try a brown theme.
Try these filters in Preview to create a brown Instagram feed:
A2 (Preview Filter Pack)
B4 and B5 (Essentials Filter Pack)
H4 (Moody Filter Pack)
M4 (Dark Filter Pack)
And for calmer and brighter brown vibes, try filter F1 and F2 in the Brown Filter Pack.
Now let's look at colorful feeds. Introduce pops of colors in your photos to make your feed look bright and colorful.
Try these filters in Preview:
Filter A1 and A7 in the Preview Pack
Filter B1 in the Essentials Pack
Filters in the White Filter Packs
Filters in the Colorful Filter Packs
Most bookstagram account post flatlays. But some people are renowned for only taking flatlays using specific props.
Have a look at @bookbento who select the props based on the topic of the book. Or @foldedpagesdistillery who styles thoughtful flatlays for each of her posts. Or even @outofthebex who is renowned for her flatlays on her bed and the eye-catching donut in each photo (are you getting hungry yet?). And don't forget to look at @lavidaenquotes with her sunflowers, wooden props and coffee. Each one of them create a flatlay universe for their books.
Some people also like to quote their favorite authors. @lastnightsreading even goes as far as drawing the authors and capturing their favorite quotes.
11. Mix quotes and photos
You can also do what I call a "Tiles Instagram Grid" (alternate between a photo and a quote).
These two girls use Preview to plan their tiles feed.
Which one is your favorite Instagram feed ideas for a book account?
If you have a book account, we would love to see it. Feel free to leave a comment below with your Instagram username and we will come check it out 🙂
Until next time, see you on Instagram – or somewhere else on our Instagram blog.