The Color Splash tool in Preview App allows you to make only certain colors in the photo reappear. The rest of the photo is black and white. It gives your photo an awesome effect. It's even more awesome if you use the the color splash tool to design your whole Instagram theme.
There are 2 "Color Splash" options in Preview app:
Let me show you how it works.
Shoutout to the beautiful Corinth for sharing her photo for the tutorial.
Step 1. Go in the Photo Editor
Select the photo you want to edit.
Tap on the "Shutter" icon located on the bottom menu bar.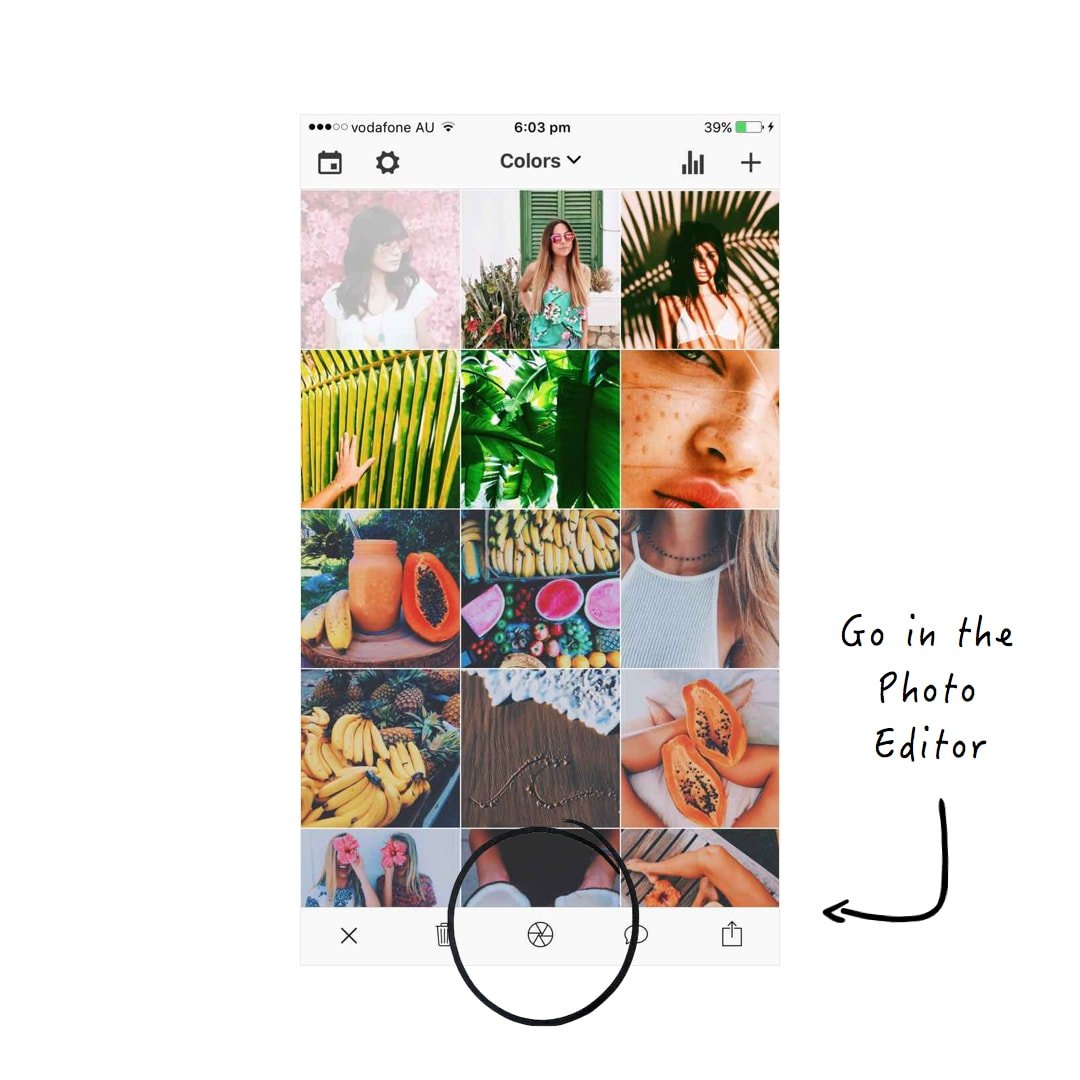 You will see 2 icons on top of your screen.
Select the "Editing" icon (the one on the left) to see all the editing tools.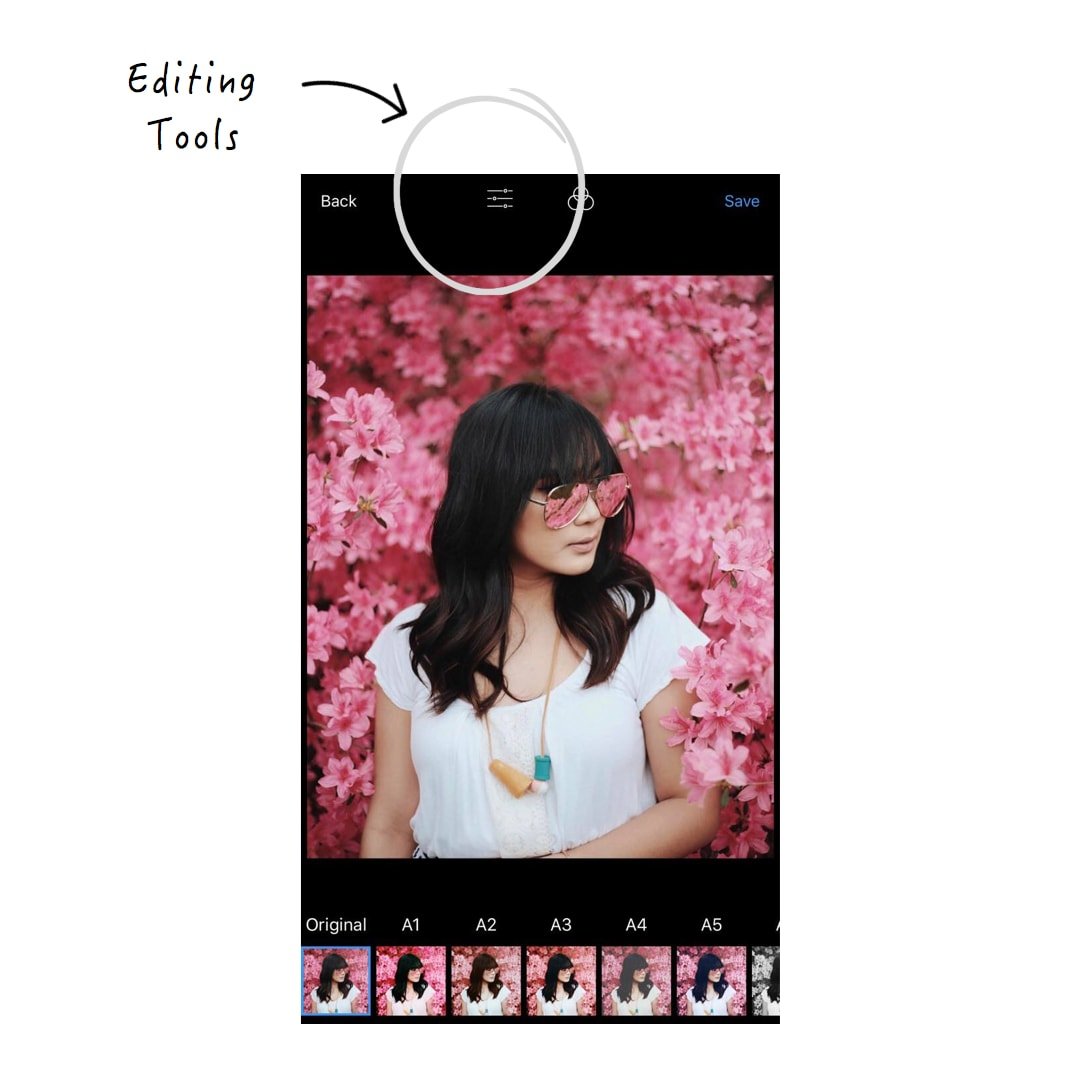 Find the "Splash" tool (that's the Color Splash effect). Select it.
Your photo will automatically turn back & white. Don't worry, it's normal.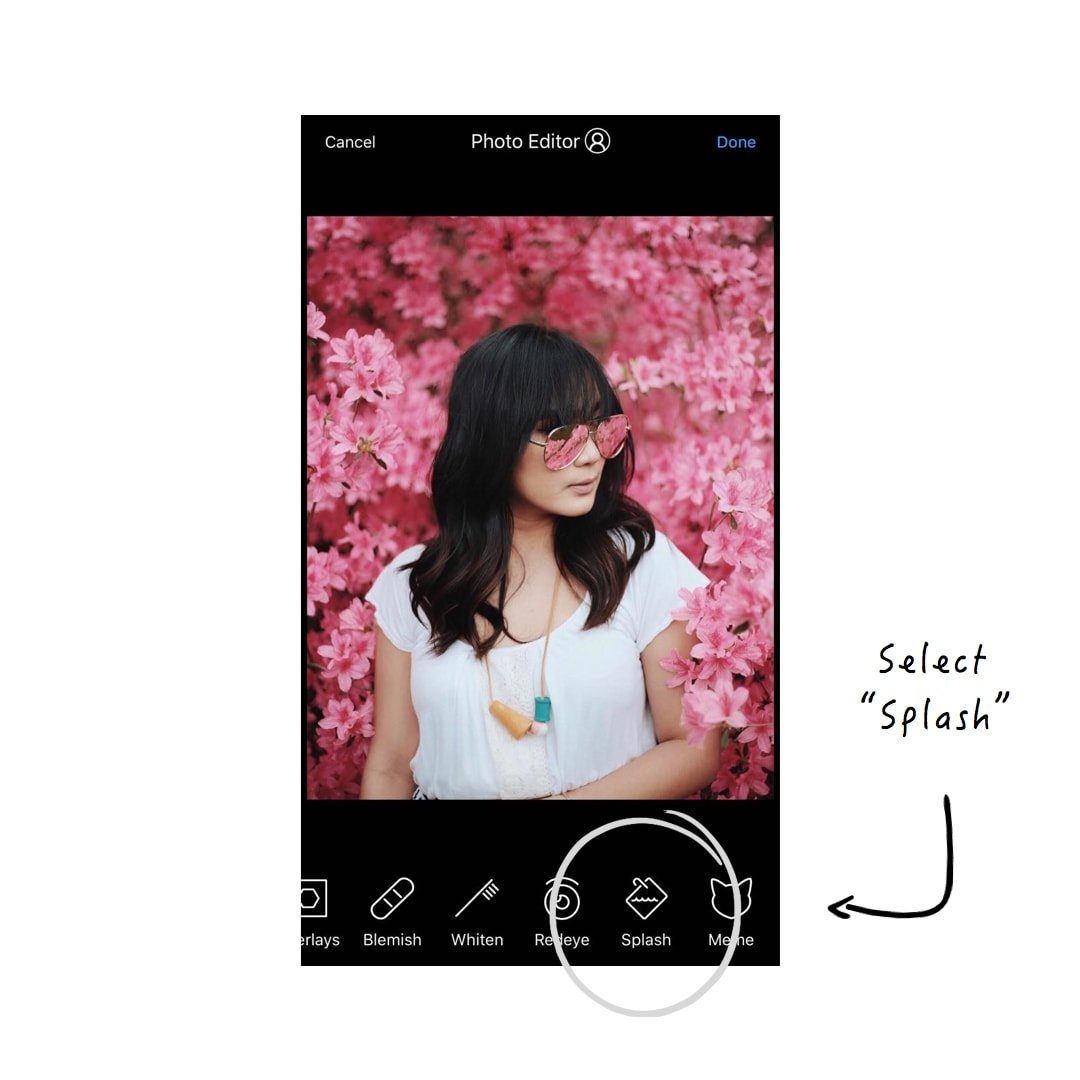 Now you have 2 options. You can either use the "Free Color" or "Smart Color" option. I'm going to show you how to use them below.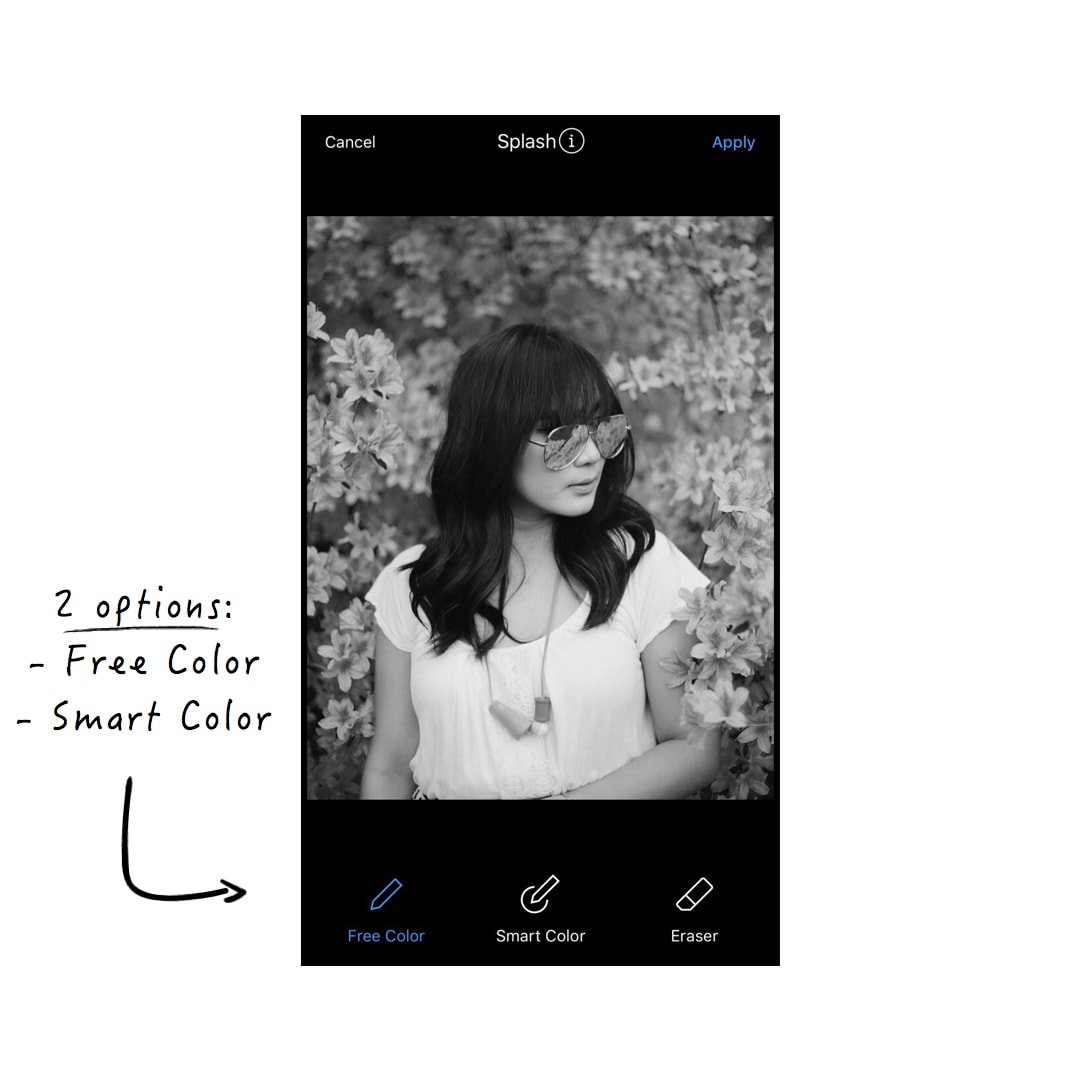 Step 3: Use the "Free Color" option
The "Free Color" option makes ANY COLOR reappear.
Just brush your finger on your photo to make any part of your photo reappear in colors.
For example, I only want Corinth's necklace and sunglasses to be in color: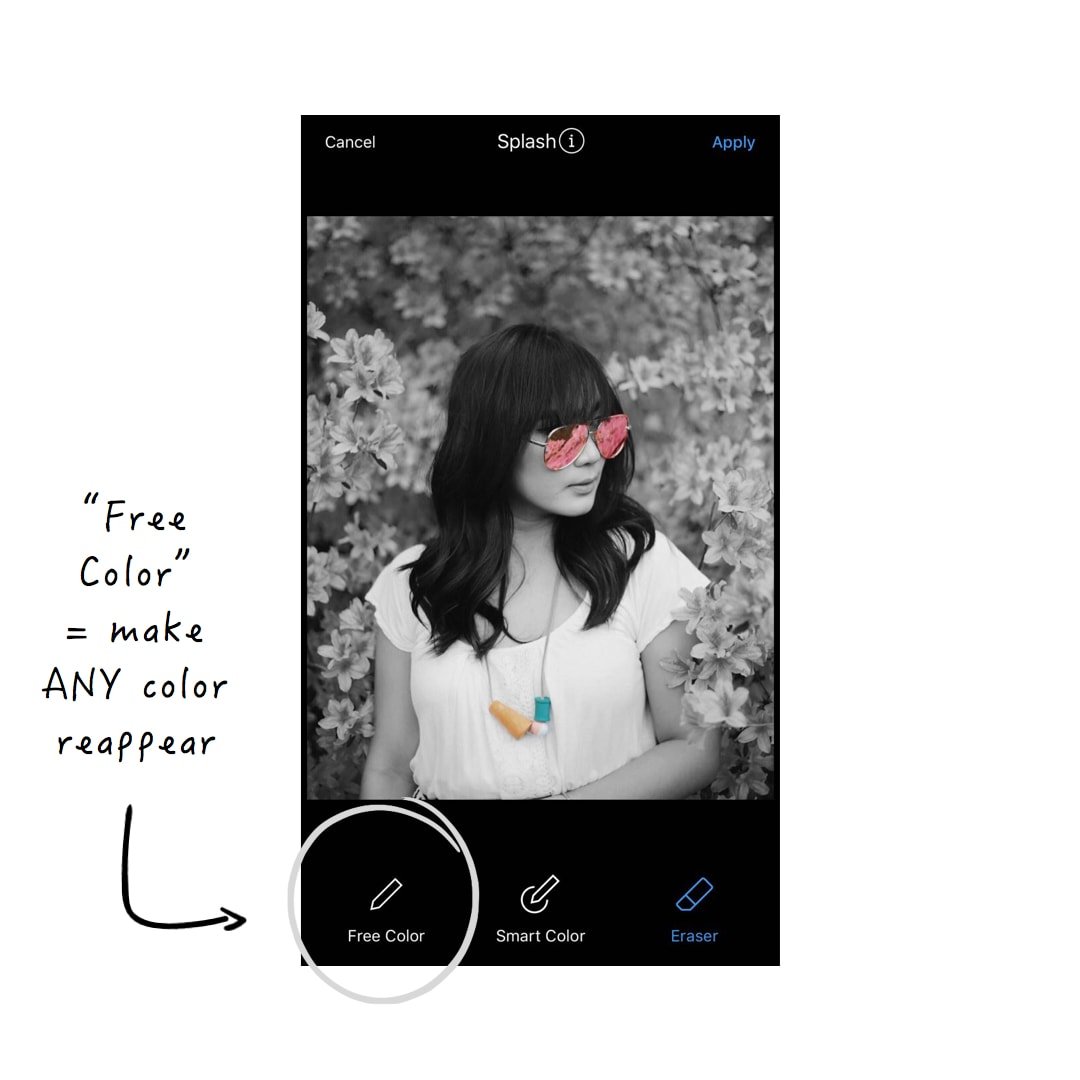 Step 4: Use the "Smart Color" option
The "Smart Color" option makes ONLY ONE COLOR reappear.
Place your finger on ONE color of your photo
Then randomly brush over the whole photo to make only that color reappear
For example, I only want the pink from the flowers to reappear. So I put my finger on pink and then brush over the entire photo. Only pink will reappear, even the pink in the reflection of Corinth's sunglasses.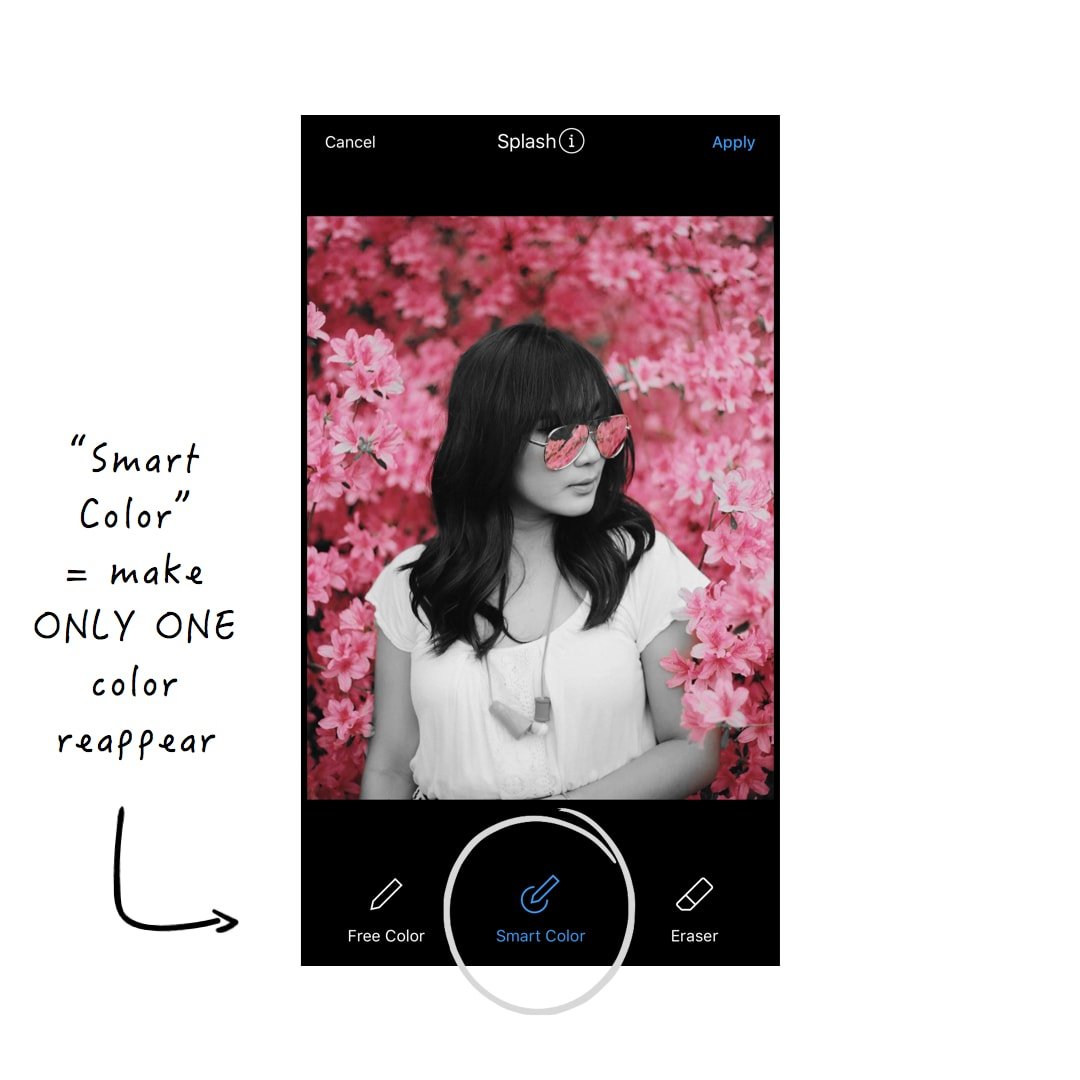 Extra tips for your Color Splash
Here are 3 more tips I want to share with you:
1. Zoom in to go into details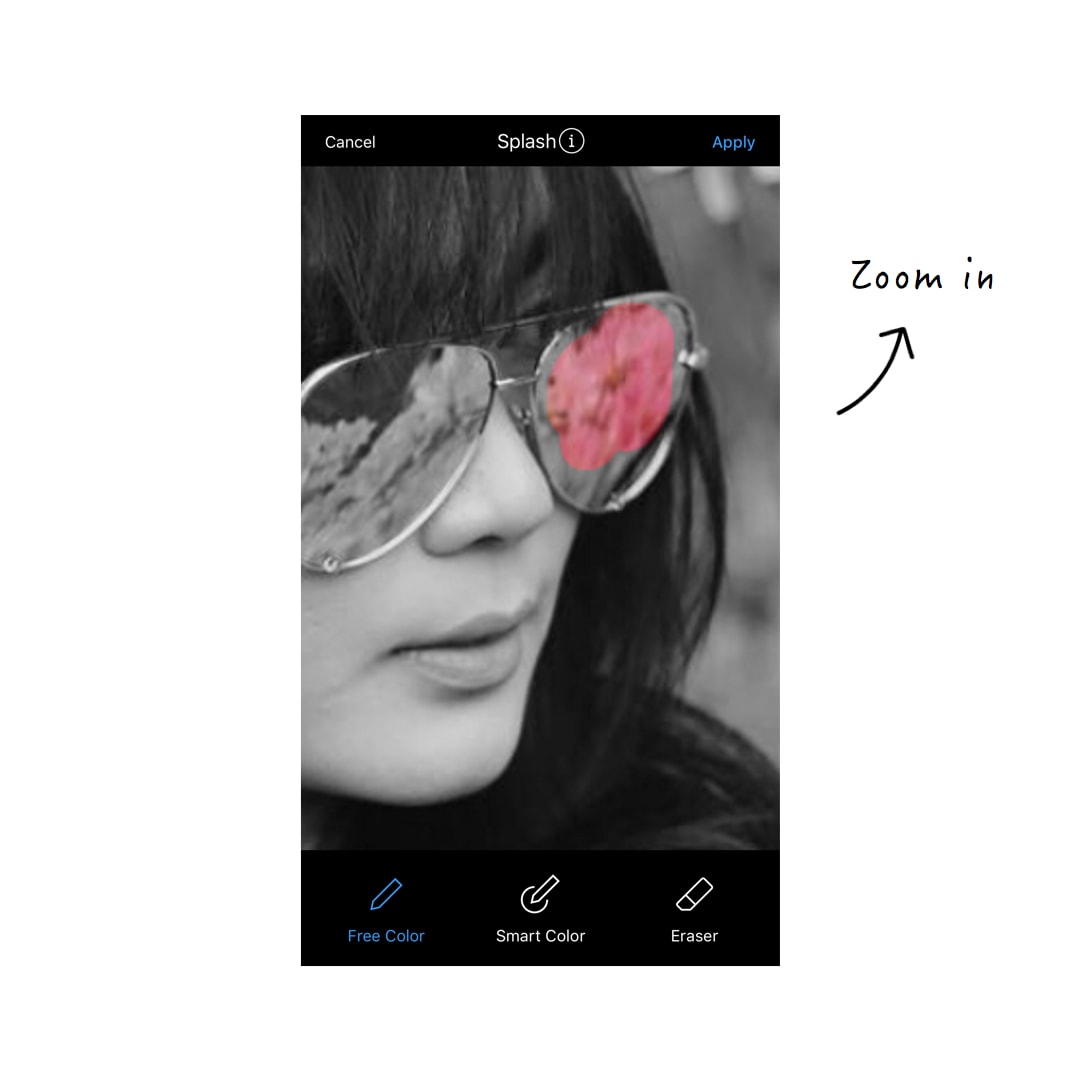 2. Use the eraser to make a color disappear again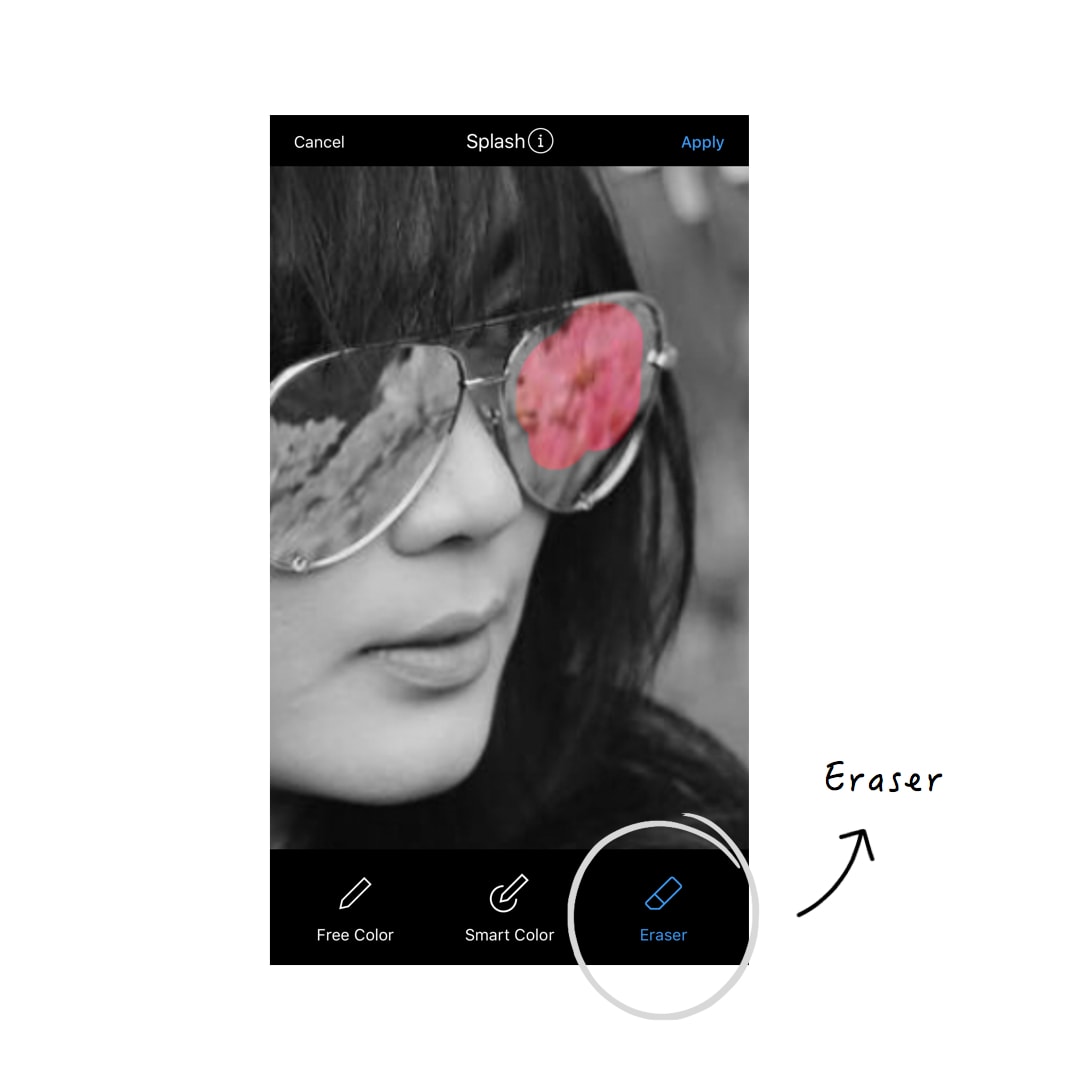 3. Apply your favorite filter before or after using the Color Splash.
I like to apply my filter after I use the color splash effect. This way the photo will match with the rest of my Instagram theme.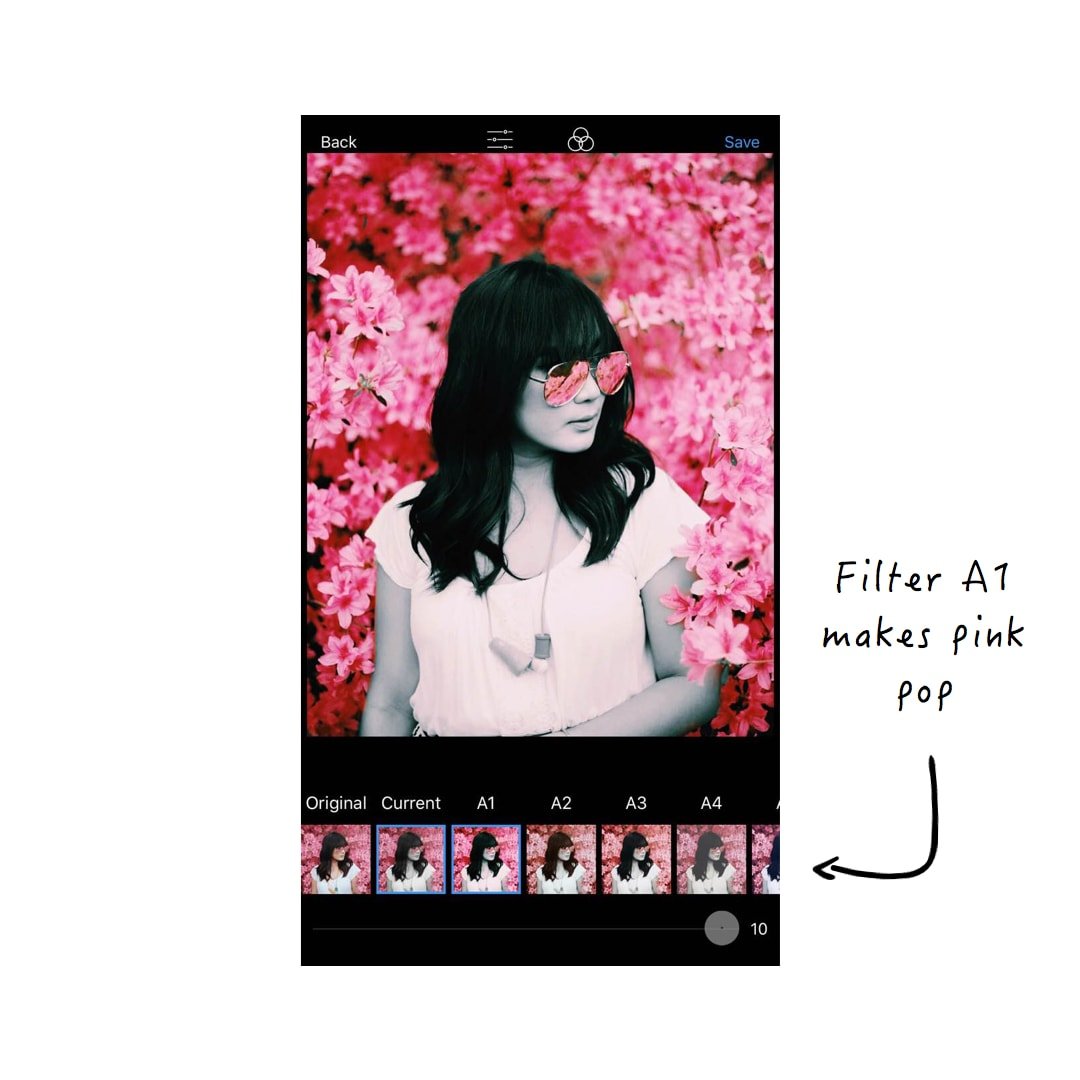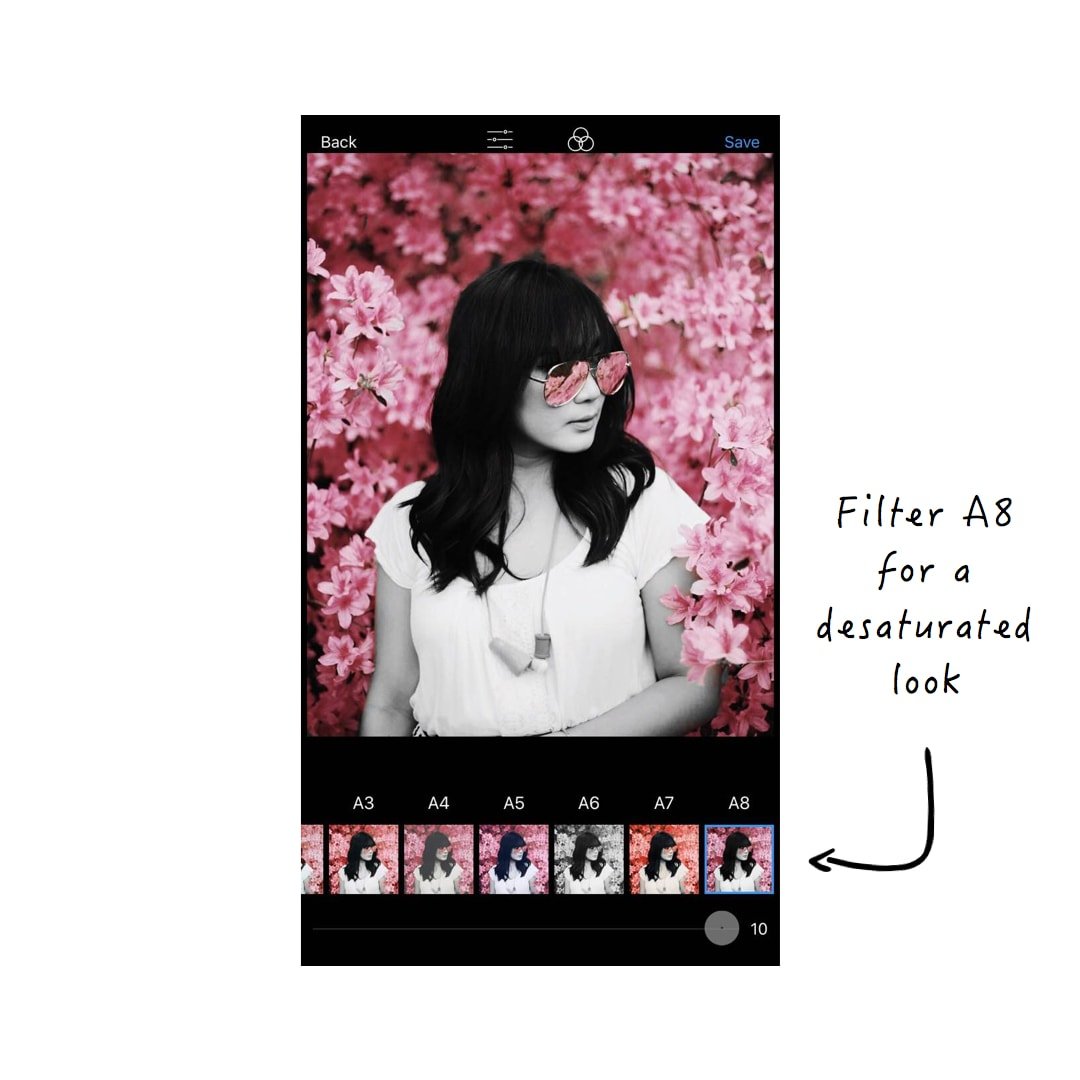 Your turn to use the Color Splash effect!
Tag me @preview.app in your photo on Instagram so I can see your creations. I will share them with everyone over there.
Big thank you again to Corinth for sharing her photo. You can follow her on Instagram too at @corinthsuarez.
Until next time, see you all on Instagram for more tips, tricks and Instagram theme ideas!
+400,000 Instagrammers are already using Preview App to edit, plan & schedule their feed. If you haven't tried it, you're missing out.