Hashtags are awesome! They are free advertising.
Each hashtag, when carefully selected, is a door to an awesome community. Thanks to hashtags other people can find you, follow you and engage with you on Instagram.
But how do you actually find the best hashtags for your Instagram photo?
Here are 6 ways to find Instagram hashtags.

Let's start.
1. Use the Hashtag Finder in Preview app

Preview app is a life-saver for Instagrammers. Not only can you design and schedule your Instagram feed, but you can also find Instagram hashtags by category.
The app comes with a Hashtag Finder. You can search hashtags by topics, Instagram communities and locations. They're perfect to grow your account naturally.
Go in the caption section
Select "Find"
Type the category (like "Food", "Wedding Photography", "Travel Blogger")
Press "Add all" to add  the hashtags in your caption
Or only select the hashtag you want to use by tapping on it

Done.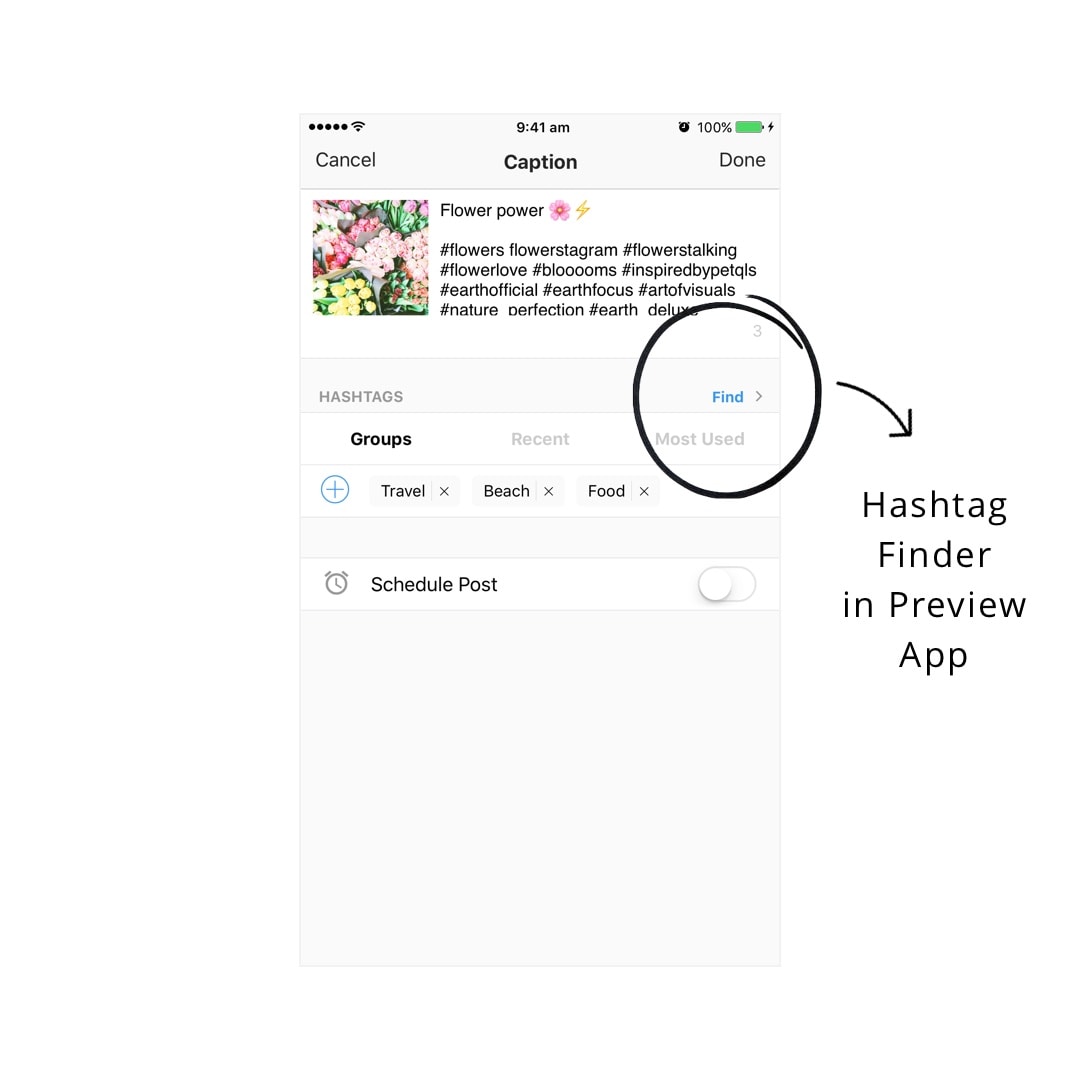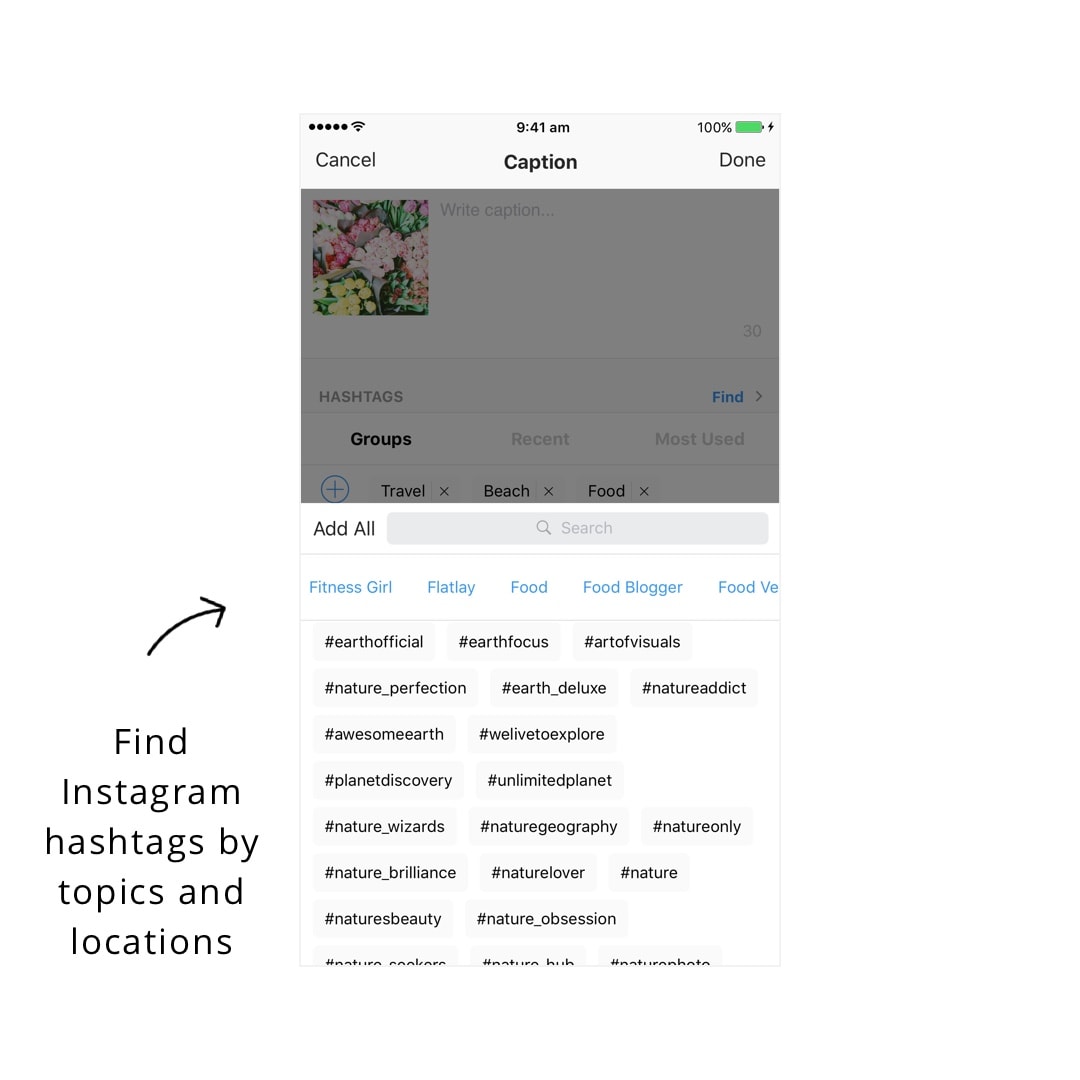 2. Check your Top Hashtags in your Hashtag Analytics

Preview app also comes with a hashtag analytics section.
The app automatically tests the hashtags you've used.
It tells you your best hashtags and which hashtags give you the most:
Likes
Comments
Engagement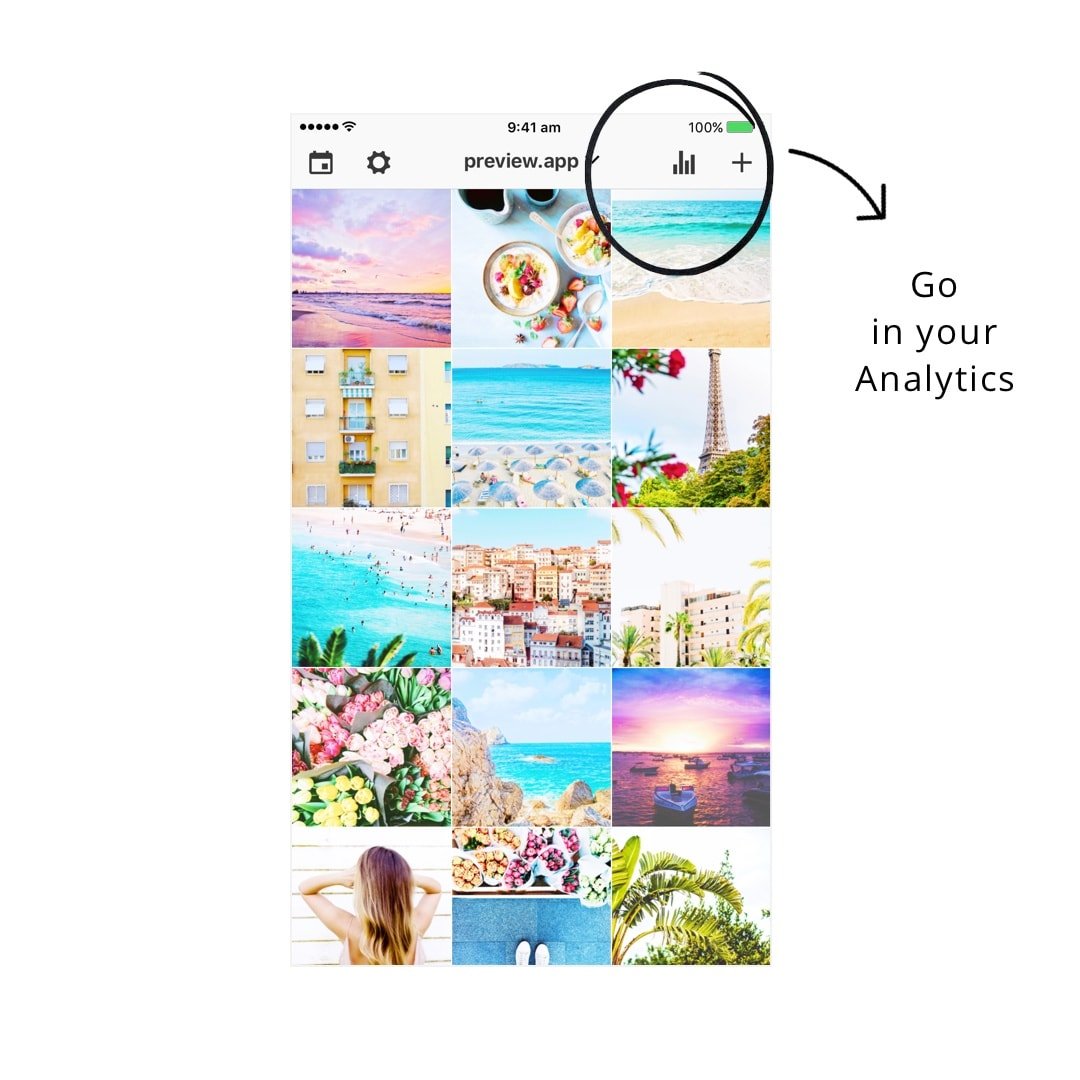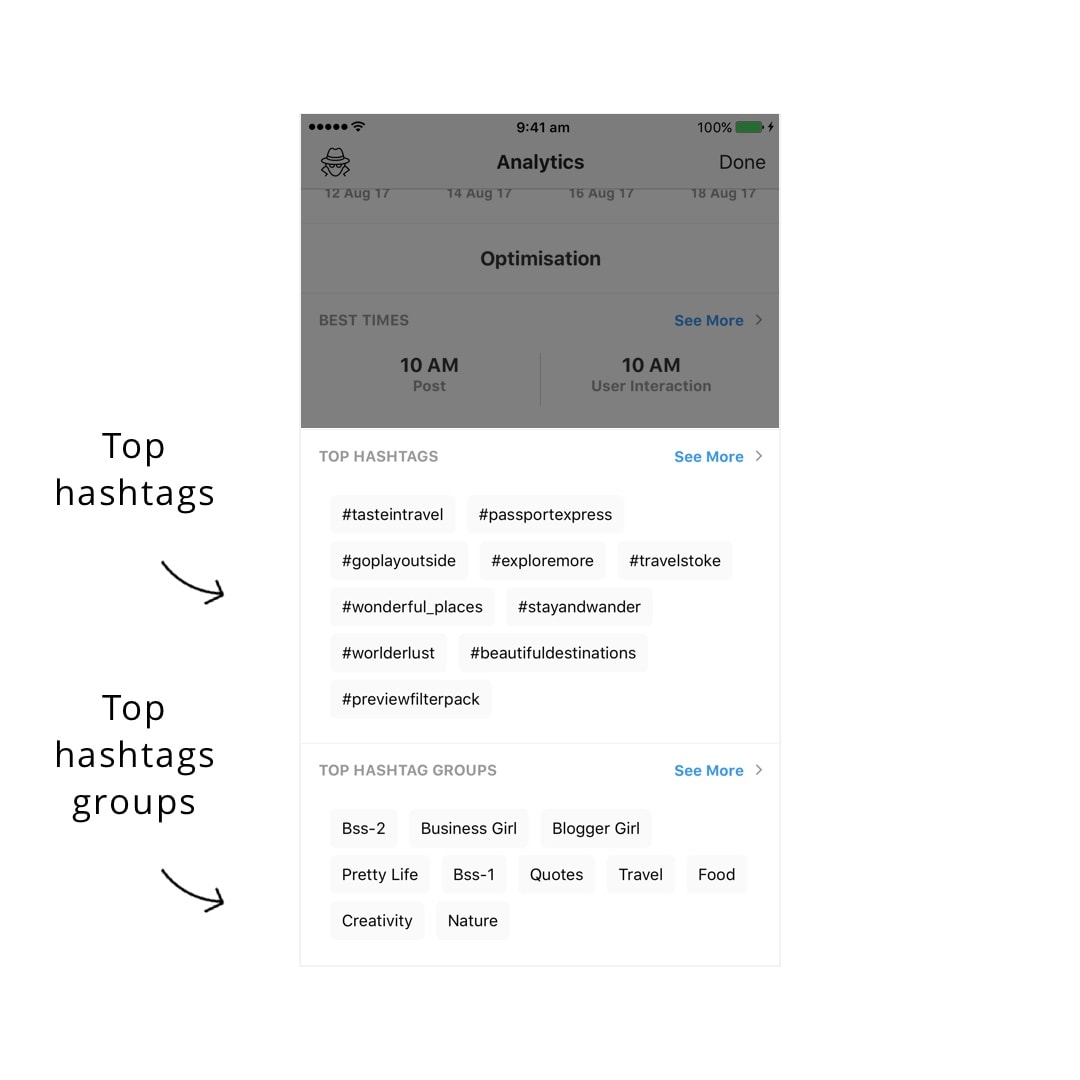 3. Find similar accounts as you and check their hashtags
A lot of people have done their hashtag research. Find similar accounts as you. To make sure you are finding the best Instagram hashtags, make sure have:

Same photo style as you, or
Same industry as you, or
Same theme as you (but maybe not same industry), or
Same audience that you want to attract to your account
This way you will find a nice mix of Instagram hashtags.
The accounts don't need to be super popular with huge number of followers.
To find similar accounts:
Go on the Instagram "Explore" page
Search for a hashtag that represents your account (example: if you are a travel blogger #travel #travellover #dametraveler)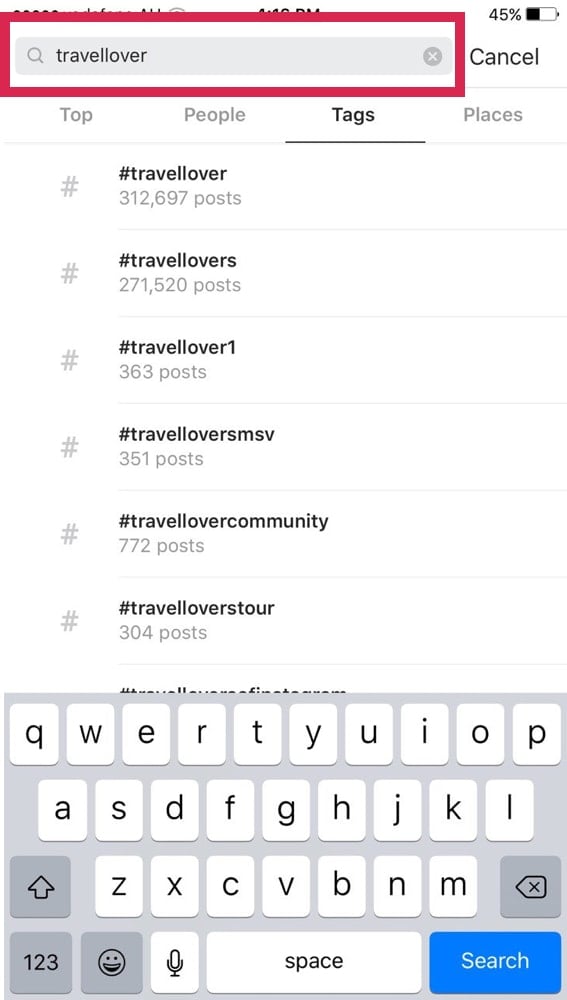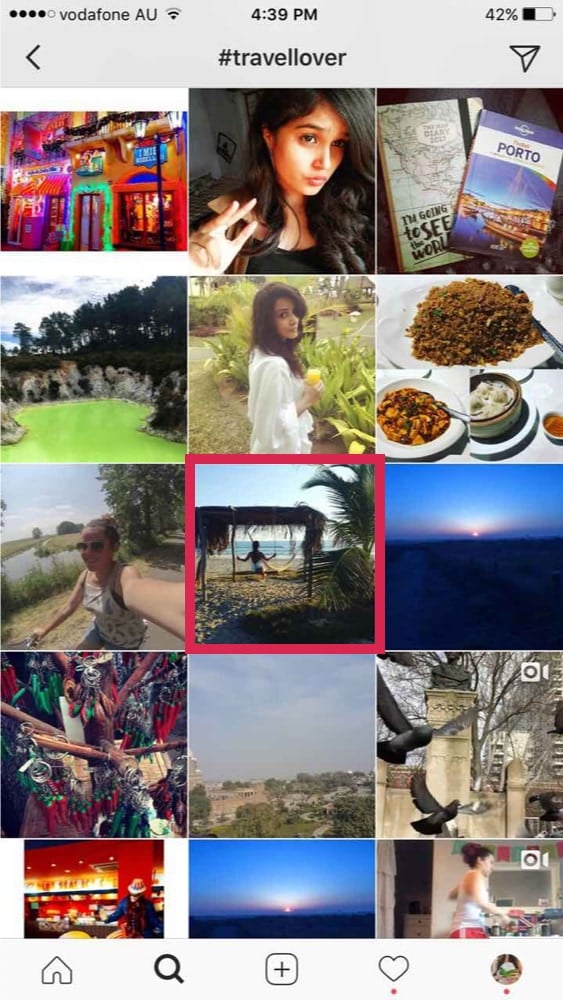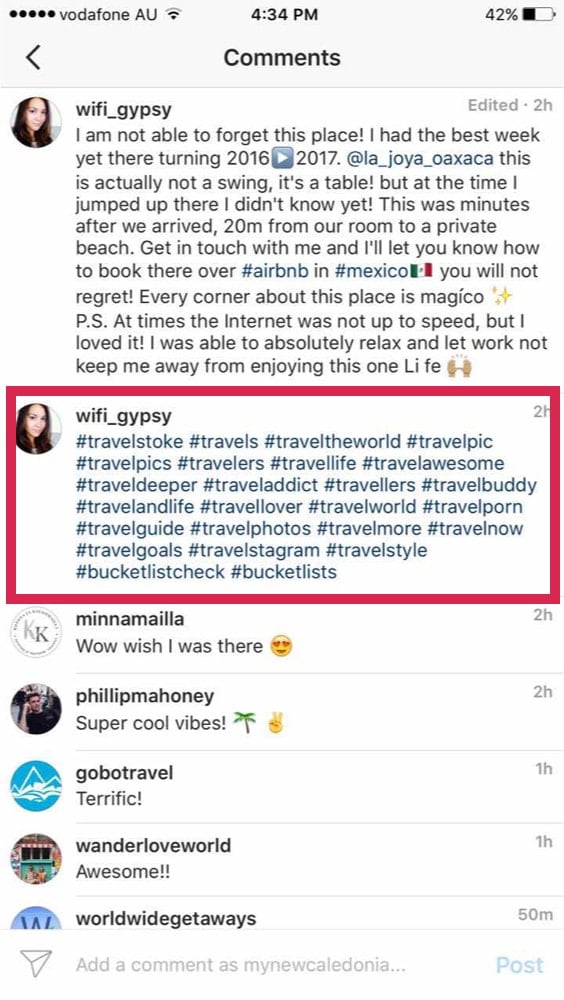 4. Use Instagram "Related" hashtags
The "Related" Instagram hashtags are hashtags that Instagram recommends. They appear on top of your search results (see below).
If they are relevant to you, write them down.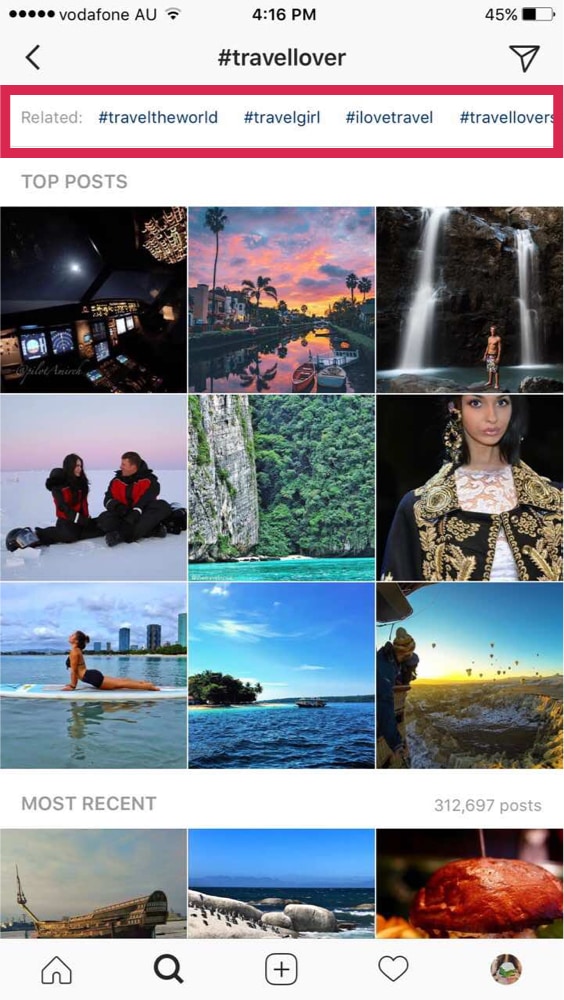 5. Know what posts your followers "like" on Instagram

In my opinion, the best way to find Instagram hashtags is by checking what people are actually liking on Instagram… so they can like my posts too.
There are 3 questions I always ask myself:
Who do I want to become friends with?
What do they "like" / "double tap" on Instagram?
What are they looking for on Instagram?
Let's say you are a travel agency for the South Pacific islands:
1. Who do I want to become friends with?
People who love to travel
People who live in the South Pacific
People who love the beach
People who are single? In a relationship? Have a family?
2. What do they "like" / "double tap" on Instagram?
Once you know you who want to become friends with, follow a few of them.
Now go do to your "Recent Activities" section (the "heart" symbol on Instagram) + swipe to the "Following" tab.
Check what type of content people are liking.
3. What are they looking for on Instagram?
Now you know what type of content they like.
Are they looking for travel deals? Travel tips? Inspiring photos?
Create similar type of content for your Instagram.
Assess which one of your past posts people liked the most (and do more of that).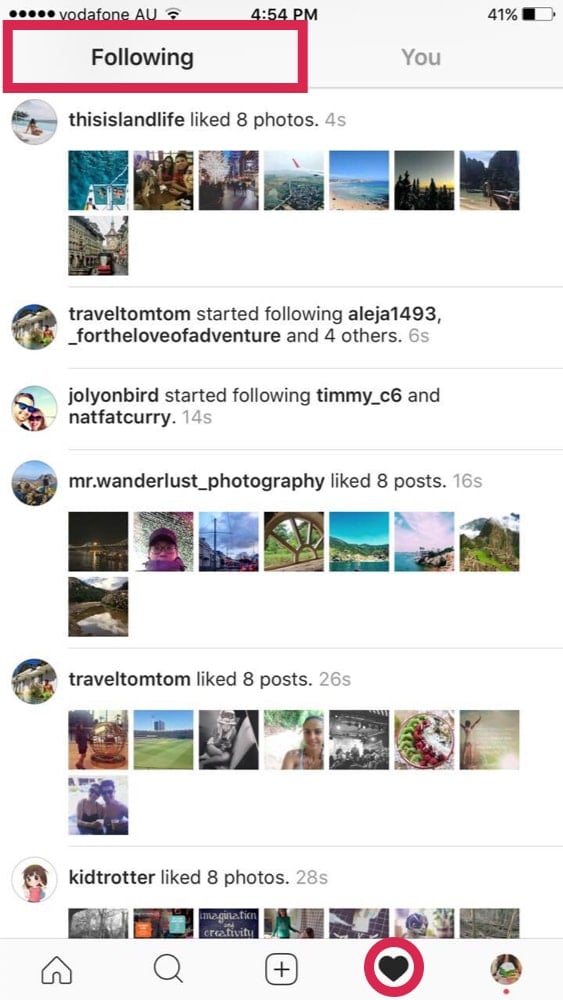 6. Find Instagram hashtags from the hashtag suggestions
Another way to find Instagram hashtag is in Preview app again.
When you prepare your caption and write hashtags in Preview app, you will see automatic hashtag suggestions.
Pro tip #1: Use super popular hashtags (with millions of users) and less popular hashtags (with not many users). This will increase your chance to be seen on Instagram.

Pro tip #2: Search for plurals. Some hashtags that are plurals have less competition. Which means more chances to be seen by people. Plurals also often represent a community.
Going back to the travel agency example…
If I show a photo of the beach:
#beach has over 131 million posts. This means that there is a LOT of competition. It will be hard to be seen if I only use this hashtag.
#beachlover has around 460,000 posts. There is less competition. I have a chance to be seen by people who actually love the beach.
#beachlovers has around 270,000 posts. There is even less competition. Therefore higher chances to be seen.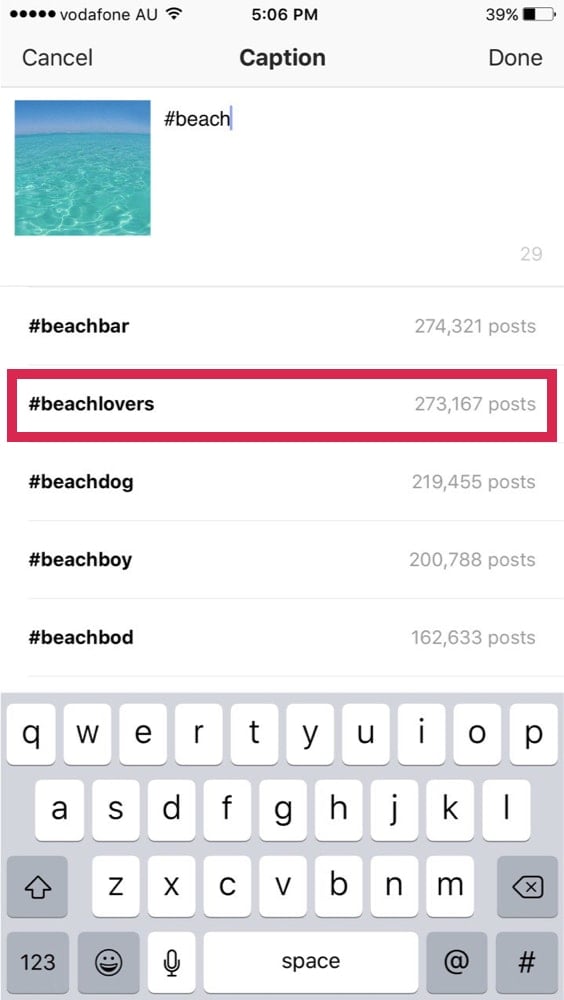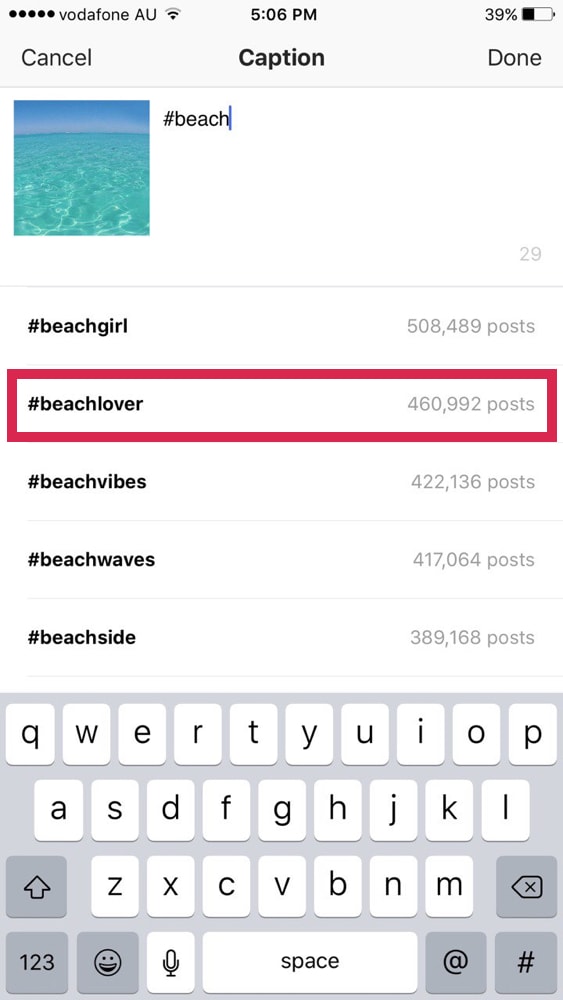 Two-word hashtags are the best
Two-word hashtags are more descriptive than a one word hashtag.
For example: #beach is too general. And there is a lot of competition.
On the other hand, like we have just seen, #beachlover is more descriptive, represents a community and has less competition.
Plus, if you are a small business in a particular location and seek new opportunities, then two-word & three-word hashtags will be your best friends:
Specialize: instead of #photographer, use #weddingphotographer.
Localize your business: instead of #hawaiiphotographer
Specialize + localize: #hawaiiweddingphotographer
Probably one of my favorite features in Preview app: saving our own hashtag groups.
I highly encourage you to create a bunch of hashtag groups.
Here are my top tips:
Create hashtags groups for different type / category of photo: "Food", "Landscape", "Travel", "Fashion", "Beach"…
Create multiple groups for the same category. Name each group "Beach 1", "Beach 2", "Beach 3". All of these groups are about the beach, but they include different hashtags.
After you post on Instagram, assess which hashtag group(s) works the best.
Delete hashtag groups that don't perform well for you.
Edit hashtag groups to add or remove some hashtags.
Pro tip: Are you trying to be featured on a big account? Big accounts usually have their own branded hashtags. I recommend you save them in a special hashtag group. For example, I would create a hashtag group called "Beach Ft" (I use my own code: beach feature). And I will save branded hashtags like #bestbeachesever #surroundmewithwater…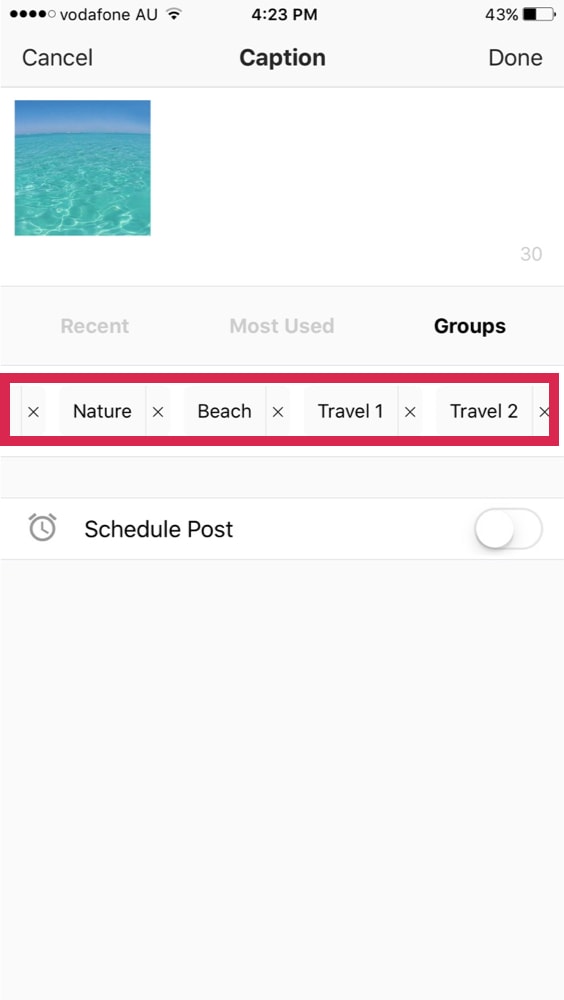 Don't always use the same hashtags
You need to know what hashtags work the best for YOU.
Don't always use the same hashtags. Otherwise the same people will see you. And maybe they are not the right kind of people you want to attract after all.
Experiment.
Always try different hashtag groups. See which one gives you more likes & comments.
Take a pen & paper. And start doing your hashtag research:
Find similar accounts as you + check their hashtags.
Use the "Related" hashtags that the same type of accounts use for themselves.
Know what your audience likes: Check the "Following" tab. Tap on a photo & check the hashtags.
Pick from the hashtag suggestions: Select very popular hashtags & less popular hashtags to break through the competition
Use a two-word hashtag
Save hashtag groups: Assess which one leads you the best results
Don't always use the same hashtags: To find the attract the right people to your Instagram feed.
+400,000 Instagrammers are already using Preview App to edit, plan & schedule their feed. If you haven't tried it, you're missing out.