This Instagram Hashtag Generator is for you if you have no idea what hashtags to use for your posts or if you are looking for new Instagram hashtags.
This Hashtag Generator can be found in Preview app.
Each single hashtag has been handpicked and tested:
There are no random, super general hashtags
There are no banned hashtags that could damage your account
Each hashtag category has a mix of 4 types of hashtags:

Super popular (but not random) hashtags
Niche hashtags
Community hashtags
Brand hashtags whenever possible (to help you get featured on other people's accounts)
The goal is to help you get the most exposure on Instagram.
In the Hashtag Generator of Preview, you can find Instagram hashtags by category, city, country and community.
Quick intro if you don't know about Preview: Preview is an app to plan, design, schedule and edit your Instagram posts.
The app has its own in-built Instagram Hashtag Generator to help you find hashtags when you are preparing your caption.
The hashtag generator has around 3,000 of the best Instagram hashtags.
Alright, enough talking. Let's dive into it.
First, if you don't have it yet, click here to download Preview.
Then, just follow these 3 steps:
To get started, upload a photo:
Press on the "+" button
"Library"
Choose your photo
Done
The photo will appear in your Preview feed.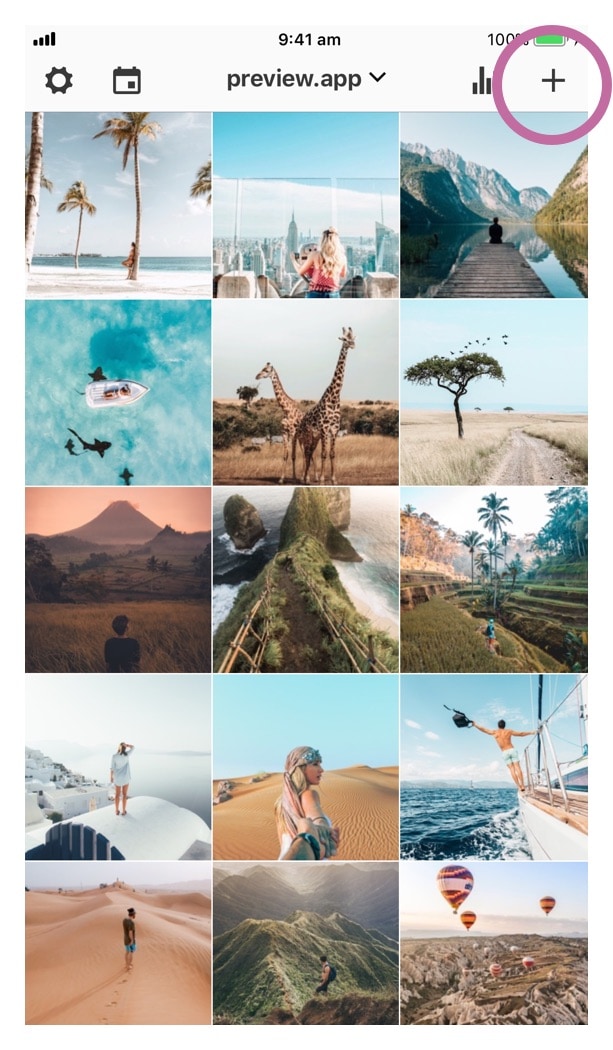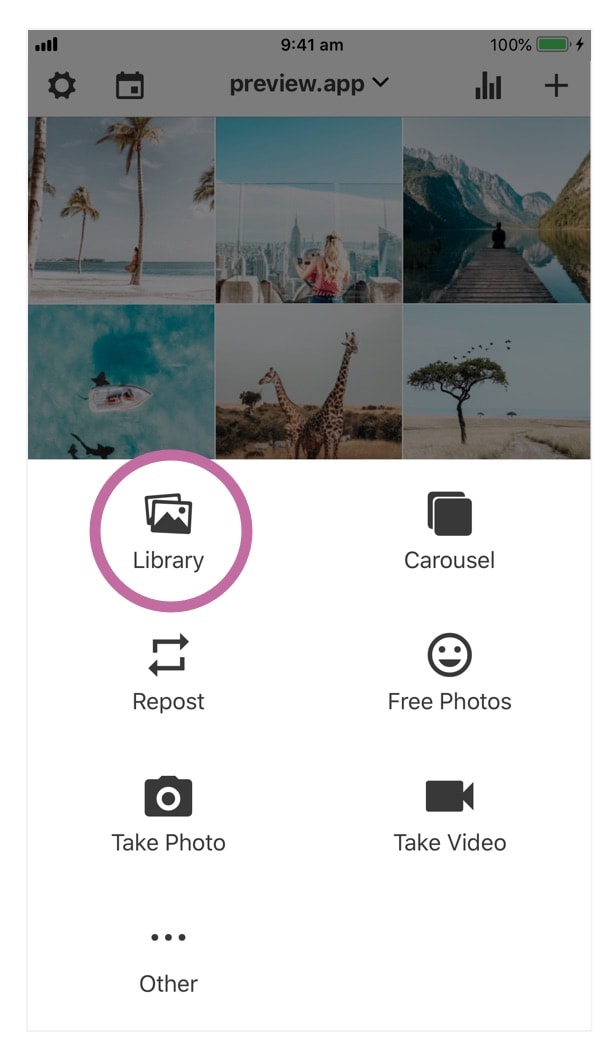 Select the photo
Press on the "speech bubble" icon
This will open the caption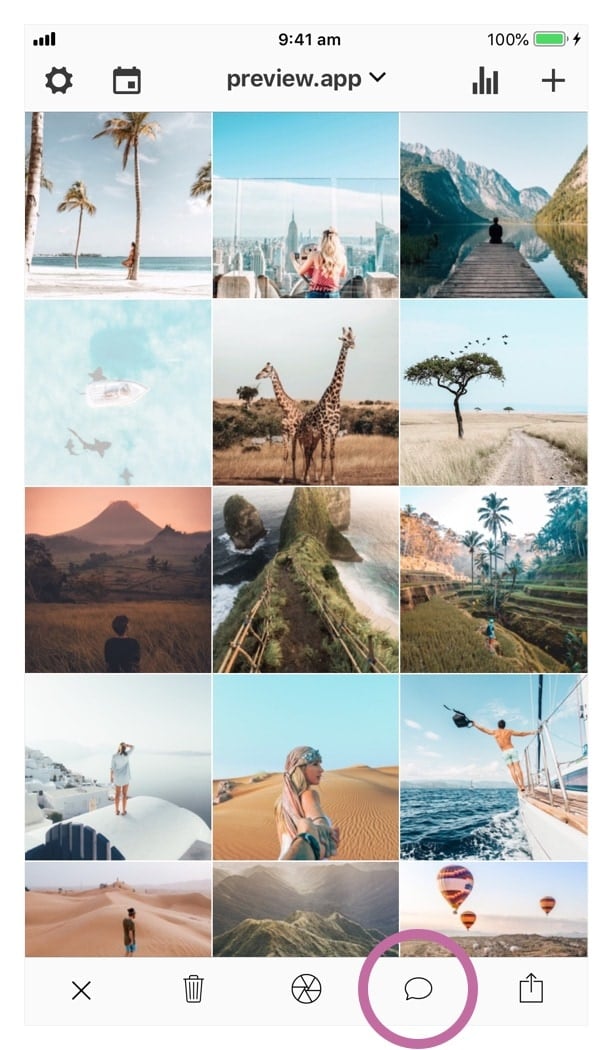 3. Press on "Find Hashtags" to open the Instagram Hashtag Generator
Press on "Find Hashtags". The Instagram Hashtag Generator will appear: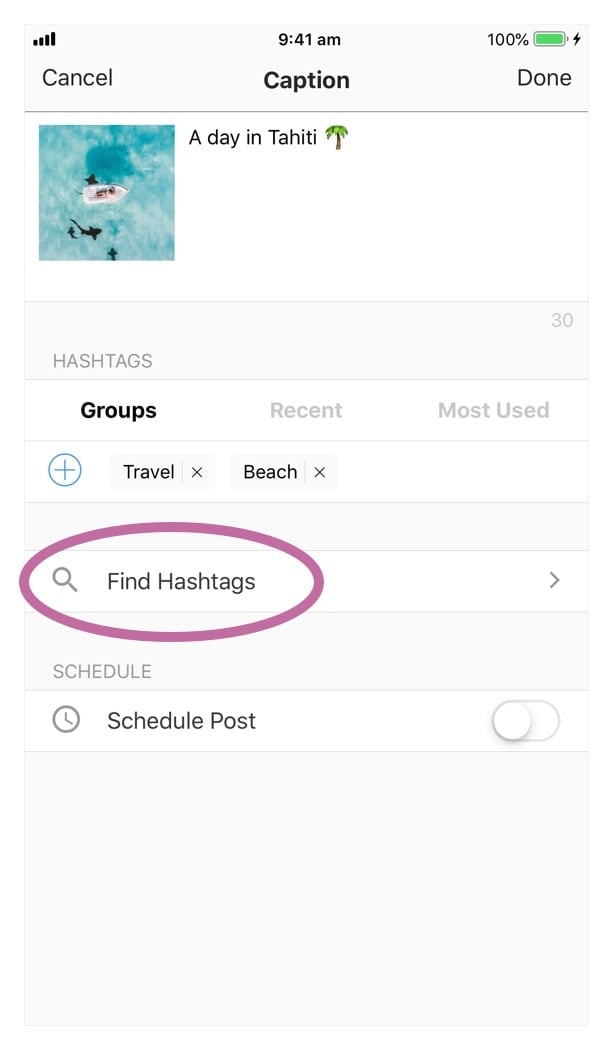 Here is what you can do now:
You can use the search bar to find hashtags (for example: "Travel") and select a category (for example "Travel Girl").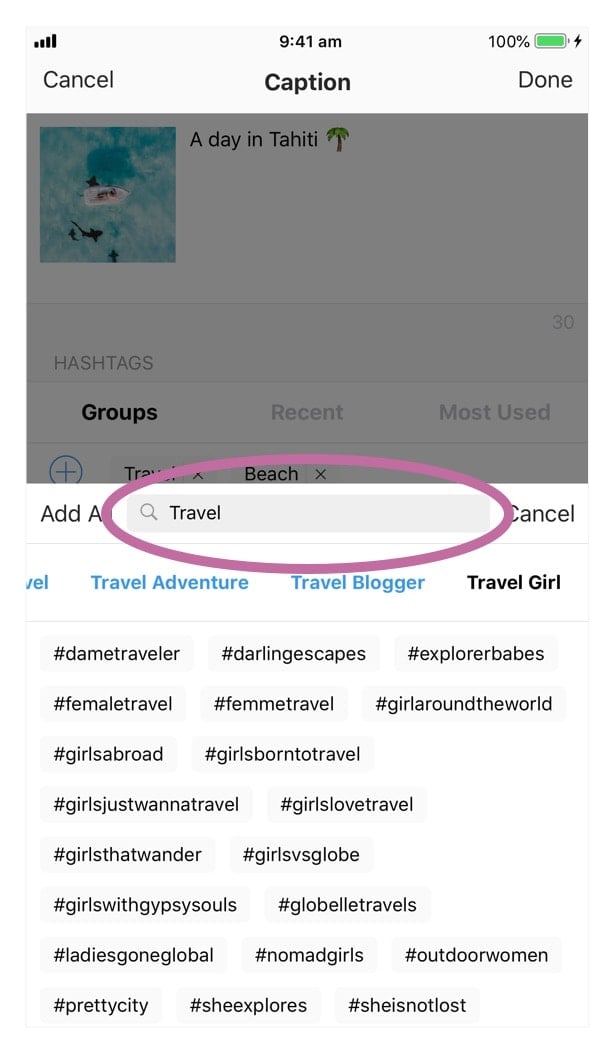 Press "Add All" to add all the hashtags in your caption: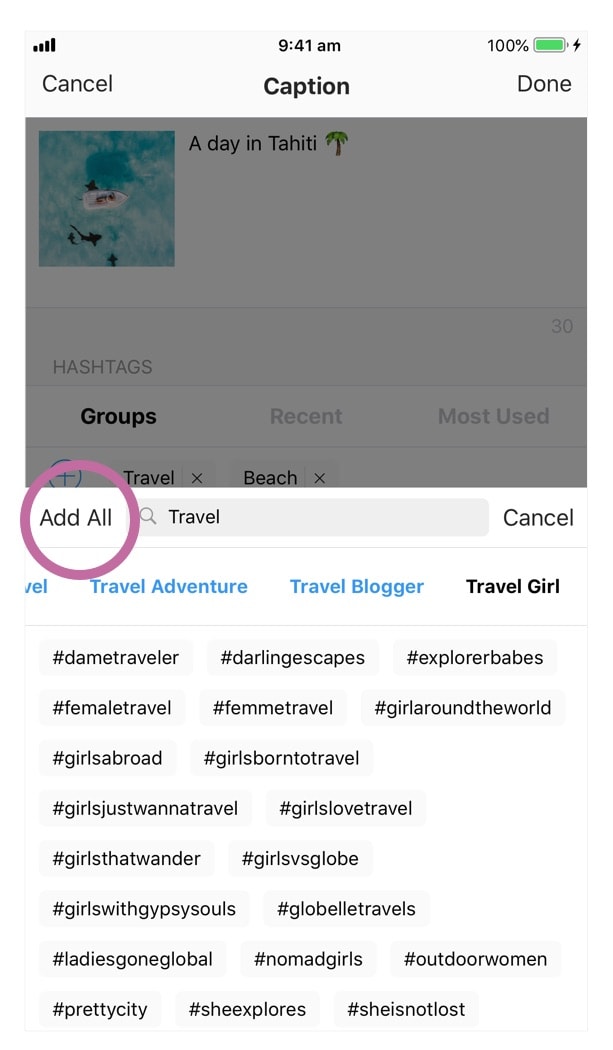 Press on one hashtag to add only that one in the caption: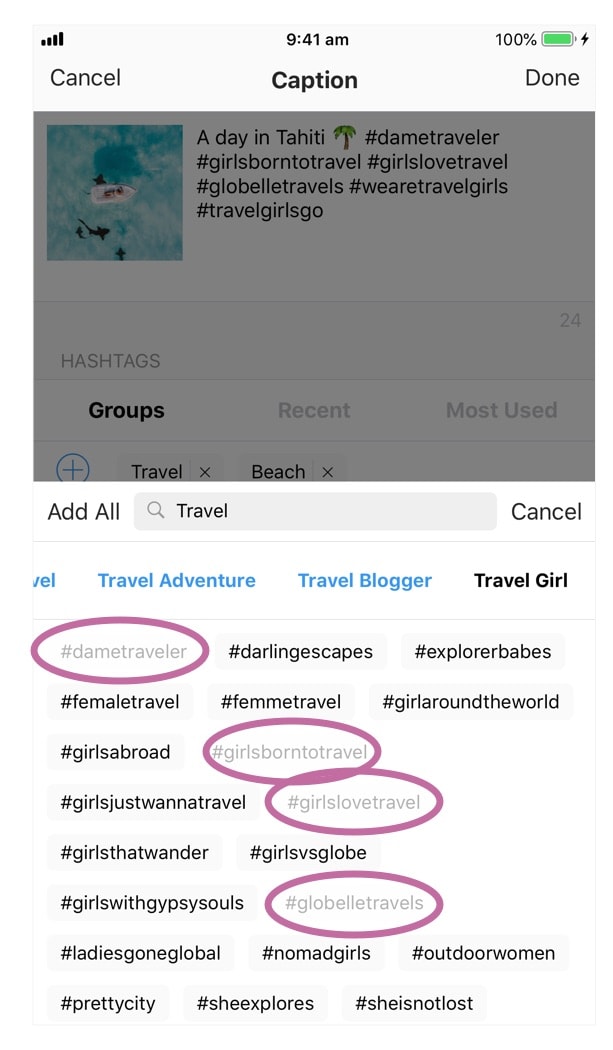 Tip: You can mix and match hashtags from different categories. For example, let's say you are a travel blogger and you are sharing a photo of a sunset. You can search for the category "Sunset" and add some sunset-related hashtags in your caption too.
Tip #2: You can create your own custom hashtag groups. Write any hashtags you want in your caption. Then when you're done press on the + button to save your group.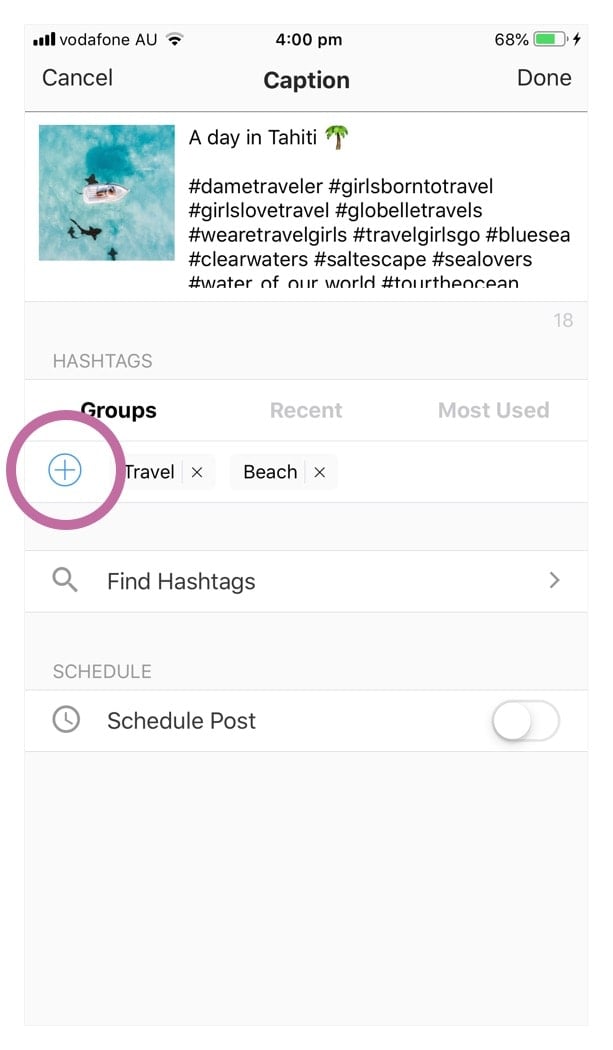 Once you are happy with your hashtags and caption, you are ready to post your photo on Instagram.
If you can't find the hashtags you're looking for, just let us know in the comments below and we will add them to our to-do list.
Have fun!