The Instagram Hashtag Generator is inside Preview app.
The goal is to help you increase your reach and grow your Instagram: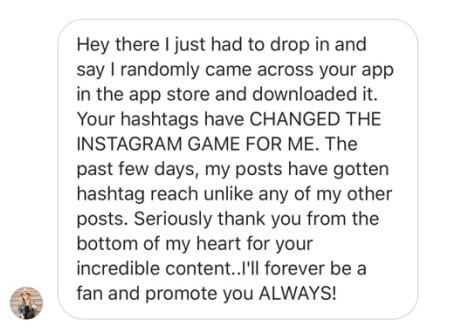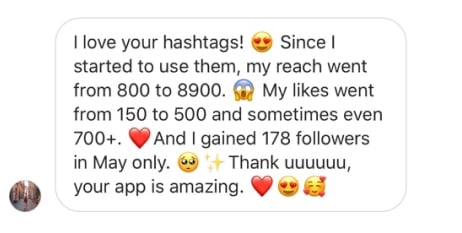 Each single hashtag has been researched and hand-picked:
There are

no random

, super general hashtags

There are

no banned hashtags

that could damage your account
Hashtags are a way for people to find you and for the Instagram algorithm to understand who to show your posts to.
With that in mind, each hashtag group will give you a mix of 4 types of hashtags:
Popular hashtags

(to signal to the Instagram algorithm what your post is about)

Niche hashtags

(to increase your reach)

Community hashtags

(to connect you with awesome Instagram communities)

Brand hashtags

(if there are some for your industry and to help you get featured on other people's accounts)
If you don't have it yet, click here to download Preview.
Then, just follow these 3 steps:
Upload a new post:
Press on the "+" button
"Photos/Videos"
Choose your photo / video
Done.
The post will appear in your Preview feed.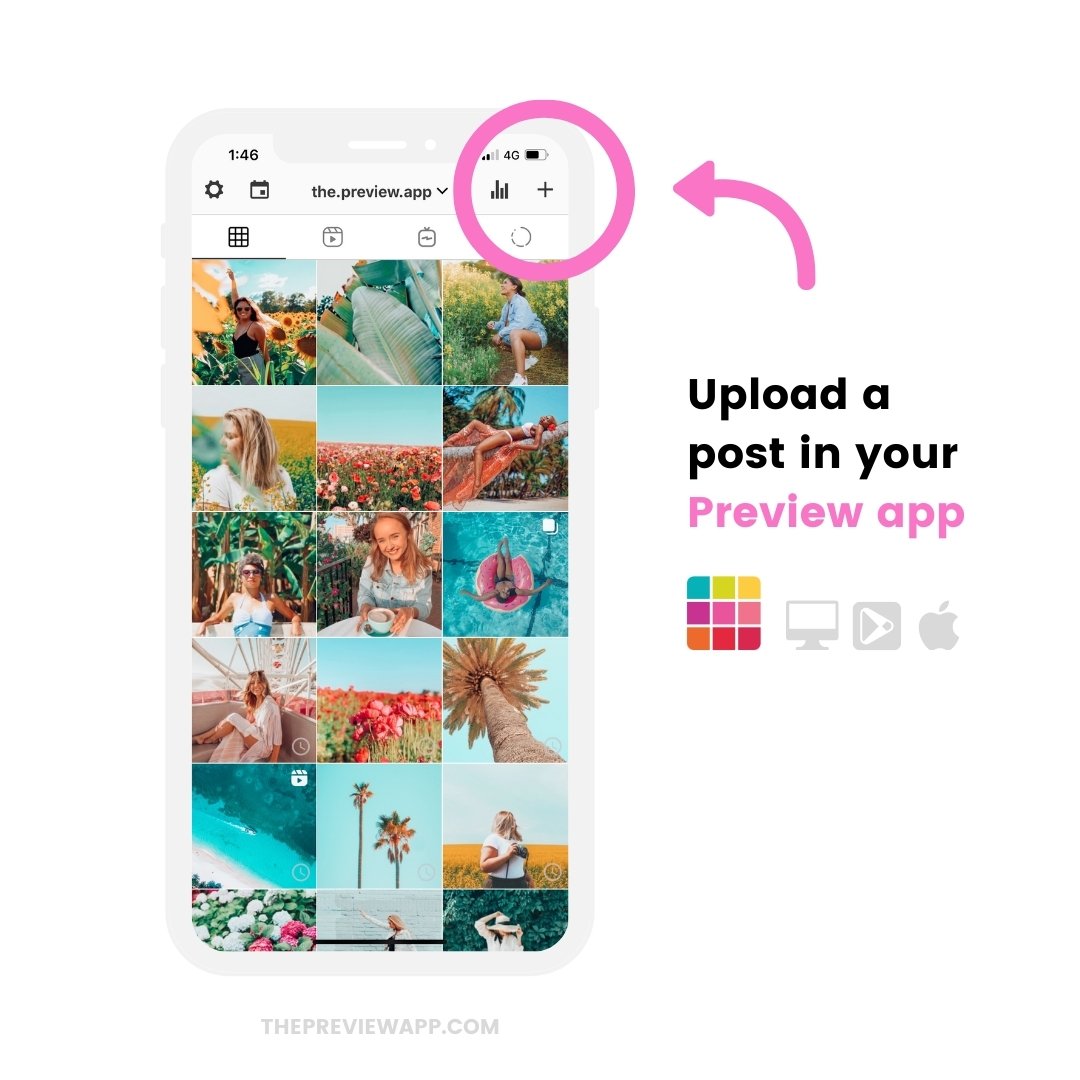 To open your caption:
Press on the post
Press on the "Caption" button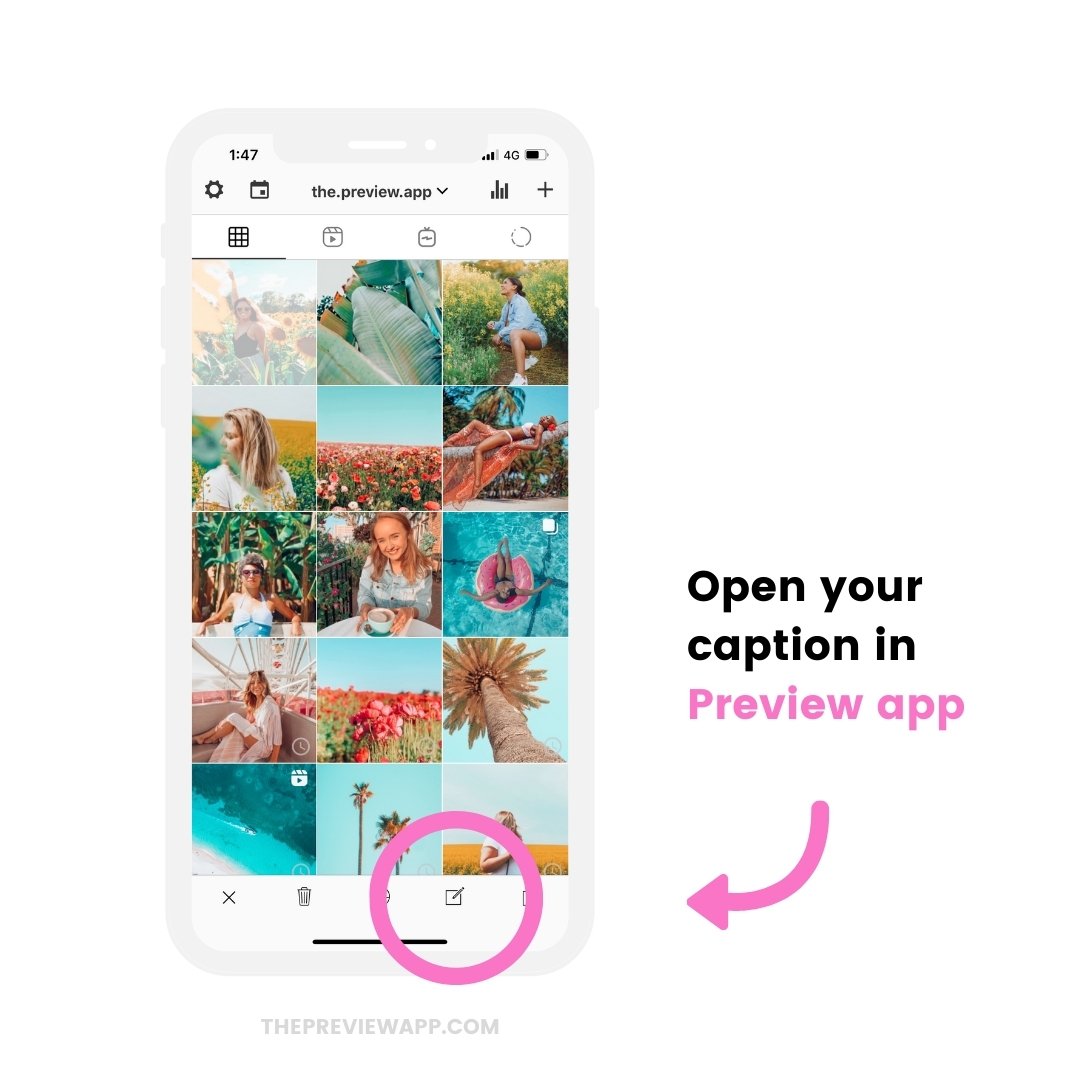 3. Press on "Find Hashtags" to use the Instagram Hashtag Generator
Press on "Find Hashtags":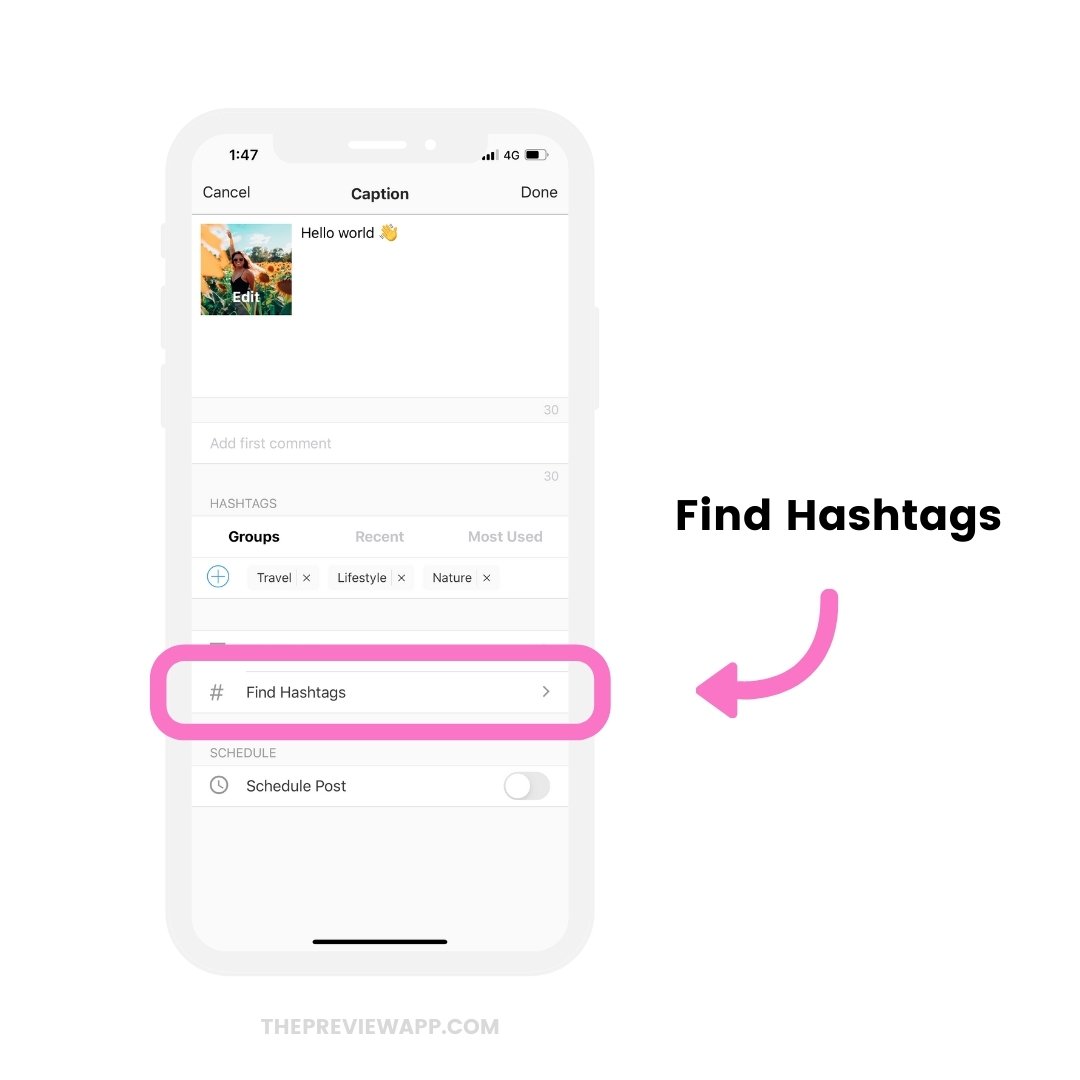 The Instagram Hashtag Generator will appear.
Here is what you can do:
Scroll through the hashtag groups. Or type a keyword in the search bar to find hashtags you want (for example: "Travel").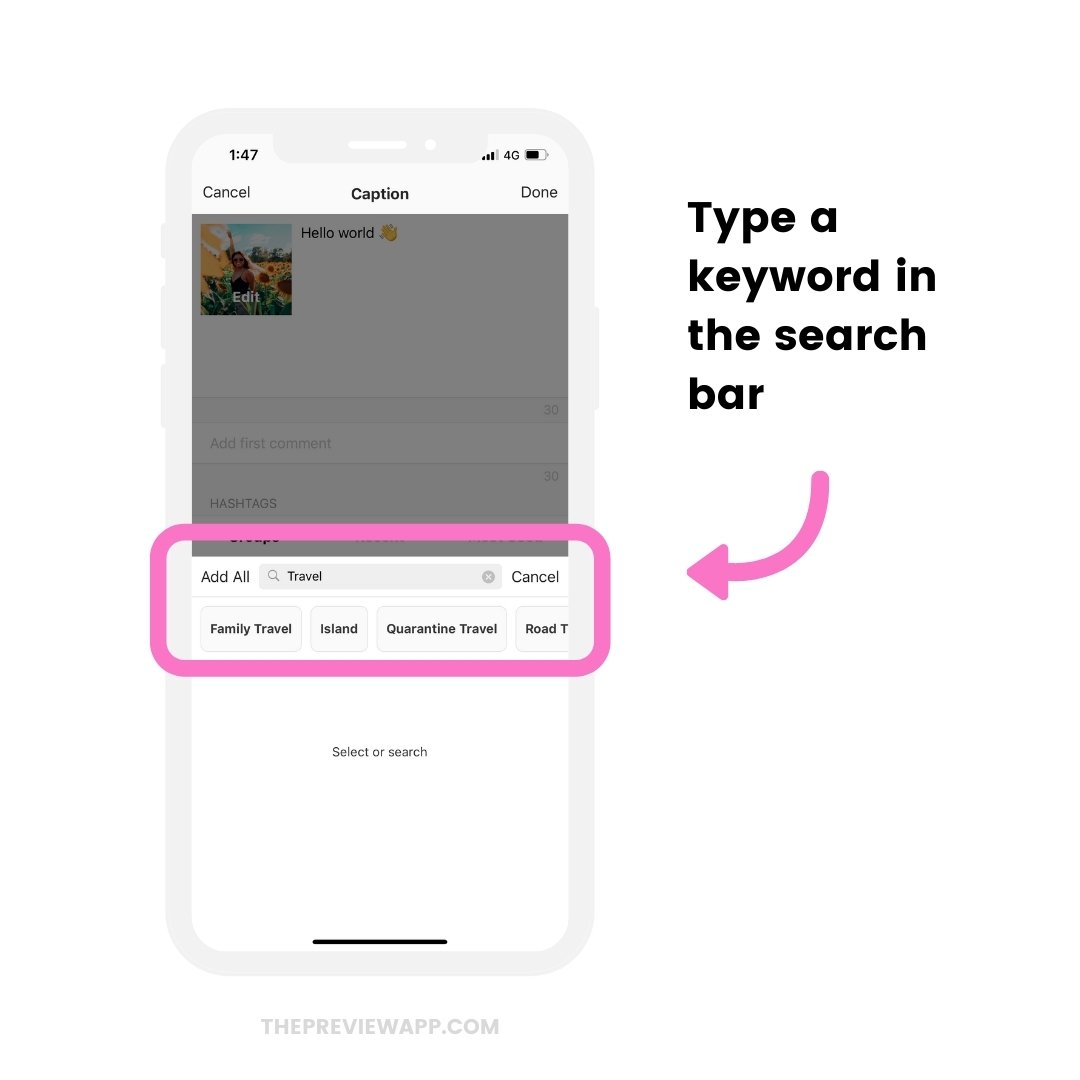 Press "Add All" to add all the hashtags in your caption: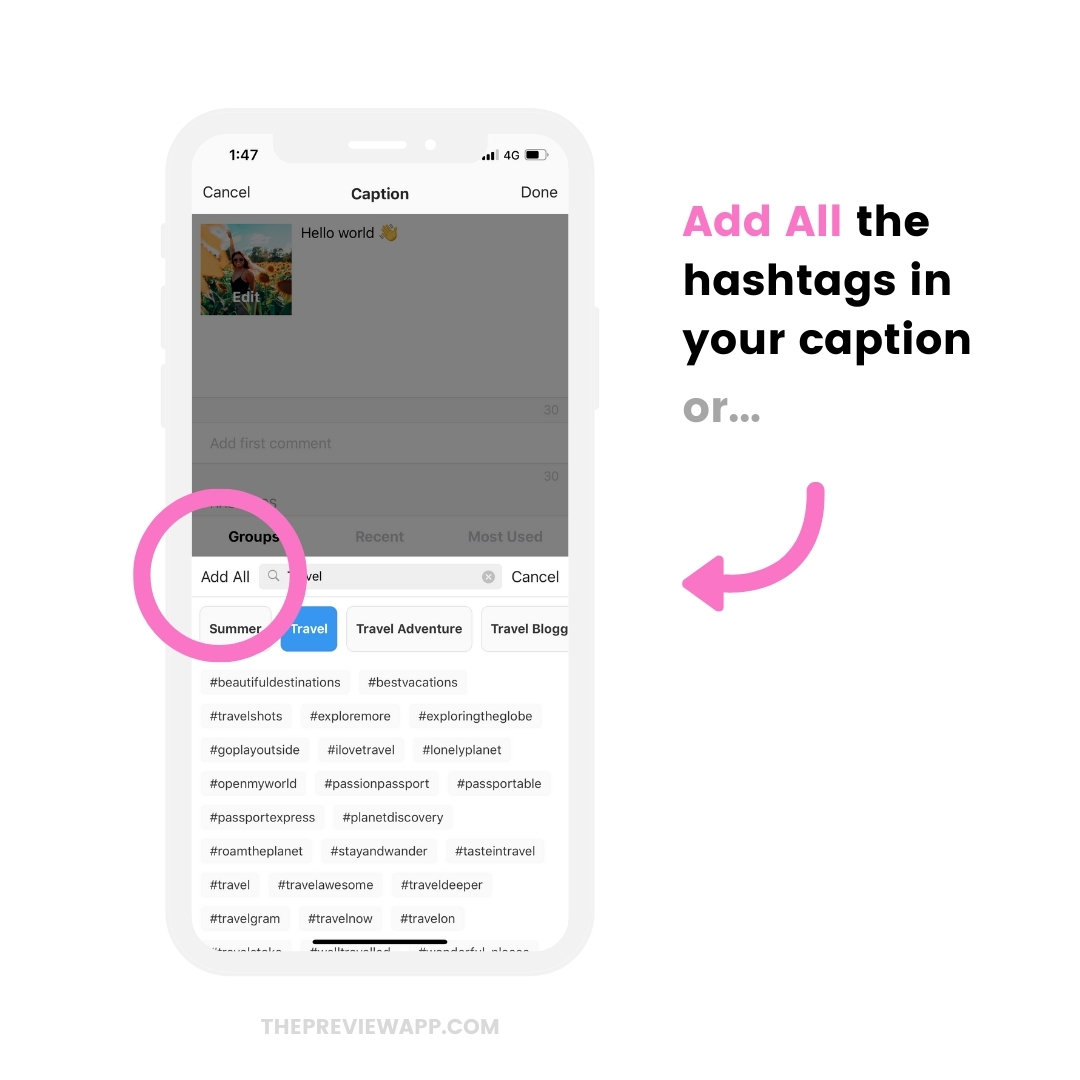 Or:
Press on one hashtag only to add only that one in your caption: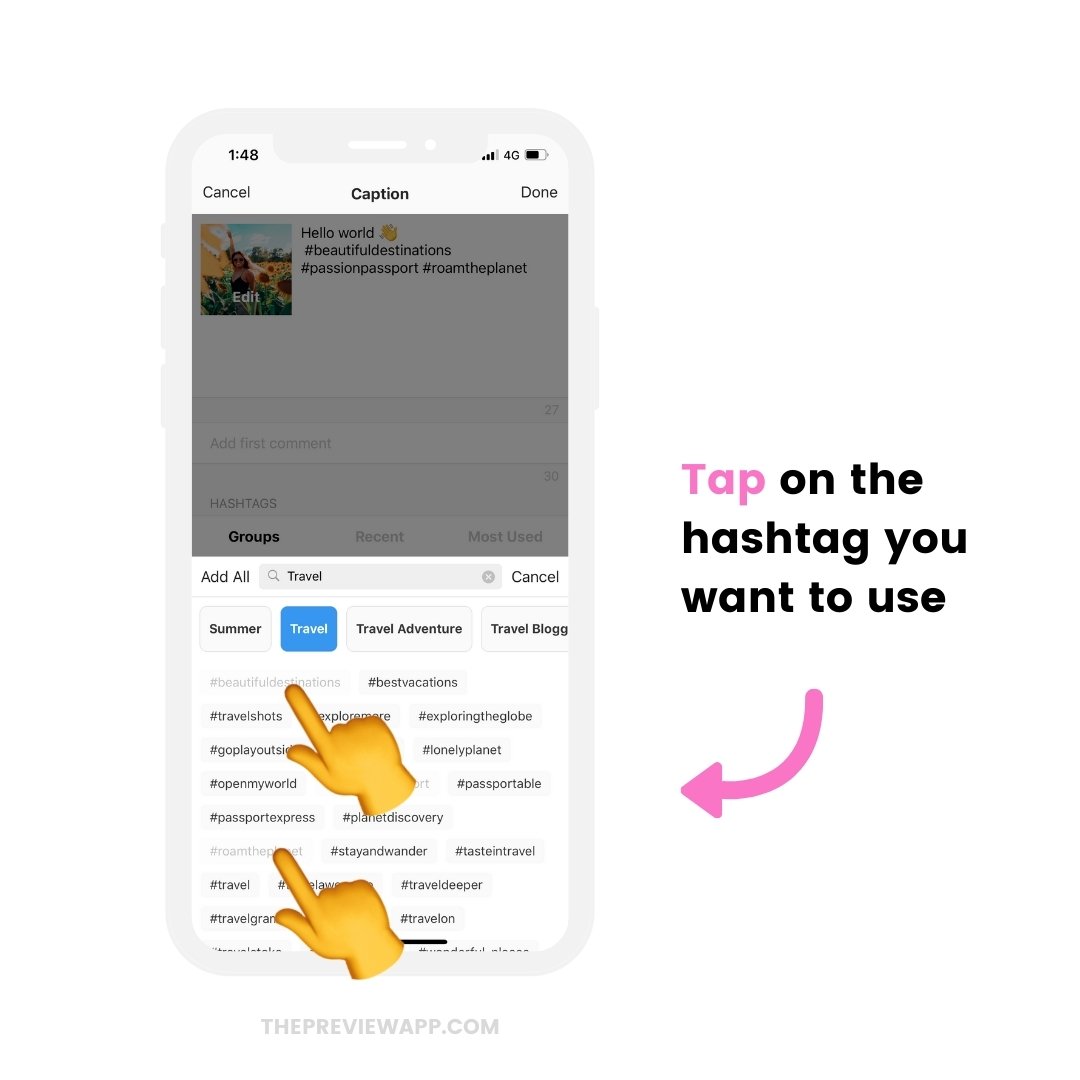 Tip: Mix and match hashtags from different categories. For example, let's say you are a travel blogger and you are sharing a photo of a sunset. You can search for the category "Sunset" and add some sunset-related hashtags in your caption too. You will create your own hashtag list with "Travel" hashtags and "Sunset" hashtags.
More in the Instagram hashtag generator app
Once you are happy with your hashtags and caption, you are ready to post on Instagram.
There are hashtags for:
Photographers
Small business owners
Handmade Business
Bloggers
Families
Pets
Food
Beauty / Makeup / Hair
Fitness
And much more.
Enjoy!
More tips: