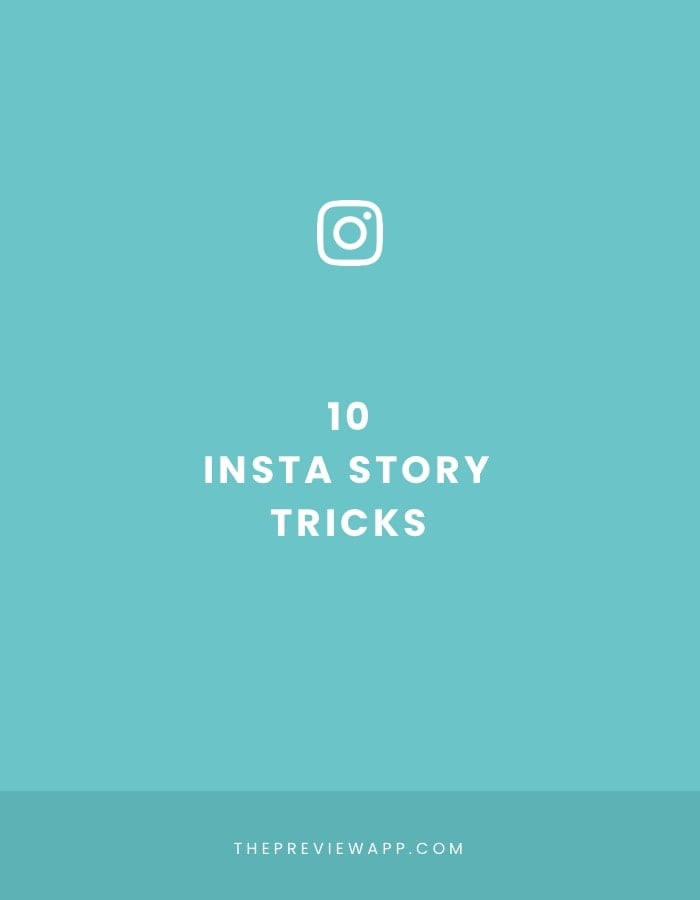 This is a long awaited blog post. I hope you enjoy it. Here are the 10 Insta Story tricks I always use:
Rainbow text

Same image with more text (looking like an animation)

Use any color you want

Change typewriter background color

Fill the screen with any color

Transparent background colour on top of photo or video

Fun tricks with the eraser

Pop-up trick

Insta Story covers

Flying Instagram heart emojis

The "Hanging Letters"

New Post "Suspense"

Big Box

Custom Background when resharing someone's Story

The "Tabs" Trick

Letter Shadows

The "Twirl"

Collage
Let's start.
Probably the most asked question. How to do the rainbow text / ombre text effect in Insta Story?
Write text
Select All text
Hold your right thumb on the purple color
Hold your left thumb on the text cursor
Slide both fingers at the same time to the left
Your letters will change colors

2. The same image with more text after you tap to the next Story
You know when you see an Insta Story and it is the same as the previous one? Except that there is more text or emojis on it? It looks like a cool animation.
This is how to do it:
Make your Insta Story
Press the "save" icon on the top of your screen (the first icon) to save it to your camera roll
Add more text on your Story
Save to your camera roll again
Once you have prepared your Stories, post them in order.

3. Use any color you want
You can change the color of your text, text background or even Insta Story background to any color you want.
For example, let's say I want to change the font color of the text:
Write something
Bottom of the screen are the colors
Hold your finger pressed on one color
The color palette will appear
Slide your finger on the palette to use any color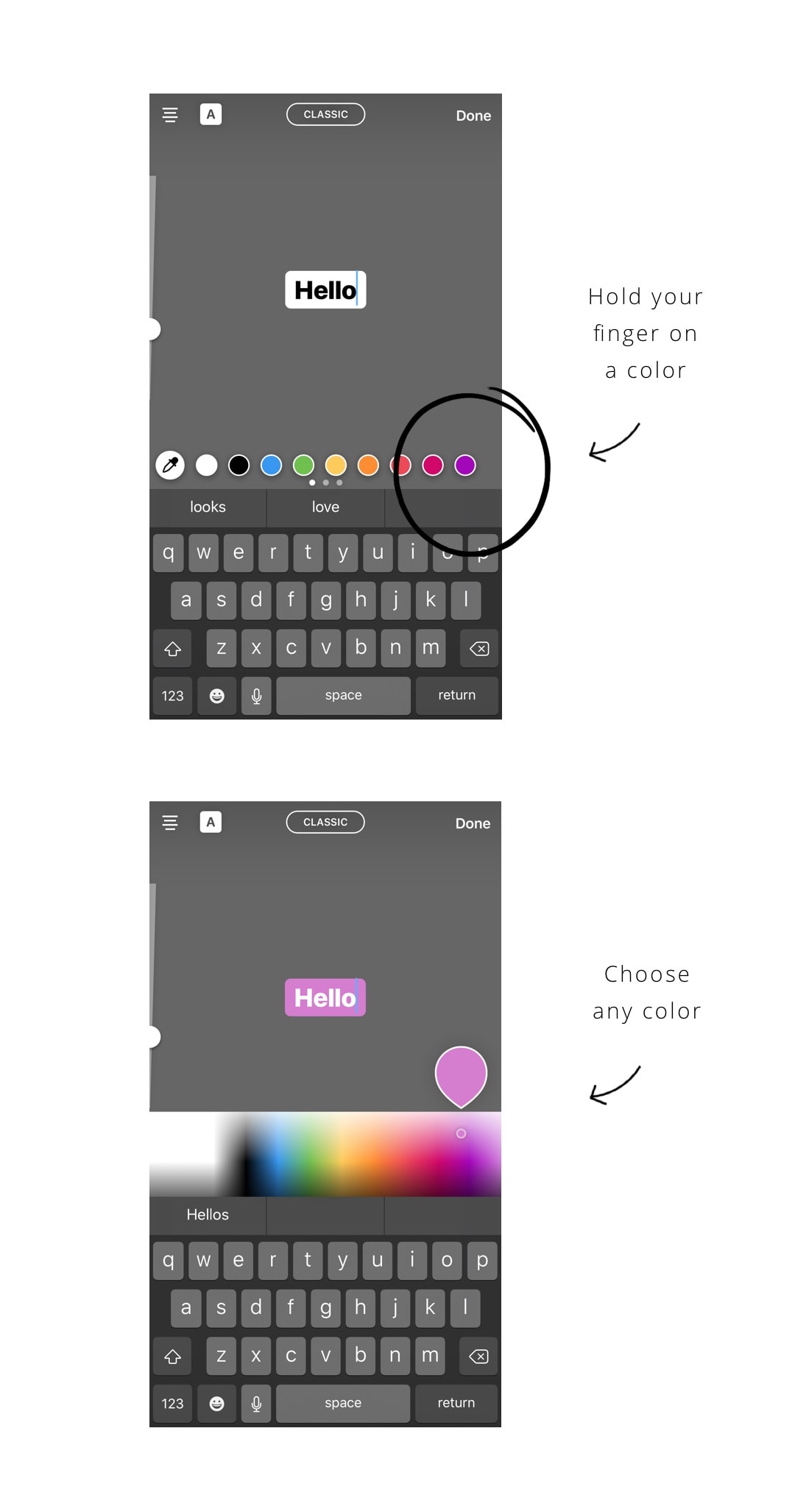 4. Change typewriter background color
There are new fonts on Insta Story. One of them is the typewriter font. You can add a background around the typewriter text. And you can also change the color of that background.
A lot of people wonder how we change the background color.
This is how:
Write text
Select typewriter font
Add the background (the default color is yellow)
Press a color on the bottom of the screen to change it
Or hold your finger pressed on one color to choose from the full color palette
White background: slide your finger all the way to the left of the palette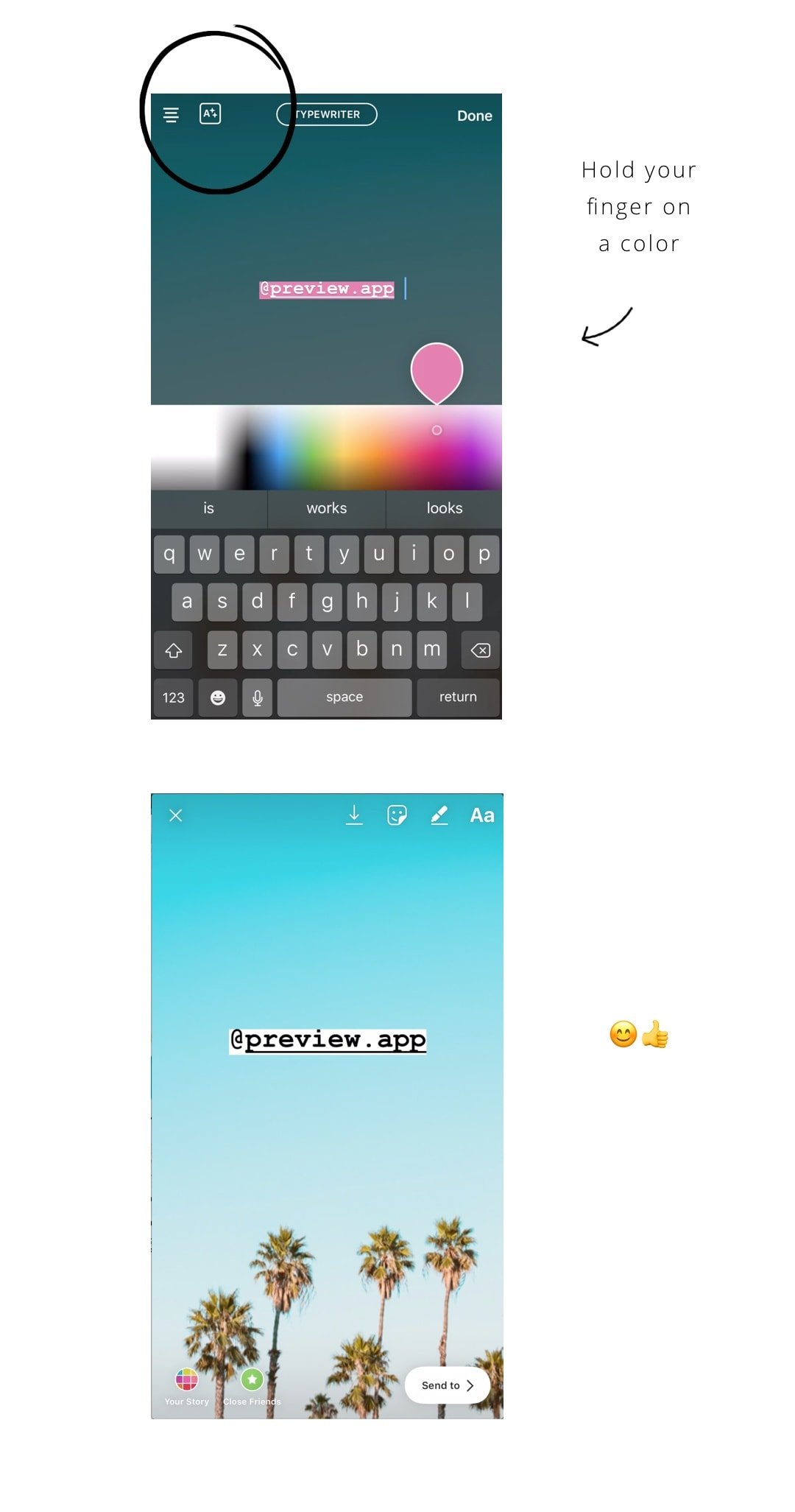 5. Create a background color
How to fill the Insta Story screen with one color? You can color block your Insta Story screen:
Take a random photo
Select the pen tool
Choose a color at the bottom of your screen
Hold your finger pressed on the screen to fill it with that color
Then you can write text on top of it.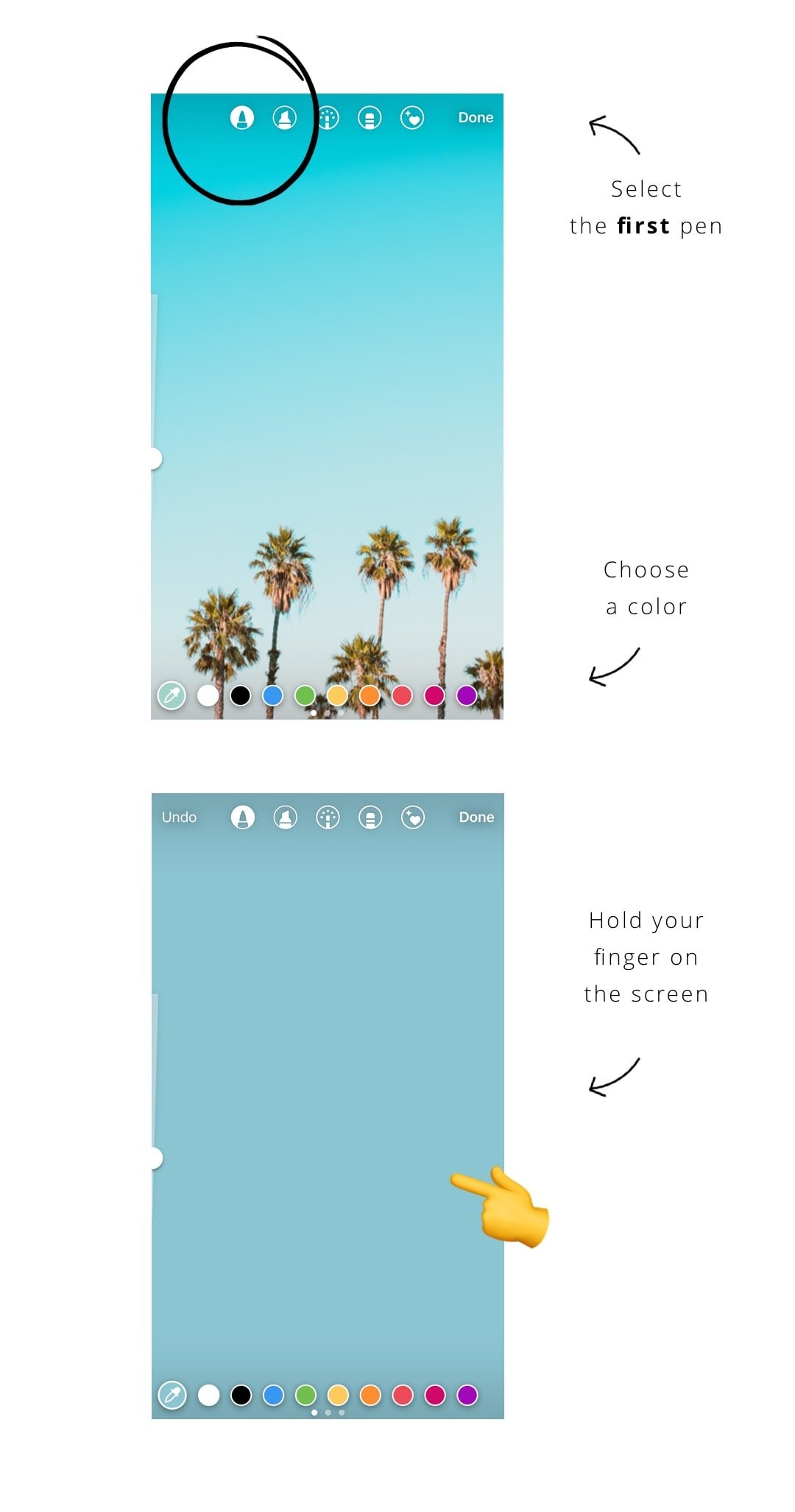 6. Create a transparent background / overlay
You can do the same thing as above, but with the transparent pen. It is the second pen tool on top of your screen. The trick is to take a photo you like and add a transparent background on top. It gives a cool effect to your Insta Story.
Take a photo
Select the transparent pen tool
Choose a color
Hold your finger pressed on the screen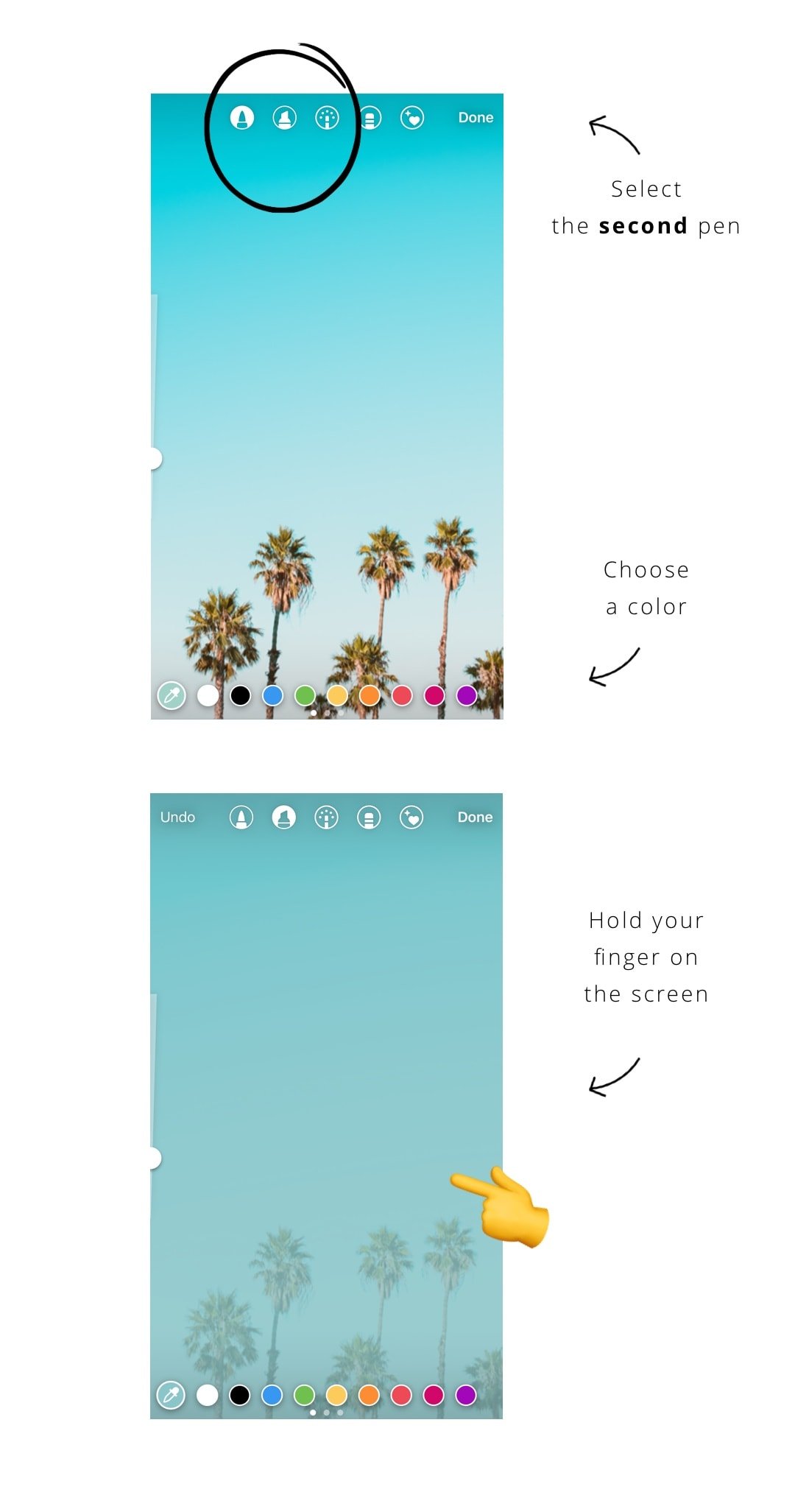 7. Fun tricks with the eraser
Now that you know these two Insta Story tricks with the background colors, you can have a fun with them. A cool thing to do is to use the eraser tool.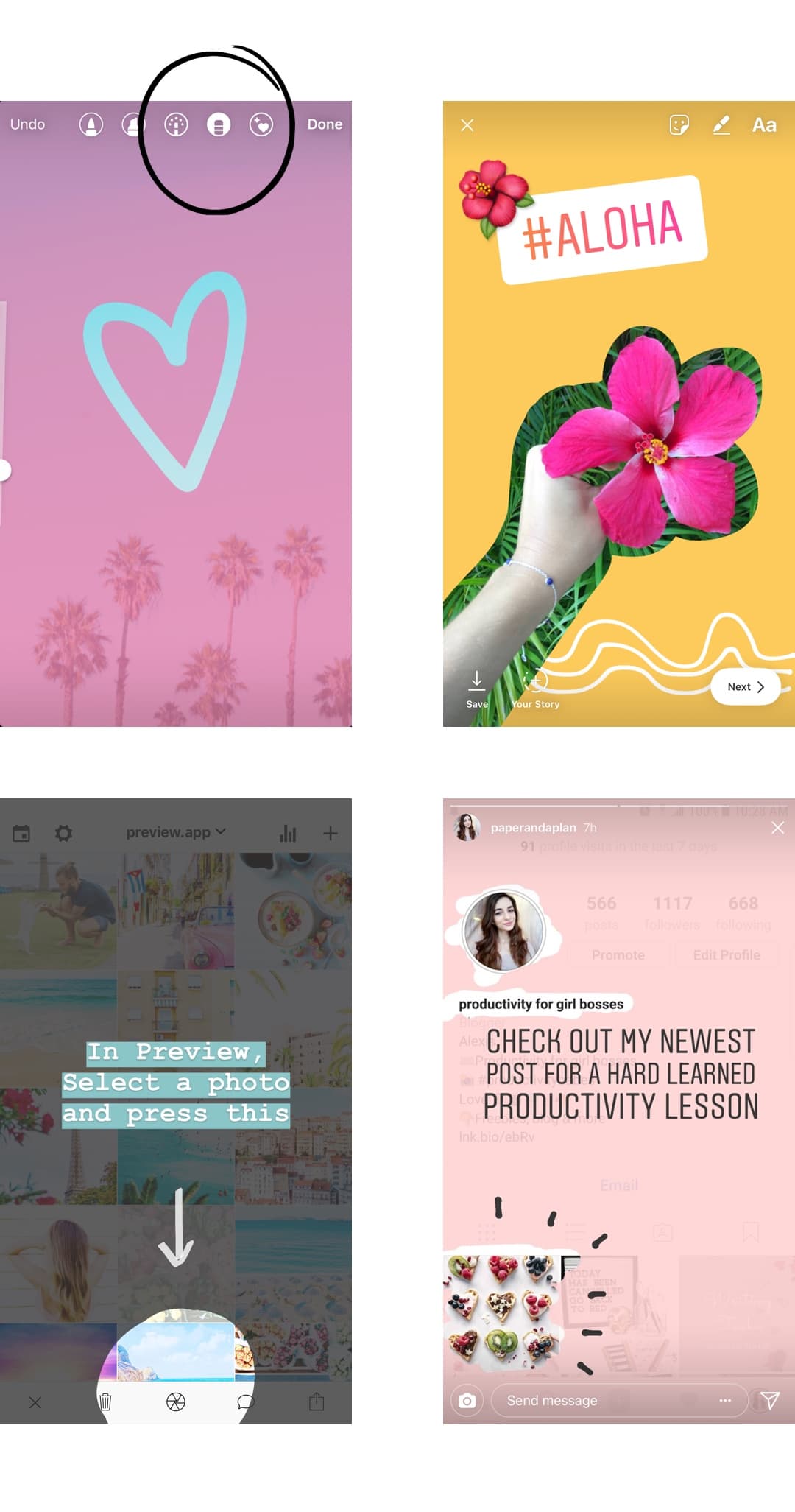 Another highly requested tutorial: how do we make a photo look like a pop-up card?
Go in your feed (or the feed of someone else)
Hold your finger pressed on a photo
Take a screenshot
It takes a little bit of finger gymnastics to take the screenshot, but once you train a bit it's very easy.
Many of you also ask us how we did our Insta Story covers. These Insta Stories under our bio are called "Highlights". There are many different ways you can create covers for your Insta Story Highlight. You can use:
Your computer
Your Insta Stories (have fun with text, emojis or GIFs)
Apps
We use an app called Canva. It is very easy and quick to use. It has a bunch of fonts and icons.
Here is our step-by-step tutorial.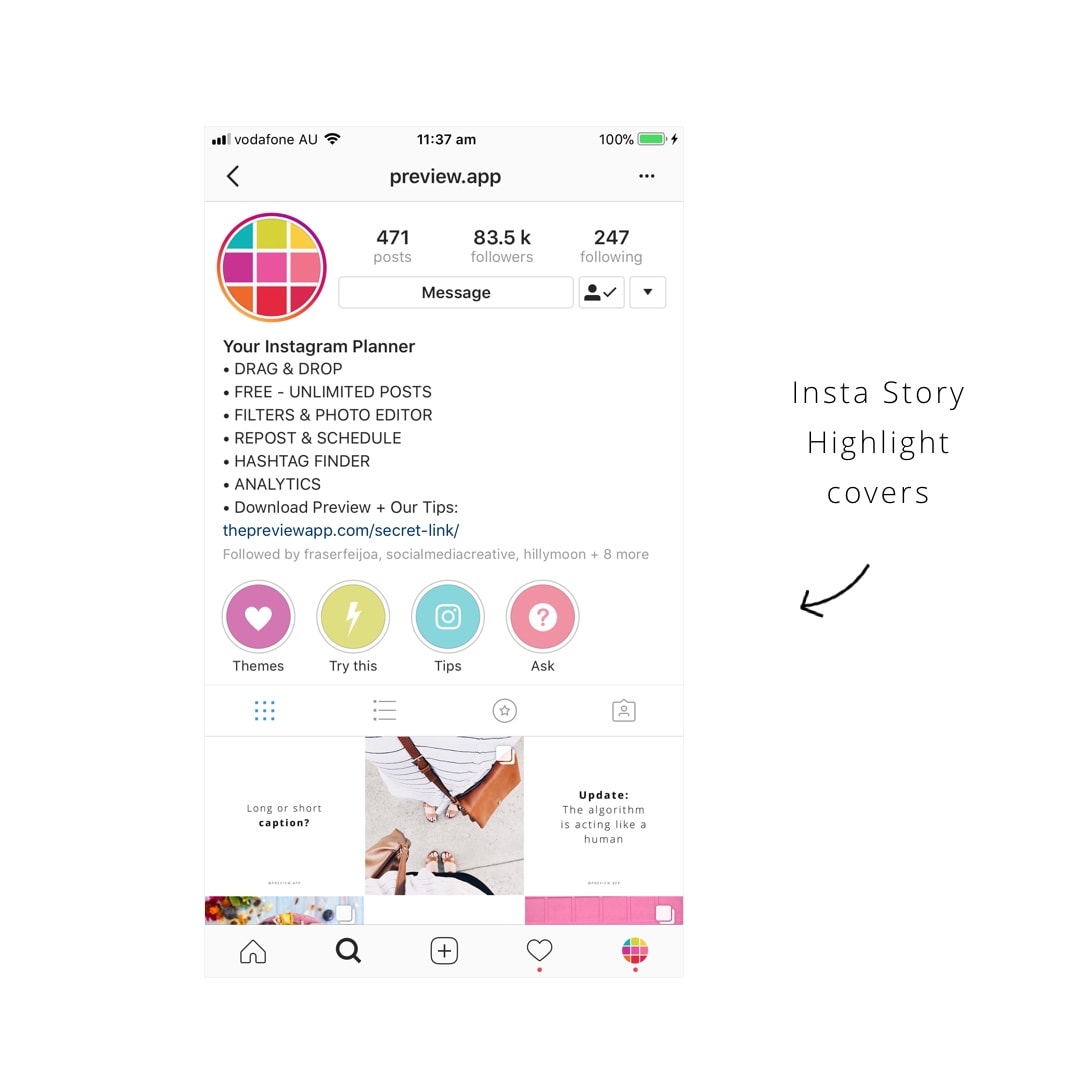 And the last Insta Story tricks a lot of you ask: where do we find the flying heart emojis? They are in the GIFs section
Press on the first icon on top of your Insta Story
Select "GIF"
Type "Instagram"
You will see a lot of Instagram-related GIFs. Scroll to find the Instagram hearts.

This is a super fun Insta Story trick for everyday Insta Stories. Especially if you want to show something nice, or say "Happy Weekend", or you just want to create a "Title" for your Instagram Story. A lot of people love using this trick too when they announce their new post on their feed.
Try this when you share a post from your feed to your Instagram story. Hide a part of your post to increase the suspense.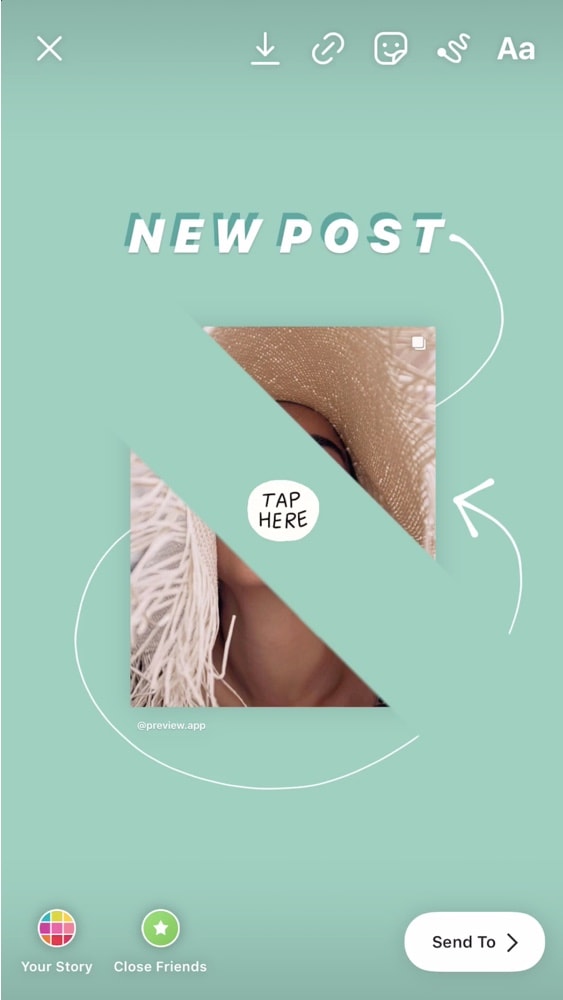 I use this Insta Story trick every single day. For just one image, or sometimes to create unique Insta Stories.
It's all thanks to the "copy and paste" feature available in your Instagram Story. You can create anything your mind can think of.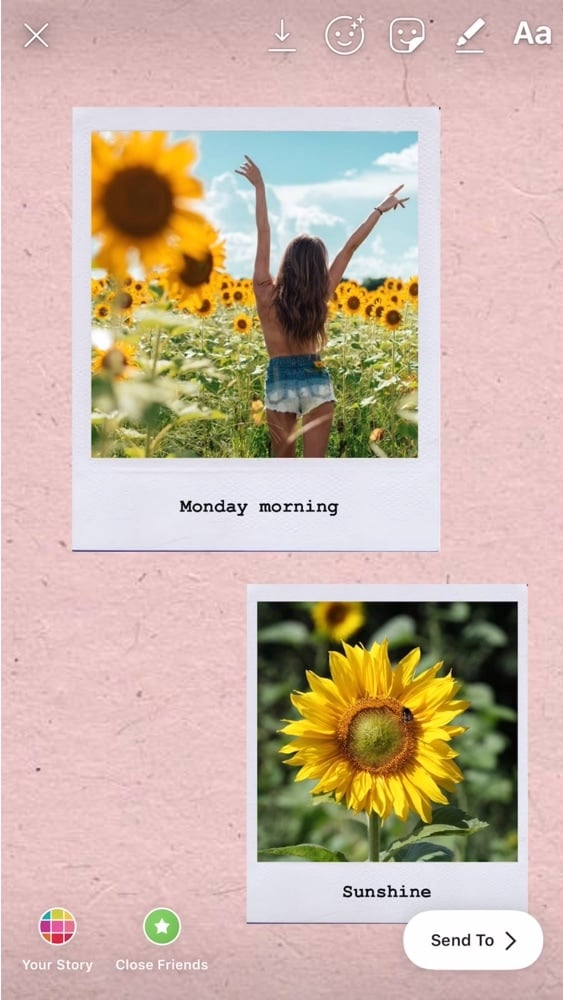 Such a cute and simple Insta Story trick. The trick is to use the "Neon" pen option to create the "lights".
This trick is perfect for fall and winter because it looks cozy and festive.
Click here to watch the tutorial.
And that's it! I hope you enjoyed this blog post. Tag us in your Insta Stories if you try any of these tricks (@preview.app). We'd love to see your creations.
Are there any other tricks you would like us to add?
That's it for the Insta Story tricks!