Happy (almost) Halloween to you!
Looking for Halloween Instagram caption ideas?
All the Halloween Instagram captions are in Preview App, ready to be copy and pasted.
The captions are organized into groups, to make it easier to find the perfect caption for your post.
The best Halloween caption groups are:
Bonus: Where are the caption ideas in Preview App?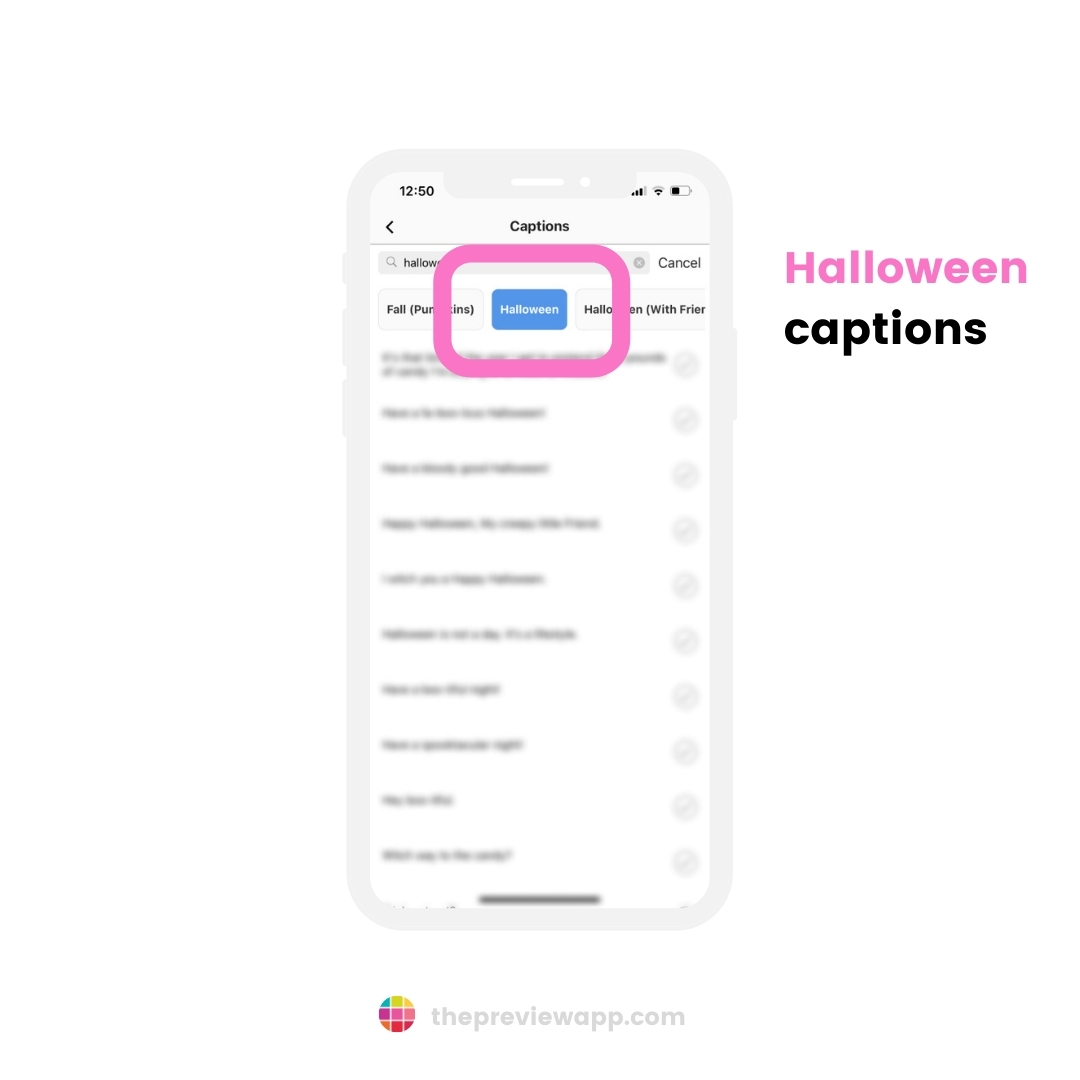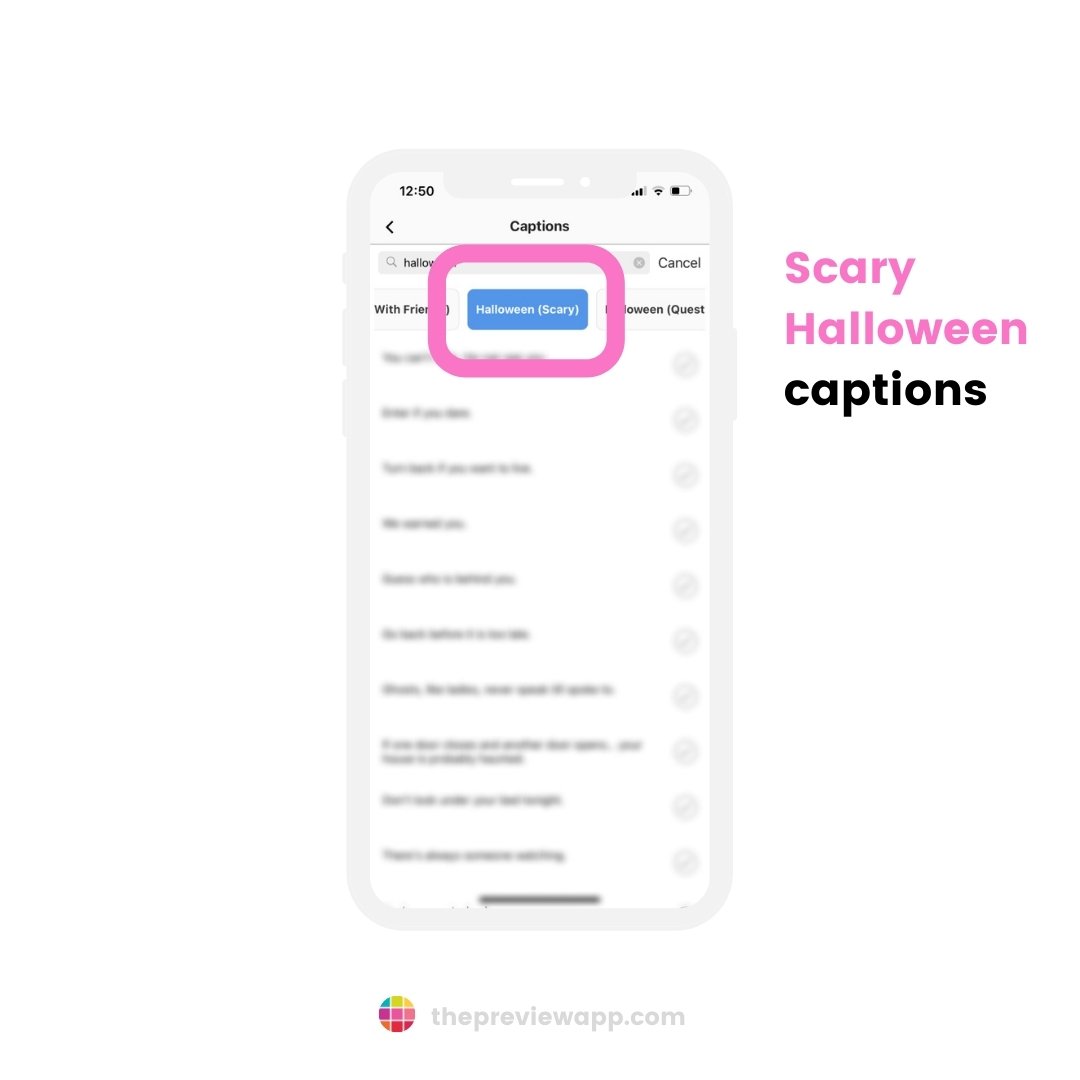 Halloween captions for posts with friends
Are you posting a photo or video of your Halloween costume or night with your friends?
Use the "Halloween (With Friends)" caption group.
You'll find fun sayings and quotes.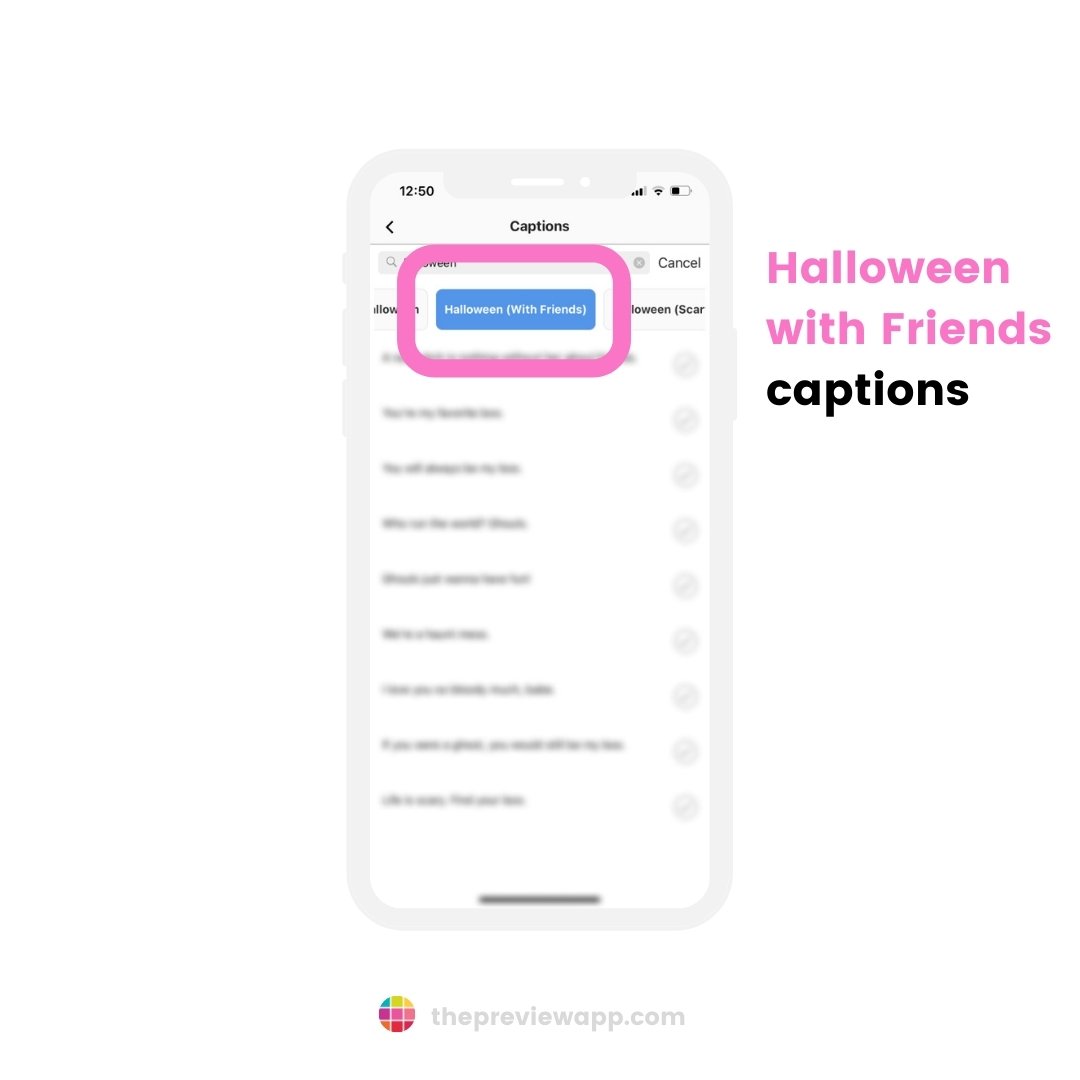 Spooky Halloween questions to ask your followers
Get more comments naturally!
Want to engage with your followers? Want to get them thinking about their fears, the dark or creepy stories?
Use the "Halloween (Questions)".
Good luck sleeping tonight.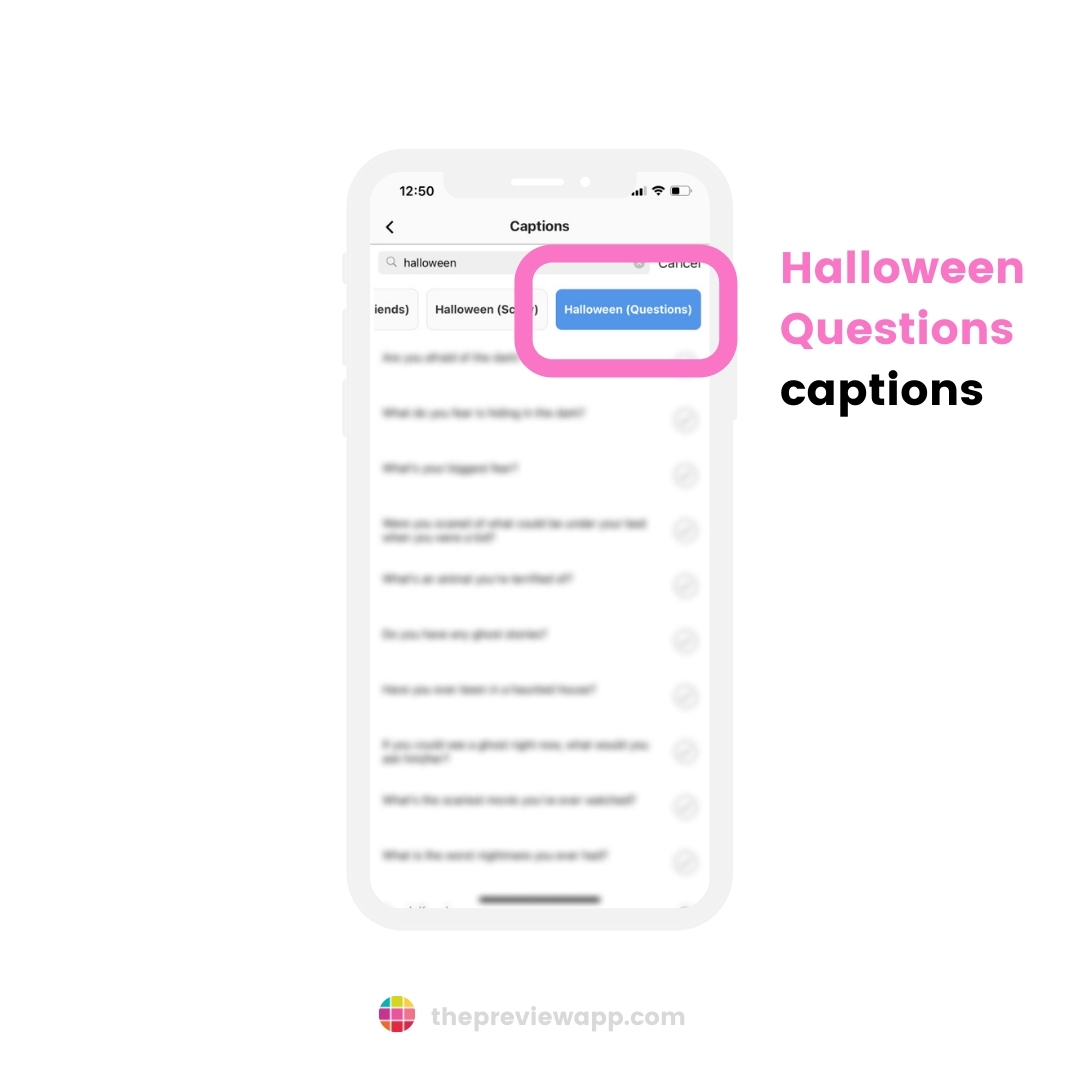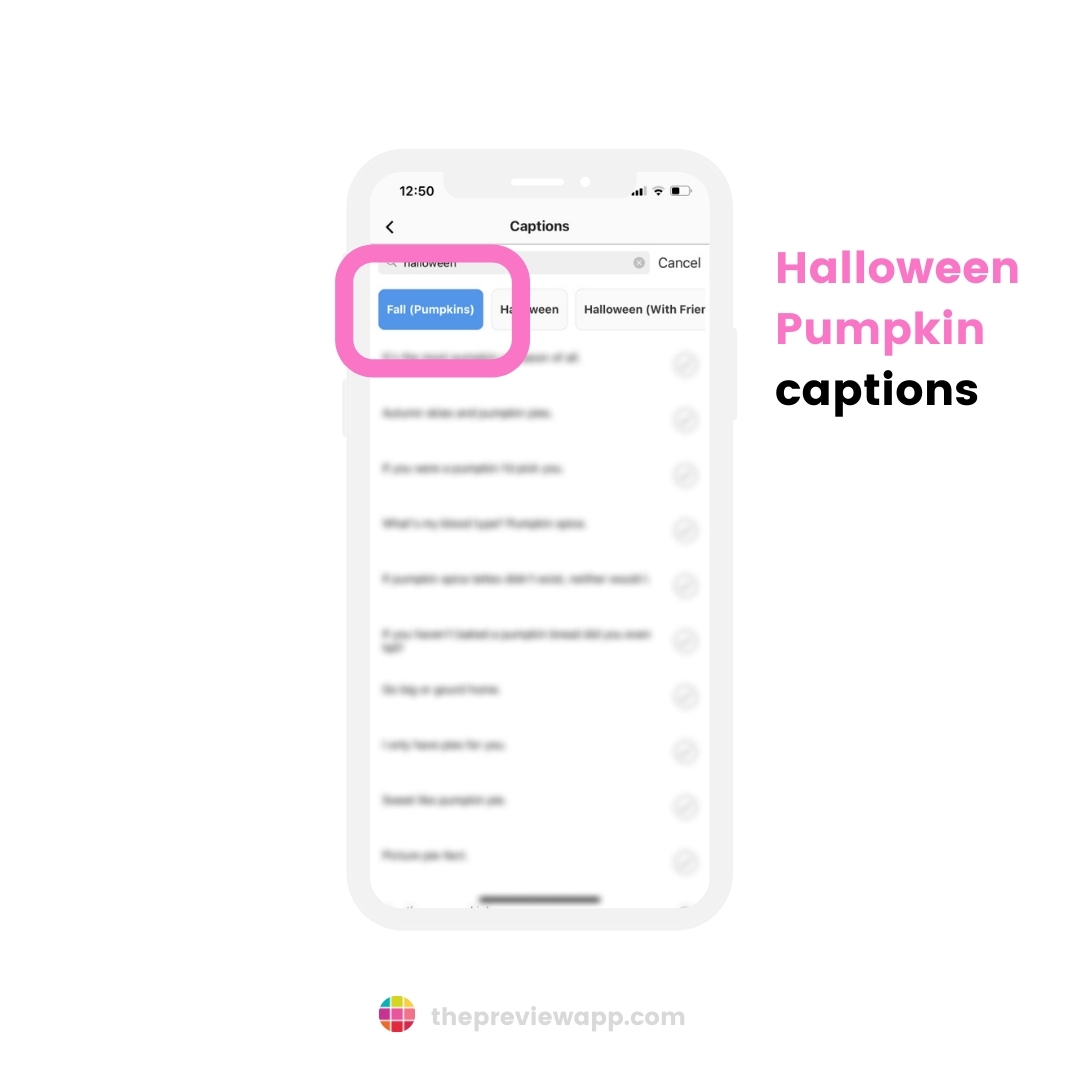 Where are the Halloween Instagram captions in Preview?
You can use Preview on your phone and on your computer.
The steps are the same.
Open your caption in Preview: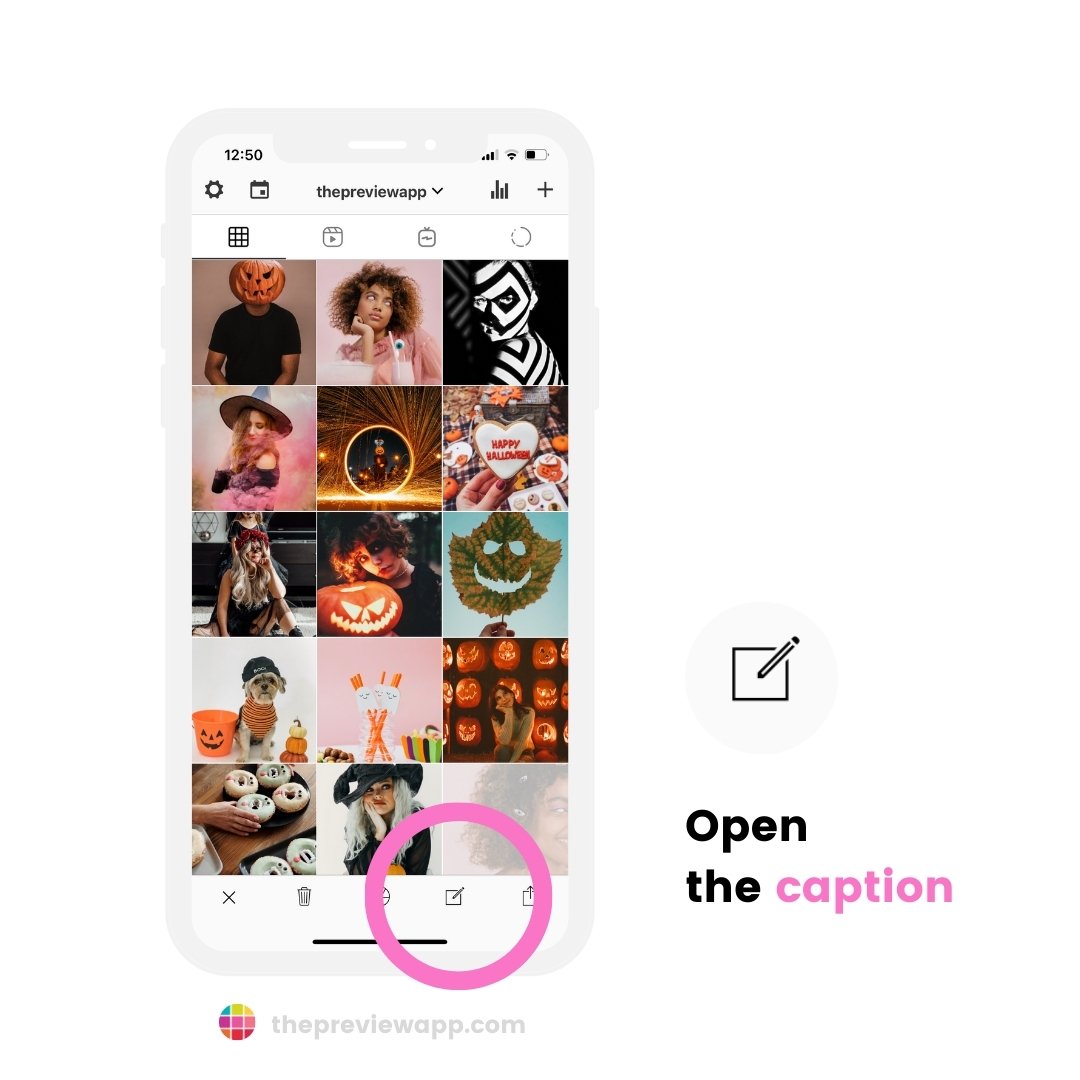 Press on "Find Captions":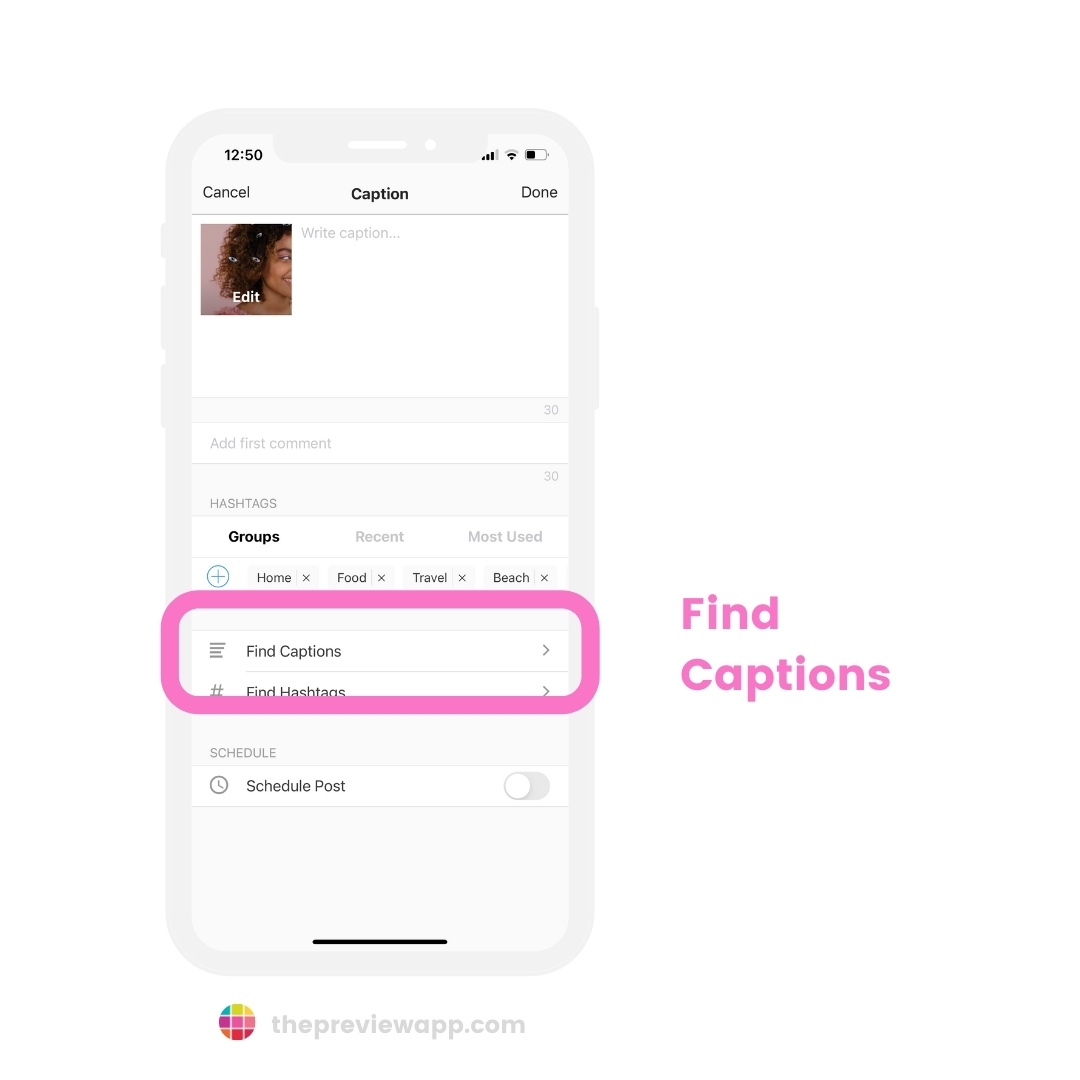 Type "Halloween" in the search bar: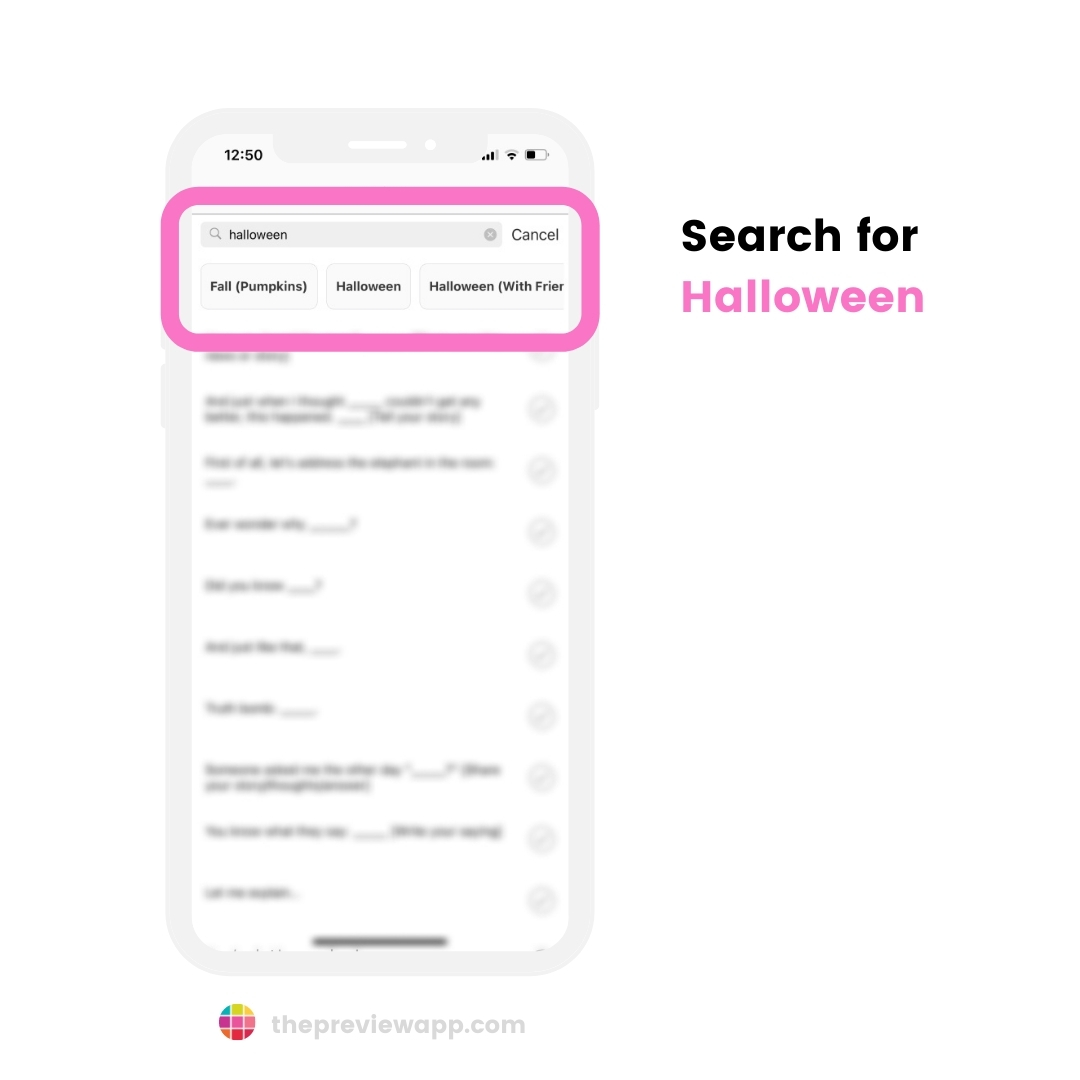 See all the Halloween caption groups: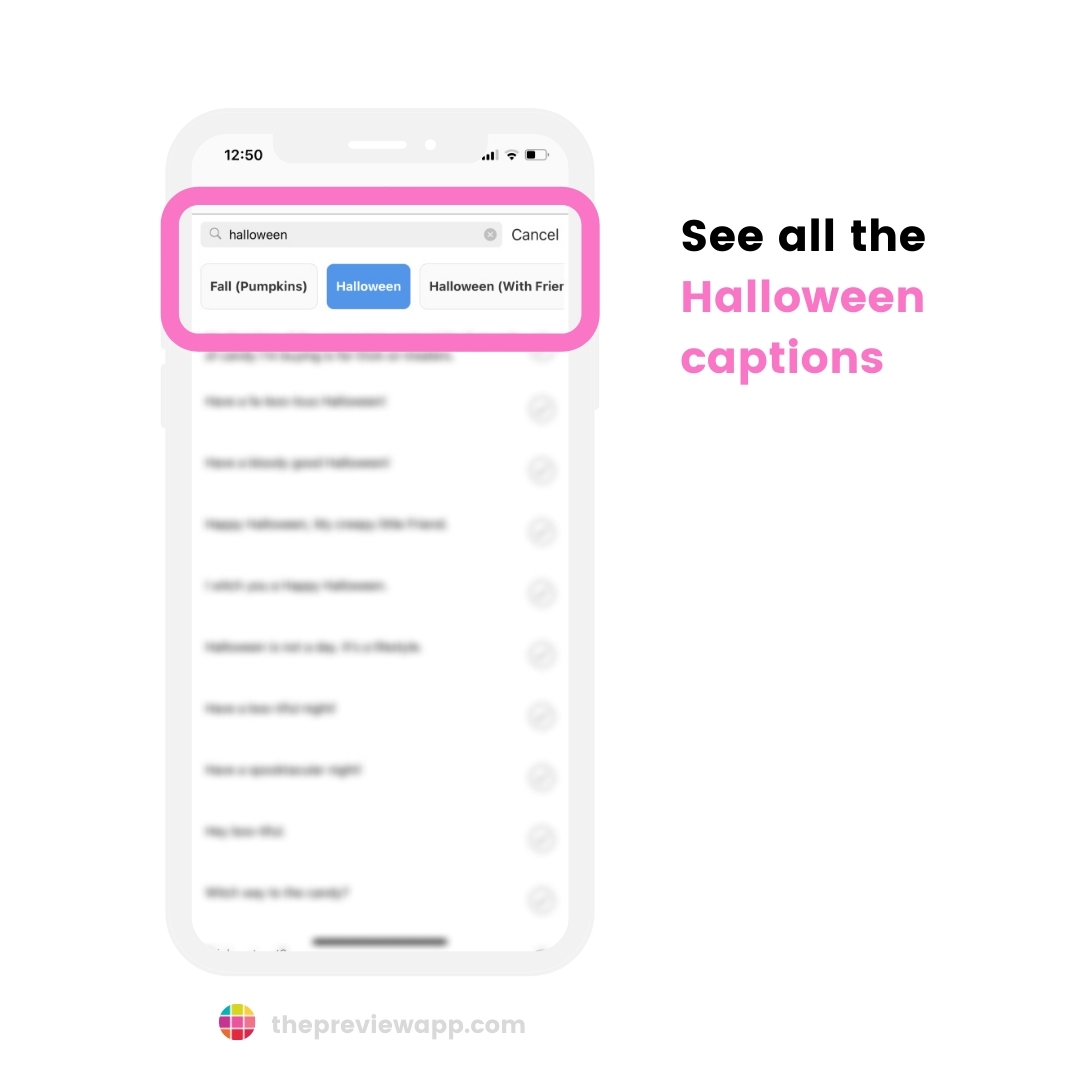 Press on the "Checkmark" to choose one of the caption: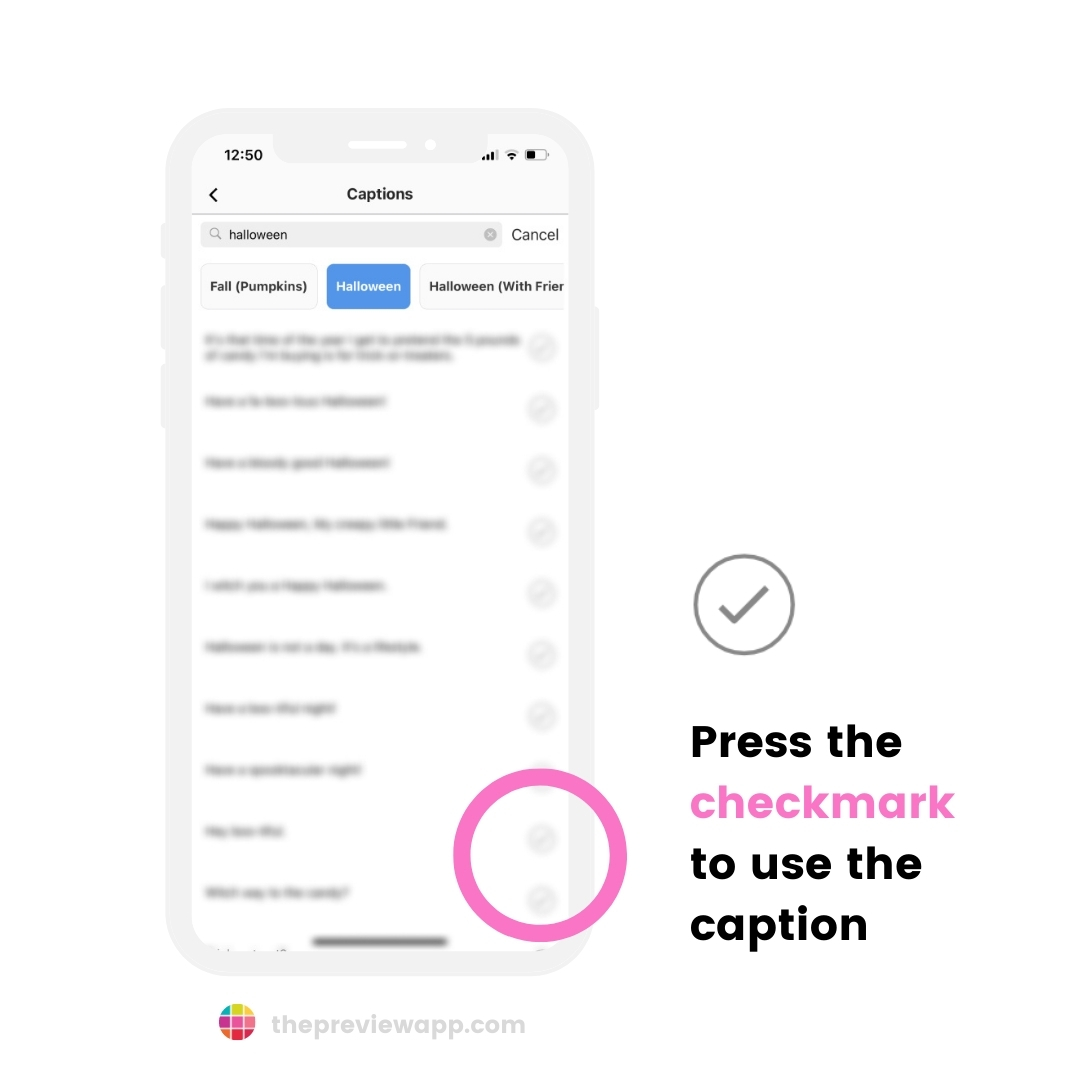 It will appear in your Preview caption. You can write more if you want. And you can also add Halloween hashtags.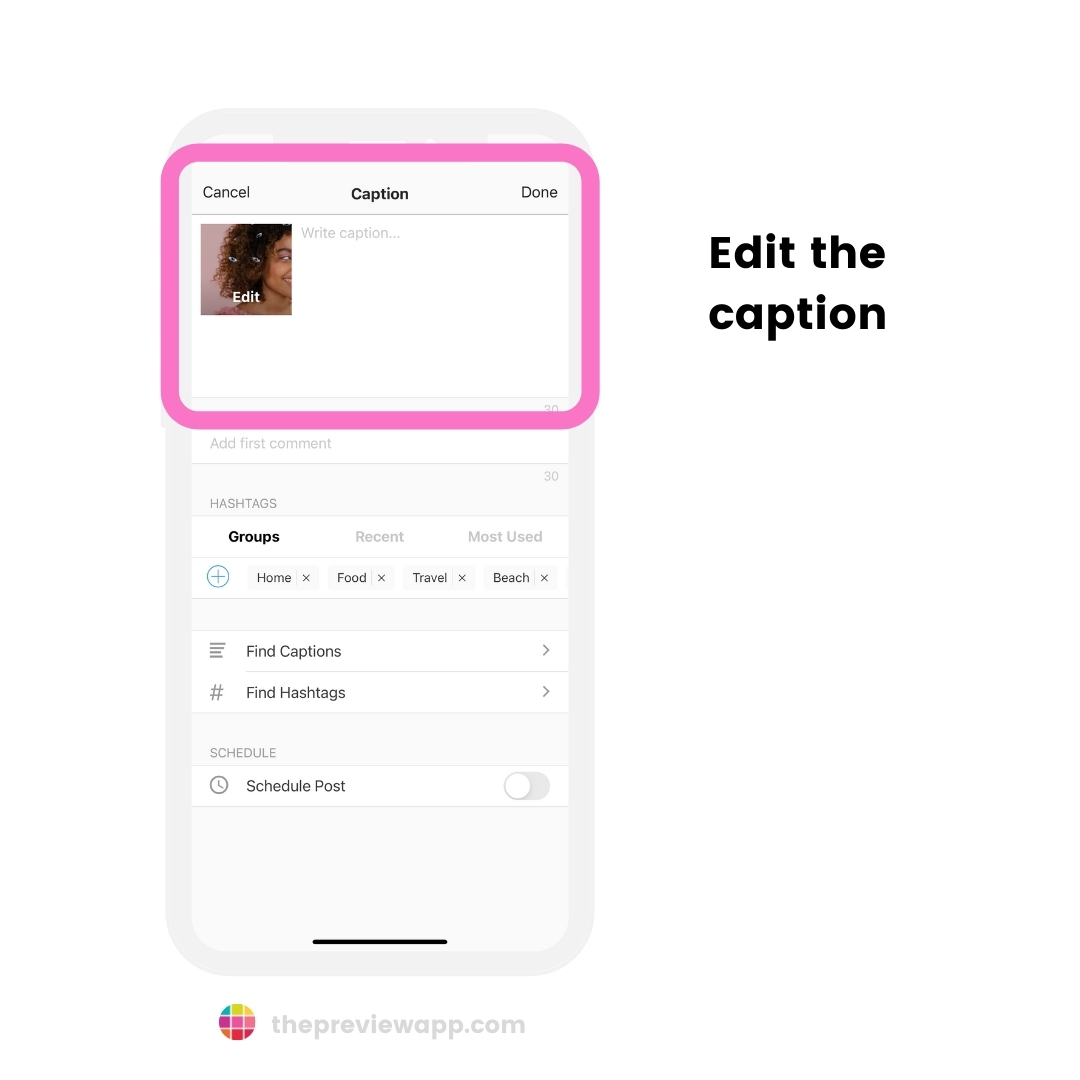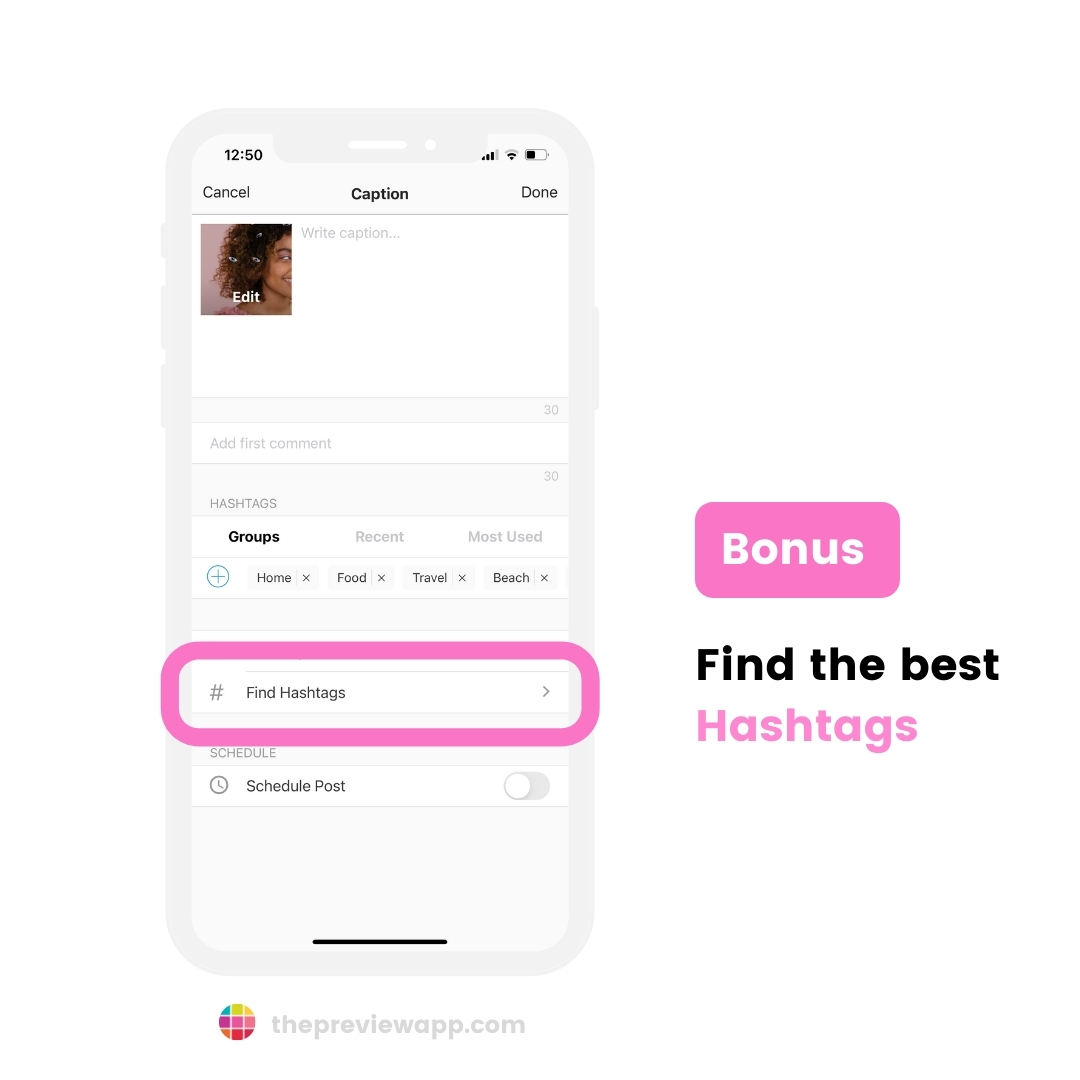 There are +2,000 more caption ideas in Preview App.
You have caption ideas every season of the year, and for whenever you feel stuck and don't know what to write.
Have fun!