Have you noticed the new "Audio" feature on Instagram?
Let's talk about:
Let's start.
What is the new "Audio" feature for?
It's to search Instagram Reels videos using song titles.
It's good to:
Find Reels video ideas, and
See how popular a song is (you can see the total number of people who have used this audio)
Keep scrolling to know where to find the best Reels songs.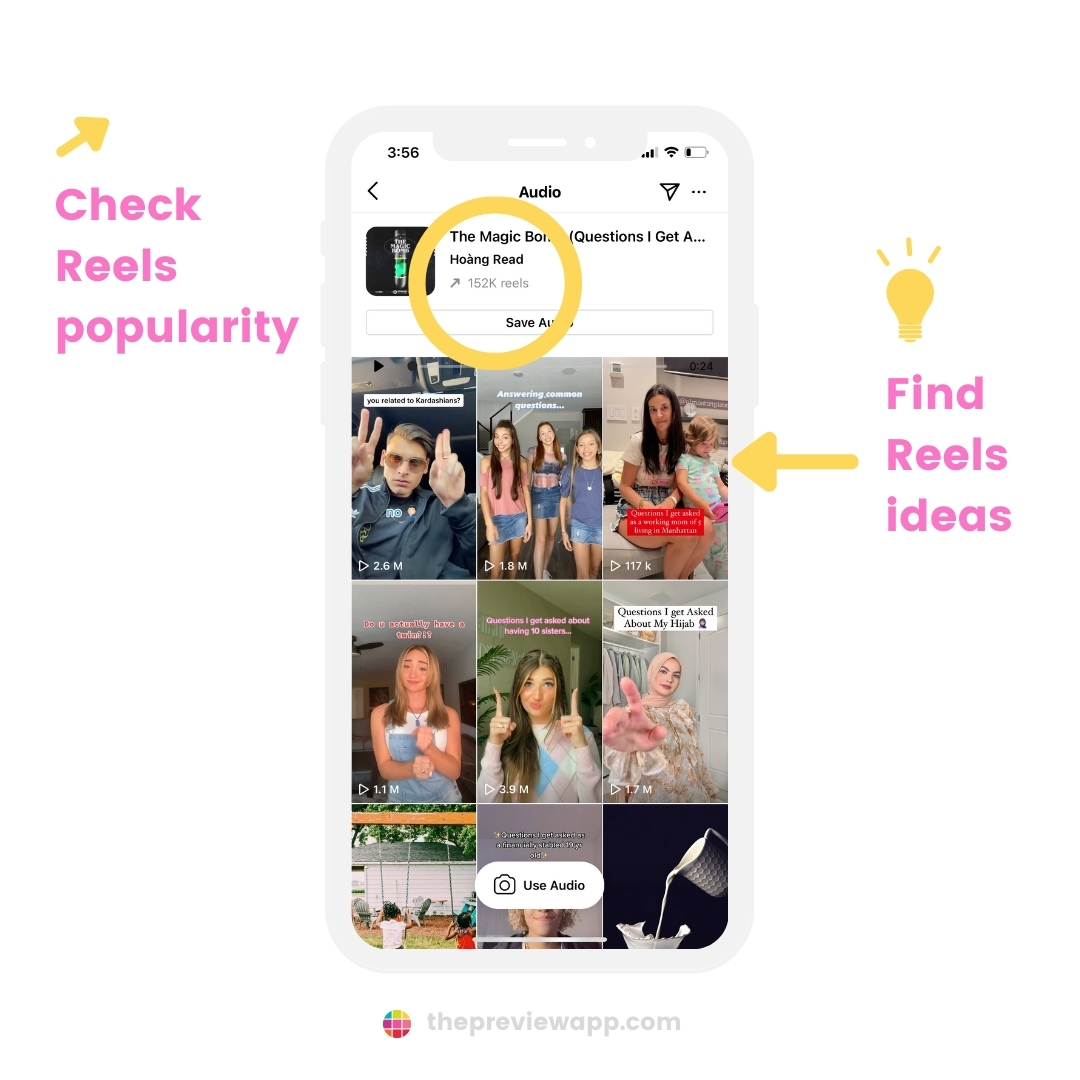 How to use the "Audio" search feature on Instagram?
Super easy:
Type a song title in the search bar
See all the Reels
Save the Audio if you want to use it later in your Stories or Reels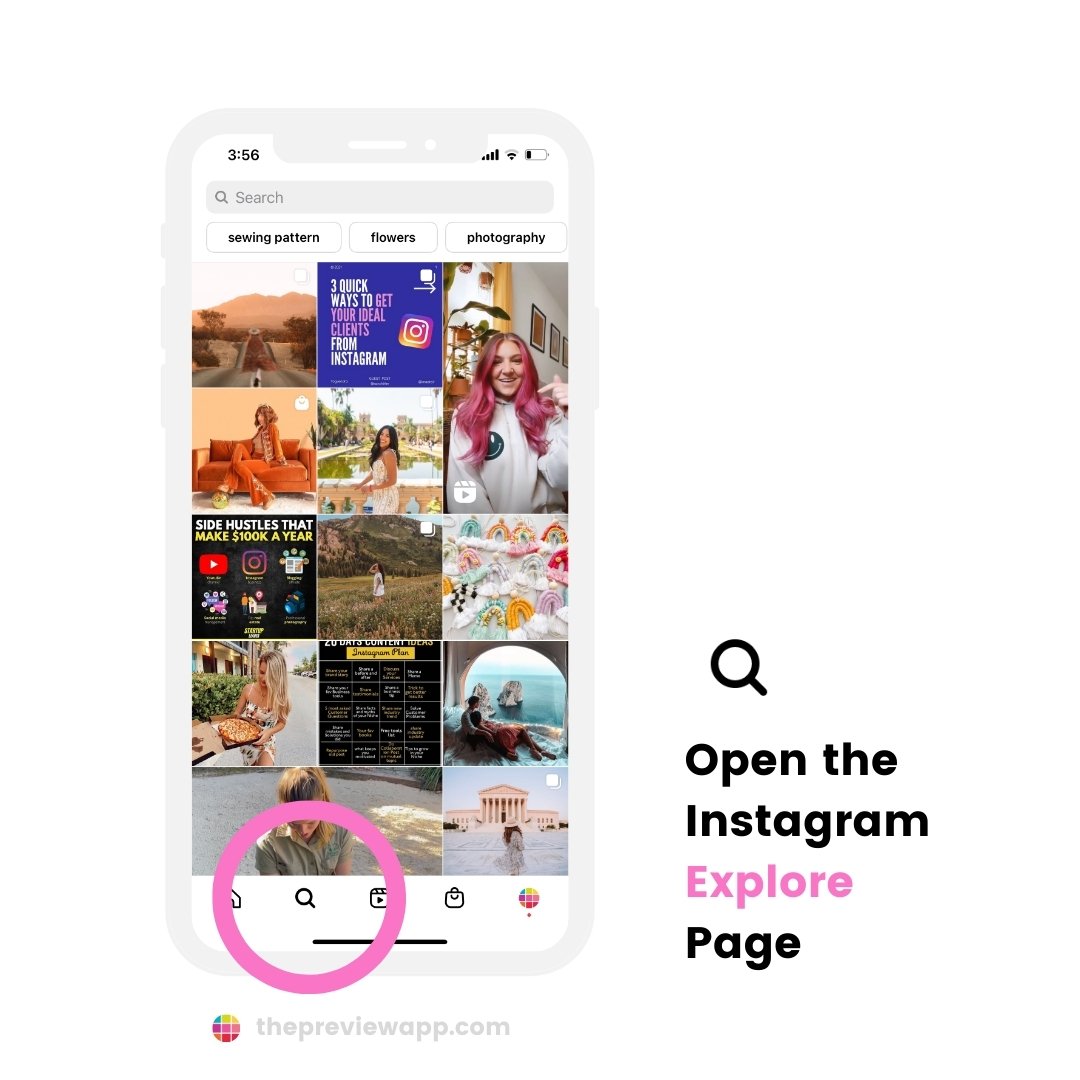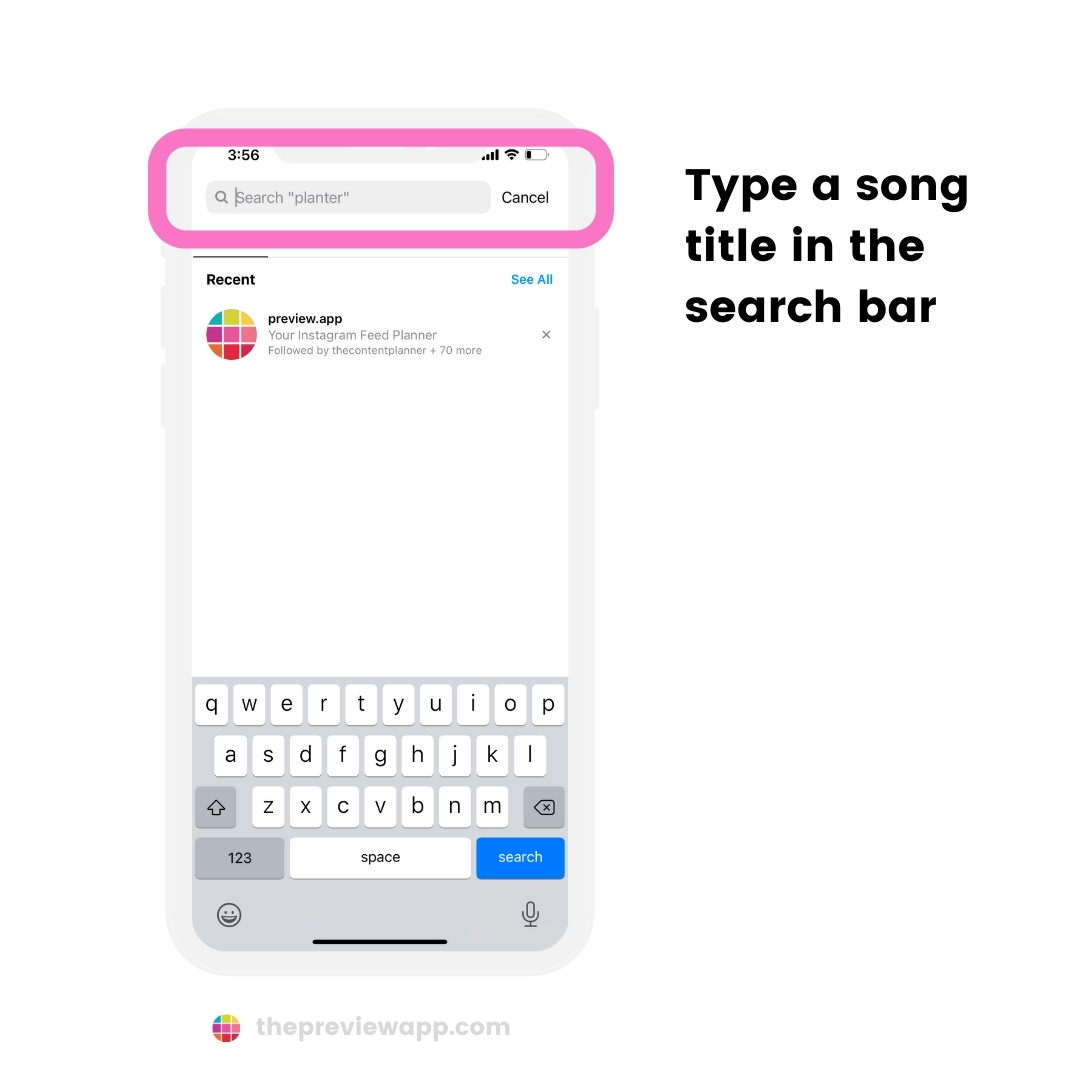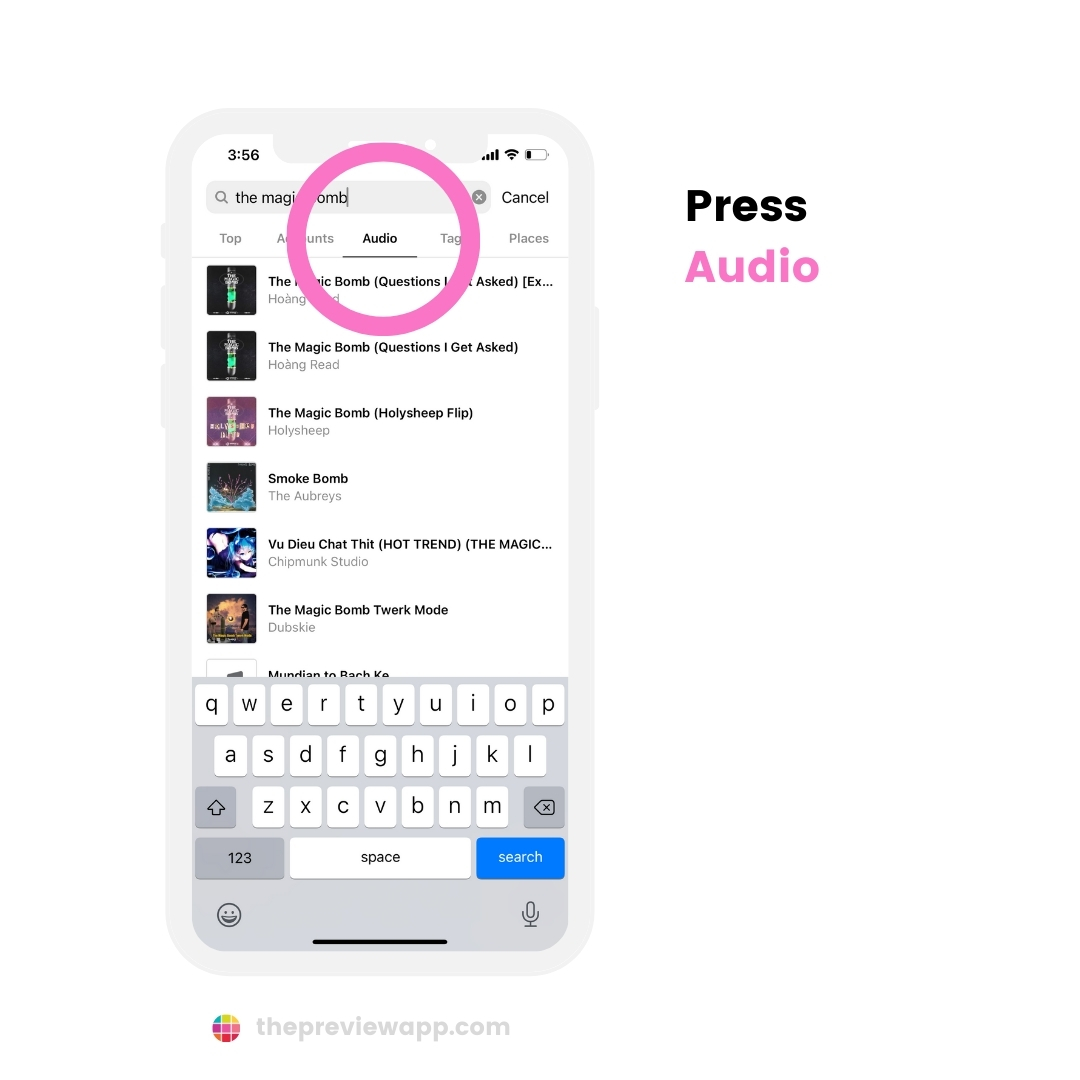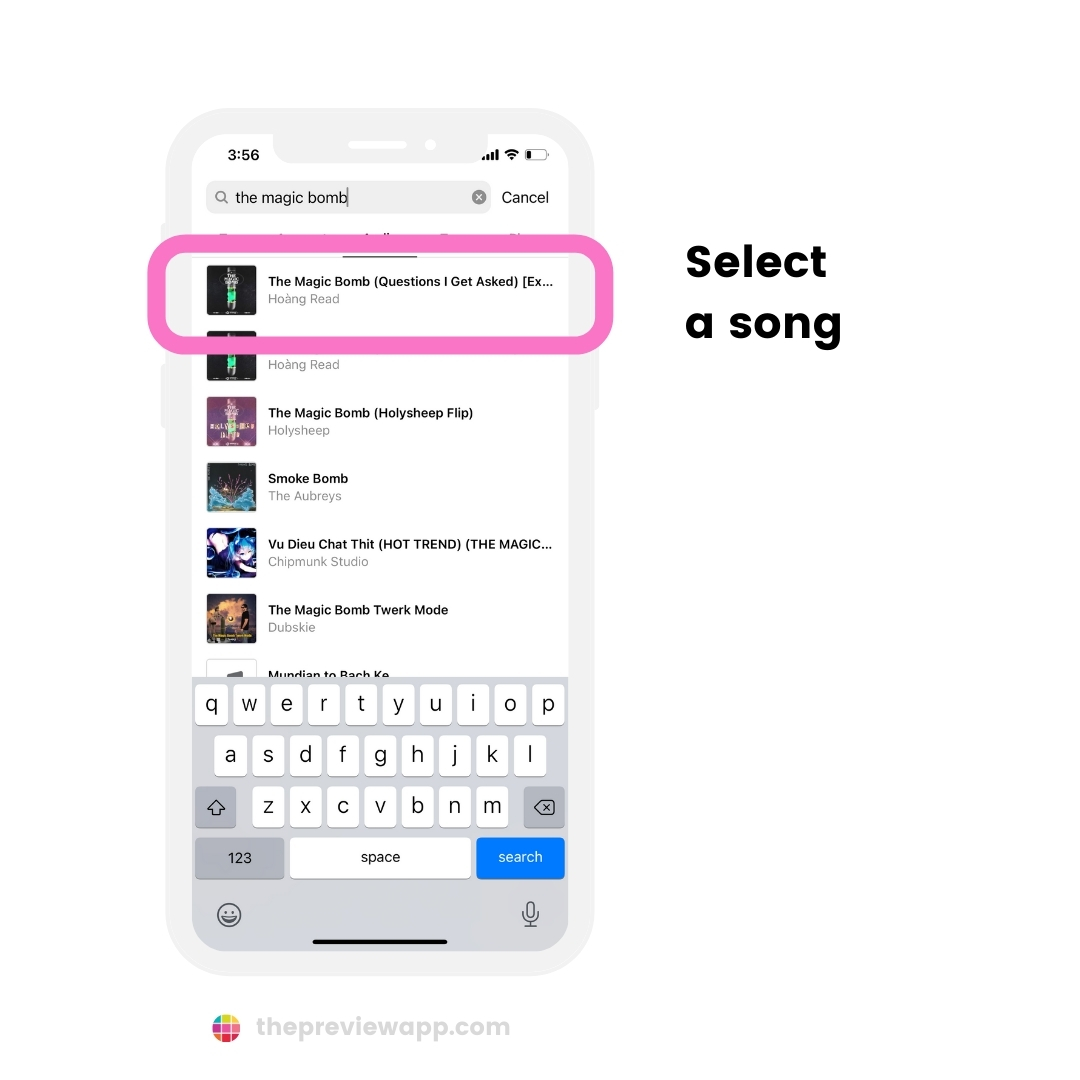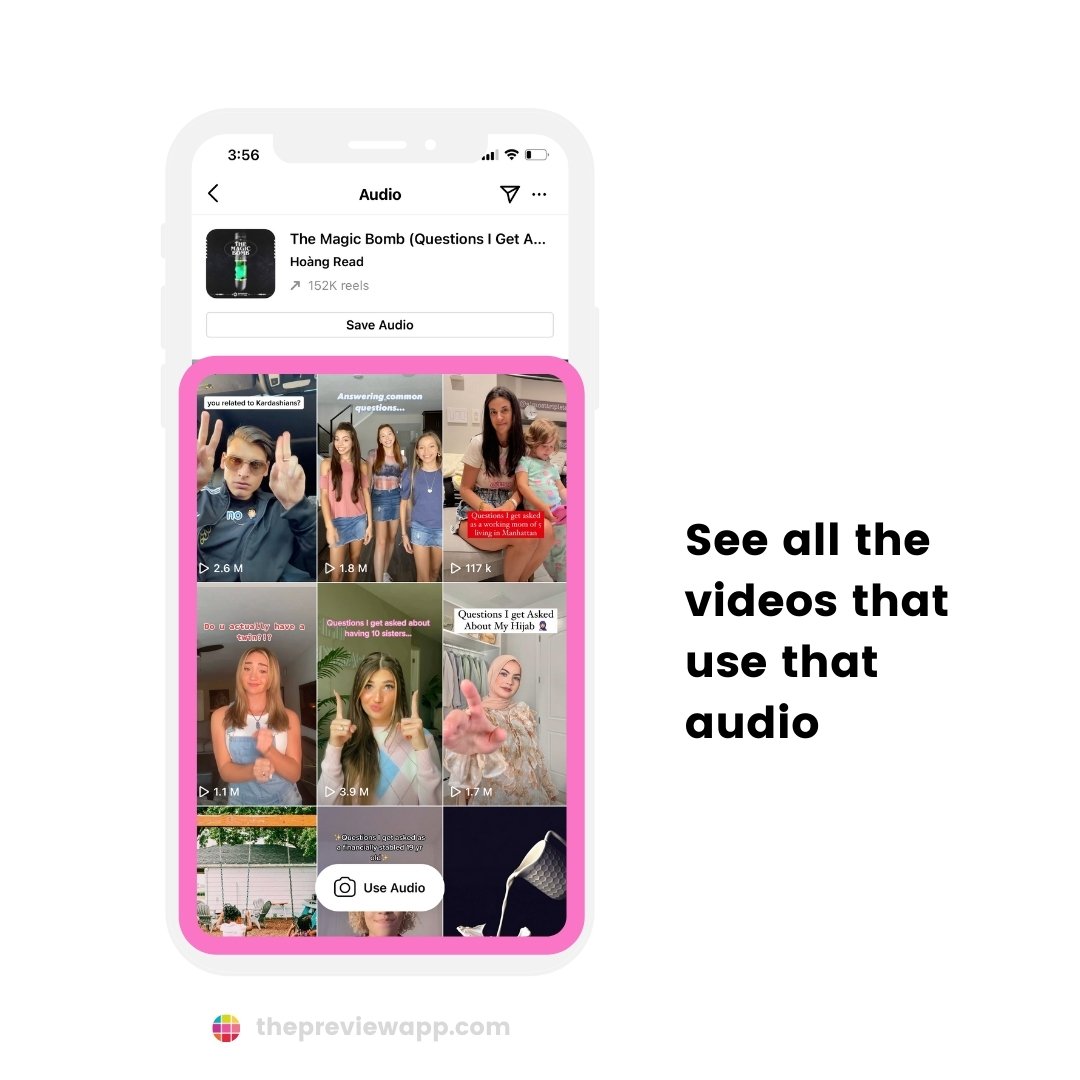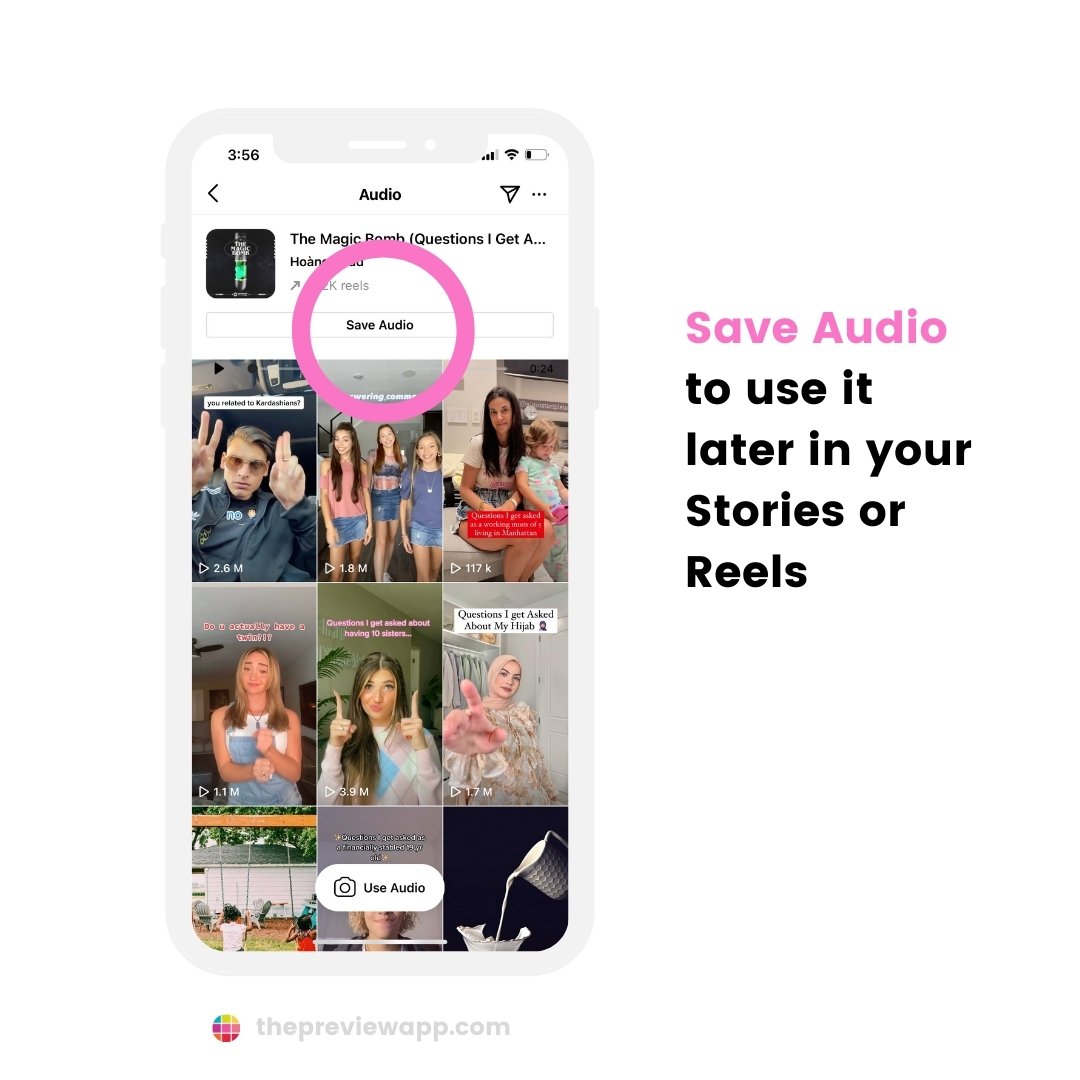 Where to find trendy Instagram Reels songs?
Want to post Reels on your account?
Want to find good audio for your videos? But not sure where to find them?
3 places:
1. On @preview.app Instagram account. We post trending Instagram Reels audio every week so you can join the latest trends. Latest trends means bigger chances to get more views.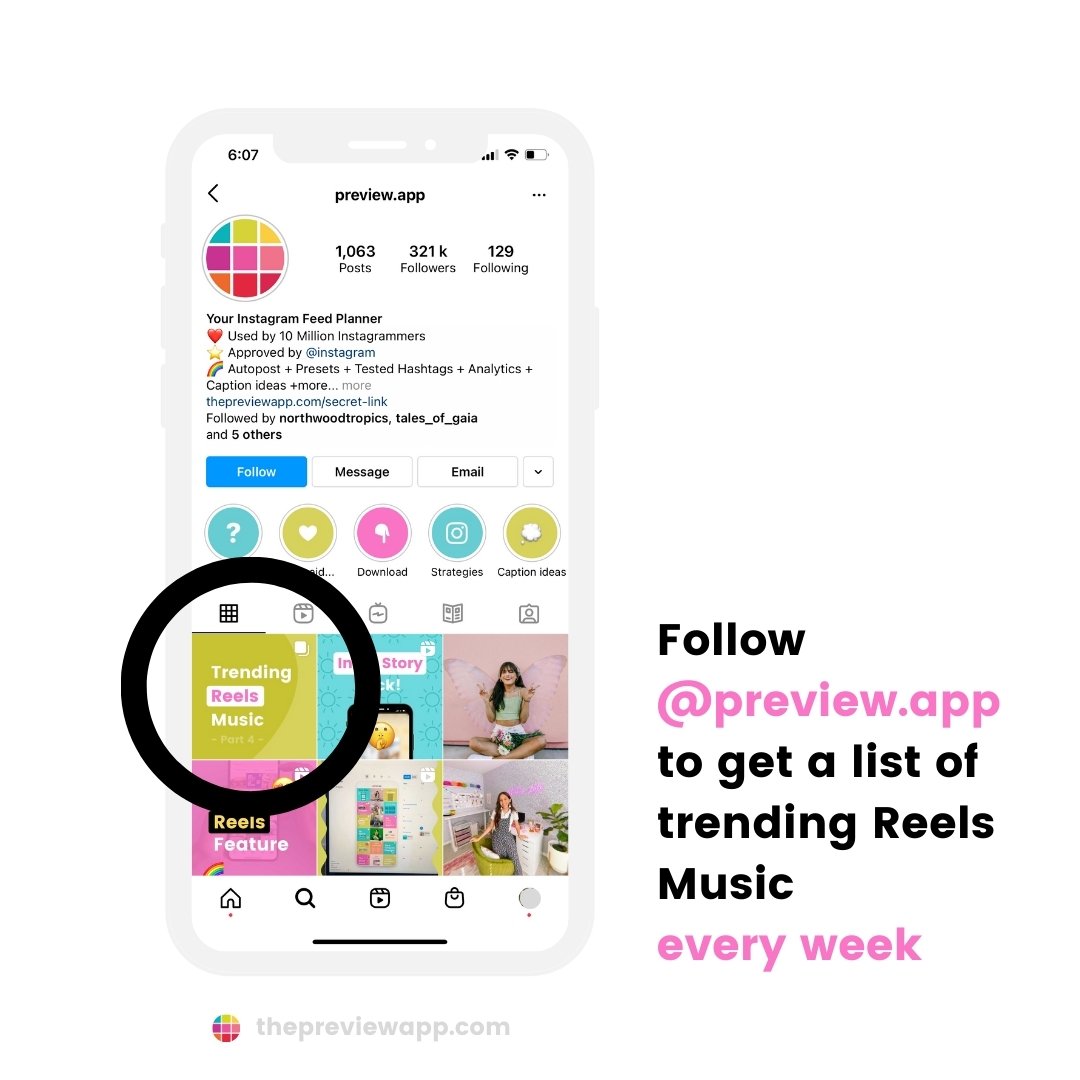 2. On Instagram Story Music:
Open your Instagram Story
Take a random photo
Press on the "Music" button
Press "Browse"
The songs that appear on this screen are usually the trendy / latest songs.