Let's talk about how to use the new Instagram Guides feature.
Instagram rolled out this feature in May 2020, but only to some brands.
It's now November 2020 and they just announced that this feature is now available to everyone.
It means you can create your own Instagram Guides right now.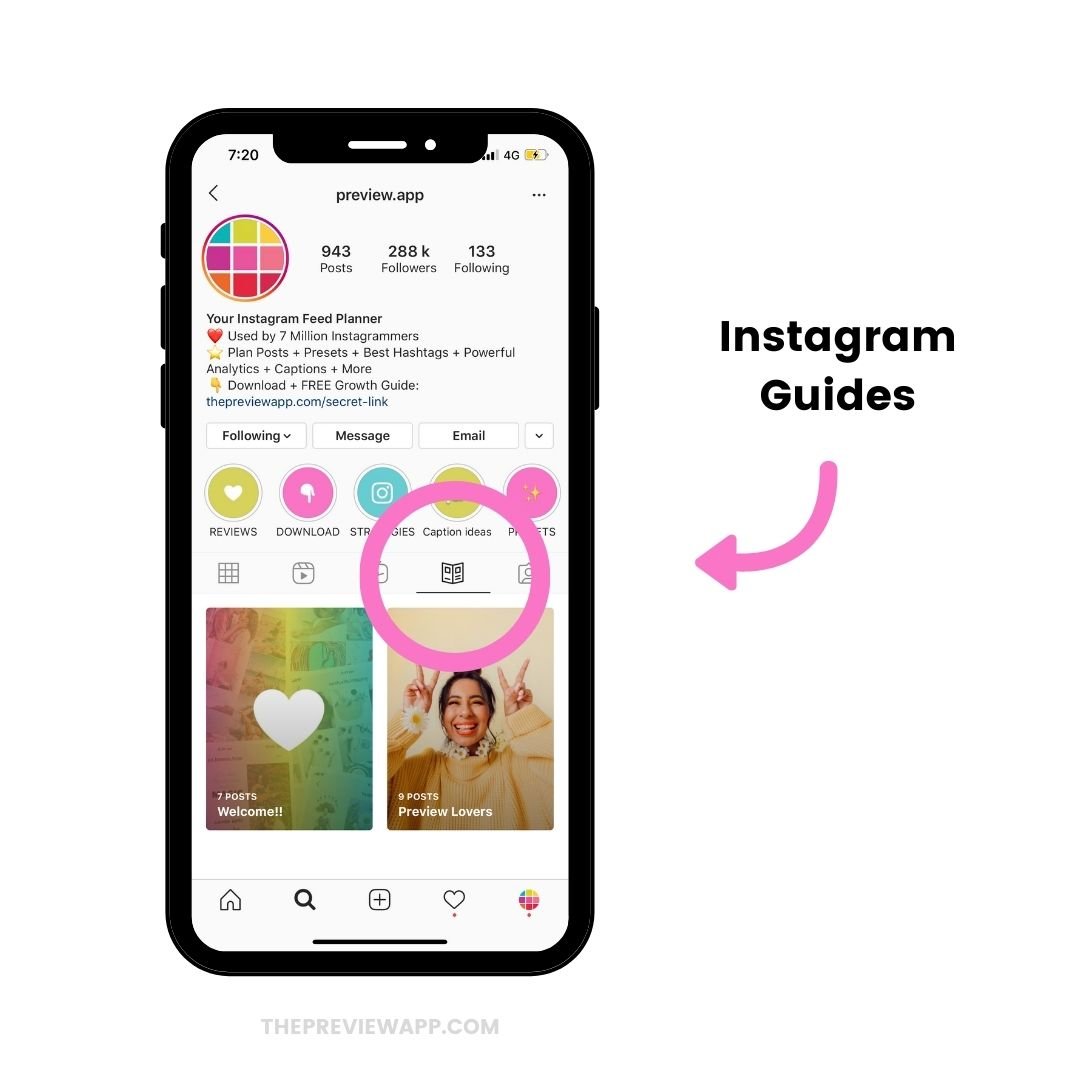 This feature might be completely new to some of you, so I'll give you all the info you need.
I'm going to show you:
How to get the Instagram Guides feature
What Instagram Guides are
How to use the Instagram Guides feature (tutorial)
Instagram Guides ideas for bloggers and content creators
Instagram Guides ideas for businesses
Let's start.
How to get the Instagram Guides feature?
​Go in your App Store / Google Play Store and update your Instagram app.
Once you have the new update, you'll have the Instagram Guides feature.
What are Instagram Guides?
If this is the first time you've heard about this feature, you might be wondering: 
What does it do?
Simply put
Guides = Blog.
A Guide is a blog post.
Instagram might have noticed that a lot of people write long captions (like mini-blog posts).
"So, what's the difference between a normal post and a Guide?"
In a Guide, you can add a title, an introduction, headers, text, and you can curate photos and videos (that you've posted on your feed or that you've saved from other accounts).
You can use Guides to:
Repurpose your Instagram content, and
Organize your Instagram posts into "categories" to make it easier for people to find your content
I'll share Instagram Guides ideas at the end of this blog post.
First, let's see how to use Instagram Guides.
How to use Instagram Guides feature?
​Super easy.
Keep scrolling to see the images.
To create an Instagram Guide:
Press on +
Press on "Guides"
Choose what you want to write about:

A place: tag a place (awesome if you're a travel blogger, or blogger who wants to review a city, country, business, restaurant)
A product: Choose a small business and share your favorite product)
A post: Choose your feed posts

Choose your images: posts from your feed or posts you've saved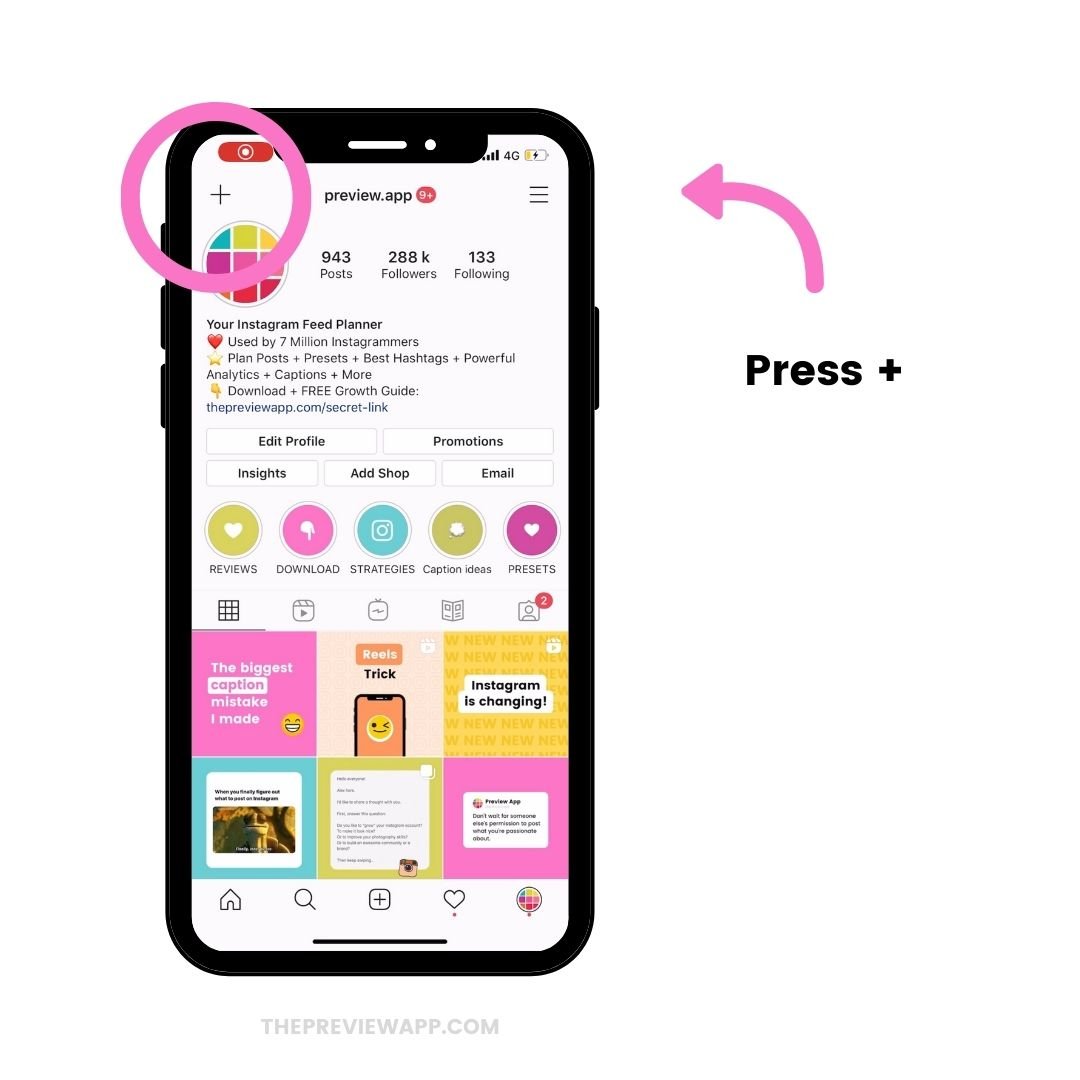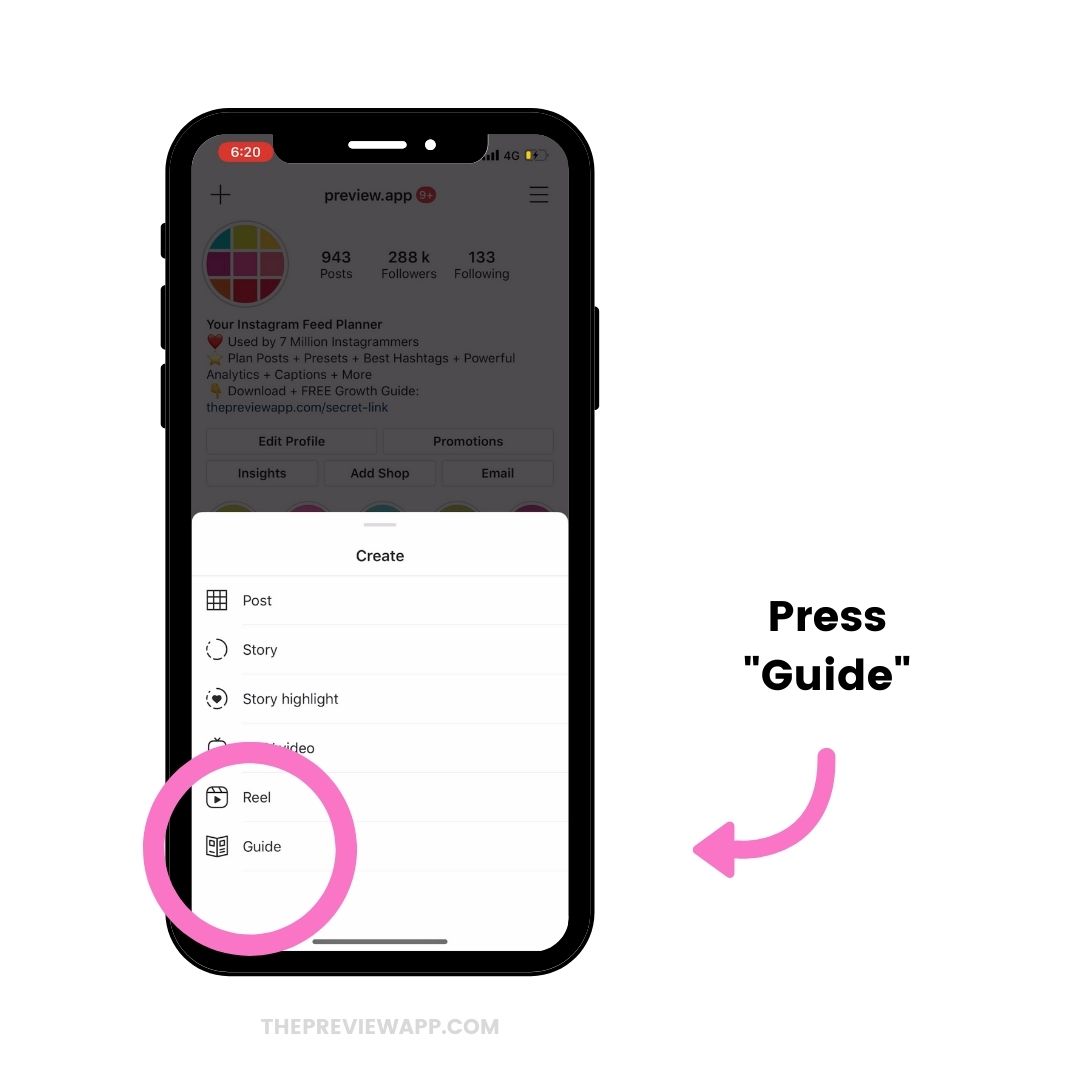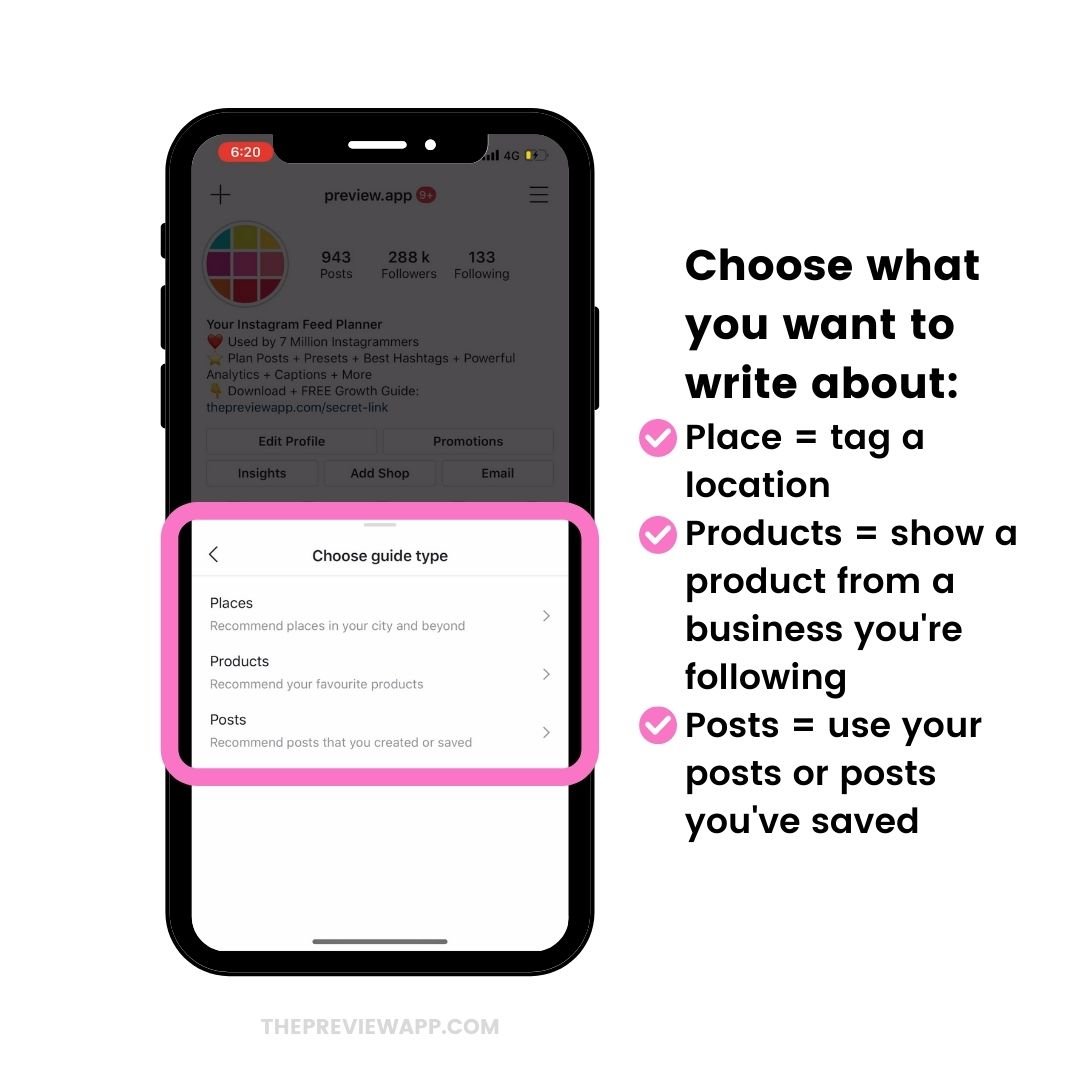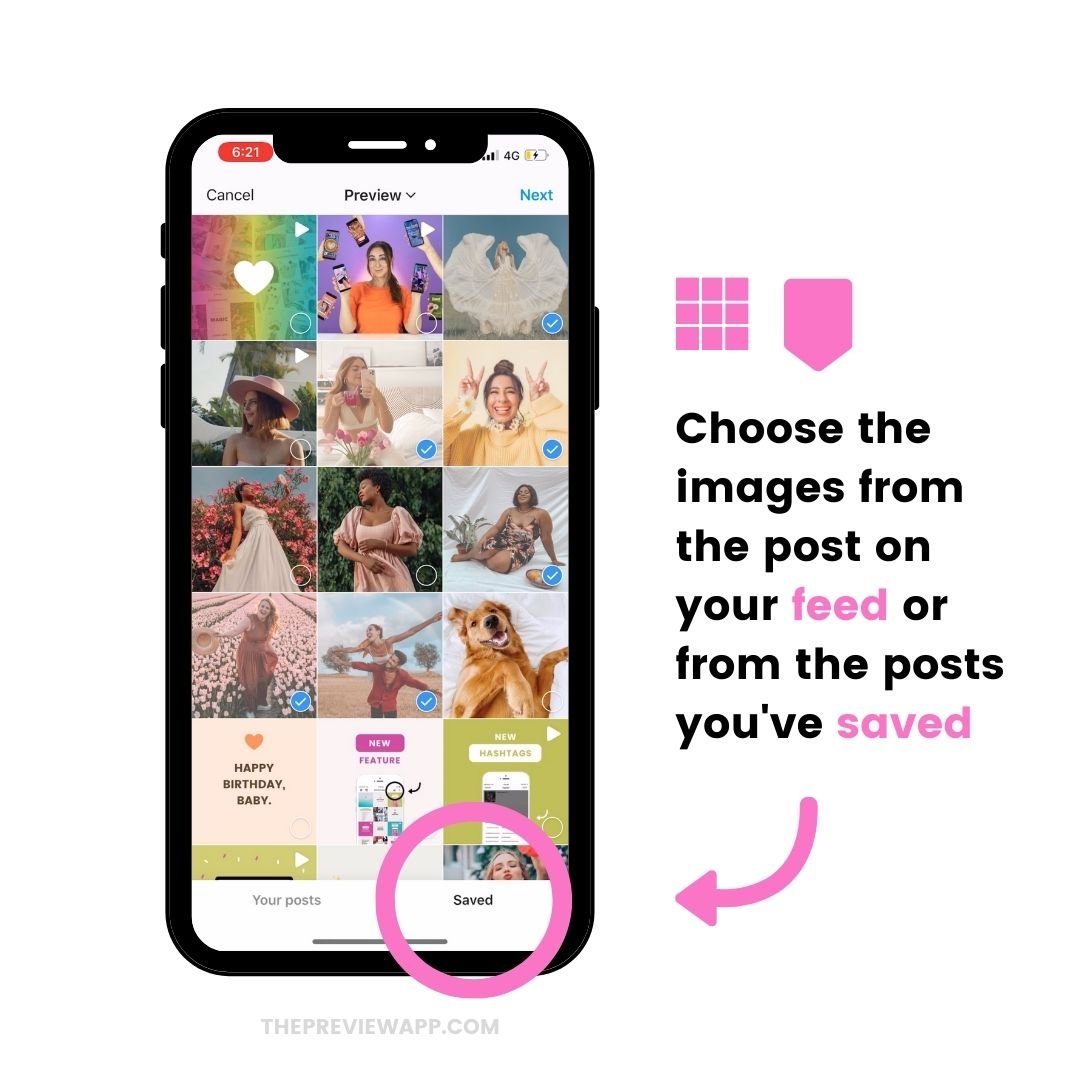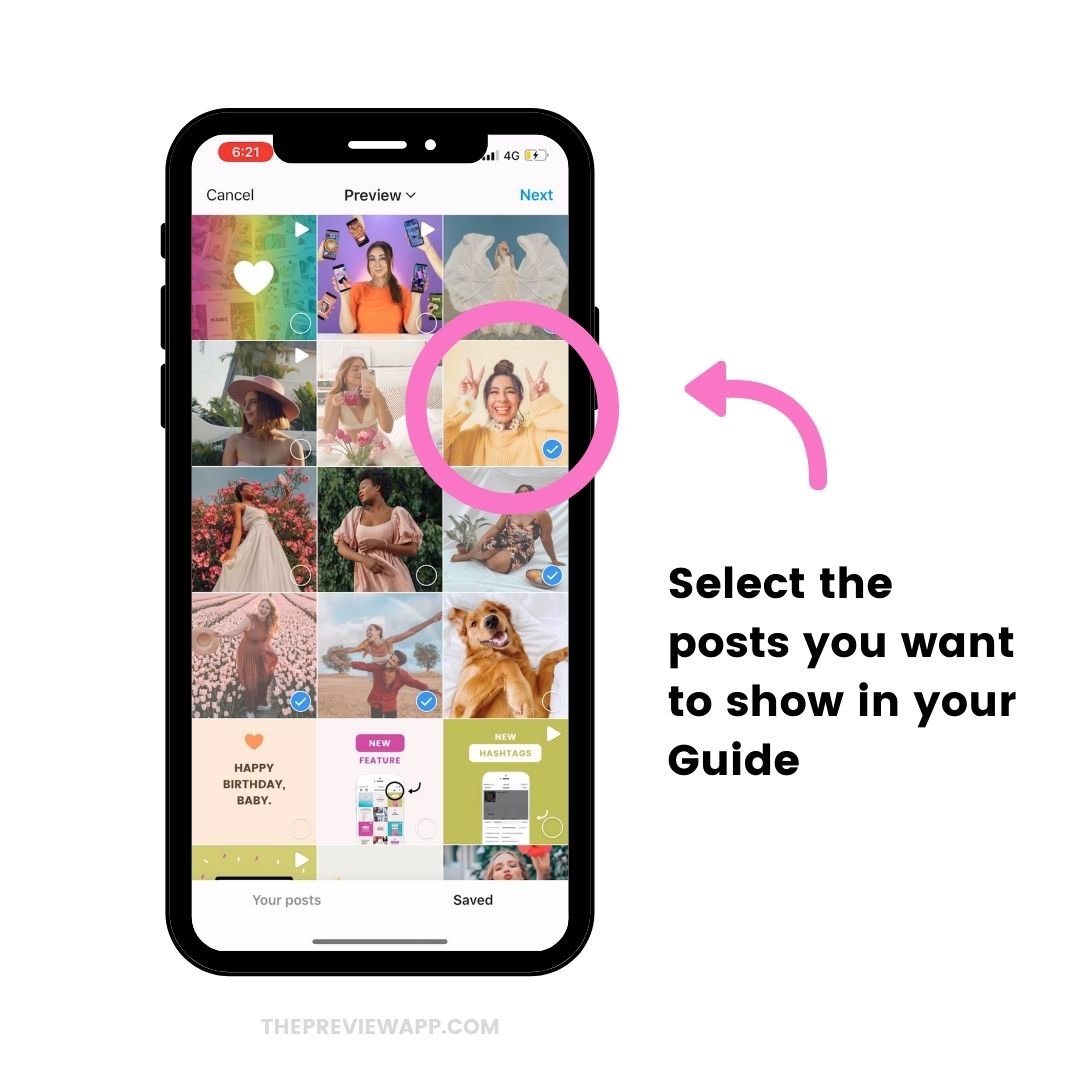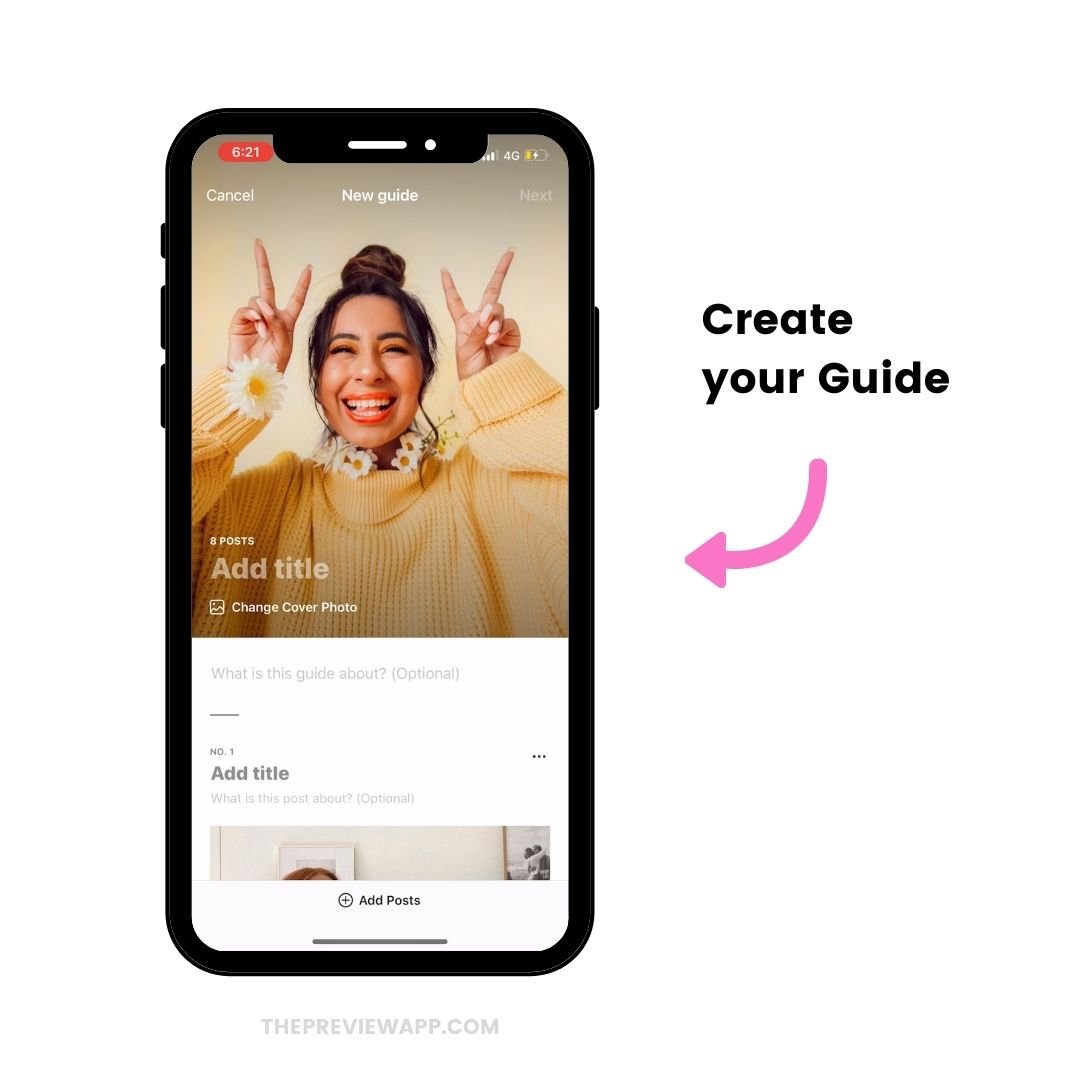 You can:
Add a title
Add an introduction
Add Text
Add more posts (if you want to add more images in your Guide. Note: you can only add images, photos and videos that you have already posted on your feed, or that you have saved using the Instagram "Save" feature. Which brings me to the next point)
Press on "Saved" to add other people's posts that you have saved.
Delete a post
Rearrange the order of the posts in the Guide
Post the Guide or Save draft to post later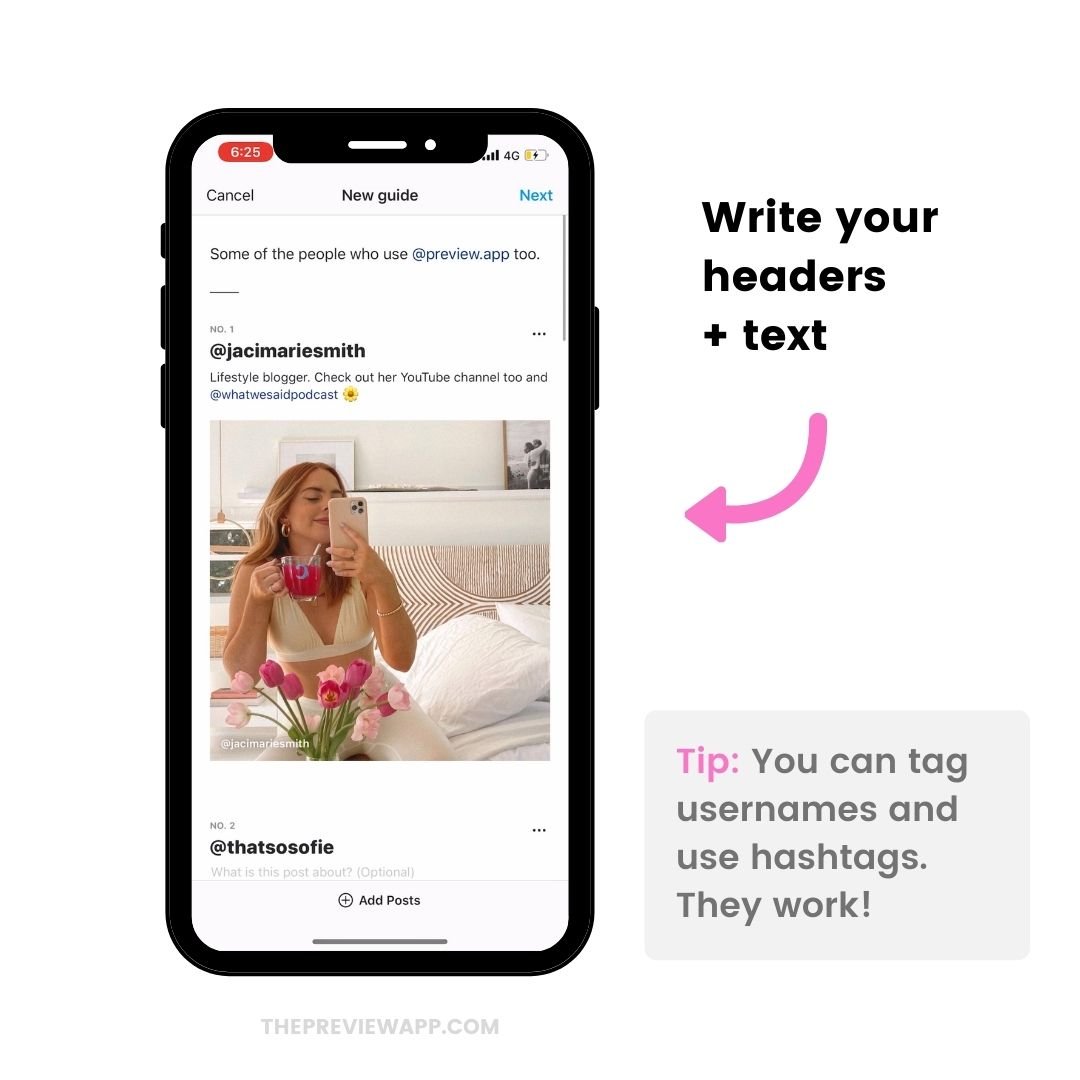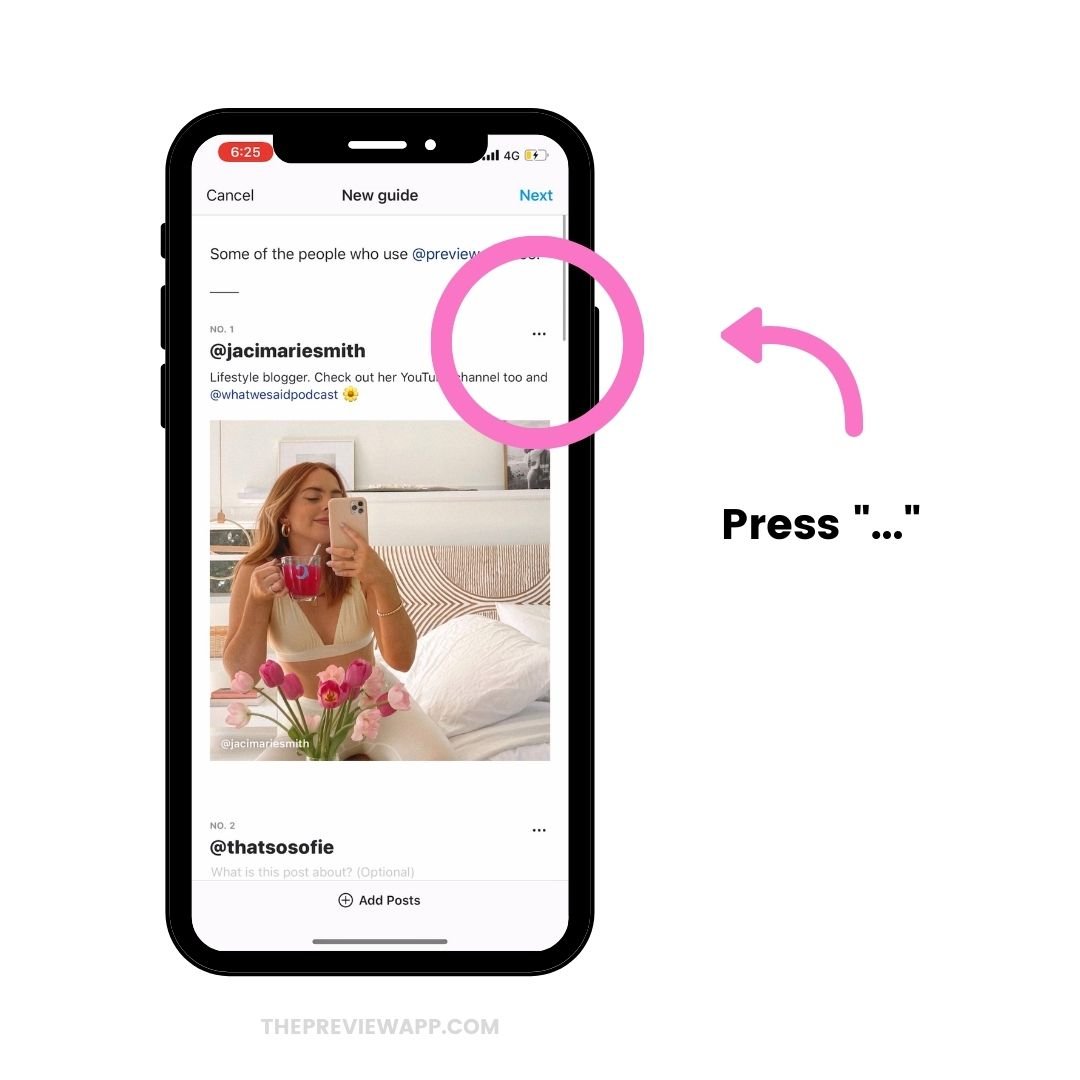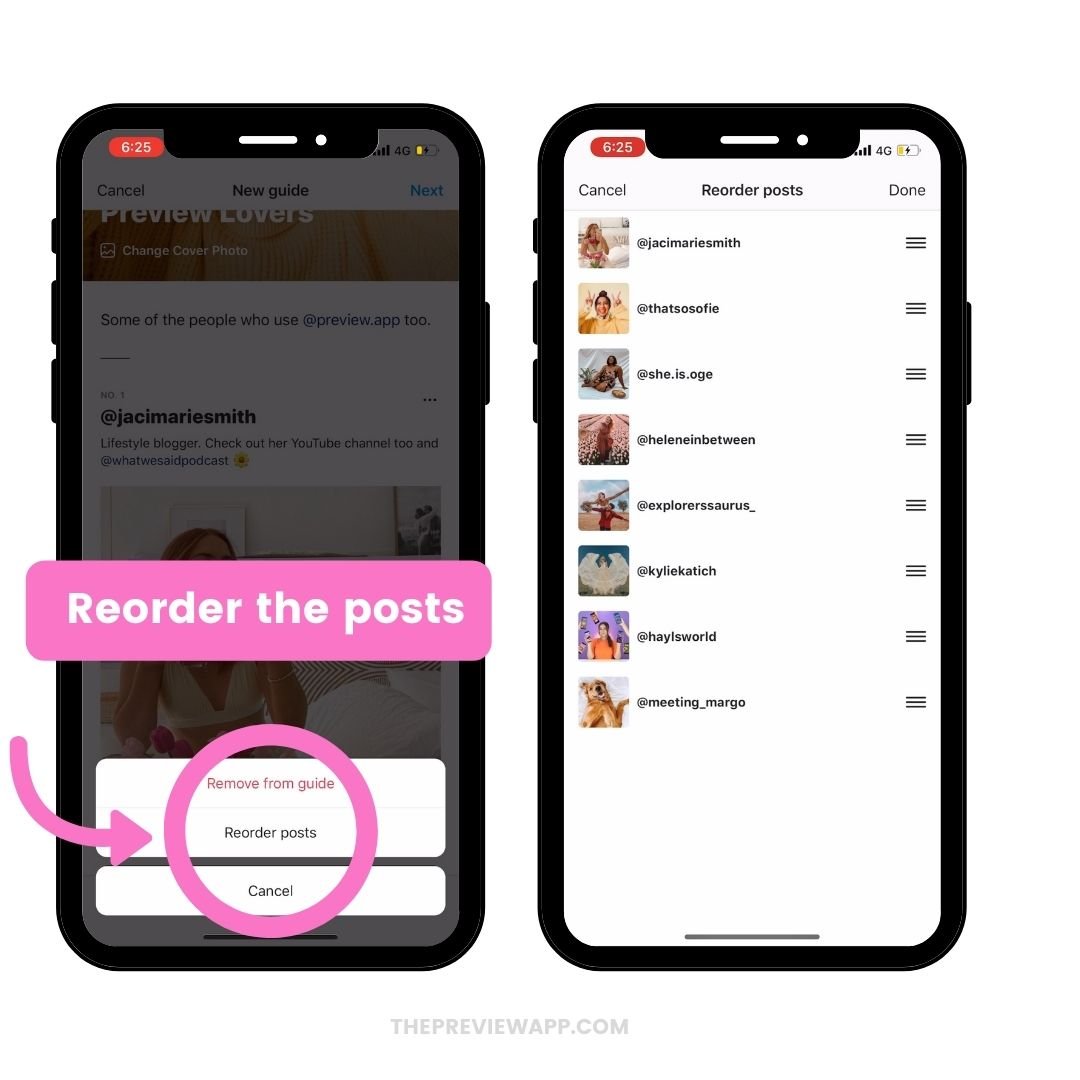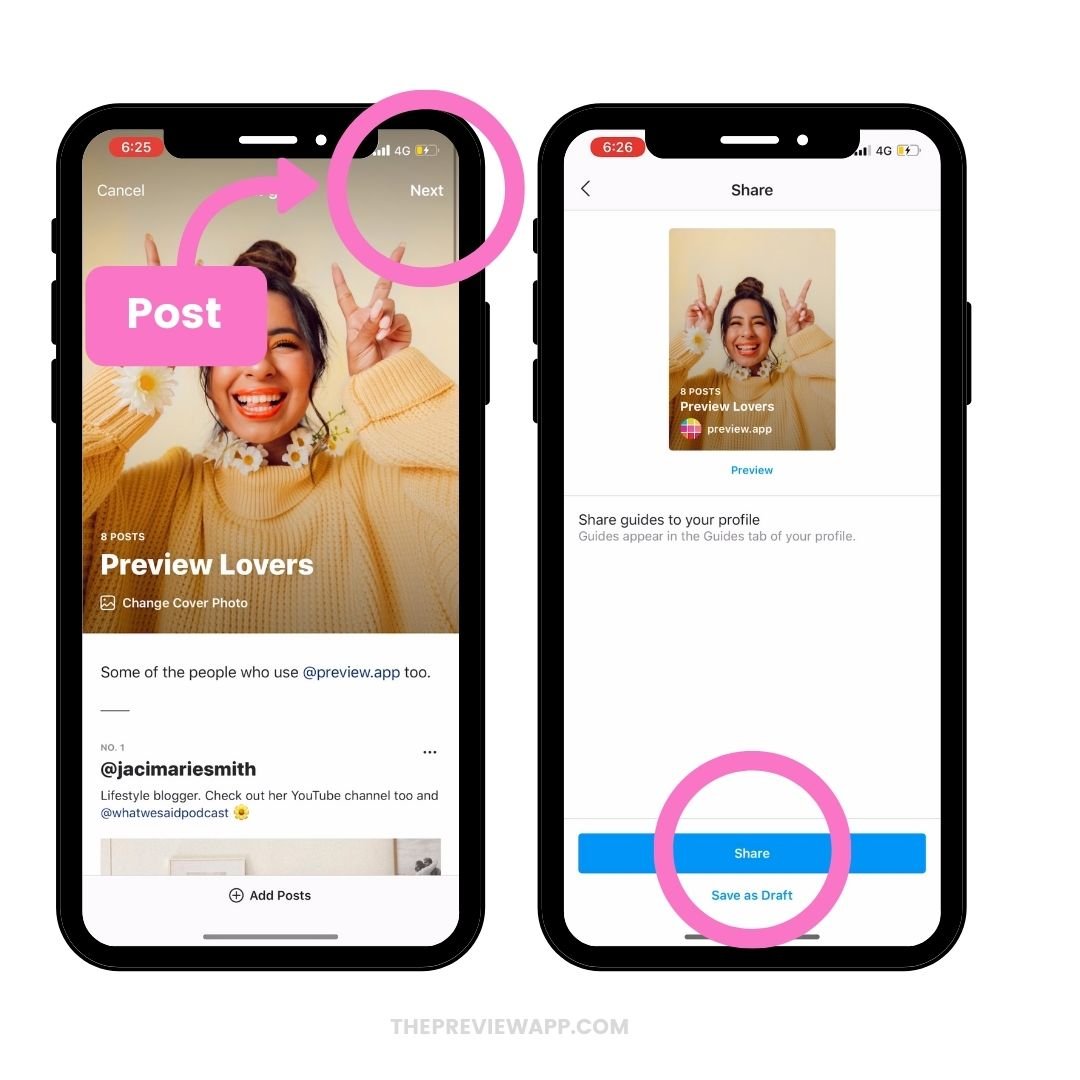 When you post the Guide, it will appear in the Guides tab: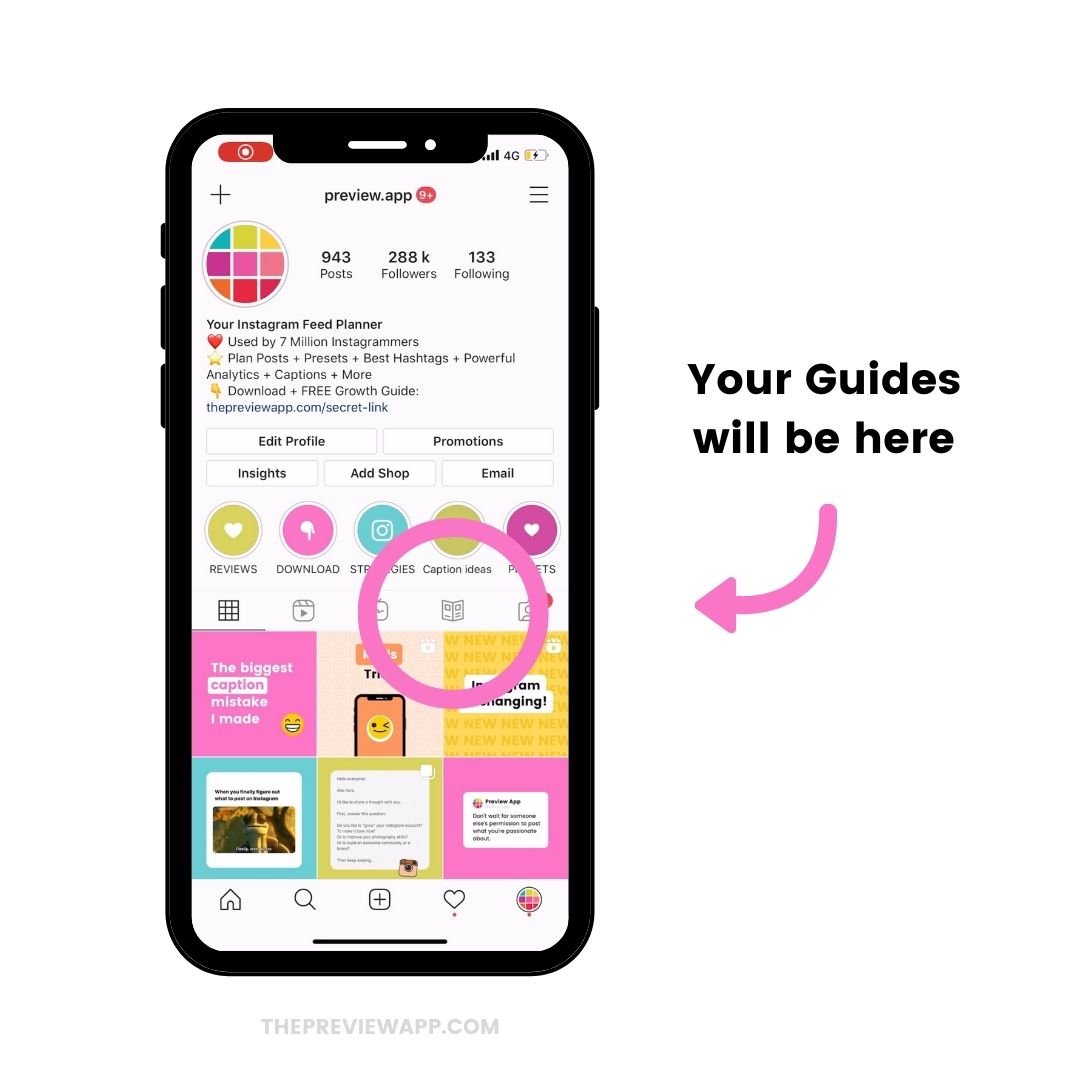 Sharing your Instagram Guide:
You can share the Guide in your Insta Story so your followers can see it. You can also send the Guide via DM (direct message).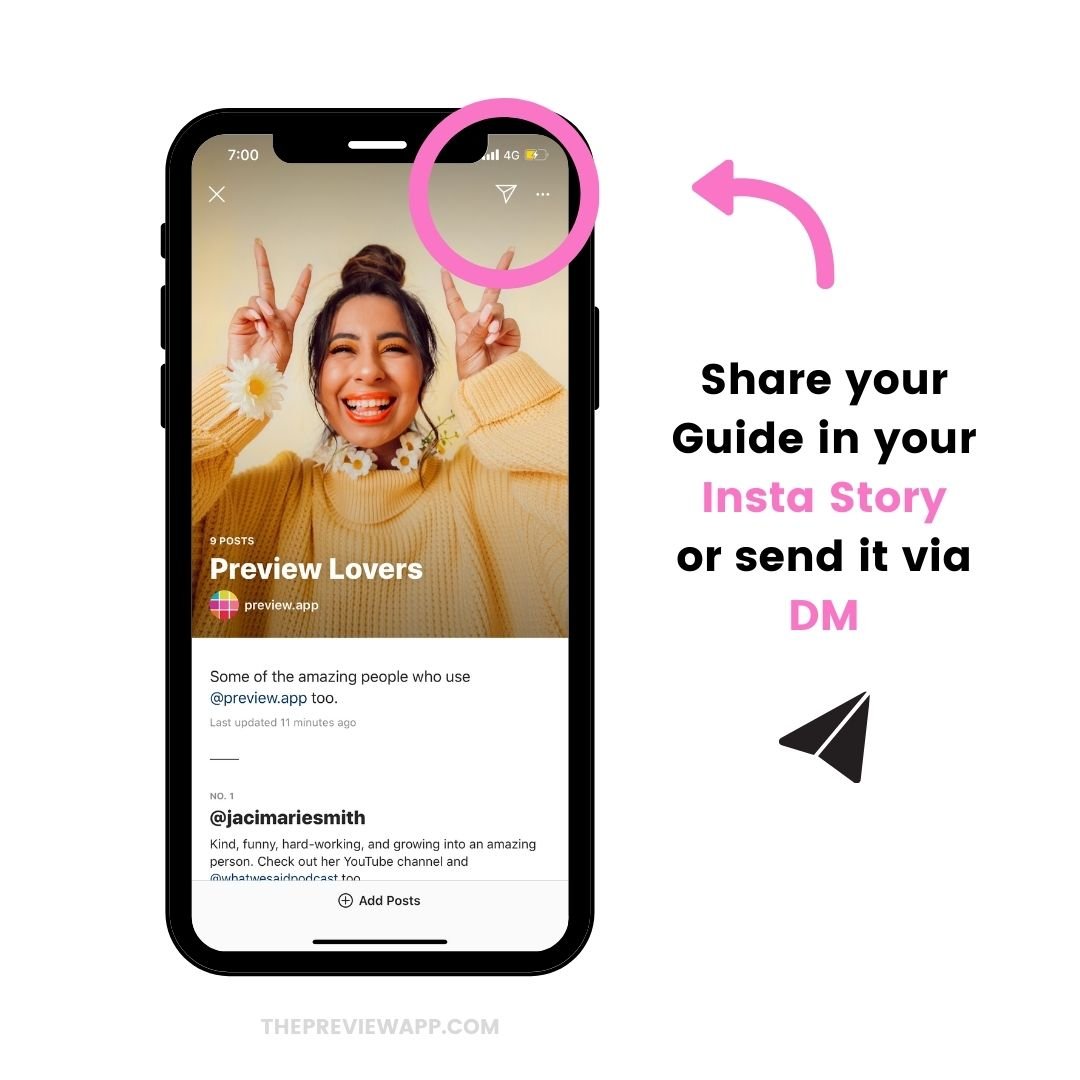 At the moment, there is no other way for people to find your Guide, unless they visit your Instagram account, or they see it in your Instagram Story.
Guides cannot be found through hashtags or on the Explore page, like normal posts, Reels and IGTVs.
At least not yet.
I suspect Instagram might create a way for people to find Guides on the Explore page, since they just released the new Search feature (more about this in the next blog post).
Tip:
Username tags and hashtags work in the Guides.
It means that you can write someone's username in the text of your Guide and people will be able to tap on it to see their profiles.
Hashtags also work and people can tap on it.
Let's look at some Instagram Guides ideas.
Instagram Guides ideas for bloggers and content creators
The great thing about Guides for you as a blogger is that you can:
Repurpose your Instagram posts (find old Instagram posts and bring them back to life)
Categorise your Instagram posts (example: different styles, different locations, different categories like fashion, food, home, etc…)
Link the posts of other brands, bloggers, influencers (great way to give shoutouts)
Collaborate with brands and shops to add them in your Guide
"Should Guides be more 'serious' than Instagram posts?"
As I always say: do what you want to do and have fun with it! Go with your gut feeling because there is no right or wrong with creativity.
Some of you might want to use the Guides feature to create more "serious" and "exclusive" content which will be amazing.
And some of you might have awesome ideas to create quick, fun blog posts, which will also be amazing.
Here are some Guide ideas:
About me: introduce yourself, share your story. This is great for new followers to find out more about you.
Reviews: Review products. You can collect your past Instagram posts where you talk about products.
Favorites: Share your favorites (favorite photos, places, friends, foods)
Ideas: Can you categorise your Instagram posts into "ideas"? For example: Photo ideas, post ideas, outfit ideas.
Stories: Can you share a story behind one of your photos?
Personal journal: Select some of your photos and write what has been on your mind or thoughts you'd like to share.
Weekly wrap: Every end of the week you can write about what it. What have you learned? What did you achieve?
Gratitude journal: Everyday or once a week, you can write 5 thing you're grateful for
Monthly favorites
Inspiration: share other people's posts that inspire you, photo ideas.
Shoutouts: Give a shoutout to some of your favorite Instagrammers
Motivational Quotes: Share a Guide just about "Motivational Quotes" you've saved or that you posted on your feed.
Product Guides
About Product Guides:
Your Guide could be featured by Instagram on the Instagram Shop tab.
This means this is a new way for you to get more exposure on Instagram, and collaborate with shops.
Not a lot of people are doing this right now, which means there is not much competition. You could be one of the first people to write a Guide that gets featured.
It's definitely something you can try if you want to grow your account.
How to create a Product Guide?
Use the "Product" option when you create your Instagram Guide: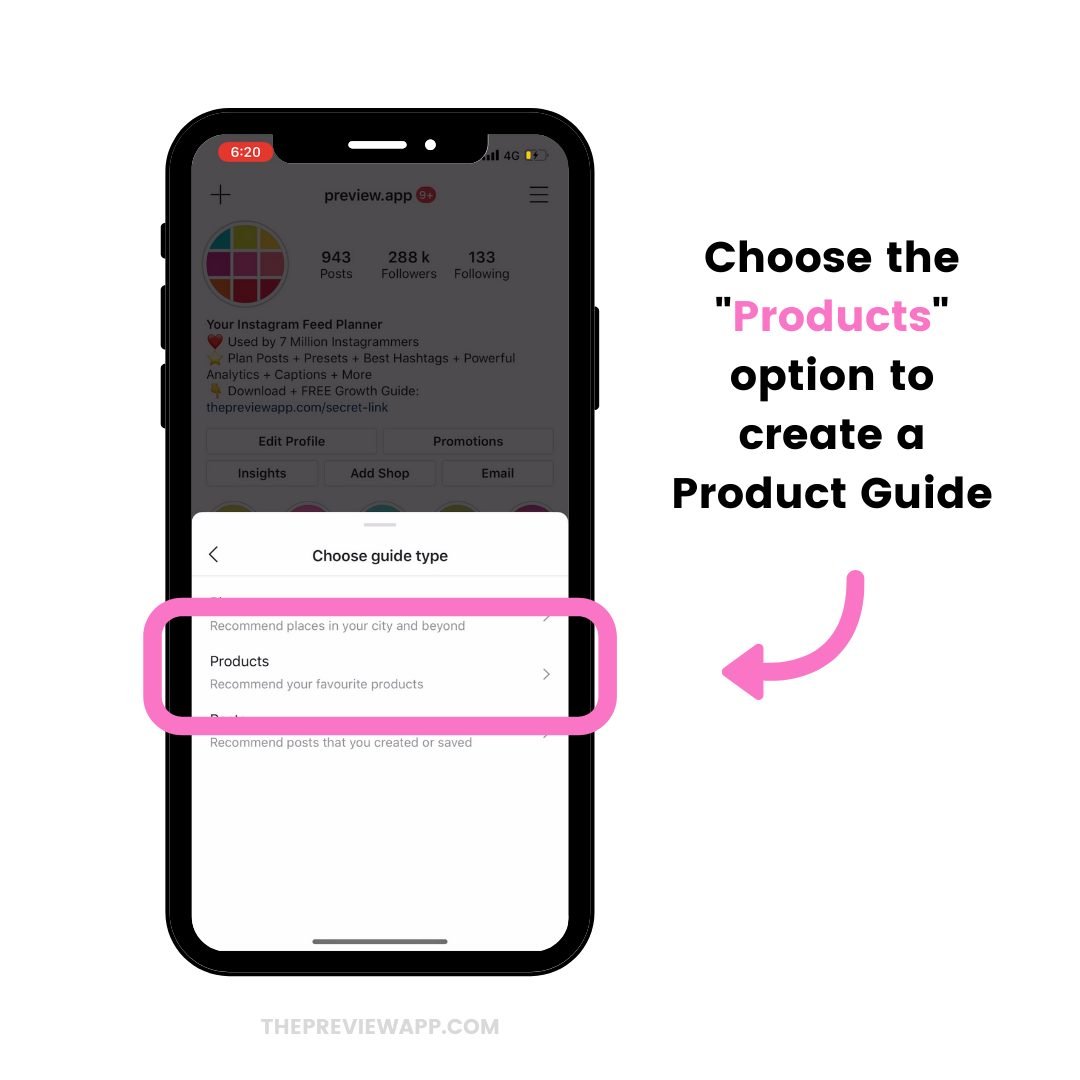 Instagram Guides ideas for Businesses
If you are a business owner, you can also create a Product Guide.
Best sellers
Your Customers' Favorites
Behind the scenes story
Gift Guide (great for special holidays like Christmas, Mothers' Day, etc…)
Collections
Other people's posts of themselves using / wearing your products
Tutorials
How-To's
FAQs: Answer the most asked question
What do you think about this new feature?
👍 or 👎?
Would you use it?
I'd love to know your thoughts!
And if you want to see examples of Instagram Guides: check out our account @preview.app.
See you over there!
– Alex