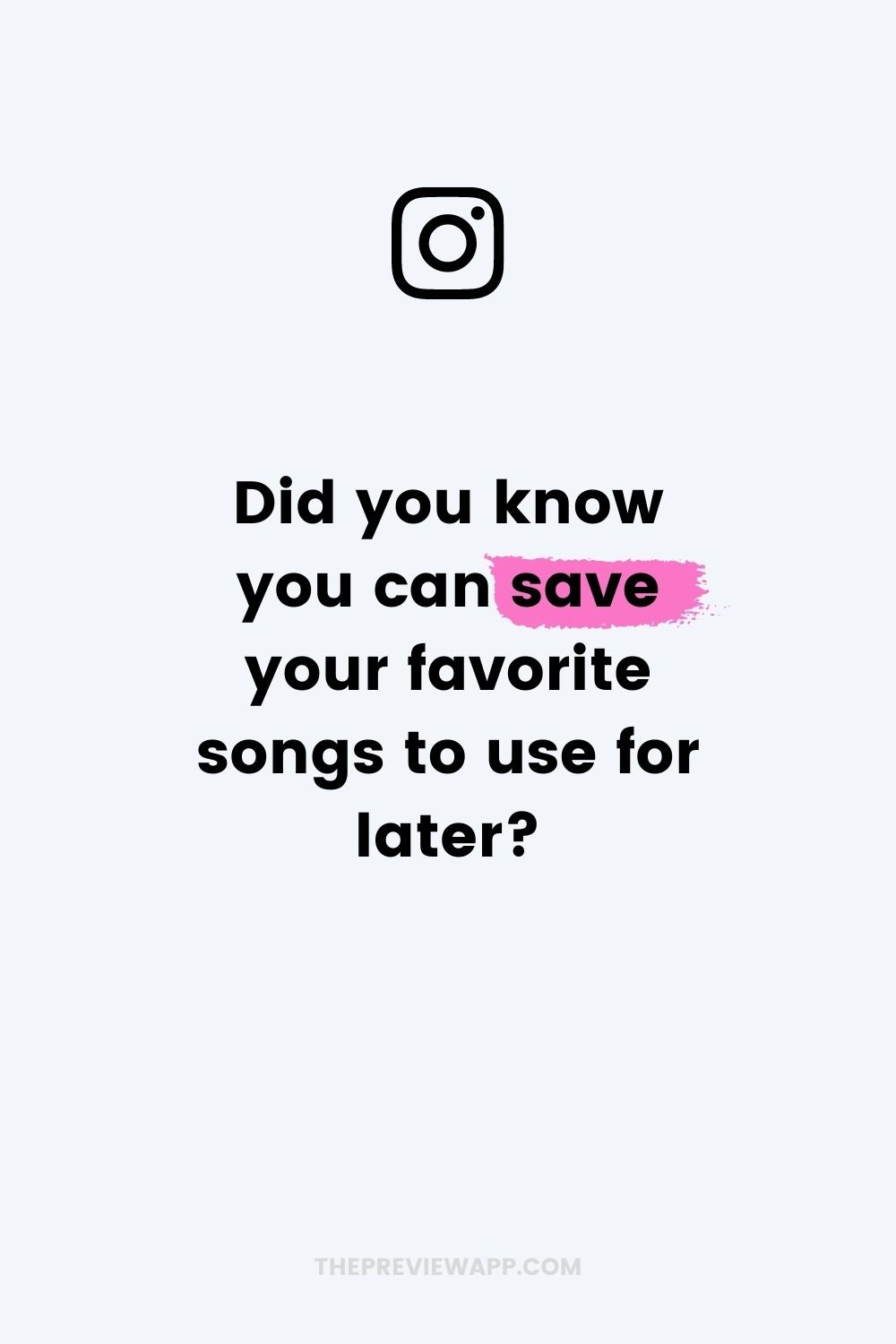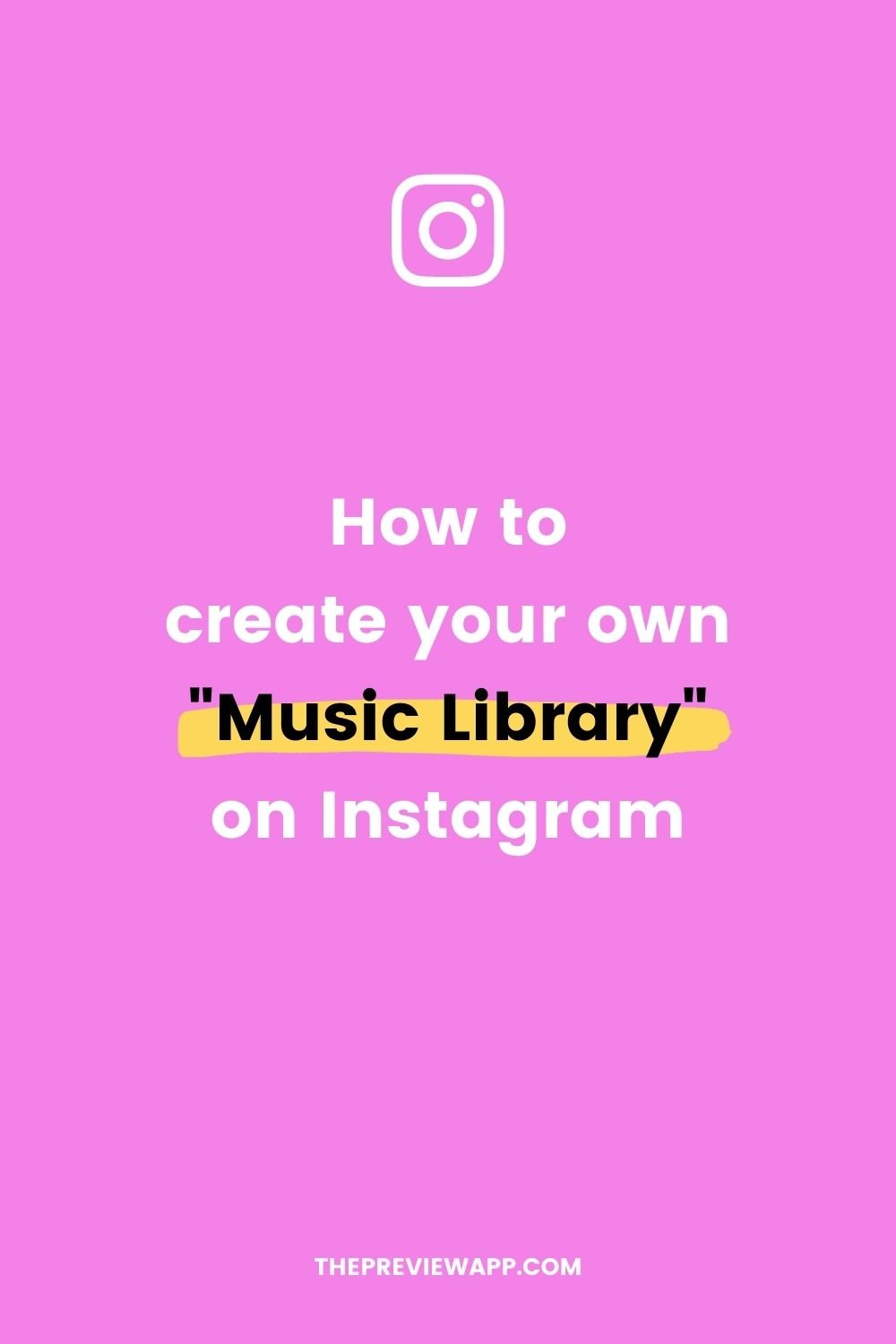 There's a new "Saved" music feature on Instagram.
It allows you to save your favorite songs and audio so you don't have to look for them all the time.
It's like an "Audio Library" or a "Playlist" that you can create.
This feature is awesome if you want to use the songs you hear when you're watching other people's Reels, or you like using the same songs to keep the same vibes in your videos.
You might have seen this new feature in your Instagram Reels already, but you might not be too sure how to use it.
You can see this new "Saved" folder under the "Music" option: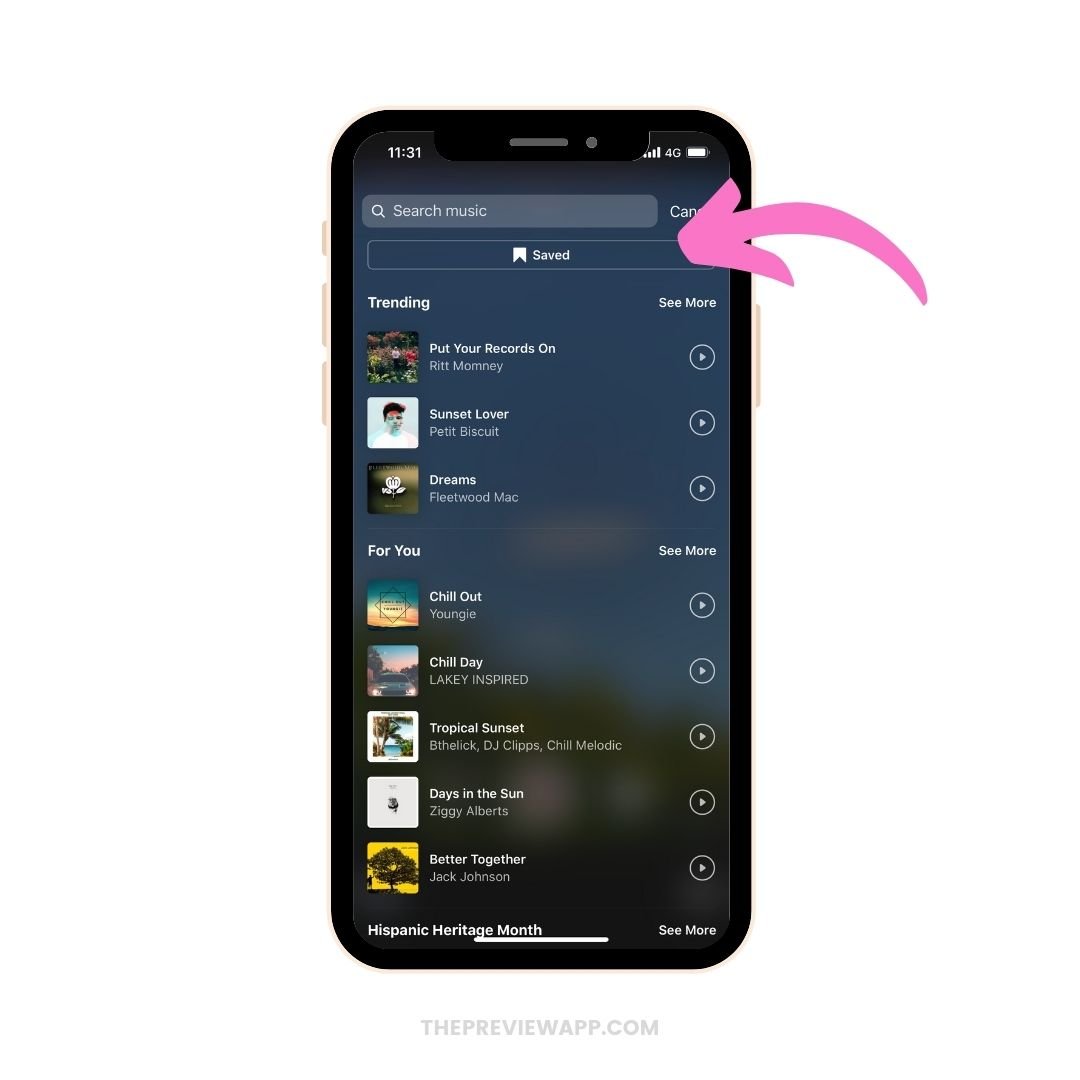 But at the moment you can't save a song straight from the Music feature itself.
You have to use another way to create your own "Saved" music folder.
Here's how to use the "Saved" music feature:
1. Find a Reel with a Song you like
First, find someone's Reels with a song you like.
It doesn't have to be an actual song. It can be someone's original audio. Or an audio they found on TikTok or recorded themselves.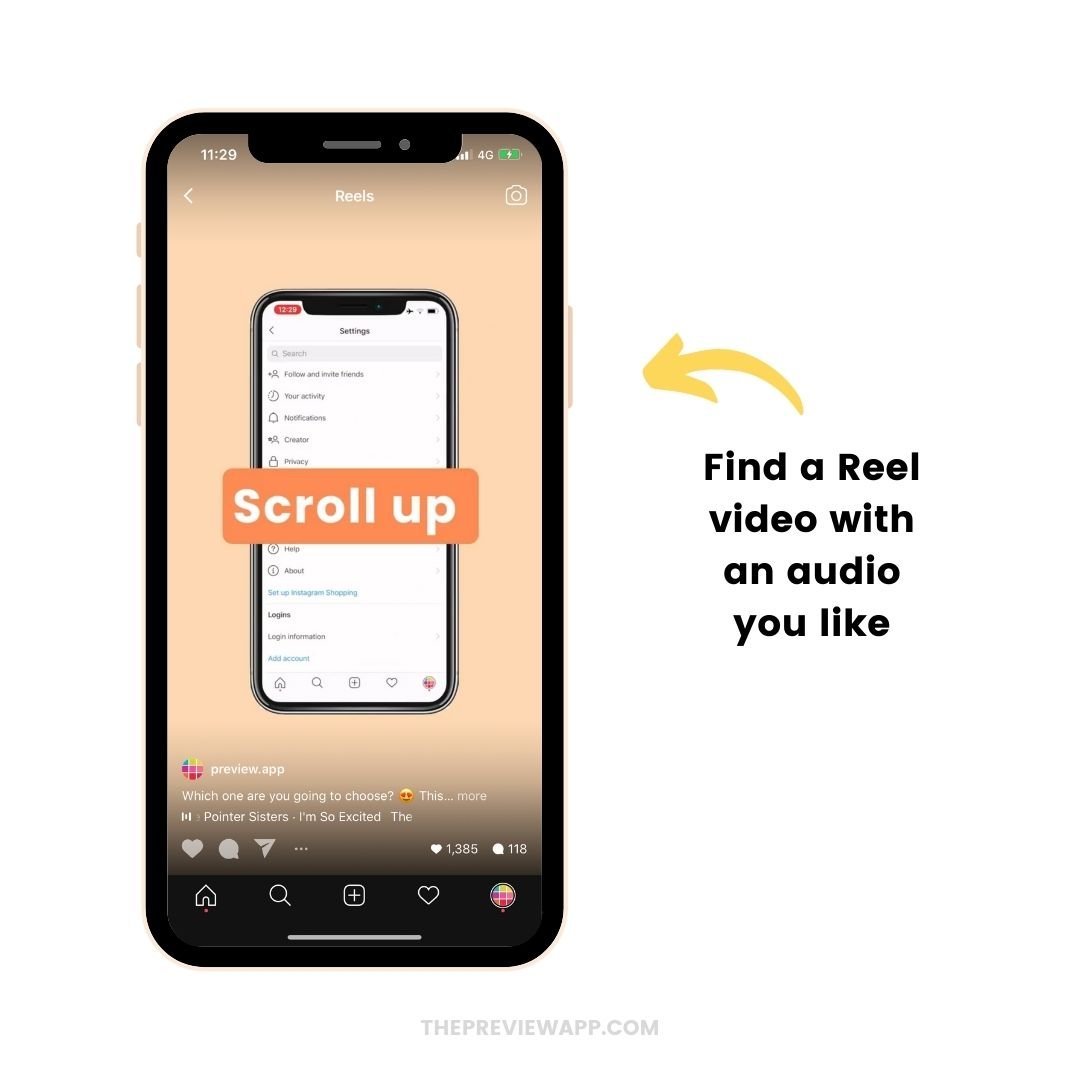 2. Press on the Song Title
Then, press on the song title at the bottom of the screen.
This will open up the song's page.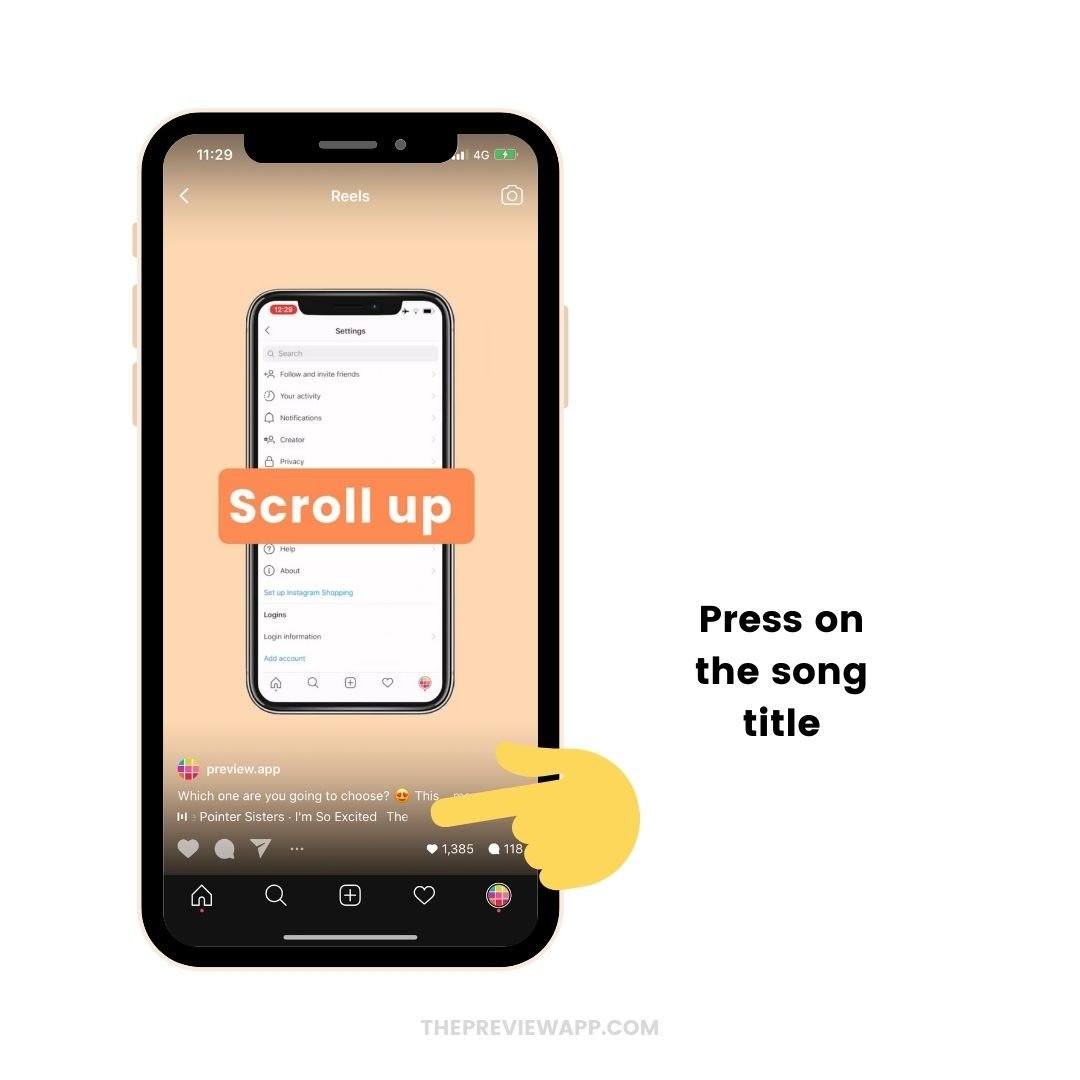 3. Press on the "Save" button to save the music
This is how to use the Saved music feature.
All you have to do is tap on the save button (the bookmark).
Once you press this, the song / audio will be automatically added to your Instagram Music Playlist.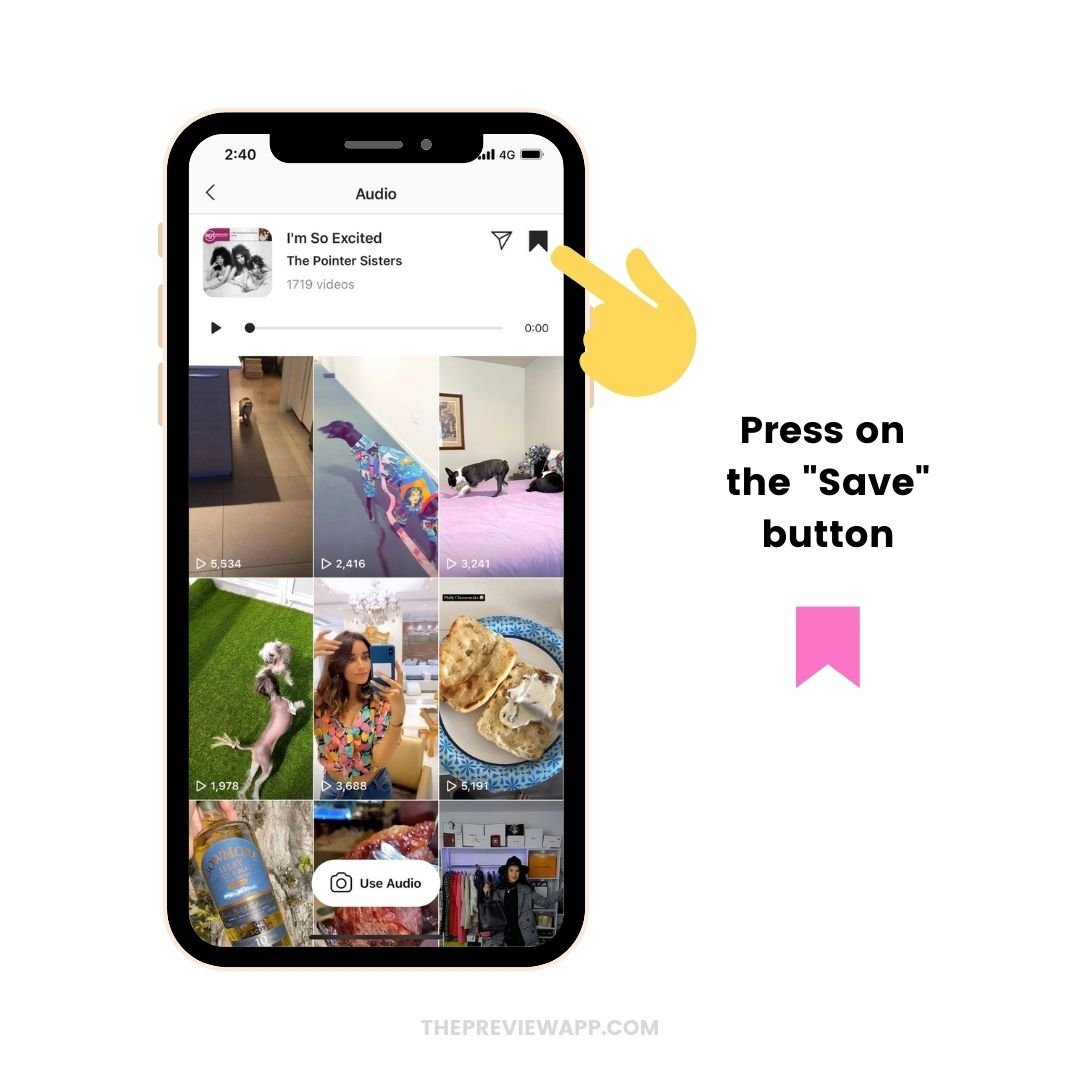 4. Open your Reels editor and press on the "Music" feature
Ok, how to use the "saved" music now?
Just open your Instagram Reels editor (via your Insta Story screen)
Press on the "Music" button to select your music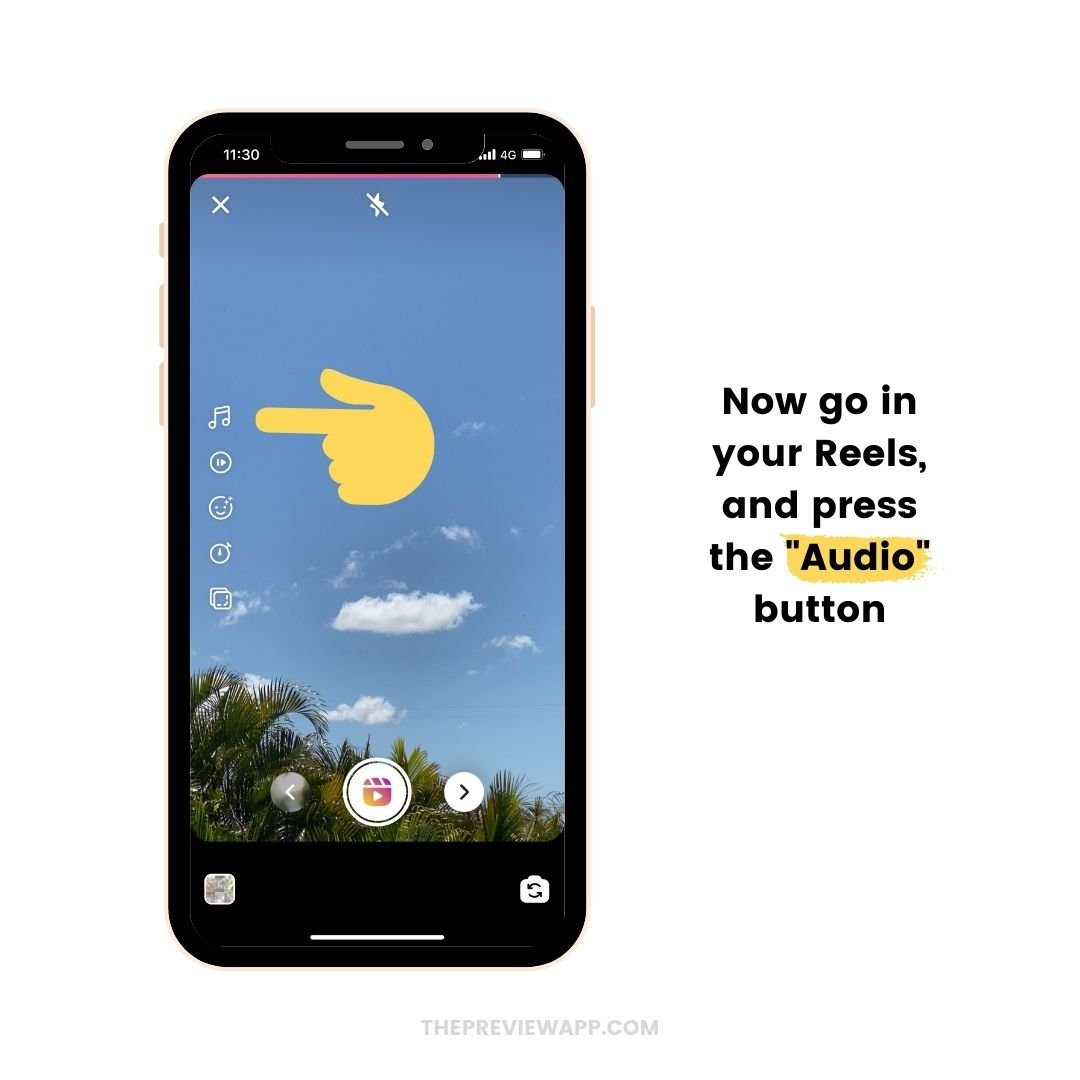 Once you have open the Music feature:
You will see the "Saved" folder
Press on it
Choose one of the songs you saved
Done!
Record or upload your Instagram Reels, and you're good to go.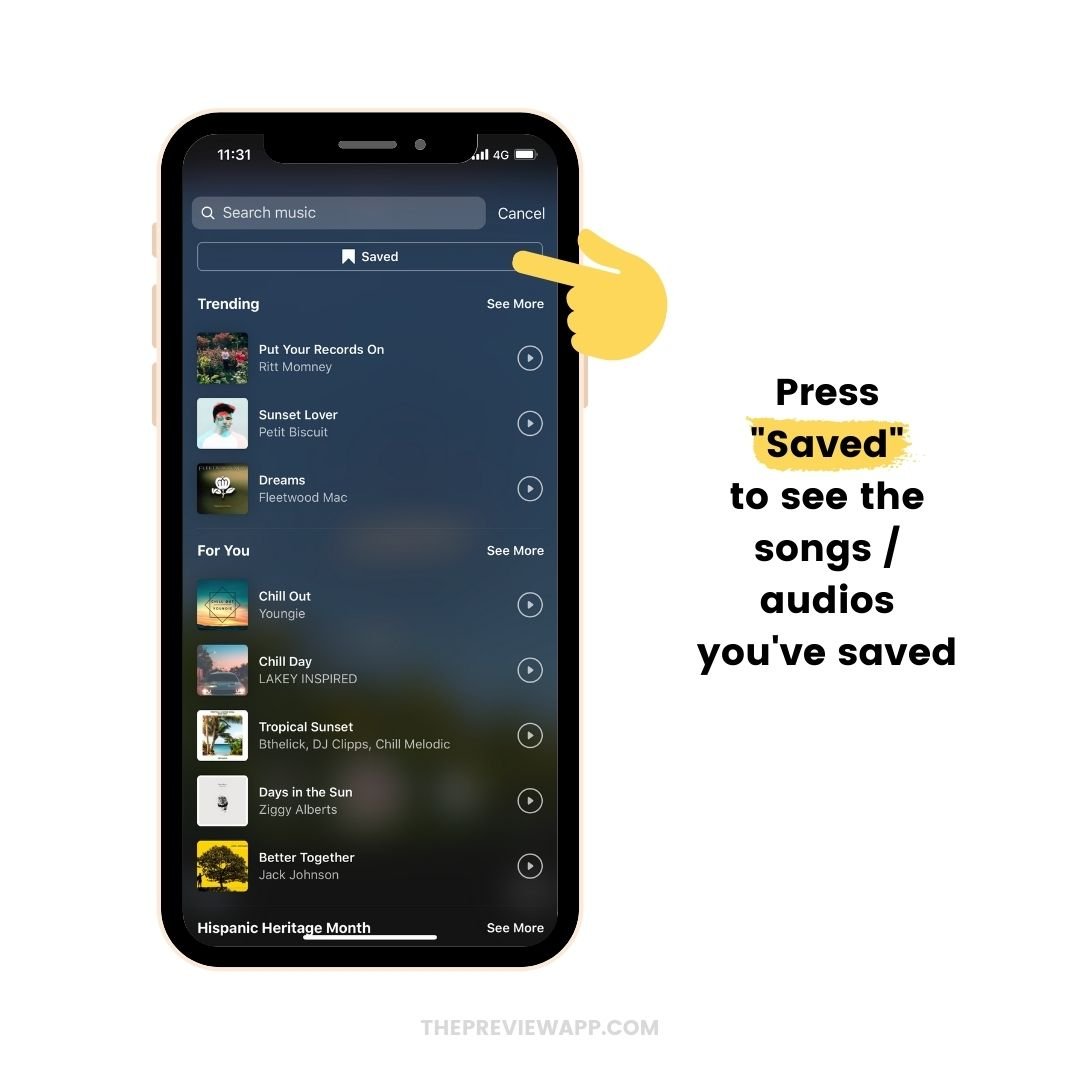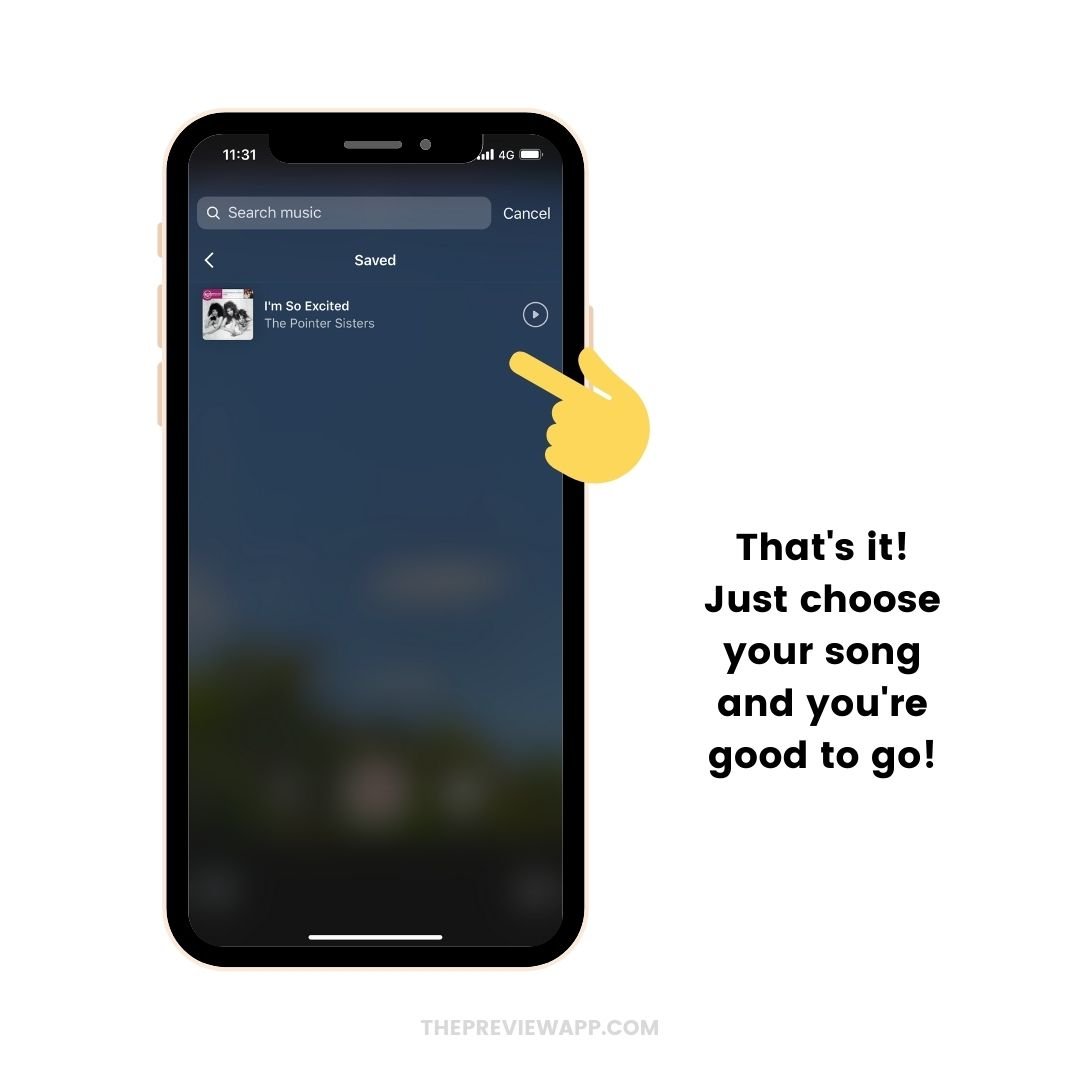 At the moment we can't "unsave" a song from the Music feature in Reels.
The only way to "unsave" a song or an audio is by doing the exact same steps again:
Open someone's Reels with this song again
Tap on the song title at the bottom of the screen
Un-select the "Save" / "Bookmark" button
The song will be removed from your "Saved" music feature.