Which one should you focus on: Insta Stories or Instagram feed?
Is the instagram feed dead? Is everybody using Insta Stories only?
Here's the trick to grow your account: Your Insta Stories should complement – not replace – your Instagram feed.
People usually follow you first, before they start watching your Insta Stories
Your Instagram feed is the starting point
Think of your Insta Stories and Instagram feed as two different platforms
They play different roles
You can achieve different goals
Your Insta Stories disappear after 24 hours
Your feed is fixed
But does Instagram still care about your posts?
Let me explain:
Instagram still cares about our Instagram Feed
Your Instagram feed is NOT dead. Instagram still cares about it.
In fact, they released 2 new features to help your grow your feed:
"Follow hashtags": people will see your posts if you use a hashtag they are following
"Recommended for you": people will see your posts in their home feeds
Instagram is actively promoting these new features. This is what I see when I scroll down my home feed: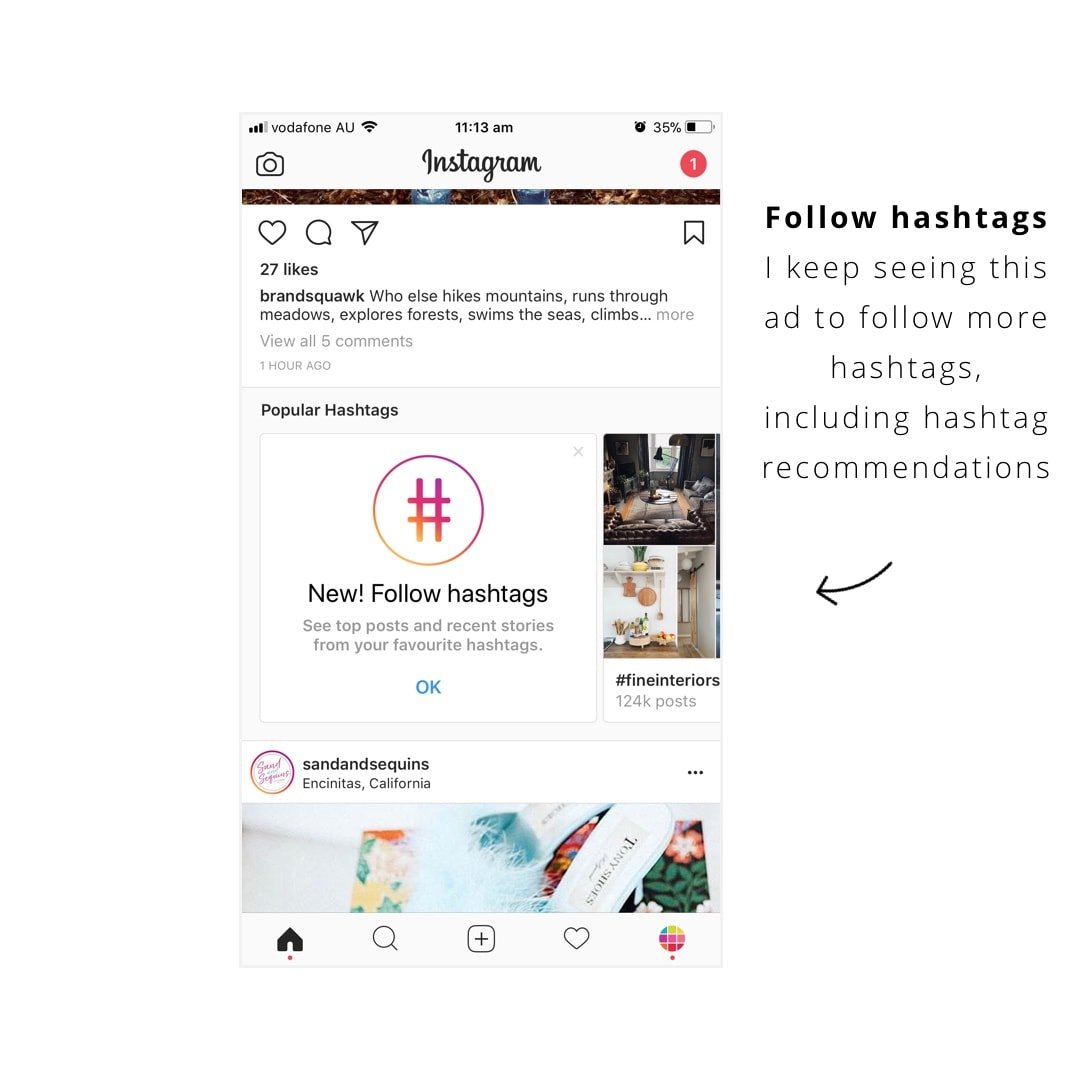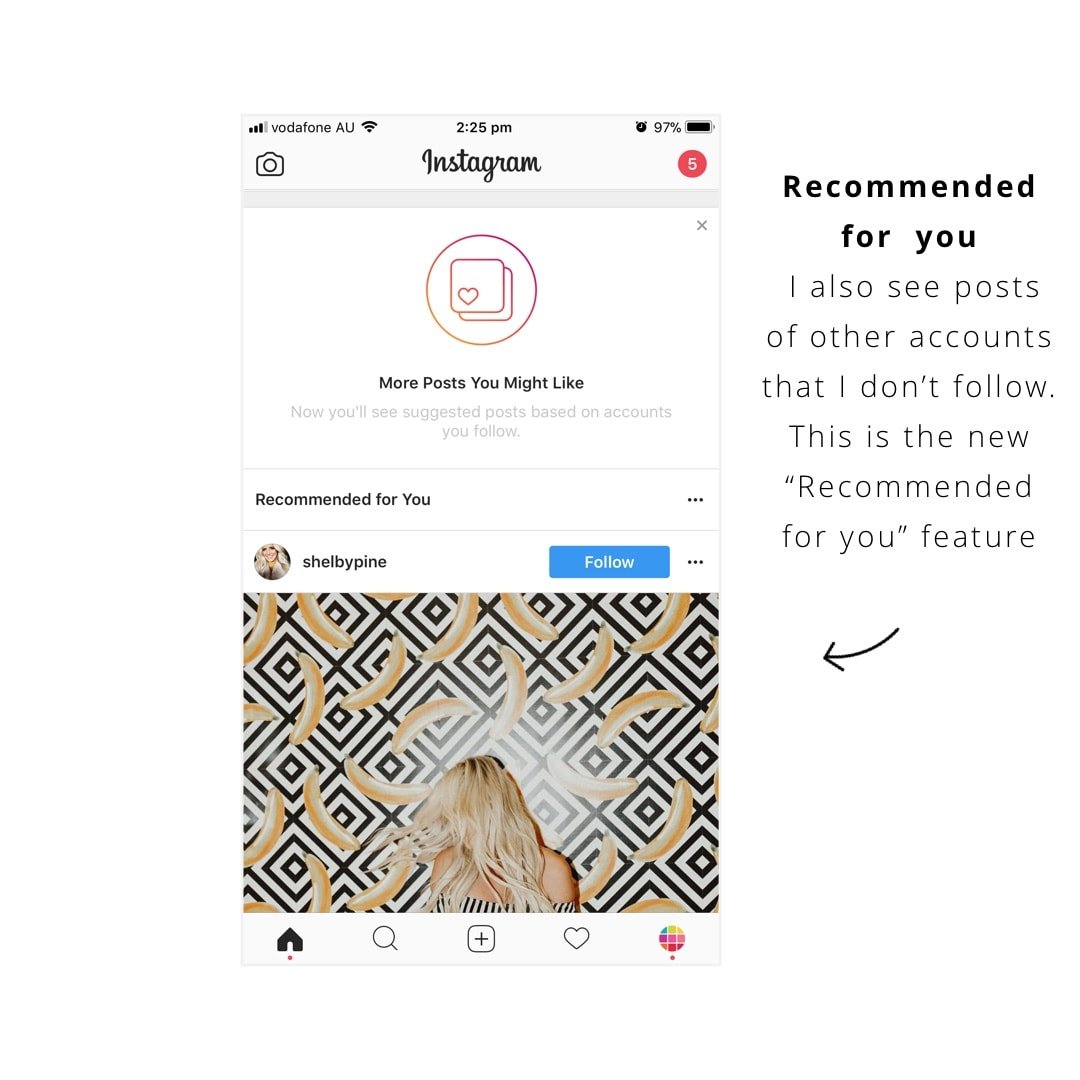 This shows that Instagram still wants you to post photos and videos. Your content can be discovered by EVEN MORE people than before. So keep posting. Keep using the right hashtags.
Your Instagram feed is how people find your account
Your Instagram feed is how people find you. Thanks to your photos and videos, your Instagram account is searchable on Instagram. How cool?!
Let me explain.
People will search on Instagram when they're looking for something (example: wedding dress, vacations, letterboard…)
They type hashtags and keywords on Instagram
They scroll through Instagram posts to find what they're looking for (it could be you)
Instagram posts = fixed = they don't disappear. You have to make a great first impression. Your Instagram theme is your visual personality, your selling point.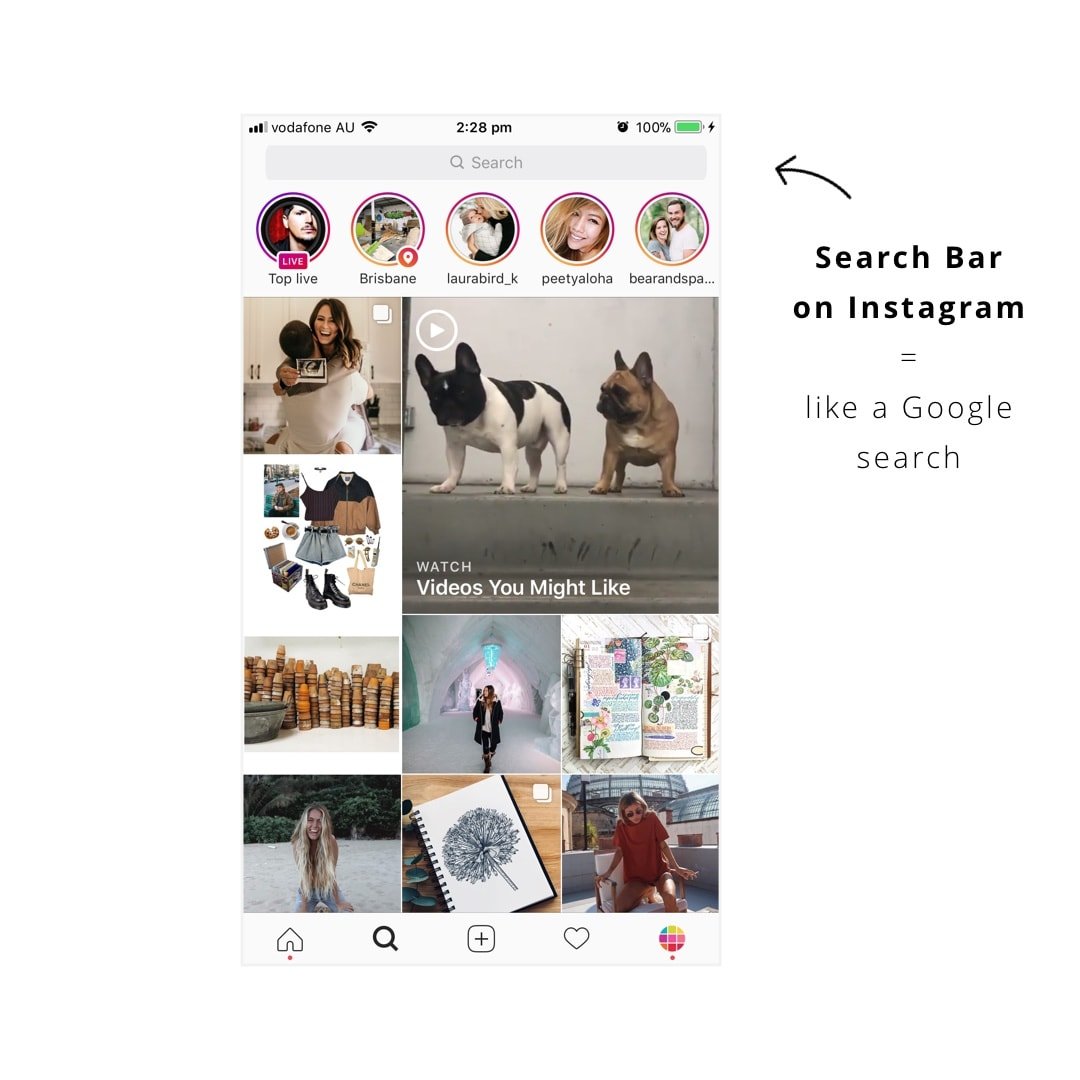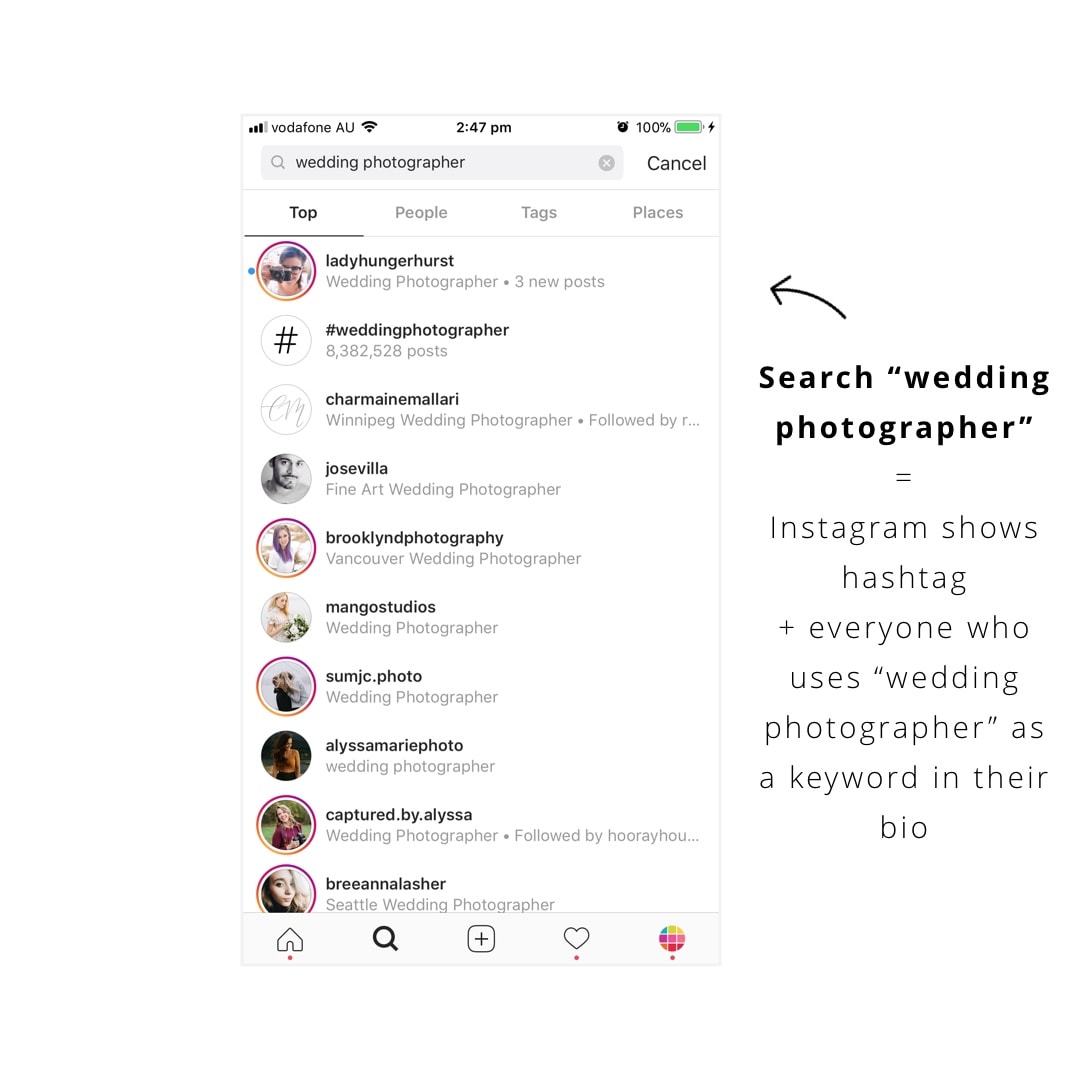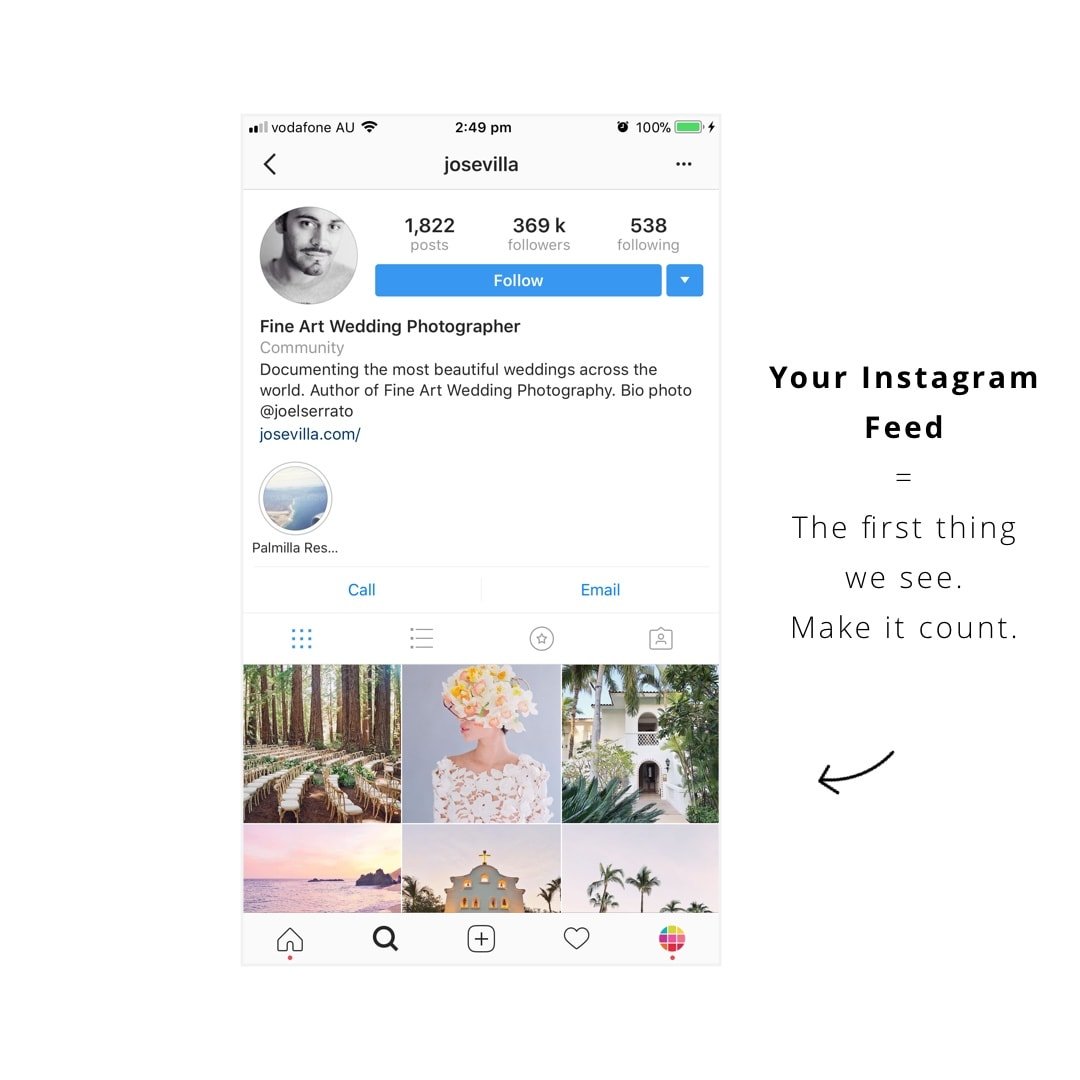 What if people don't search on Instagram?
It's all about your individual post. An Instagram post is usually the first thing people see:
They see a cool photo or video
They check out your page
You have a cool page? Awesome! You caught their attention and they might follow you
A single Instagram post has a lot of power
Your Instagram post can appear on more than 30 (!!) different places on Instagram. Yes, 30.
The Explore page
The Hashtag pages

The more hashtags you use, the more people can find your account.
You're allowed to use 30 hashtags per post

The Location page

If you use a location tag

People's home feeds

If they follow you
If they don't follow but they follow a hashtag you use
If you appear as a "Recommended" account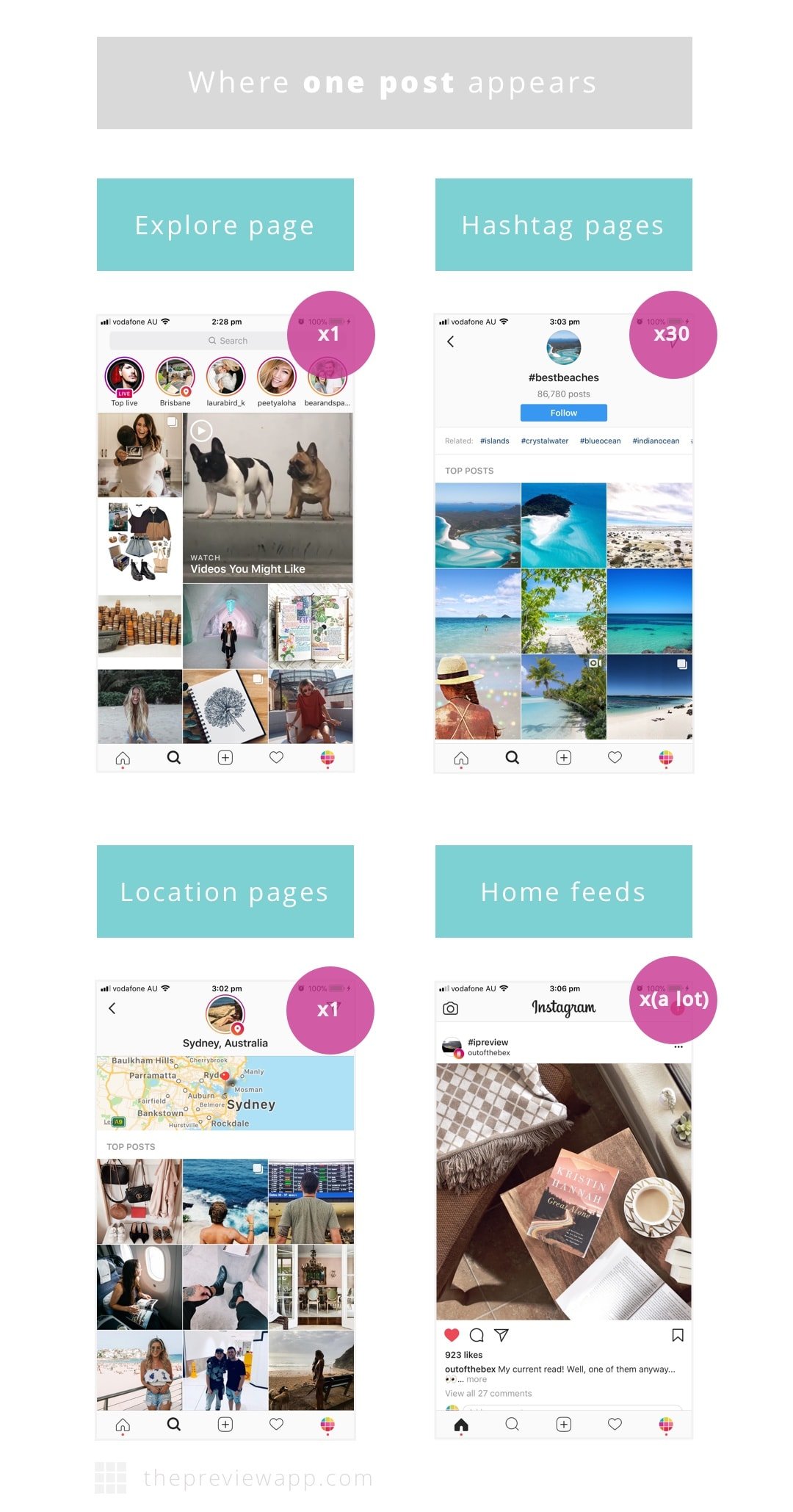 I also have to add that:
Your posts stay around longer than a day
They have a long "shelf-life" if you use the right hashtags and have good engagement
If your posts makes it in the "Top 9", it can stay there for days
I've seen videos on my Explore page that are 1 week old (amazing!)
So keep posting high quality, engaging content. And use the right hashtags to make it easy for people to find you.
Can you see the beauty of your Instagram feed? Your Instagram feed has a lot of power to grow your account.
Let's talk about Insta Stories now.
Insta Stories are completely different
This is a fact: Insta Stories disappear.
Insta Stories disappear after 24 hours
People who are watching your Insta Stories are usually people who are already following you
So having a good Instagram feed is a very important first step
Of course you can add hashtags and location tags in your Insta Stories – BUT there are 3 things you need to know:
Not many people go out of their way to watch Insta Stories on location and hashtag pages
Instagram selects which Insta Stories make it on their hashtag and location pages (so you might not even appear)
Use Insta Stories to stay in touch with people, give news, show a day-in-your-life, behind the scenes, and other fun things.
A great example is Helene from @heleneinbetween:
Her Insta Stories: Watch her Insta Stories to follow her around during her travels. She shares her behind the scenes when she's getting ready for her adventures or writing new blog posts.
Her feed: She uses her feed to highlight her favorite moments, places and travel tips. Her feed looks like a travel journal.
Her Stories complement – but does not replace – her Instagram feed.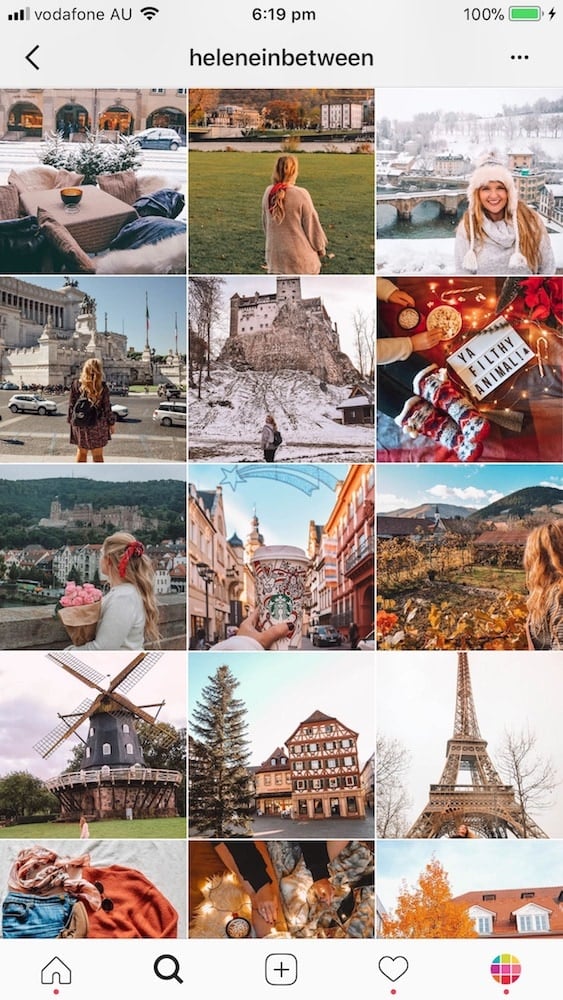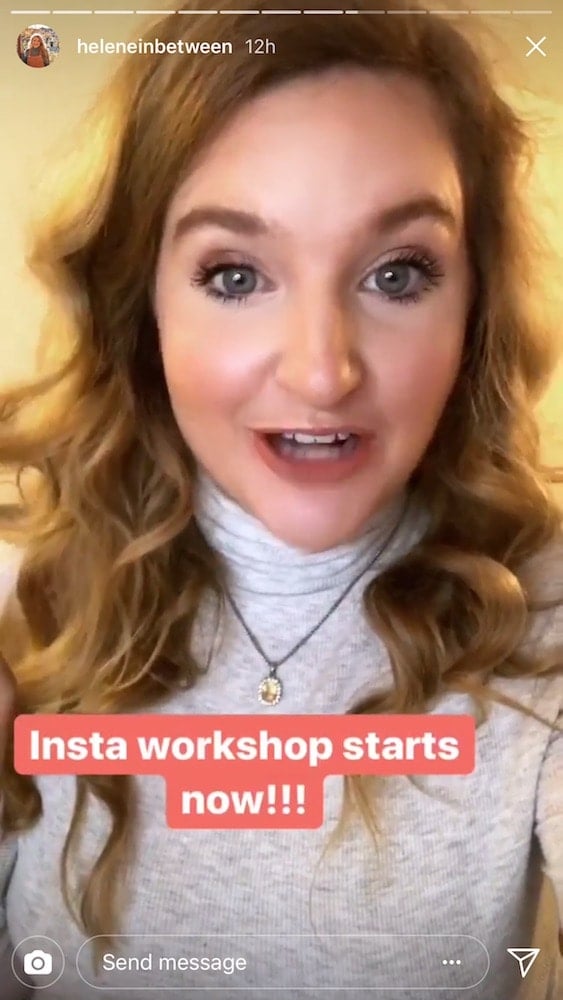 So which one is better? Insta Stories of Instagram feed?
I say they both play different roles.
Think of your Instagram feed as the cover of a book: it is fixed. It's your free advertising. People look at it first before buying it and reading it. So you have to take care of it.
Your Insta Stories are the pages of the book: every day a new page, a new chapter, a new story.
Your Instagram Feed and Insta Stories are two amazing tools Instagram gives us.
I hope this article made you fall in love with your Instagram feed all over again and that you are excited to create! Please leave me a comment below if you have any questions.