Do you want to see your Instagram engagement rate for all your posts? And your hashtags?
Let me show you. Everything is inside Preview app.
If you don't know what it is, Preview is an app to schedule your feed, find hashtags, edit photos, etc… and it also has an Instagram Analytics section.
Preview app shows you the engagement rates for your posts per day, week and month.
This is what I'm going to show you:
Instagram analytics in Preview
Your Instagram engagement rates
Engagement rate growth
Hashtag engagement rates

Hashtag group engagement rates

Ready?
Let's start.
1. Go in your Instagram analytics in Preview app
What you see below is my scheduled feed in Preview app.
To see your Analytics:
Press on the "bar charts" icon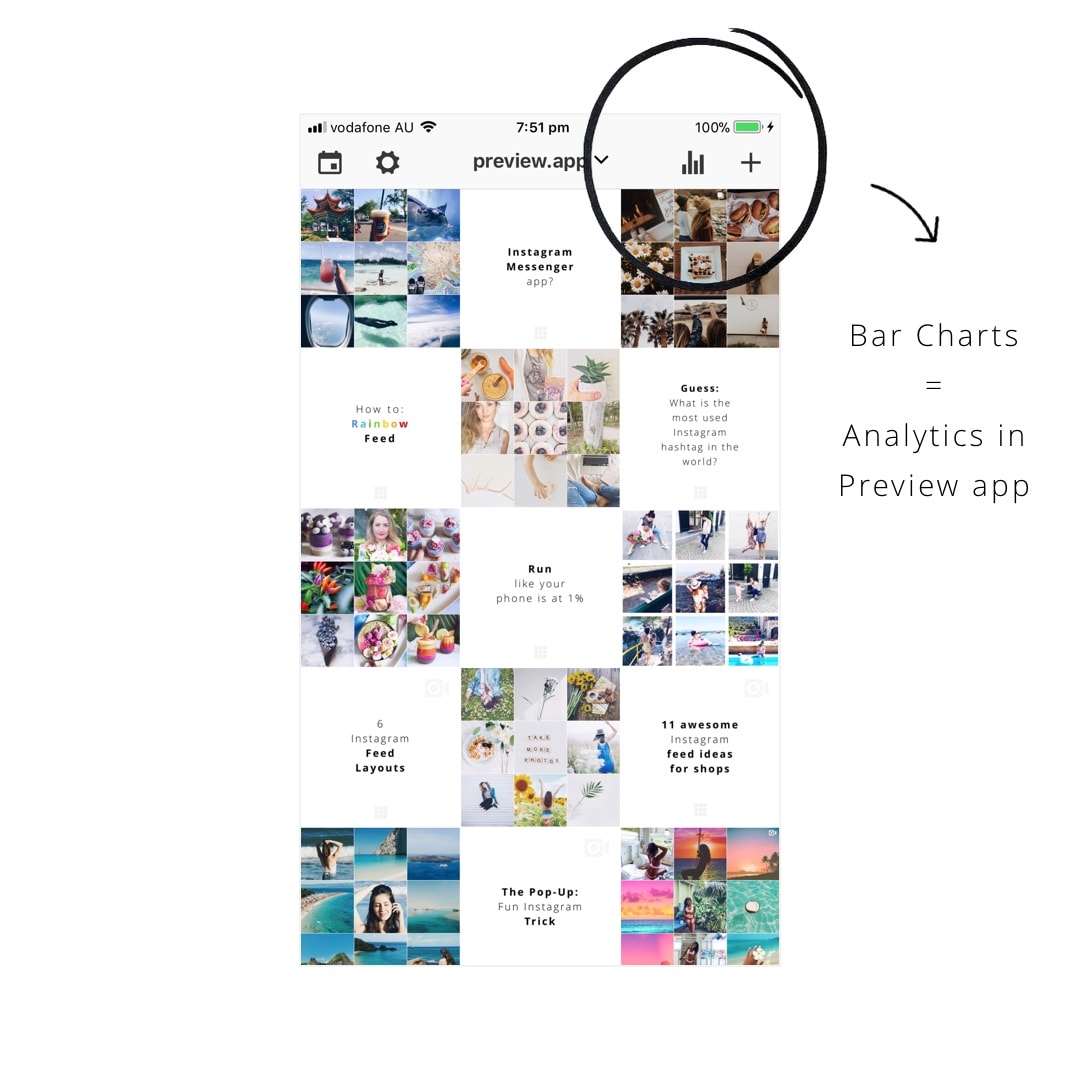 2. Your Instagram engagement rates
Straight away you will see your analytics for your:
For each one of them you can press on "See More".
After you press "See More" you will see detailed analytics about your posts.
You can see your analytics per day, week or month.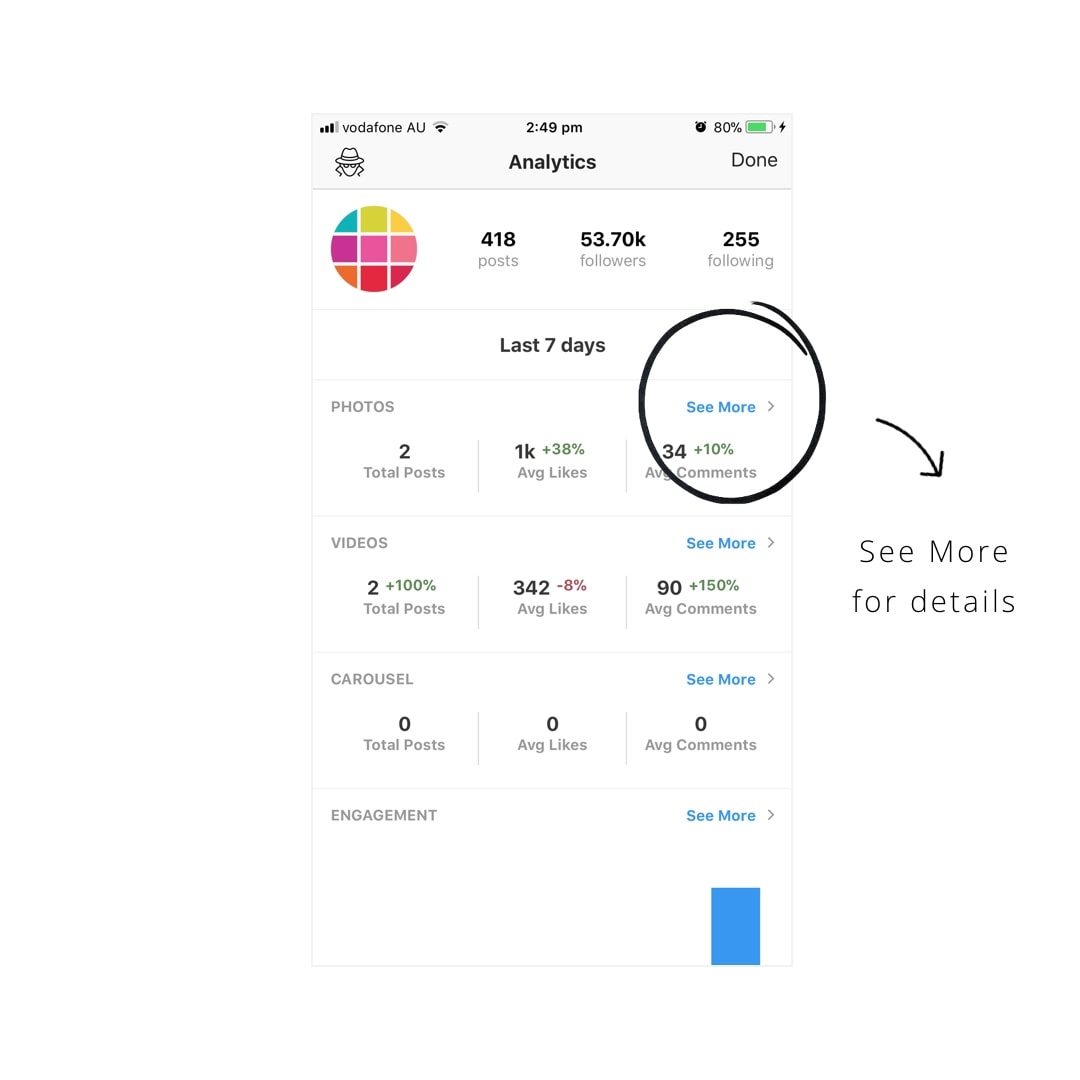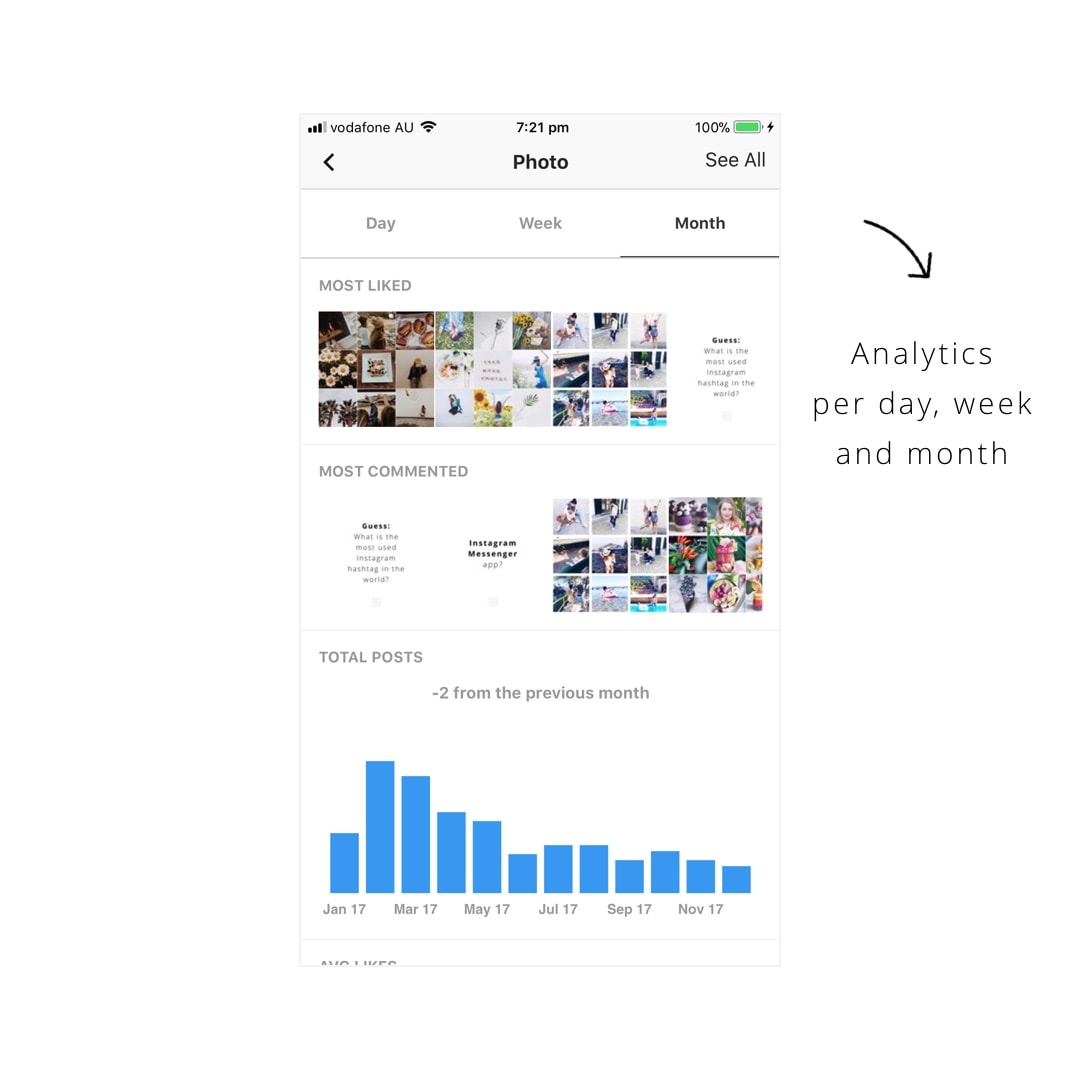 Now the fun begins!
Scroll down to see your engagement rate growth: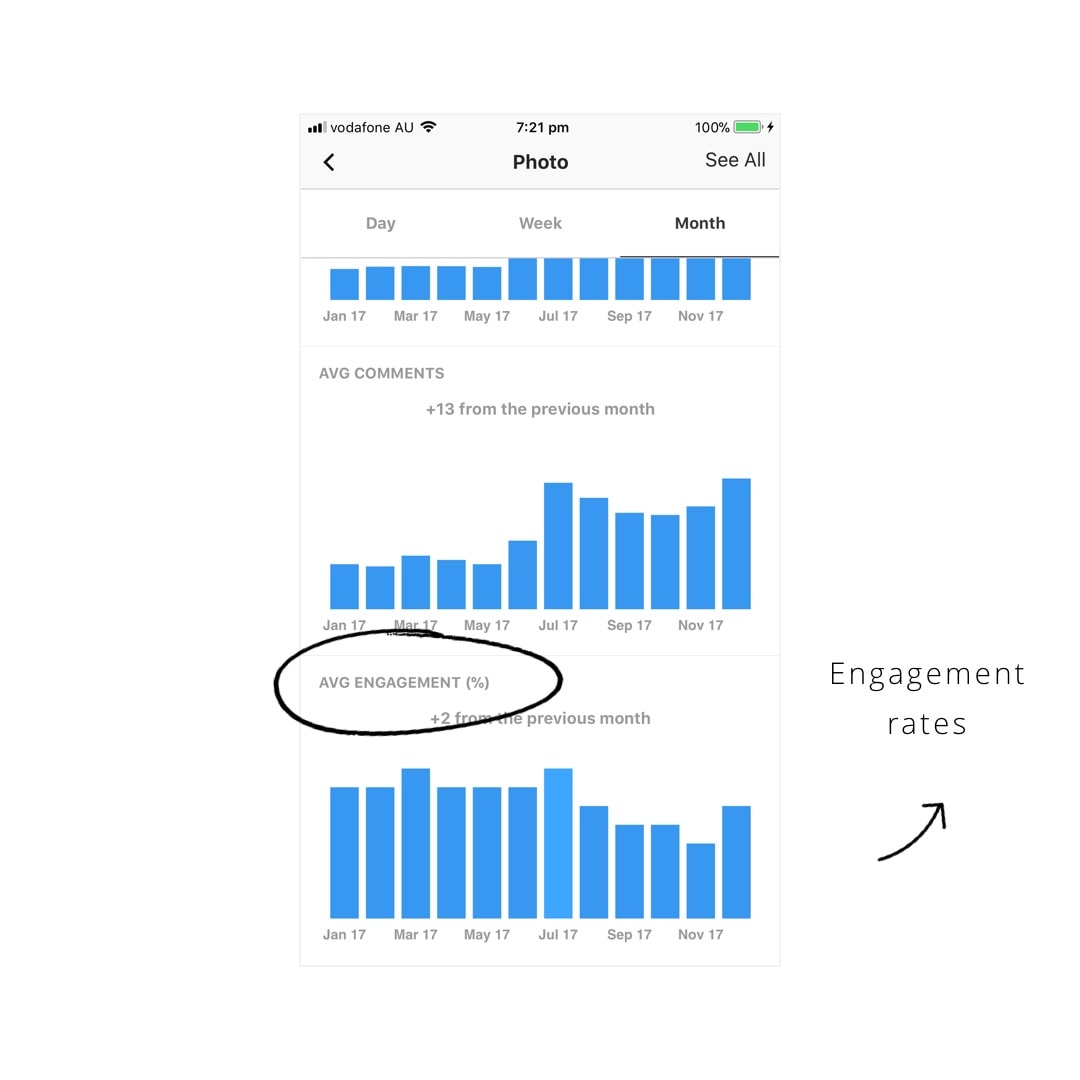 Tip: Press on a blue bar to see exactly what you posted, when and your engagement rate.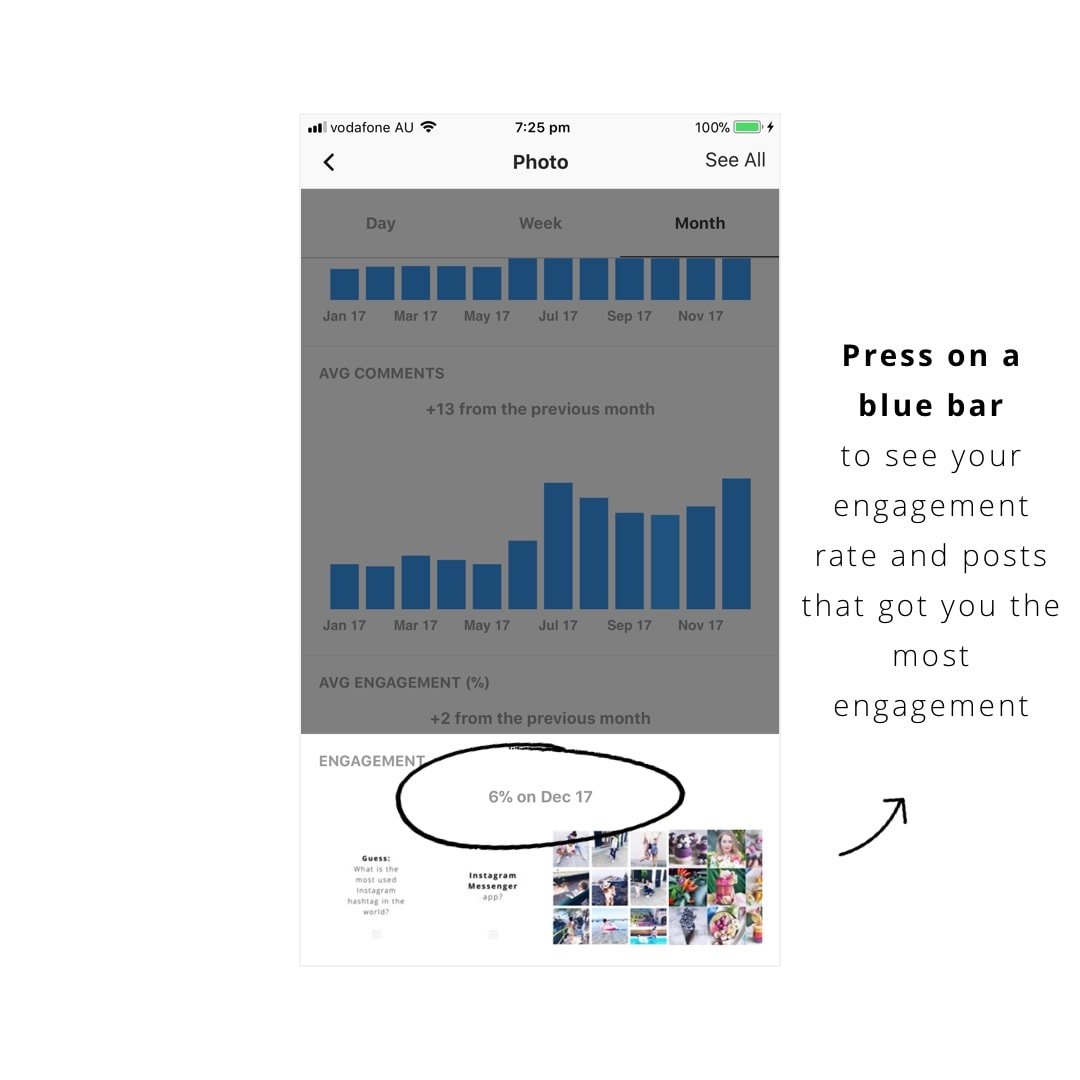 You can also press on "See All" (top right corner of your screen).
This option gives you an overview of all your posts, at any time. Which post has the most engagement? And least engagement?
Press on "See All" on the top right corner of your screen
Select "Engagement"
Preview app ranks your posts. The first one is the one that gave you the most engagement, the last one has the least engagement.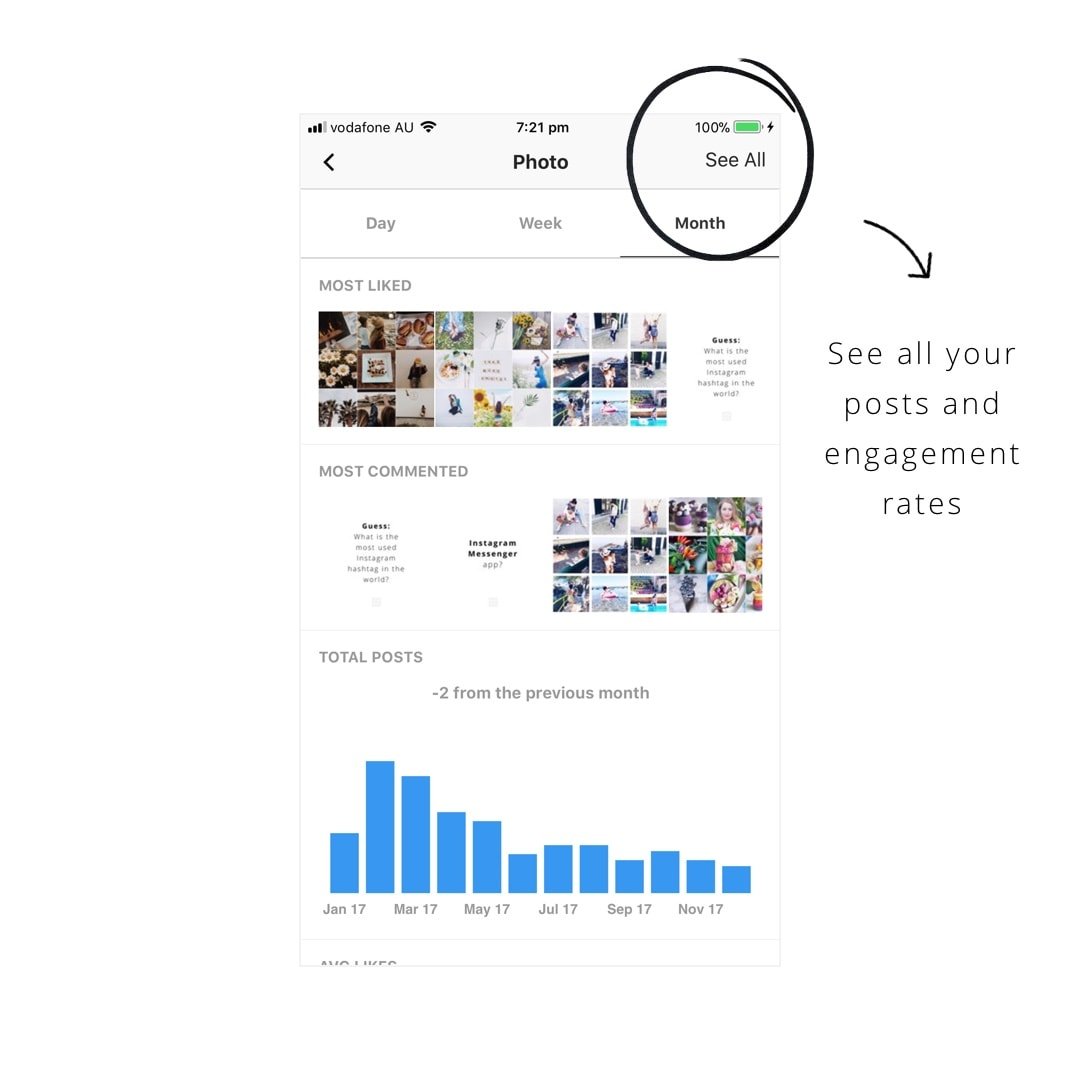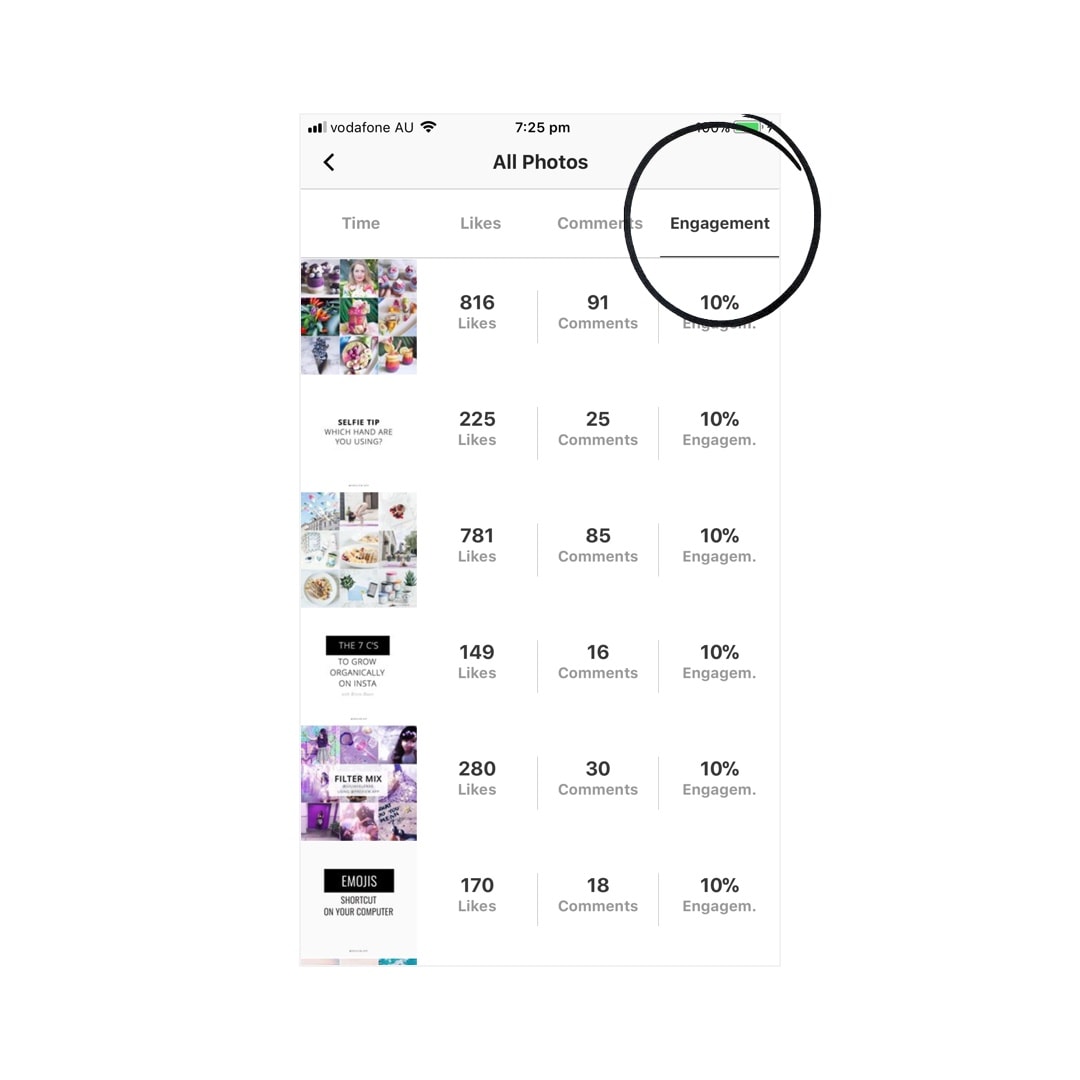 3. Engagement rate growth
Let's go back to the Analytics home screen.
Scroll to see your Engagement Rate Growth.
This graph on the main page is your Instagram engagement rate for the week.
Press "See More" to see the engagement rate of your posts:
Per day
Per week
Per month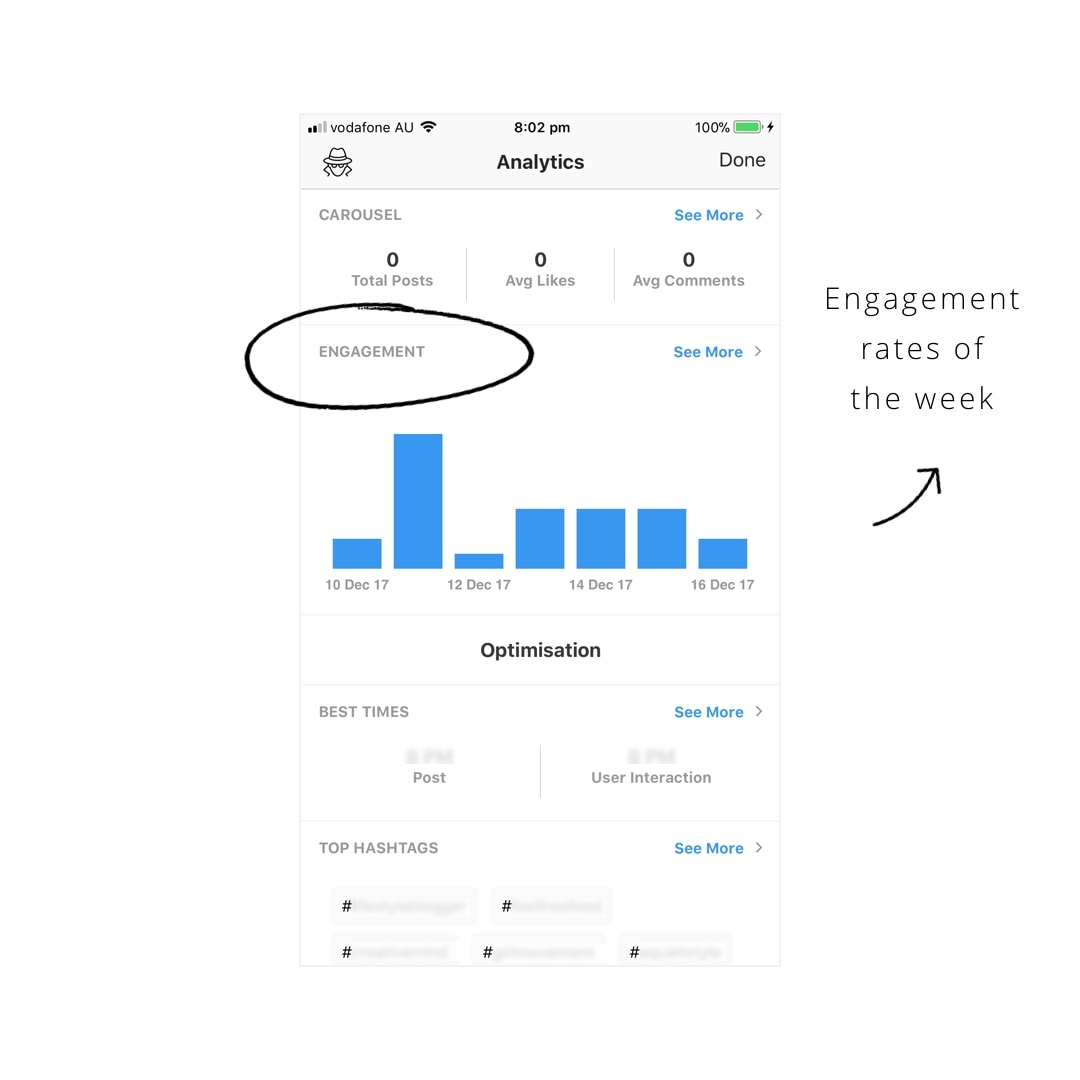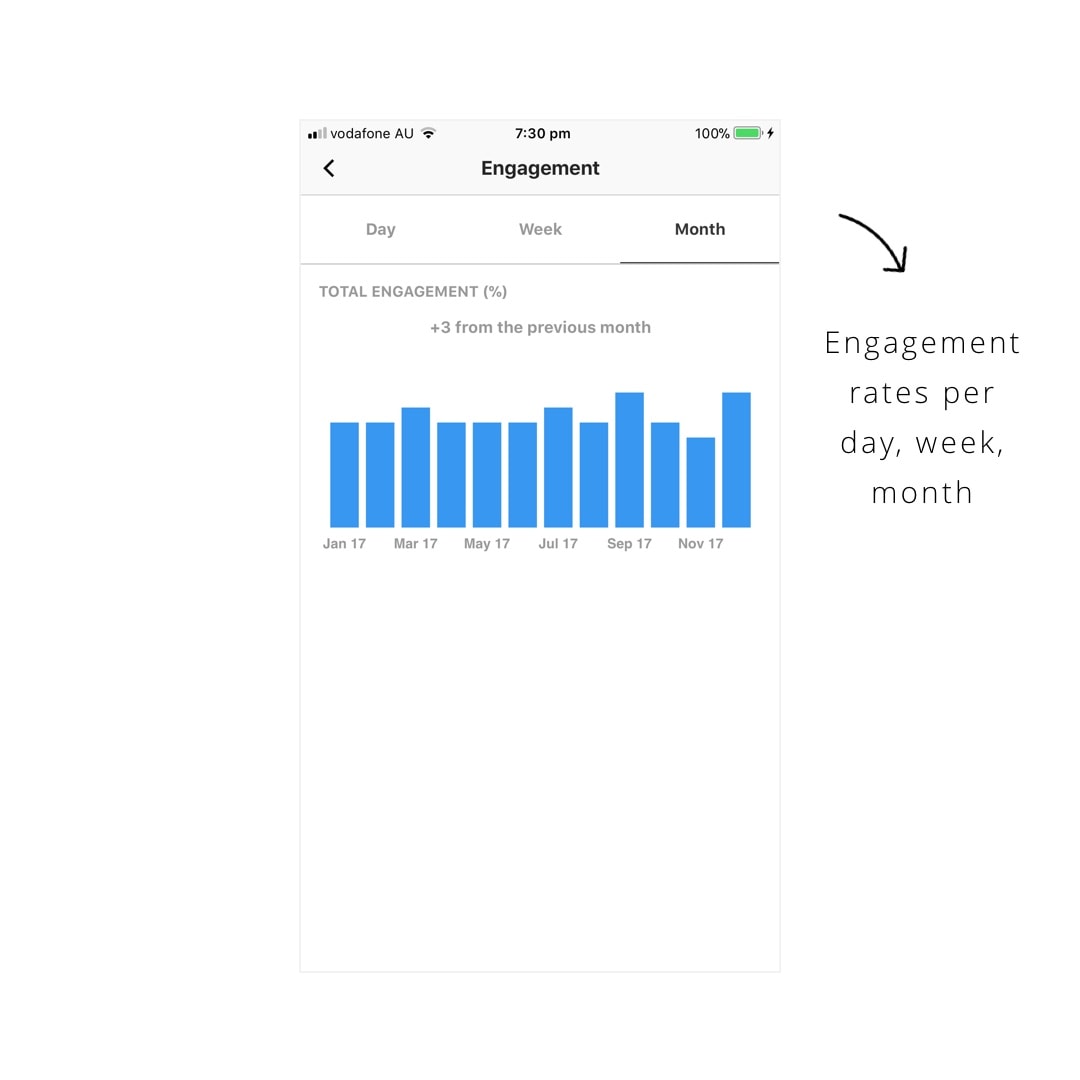 4. Instagram hashtag engagement rate
Preview app also gives you hashtag engagement rate.
It analyses the hashtags you use and tells you:
Your top hashtags
And which hashtags get you the most engagement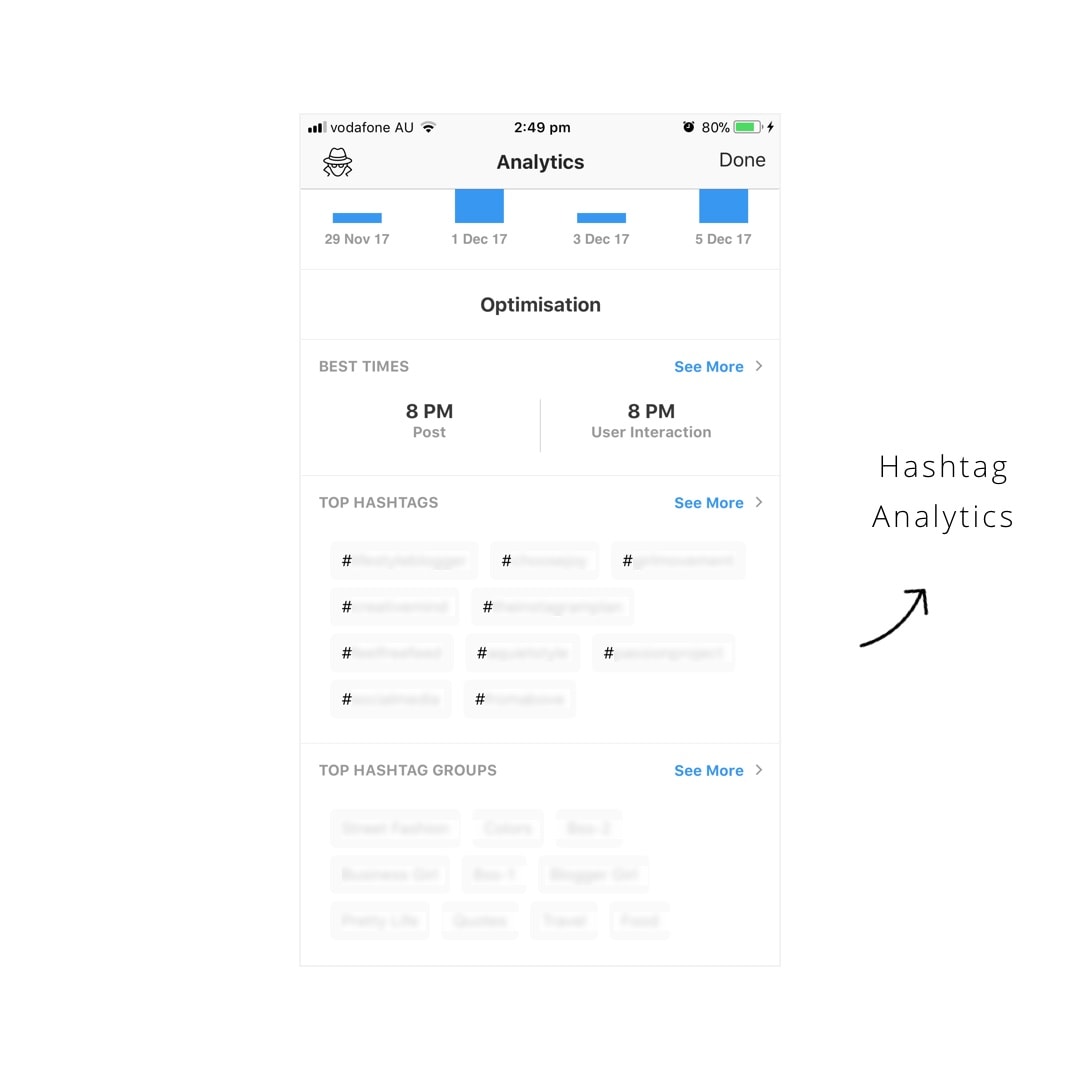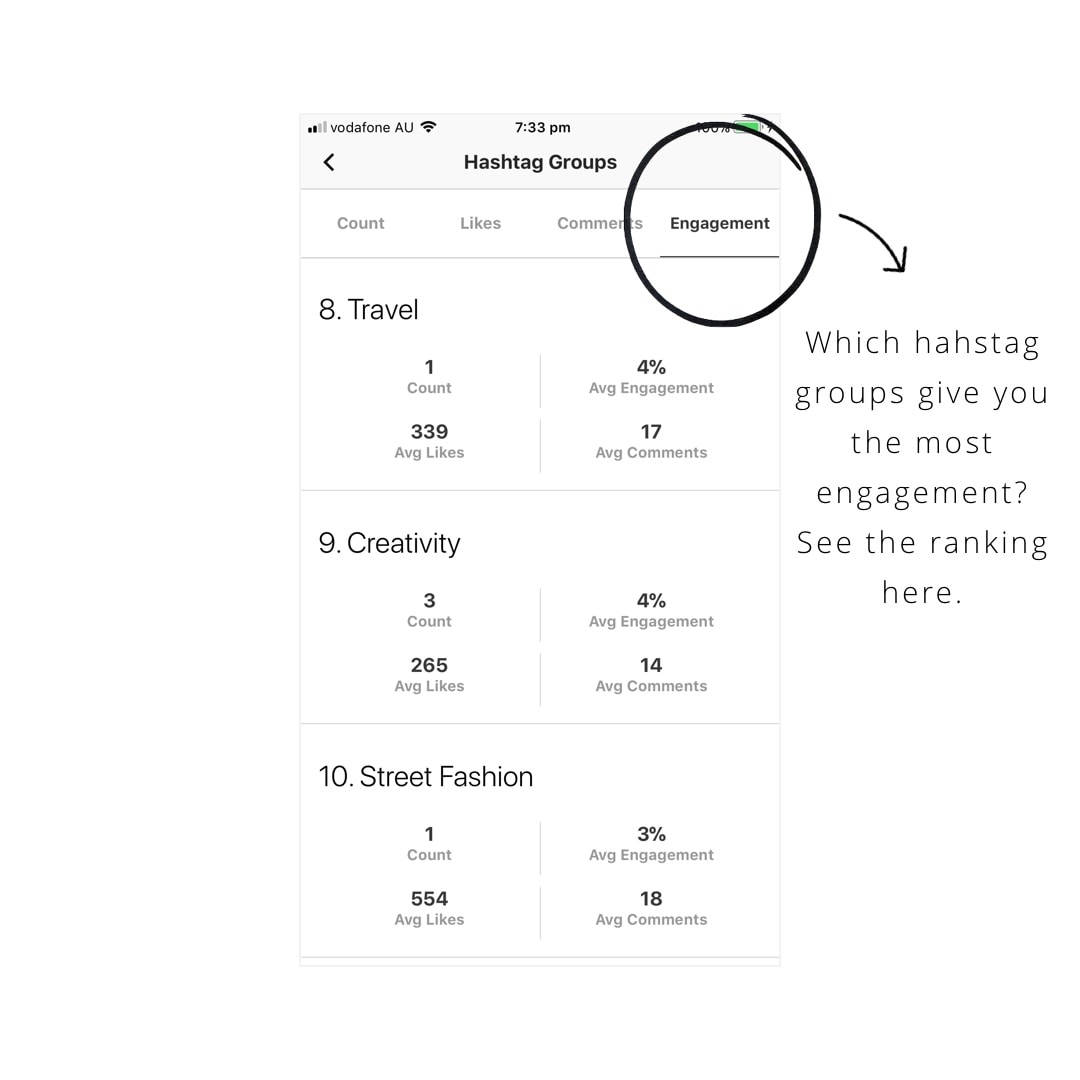 5. Hashtag group engagement rate
Same for hashtag groups.
A hashtag group is that group of hashtag you use when you post on Instagram.
A lot of people use the same hashtag groups when they post (example: a hashtag group about food, creativity, travel, etc…).
Preview app automatically tests your hashtag groups. It will tell you which one of your hashtag groups give you the most engagement.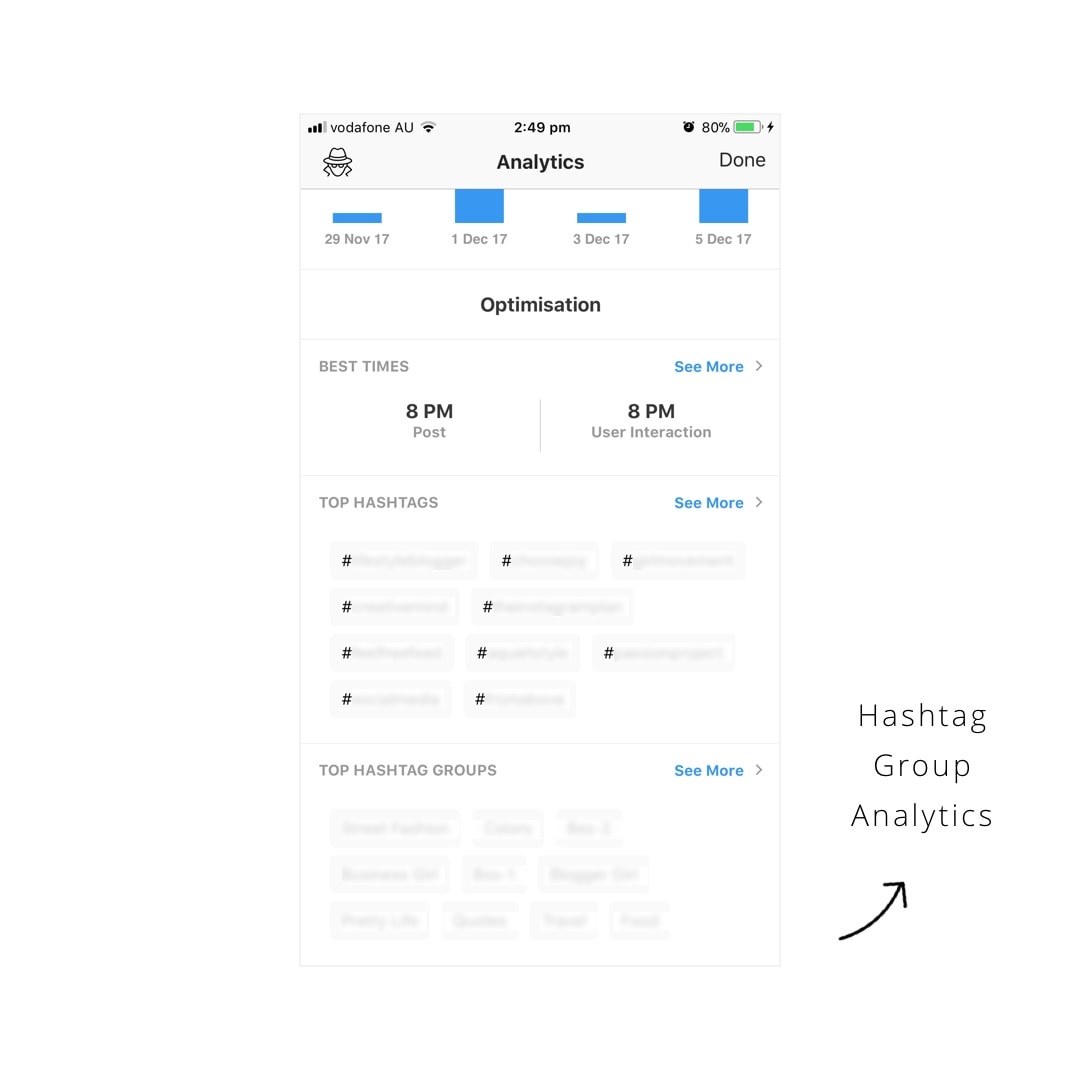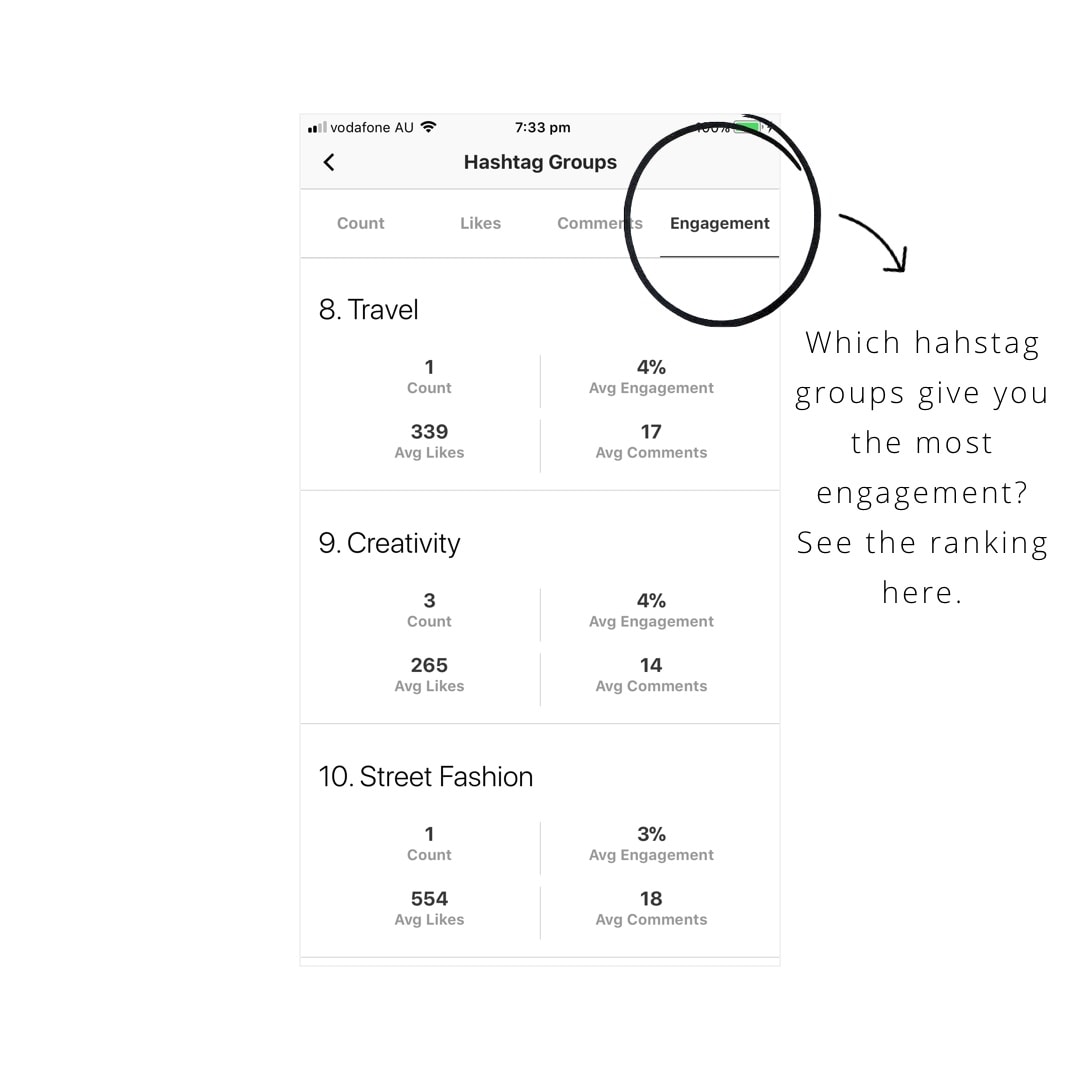 That's it!
I hope you found this article useful. Have fun checking your engagement rate and developing your Instagram strategy!