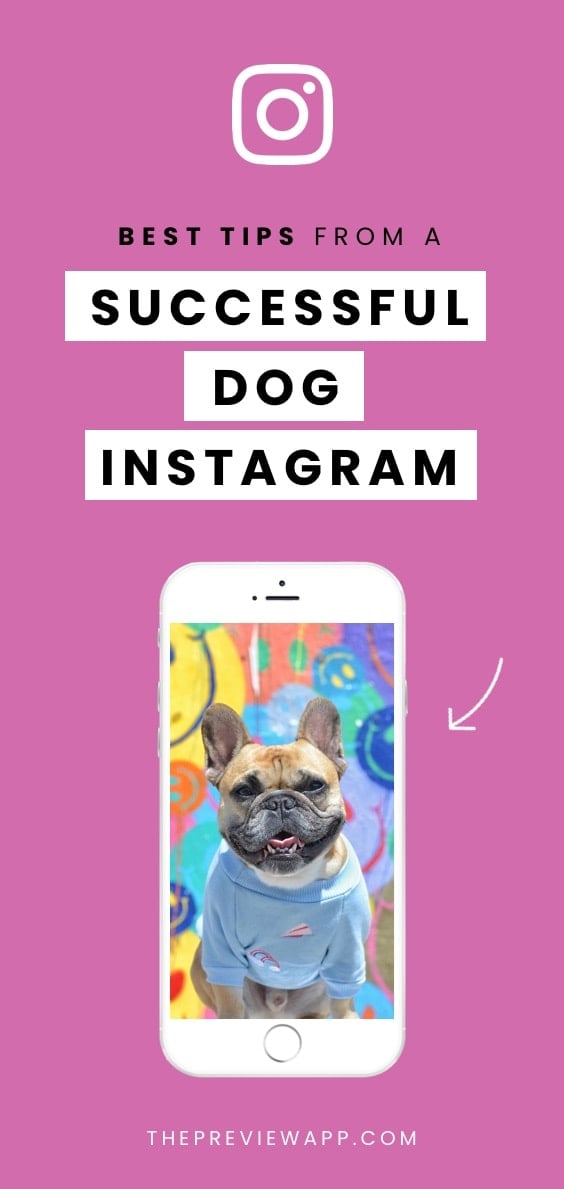 Ok. If you follow us on Instagram you KNOW how much we LOVE dogs and dog Instagram accounts. L-O-V-E.
And when we see dogs using Preview to plan their feeds, we take notice and we become obsessed.
Meet Gus @gusgusinthecity, the new star on Instagram, taking the world by storm with his cuteness and oh-so relatable captions.
Gus was kind enough to take a break from his Insta-famous life to answer your questions.
Here's the thing: all his tips are valuable whether you are a dog or a human. The same fun strategies can be used to grow your account naturally and authentically.
Are you ready?
Let's start!
Hello Gus! Before we start, can you introduce yourself to everyone? Who are you, where are you from and what do you do?
Hi!! I'm Gus Gus in the City….a 3 year old french bulldog living the dream in Minneapolis, MN.
I mainly eat and nap, but I also love to travel and meet friends!!
What camera do you use?
Question from @preview.app
I started on my iPhone, then used a Nikon D3100, and now I switched to a Sony mirrorless system!
Where do you get your cute outfits from?
Question from @mozzythecat, @evieshrimpton, @hugofromthe6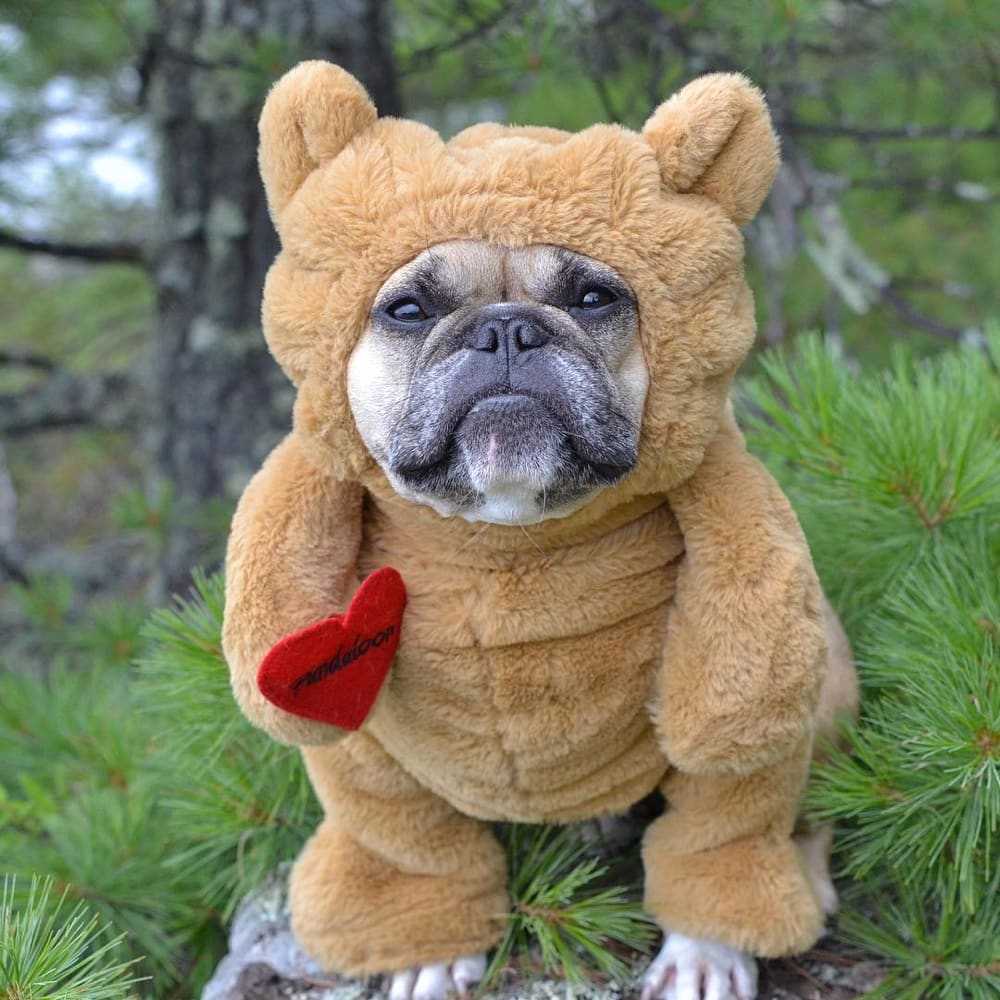 How do you always have such amazing photos? How are you so calm in photos? Did you take posing lessons? And did you have a trainer or did your mom teach you how to be such a good boy?
Question from @alezunigar, @brookenchooken, @triptee_b_ghimiray, @tarkin_the_bully, @paloma_rescuepup, @mrmaximoph
Aww thank you!! I've always had a calm demeanor!! I guess my mom lucked out!  She says I was born a natural model. We did basic obedience together and I think that definitely helped!! I try to channel my inner Zoolander during my shoots.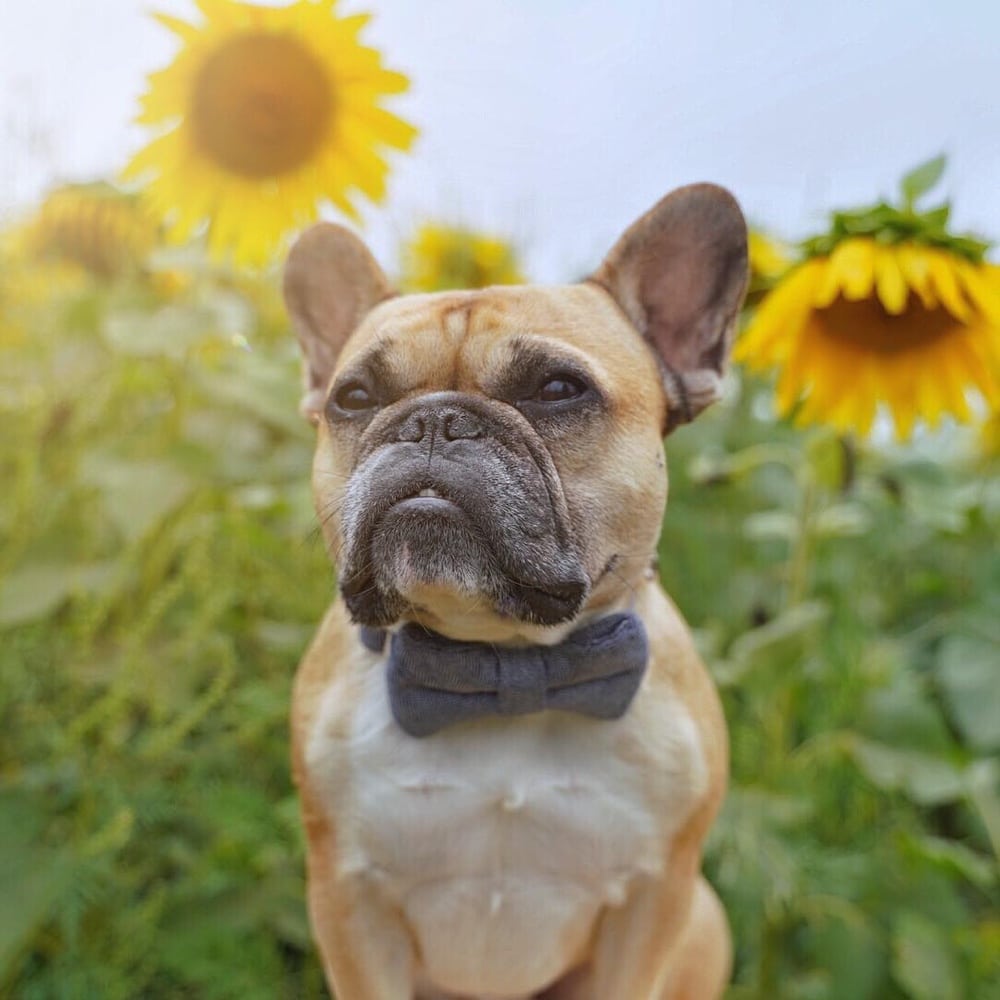 What is your favorite pose?
Question from @mondakranta
Hmmm…I think my blue steel is my go to…serious and two teef sticking out!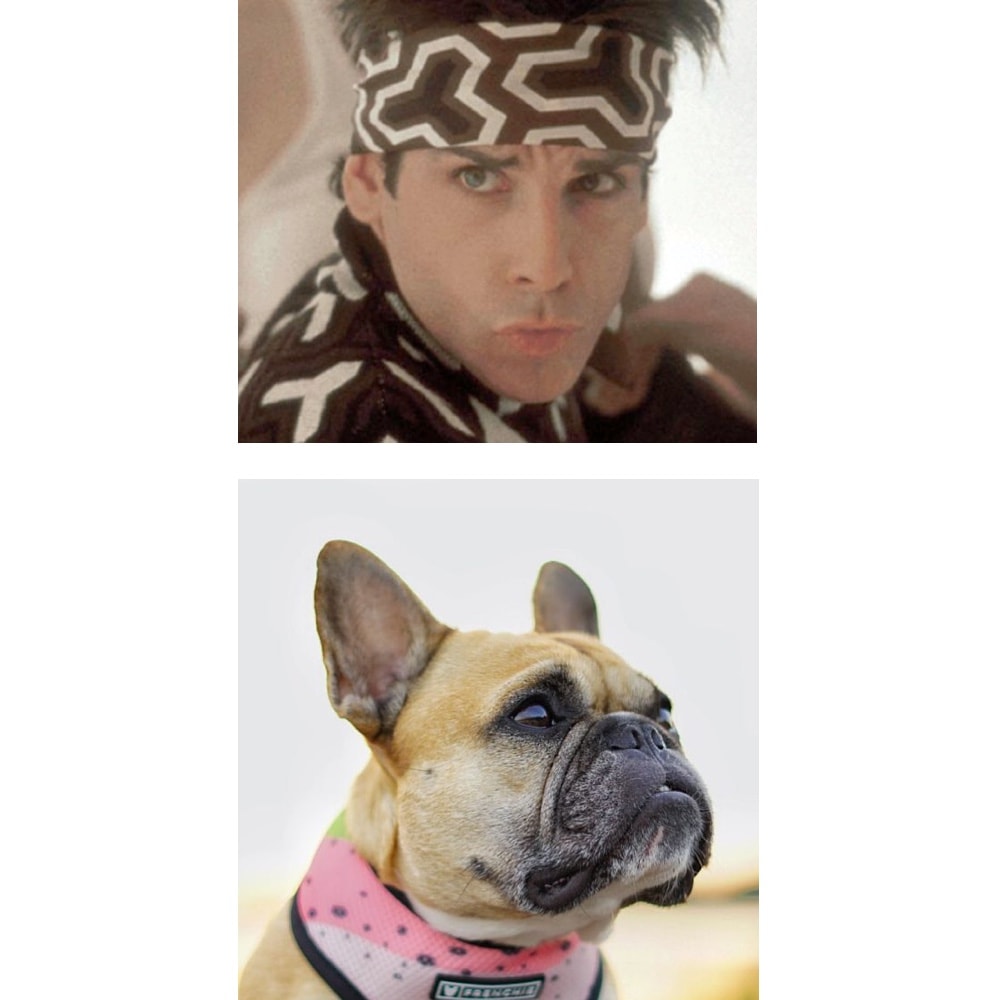 For which treat(s) do you like to pose for the most?
Question from @nooarnyc, @lovesbaking1973, @mozzythecat, @evieshrimpton
I would pose for ANY treat, but my mom normally forgets the treats – isn't that messed up?!
How does your mom make you look at the camera?
Question from @majito958
I naturally look at the camera, but if someone walks by, my eyes follow them.  So my mom will embarrass me and ask strangers to walk behind her sometimes!!!
Do you take a lot of photos in advance for your feed? Or do you do a photoshoot so you have enough photos for a while?
Question from @preview.app
I have HUNDREDS of photos that mom hasn't posted yet.  She keeps about 20 in the Preview App to plan out what looks good!
How long does it take to get the perfect picture? And how many photos do you take until you get "the one"?
Question from @fatfacebingo, @preview.app
Sometimes it's the first picture that I take and sometimes I don't get a good one after 50 pics.  My mama isn't a photographer so it's a lot of trial and error and she needs perfect lighting!
What does your "Instagram process" look like from taking photos to posting on Instagram? And how do you edit your photos?
Question from @preview.app, @the.wonderous_zoey
Take photo on camera
Download to iPhone
Use Snapseed (mostly) to edit
Favorite my best photos
Import to Preview App
Arrange photos in a way that mixes up the outfits, poses, and distance of shots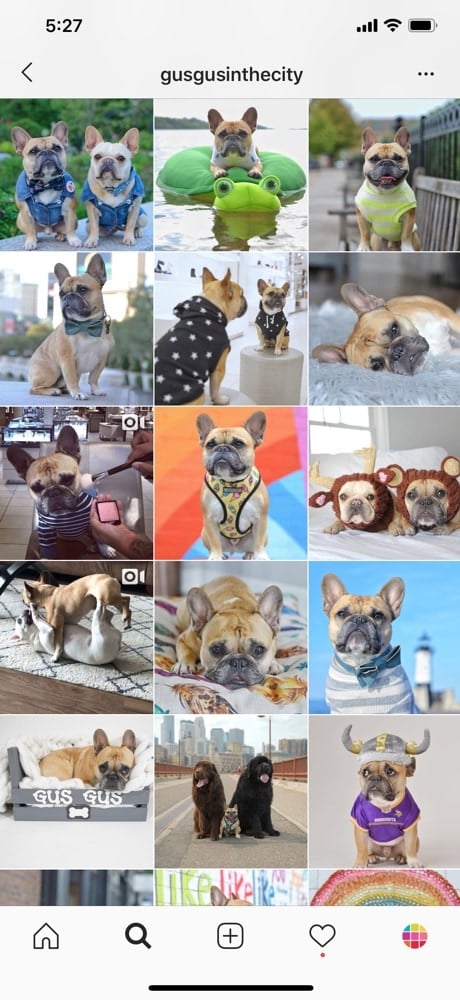 How far in advance do you plan your feed?
Question from @preview.app
I actually pick the photo the night before and draft the caption, etc.  I am constantly reorganizing in my Preview App!
How do you come up with your fun captions?
Question from @preview.app
Sometimes they just come to me, sometimes I google puns, sometimes I ask my friends!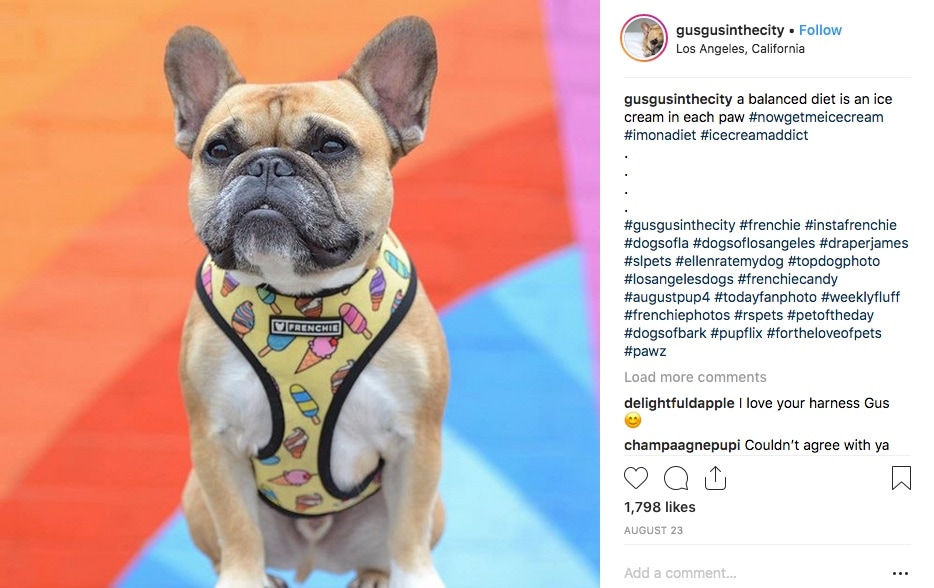 Do you write your captions in advance? Or right before you post?
Question from @preview.app
I try to write them the night before I post!
Let's talk strategy.
How did you get so Insta-Famous? And what are your top tips and strategies to grow your Instagram account?
Question from @jewel0flife, @the.wonderous_zoey, @lunamoona624, @lunamoona624, @atlas_thefrenchie_star, @estherpmm, @kwpn_beauty
It has been slow and steady!!
I interact with new accounts every day!! Find accounts in your niche and like/comment on their content!!  Go to a relevant hashtag and interact with that community. I always go to the "recent" tab because those people are most likely on Instagram at that time and will see that you liked or commented.
Sometimes I will like other people's comments on other pages to draw them to my page, especially if it was a really nice or funny comment.
Be consistent. Post every day or every other day…whatever your schedule is, stick to it.
Utilize what Instragram has to offer….stories, stickers, location, mentions, IGTV, go live, new features.  They like you to use their features!!!
Figure out a theme for your feed… is it inspirational? Is it to make others laugh?  Is it a certain photography look?
We saw that you are working with amazing brands. How does it happen? Do you actively contact these brands, or do they contact you?
Question from @preview.app, @corgihappi
At the very beginning, I would reach out and be turned down.  As the account grew, I was reached out to by brands consistently!!
Promoting products can be fun, but it can also get stressful when you have to figure out how to post a product without it looking like an ad…so I chose my partnerships very carefully!  Followers don't want to see ad after ad, so make sure they fit your brand!
Let's get personal.
Are you single?
Question from @lili.in.the.city
Who is your crush? We've heard that you are Murrow have something going on. Is this true?
Question from @chandra_tommy, @met68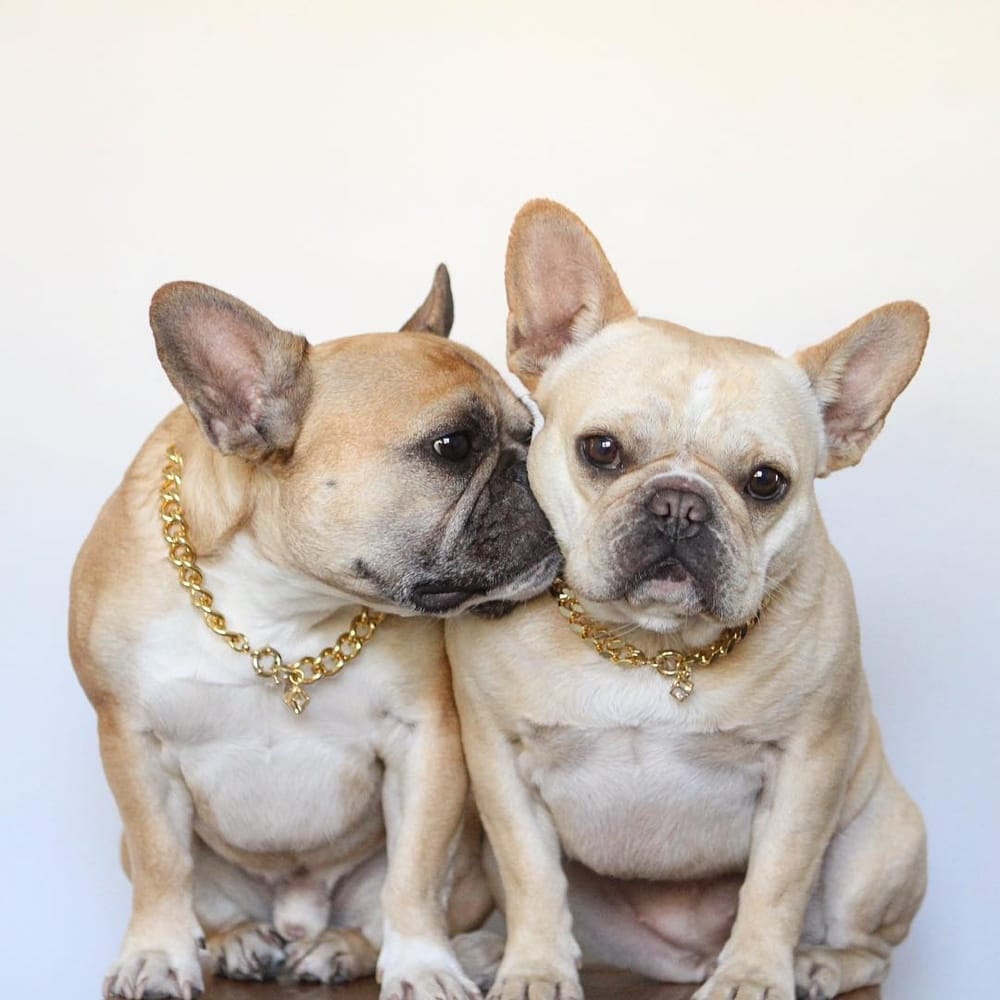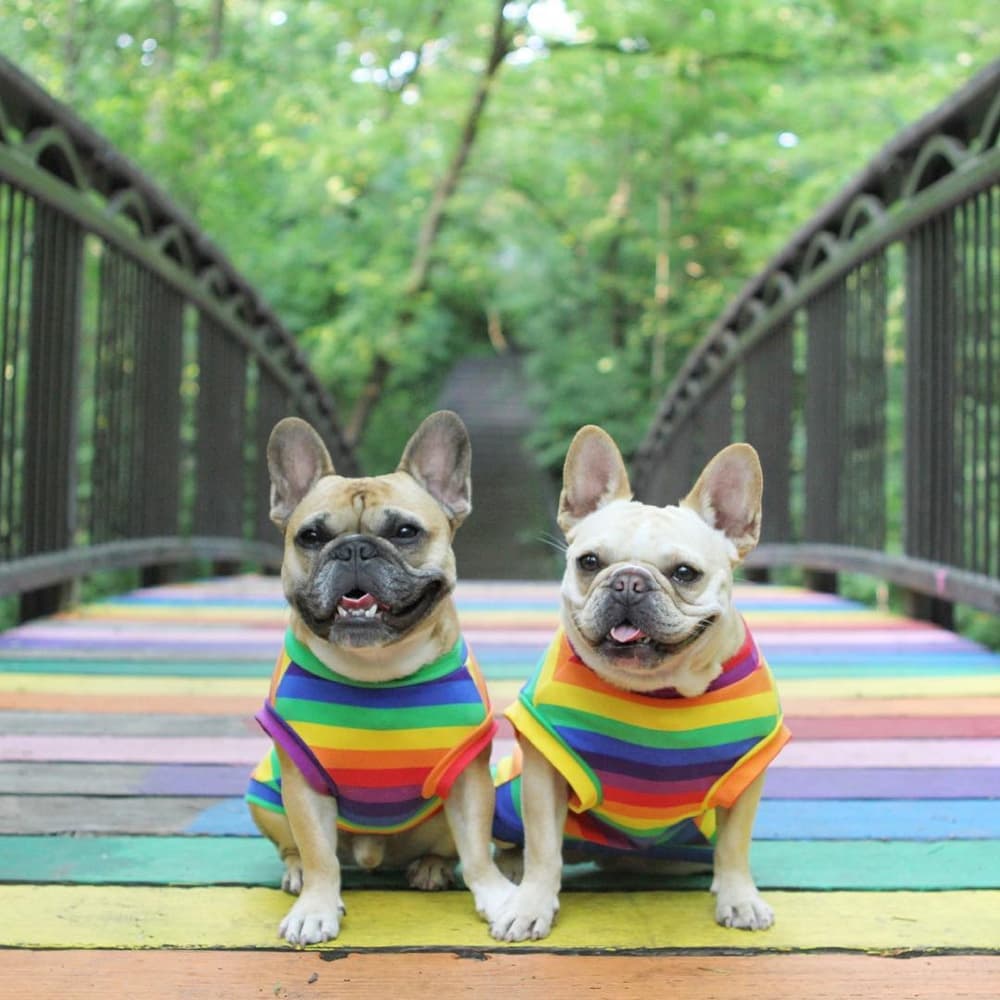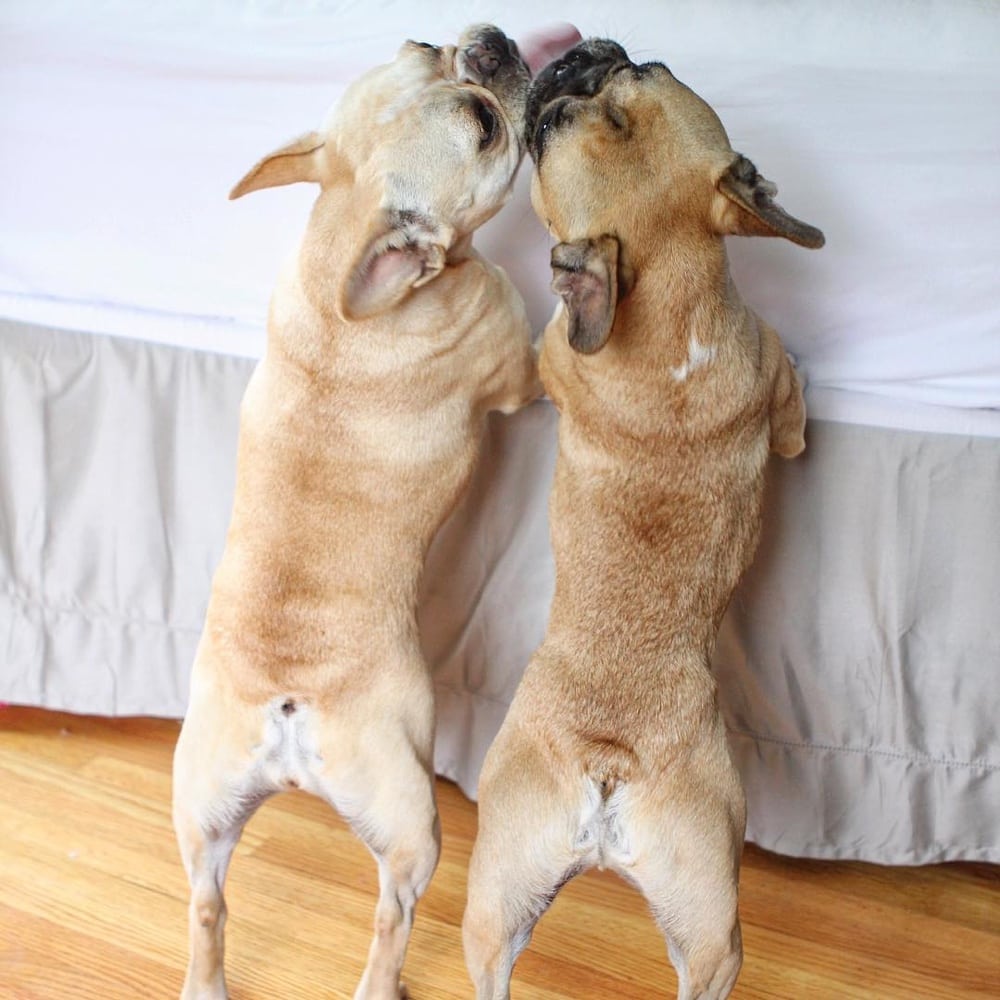 Would you rather fart every time you bark or burp every time you give kisses?
Question from @kingsturge
OMG!!! @kingsturge, this one made me LOL!!!
I think I would eat tacos and burp when I gave kisses…taco flavored kisses for the win!
Anything else you would like to say to everyone?
A recent thing that I've been trying to do is to stay current on "viral challenges". It really only takes one video to make it huge, but 99.9% of my videos do not do well.  A lot of people say that it is the best way to grow… I think that was true at one time, but Instagram has changed the algorithm so much that I honestly don't know what works and what doesn't any more.
All I can say is, stay consistent, don't give up, and remember why you started…for fun, right??!