Do you want an app to rearrange Instagram photos?
You will love Preview app. If you're not onto it yet, download it here (it's free).
Preview allows you to plan and design your feed before you post on Instagram.
Let's focus on your grid. There are 3 ways you can rearrange Instagram photos using Preview app.
PS: it also works for videos.
After you've read this article, I recommend you to read my 3 secrets on how to rearrange photos to make a theme (based on colors, context, subjects).
Note: Instagram doesn't allow to move & edit the photos you have already posted on Instagram. Use Preview App to plan your feed in advance.
1. Drag and drop
The most popular feature is the "drag and drop" to rearrange the order of your photos.
Hold a photo
Drag it where you want it to be
Drop it
This "drag and drop" feature is very popular because it doesn't mess up your whole feed or shifts everything around. It allows you to easily stick to your Instagram theme.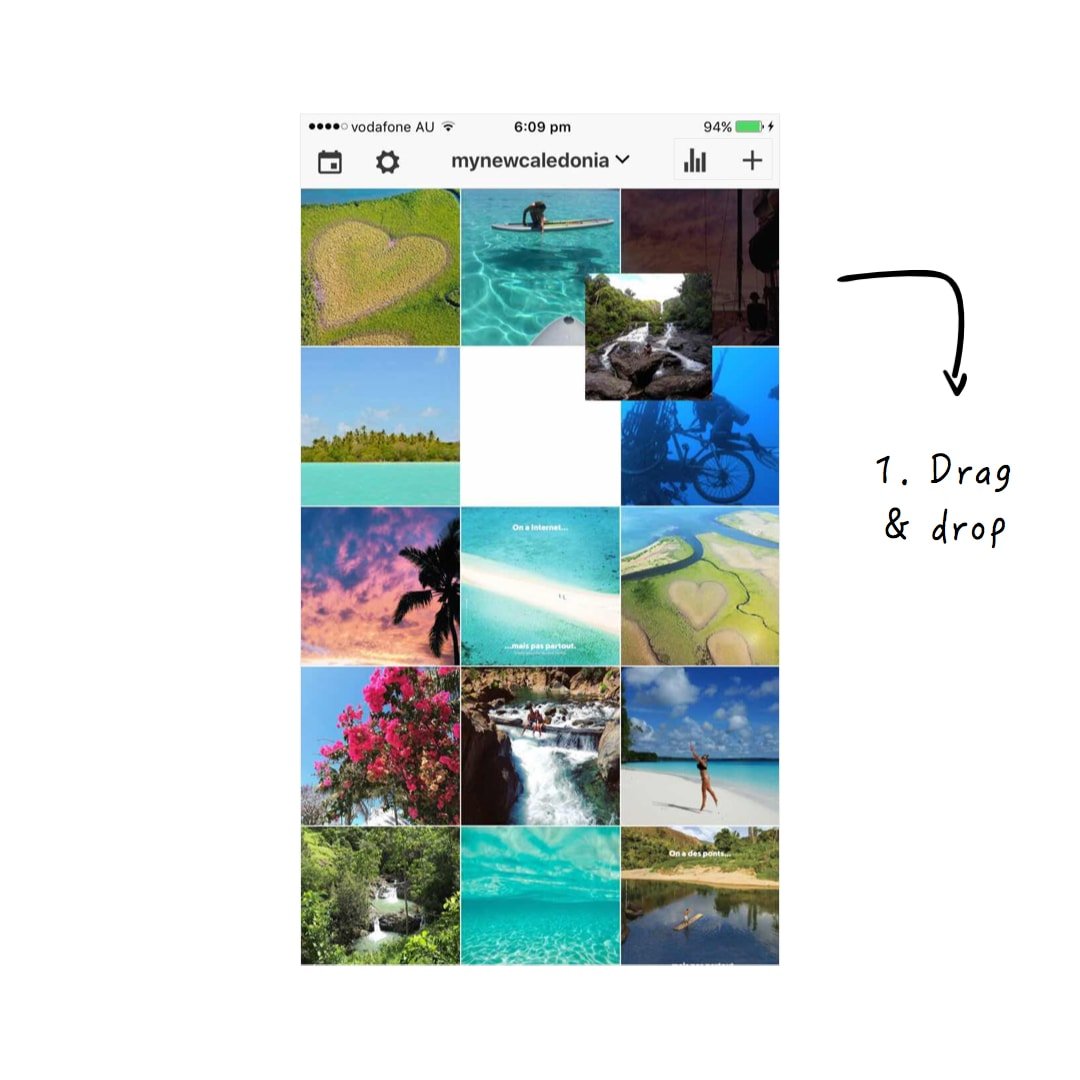 2. Swap
This is my personal favorite because when I design my feed, I like to take my time and visualize my whole theme.
I don't always like to hold my finger on the screen (and accidentally drop the photo where it doesn't belong – and have to bring the photo back to where it was).
The swap option allows me to keep tight control over my feed.
Select two photos you want to swap
Tap the "swap" icon (the arrows) at the bottom of your screen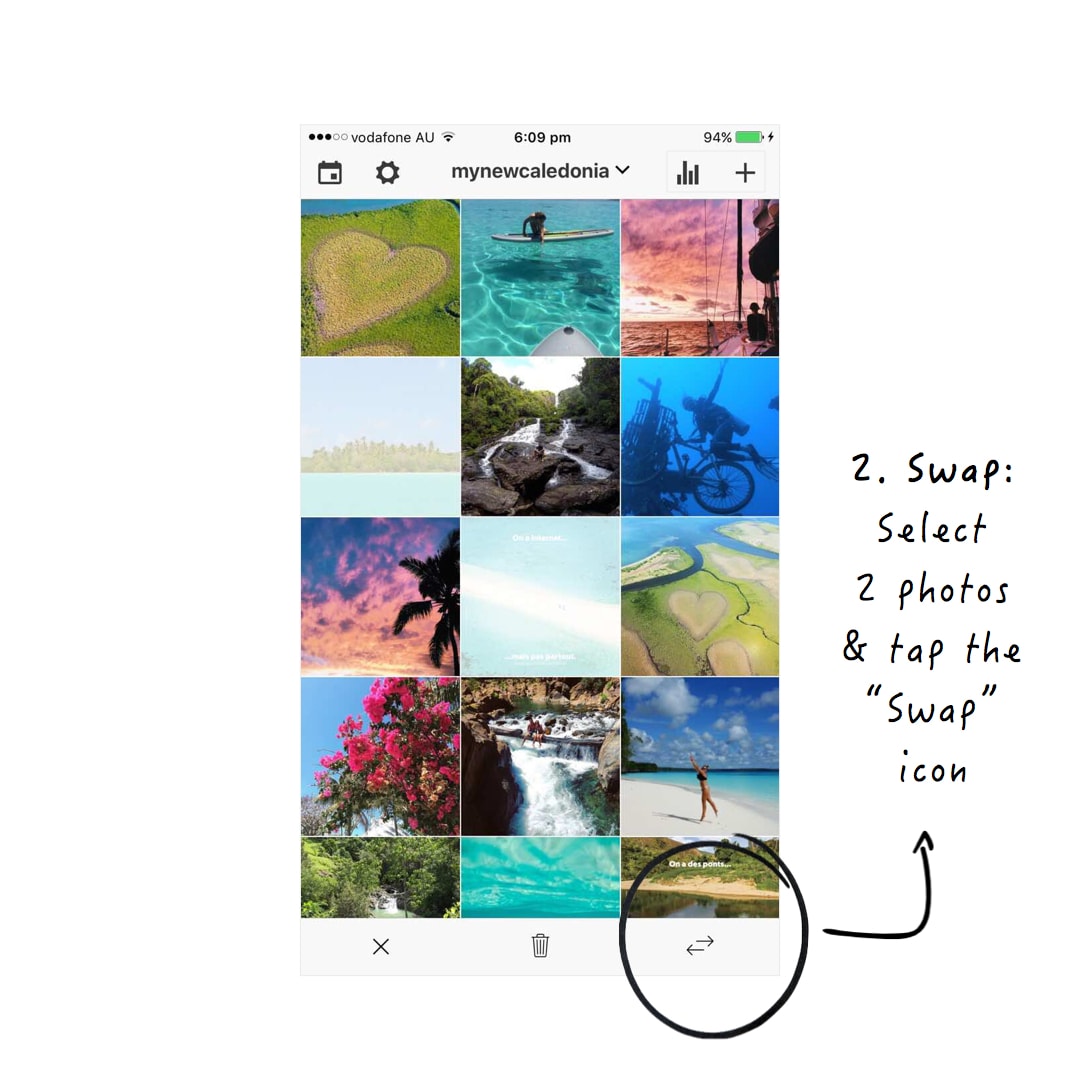 3. Shuffle
The Shuffle option allows you to change the order of multiple photos, simultaneously, in one tap.
You can move photos around until you're happy with the overall look of your feed.
This is amazing if you like to stick to a specific Instagram grid layout.
If you use a "tiles" layout or color coordinate your posts, you will love this trick.
Select more than 2 photos
Hit the "swap" icon
For example, in my Preview feed below I selected the "blue photos" to shuffle them.
By selecting only the blue photos, I know that the look of my overall feed will still stay consistent. I'm not messing up anything.
The Shuffle option simply allows me to see my feed under a different light, in just one tap.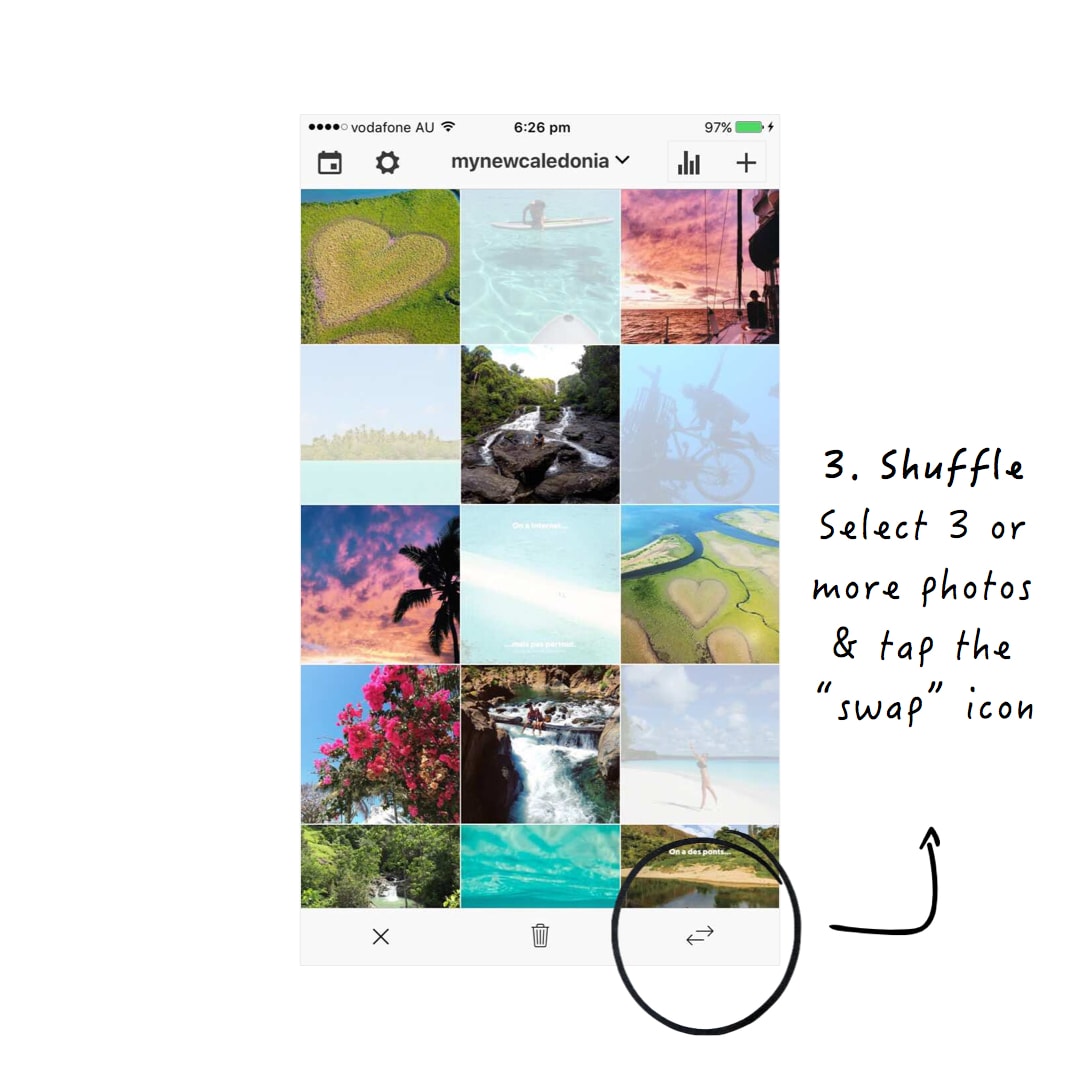 Bonus: More tips to rearrange Instagram photos
+200,000 Instagrammers are already using Preview App to edit, plan & schedule their feed. If you haven't tried it, you're missing out.