She keeps growing her food Instagram account. Her engagement rate is fantastic. Her feed is looking polished and professional. What's her secret?
I'm SO pleased to introduce you to Lauren @lmhallman. She's been using Preview app for a while to plan her feed. So it is time she shares with you ALL her tips:
What camera she uses
How she schedules her feed
How she grows her account
How she styles her food photos
And much more!
Ready? Let's start.
If you are new: Welcome! Behind the Feed is an interview series featuring amazing Preview app users. We are a community of over 400,000 Instagram lovers. We're here to share our story and tips. Enjoy!
Hello Lauren! Can you please introduce yourself and tell everyone what you do?
Hi everyone, so happy to be here with you! My name is Lauren from @LMHALLMAN which is a vegan food and lifestyle feed. The motivation behind my page is Vegan Food With Gratitude, I strive to bring gratitude and mindfulness practices into the food and posts I share. By day, I am the creative director of a video production and animation company and a full time Mom to my son.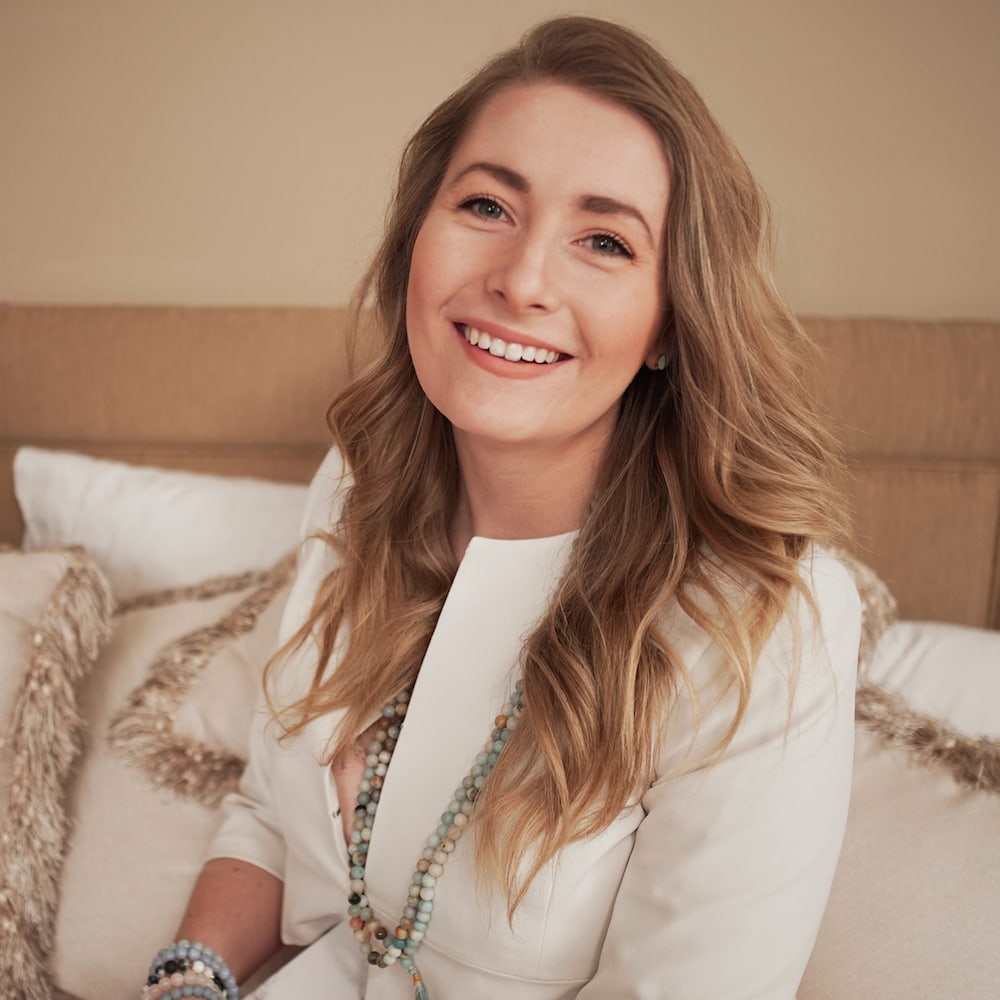 If you could describe your Instagram feed using one word, what would it be?
Magical! It would be the word I am striving to attain. 🙂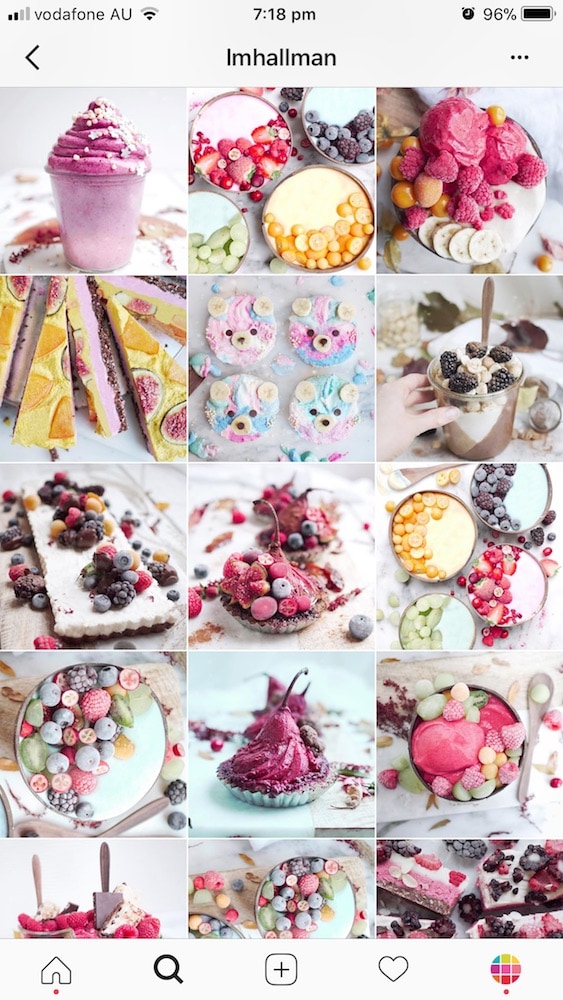 How long have you been on Instagram?
I have been on Instagram for almost 2 years but focused on my niche of vegan food for just over a year and a half.
Can you tell us how you plan your Instagram feed step-by-step?
My feed starts with what I think my family, friends and I would like to eat or what information I think is vital to a healthy, balance plant based life.
Next I shop. I go to the market and see which ingredients call to me or which seasonal offerings I feel inspired to incorporate in that weeks creations. The ingredients I choose really direct where my feed will go that week and how the dishes will be styled. This inadvertently keeps my feed looking seasonally appropriate, which is something I've had to learn to embrace.
After I make the food, I style it using a consistent colour theme of props.
I shoot about 40 images of each item on my Sony A7S then edit my favourite snaps in Photoshop.
My edits are very minimal, each photo takes about 2-5 minutes to clean up and brighten.
From there, I transfer my top photo choices to the Preview app and lay out my plan for the next few posts. I try to always have a choice of four pictures to choose from. I follow an "X" grid style for posting, so planning ahead is vital. From there I write my captions, occasionally add recipes, and select my relevant hashtags.
I then post my pictures at my audiences peak usage time.
Last but not least I spend at least 20 minutes right after posting getting active with comments and supporting others.
How far in advance do you schedule your feed?
I usually plan about 4 days in advance. I try to post every day so this gives me a slight buffer if I'm not liking the way something is looking or feeling, in the order I had planned it.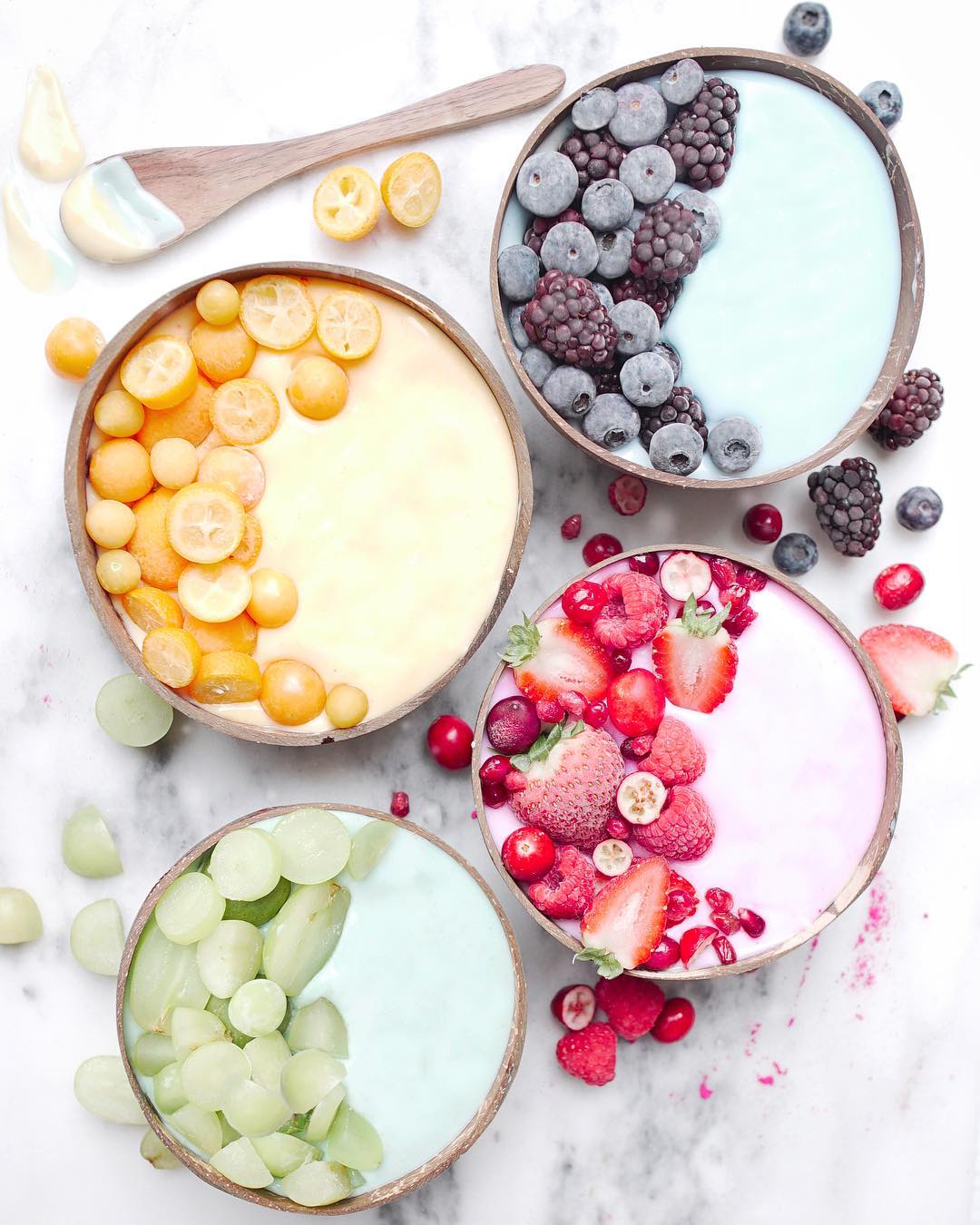 Let's talk food photography.
What camera do you use?
I use a Sony A7S with Carl Zeiss prime lenses. I also shoot with only natural light, so that dictates where and when I shoot.
How often do you cook to take photos for your Instagram page?
The kitchen is a happy place for me. Creating food is a form of meditation throughout my day so I cook multiple times a day for my family and myself just to eat.
For the purpose of Instagram and food photography, I try to have two mass sessions a week where I will make 3-4 recipes at once and shoot them in succession.
How many photos of one dish do you take?
I would say my average is dropping now that I know my light and subject better, but I still take about 40 pictures of each dish. Because I'm using a manual camera and lens, it is important to get a range of shots. The small display on the camera will never show you the detail that you'll get once you upload the photo to the computer.
Every few shots I tweak the position of a prop or adjust my position in relation to the subject, refocus the camera, change the iso and so on. My food gets eaten as soon as I am done taking pictures, so there is no second chance if I didn't get a good picture the first time.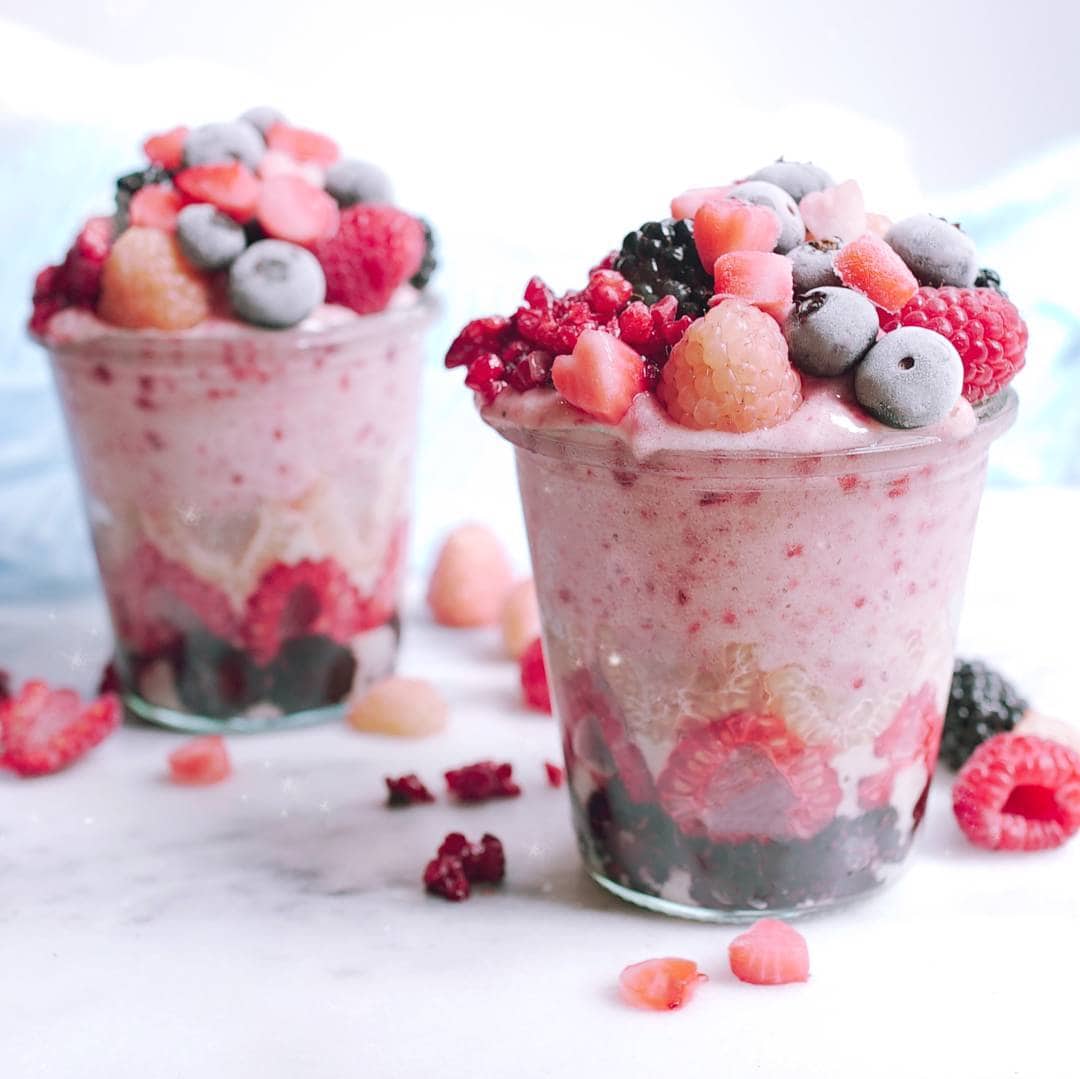 What are you top 3 tips to take beautiful photos for your food Instagram feed?
The first is proper lighting, overcast days and a reflector are my go to tools to minimize unwanted shadows.
Second would be shallow depth of field, which is when the foreground is in focus and the background is blurred.
Third would be to make sure you add texture and layers to you scene. It is much more visually interesting than a slab of food sitting on a table.
Top 3 tips for styling your food photos?
Texture, colour and layers!!!
Those three elements took me the longest to get but have led to the biggest gains in my overall style.
Texture could be as simple as the contrast between a white marble background and a linen napkin under a wooden bowl. Light should be consistent whatever style you choose and layers fall in with texture. Even if you want to keep in simple, add some visual interest by working with more dimensions than just a flat piece of food on a background.
How do you make sure your photos are consistent for your Instagram theme?
My props, backgrounds and colour themes stay consistent with the seasonal vibe that I decide on.
I edit all my pictures the same way and shoot them all with similar light.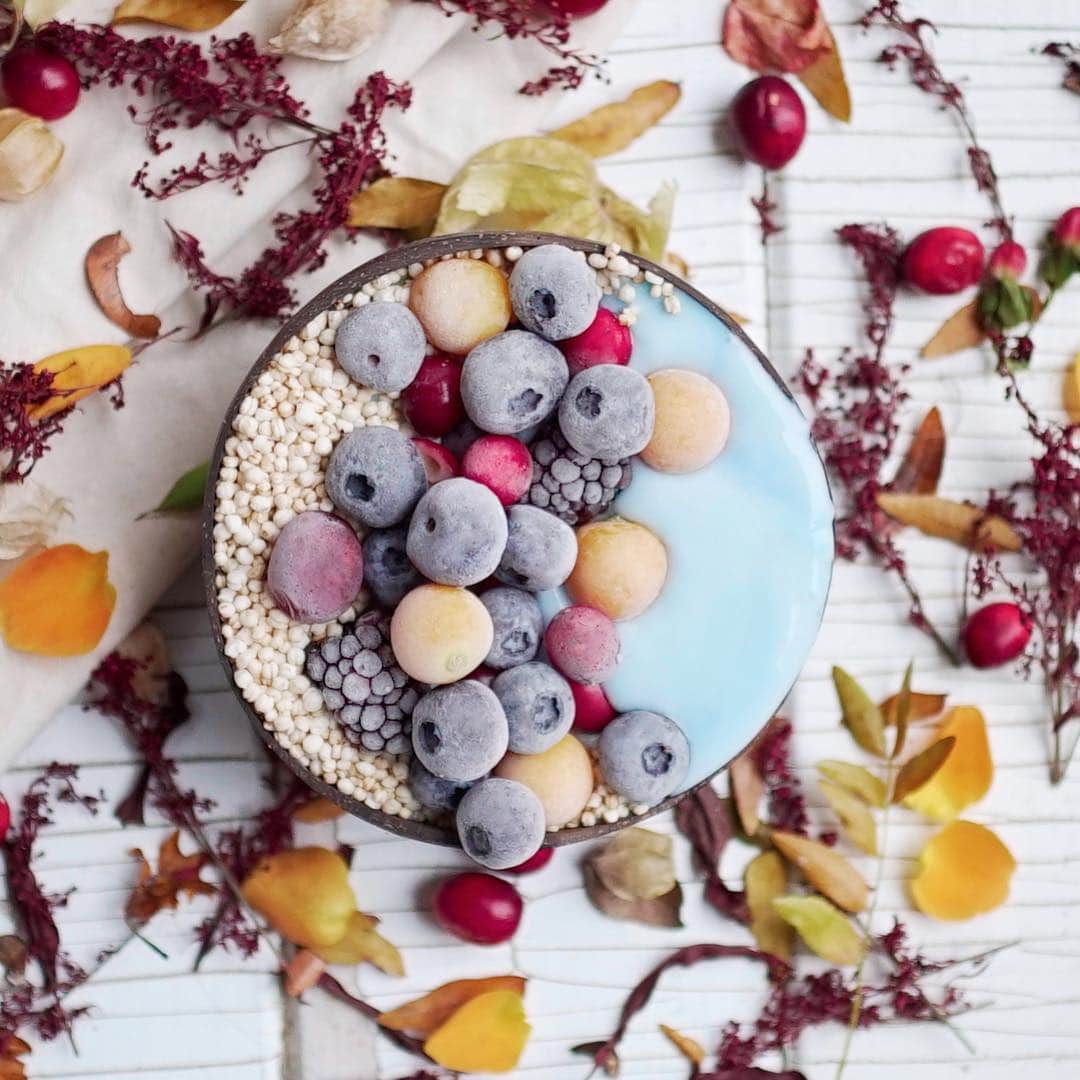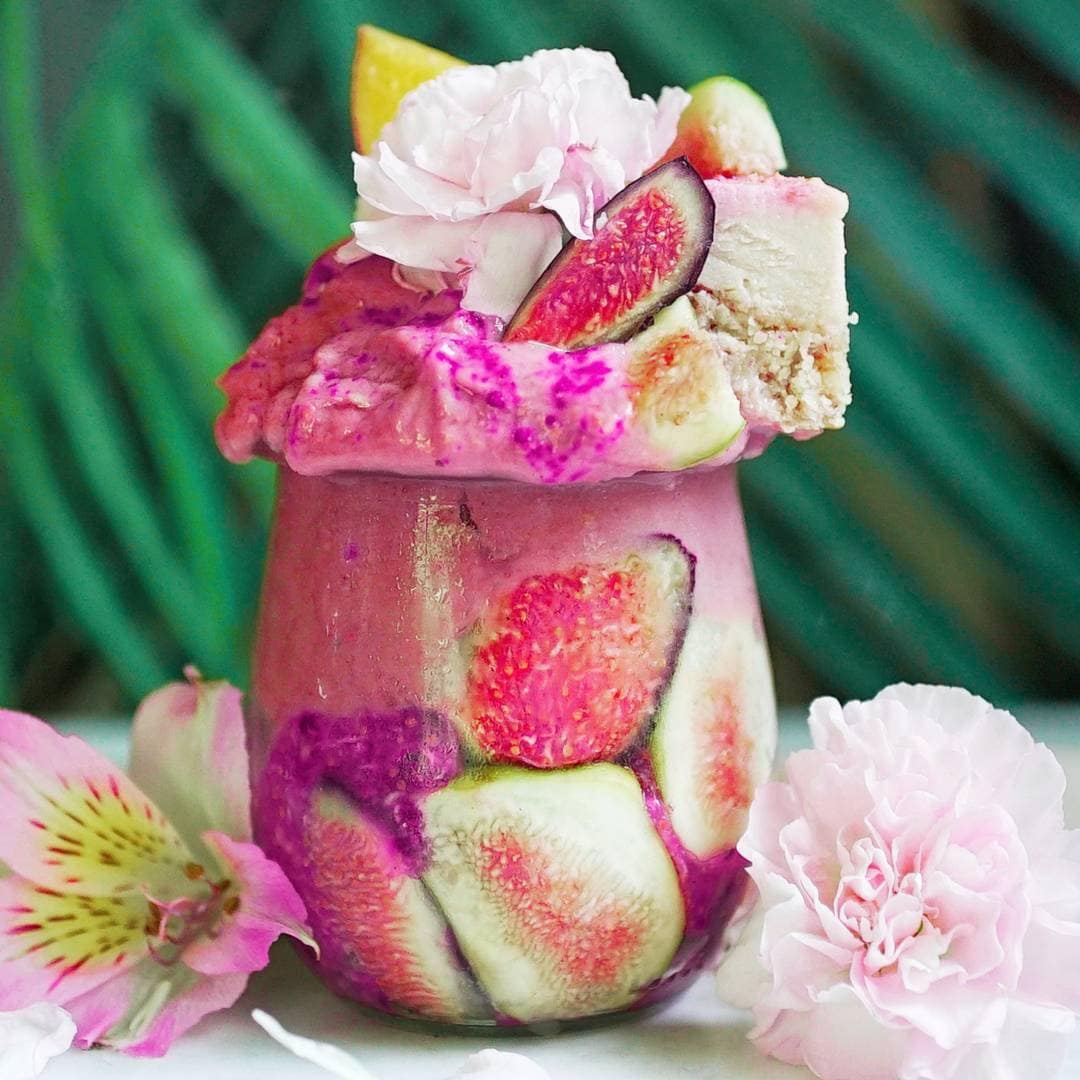 What are 3 things you do to grow your account?
I strive to be consistent. My photography goal is for people to see one of my images and know immediately that it was by @LMHALLMAN. Developing a consistent most recent six images is so important in converting page visits to engagement and growth. People visit a page and generally decide immediately if they are inspired by those six images enough to press follow. Inspire with those cohesive six images by having them tell a story together.
My hashtags and photo tags of food reposting accounts is another huge key to growth for my account. Be intentional with who you tag and why. Reposts are a great way to reach a new and broader audience.
Be genuine and be real. A huge part of my life is my choice to live plant based. I set out with  the goal for this page to meet other plant based families and connect. That goal of connection motivates all my actions on Instagram. Also, in my daily life, living with an attitude of gratitude, and practicing meditation are a huge part of who I am. I try my best to bring those aspects of my life into my Instagram experience. For these reasons, I spend most of my time on Instagram engaging with others.
Finally, how is Preview helping you and what would you say to someone who isn't using it yet?
It has been absolutely essential for me in focusing my creative energy and developing a consistent look. I have too many ideas and like to many different styles to keep it all in my head and have things look consistent. I needed focus and Preview gave that to me.
Anything else you'd like to share?
The sooner you pick a theme or colour palette and start working with it, the easier it will be to make your feed uniquely yours.
Thank you for your time.
I really hope this interview was helpful!
Thank you Lauren for sharing all your Instagram tips with fellow food bloggers.
If you have any questions for Lauren, feel free to message her directly on Instagram at @lmhallman or leave a question below. She will be around to answer you!
+400,000 Instagrammers are already using Preview App to edit, plan & schedule their feed. If you haven't tried it, you're missing out.