These tips are brought to you by Nadine from @blonde_seashells, a Social Media Coach teaching future social media managers how to serve their clients in the most effective way.

When I first started as freelance social media manager I just had one account to manage and life was pretty easy. Soon I took on board more and more clients, up until 12 clients at one point!! Working freelance to me means not only to be able to work from anywhere in the world but also to have my own time-management. Which means I don't want to sit in front of the computer all day long but also enjoy the beach.
Having a clear structure and routine is essential when managing several Instagram accounts. It is even important if you are managing just one account.
Nowadays you don't even need a website anymore you can run a business just from Instagram, so you want to make sure that everything you put online provides value, that your feed represents your brand and the pictures are all matching together.
So many things to think about and without a clear strategy and a system you can quickly become overwhelmed.
Before I had my strategy I was constantly thinking "oh I have to post for this client" or "Did I already create a caption for this client?". I was never at ease, I was literally constantly working. That's why I needed to create a framework and strategy around my new social media business.
Now I usually create all my content for all my clients in a couple of days for one month ahead – depending on how many clients I work for which allows me to travel the world, be creative and simply enjoy life.
Whether you plan your own or multiple Instagram accounts, always plan at least one week ahead or even better: one month.
I use this framework together with the Preview app to plan all my Instagram accounts.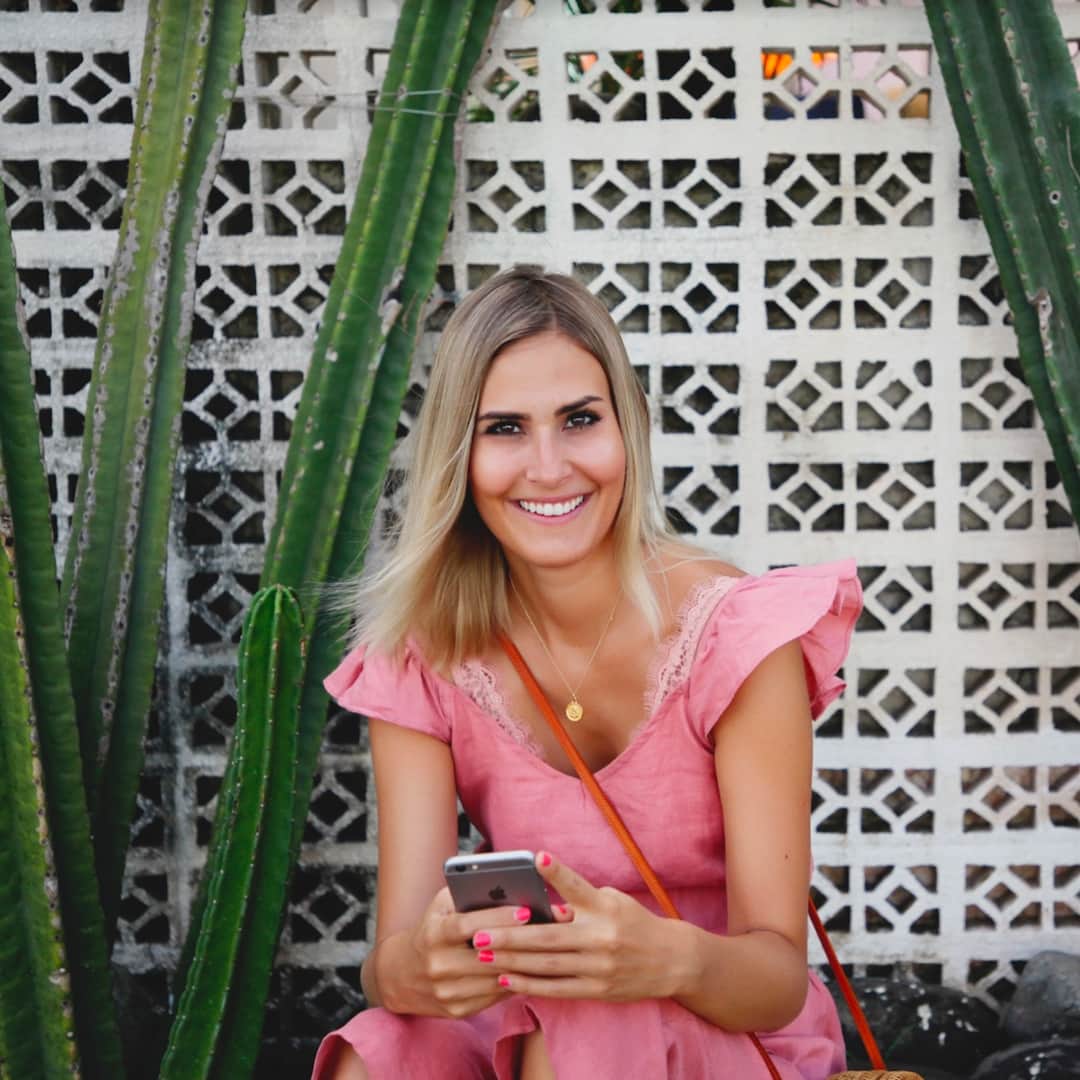 This step happens regularly. You want to create either a Dropbox or Google Drive folder or a particular folder on your phone where you keep all the pictures you potentially want to post. If you are also re-posting photos from other accounts to mix up your feed, make sure that you name the image with the source.
For example, if you would repost a picture from my account then save my image as @blonde_seashell, so you know to whom you will give the photo credit.
Having your pictures all saved in a folder will save you time when it comes to your feed planning. You don't want to waste hours on researching and finding pictures. You want all your edited photos ready in a folder. I name the folder "ready to post" or "edited pictures" and move them in a new folder called "posted" when I've scheduled the post on my Instagram account.
Alternatively, you can use the Repost feature in Preview. It will automatically copy the username of the person in the caption for you.


Print out (or use an editable PDF) a calendar and write on each day what topic you are going to post. You don't need to have the full caption yet, but a clear topic.
This could be:
About
About Products
Teach something
Inspirational quote
Behind the scenes etc.
I usually use five different topics and alternate between them. So I have a variation on my feed and keep it interesting for the followers.
Do this for the whole month to have a clear overview of what you are posting. Don't forget about special holidays or events.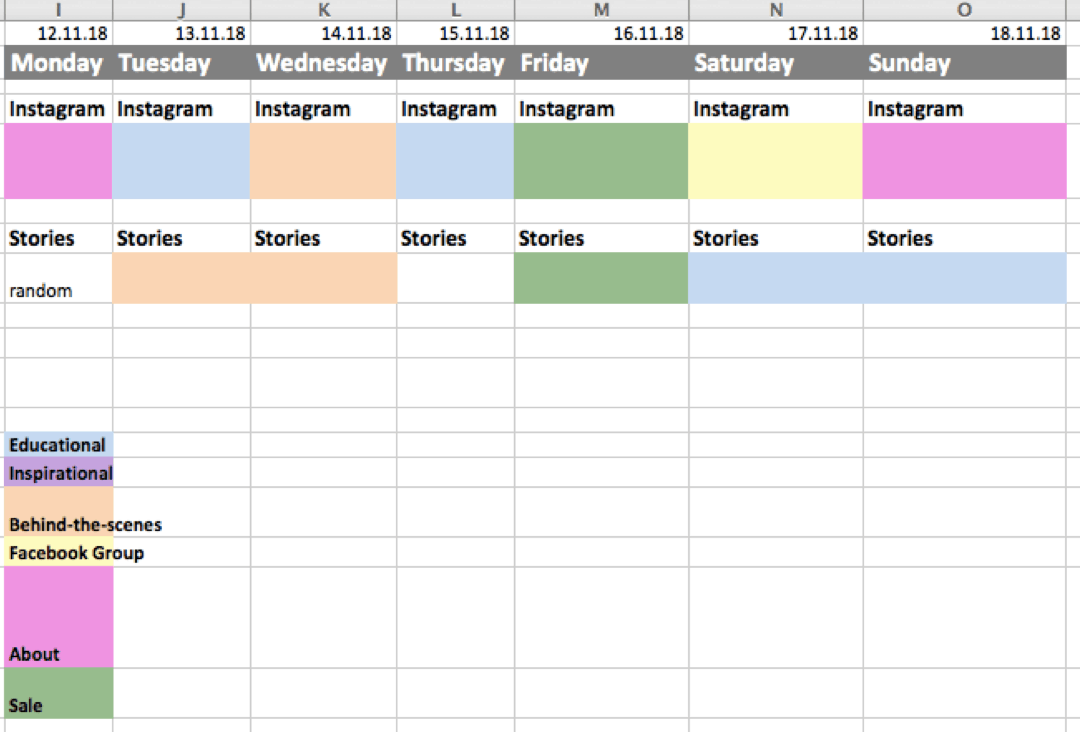 Dedicate at least 4-6 hours in a row to this!
Turn off your email and don't go on Facebook or Instagram.
Then write all the captions for all your Instagram accounts in a Google Doc.
You know what kind of captions you need because you already planned all the topics for the month ahead.
Don't think about the pictures yet just keep your writing in a flow and get as many captions done as possible; I usually try to write captions for a full month ahead.
Now jump on your favorite planning tool for Instagram: Preview App! Upload all your pictures from the folder "to post" folder and move them around until you have a visually appealing feed.
Pro Tip: Get the Premium plan in Preview to share your Preview feed with your client. They will be able to approve your work before you post. And you can choose what you want them to do or not do (for example, you might not want them to edit the caption or photos).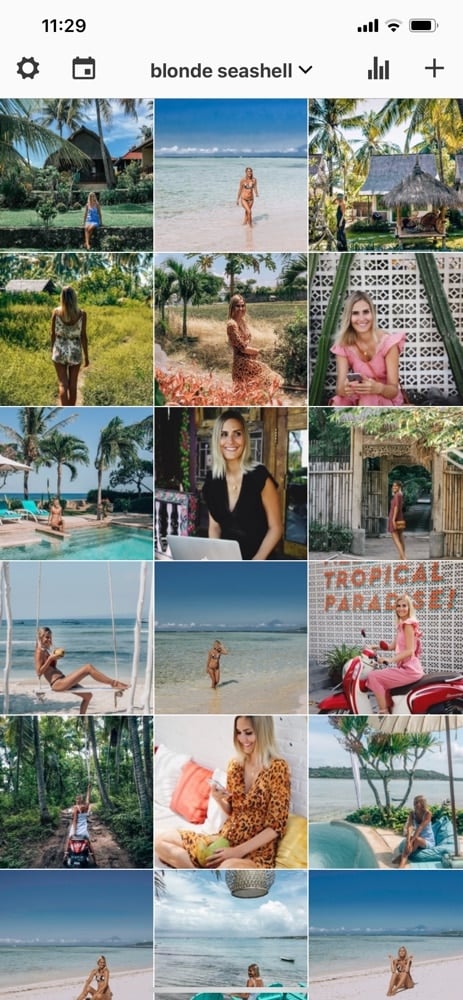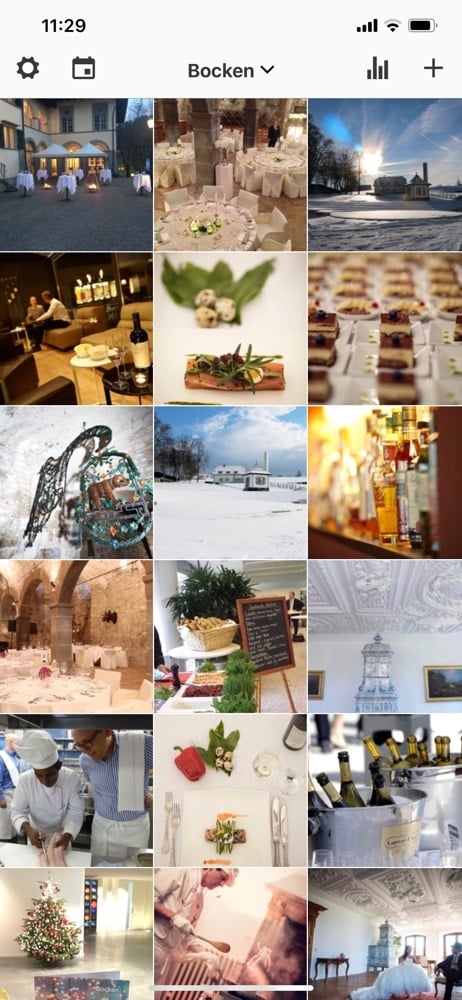 Step 5. Adding Copy and Hashtags
Once your feed looks nice and represents the color scheme you wanted it to be, you can add the copy from your Google Doc Drive (you can copy & paste it from the Google app directly to your Preview app).
Once your copy is in the app, you can add different hashtags. I use the hashtag group feature from the Preview app. For each picture, I use a mix of different hashtags.
The last step is to schedule all your posts for the upcoming month or if you prefer a week.
This framework helps me to plan all my different social media accounts with a clear strategy.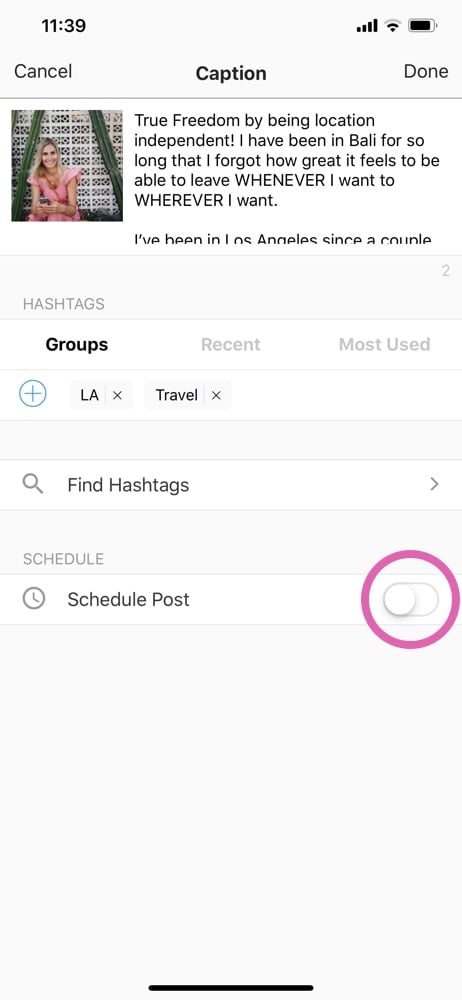 Step 7. Repeat this for each Instagram Account
Depending on how fast you are in content writing and how much you already know about the client this process can be done in one or two days for a couple of accounts and you will have content for one month ahead.
When you first start it will probably take one or two days and you will have content for one full week which is still amazing, right?
In order for this framework to be successful and fast you need to constantly stay organized with the pictures and keep your inspiration folder updated.
If you would like to work as a freelance social media manager and work from anywhere in the world check out my coaching and mentorship program here: www.thesocialshells.com and connect with me on Instagram @blonde_seashell