More and more people are sending us their new Instagram bio designs.
And the big question is always: "Is it for real?", "Is it really happening?"
Yes it is for real. It is official. Your Instagram bio is about to change.
If you don't see this new change on your account yet, don't panic. Instagram usually always rolls out new features slowly around the world. So you will get it soon. If you're too impatient, click here to see how to get it (and any other new Instagram features).
So what's the big deal about this new Instagram bio design?
Here is what is different (5 things):
PS: Big shoutout to our friend @designsgiantworld for sending us a screenshot of the new design!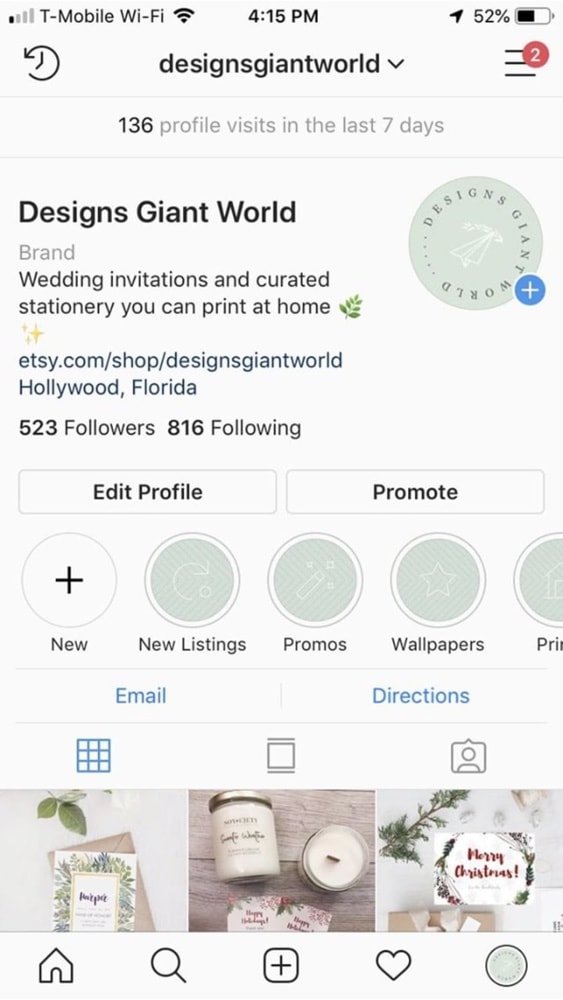 1. Your profile photo is now on the right
This is what looked the weirdest to us at first. We're so used to seeing the profile photo on the left. So seeing the photo on the right was a bit of an adjustment. After a few days, we got used to it.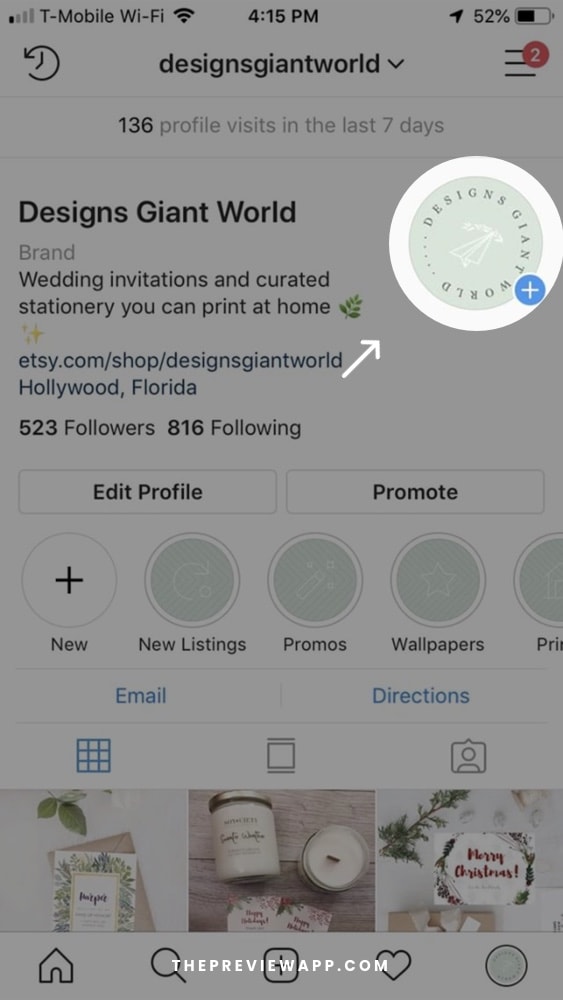 2. The numbers are not the first thing you see anymore
Yaaaas! Finally! We LOVE this change!
Back in the days, the numbers were the first thing you saw when you visited a page. Your eyes immediately saw how many followers someone had. Ok, cool… but what about the focusing on the actual content of a page?
Now, the numbers are not on top anymore. They are at the bottom of your bio and in smaller fonts.
The reason we love this change is because we hope people will focus more on the content they are sharing instead of the number of followers. Followers are awesome, don't get us wrong. But posting about things you love, things that draw people to your account, and having fun in the process without fixating on a number are much more important and fulfilling in our opinion. After all, this is what Instagram is all about.
We feel like this change might help people focus on creating instead of growing a number.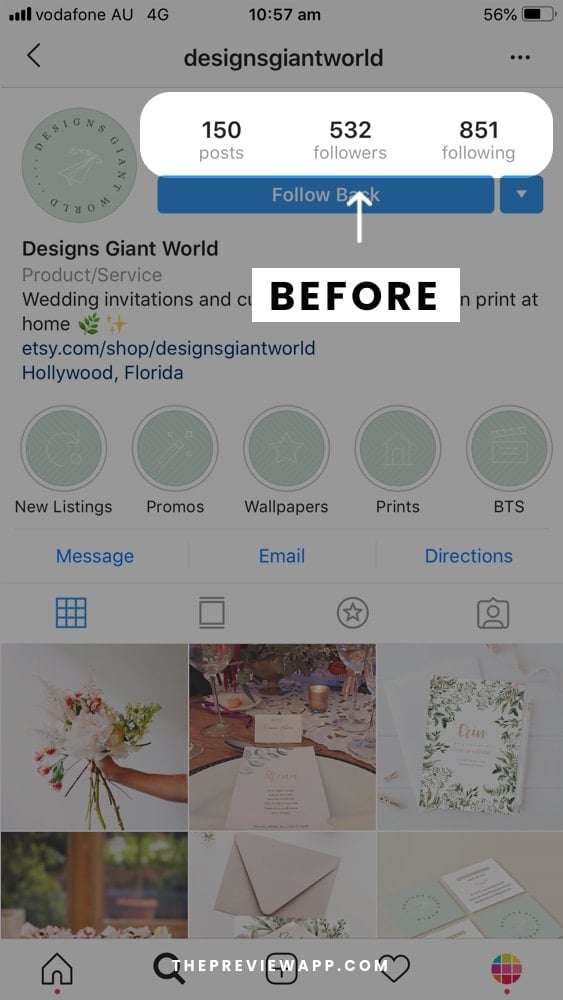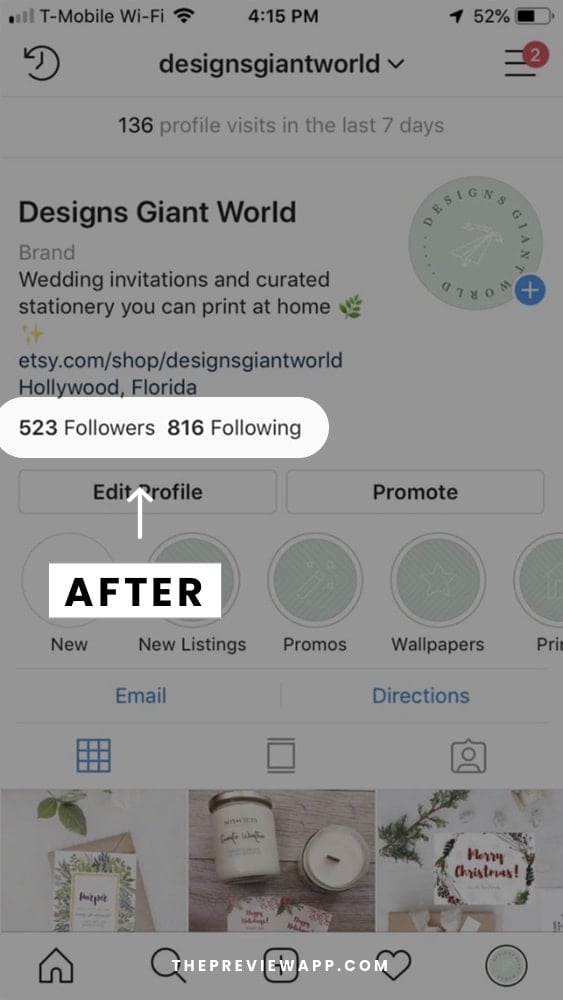 3. The number of posts disappeared
Where did the number of posts go?
Now you can't see anymore how many photos and videos you have posted. There might be different reasons why Instagram decided to remove the number of photos/videos you posted:
It doesn't matter how many posts you post.
It looks better if you don't see this number (especially if you have posted over 1,000 posts).
It is nicer to see less numbers. It makes the bio look cleaner and more "human".
Whatever the reason… We like it!
Not sure how many posts to post per day or week? Click here.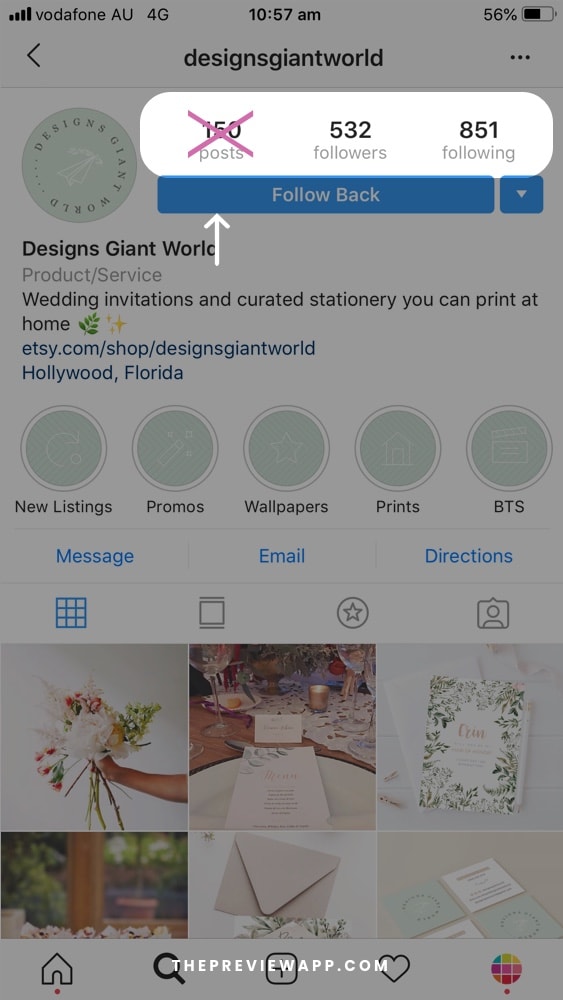 4. Your Instagram name and description become the most important parts of your bio
Now, the biggest part of your bio is your name and your description.
Since your name and description are becoming so important, make sure you are taking the time to craft a good name and description.
Did you know that your name is searchable on Instagram? It means that people can find your account more easily if you use a good name.
If you need help writing a bomb name and description, click here.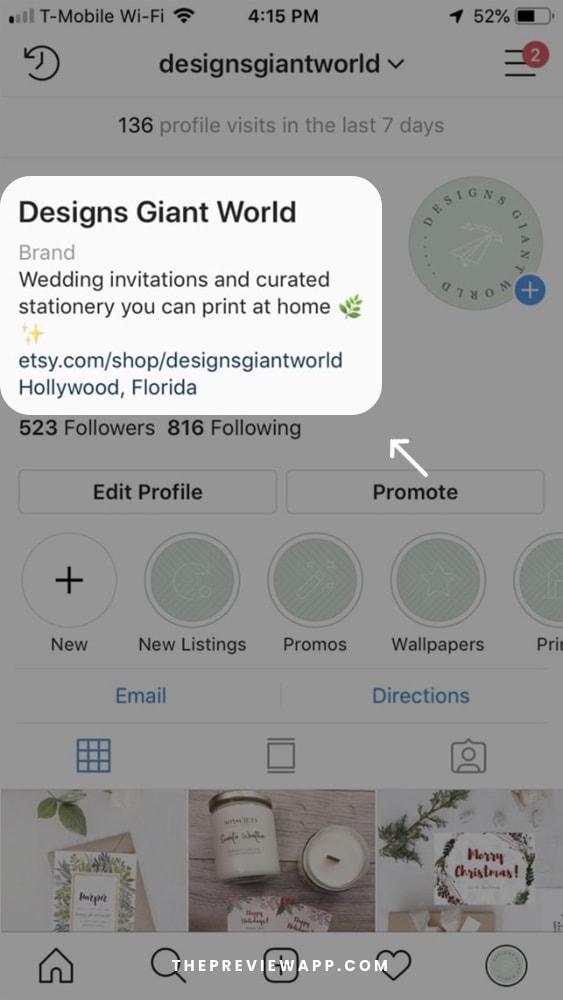 5. The "Edit Profile" button is now at the bottom of your bio
All the buttons will now be at the bottom of your Instagram bio. This includes:
Your "Edit Profile" button
Shop button (if you have a shop)
Promote button (if you have a business profile)
Email, call, direction buttons (if you set up your business profile)
The "Edit Profile" button used to be underneath the followers numbers. Now they are at the bottom of your bio.
Other people don't see your "Edit Profile" button. Only you can see this button because it is your profile. Nonetheless this is a nice change. It is a change that makes sense. It makes your profile more structured: Profile photo, name and description on top, and buttons to edit at the bottom.
We like it!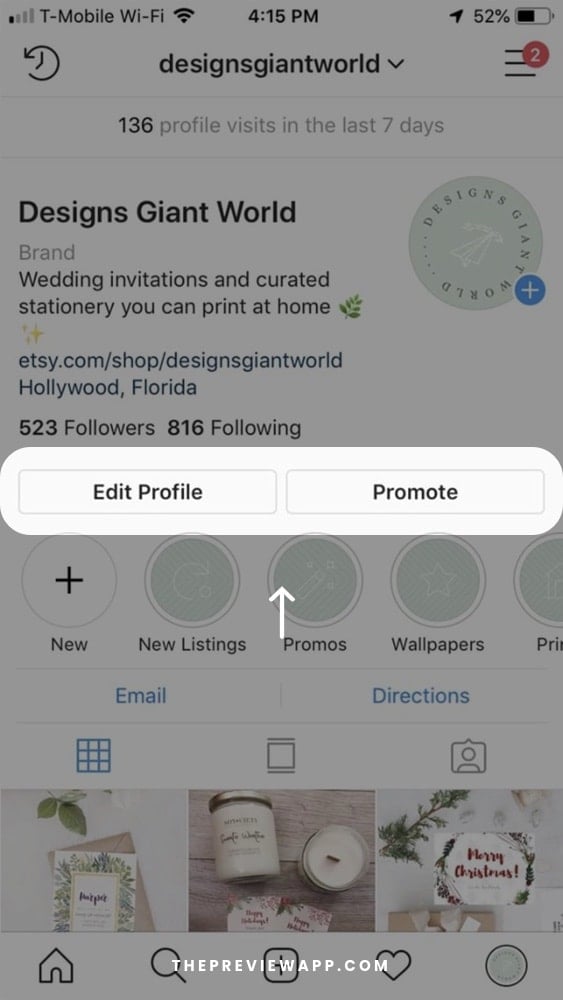 What do you think about these new changes? Do you like it?
Are there any other changes you would like to see on your bio?