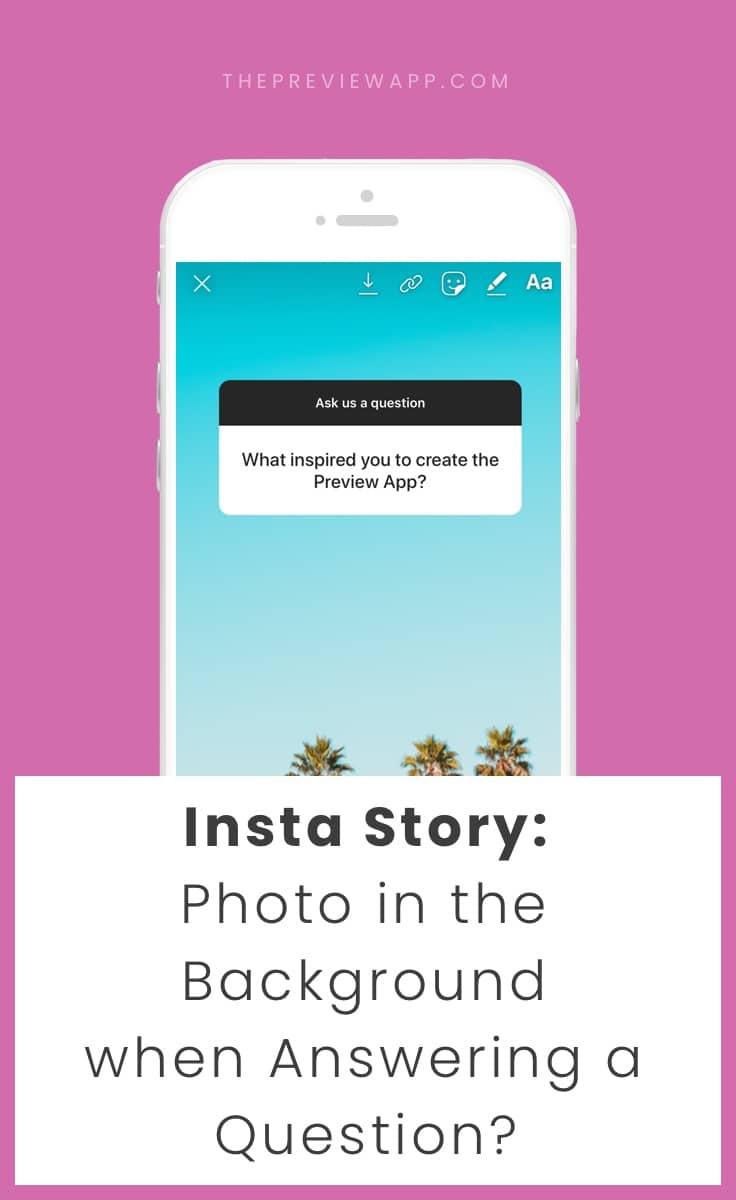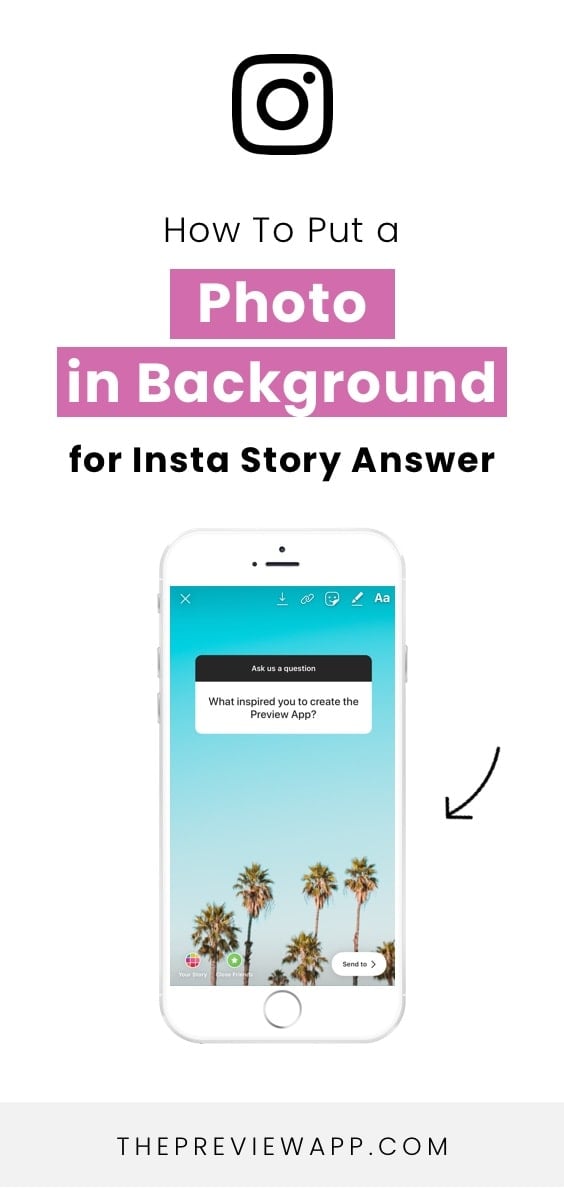 I know I've already covered this in our tutorial on how to use the Question feature.
But many people ask us for a separate tutorial. So here it is! This one's just for you.
When you answer an Insta Story question, you can upload your own photo or video in the background. You can choose your photo or video from your camera roll. It's a pretty cool feature if you like to customize your Insta Stories. You can use your photos that fit your "feed aesthetics" or you can upload your Insta Story templates.
Here is how to put a photo in the background when answering an Insta Story question:
The first thing you want to do is to share a response, so you can change its background.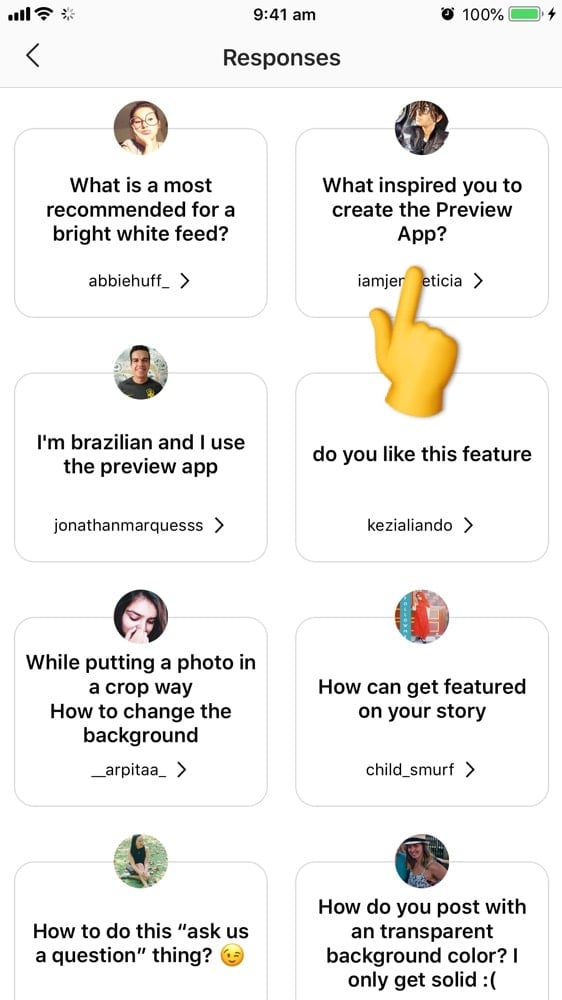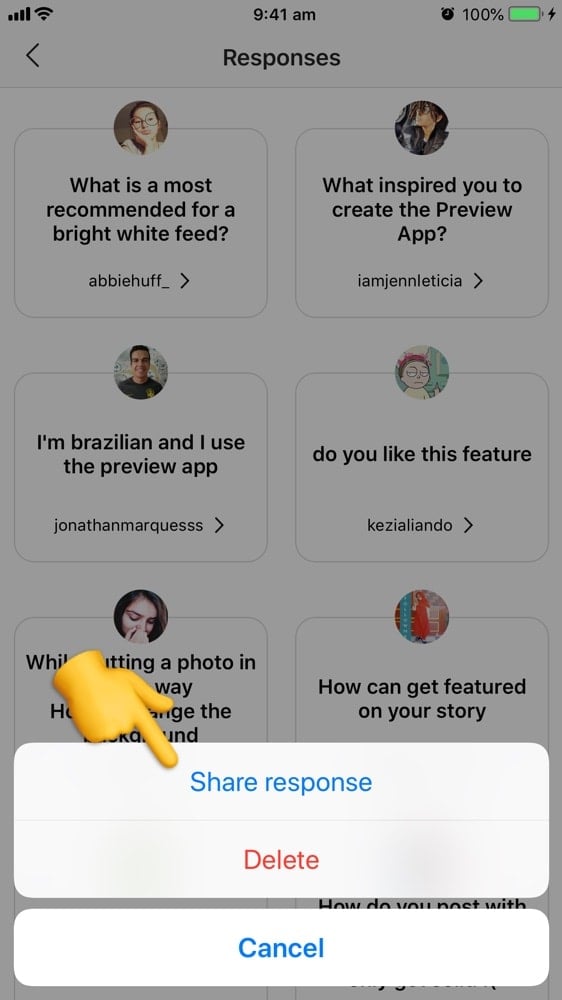 2. Select on the camera roll "thumbnail" or swipe up
The question / answer will appear in your Insta Story, as a new Insta Story.
Look at the bottom left corner of your screen you will see your camera roll "thumbnail":
Press on it
Select your photo
The background will become the photo
If you don't see it, try to "swipe" up on your screen to open your camera roll (this usually works for people who don't have the camera roll thumbnail).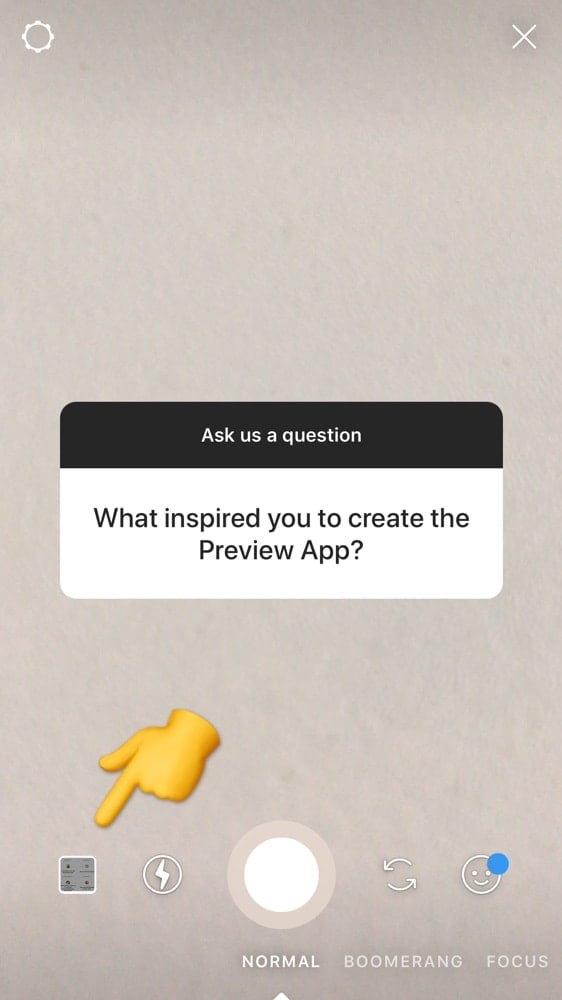 3. Add a transparent color
If your photo is too strong and you can't really see the answer that you wrote, this is a good trick. You can add a transparent color on top of your background photo. It will make it easier for people to read your answer.
To do that:
Select the pen tool
Select the second pen tool available
Select a color
Hold your finger pressed on the background photo
Tadaaa! Done!