New feature in Preview app!
In addition to the magic drag & drop to design your Instagram feed, you can now plan, edit and schedule Instagram Albums. It only takes 4 simple steps to prepare your Photo Album ahead of time.
If you're already a Preview user, you will know most of these steps. Just pay attention to Step 2 and 4 to see what's new.
Let's do it!
1. Add photos in Preview App
As usual, tap the "+" icon to add new photos.
Select "Album/Carousel" (see the image below).
Select the photos you want to add to your Album.
Tap "Done".
Your photos are added inside of an Album, in Preview.
Just like on Instagram, Preview shows you that you have created an Album by using the same squared icon in the top corner of your photo.
Note: Don't worry about the order of your photos at this stage. You can re-arrange the order of the photos inside of your album later.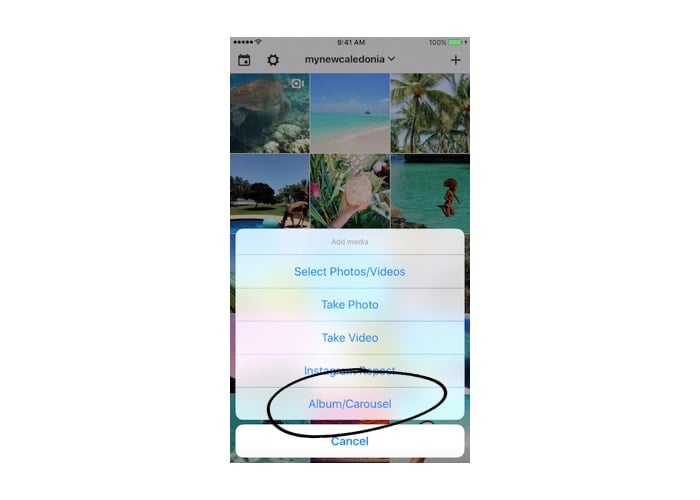 2. Edit your Album photos
To edit the photos, go in the Photo Editor section, which is the "Shutter" icon.
This is where you can re-arrange the order of the photos.
Simply drag & drop the photos to re-order them
Tap the "-" (minus) icon to delete a photo
Tap the "+" (plus) icon to add a photo in the album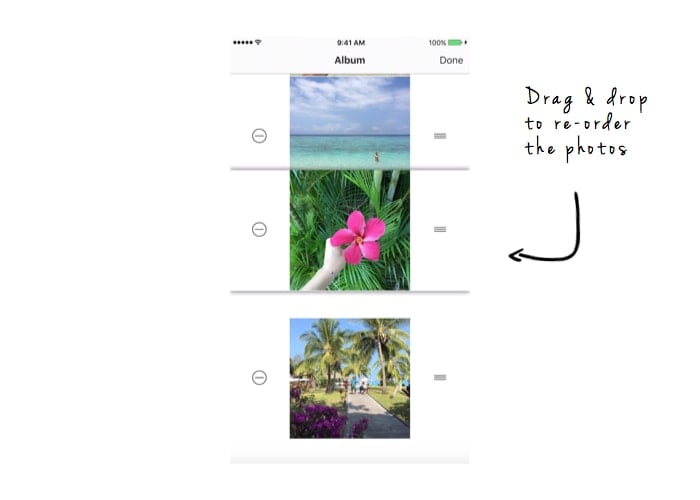 You can also edit your photos to match your current feed aesthetics.
Just tap a photo
As usual, apply your filter
Go in the Photo Editor section to add text, stickers, borders, draw, adjust the brightness, contrast etc…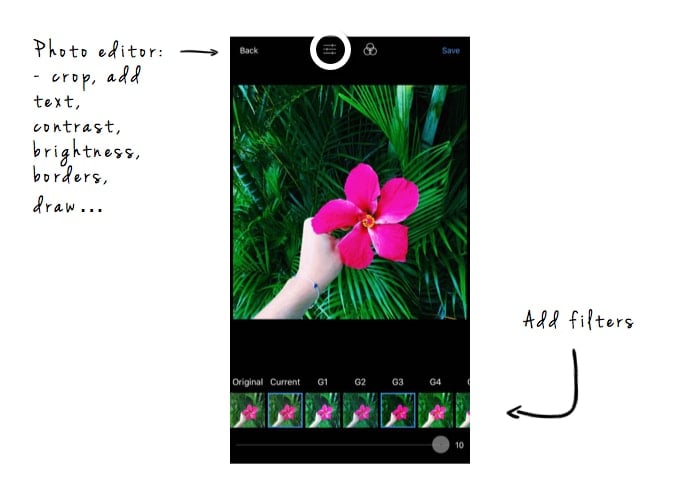 3. Schedule your Instagram Album
Go inside of the caption section:
Write your caption.
Prepare your hashtags or select the best ones from the "Best Hashtags" List.
Turn on the "Schedule Post" button to schedule your post. Select the day & time.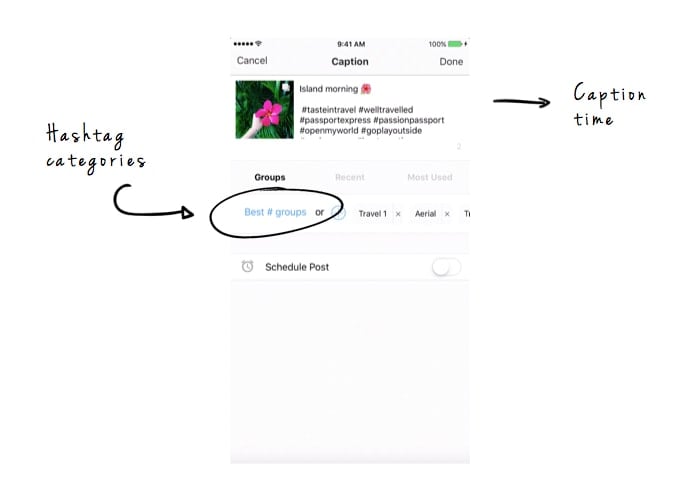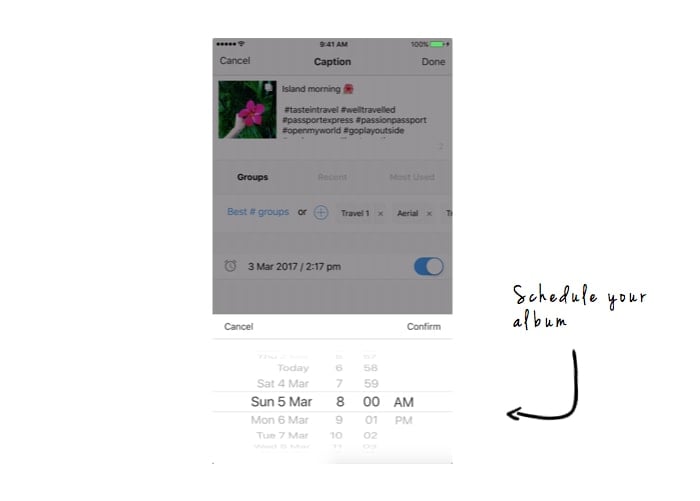 4. Post your Album on Instagram
To post your album on Instagram:
Export your post to Instagram by tapping the "export" icon
Your photos will be automatically sent to Instagram
Once in Instagram:
Select the "Album" feature as usual
Select each photo in the order they appear
And don't forget to paste your caption (it was automatically copied by Preview app).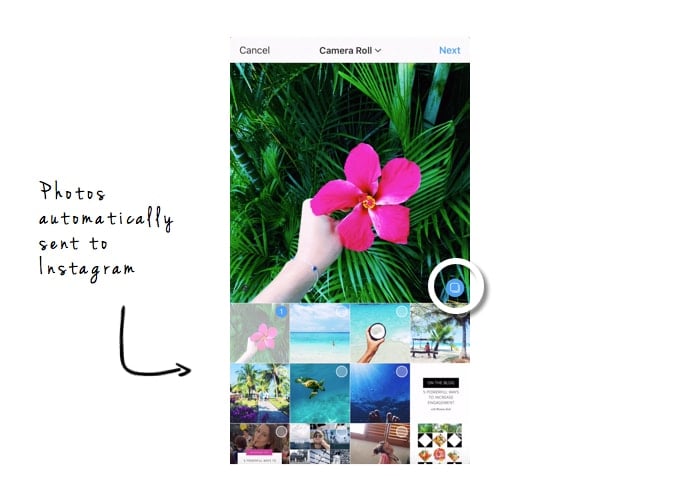 It's not an auto-schedule?
Basically, Instagram doesn't allow auto-posting. It is against their policy and they can penalize or ban your account. We surely don't want that to happen to anyone.
Right now, the best way is to receive a notification when it is time to post. Just as outlined above, all you have to do is export + paste caption.
Ready to schedule Instagram albums?

Do you like this new feature?
If you are new to Preview, you can download the app here. It is available on both Android and iOS.
Enjoy!
Alexandra
+400,000 Instagrammers are already using Preview App to edit, plan & schedule their feed. If you haven't tried it, you're missing out.